Hello Friends & Stackers!
I believe very much that one secret to a happy life is to do one's best to unburden themselves.
For this reason, I tend to speak plainly and honestly whenever possible. I'm not really a good liar and I don't like the mental anguish it causes me. With that in mind, the truth is that I really wanted to have a good theme for each of my "Collections" posts.
It didn't really happen.
My slight OCD kicked in when I left out the one bar in my first post, which ruined my plan for post 2 when I added it there for completeness sake, and so on, and so on. I'd like to end the nightmare now. So today I'm throwing in the rest of the stack so I can release my mind from this self-imposed madness and move the F on!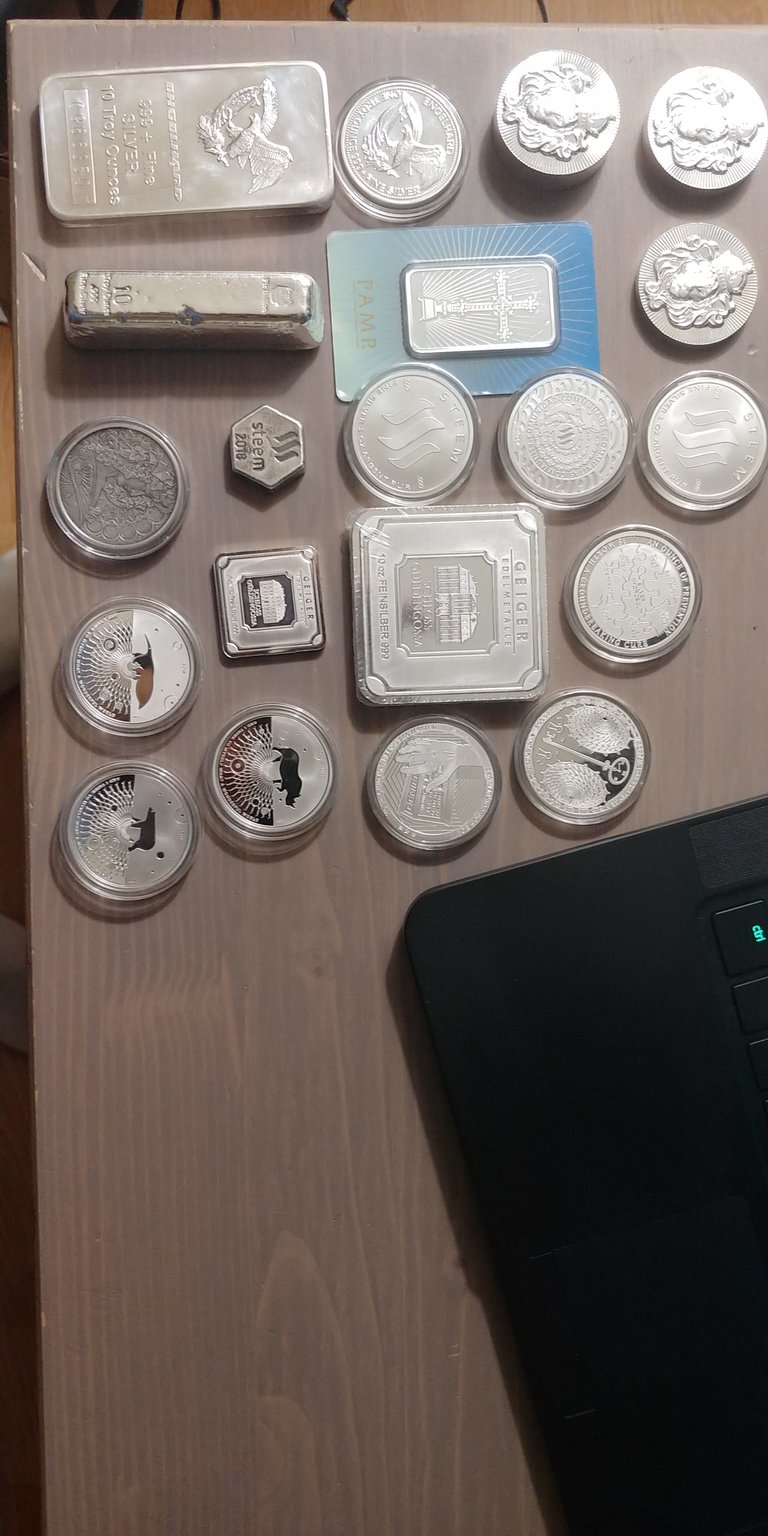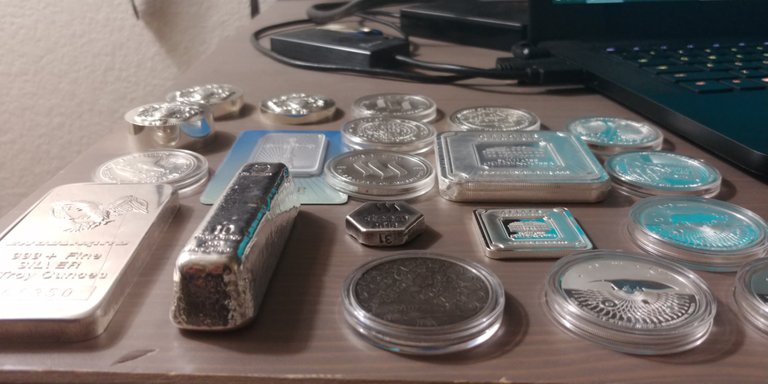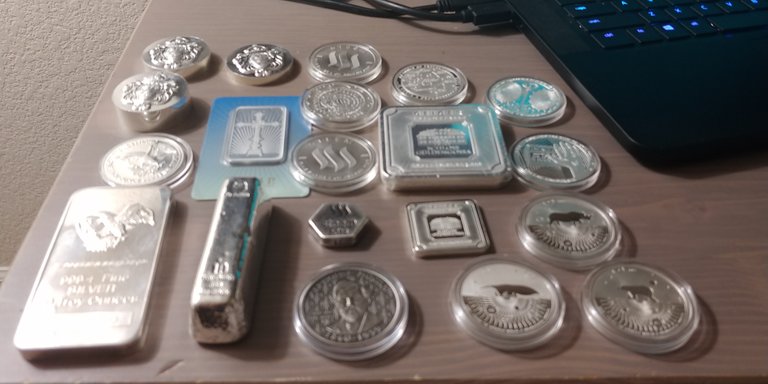 ...a bit closer: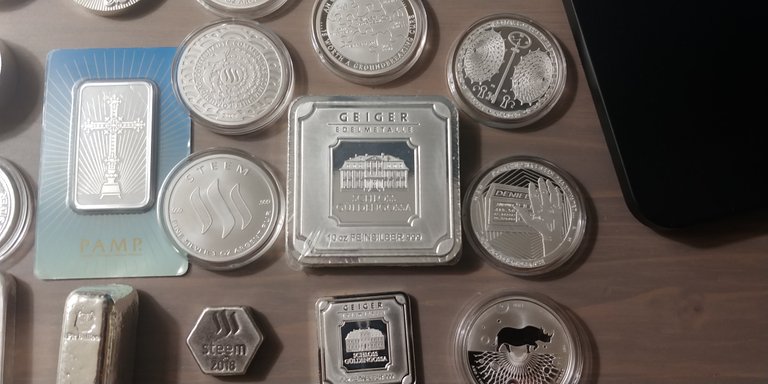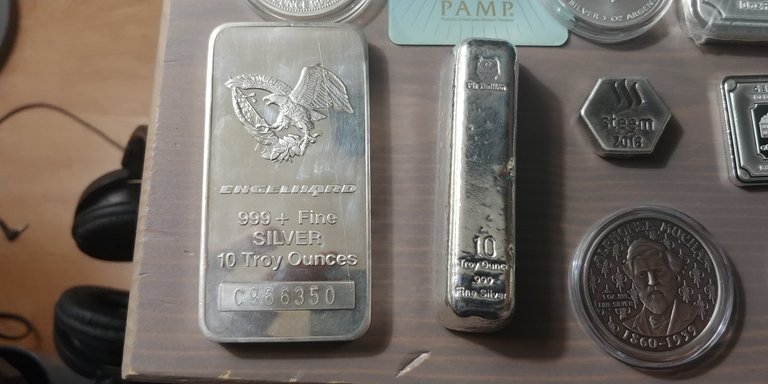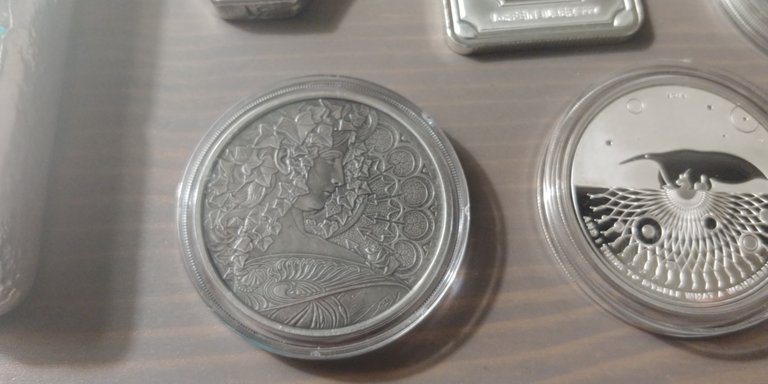 There you have it! Once the 2018 Steemit rounds arrive, I'll be over 100 oz of AG! ...YAY!
I will be pausing my acquisition of Silver for a little while (I'll try). I'm coming into a period of time where I will need to brace for financial impact, and as much as I hate our fiat system, it does pay the bills, and I will be running those up soon. Luckily, we are blessed to NOT have to sell any assets or savings in order to pay for expected expenses. I am eternally grateful for that!
Contest Details
Although I'm calling this a contest, it's more of a very-humble conditional giveaway. To be clear, the winning criteria is my choice, awarded at my discretion, according to my rules. To be considered for winning 2 SBD, I would like interested parties to answer the following questions (all answers can be found in this post, and my posts here and here and here):
Based on my posts, how much silver do I hold right now?
How many 10 oz bars do I own?
Which is the bar I left out "in that one post"?
I would like your answers in the comments. In a day or two, I will use Steemworld.org to review who has up-voted each of the posts in the "Collections" series most consistently and with the greatest VP. In case of any ties or close-calls, I will give extra consideration to the friend who is most consistent historically and adds value to posts with thoughtful and/or encouraging commentary. Win or lose, comment or not, I VERY MUCH APPRECIATE YOU ALL!
SINCEREST THANKS!