Hello Steemians!
(edited)
My delivery service didn't notify me until just 1 hour before closing for the day. I was too far away to make it on time for pick up. I've also been busy with work and other personal matters, and a little disheartened overall. There is tons of potential here, but I needed to step back for a few days to reassess what I wanted from this little experiment.
Something Bright
...this year's Steem silver round is something to be proud of and the result is BEYOND EXPECTATIONS! I wasn't sure we could top last year's creation, but we just might have... take a look: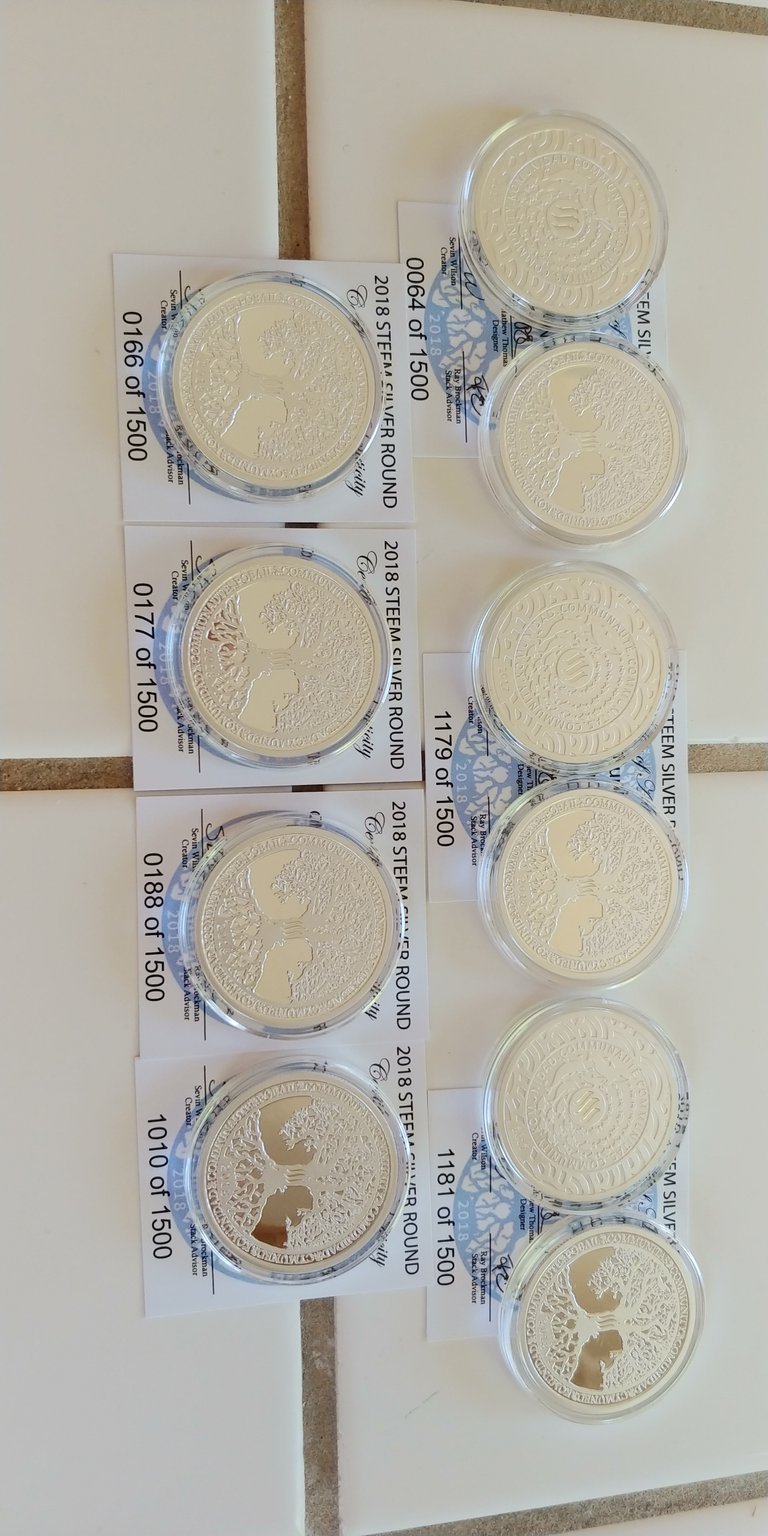 I actually purchased 8 of these, but will be gifting one, same as last year.
Hmm. That white background makes them a little hard to see and compare. Lets go in closer: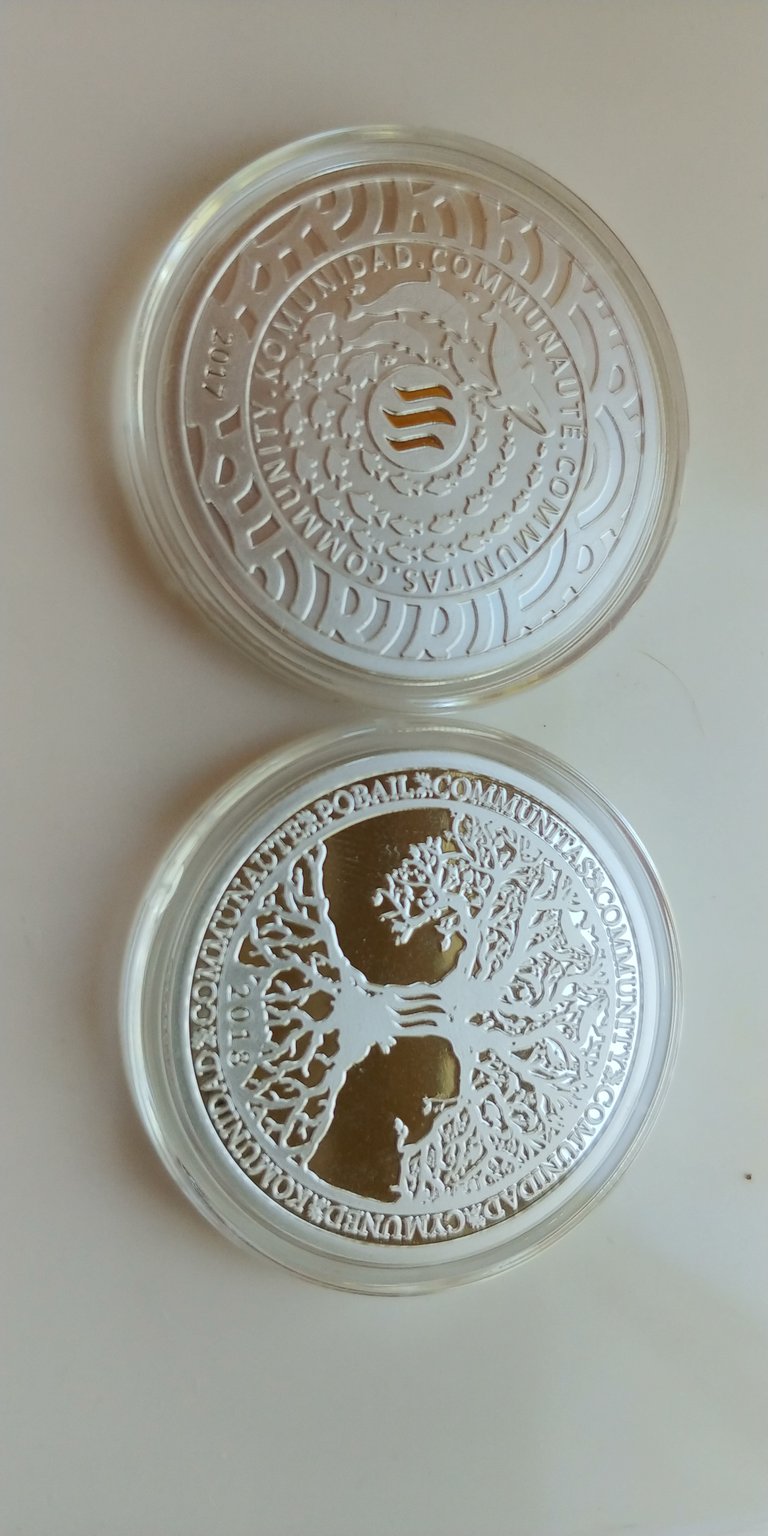 CLOSER!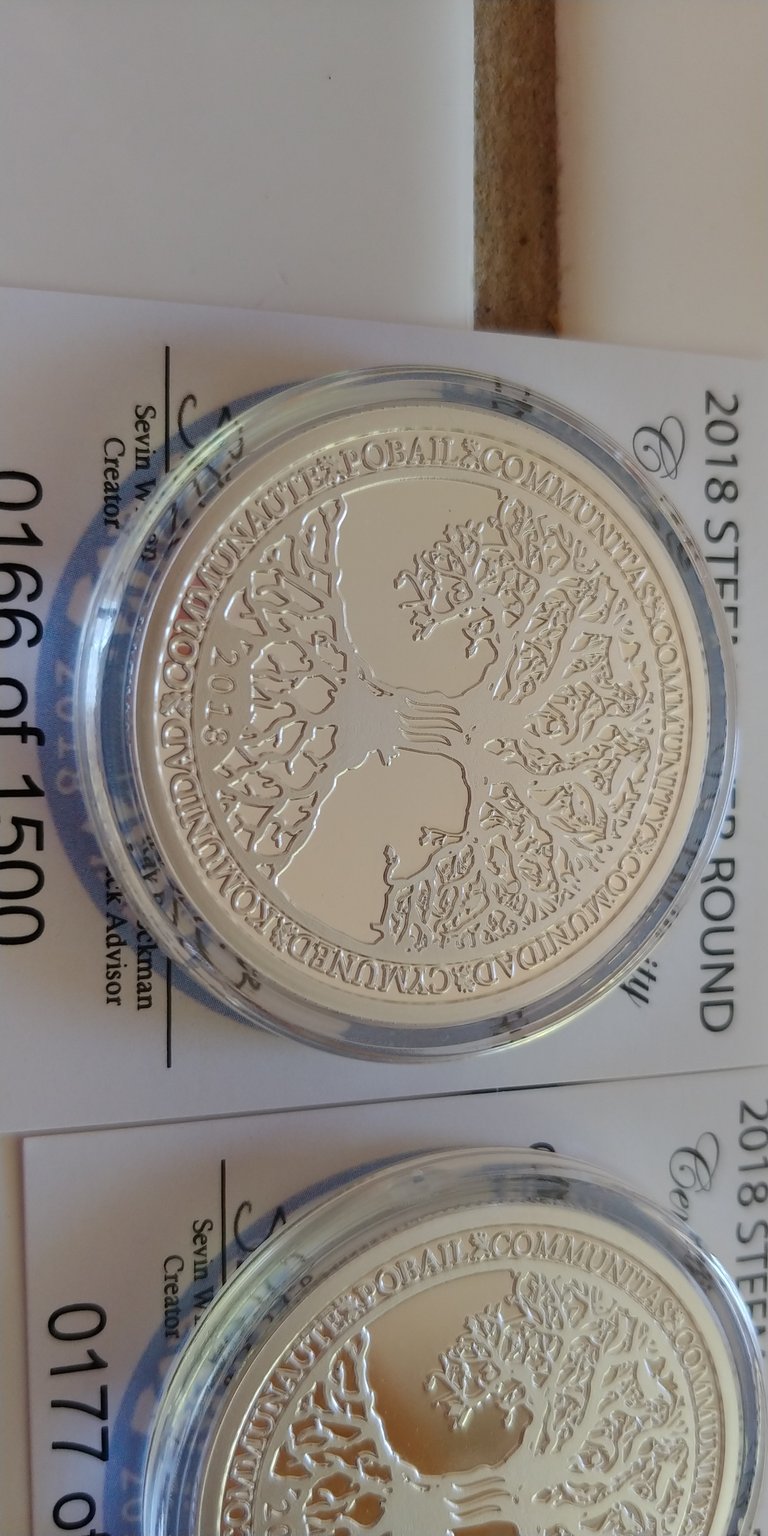 the detail is crazy!
Another 8 ounces for the stack, putting me over 100 beautiful ounces!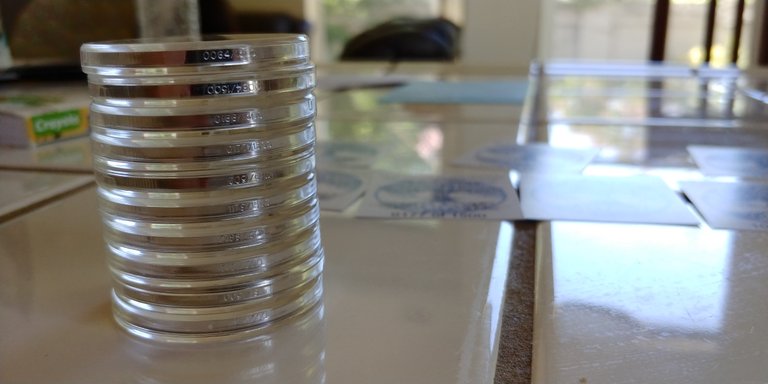 #'s 64, 166, 177, 188, 1010, 1179, & 1181
Long Live Steemit!
See you around thinkers!