A few days ago the writers for SteemSports were talking about the potential for an apparel line. @theprophet0 was kind enough to not only agree with the idea, but to send us each a "prototype" of sorts. I received mine today and I can't get over how good they came out!!
Here's a look at the back side: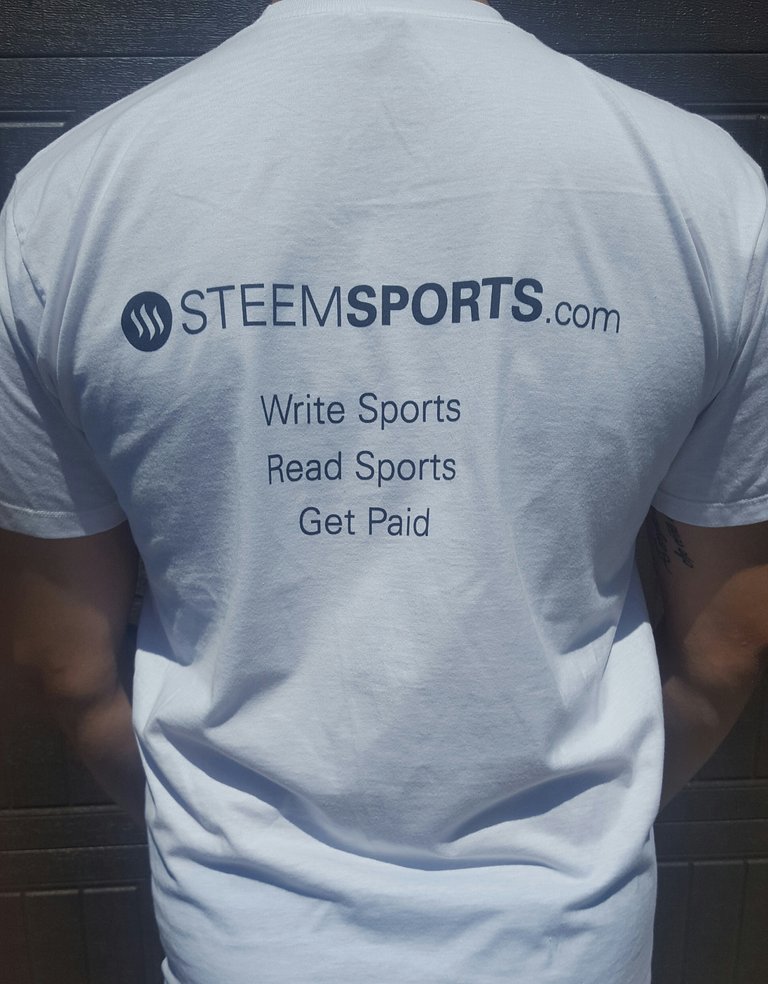 And the front side featuring our logo: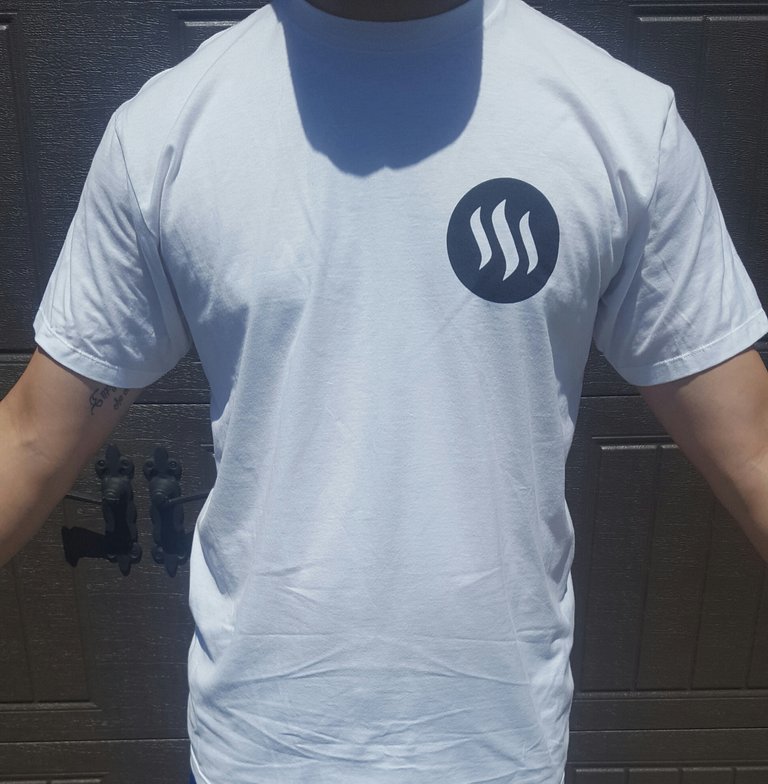 A HUGE thank you goes out to @thecryptodrive for everything he's done for his amazing company @steemsports.
Give some of our writing staff a follow for some fantastic content outside the usual sports talk on SteemSports:
@brandonk @the23chronicles @timoshey @writingamigo @scottybuckets @feekayo @kryptik
Be sure to follow us on @SteemSports and stay tuned for our reveal of our contest winners and gear on the SteemSports account :) Here's the link!
https://steemit.com/steemsports/@steemsports/steemsports-2000-followers-giveaway