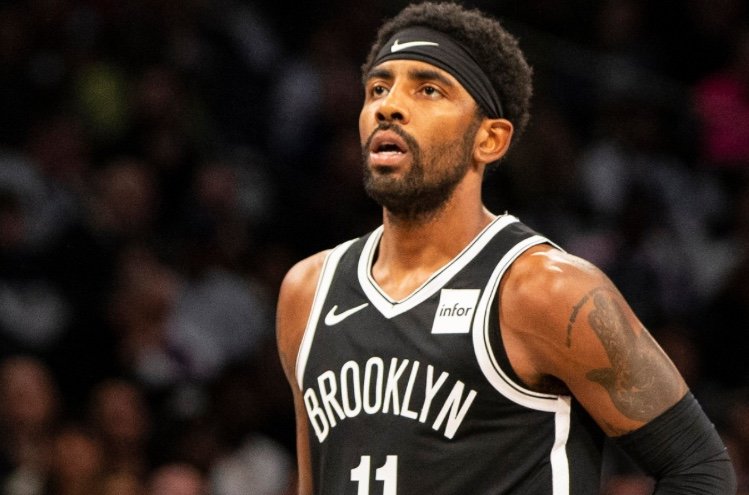 ---
SteemSports Presenter:
@dwin0603
---
SteemSports Editor:
@scottybuckets
---
Kyrie Irving is one of the best guards in the NBA. He arguably has the best handles in league history and he always has some highlights every single night. But, how can he impact the Brooklyn Nets? Before Kyrie suffered an injury, the Nets are really struggling. But now that Irving is out, the Nets are doing great. They are winning. So, does this mean that the Nets are better without him? Is it really a blessing or a curse? Having Kyrie Irving on your team is a true definition of a blessing and a curse. He can do all of these moves that bring out the oohs and ahhs from the crowd, and when he hits the shot, the whole arena explodes. Irving can even go for 50 when he's rolling as we all witnessed. It's truly a blessing of having the ultimate bailout card in your deck for any type of situation.
---
But then the flip side of it are plays like this; Taking the ball court to court, he decides he'll go 1 on 5. Of course, he gets closed down on the drive, so he decides to back up. At this moment you have a big man going full speed towards the basket, and 2 shooters wide open at the 3 point line. Irving instead of passing the ball to the big man or the two open shooters, he decided to go for a double pump, fade away with a hand in his face. And when that doesn't go in, it leaves the teammates feeling some type of disappointment.
---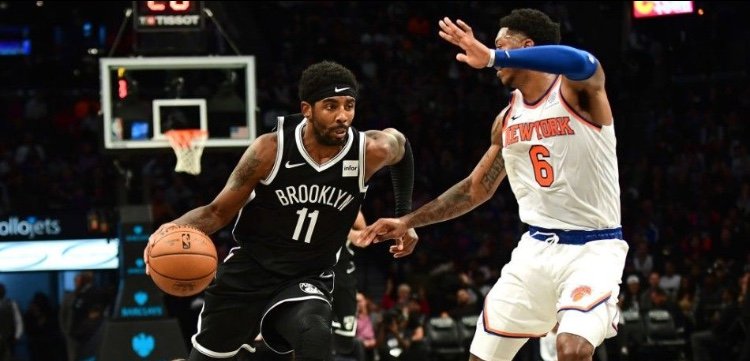 ---
He does that most of the time. He does that in Boston, we all know that. Yeah, you can argue that he dropped 50 points. Yes, he can if he's hot. But what if he has an off night? Those decision making is important and seeing the court well is very much important. As strange as this sounds, my issue is not the typically forced shot. It's not only the tough shot he took when he can pass the ball to an open teammate. He can do that. He's a superstar. But my issue, in particular, are the shots where nobody else touches the ball.
---
There have been quite a few of these end to end possessions where only Kyrie has the ball and shoots it. He made some and missed some but still ending the game with 51% from the field. So could I argue against that? Last year in Boston he ended the season with nearly 49% from the field, almost equally an impressive percentage that he sustained for the entire year. That's a great stat. And he got voted as a second-team all NBA. So he had a monster season. A monster individual season that is. Individual. On the other hand, as a team, we saw the Celtics have one of the most hectic, stormy, wild seasons in a long time. And the reason for most of it was, of course, Kyrie Irving.
---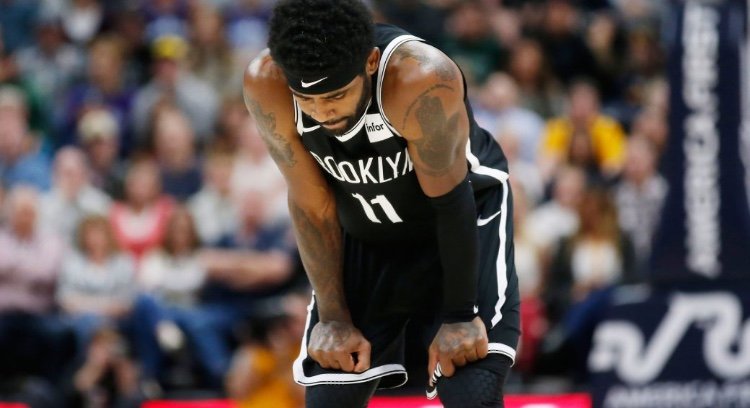 ---
There is a great quote that Charles Barkley said that directly impacts Kyrie Irving. He said "I knew I can always get my shot. Anytime I want. But my job was to always find ways to get the others involved. Provide and open up opportunities for my teammates and make the entire team better." There is also another one by Gregg Popovich talking about Kawhi during his time in San Antonio. He said something along the lines of "Kawhi Leonard became a great player when he understood that when I call a play for him, it's not always for Kawhi to score." And if you think about it, this makes perfect sense. Kyrie seems still struggling to understand that so whenever he sees daylight he lets it fly. I'm not saying that he should turn to Jason Kidd but just get everyone some touches, let them feel the basketball, get them excited about playing defense which everyone is after they score a basket. Do that, be more team-oriented. That's what a leader is. 50 points on 51% shooting is a great scorer. A leader is much more than that.
---
Let's see how this is gonna develop. Let's see if Kyrie Irving will understand being a true leader so that the Nets find success even without Kevin Durant.
---
Thank you for following @steemsports and you can find me @dwin0603
---

---

---
**Disclaimer:**
This is a @steemvoter subscription payment post. Thank you to Steemvoter customers for allowing us to use your Steem accounts to upvote this post by virtue of your free subscription to the Steemvoter.com curation automation service. @steemvoter is proudly a @buildteam subsidiary and sister project to @dlease, @tokenbb, @ginabot, @steemsports. @steemsports-es and @minnowbooster.
---
Beneficiary Declaration:
This is a 20% @sbdpotato beneficiary post!