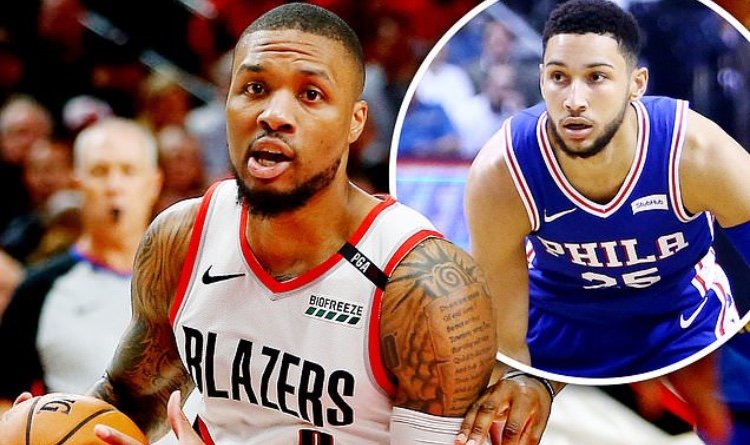 ---
SteemSports Presenter:
@dwin0603
---
SteemSports Editor:
@scottybuckets
---
After some big moves by the Philadelphia 76ers during the summer, many of us thought that they would dominate the Eastern Conference and become the Eastern Conference Champ by the end of the season. People thought that nobody can challenge them in the Eastern Conference. But when you look at them right now, they are nowhere close to what people expected them to be.
---
They are currently the 6th seed in the East with a record of 26-16 behind Indiana, Toronto, Boston, Miami and Milwaukee. And because of this disappointing stretch, Sixers fans are worried if the duo of Ben Simmons and Joel Embiid can carry them all the way to the NBA Finals. And to work things out and prevent it from getting worse, a potential trade could save their championship hopes.
---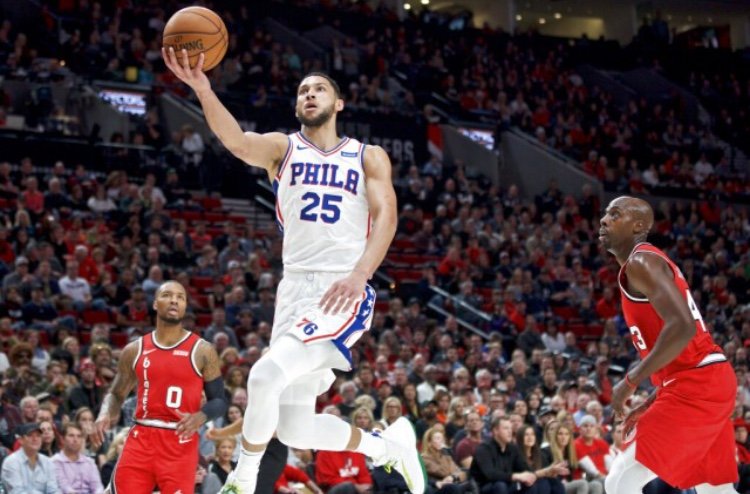 ---
The Sixers should consider trading Ben Simmons. The potential trade option is a package that will send Simmons and Al Horford to the Portland Trail Blazers in exchange for their superstar point guard Damian Lillard. The Blazers' season is a mess right now. They are also looking to fix their mess and save their season. They are a championship contender a year ago and now they are the 10th seed in the Western Conference. This poor performance can be blamed to the injuries and the disappointing offseason. The Blazers let some key pieces go freely which set them back from building chemistry. They let Seth Curry, Mo Harkless and Meyers Leonard go without getting anything in return.
---
This is a win-win situation for both teams. The Portland Trail Blazers will get a potential superstar in Ben Simmons and a veteran presence in Al Horford. While the Philadelphia 76ers will get a top 5 point guard in Damian Lillard who could possibly get them to the next level. Sure, the fans would not want to let Lillard go but the NBA is a business.
---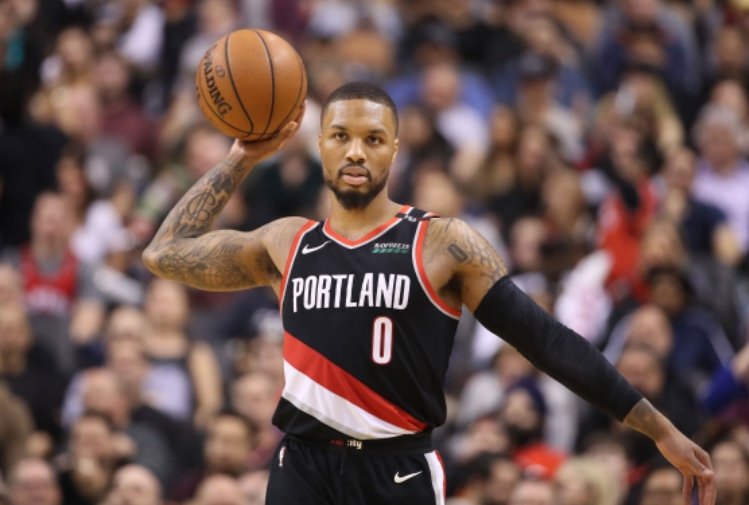 ---
Will there actually be any big moves before the trade deadline? February 6th is rapidly approaching and there are so many teams that want and need to make a drastic move if they want to have a realistic shot at not only the NBA playoffs but also the NBA finals. The most intriguing thing will be what ultimately happens in Los Angeles with the Lakers. It appears that Lebron James is begging for more help, even though he already has Anthony Davis beside him.
---
Keep an eye on L.A. but not just for the Lakers. The Los Angeles Clippers may actually be the better team and they have some great assets that they could move to pair up with Kawhi Leonard and Paul George. Either way, it should be a very interesting few weeks in the NBA.
---
Thank you for following @steemsports and you can find me @dwin0603
---

---

---
**Disclaimer:**
This is a @steemvoter subscription payment post. Thank you to Steemvoter customers for allowing us to use your Steem accounts to upvote this post by virtue of your free subscription to the Steemvoter.com curation automation service. @steemvoter is proudly a @buildteam subsidiary and sister project to @dlease, @tokenbb, @ginabot, @steemsports. @steemsports-es and @minnowbooster.
---
Beneficiary Declaration:
This is a 20% @sbdpotato beneficiary post!