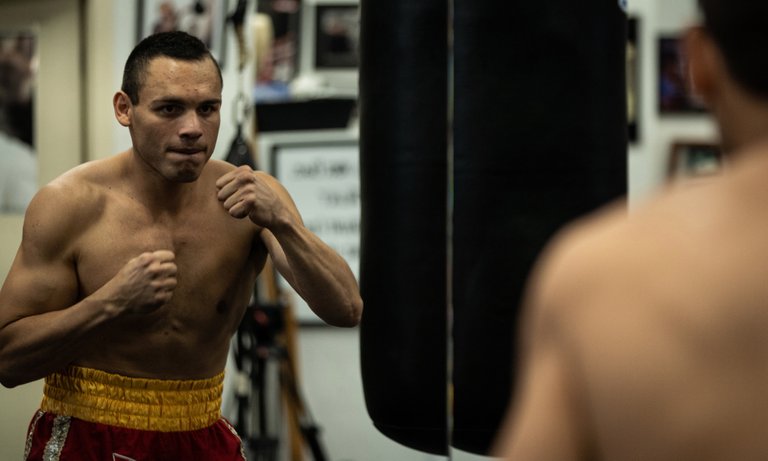 ---
SteemSports Presenter:
@brandonk
---
SteemSports Editor:
@scottybuckets
---
As JCC Jr. quit before the halfway mark of his marquis debut bout with DAZN, practically the entire arena emptied their cups and seats in embarrassment and dismay. The father of Jr., the legendary Julio Cesar Chavez looked on in confusion as quitting is not in his blood.
---
At times you are not your father's son, and JCC Jr. has been only an embarrassment to the name and the sport. Tonight's bout against Jacob was meant to welcome both men to the light heavyweight division, but JCC Jr. was unprofessional and weighed in 5 pounds overweight.
---
If that wasn't bad enough, JCC Jr. wouldn't agree to drug tests (of any sorts as he has been charged with possession of narcotics in the past) and that is why the fight was in Phoenix, Arizona to begin with. Julio Jr. is an absolute mockery to the sport of boxing.. and he carries none of his father's DNA in that regard.
---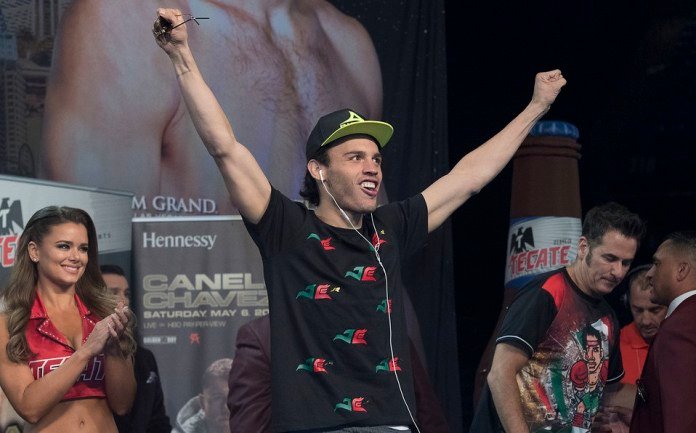 ---
The entire area was truly awful in the way they reacted; it is understandable to be upset when you support a fighter who has not only quit, but done everything wrong along the way. People did pay hard earned cash to only be let down in the 4th round.. but that was almost to be expected with junior.
---
Daniel Jacobs sadly had to duck beer cans and flying projectiles in his victory speech, and in a moment of humility he almost pleads with the crowd "can't I just enjoy my victory?" A terrible night for boxing and an almost guarantee that DAZN will never put on a show in Phoenix again.
---
Resigning JCC Jr. to any type of deal would also be ludicrous, but even through the numerous trials and tribulations of this athlete.. people still support him because of his bloodline. The most ironic thing is that nobody looked more disappointed with tonight's outcome then JCC Sr. himself.
---
Daniel Jacobs can only move onward and upwards from here, and although he did lose to Canelo at a lower weight, a rematch may be in order as Jacobs looks as fit and strong as ever higher in weight. I also believe a match with Charlo is in order as Jermall may move up in 2020.
---
I look forward to numerous unification bouts in the middle and light heavyweight divisions, with a new era of talent in the mix coming from Eastern Europe and the like, we may have another time of golden era elite level champions as we did through the 80s and the 90s.
---
Daniel Jacobs looked as good as he could tonight with an entire arena rooting against him, and even through the complete mockery of an ending in regards to his opponent quitting. I look on to more from a motivated Miracle Man in 2020, and boxing has some great bouts in store!
---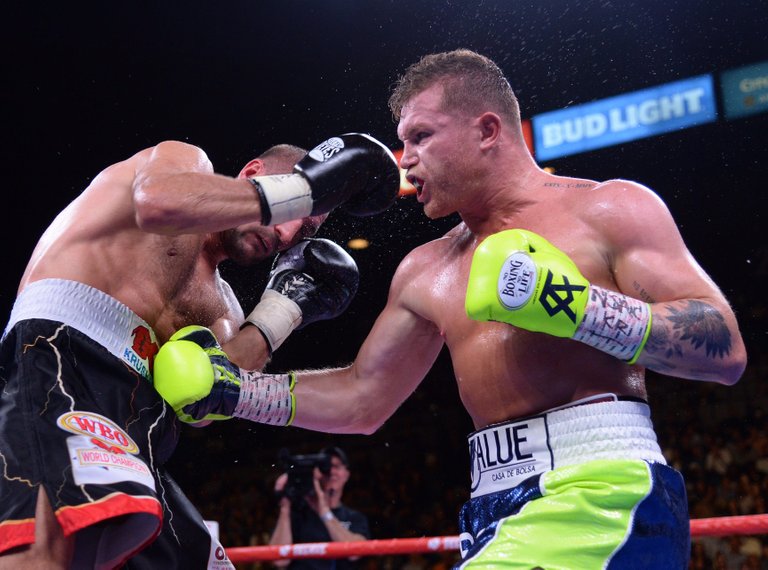 ---
Thank you for following @steemsports and you can find me @brandonk
---

---

---
**Disclaimer:**
This is a @steemvoter subscription payment post. Thank you to Steemvoter customers for allowing us to use your Steem accounts to upvote this post by virtue of your free subscription to the Steemvoter.com curation automation service. @steemvoter is proudly a @buildteam subsidiary and sister project to @dlease, @tokenbb, @ginabot, @steemsports. @steemsports-es and @minnowbooster.
---
Beneficiary Declaration:
This is a 20% @sbdpotato beneficiary post!