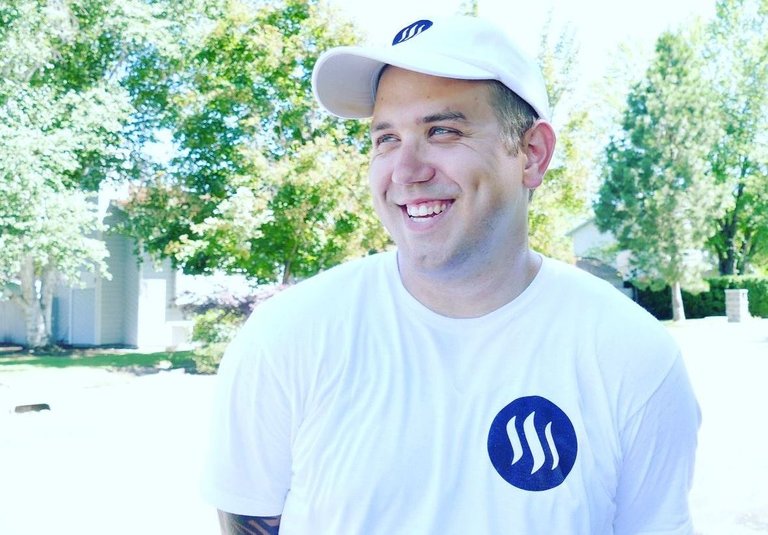 ---
As many of you have heard, Lukin Sawyer is riding his bike across the USA in an attempt to bring attention to Steemit. We've discussed this briefly before, and Lukin has been posting on his account @lukinsawyer about this project. Just a couple of days ago Lukin took the time to answer some questions that'll help to give our community insight into his project. He is running solely off of his Steemit earnings, and is riding with SteemSports gear courtesy of @theprophet0 . Here's what Lukin had to say:
---
Introduction
---
Hello, Lukin here, the Power Of Steem project, is a project I came up with. A project that tests the strength of the platform. I did end up changing the plan from starting in Santa Barbara to just starting from my house. It'll add about 900 more miles to the project! Currently I am in Baker City Oregon 5 days into the Project, and will begin to cycle across the country and end in Charleston, SC. I will document the whole adventure on Steemit, with daily vlogs! All the money I spend on the project will be fully funded by the rewards from my Steemit posts! I plan on cycling around 50-60 miles a day. When I get to the flatter side of the United States expect those miles to increase!
---
I have no time limit set on this project. And it will be the first of many projects. If this project is a success and I still have a good following, I will take this project international. I will likely recruit teammates to ride with me in future projects, to film and to ride along with me. This project is for everybody on the platform. I want to document it in a way that makes everyone feel as if it's just as much their project as it is mine, because honestly, I am just the body of this vehicle, everybody supporting my daily posts are the motor. How far can this platform take me. I'm thinking the 3,800 mile cross country cycle will be just the start. This platform is powerful, and I'm excited that I can be apart of something this big in its early days!
---
What made you want to begin this project?
---
I had a couple big reasons for wanting to take on a project of this size.
---
1: I wanted to do something that was bigger than myself. I wanted to get out of that everyday 9-5 bubble that people get trapped in. I wanted to LIVE and not just exist. I wanted to have something I could look back on in 50 years and smile and tell my grandchildren about.
---
2: I see the power that Steem can have. It can change people's lives. I want to expose Steem to as many people as I can, and what better way to do a big project like this. Everybody that I come across, I let them know about the project and how I have this platform behind me, allowing me to cross the country on my bike. I'm solely using the funds generated from the Steem Blockchain to fund this project. If a Social Media platform is powerful enough to send one man across the country on a bike, who wouldn't want to be a part of that? Facebook can't do that. Instagram can't do that. And no, twitter can't do that either. All you need is access to the internet, and you can have your life changed. A homeless man could walk down to the library, and sit on a computer and blog about his life, and maybe better his life.
---
What sort of training was required prior to beginning the project?
---
No particular training. I'm in pretty decent shape. I have pretty good endurance when it comes to cycling, I just don't stop pedaling, even when it hurts and all I want to do is stop. I just keep pedaling, and eventually I make it to my destination. Ha, I have started stretching a lot more, and I'm getting pretty damn flexible.
---
Where have you been eating/sleeping, and how is your body adjusting to that?
---
I have been sleeping at various campsites I've come across. This stretch I'm in, in Oregon, has been sparse of places to stay, so I had to shorten my days in order to make sure I have a place to rest my head at night. Once I cross the Idaho border and into Utah, I should have an abundance of camping sites, so I can make mile longer days!
---
I've been eating fast food, and candy honestly, it sounds really bad, but I don't want to pack around anymore equipment than I have to. So I just grab whatever is around and I chow down. My body hasn't seemed to mind yet… this is coming off a strict Ketosis diet too.
---
What's your plan once you've reached SC?
---
Once I reach South Carolina, I plan on mailing my bike back home, and taking a train down to Florida, and then back up to New York. I will then fly home for about two weeks, and then Start my next project. I will be going International with it. Not sure if I'll be biking, but I may be backpacking. I plan to start that project off, at SteemFest in Portugal, believe it or not. That's if this project is a success and I still have the support of my Steemit community.
---
Why do you believe in Steemit?
---
I believe in Steem, and the platform Steemit, because it has already changed my life for the better. I've made connections with people from across the country that would have my back if something went wrong. I am being paid to have an opinion on other people's content. I am being paid to create content for people to enjoy. I just today, saw a homeless man on Steemit, who uses his funds to live and eat. How is this not being broadcasted on the news? It's life changing, and I believe things are going to start to blow up in the near future.
---
Why did you decided to ride with SteemSports?
---
Well, Nolan - @theprophet0 was interested in the project, and we got to talking, and one thing lead to another. I think having a brand behind the rider is an important thing. Nolan supplied me with some gear, and will be shipping even more gear out in the near future to one of the cities I stop at. I think when SteemSports.com comes out in August it's going to be big, which will also bring more attention into Steemit.com as well.
---
Basically, this project is to expose as many people to The Power of Steem as possible. It has the power to change lives, and I'm just one example of that. I am a wanderer, and Steem has allowed me to wander. What will the power of Steem do for you?
---
- Lukin Sawyer
---
Hope that gives you a little more info about this amazing project! Please make sure to follow @lukinsawyer to follow him in his journey. I want to personally thank Lukin for everything he's doing for Steemit, and for choosing to ride with @steemsports. This community never fails to amaze me. All the best - @gnocdepatat
---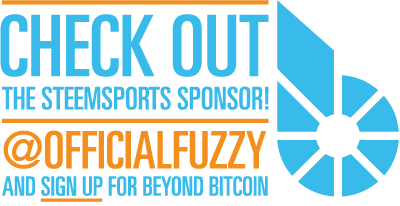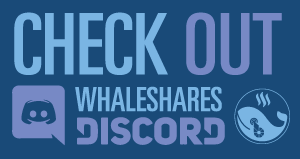 ---
This is a @steemvoter subscription payment post. Thank you to Steemvoter customers for allowing us to use your Steem accounts to upvote this post by virtue of your free subscription to the Steemvoter.com bot service. @steemvoter is proudly a @buildteam subsidiary and sister project to @steemsports.