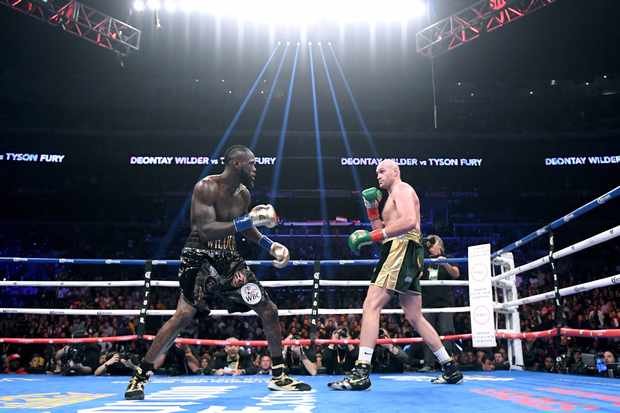 ---
SteemSports Presenter:
@brandonk
---
SteemSports Editor:
@scottybuckets
---
The first presser for this heavyweight clash took place in Los Angeles, and it was a solid mix up to hype fans up for the tilt late next month in February. Both Fury and Wilder seemed relaxed for the most part but Deontay seemed especially calm. Both men are definitely ready to cement this fight shut.
---
Both arguably have a case for a third fight, and even if either man gets embarrassed in someway by a lopsided ending.. each have a stake to the first bout's draw and doing their part to seal much of that first 36 minutes. A trilogy will be underway regardless.. but both do seem to really want to hurt each other this time.
---
Objectively, Fury should have claimed the first fight as his. In a 10 point scoring system, Wilder took 20 points (with two knockdowns) in rounds where Fury received 16. A 10-8 round is given to a fighter who attains a knockdown over their opponent.. but Fury seemed to even the rounds even when hurt.
---

---
It is arguable that Wilder took early rounds, but even if he did there was a solid 8-9 rounds of pure pugilism from the 6"9 big man in Tyson. Wilder had no real response other than his dramatic power shot landing in the last round.. and he can't count on Fury to make those same mistakes.
---
Wilder is really the one with so many glaring holes in his game that statistically (and according to the sportsbook), Fury should (and is) the betting favorite. The boxer usually takes the 2nd fight in a series as they have more skills and the ability to adapt inside the ring.
---
Although Wilder isn't simply a mindless brawler with a right hand.. he does depend on that right hand to turn the fight in his favor and Tyson really just needs to nullify that single weapon for 12 rounds. We have seen power in Wilder's left hand as well but Fury let a couple lapses of mind let Wilder back into the fight.
---
It is much more preferable in correcting 2 lapses in judgement as opposed to correcting an entire style matchup.. Wilder may have seemed ok aesthetically, but he was tired and definitely outboxed all the while taking damage. The majority of the fight was Wilder finding a way back in...
---
...and Fury simply let himself out of it. I still believe Tyson did enough to steal the first fight, but taking it on US soil it was almost a miracle he even landed the draw. What's most interesting about Fury is that he is so good.. not even the judges can truly grant him his first loss.
---
This next month will pose a lot of build up for the fans and heavyweight boxing is on absolute fire again.. especially since Anthony Joshua reclaimed his belts and unified status late last year. It's all about the undisputed and lineal champion.. and we will have 'one face one name' soon enough!
---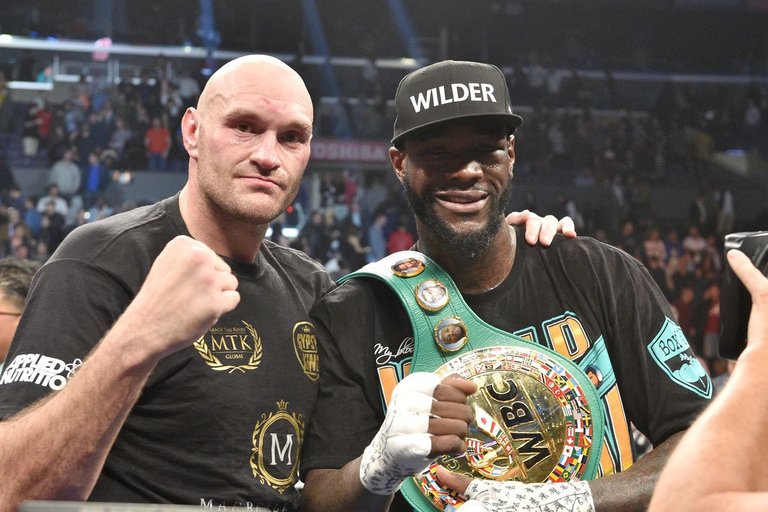 ---
Thank you for following @steemsports and you can find me @brandonk
---

---

---
**Disclaimer:**
This is a @steemvoter subscription payment post. Thank you to Steemvoter customers for allowing us to use your Steem accounts to upvote this post by virtue of your free subscription to the Steemvoter.com curation automation service. @steemvoter is proudly a @buildteam subsidiary and sister project to @dlease, @tokenbb, @ginabot, @steemsports. @steemsports-es and @minnowbooster.
---
Beneficiary Declaration:
This is a 20% @sbdpotato beneficiary post!