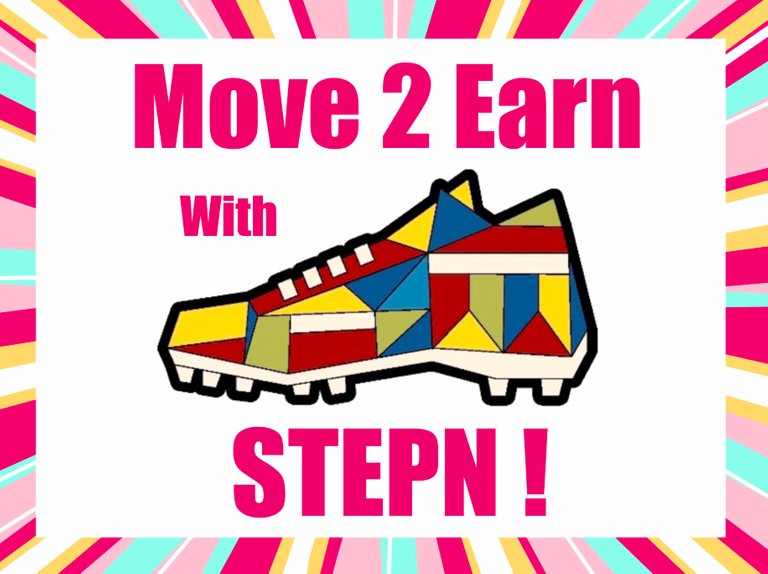 (日本語は下にあります)
Hello everyone!
It's been three weeks since I started STEPN. I am so busy with STEPN every day. I haven't been drawing at all. I should start drawing before I forget how to draw.
STEPN is a move-2-earn application built on Solana blockchain.
If you would like to find out what is STEPN, please check out my past post.
● What is STEPN
● Week 1
● Week 2
I was thinking of focusing on minting 9 sneakers for myself plus some for my family but I changed my mind.
The reason why is that I heard of someone who has a 4-sneaker operation. STEPN gives you, 10 minutes of exercise with 1 sneaker, 20 minutes with 3 sneakers, 45 minutes with 9 sneakers. So, how the 4-sneaker operation works?
The strategy is to not have a main sneaker but to use 4 sneakers and repeatedly mint them and sell them starting with the ones that have a mint count of 2.
Some people are minting one sneaker every day or two sneakers every two days. Profits vary with the market and token prices, and I am not sure if I can sell them right away, but I thought it was very interesting.
I was thinking of how stressful it would be when I have to walk 45 minutes every day when I have 9 sneakers.
I can walk 45 minutes on my days off with no problem, but between work, a three-hour commute each way & housework, it's going to be difficult to walk 45 minutes. So, maybe a 4-sneaker strategy might work better for me.
I could probably increase to 9 sneakers before a long holiday and walk 45 minutes during. I can sell them when I'm done or I can run two 4-sneaker strategies. This might speed up collecting what I invested.
Oh, but I want to keep my main sneakers, so I will be going with 1 main sneaker and a 4-sneaker operation. It sounds fun and exciting!
How are you enjoying STEPN? Let me know!
I'll leave a link to the very useful tool below.
Here is my weekly report of walking with STEPN.
Sneaker Type: Common Walker X 3
● Distance Walked: 9.85km
● Time Spent on Walking: 2.5hours
● GST reward : 126.29GST (1GST = USD$3.40)
皆さん、こんにちは!
STEPNリポートです!始めて3週間、絵も描かずに日々戦略方法を学んでいます。そろそろ描き始めないと描き方を忘れてしまいそうなので、なんとかSTEPNを楽しみながらお絵描きもちゃんとしたいです。

STEPNはSolanaブロックチェーン上に作られたアプリです。歩いたり走ったりすることで仮想通貨をもらえちゃう楽しいアプリです。詳しくは私の過去の投稿をチェクしてください。

さてさて、当初、原資回収は後回しにして、主人や娘たちにスニーカーをプレゼントしながら9足持ちを目指して行こうと考えていたのですがやめました、笑
なぜかというと、4足運用をされている方のお話を聞いてこれだ!と思ってしまったからです。STEPNは1足持ちで10分運動、3足持ちで20分、9足持ちで45分…という感じで、その間の数のスニーカーを持っていても運動出来る時間は変わらないのですが、4足運用って?
メインのスニーカーは持たず、4足を使ってMintを繰り返しMint数が2になった物から売るという戦略方法です。レベルアップとMint代を引いて利益は1足あたりどのくらいになるんだろ?150ドルくらいになるのでしょうか?
お話を聞いた方は、毎日1つ、又は2日に一度2つMintしているそうです。利益は相場やトークン価格で変わりますし、マーケットに出しても売れるかどうか分からないのですけどね。でも実は、毎日20分歩いていて、これが毎日45分になったらちょっと辛いなと思っていたところで、こんな方法でSTEPNを楽しむのもいいなと思えてきました。
休日なら問題なく45分歩けますが、仕事と通勤片道3時間&家事の間に45分歩くのは負担になりそうで怖いですし、長期休暇に入る前には9足に増やして、休暇中は45分歩いて、おわったら売るというのもアリなのかなと。原資回収もちょっとだけ早まるかもしれません。
あ、でもメインのスニーカーは持ちたいので、私は5足運用で行くことになります。なんだか楽しくてワクワクしますね。
皆さんはSTEPNをどう楽しんでいますか?
とても便利なツールサイトを見つけたので貼っておきますね。
スニーカータイプ:コモンウォーカー

● 歩いた距離:9.85キロ

● 歩くのにかけた時間:2.5時間

● GST 報酬:126.29GST (1GST = 3.40USドル)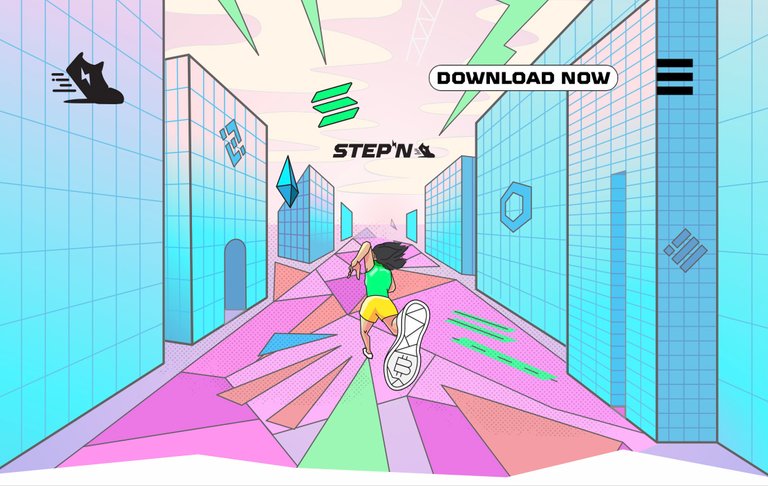 Image borrowed from STEPN
☆☆☆
That's all for today.
Thanks for visiting!
いつもありがとうございます!