... and armed. Somehow i now get, what the 2nd amendment was made for. This couple had to defend their home from a wild mob of communists.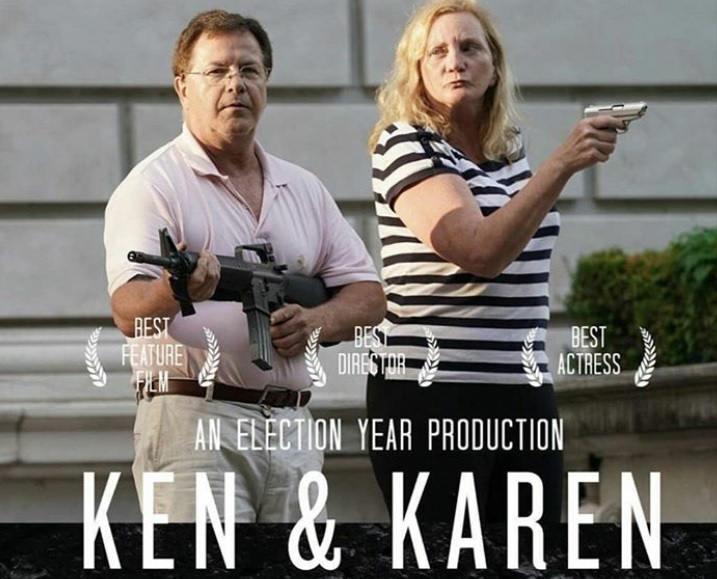 The tweet that got the story going.
The BLM protestors trespassed and threatened on PRIVATE PROPERTY. pic.twitter.com/tA1Vu647JS

— Kyle Kashuv (@KyleKashuv) June 29, 2020
Kontext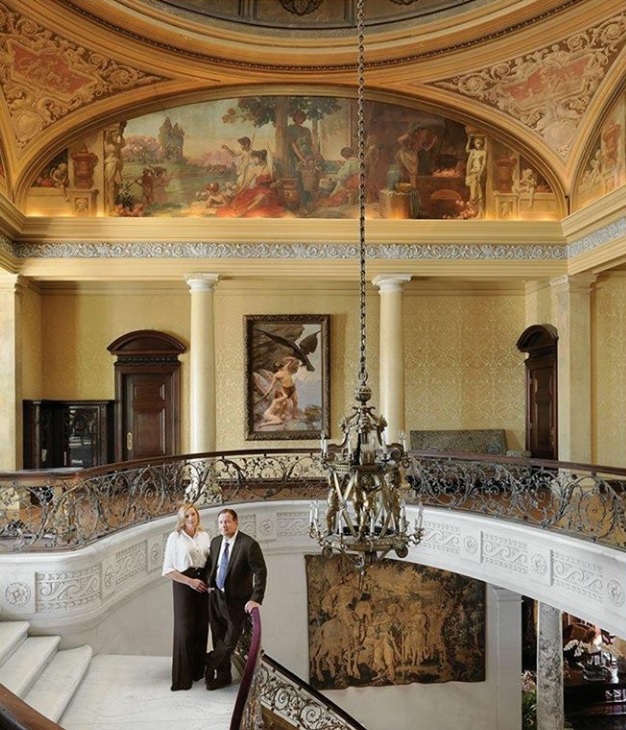 They actually got a pretty decent house to protect.
Who is the suit with the walkie talkie leading the way? 🤔 pic.twitter.com/MHFW2K0Lui

— Nil Admirari (@VenturisVentis3) June 29, 2020
Black guy in a suit leads the way through the property.
So far as I know no injuries on both sides.
---
Karen is a slang term used as an antagonistic female character in memes. "Karen" is generally characterized as an irritating, entitled woman, sometimes as an ex-wife who took custody of "the kids."