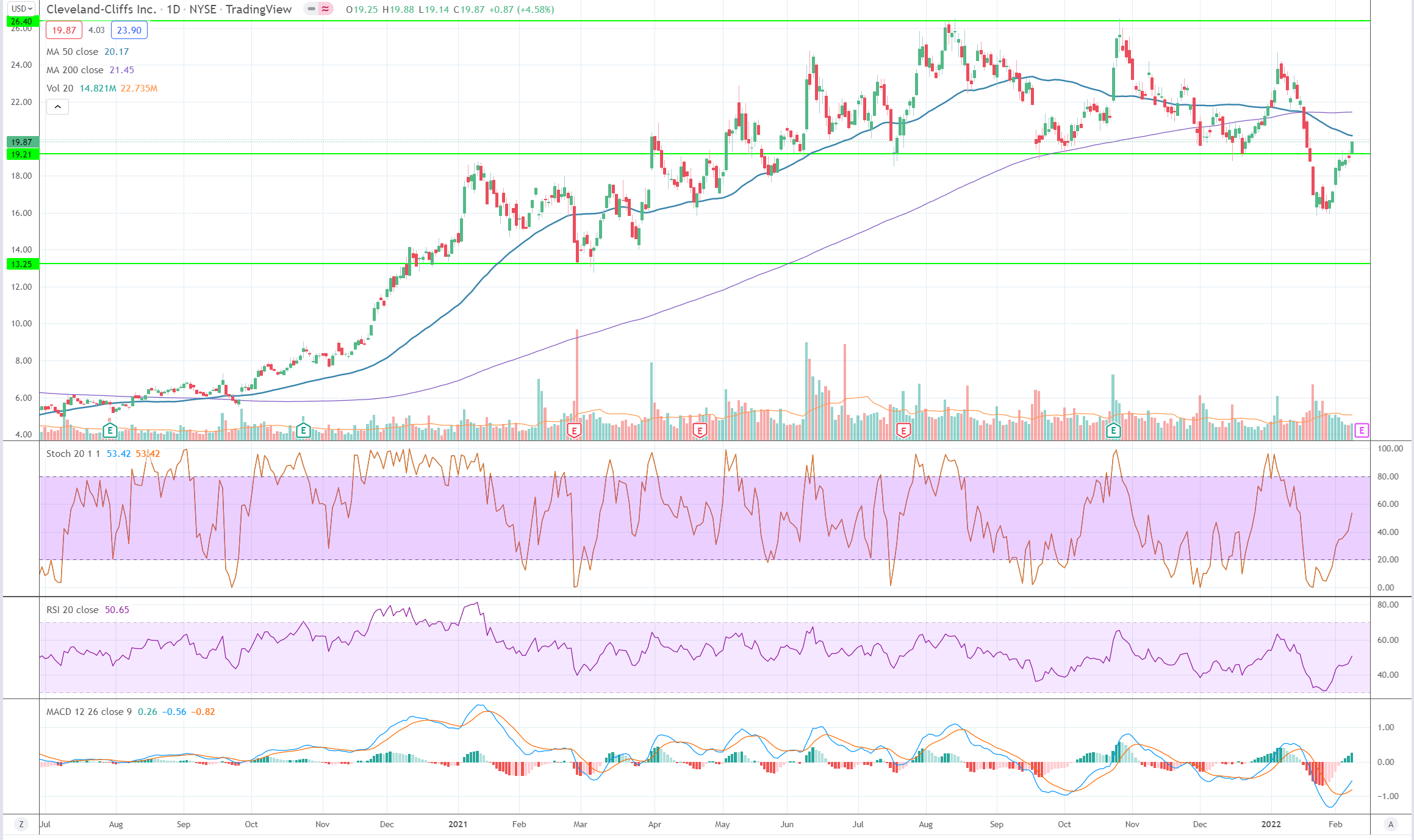 CLF is making a big rebound on below average volumes.
Earnings in on 2/11 and the estimate is 2.11.
CLF reported a beat of 2.33 in the last quarter after three quarters of misses.
Everything is riding on this earnings report for me as I am long on the stock with two covered call positions which expire this Friday.