#080 - Along the street is a small store that offers ready to wear apparels and at the same time has a stall that offers fruits like avocado and bananas, they also sell veggies which this couple are checking and bargaining the price. Beyond them are dogs freely roaming the street. There are dogs everywhere in this small town. People and dogs are used to each other here.😁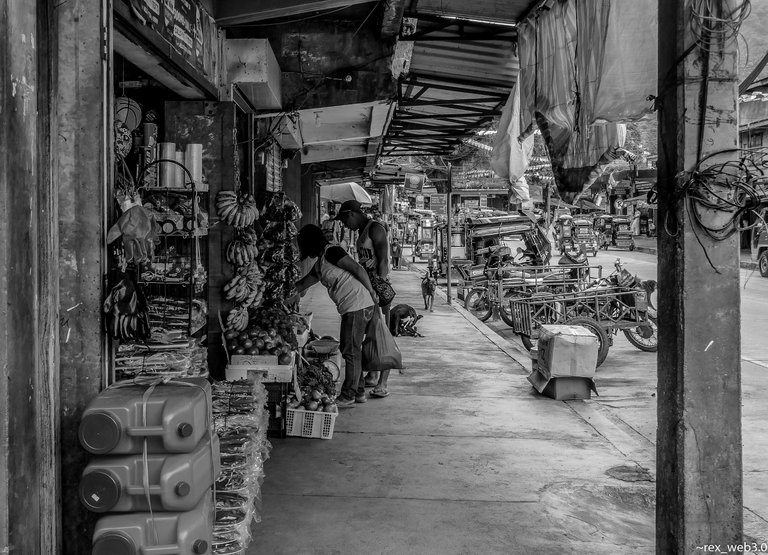 Another store along the road that offers used garments of all types. People who cannot afford brand new clothings go here, cheap and branded. The quality will definitely last but the issue is where it came from and who wore it before.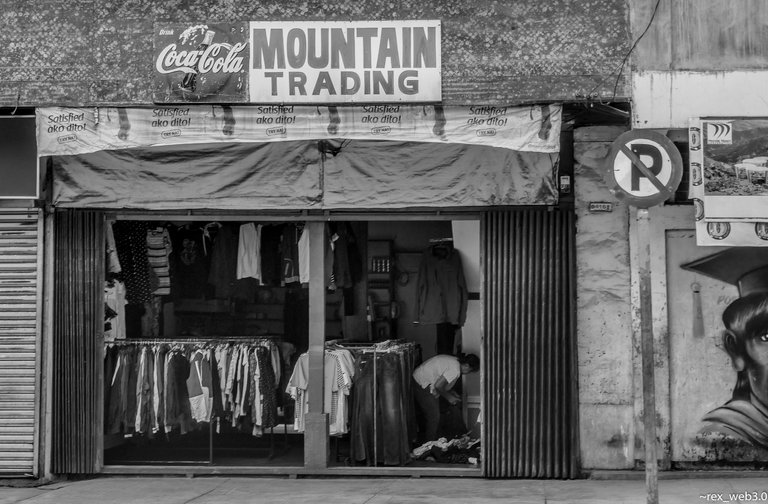 Shot taken in Bontoc Mountain Province, Philippines.
Image/s were shot using Panasonic Lumix ZS110. ~rex