#357 - It is cold in here at the city of pines.
Last month on its second week we went to visit the summer capital of the country fo a three night vacation to unwind from work related stuff. Lately this month, my wife told me that she wanted to go back again for us to welcome 2022 as it unfolds. So we have planned to stay on the same budget friendly hotel that we stayed the last time we visit. I made some call and luckily they still have a room available for three persons, so we made a down payment and we will just settle the rest of the bill there once we arrive at the front desk. Now that is one among many use cases of our HBD, thanks again to the never ending support of our awesome curators and the community.😊
We will be able to spend our new year somewhere new, we have always celebrate it at home for the past 14 years so this is new to us. We won't we able to do it without Hive since this cool web3 platform allows all us users to earn something just by sharing what we have in mind. Cool right?😊
With that before we go back there and me taking more street photography, let me share some of my previous shots last month. This is the street going down to the Burnham Park and saw this love birds holding hands while walking. Most people here are in their wind breakers and jackets but there are a few who are already used to the low temperature.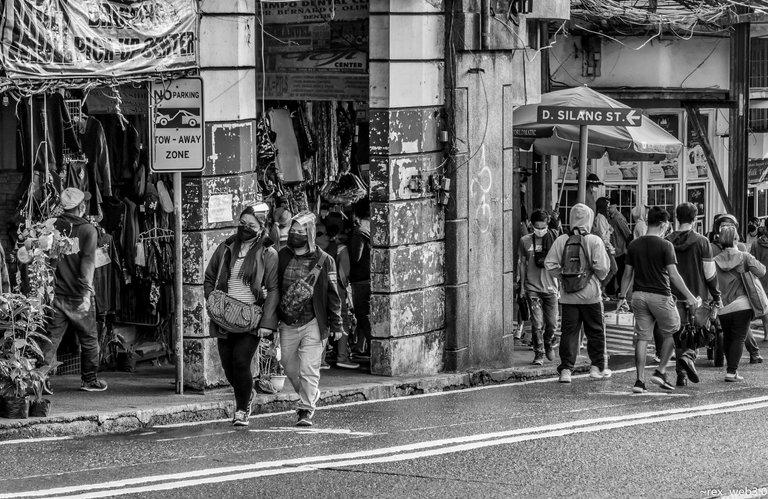 A group of people just passing by a building along Mabini street. This street is also busy as it intersect with Session Road which is the road going up in the right part of the frame.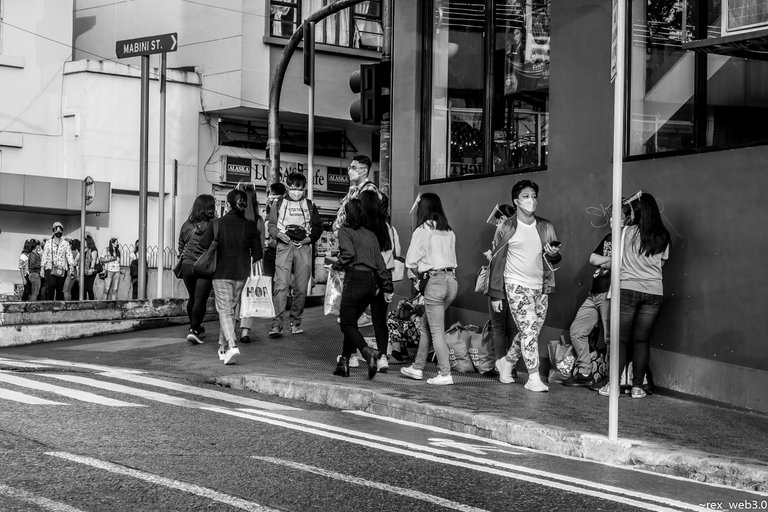 Vehicles are on a full stop while the rest of the pedestrians are walking on the lane.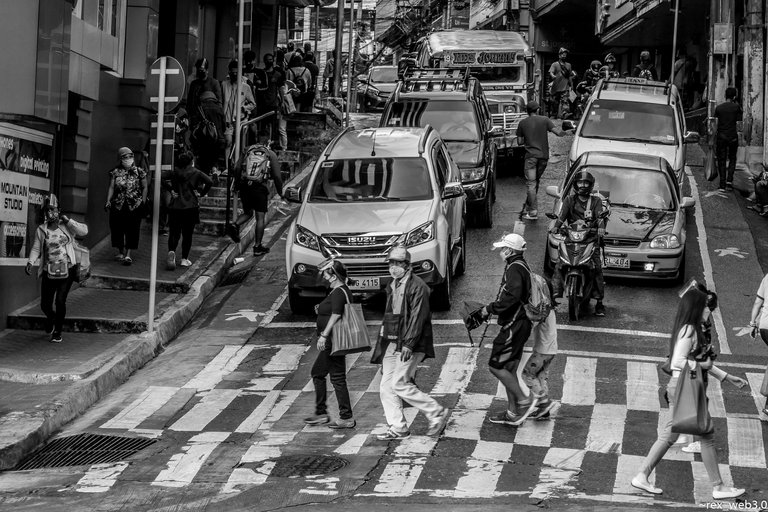 This building has put on the happy holidays vibes by installing those pine trees decorations. A lot of people are also seen walking on the side of the building while the traffic is slow as a turtle 😅.

Follow me on my street travels.
Shot taken in Baguio City, Philippines.
Image/s were shot using Panasonic Lumix ZS110. ~rex