My mom had an appointment. (lucky) me is her driver for these appointments.
Afterward, I went to get some dinner and a storm came in at sunset.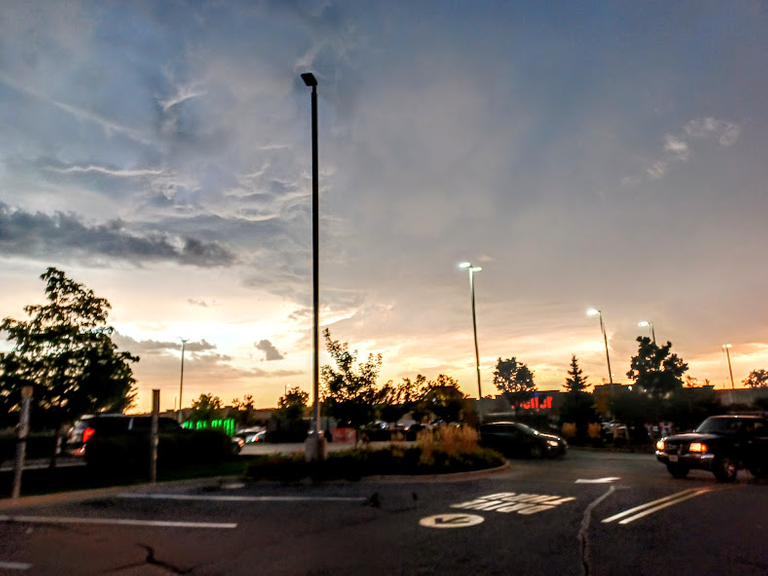 Sunset is so amazing. But is even more gorgeous in the country.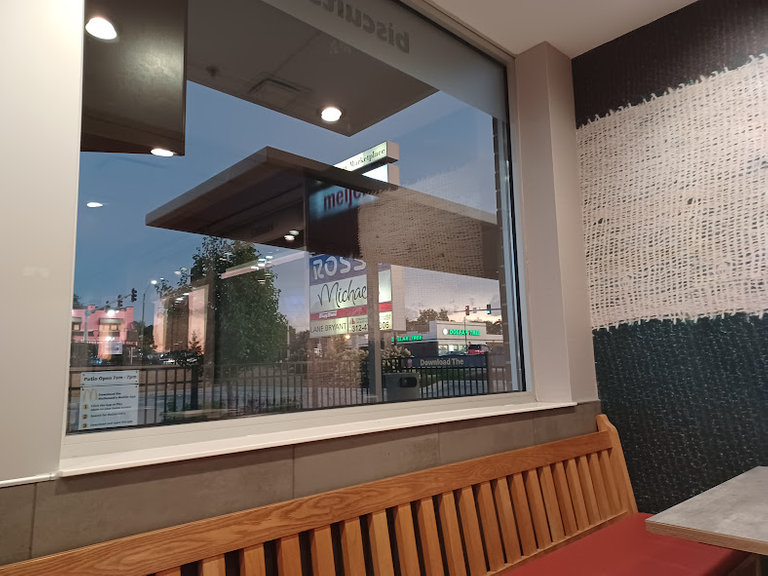 Looking out the window. getting a window spot is kinda cool sometimes.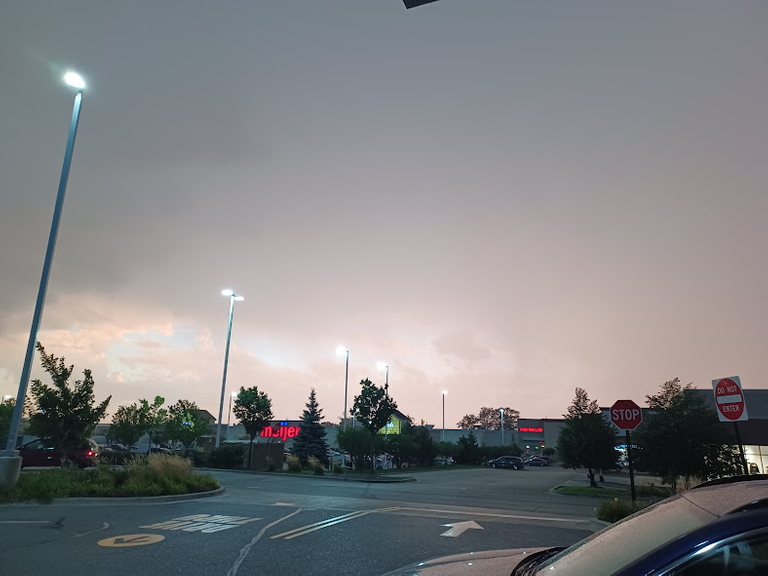 being out in the evening is nice. The only thing is it's hard to see at night driving. That depends on how lit up the place is.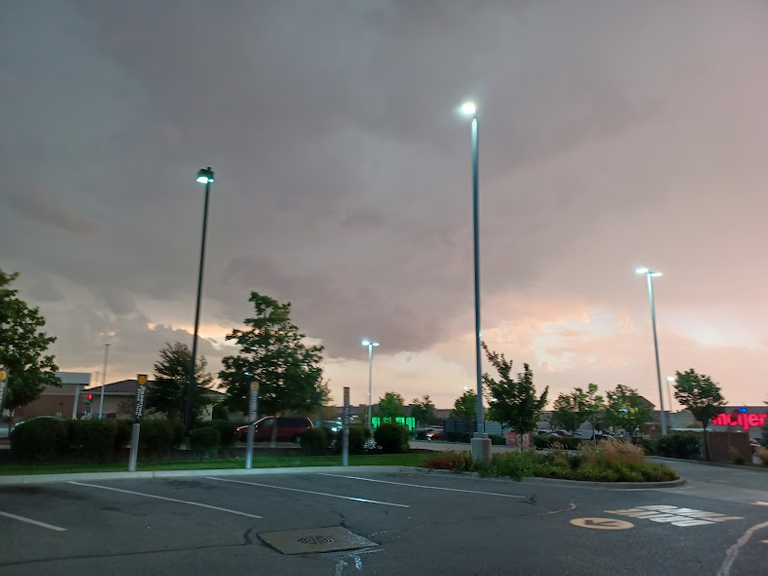 I like that last photo especially. I like being out at night sometimes.
Its been awhile since I've posted some sunset photos.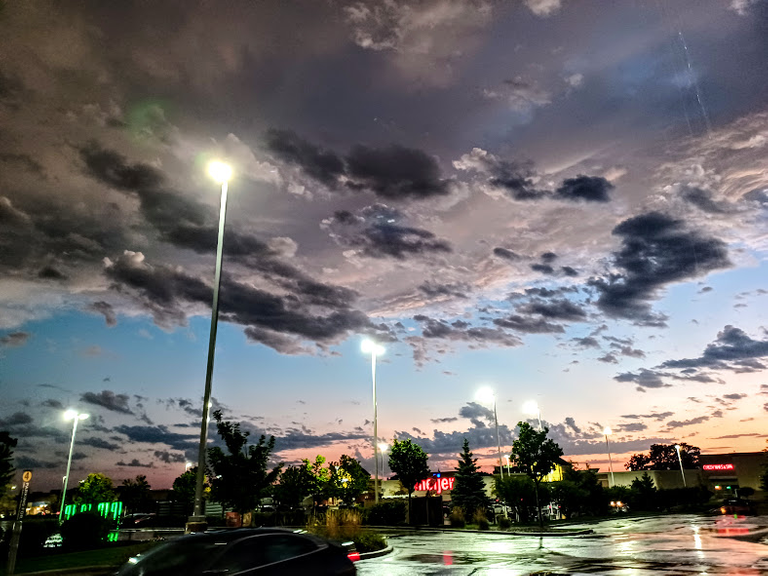 Now that I can keep my laptop packed in my bag (since i upgraded my streaming/Youtube set-up) I don't have to keep packing and unpacking my laptop
I also will post more remote working photos to my Dbuzz so look out for that.