Thanks for everyone who took part, @dismayedworld now has enough responses!

My daughter (@dismayedworld) is doing her Statistics 'A' Level course and needs a few people to answer THREE questions, as a sample survey. I did it, @bingbabe too, but she needs a few more.
The questions are... enter your email address, your gender and do you prefer dogs or cats?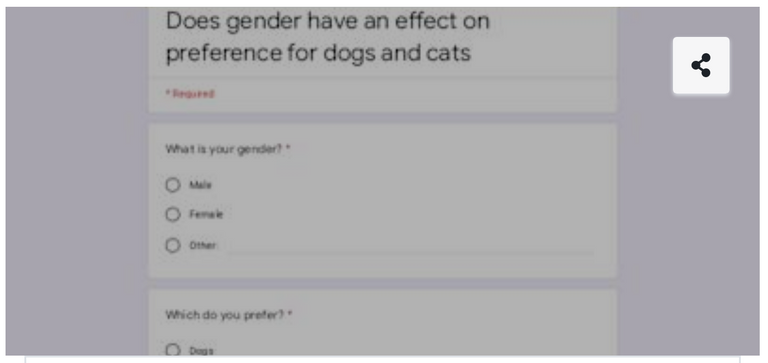 That's it. I loathe asking my real-life friends to answer surveys as they can't be arsed and I quite agree.
So to compensate you lot for 30 seconds of your time, add a comment to tell me you have done it and I will give you a comment upvote from the @slobberchops account. It's all anonymous and we wont be able to see your email addresses, whether genuine or fake.
We need about 15 applicants and that will be enough for her survey. Free money for little work, no tricks, no shit, no scams, no bullshit (did I just say that?)... just a father trying to help out his daughter.
...and if you say you have done it, and have not.. I will hunt you down mercilessly and...., er OK enough of that.
Click here to answer the 3 easy questions.