---
---
---

---
---
---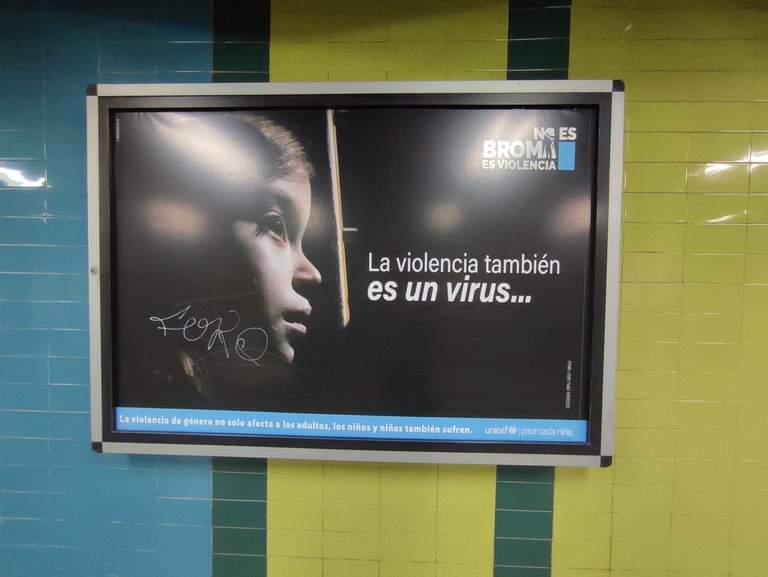 ---
---
---

---
---
---
I have been living in the Caracas metro for more than 20 years, nobody knows who I am, nor do they know me, I try not to be seen by anything or anyone, he avoided all kinds of contact so that they do not take me out of the Caracas metro, it is that being human is like that, something violent in different situations, something aggressive in the face of other people's own decisions, if you don't think the same as others they get upset, it seems that it is a virus that nobody knows exists, only me someone different.
Tengo más de 20 años viviendo en el metro de Caracas, nadie sabe quien soy, ni me conocen, trato de no ser visto por nada ni nadie, evitó todo tipo de contacto para que no me saquen del metro de Caracas, es que el ser humano es así, algo violento ante la situaciones diferentes, algo agresivo ante las decisiones propias de otras personas, si sí no piensas igual que los demás se alteran, pareciera que es un virus que nadie sabe que existe, solo yo alguien diferente.
---
---
---

---
---
---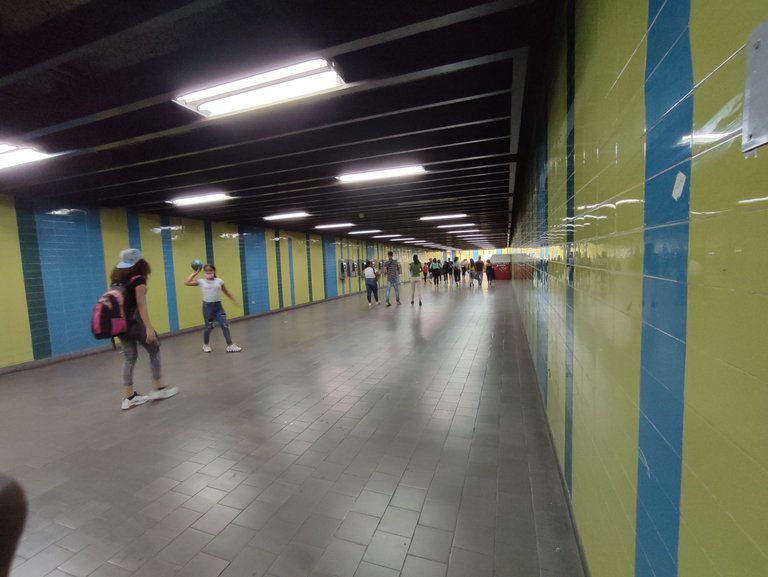 ---
---
---

---
---
---
The Caracas metro has only one direction, well let's say two, but people always go in one direction, very few return and when they return, they go in only one direction. Free will is becoming more and more less free, now you can only make the decision to come or go, I am one of the few who make the decision to stay seated.
El metro de Caracas tiene una sola dirección, bueno digamos que dos, pero siempre la gente va hacia una sola dirección, muy pocos son los que se devuelven y cuando se devuelven, van para una sola dirección. El libre albedrío ya cada vez más sé menos libre, ahora únicamente se puede tomar la decisión de ir o venir yo soy de los pocos que tome la decisión de quedarme sentado.
---
---
---

---
---
---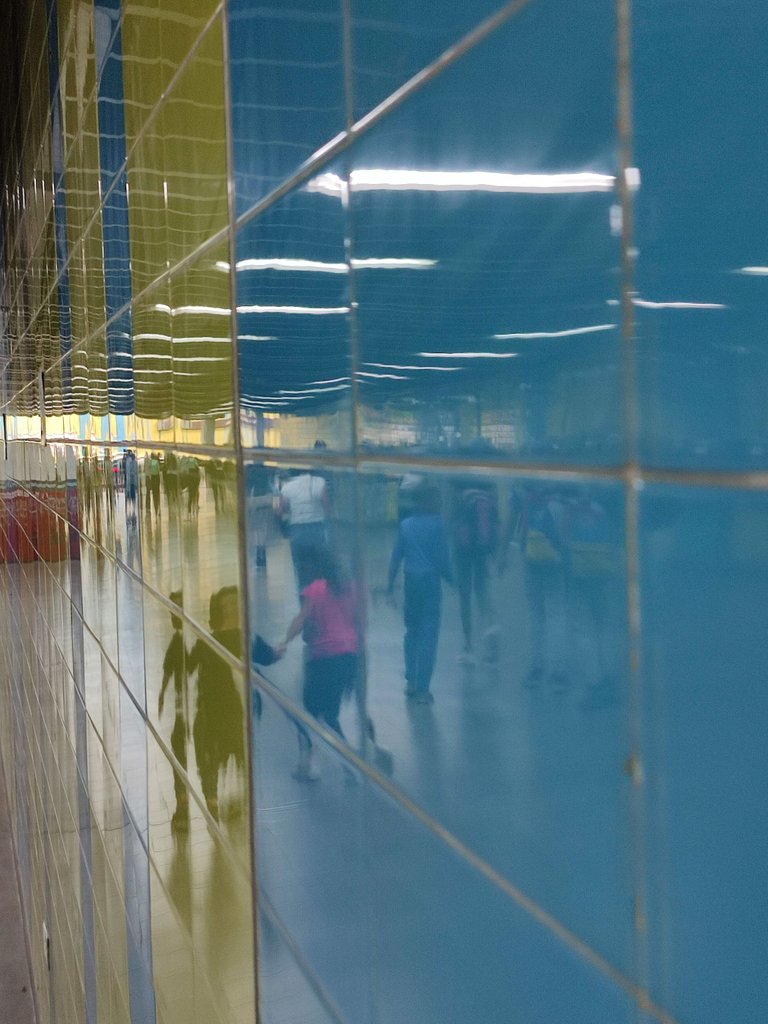 ---
---
---

---
---
---
My family has been looking for me for a long time, but they can't find me, very few have seen me, only my five-year-old niece, Magdalena, who I love and miss a lot, was able to see you through the reflections on the walls.
Desde hace rato mi familia me anda buscando, pero nada que me encuentran, muy pocos me han visto, solo mi sobrina magdalena de cinco años la cual amo y extraño mucho pudo verte a través de los reflejos de las paredes.
---
---
---

---
---
---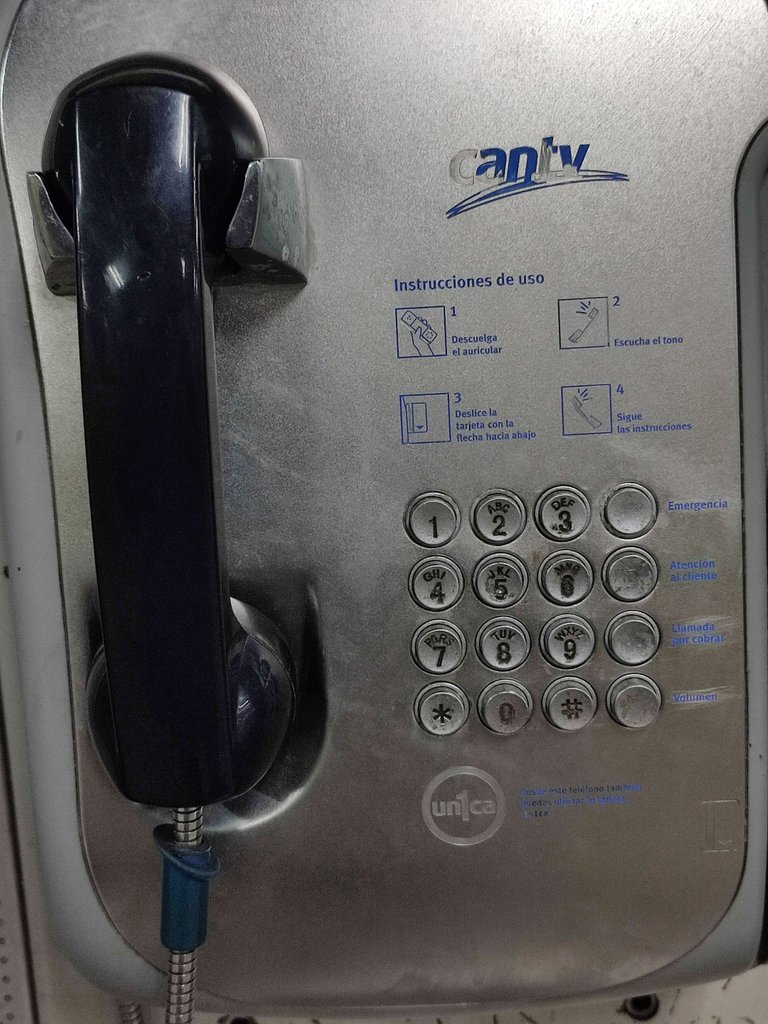 ---
---
---

---
---
---
Normally they usually call the public telephones in the subway hoping that one day I will answer, they know that I am here, they know it.
Normalmente suelen llamar a los teléfonos públicos en el metro esperando que algún día conteste, ellos saben que estoy aquí, ellos lo saben.
---
---
---

---
---
---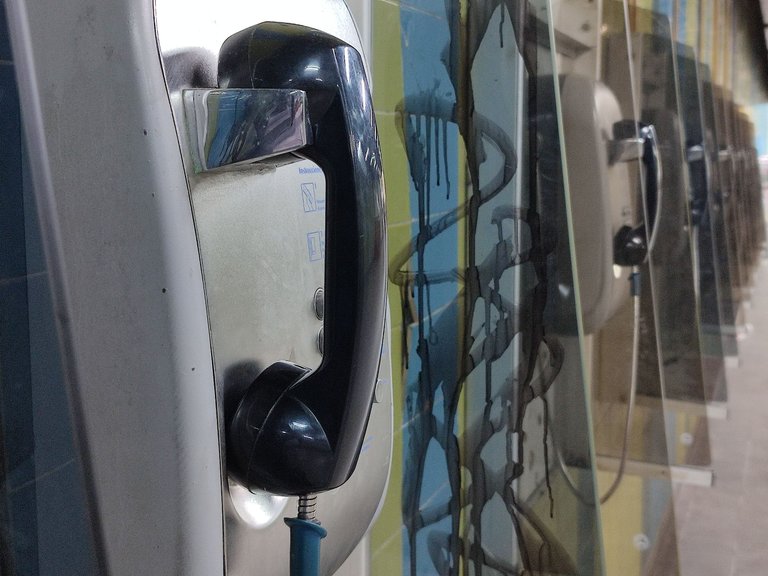 ---
---
---

---
---
---
When I was little I accompanied my mother and father to work in the Caracas subway, they were street vendors, personally I liked that job a lot, I liked it more than selling upstairs in the city, so much so that I cried when I got out of the subway when we had to go back home.
Cuando era pequeño acompañaba a mi madre y a mi padre a trabajar en el metro de Caracas, eran vendedores ambulantes, personalmente a mí me gustaba mucho ese trabajo, me gustaba más que vender arriba en la ciudad, tanto así que lloraba al salir del metro cuando nos tocaba regresar a la casa.
---
---
---

---
---
---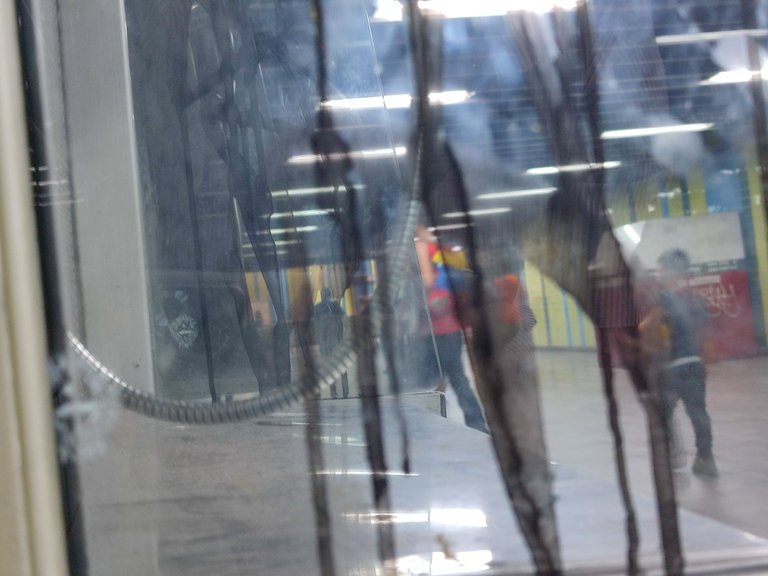 ---
---
---

---
---
---
My father and mother did not like to sell here, they wanted to pass the stage they wanted to prosper to something better, however, I did not want to, there were days that they came here just to walk me, I loved being here so much that they decided to leave me with my aunt and move to the countryside, I told them to go quietly, I'll be with them, always walking through the subway cars.
A mi padre y madre no le gustaba vender aquí, ellos querían pasar la etapa querían prosperar a algo mejor, sin embargo, yo no quería, había días que ellos venían aquí solo para pasearme, tanto fue mi querer por estar aquí que ellos decidieron dejarme con mi tía y mudarse al campo, yo les dije que se fueran tranquilos que yo estaré con ellos, siempre caminando por los vagones del metro.
---
---
---

---
---
---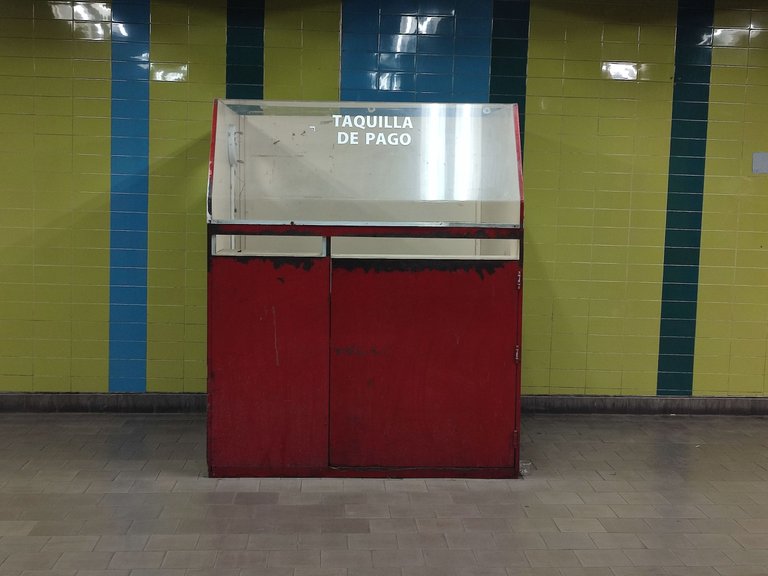 ---
---
---

---
---
---
Since that day I have heard nothing from them, they are my best friends and my great guides, even if they are not here all I do is remind myself of their advice on how to survive in the Caracas metro.
Desde ese día no supe más nada de ellos, son mis mejores amigos, y mis grandes guía, aunque no estén todo lo que hago es recordarme de sus consejos de como sobrevivir en el metro de Caracas.
---
---
---

---
---
---
---
---
---

---
---
---
They taught me so much that I know each of the trains, so much so that they all have a brand of mine, I listed them myself, although I lost count when they modernized the metro but it wasn't difficult, I was able to list them again.
Ellos me enseñaron tanto que conozco cada uno de los trenes, tanto así que todos tienen una marca mía, yo mismo los enumere, aunque perdí la cuenta cuando modernizaron el metro, pero no fue difícil, pude volver a enumerarlos.
---
---
---

---
---
---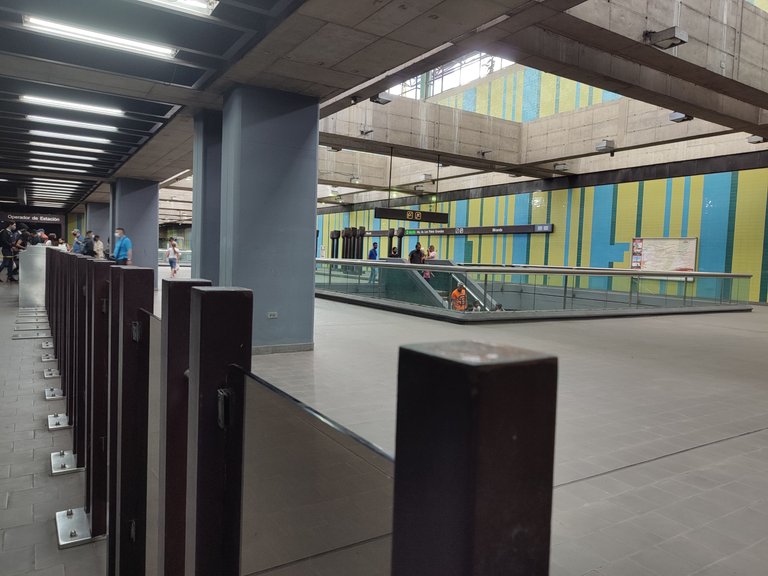 ---
---
---

---
---
---
Despite the fact that the Caracas metro connects us all, there are borders between the people who live here, there are places where I cannot go, or I am not allowed, due to situations of survival in the face of other indigents.
A pesar de que el metro de Caracas nos conecta a todos existen sus fronteras entre las personas que vivimos aquí, existen lugares a donde no puedo pasar, o no se me permite, debido a situaciones de sobrevivencia ante otros indigentes.
---
---
---

---
---
---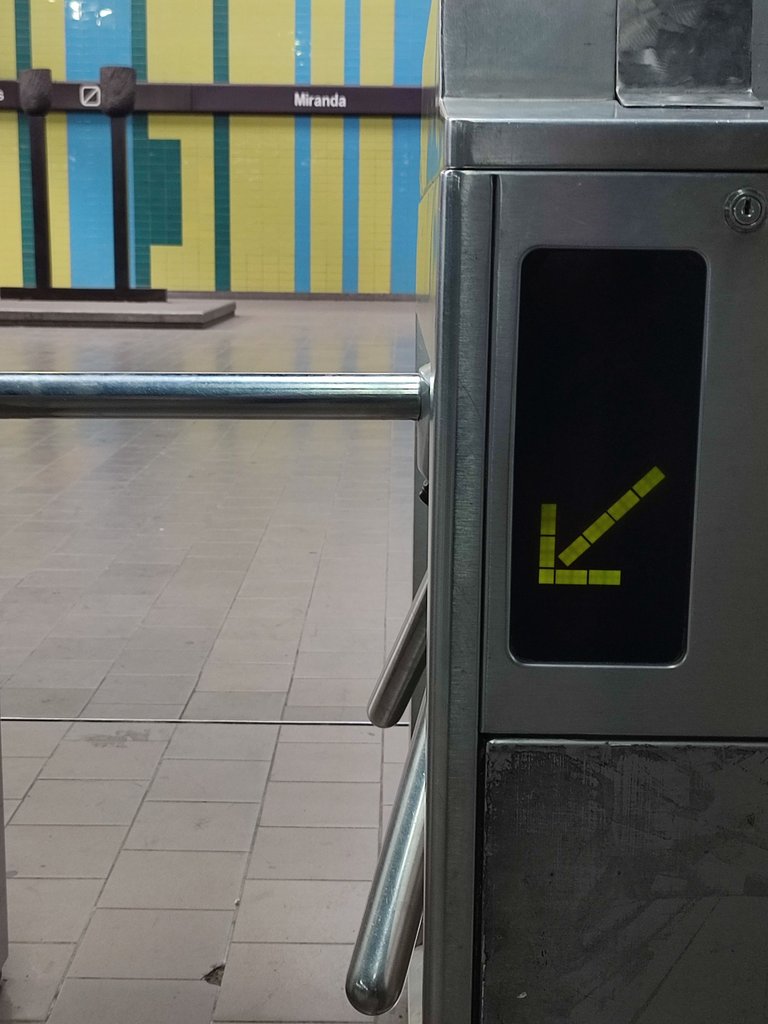 ---
---
---

---
---
---
The Caracas metro educated me a lot in the time I have here, I have learned a lot about symbols, everything is handled through symbols, and the human being is educated for this type of signals, without realizing it, a large number of of people with a single symbol, so much so that if a service works and the sign says that it does not work, people do not dare to investigate to see if it is true or not, they simply ignore it and go to the side where the sign approves the passage.
El metro de Caracas me educó mucho en el tiempo que tengo aquí, he aprendido mucho de los símbolos, todo se maneja a través de los símbolos, y el ser humano está educado para este tipo de señales, sin darse cuenta se maneja una gran cantidad de personas con un solo símbolo, tanto que si un servicio funciona y la señal dice que no funciona la gente no se atreve a indagar a ver si es verdad o no, simplemente lo ignoran y pasan por el lado donde la señal aprueba el paso.
---
---
---

---
---
---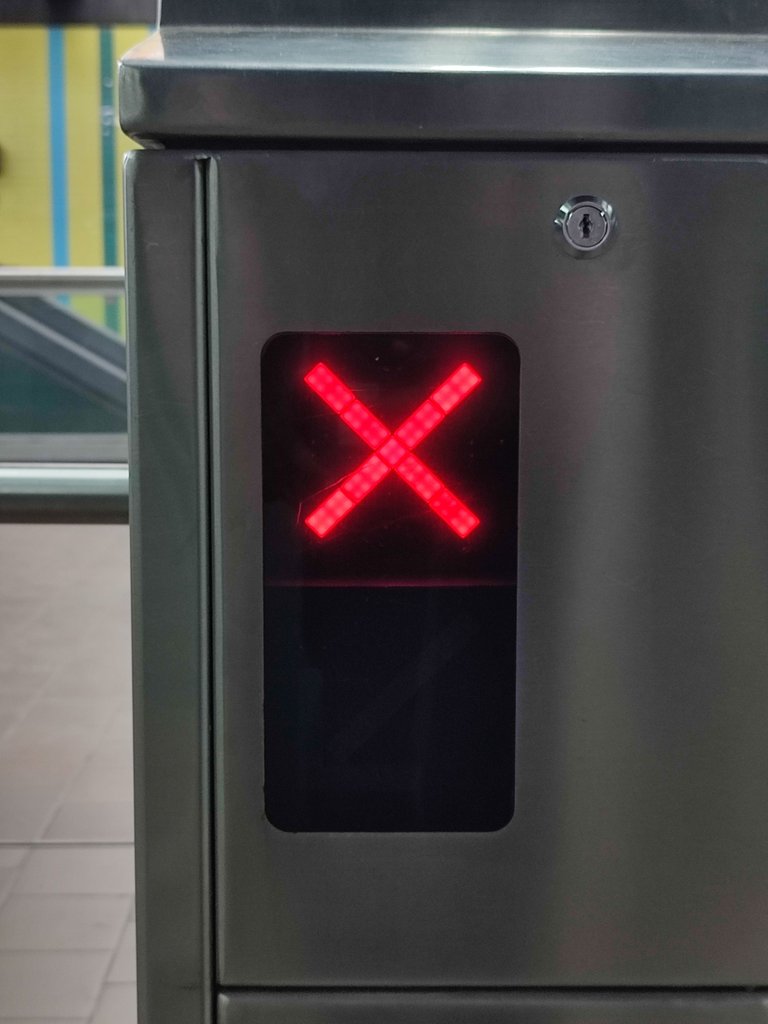 ---
---
---

---
---
---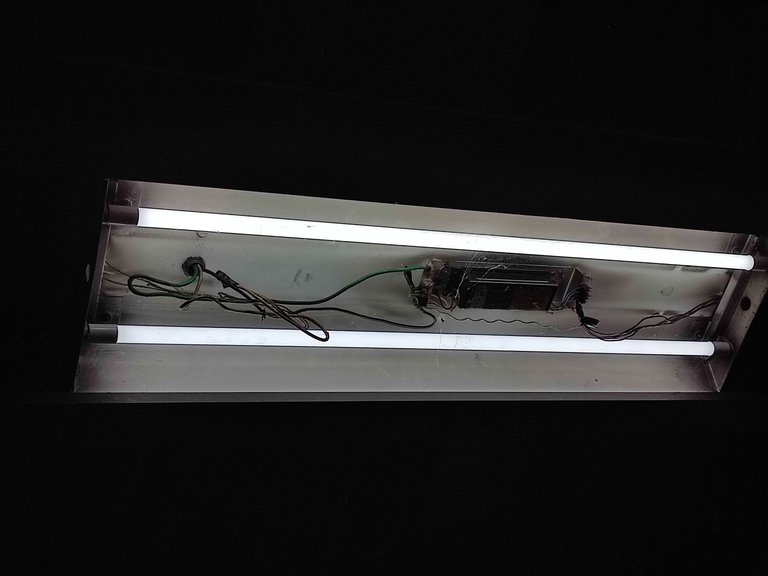 ---
---
---

---
---
---
There are many imperfections in the place where I live, however, I prefer it a thousand times to living in the city, as the saying goes, there is no harm that is not good.
Existen muchas imperfecciones en mi lugar de habita sin embargo lo prefiero mil veces que vivir en la ciudad, como dice el dicho, no hay mal que por bien no venga.
---
---
---

---
---
---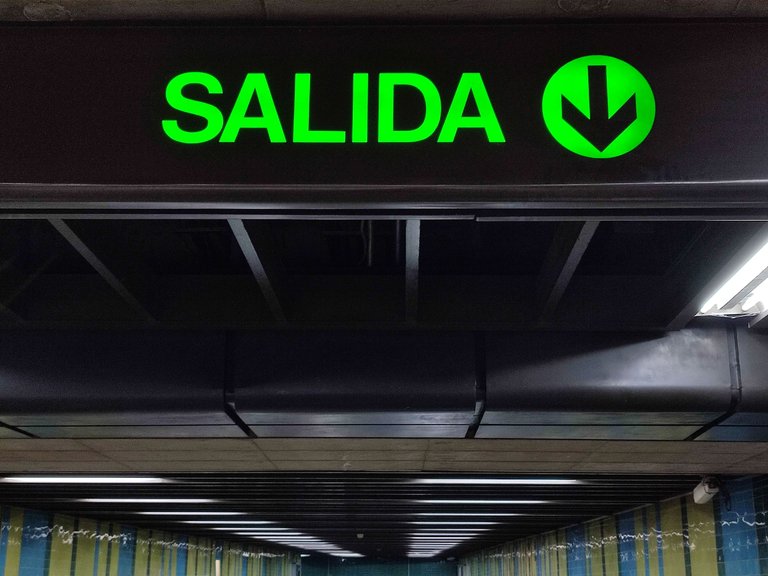 ---
---
---

---
---
---
In the subway I was able to build a family; however, we could not continue living here, much less with a daughter, I gave them my house and my home so that they could leave, sometimes I want to see them, I miss them a lot, but what was once a happiness today has been transformed in a confinement cave, I have fears of society, I am afraid of not knowing how to adapt to the routine that is experienced when leaving the subway.
En el metro pude construir una familia; sin embargo, aquí no podríamos seguir viviendo y mucho menos con una hija, yo les di mi casa y mi hogar para que se fueran, a veces quiero verlas, las extraño mucho, pero lo que algún día era una felicidad hoy en día se transformó en una cueva de encierro, tengo temores de la sociedad, tengo miedo a no saber adaptarme a la rutina que se vive al salir del metro.
---
---
---

---
---
---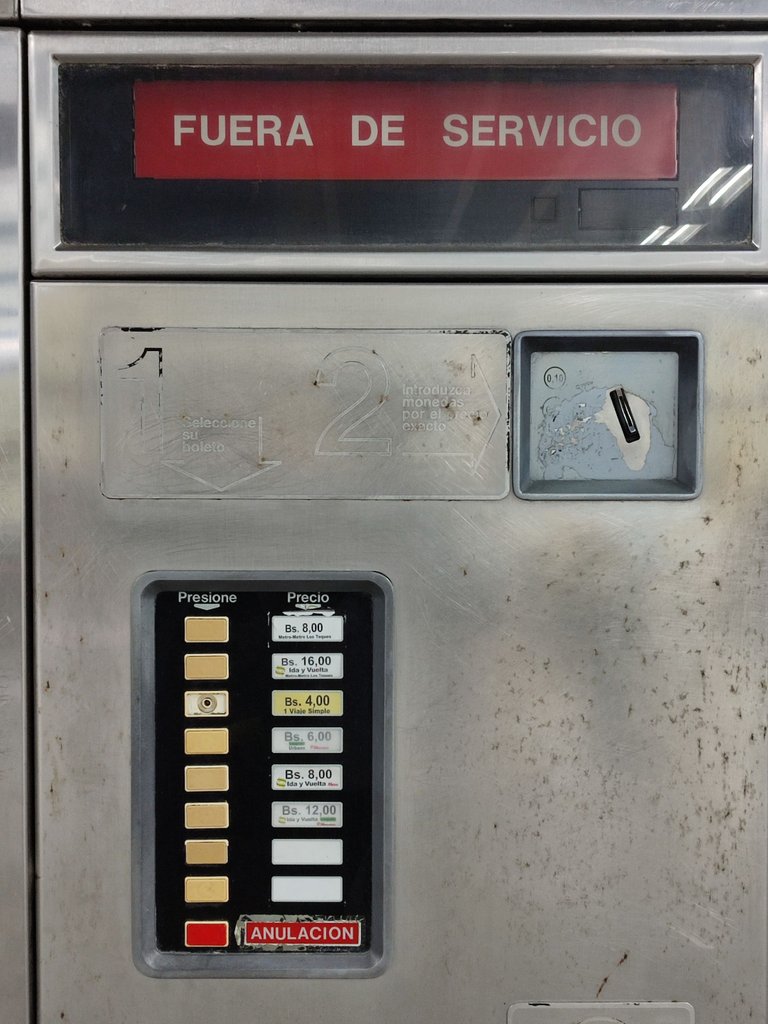 ---
---
---

---
---
---
This is a coin machine that no longer works, every time I'm bored I put coins and touched the buttons, each button I touch brings back a memory with my parents, each button is a feeling that occurs.
Esta es una máquina de monedas que ya no funciona, cada vez que estoy aburrido colocó monedas y tocó los botones, cada botón que toco trae un recuerdo junto a mis padres, cada botón es un sentimiento que se produce.
---
---
---

---
---
---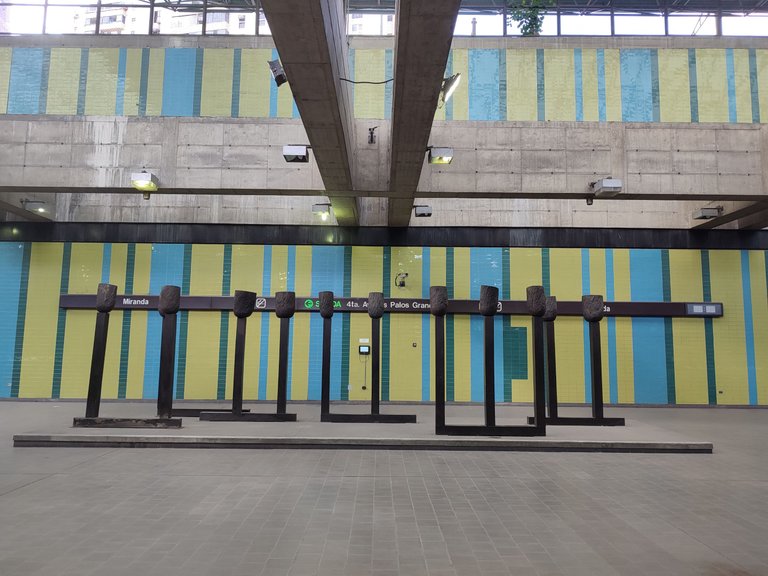 ---
---
---

---
---
---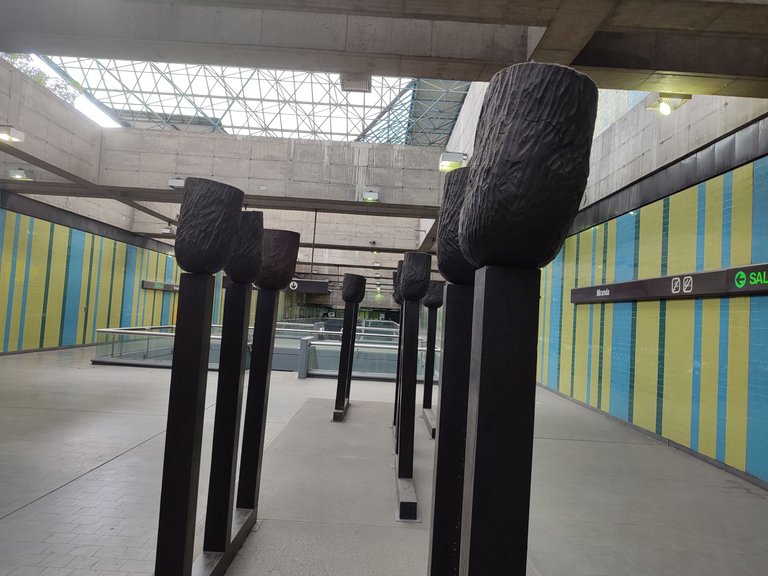 ---
---
---

---
---
---
---
---
---

---
---
---
The Caracas subway is a world full of arts, sometimes I stay observing these beautiful creations that fascinate me, I observed them and I understand the misunderstood, just like me, nobody understands me, but I perfectly understand the reason for each creation, the reason for wanting to communicate something that does not matter what others understand, is simply communicating something.
El metro de Caracas es mundo lleno de artes, a veces me quedo observando estas creaciones hermosas que me fascinan, las observó y comprendo lo incomprendido, así como yo, nadie me entiende, pero yo entiendo perfectamente el porqué de cada creación, el porqué de querer comunicar algo que no importa que los demás entiendan, simplemente es comunicar algo.
---
---
---

---
---
---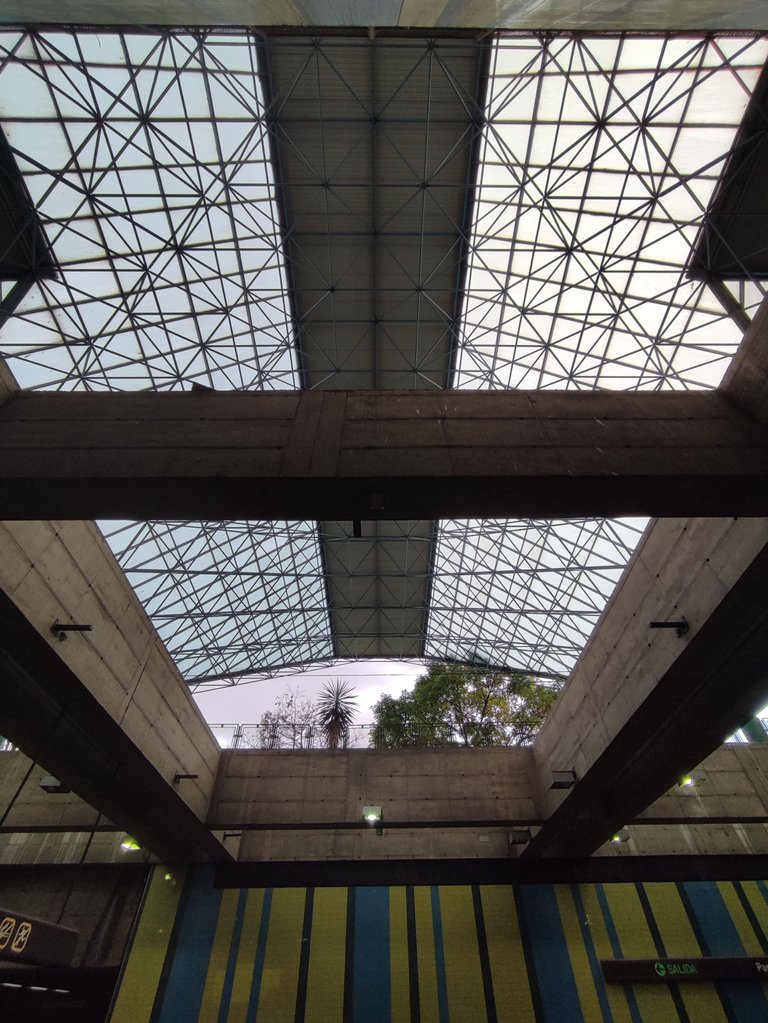 ---
---
---

---
---
---
I am very grateful for being alive, I am very grateful for knowing how to decide and doing what I really want, I accept that this is a refuge, but I also understand how much I loved and love my childhood with my parents.
Agradezco mucho por estar vivo, agradezco mucho por saber tener decisión y hacer lo que realmente quiero, acepto que esto es un refugio, pero también comprendo lo mucho que ame y amo mi infancia junto a mis padres.
---
---
---

---
---
---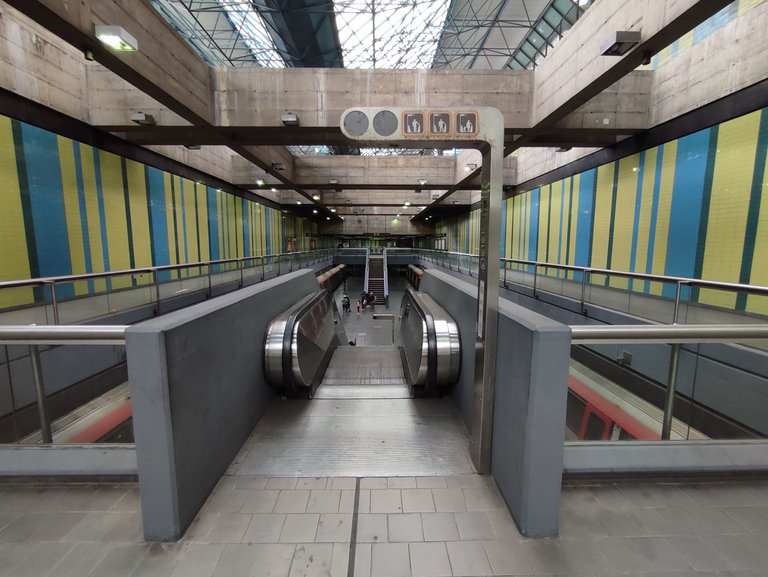 ---
---
---

---
---
---
Thank you very much for taking an interest in my life and my way of thinking, it's time to go for the trains, and well the light is also affecting me a lot, I'm not used to so much lighting, see you soon see you later.
Muchas gracias por interesarte por mi vida y mi forma de pensar, ya es hora de ir por los trenes, y bueno la luz también me está afectando mucho, no estoy acostumbrado a tanta iluminación, nos vemos pronto hasta luego.
---
---
---

---
---
---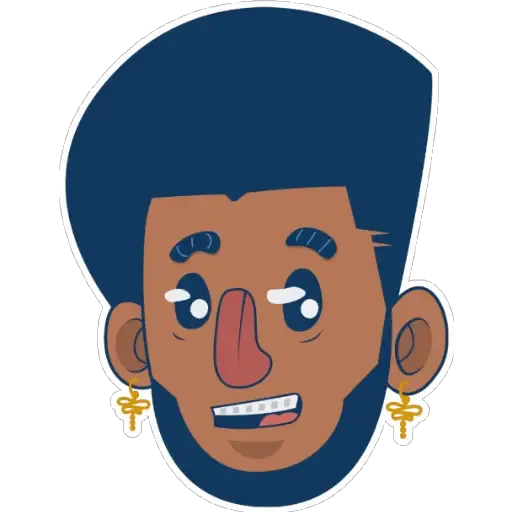 ---
---
---

---
---
---
The photographs and the writing were made by me through my Redmi note 10 pro cell phone.
Las fotografías y el escrito fueron realizados por mi persona a través de mi celular Redmi note 10 pro.
---
---
---

---
---
---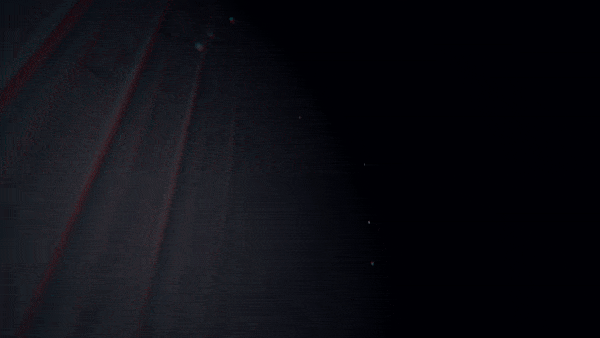 ---
---
---

---
---
---