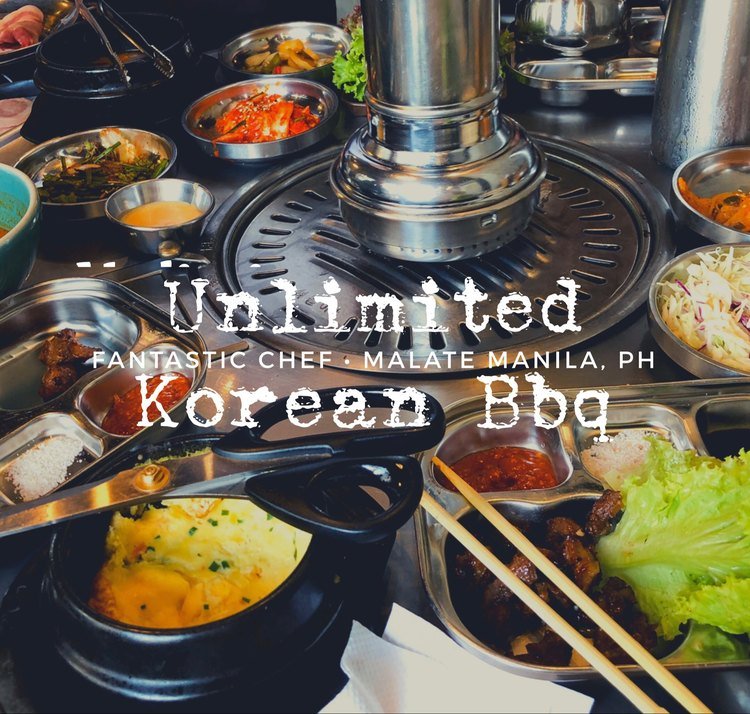 Hello Steemitverse and Foodies around the world!
A couple of week ago I shared our "Korean grill at home" that I personally prepared, this time I will take you to Fantastic Chef: Famous Unlimited Korean Bbq.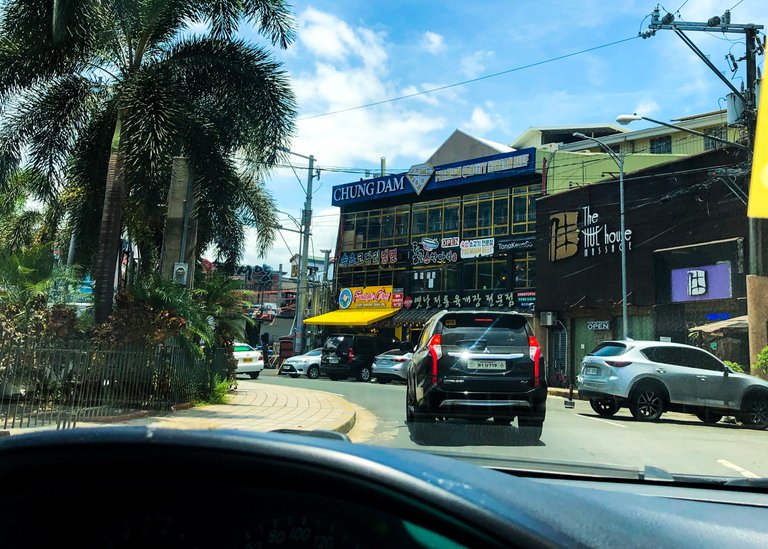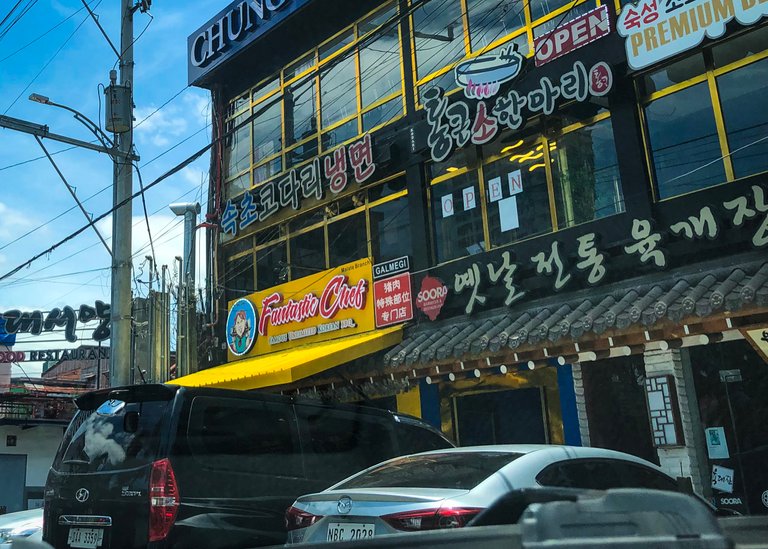 This famous Korean Bbq restaurant is located in the heart of Manila at 1F 590 Remedios Circle, Malate Manila, Philippines newly opened this summer of 2019.
The place was really easy to find, just tell to the driver (if you're taking the taxi) to bring you to Remedios Circle Malate and before you fully complete turning in the circle you absolutely found it.
I'm quite familiar with the area because it is near in the university where I studied college, so it's a piece of cake looking for it from the hotel where we came from. And there you go, the outstanding yellow roof / signage. 🤗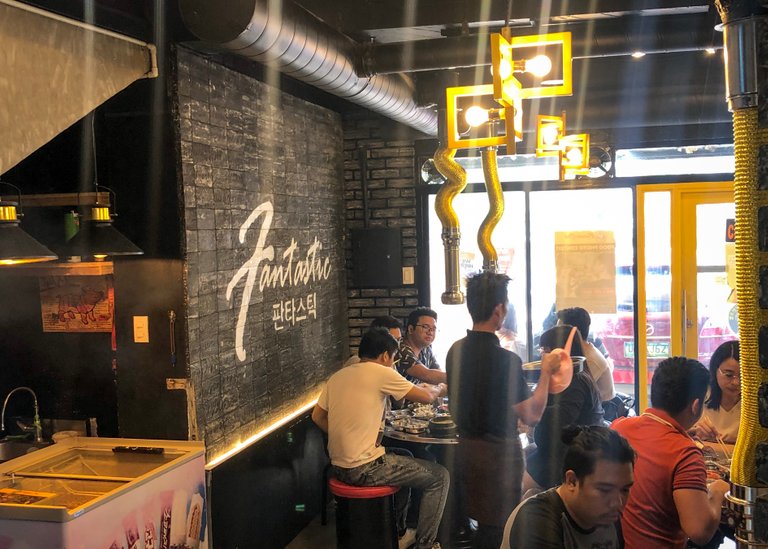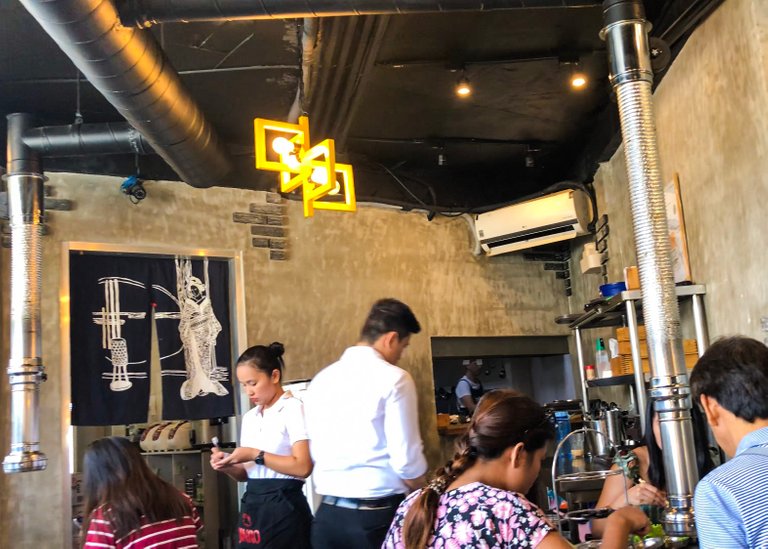 As expected, it's fully occupied. But as long as you arrived you'll be assisted by their friendly crew to be seated and attend to your needs. I noticed the aesthetic color combination of black, gray and golden yellow of the interior. It is pleasing to the eyes, neat and new.
Also, you will be welcomed by the aromatic smoke of the meat coming from the grill that will induce your hunger.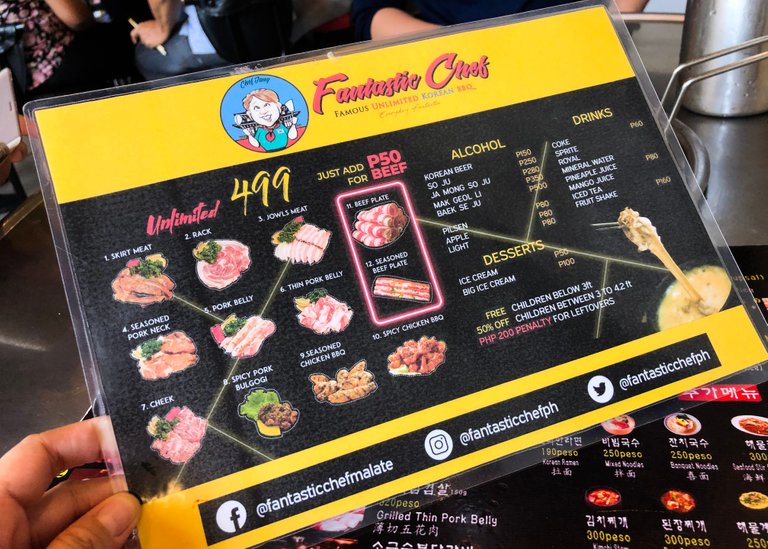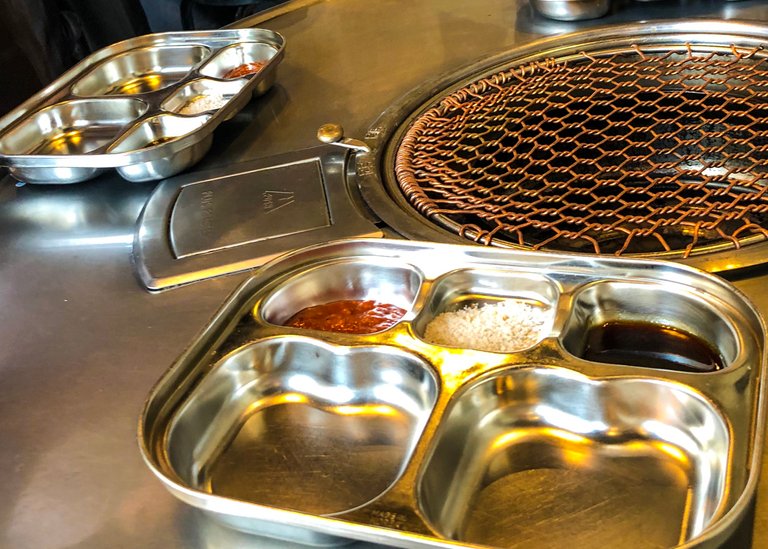 We're seated in the metallic or maybe stainless round table with the charcoal griller on the center and immediately ask for our orders. Everything on the menu looks appetizing, written in English and Korean characters. But the more eye catching... the price!
For only 499.00 Php (10.00 USD) you'll get the unlimited premium meat such as skirt meat, rack, jowls meat, seasoned pork neck, pork belly, thin pork belly, cheek, spicy pork bulgogi, seasoned chicken bbq & spicy chicken bbq, and if you add 50.00 Php (1.00 USD) you'll also have the unlimited premium beef plate & seasoned beef plate. Can you imagined how fantastic it was?
Oh! Not only that... the side dish are all unlimited also - cabbage kimchi, lettuce kimchi, fish cake, coleslaw, pickled radish, japchae, steamed egg, tofu stew, cheese & fresh lettuce.
We opt to have the unlimited pork, chicken and beef & side dish for 549.00 Php (11.00 USD) per person. And these what I got: 👇🏼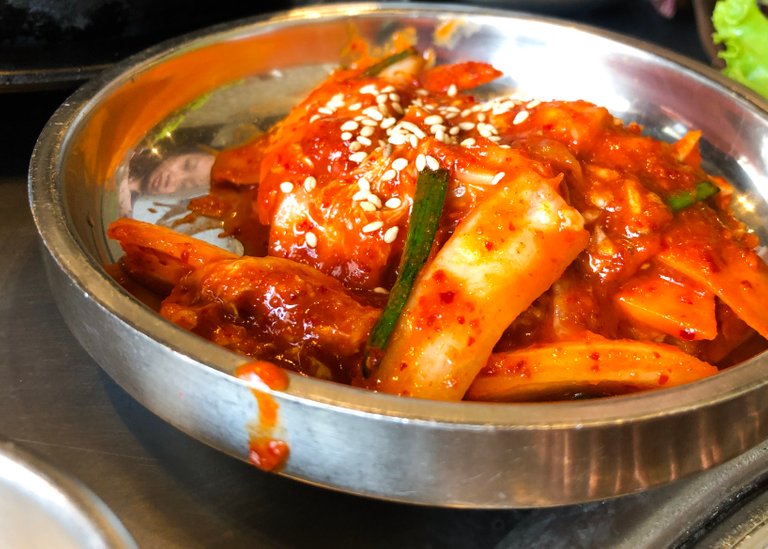 Cabbage Kimchi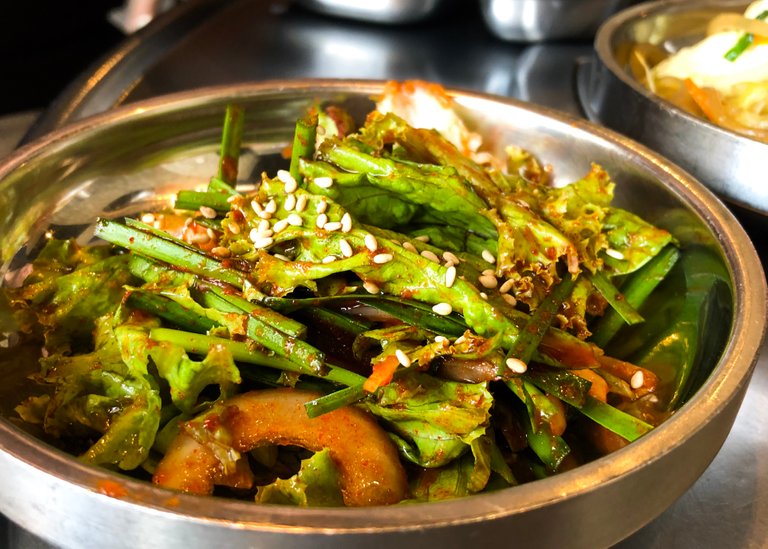 Lettuce Kimchi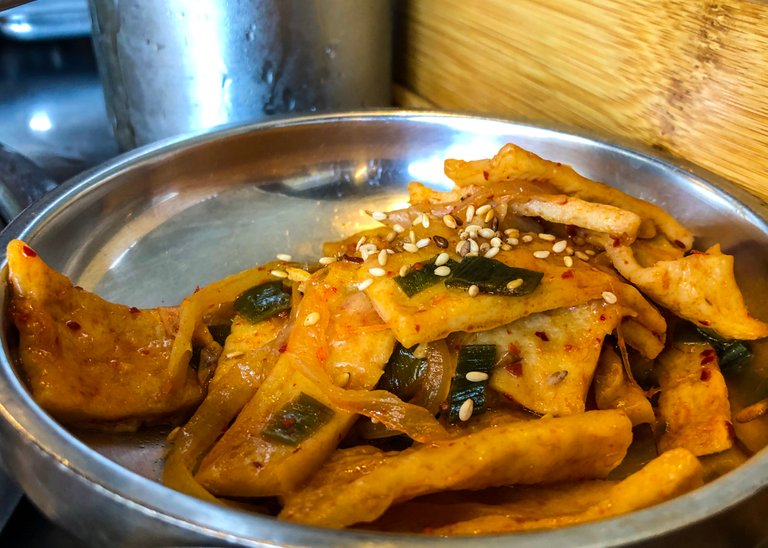 Fish Cake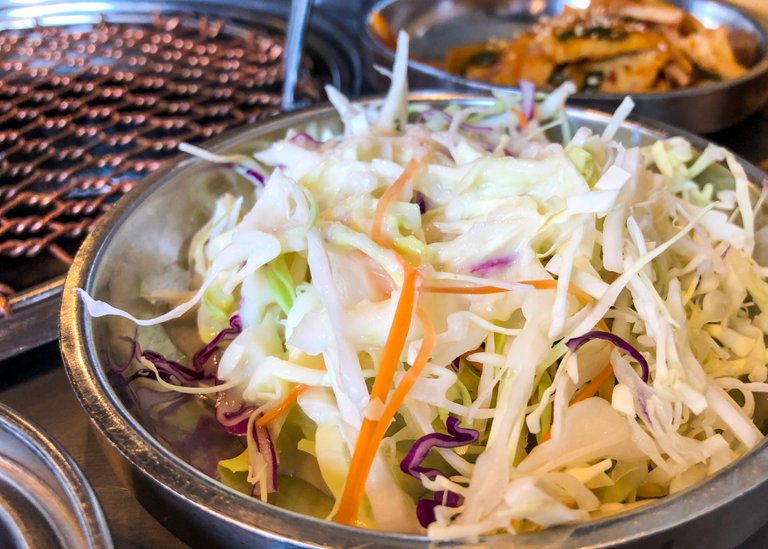 Coleslaw salad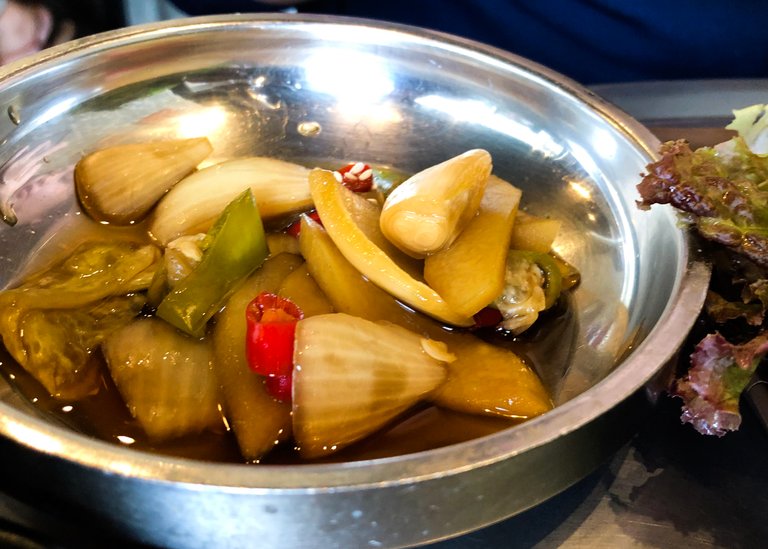 Pickled Radish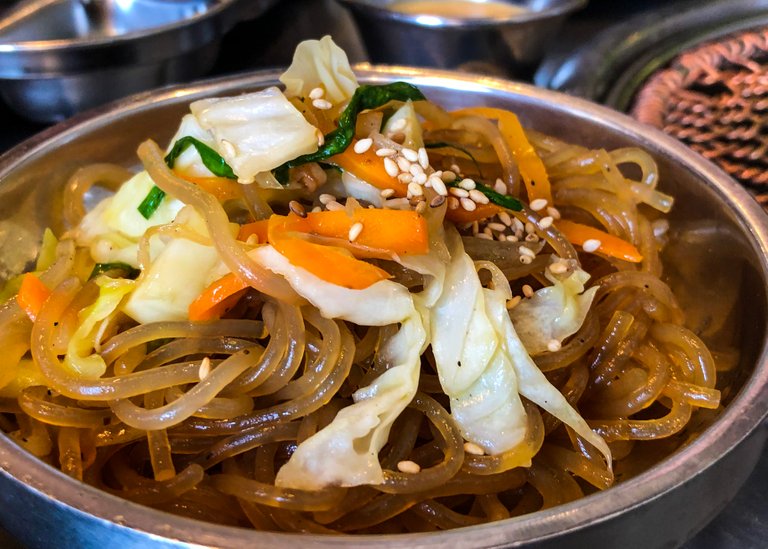 Japchae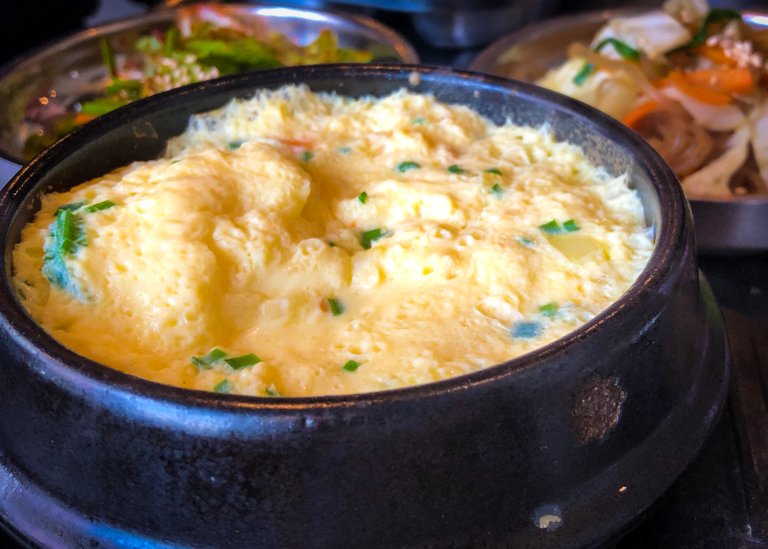 Steamed Egg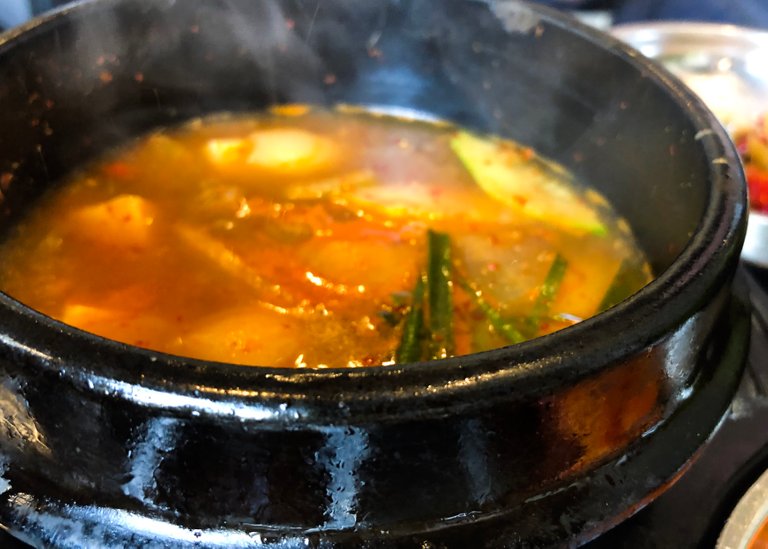 Tofu Stew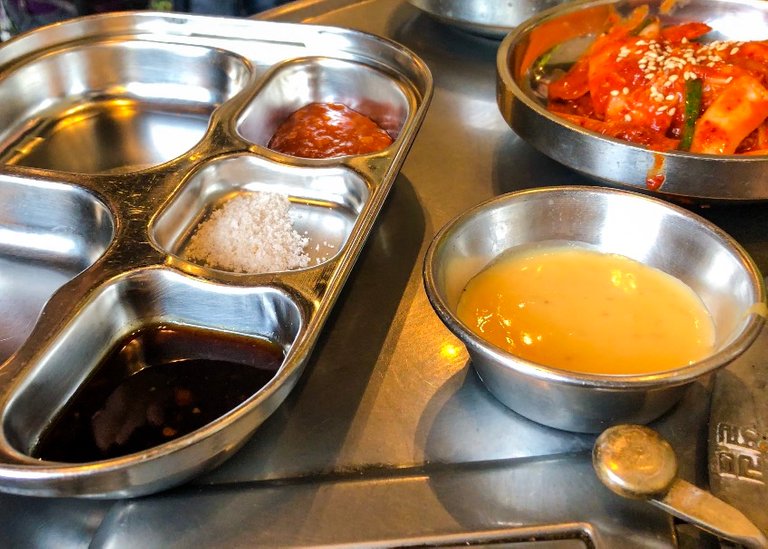 Soy sauce, Spices & Cheese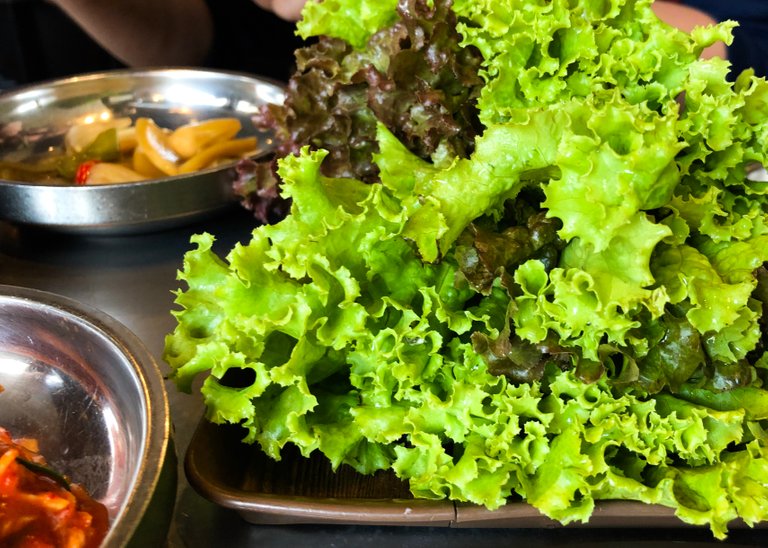 Fresh Lettuce
Yeah! We are just talking about the side dish. 😉
Here's the real deal. 👇🏼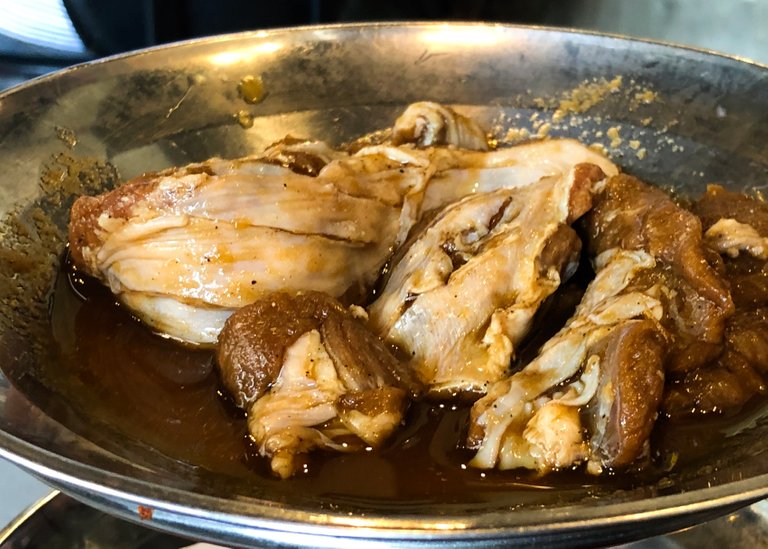 Skirt Meat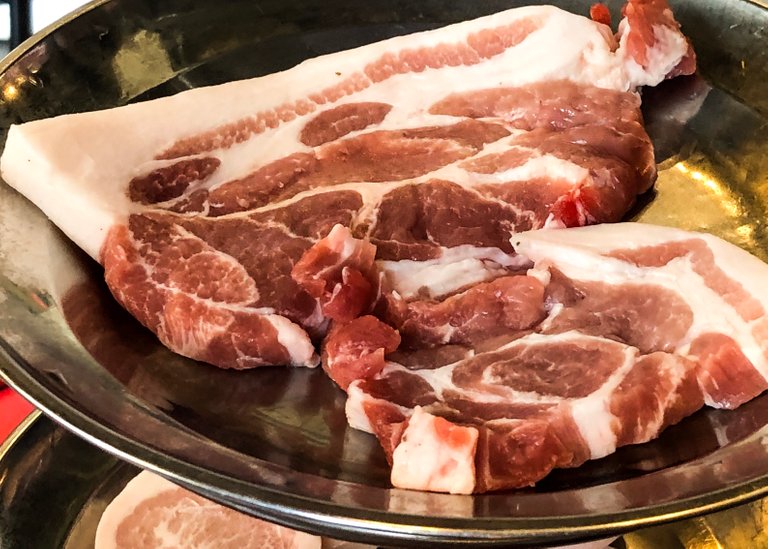 Rack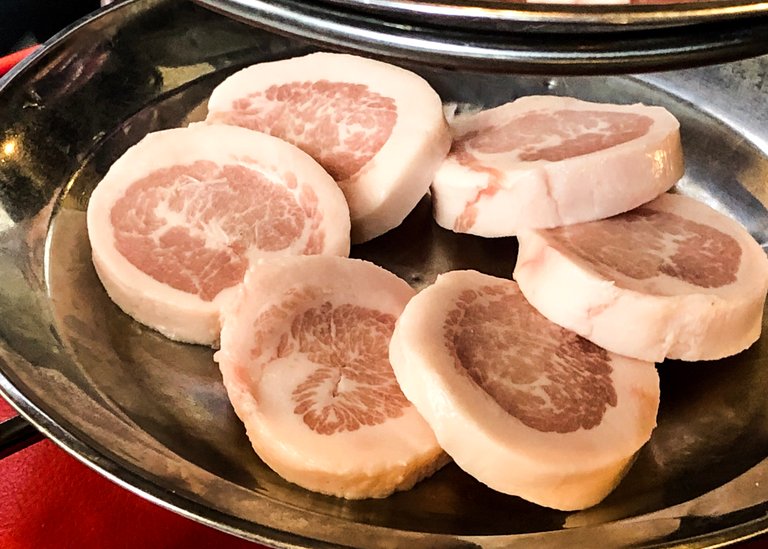 Jowls Meat
The first set of meat. 😋
This type of meat are thick slices specially the skirt meat but very tender and succulent.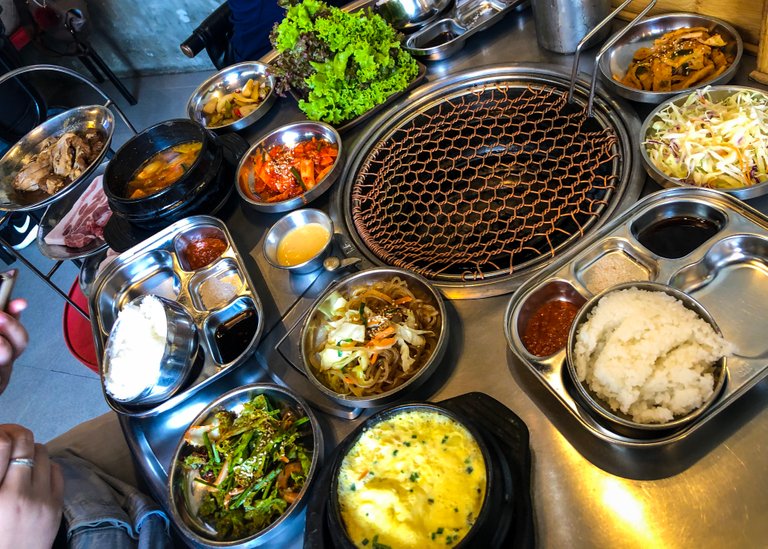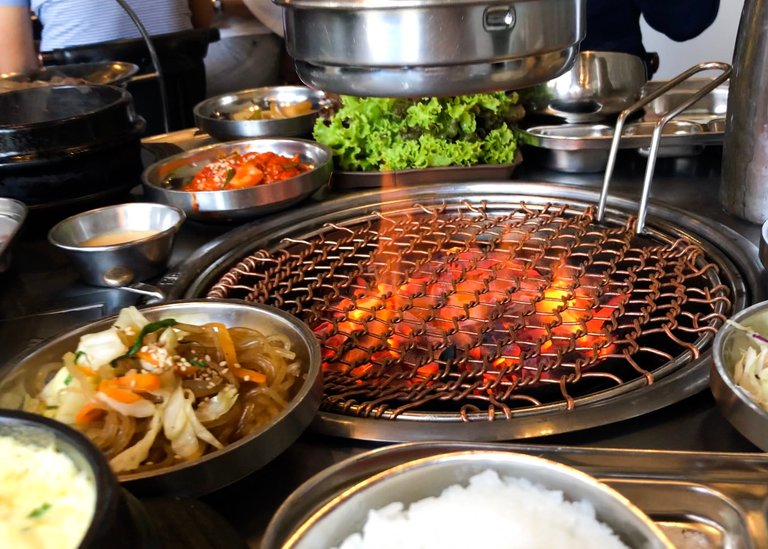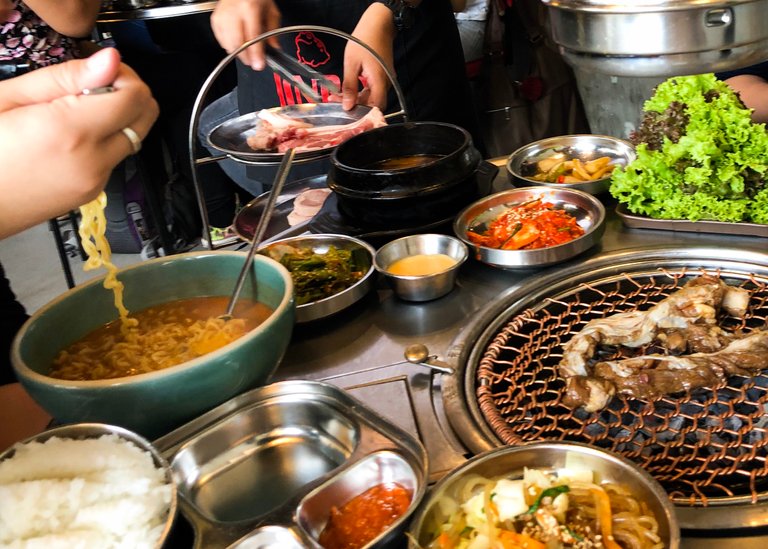 We use the wire type for grilling. The crew are very accommodating and even cook the meat for us.
For the second set: 👇🏼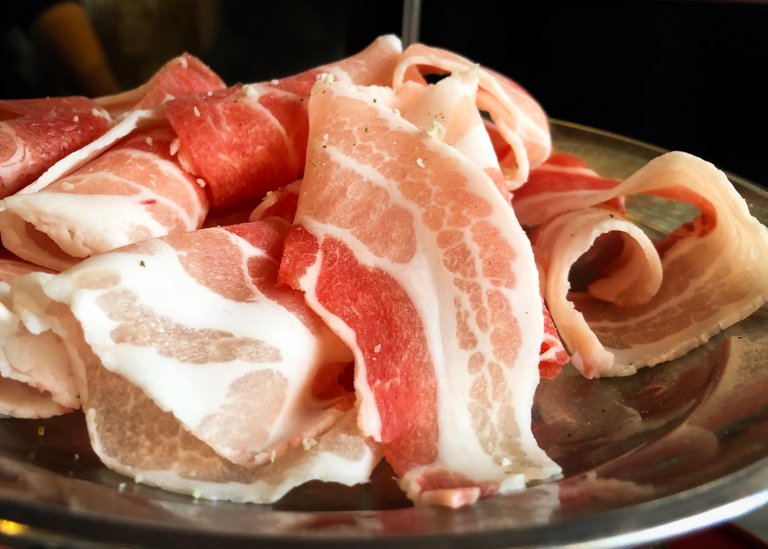 Thin Pork Belly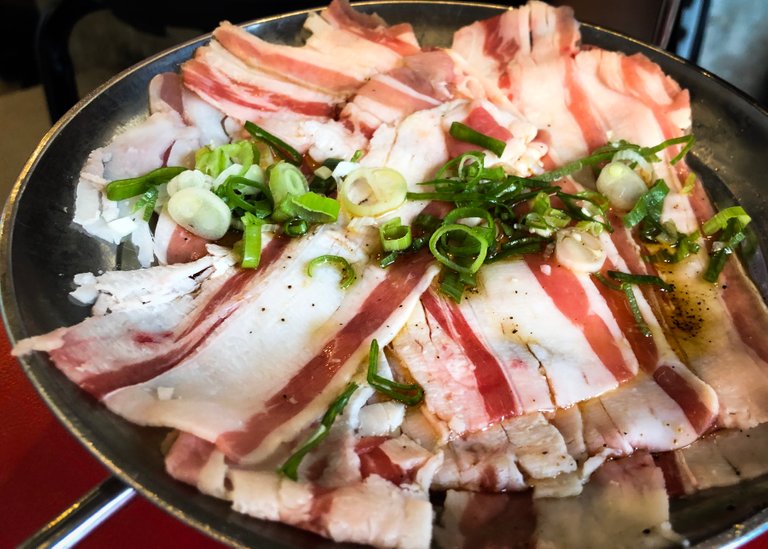 Seasoned Beef Plate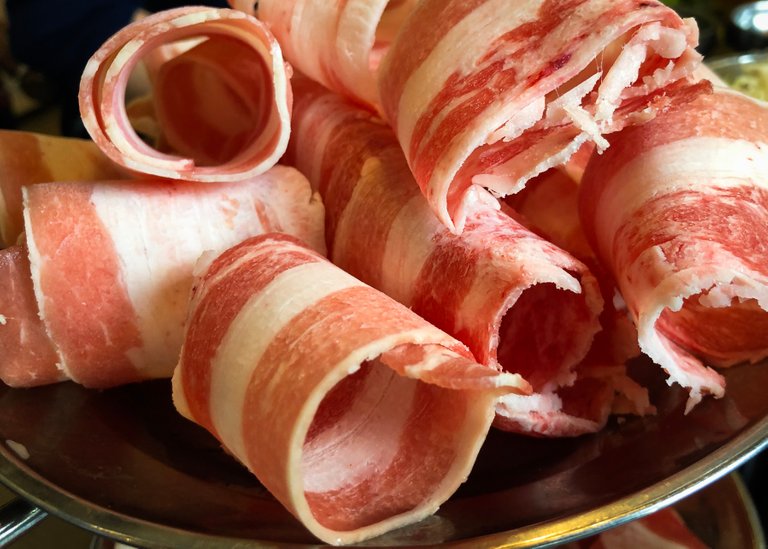 Beef Plate
These are thinly sliced type of meat.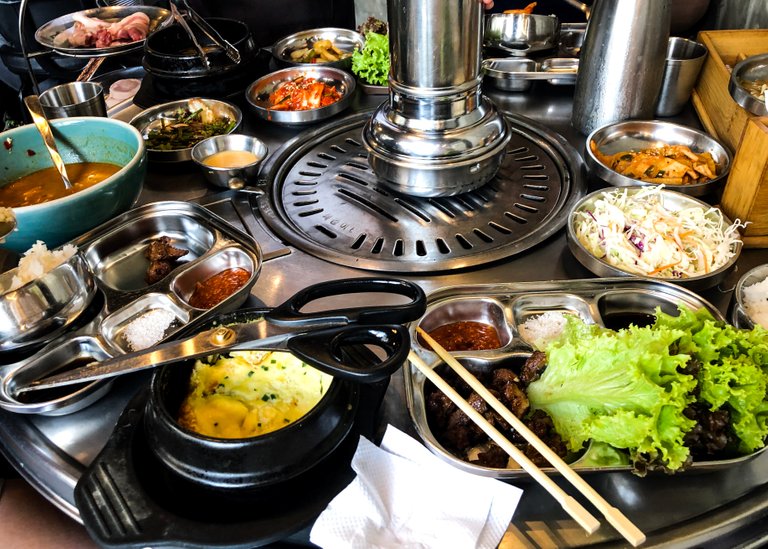 We used another type of plate on top of the griller, I have no idea what exactly the name of this thingy. 😅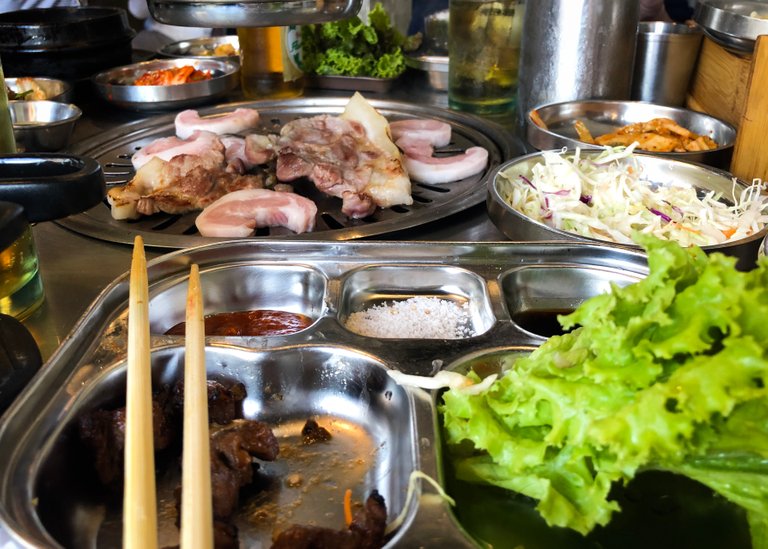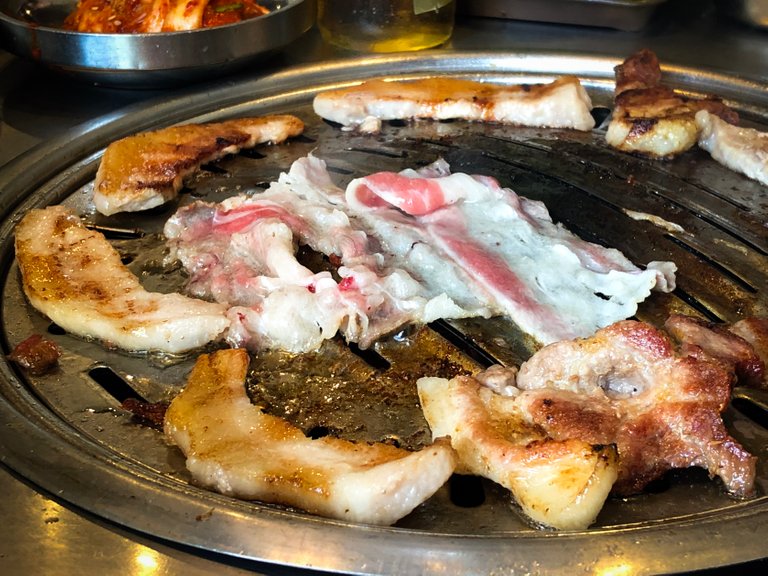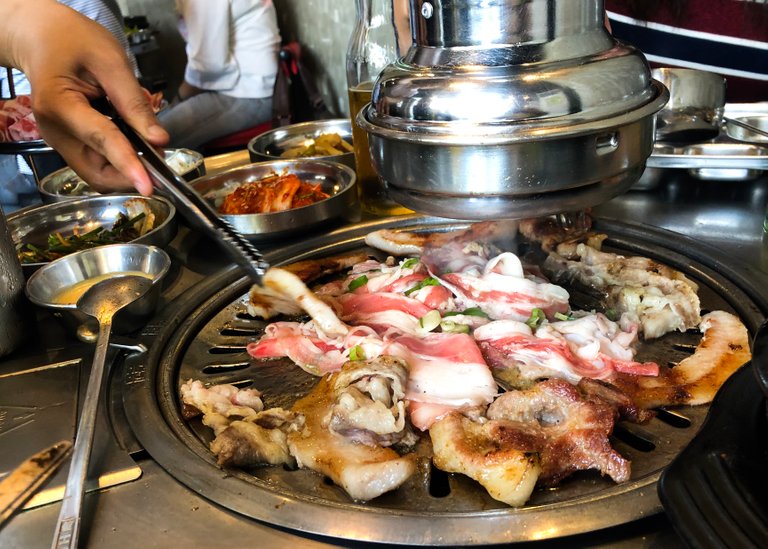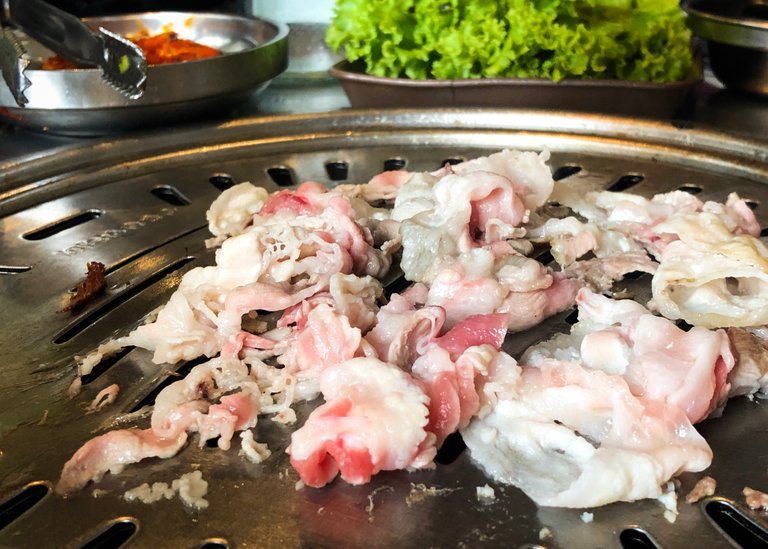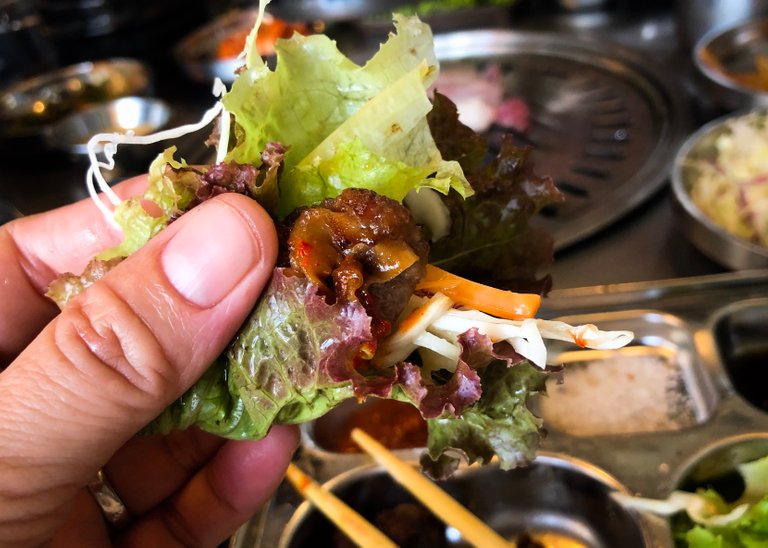 Ugh! Look at these gastronomic meat... Isn't it fantastic? So... any idea why this Korean restaurant called "Fantastic Chef"? 😉
I can't explain correctly how fantastic my experience was but it's a 5 star rate for me. It is scrumptious, authentic, gastronomic Korean Bbq ever!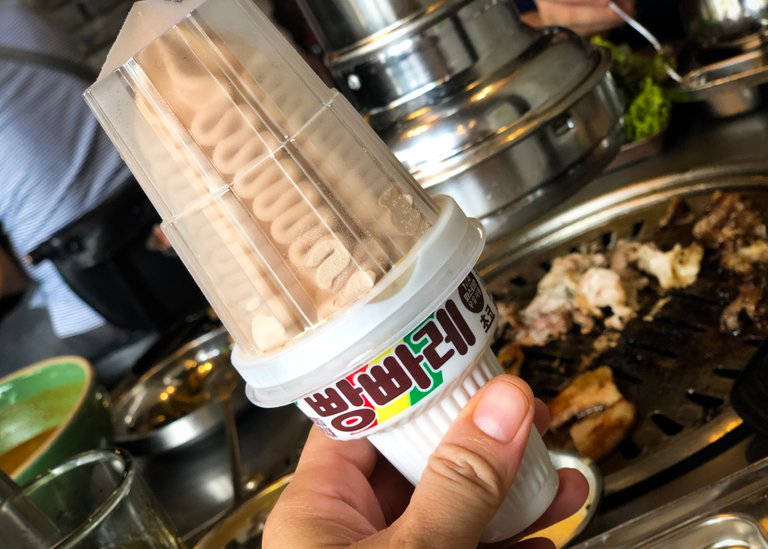 And to have an absolute Korean food experience, I got this sundae for my dessert for 50.00 Php (1.00
USD). Yum! 😋😋
Thank you and have a fantastic day.
xoxo,
@travelsbyblue
---
📸 I OWN ALL PHOTO/S AND CONTENT POSTED ABOVE 📝
---
Restaurant Information

Fantastic Chef



Remedios Circle, Malate, Maynila, 1004 Kalakhang Maynila, Philippines
---
Fantastic Chef: Famous Unlimited Korean Bbq • Malate, Manila PH
This post participated in the Tasteem contest BBQ & Burgers