 Hey Aussies et al. Well, #newsteem is here and the general consensus is that it's good. I haven't blogged since the forks so I'll see how this post goes. Will I get more engagement than usual? Dunno. Will one of those pissy, redfish accounts that hates everyone downvote me? Probably. What exciting times we live in!
So, what's been happening in Team Australia? If your answer is "not much" you'd be right. @ausbitbank and I have added a few people to @teamaustralia and @centerlink over the past couple of months but the new peeps are few and far between. And most of them aren't even that new. Anyway, now seems like a good time to introduce them all since your feed is probably looking a bit empty. Some of them are active still! But, since we weren't doing it the old way, I was bit shit in collecting the usual information like fun facts. If new users pick up then we will probably start being more official again.
Meet-ups
The meet-ups in Australia's steemit capital, Adelaide, are still going strong by all accounts. Same time and place: the last Thursday of the month at the Jade, from 6pm. I'm pretty sure everyone in South Australia (all 1.7m of them) knows this, but if you just moved there and need more information then message @mattclarke.
After the roaring success of last year's Team Australia Christmas party in the Blue Mountains, there was talk of one in Adelaide this year. However, Christmas is cancelled due to a lack of interest. I think the #mallsballers are doing a BBQ or something if you're keen. Again, speak to @mattclarke.
Witnesses
With the retirement of some prominent witnesses lately, it seems timely to remind everyone to check their witness votes. I had five dead ones in my list so it was good to update them with alive ones.
The other day @quochuy wrote a great post about who's active and who isn't so go read that. He's also planning on regularly updating this. We also have a new Aussie witness @untersatz (run by @contrabourdon), so you might want to give him a vote if you have a free spot. To give him a plug, @contrabourdon wrote this nifty bit of code you can put in any steemit comment (or post). It will tell you if you are voting for any dead witnesses. Go on, try it below. Make me look popular with all the engagement!
!witness-vote-check @username
If you're feeling patriotic, the current active Aussie witnesses include @ausbitbank, @bobdos, @crowdwitness (run by @svemirac), @jackmiller, @quochuy, @thekitchenfairy and @untersatz (run by @contrabourdon).
The usual community notices
Check out the Minnow Support Project (MSP). Come say hi in the #teamaustralia chat room in PAL Discord server.
Check out @anzub, the Australian and New Zealand upvote bot in the Australia-New Zealand Discord server. As an active Team Australia chat member you will be eligible to use the @anzub community upvote bot on your posts.
Both versions of the Team Australia footer are available for approved members. Please refer to @quochuy's post or @bearone's post for details on how to get them.
 


The members section
Name: @moz333
Location: Adelaide Hills, SA
Interests: Cooking, working with kids
Intro post: Here. Name: @johnb75
Location: Adelaide Hills, SA
Interests: Farm work, country living
Intro post: Here. Name: @cam.mcfarlane
Location: Shellharbour, NSW
Interests: Ocean photography
Intro post: None. Name: @fatmanskinny
Location: Melbourne, Vic
Interests: Weightloss journey
Intro post: Here. Name: @leysa
Location: Albury, NSW
Interests: Art, design, drama
Intro post: Here.

Name: @contrabourdon
Location: Albury, NSW
Interests: Organist, witness stuff
Intro post: Here.

Congratulations everyone, you're now part of Team Australia.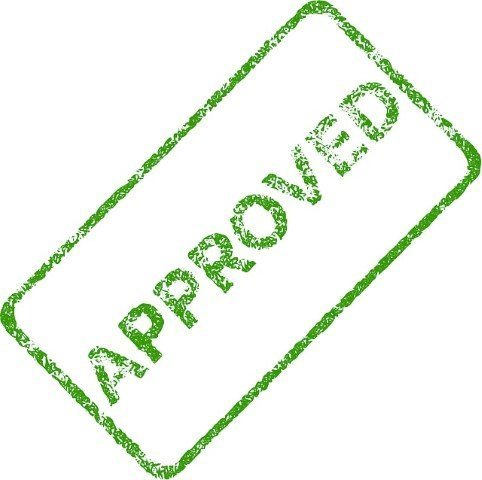 The rules for joining Team Australia
If you're not yet a member and want to be, this is what you need to do:
Vote here for our resident steemit witness and our Minister for Welfare @ausbitbank.
Send me your introduction post so I can find out a bit about you. If you're new to steemit you'll have to write one so use the introduceyourself and teamaustralia tags to help boost your following. Use this guide if you don't know what to write.
If it's not mentioned in your introductory post, tell me which city and country you're in, cos let's face it, a lot of us live in Australia's fourth largest city—London. You need to have a connection to Australia to join.
Tell me a fun fact about yourself. This can be anything. For example, maybe you have eight kids and three dogs, or you rode your bike across America, or you won the blue ribbon for javelin throwing at sports day back in high school, or Toadie came into the pub you work at one day and you served him a beer, or, maybe you can fit 55 maltesers in your mouth like Ed Sheeran can. It doesn't matter what it is, I want a fun fact about you! The more fun, the better.
Regularly check the #teamaustralia and #australia tags and upvote/follow the content you like. You can show your support by following the centerlink curation trail in steemauto.
Comment below or DM me in PAL-Discord that you want to join.
Once I receive this information I will try my best to write a good introductory paragraph about you for the official Team Australia membership updates. So the better your information is, the better I can make you sound. Where relevant, please use the #teamaustralia and #australia tags to promote your work.
 
 




 
Feature photo Walkerssk from Pixabay
Gif by @justcallmemyth
Team Australia footer by @bearone
Page divider by @kristyglas