We are now on our 25th day of semi-lockdown here in Malaysia and yesterday, our Prime Minister announced the extension of lockdown to another two weeks. It is frustrating to hear but it is a must. The fight to win the battle we cannot see and all we need to do is stay at home, listen to the authority, practice good hygiene and do social distance can help to break the COVID19 chain. It does not sound too bad and remember, the frontliners are risking their lives for us.
Ever since the beginning of this semi-lockdown, I looked from the positive side of it. This was the best time for me to discover back the world of Steem which I left months ago due to time constraint between work, business, study and family. Fortunately, it was the most perfect timing going back to Steem as I discovered news of Steemit was bought over. Personally for me, it was just pure business deal and I am not gonna make further comments of the aftermath. What's done is done.
I say Hello Hive!
Aftermath, I slowly started making content through Hive. It was really confusing on which platform to use as I discovered, there are platforms which are not supporting Hive or perhaps I was wrong and there you go, I learned to trade from here. (I'm so proud of myself)
I learned how to trade
Another positive view since the beginning of this semi-lockdown, I how learned to trade. Hooray I guess! It was a well worth of time spent!
Initially, my goal was to transfer Steem to Hive. Looking at the price, I think it was a reasonable move since I will make gain. Of course, after so long, I tried doing via blocktrades which only then I discovered, blocktrades are not accepting Steem.
Hence, after doing some little research and thanks to loyal friends on Steem/Hive, I discovered one of the options to do the transfers is through Ionomy. At first, I thought it was going to be a smooth sailing process but it wasn't. It was sure confusing at first but I managed to finish the process.
Here I share you, how I did it
This is the platform/exchanges I used, Ionomy. Now, I found it easy to use and less complicated. (Link I put at the end of this content)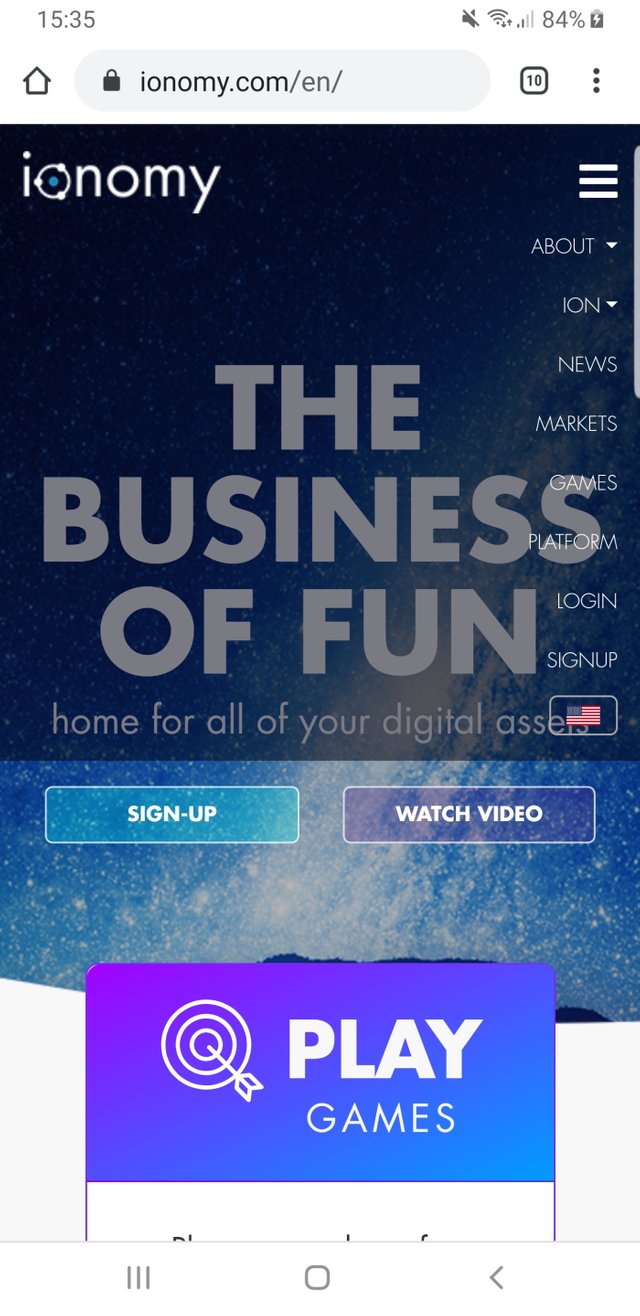 I learned, Ionomy is easy because it does not require KYC (Know Your Customer) validation. Hence, making it less hassle and fast!
Like any other exchanges, you will first need to create account, like so.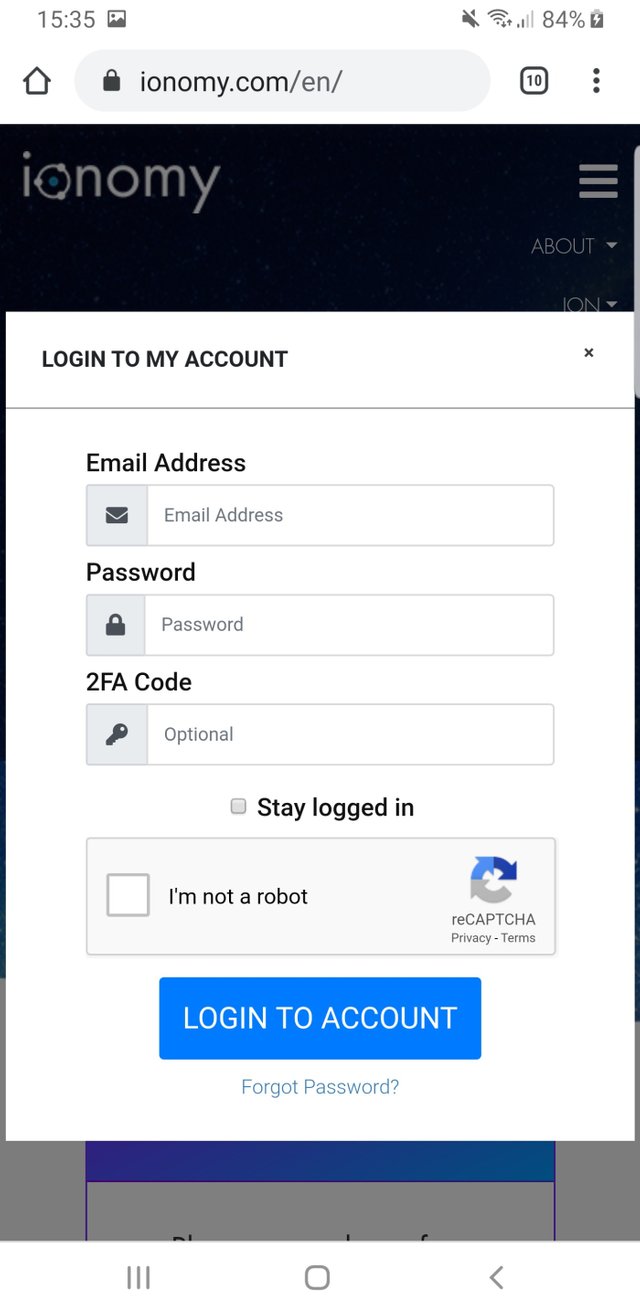 Next, I do highly recommend you to use 2FA. It won't hurt to get extra security. FYI, I used Google Aunthenticator for 2FA, like so.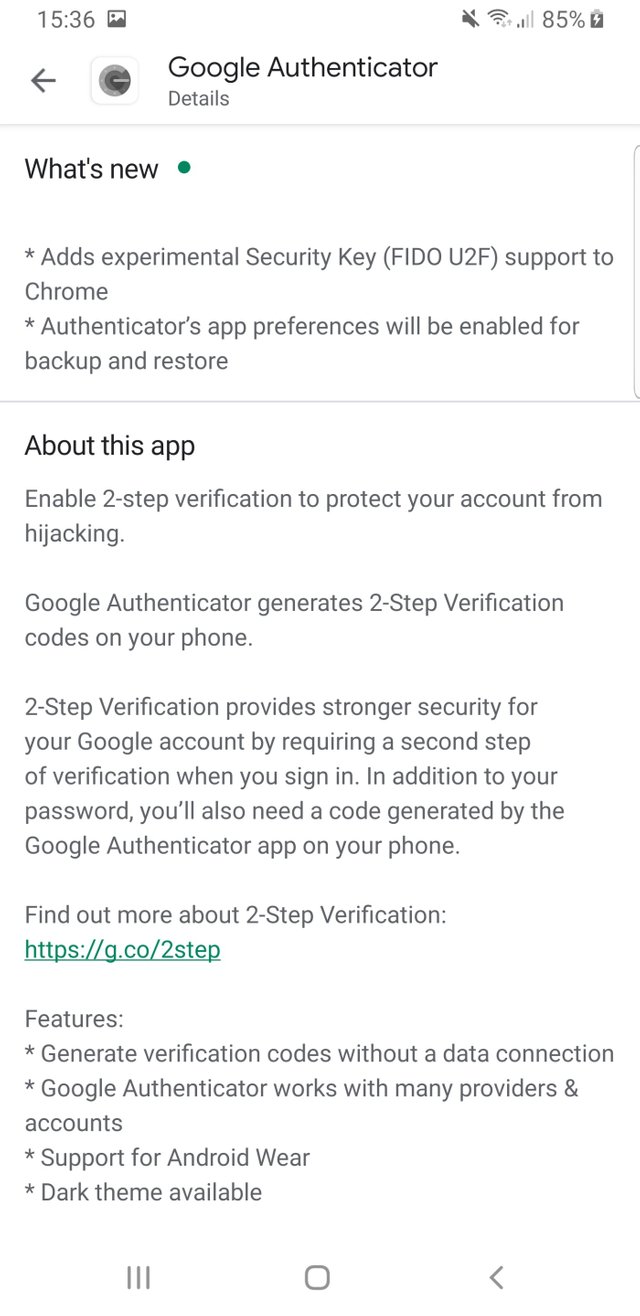 Here is your first screen you will see.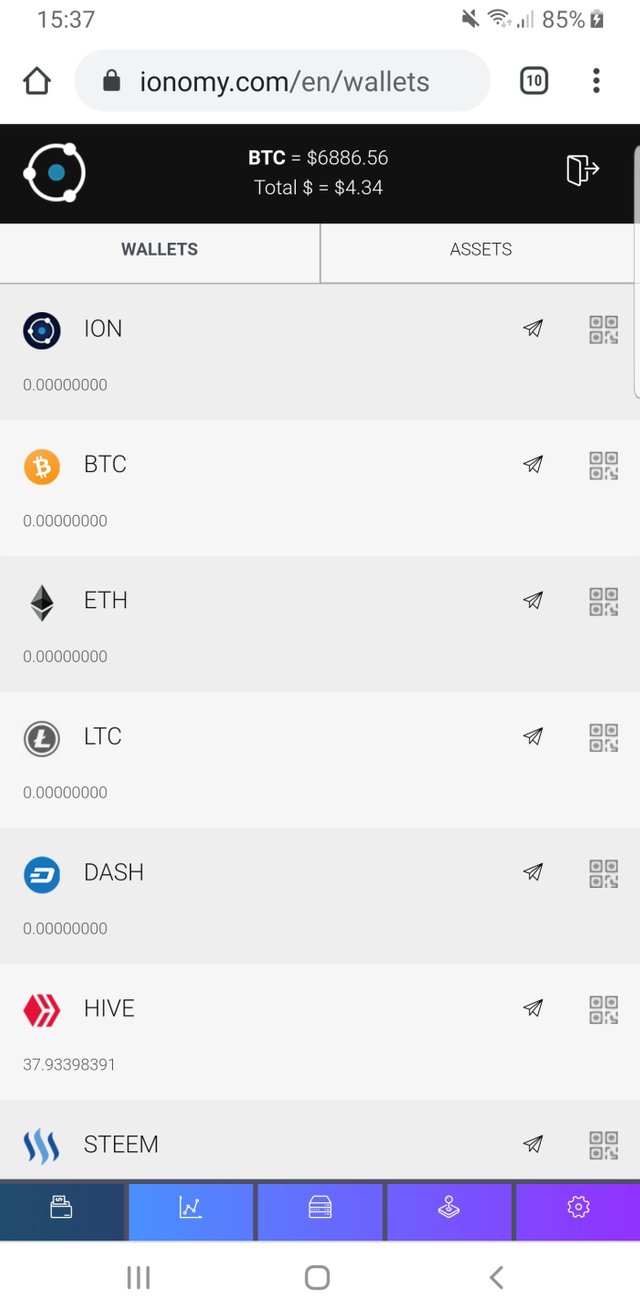 To transfer your Steem to Ionomy, simply click the QR code and transfer to Ionomy in Steemit Wallet. Make sure to select the proper token and insert the required memo, like so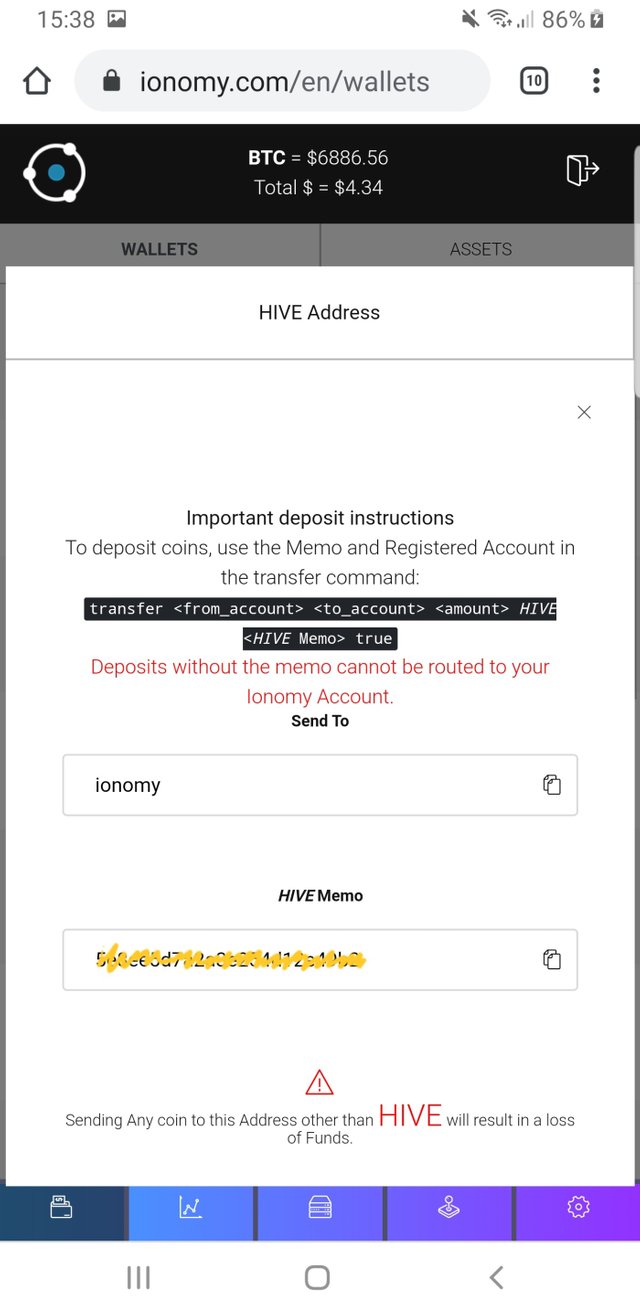 Make sure to try with a small number of Steem first if you are a careful like me.
Short after, you will be notified by Ionomy that the Steem has been transferred. Now, you can exchange/sell/trade your Steem to BTC on their Market, like so.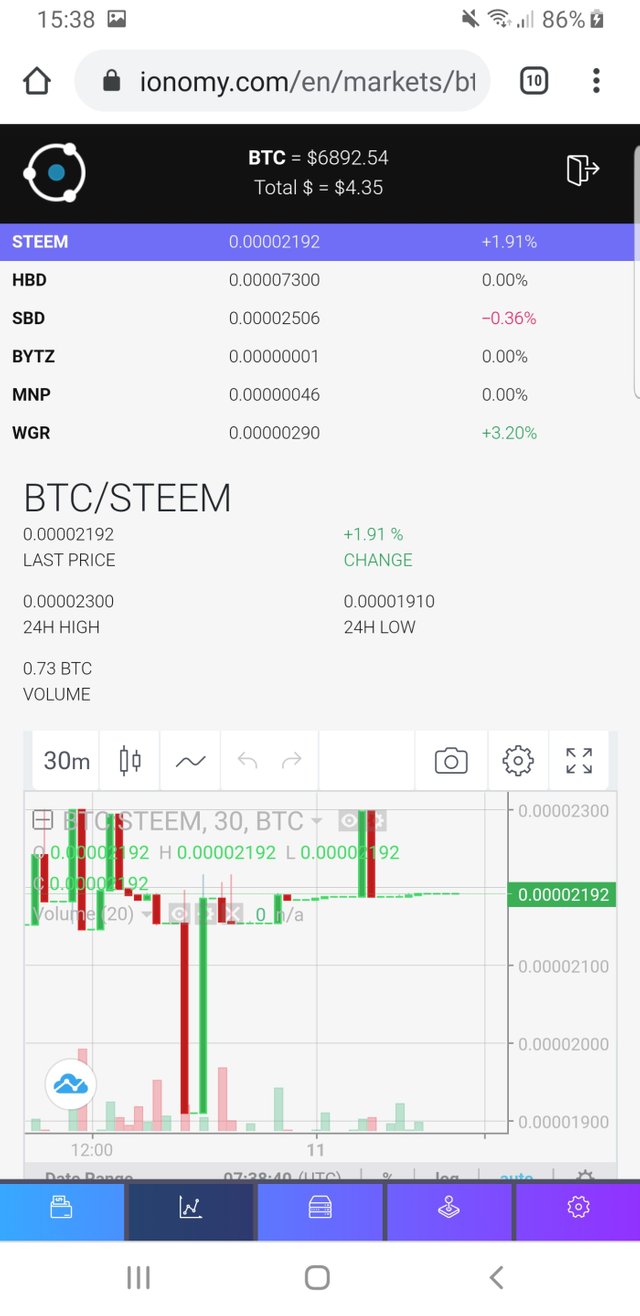 This is the part I got really confused but it turned out to be quite easy after you do couple of times.
All process is quite fast. I did mine in matter of less than five minutes. You will see the transactions in the statement.
Bdw, just make sure you check out the fees incase you want to make big trade. It does not hurt to read a little, I guess.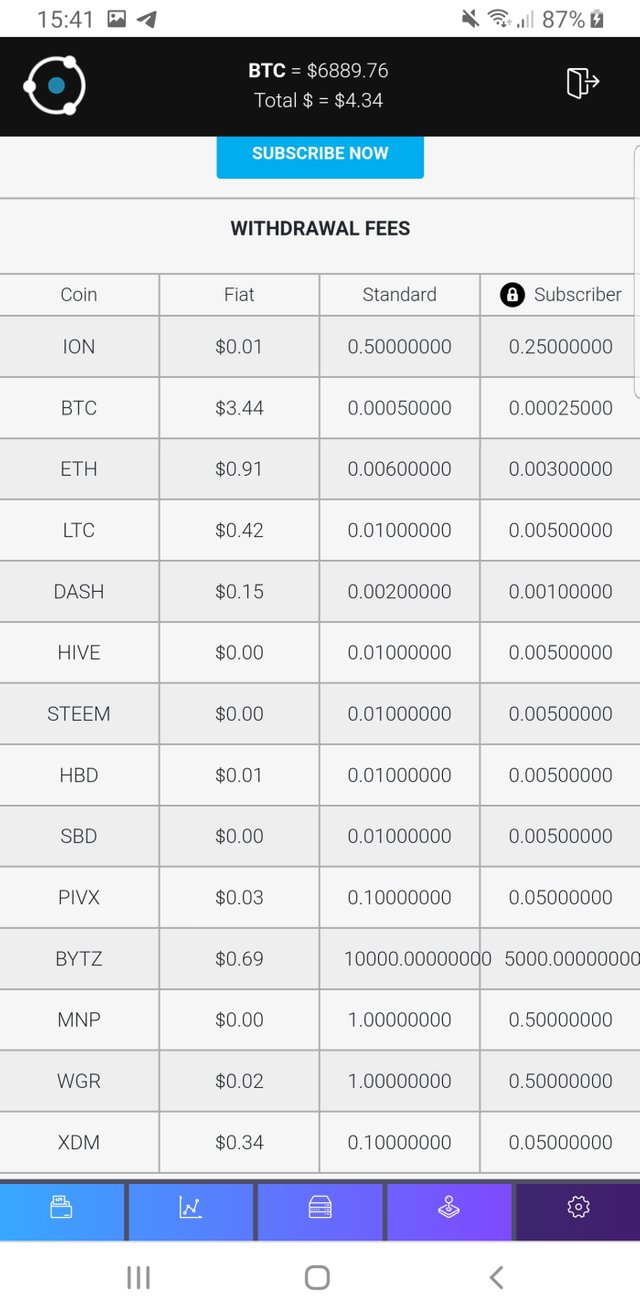 The same process apply when you want to buy Hive.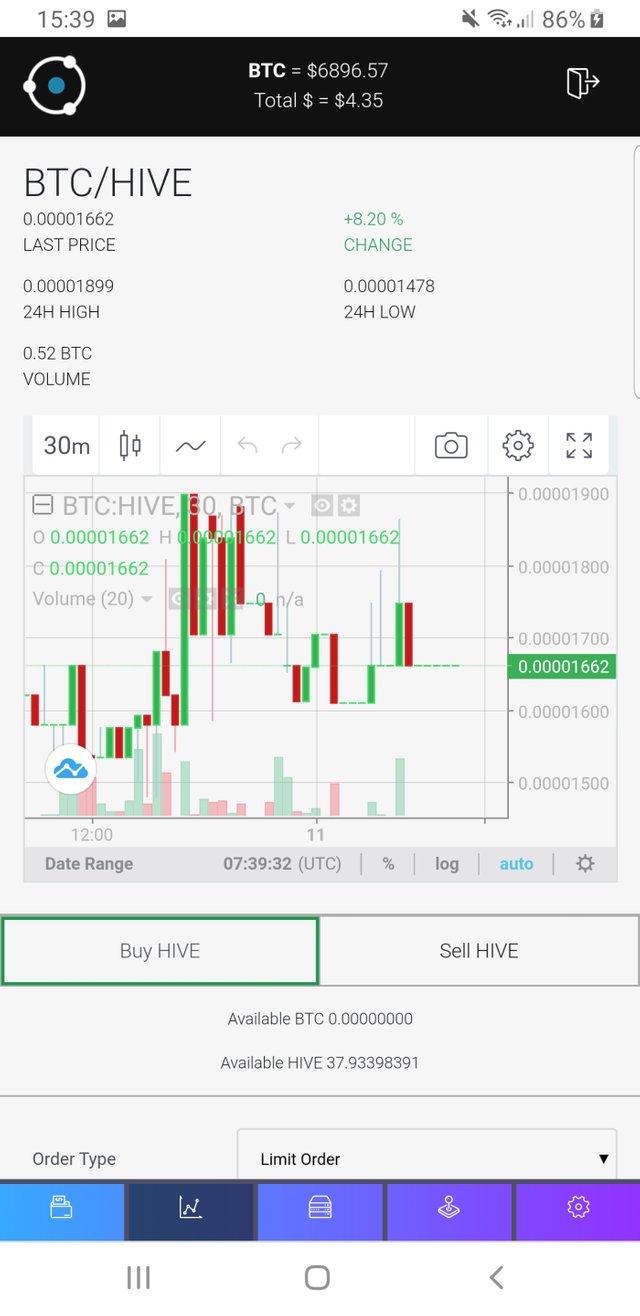 Lastly, to transfer those Hive to your account, simply click the Send button and you will see the option below. Follow as required and you are good to go.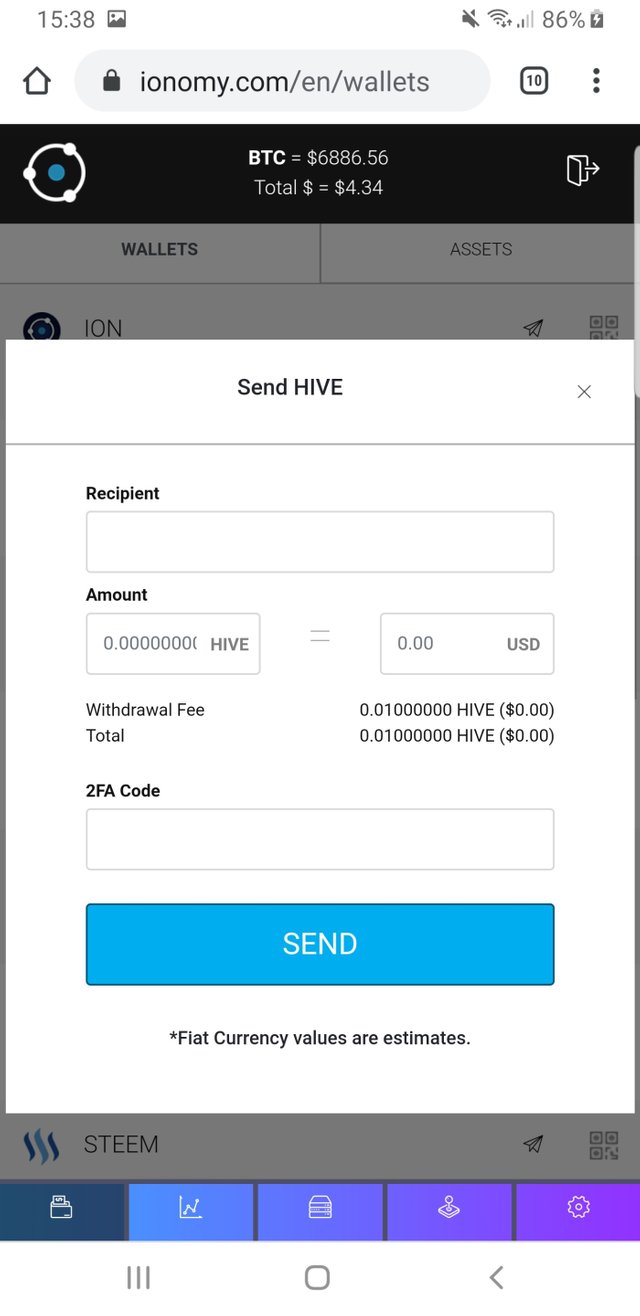 Again, everything happened lightning fast and I got my Hive in a matter of less than a minute. Email will be sent to verify the transfer.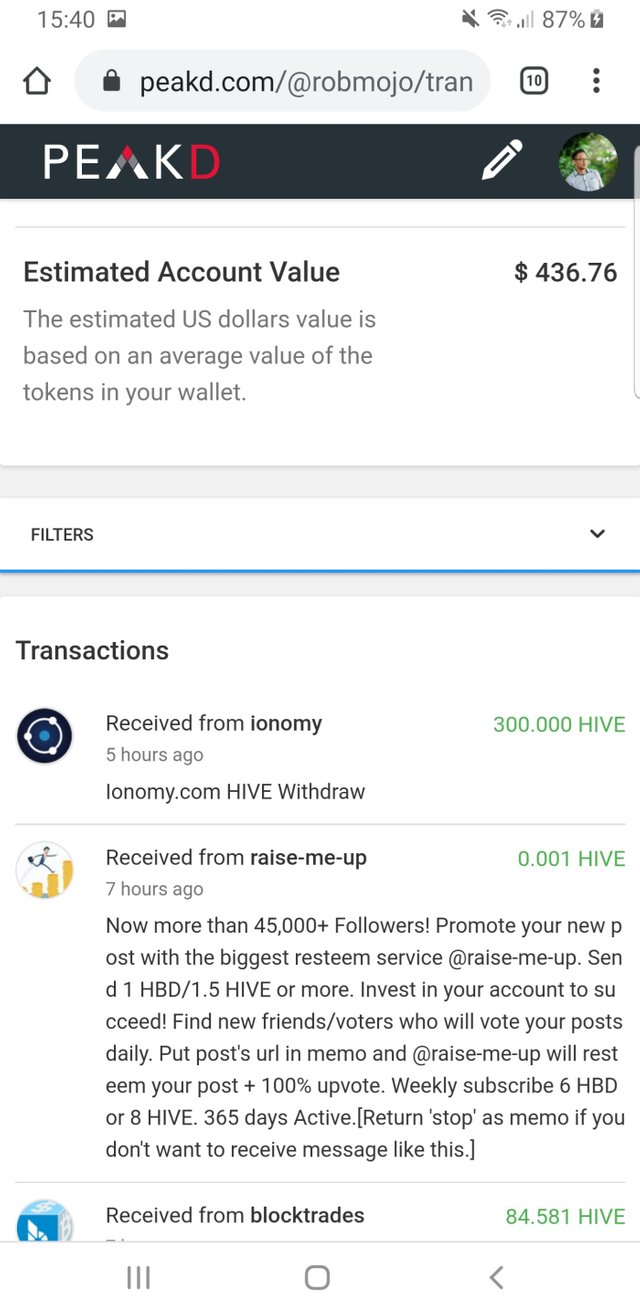 To conclude, I got my Ionomy airdrop. Not much but it is something I look forward to going back to begin making content here on Hive or Steem?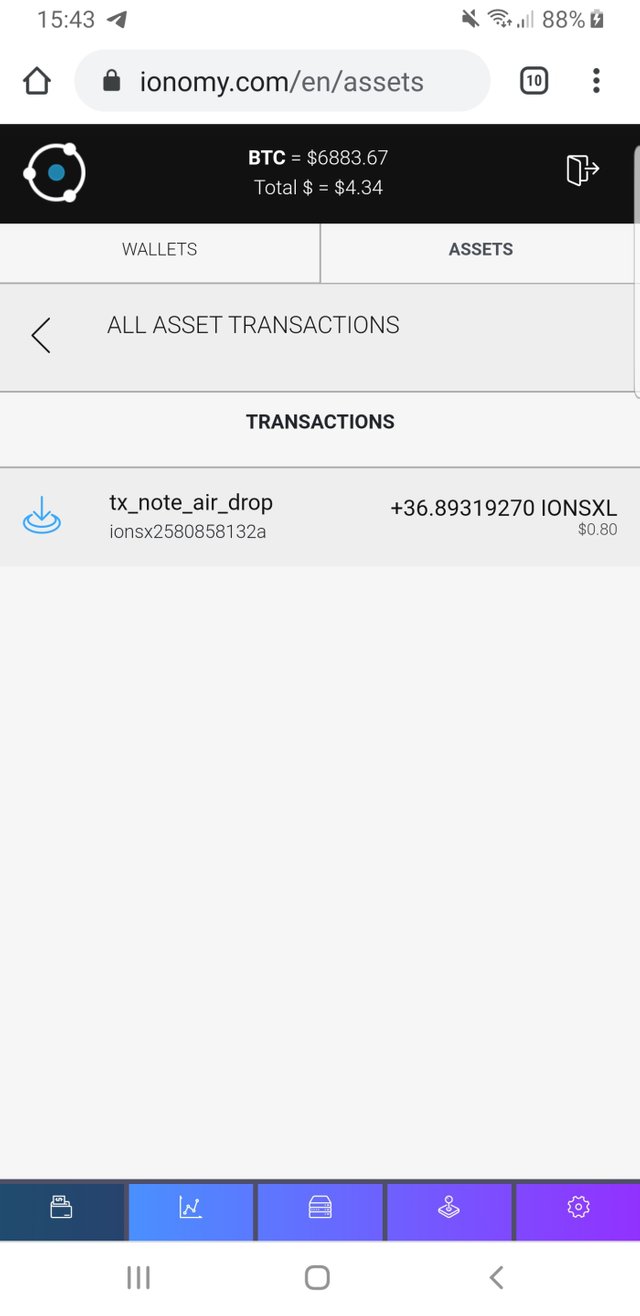 Here is the link to Ionomy incase you want to explore:
Ionomy