Today's post is going to be a bit of a ramble about COVID jabs, the B.1.1.529 variant and Hive on the moon
---
COVID booster jab
Today I went to have my COVID booster jab. UK was the first country in the world to roll out the COVID vaccination program in December 2020, and to date 68% of the UK population are fully jabbed.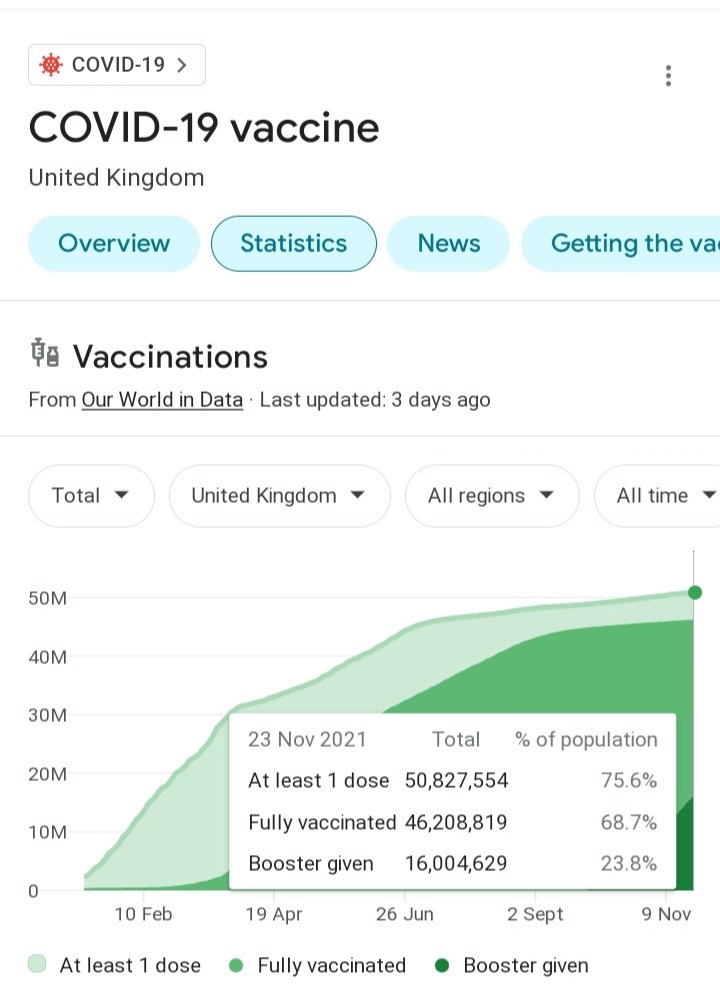 I had my first jab in March and my second one in May. In UK we get a booster five months after our second jab. I've been waiting to hear from the NHS (National Health Service) for a while about my booster. Then I decided to check the online system and realised I could make an appointment immediately. The booster program isn't run as efficient as the original vaccination program, in that there are less vaccination centers available. The nearest one was about 20km away. I hadn't been to that town before so decided to make a day out of it.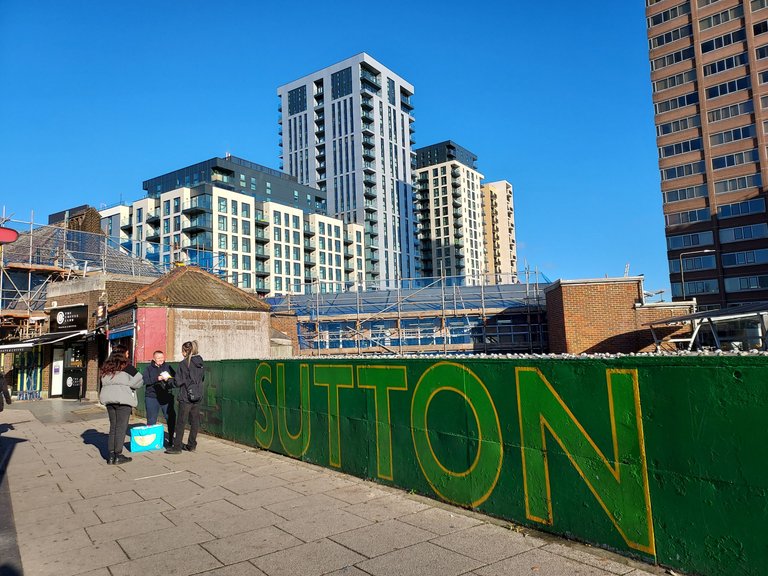 The vaccination center was inside the main shopping centre in town. That itself was run very efficient. Ten minutes later I was jabbed and told to sit around for 15 minutes before I leave.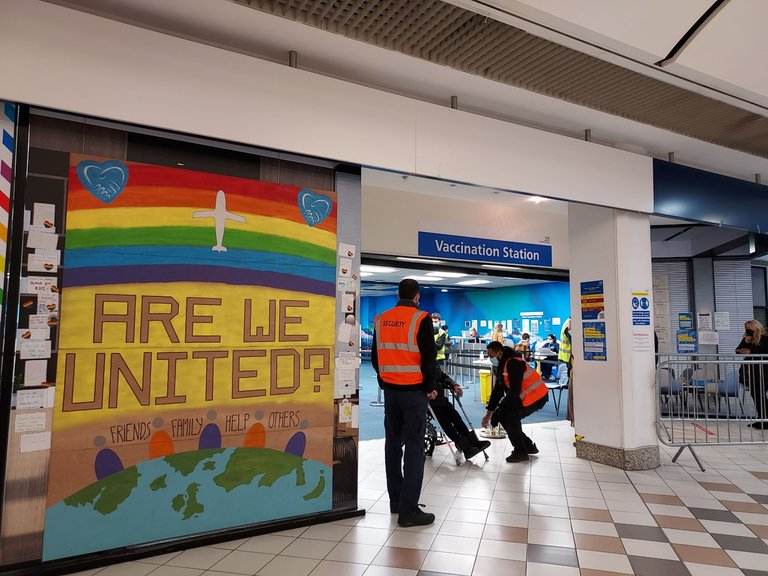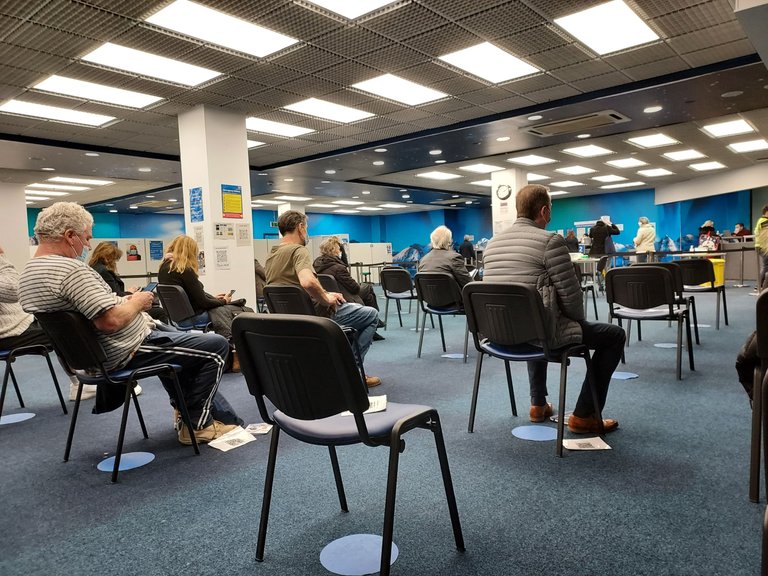 I even got a sticker this time. I didn't get one for the two previous jabs.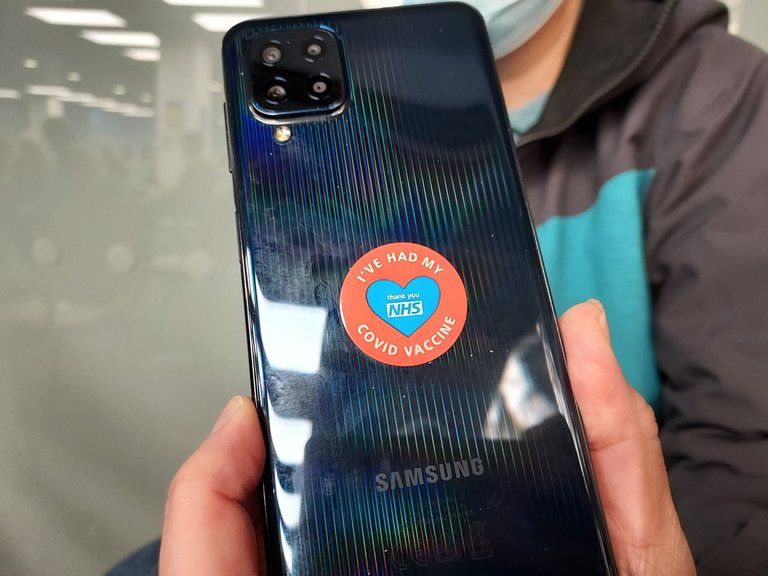 ---
B.1.1.529 COVID variant
Talking of COVID, today I just heard on the news about a new deadly variant called B.1.1.529, which according to experts is "the worst one we've seen so far", even worse than the Delta variant. The variant originates from Africa, and UK has suspended all flights from six African countries including South Africa. When I was looking at the vaccination records for UK just now, I took a look at the rates for South Africa as well. I was very surprised to see it being so low at less than 24%. Nigeria, another country's flight suspended by UK, vaccination rate is even lower at 1.7%. I know there has been discussions about the inequality of vaccine distributions across countries around the world, and this is reflected in these numbers. I hope my Hive friends in South Africa and Nigeria are staying safe if you're not vaccinated yet.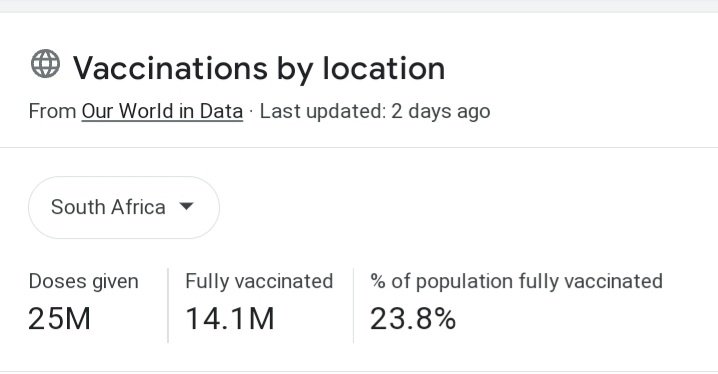 ---
Hive on the moon
That's probably the talk of the day since yesterday. I can't remember the last time Hive was at this level (or is this the ATH so far?). At the time of writing it's over $3, which actually isn't that high compared to shitSteem ATH in 2018 when it was over $8. To be honest,back then I didn't pay much attention to the price because my stake was so small. I never considered selling as whatever I sold back then, even at $8, would probably cover my living expenses for maybe one or two months, or maybe a new computer, or many nice meals. Then I'd have to start from zero again. I didn't want to keep doing that and stay at the bottom of the minnow pond forever.
Anyway the morale of this story, especially for newbies who joined recently.. it may be very tempting to power down and cash out all your liquid Hive now. But before you do that, take a moment to think whether it's easier to grow your account from nothing to something, or from something to something even bigger? I can tell you the latter was easier for me and that's why I think Hive is on the moon, it's not there yet.
Whatever your decision, be happy with it.
[Not finance advice]