Man has always been in search of the secrets of the universe. In this quest, man also caused disturbance of natural balance. Deteriorating ozone balance, air pollution, depletion of marine life, depletion of population and natural resources are various manifestations of this discovery. Natural disasters like the Corona of the last two years may have been the result of attempts to change the natural proportions.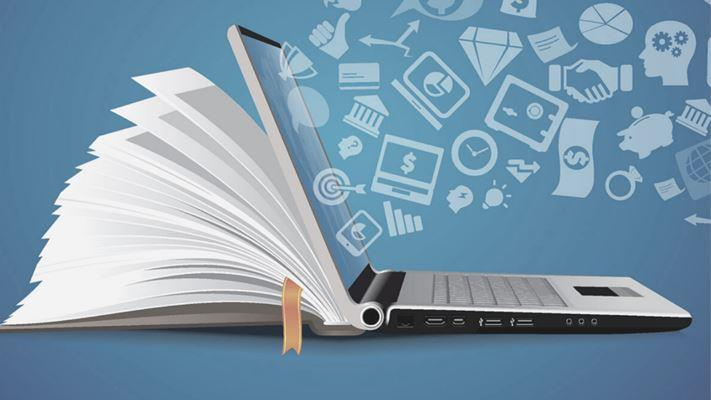 image source
Then the same Corona has changed a lot in the last two years. The fear-ridden world, which was fast becoming a 'global village', was seen trying to close its own shell. As a result, there was no area of ​​life left unaffected by the global epidemic. Health, Society, Politics, Economics, Ideology, Education; every field of life was affected. Corona virus has also shut down educational institutions in several countries around the world. The traditional teaching and learning process also stopped.
According to the World Economic Forum, Corona has deprived some 1.5 billion students in 186 countries of the ability to learn the traditional way of learning in the physical classroom. According to the ''Global Monitoring School', the educational activities in the Middle East has been affected alarmingly high.
In order to continue this process of learning, each country tried to digitalize the education system according to their economic means. They used various digital platforms including internet, TV and radio.
E-learning programs have played a role in connecting uninterrupted students and teachers. UNESCO has also released a list of programs to help sustain distance education, which can still be viewed on UNESCO's website.
Coursera is a popular online learning platform, with over 20 million new students enrolling for various courses. It may be recalled that in the three years before the Corona epidemic, a total of 20 million people were registered, but in the same year after the epidemic in 2021, such a large number were registered.
According to Coursera, a total of 21 million people were registered in 2016, 28 million in 2017, 35 million in 2018, 44 million in 2019, 71 million in 2020 and 92 million in 2021. These statistics show that the process of online learning was increasing even before Corona, but after Corona there was a sudden high jump.
Something similar has happened on Udemy and other platforms. According to an estimate, 86.18 billion was invested in e-learning in 2019 before the Corona epidemic. A large number of organizations around the world launched virtual programs and achieved success.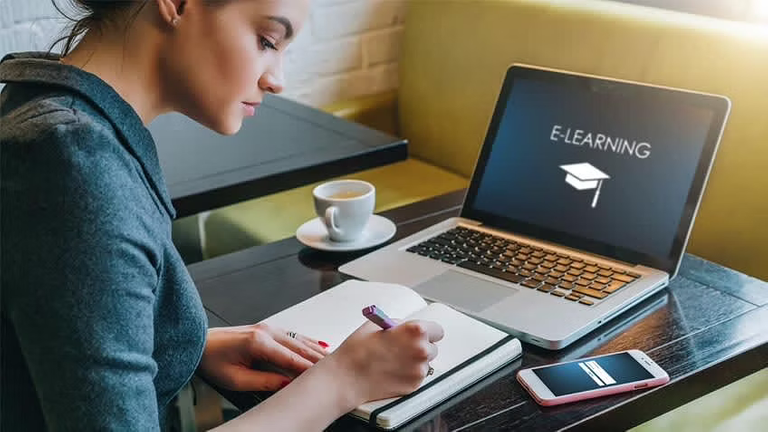 image source
It is also a fact that the standard of access to these programs varies from country to country. For example, 95% of students in Norway, Switzerland and Australia were able to use digital programs, but the rates were lower in Africa and Asia.
According to UNICEF, home schooling has been slower than classroom learning. The reasons for this were lack of access to technology, communication problems and lack of motivation. Students' interest in online classes was quite low, but online classes increased their unnecessary screen time. According to UNICEF, 23% of students faced unavailability of technology. Phone access was very difficult for students from poor families.
Some students in the same house had the same class hours, making it more difficult for everyone to access digital devices. Access to online material was also an issue. Maintaining the interest of students in e-learning was also a big challenge for the teachers. During the lockdown, in addition to internet problems, questions have also been raised about the quality of exams.
According to experts, it will take many years to recover from the damage caused by the closure of educational institutions in the days of lockdown. Now, in developing countries, there is a need to formulate a comprehensive policy that will save the education sector from any future crisis.
The first step is to develop a course in the style of Coursera, Unacademy and Dingtalk. At the same time, better access to internet and digital devices for students in every corner of the country should be ensured so that education can be adapted to modern trends.
Through e-learning, educated and active citizens can be created in the society, as a result of which poverty can be better fought in the society.
Thank you for reading! Stay Safe!👋😌