It is going to be a "riveting" evening in front of the TV tonight, as the Finnish local elections results are coming out. Yes, local, it is super exciting. as I am not a citizen, I am not allowed to vote in the national elections, but as a permanent resident, I do get the opportunity to vote in the local elections. Voting in Finland is not compulsory and I suspect that only about 60-70% of the country voted.
I pre-voted last week at the local shopping center and as I was doing it, I was wondering why it is so hard in the US - as I suspect that there will be no question regarding voter fraud. Of course, it would be better to just vote on a blockchain and be absolutely sure there is no fraud - but I guess the technology "isn't there yet" - oh.... it absolutely is.
Still, it only took me about a minute to get a form, vote, have my identity checked using my license, get a stamp on the form, sign and then have the official sign, before I put it into an envelope, they put it into another envelope and into a sealed box. It would be pretty hard to fake identity, let alone hundreds or thousands of times. I still don't understand how some countries that consider themselves first world, struggle with this.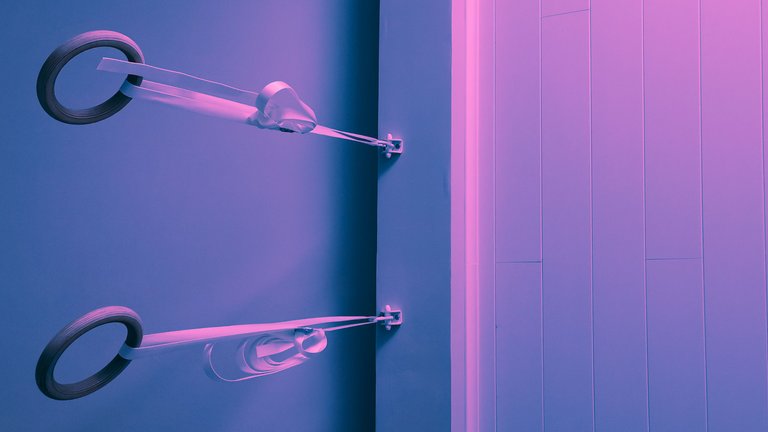 Since I don't care that much about politics and definitely not enough to learn Finnish in order to keep up with it, I pretty much ask my wife who I should be voting for and go with that. She is up with enough of this to make an educated decision, and I trust that she isn't going to vote for the nationalist party that would likely have me deported if they could.
In many ways, local elections are more important than the national, as they make decisions that are more likely to affect my daily life. I don't think the party I am voting for will get in however, as while they have done a relatively good job in local development for many years, the Prime Minister of the country, Sanna Marin, is from this region and she is very popular in Finland, so will take the majority of votes and therefore give her party the Mayorship.
Finnish politics is thankfully quite a bit different than that of other countries, with far less pomp and flair around it, as well as far less volatility. This is likely testament to the country pretty much working most of the time, though I suspect this will change in the coming decades, as the economic disparity spreads here also. Due to the way the world economy functions now, all countries are going to become more socially volatile, especially since a lot of the "movements" are spread across the internet globally, regardless of their relevance in any particular country.
It is a problem in many ways, as good local activity can be undermined by some kind of social movement that while it might have might have started with good intentions, became deeply flawed as it moves out globally. Not only do people jump on social movement bandwagons, they tend to creep the scope out into areas that it was never intended to go, all to satisfy some other cause. It is a hijacking of the narrative to meet personal ambitions, the kinds of things that lead to a bastardization and blurring of meanings, until it all becomes meaningless.
The lack of sense doesn't stop people acting on things though, with people protesting in the streets things they have no experience or understanding of. In many ways, public social movements are the extension of social media, where people share stories they have never read, based on the headlines. No one needs to know why they are marching or doing something, as long as they can express their outrage, without even knowing why they are outraged in the first place. Emotional instability is a disease, and it is spreading.
But, because we are "all in this world together", whether we like it or not, we are all affected by each other - which should make us wonder why it is so hard to work together toward a common good. Sure, people can't agree on all of the specifics, but general common goods are pretty easy to reach consensus on. Most people would like to live without the fear of violence. Most people would like to be able to not worry about how they can get food to eat.
Most people don't want to live in an environment full of trash, with air and water that makes them sick to breath and drink. These kinds of things shouldn't be too hard to get unanimous support for, yet they are. The reason is that people get stuck in the discussion around these things, a discussion that gets side-tracked and undermined, instead of just working together toward accomplishment. Much of the conversation is held globally and people take part on social media and feel like they are doing something, but when it comes to Actually doing something at the local level, they feel their job is done because of that article they retweeted last week.
We are all politicians or a term I coined, Someticians. We talk a big game, do very little ourselves, yet still feel we are in a solid position to pass judgement over others and have them punished by the group. But I digress.
I don't vote because I think it is going to make a big difference, I vote because I assume that most people are not going to do anything for themselves ever, which means they will keep relying on the government to act for them. So, it is best to at least try to put people there who will do the least damage or add the most good. However, this doesn't stop me acting myself, it isn't giving up my own agency to take my own path and perhaps finding others to work with who might not always agree on the details, but are willing to move together in a generalized direction toward something better.
Government is obviously a mess for many reasons, but governance is important when we are looking at the kind of collaboration needed to meet some of the challenges we are facing locally and globally. There are many ways to organize ourselves - but we should be able to do better than we have done so far to create the mess we have, otherwise we are all screwed, no matter where we live.
Taraz
[ Gen1: Hive ]