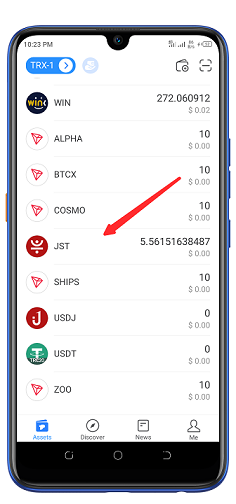 After weeks of social display and announcements, May 20th came and the snapshot of all accounts holding a minimum of 100TRX was collected.
Hi guys and welcome to another day in the crypto space and today we will be looking into the first of many JST airdrop that will be live for months to come.
The Tron blockchain is quite popular when it comes to tokens currently running on its blockchain, with an increasing amount of Dapps, Just is one of many which hopes to create more use case to the Tron Blockchain.
The announcement of JST airdrop was made live via a tweet from the founder of Tron and a few weeks later, various wallets and exchange soon made it available for their users to receive this airdrop.
One of such wallet is TokenPocket
TokenPocket is a multi-chain noncustodial wallet that gives access to TRX holders to store their cryptocurrency and token, while also acting as a Dapp browser to the various types of Dapps available on the Tron Blockchain.
As of May 21st, 2020, JST token is already available on TokenPocket wallet and every user who held a minimum of 100TRX before the snapshot as of May 20th currently holds a portion of this token based on the ratio of distribution.
The distribution ratio was based on the below calculation
Airdrop ratio — At the time of the snapshot, the total amount of TRX is
100334014074.486481. Thus the final airdrop ratio is TRX/JST=460.6704043801652892561983471.
If you need more information about the airdrop, you can check this writeup by Tron Foundation https://medium.com/@TronFoundation/key-numbers-of-the-jst-airdrop-on-may-20th-7618f0fc950d
To add the JST token to your shown asset on TokenPocket then watch this video
Till some other time, stay safe.