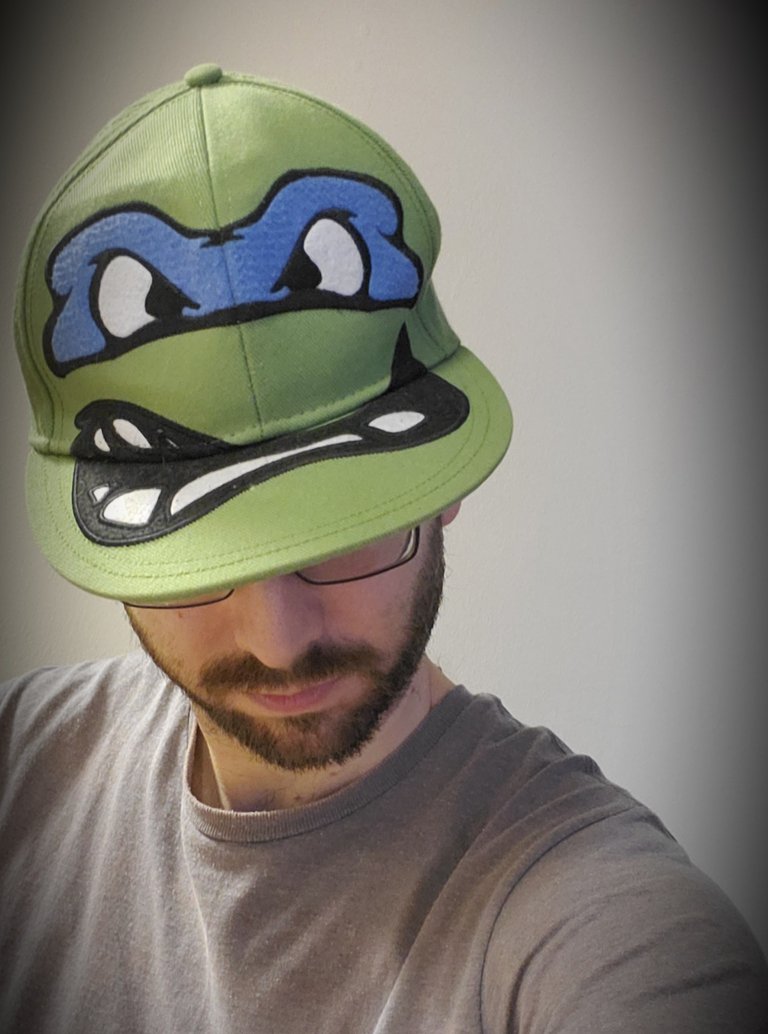 Like a turtle that has been in a shell, and suddenly sticks its legs out....Hive price has dropped a leg down on some selling action.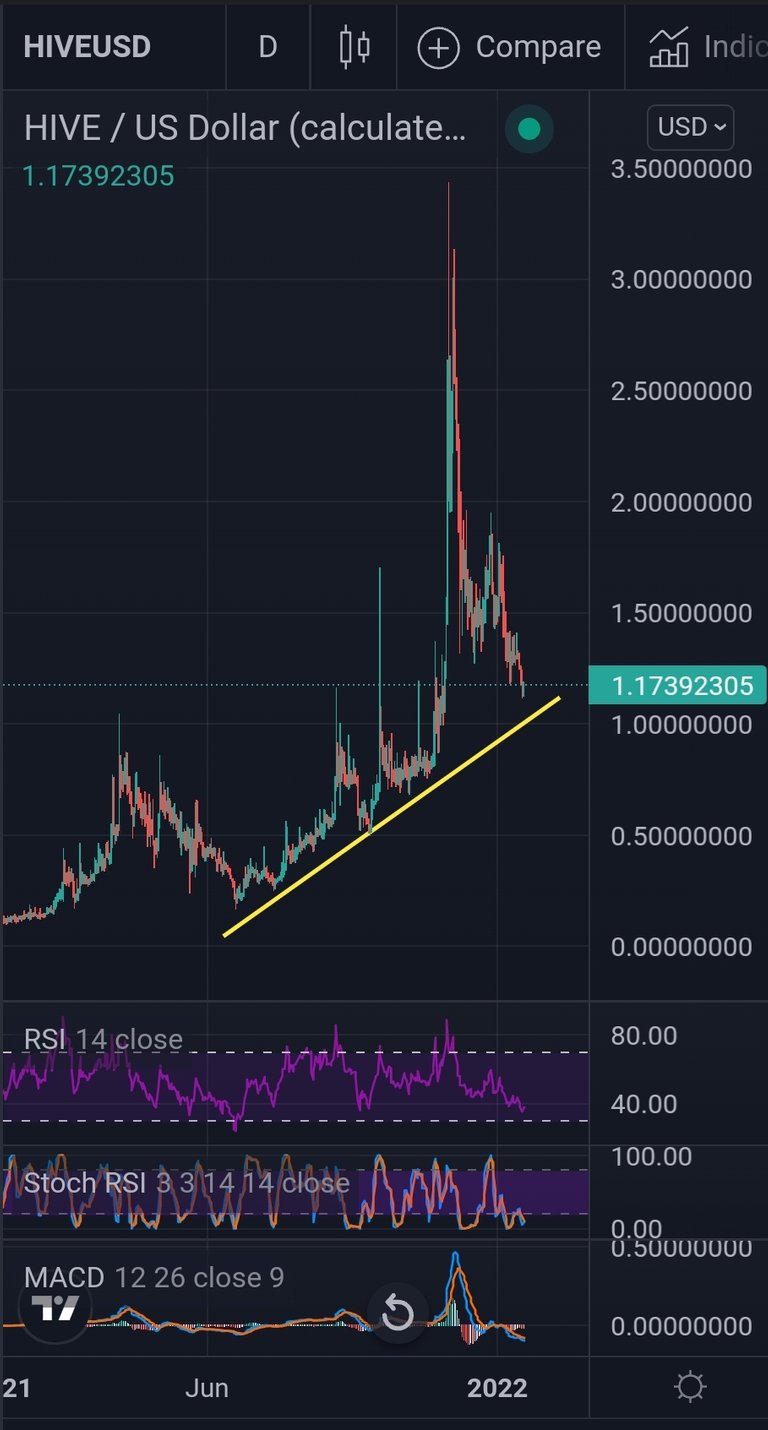 Looking pretty sold off in general, at least in respect to the massive pump, and how far we have come down since. RSI is pretty close to bottom levels, but does not mean we cant go further. Although i think most of us arent too concerned about price. Since many people i see, are enjoying posting and reaping the benefits a reward at a time.
SPS still getting hammered down of course but theres a lot going on in the splinterlands universe. Lot of excitement i would say, and i still enjoy playing. Just not buying many cards or packs right now. I have not received any of the airdrop cards, oh well.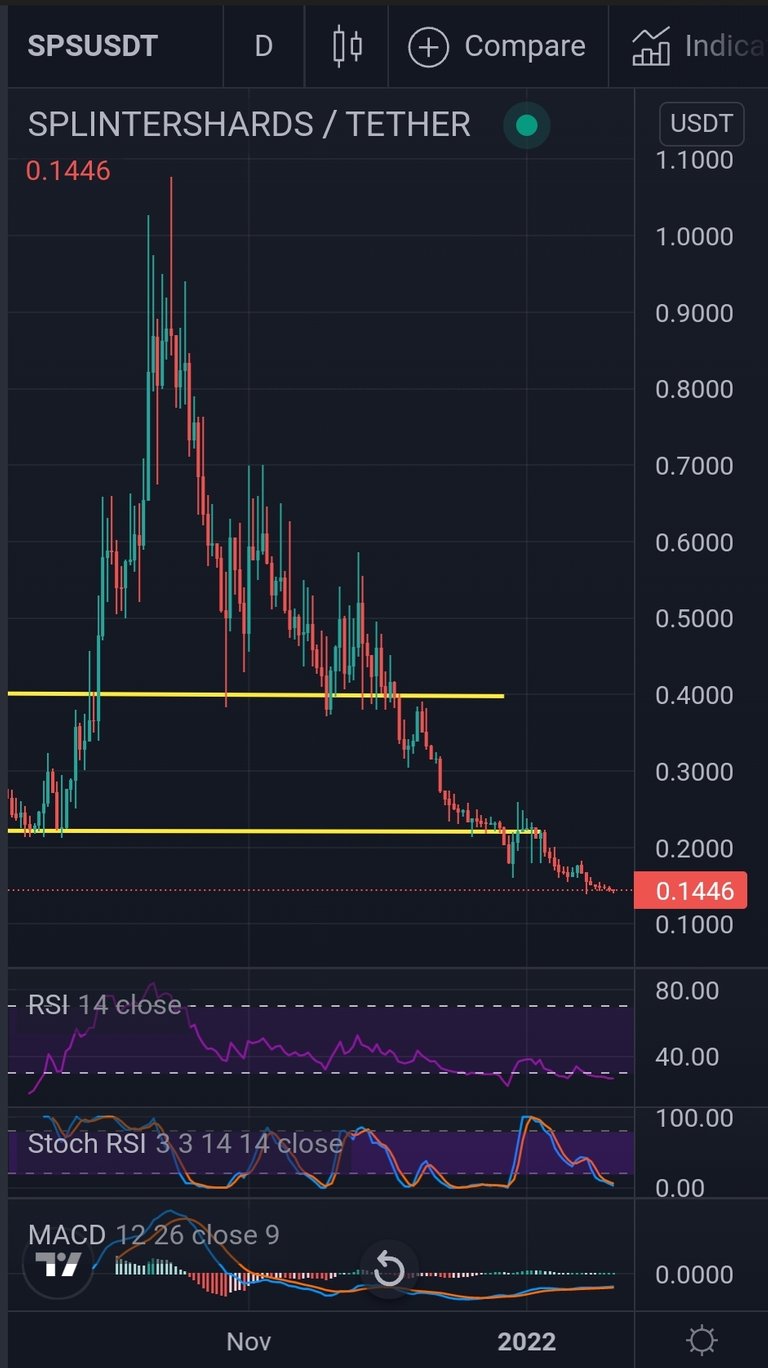 Im an RSI junkie, but i think its useful as an indicator. On SPS, rsi and macd have been sitting low, at least on this daily candle chart. Im still just chillin on my staked stack anyways.
On to the turtles though, as a continuation of my last post. I have some more vintage gems here, from the TMNT toy sets from the 1990s.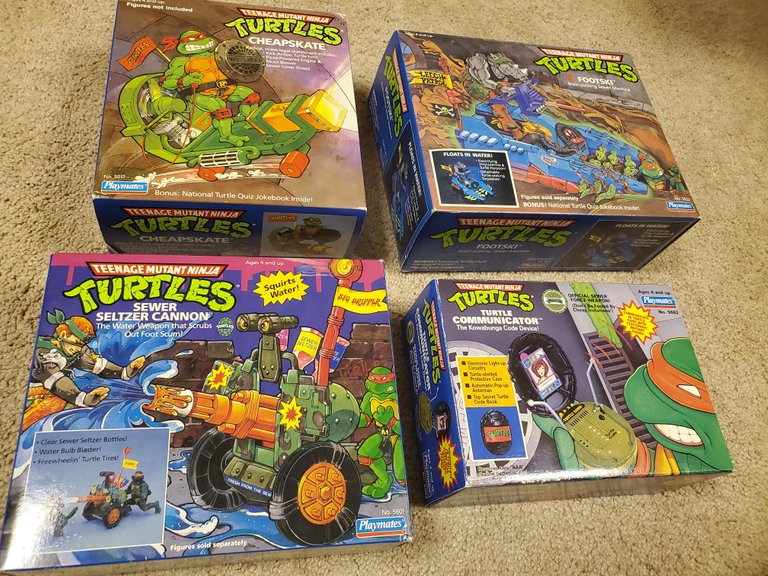 Here we have the Cheapskate, Footski, Sewer Seltzer Cannon, and Turtle Communicator.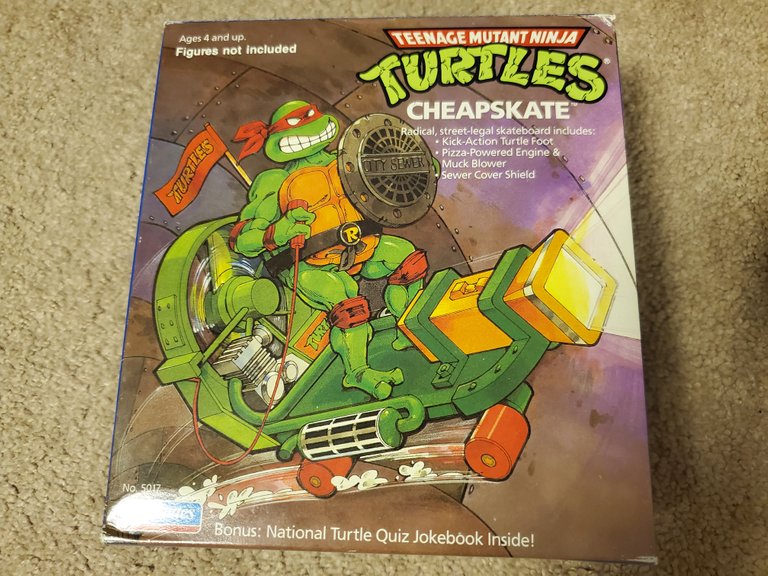 The Cheapskate is a 1 turtle vehicle, that is one of the older sets, was featured in the cartoon and looks like a skateboard with a big fan on the back like a hovercraft. It has a little plastic foot, that kicks out from the front like a weapon.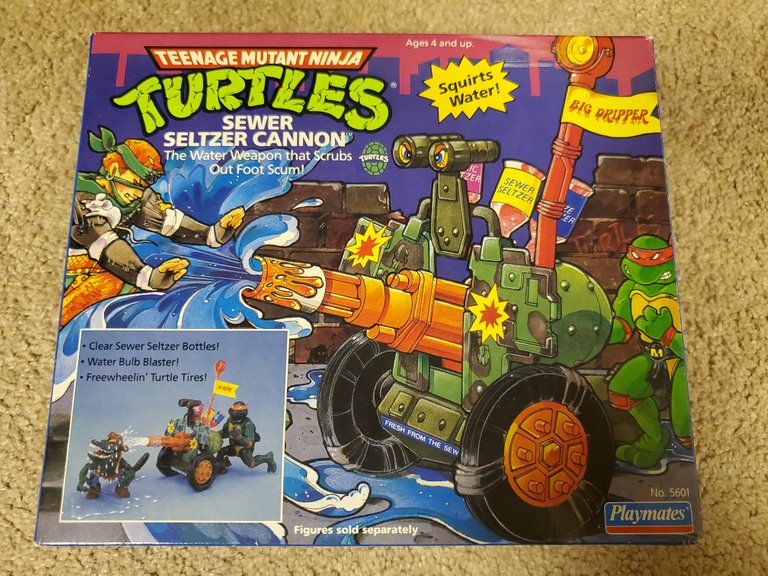 Ahhh, the Sewer Seltzer Cannon, one of my gosh darn favorites. I used to love playing with this one, because i loved toys that squirt water, and was like a weapon. Endless amazement lol, had to buy this one to keep in box.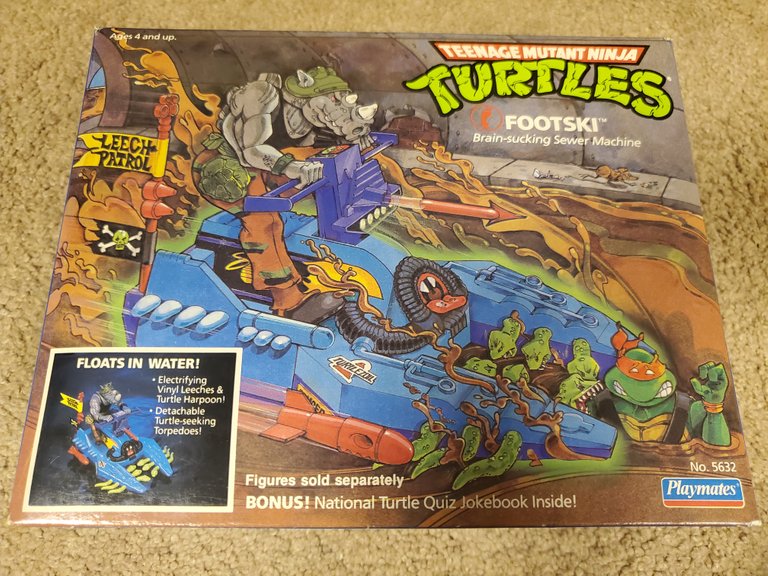 The Footski, another icon from the show, that was a villain vehicle. Bad guys were mostly with "the foot" by the way, the enemy gang basically. Floats on water, and has a crazy snake trap idea on the front of the vehicle.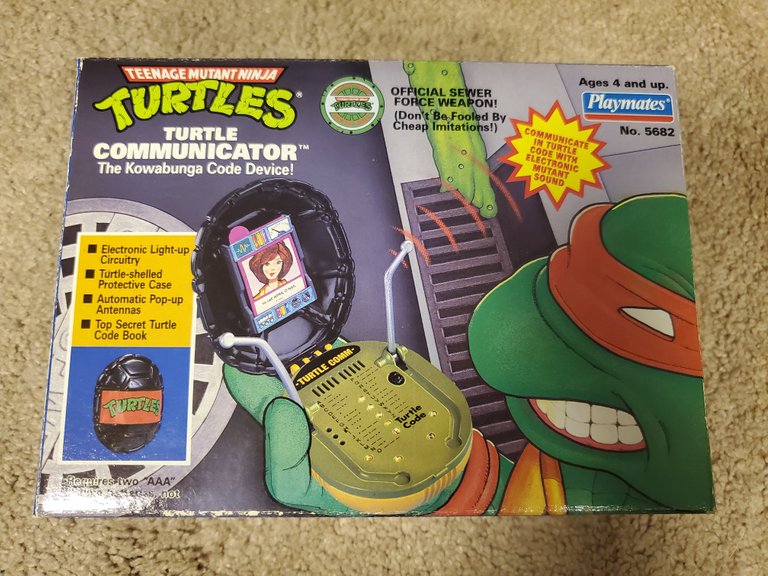 The Turtle Communicator. I had this 1 when i was a kid too, and its simply a prototype cell phone idea. Looked like a turtle shell, made some beeping noises to mimic morse code, and just plain cool.
I have some more in my collection that im still going to post. Thanks to any turtle lovers out there, or if youre just stopping by, thanks for doing so, and keep on rockin.