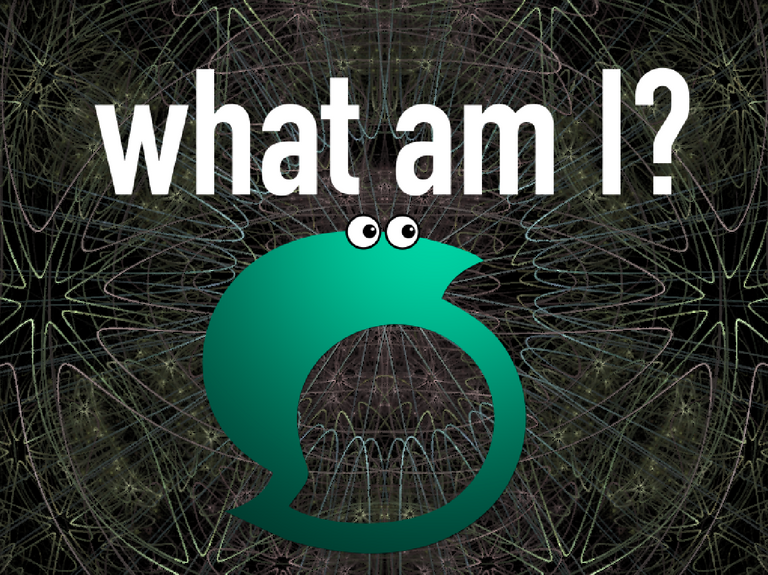 There seems to be some confusion about the answer to this question. When I first joined Steemit 15 months ago I had never used fish terminology before and was also pretty confused for a while. So, I would like to clear this up and teach you one of the many ways to benefit from the actions of whales.
The idea was popularised by Bitcoin
Giving birth to some very rich players in this game, they quickly became referred to as whales (possibly by the gamers before anyone else), while the ocean in which they swam was the overall marketplace. Naturally, the terms dolphin & minnow grew from this idea.
Here on Steemit it DOES NOT relate to the REP NUMBER
I mention this because I have been called a whale by many due to my 71 rep. Sadly my friends, I am no whale... yet!
With under 2000 Steem in my wallet I suspect I am not even a dolphin. Though there are no hard & fast rules about this, so you can call yourself whatever you feel like!
And others will refer to you as they choose, but ultimately it relates to how much wonga you have and nothing else.
Riding the whales
Only whales have the kind of money required to manipulate markets. They do this by forming a group and strategically invest huge sums into a coin of their choice creating a massive spike in value. The rising price will attract fish of all sizes to invest. But at the given moment, the whale group will all sell at the same time and the price will crash back down again to its actual value. This is called a pump and dump.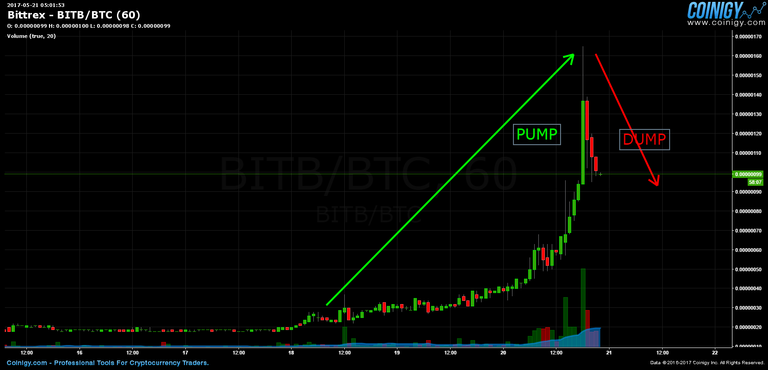 source
We are riding these whales when we jump on board this rising price. The tricky bit of course is knowing the right moment to sell. Many times it appears as if the turning point has been reached only to find that moments later, the price continues to shoot up.
FOMO - Fear Of Missing Out
This is what drives the market in moments like this. No one wants to miss out right? So we ride those whales always hoping the price will continue rising. It is this feeling which prevents us from selling at the first sign of a dump. We might be wrong in our judgement of the situation and miss out on the chance to increase our profit further.
HODL - Hold!
Someone misspelt it years ago and his mistake went viral, leaving it as a commonly used term. It is used by traders to indicate they are holding on to their investment.
FUD - Fear, Uncertainty & Disinformation
The market is often fuelled by 'fudding' gossip and one should be wary of people who claim to know what the future holds.

How to play the whale riding game
The strategic whale buying will begin some time before the big pump so keep an eye on the volume as well as the price. The two figures are usually listed alongside each other, as you can see on Bittrex.

If you are looking at a relatively stable coin which hasn't done much recently and you are seeing a steady increase of volume, this is a strong indication something is about to happen. In an ideal world you want to buy as early as possible before any kind of pump begins. In reality this is hard to do without insider information so you will have to use your intuition if you are going to maximise your investment.
Look for 'buy walls' which show large investments as the whales accumulate their stock. The 'candles' will look longer than usual... more like walls.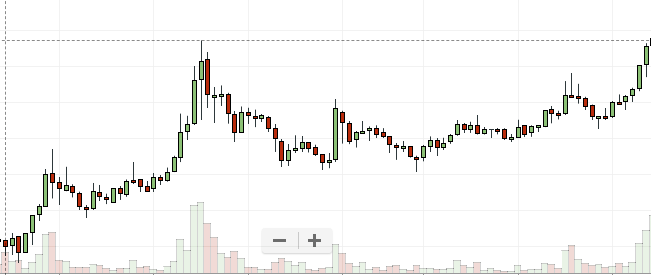 If the upward trend continues in an ever more vertical direction it is headed for that big pump so keep your eye on the line...
When to sell?
The key to happiness is not being greedy. Ignore your FOMO feeling and sell when you have made a profit. If you wait to try and catch that perfect moment to maximise your profit you may see a sudden sharp drop and by the time you have been able to sell, more often than not the price is lower than the one you could have sold at ten minutes earlier.
Personally, once I have sold I will stop watching the line. Best to focus on that content feeling knowing you have made a profit than watch the line continue to rise with the feeling you could have stayed in for longer. The danger is that this feeling may get the better of you, leading you to buy back in... just at the moment the coin gets dumped. Then you will be kicking yourself all day!
Troll Boxes - public message boards for traders
It is worth watching the troll boxes on the marketplaces. Poloniex has a pretty active one where you can read the new speculators discussing where to throw their money. As someone who is new to this game, I have learned much from reading their conversations. But be conscious of the fudding. Sometimes people are placed strategically in these troll boxes to mislead us!
Conclusion
In the end you must trust your instinct. To many the best description of this game is gambling.
On a personal note, with zero experience as a trader I have been able to live from Steemit posts & trading for the last 7 months.
Hope this has helped in your understanding of whales and how best to ride them.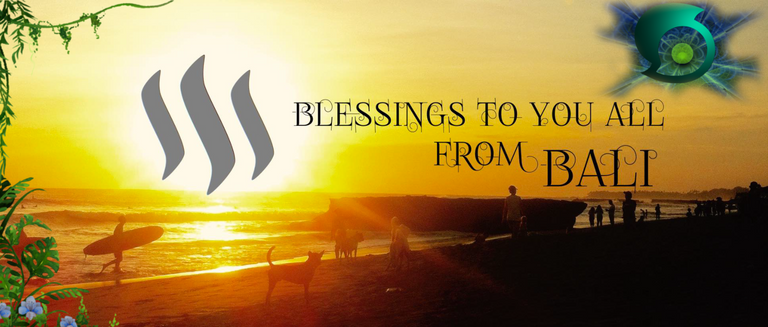 He was a London based filmmaker until he sold everything and set out on a barefoot journey around the world.

Currently based in Bali he travels with his partner & two children. With no bank account he has been living on STEEM & crypto for over six months.

All content created for this account is 100% original (unless otherwise stated), produced by @samstonehill who invites you to use & share freely as you wish.
@steemshop account where you can buy or sell anything you like using your steemit wallet SEE MORE
@steemmasters which provides FREE TUTORIALS, personal training & resteeming services. Website HERE
Contact me directly on steemit.chat if you want to know more about this
@steemholidays which encourages resort owners to offer holiday packages in Steem or SBD
@steemtv which aims to provide the best in decentralised films, exclusive to Steemit & DTube
The dailyquotes tag initiative designed to encourage steemians to share their most life changing quotes with the community on a daily basis.
The Aspiring Steemit Whales & Dolphins group on Facebook which seeks to help newcomers make the transition from Facebook to Steemit, providing them with detailed notes and personal assistance with their posts... resteeming them when he can.

---

I receive the equivalent of $3 a day using Genesis Mining
This was after investing around $500 (from STEEM payouts) into 2 year contracts, mining Dash, Ether & Litecoin
Use my referral code to get a 3% discount: wzrAS4
Some say it is a scam but I have found no reason to believe this.
---
Here is a list of Steemit Witness I have voted for & recommend you do the same:
@teamsteem @timcliff @jesta @good-karma @someguy123 @blocktrades @pfunk @klye @krnel @blueorgy @ausbitbank @thecryptodrive @ura-soul @pharesim
Without them our beloved Steemship would not fly.
Learn what this means HERE and place your vote HERE
---
The Bali Volcano Crisis
If you have a moment please check out the @charitysteemit account where you will find up-to-date films, photos and information on the erupting volcano & evacuee status.
Mount Agung erupted a 2nd time with force on the 25th November, sending an ash cloud 1,500m into the sky and we will be watching it closely over the next few weeks.
This is what it currently looks like.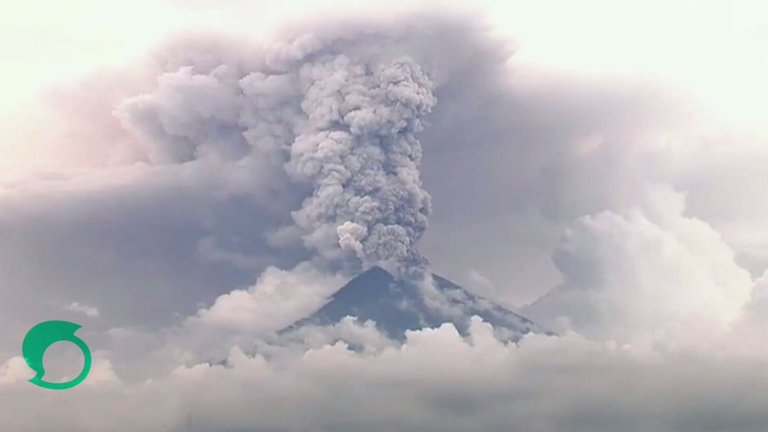 Those of us in Bali are working hard to raise money to buy the evacuees solar power & water filters LEARN MORE HERE and we deeply appreciate any help we can get.
Thank you for your support 🙏🏻