A vacation captures the timeless excitement and adventure that comes from traveling to new destinations. To discover different cultures, interact with diverse people, and learn more about the world we inhabit are what make vacations so special. Travel has a price tag, but if you'll think of it as an investment of memories and experiences, then you wouldn't mind shelling out money to travel.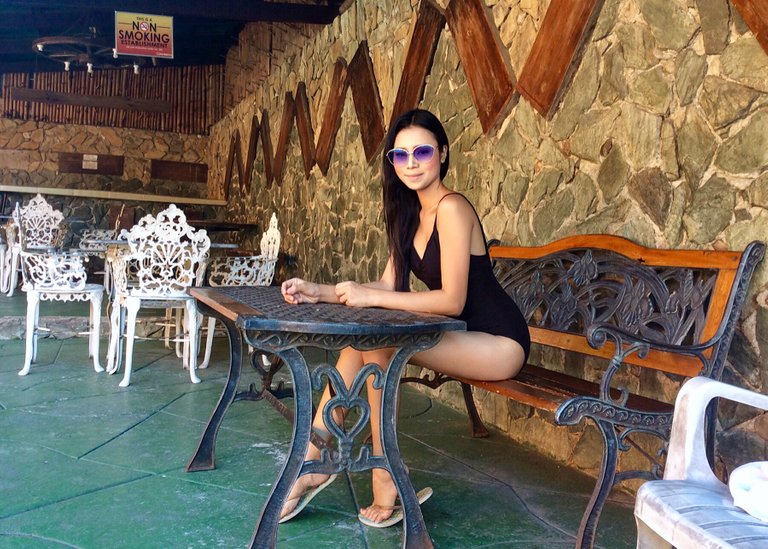 April is one of the best months for traveling — the weather's warm, the flowers start to bloom, and in many places, you are a couple of months away from the crowd that descend in the summertime. The world is full of various destinations that are waiting to be explored. With so many fascinating places to visit, why would you spend your time and money at overpriced tourist traps? Unless you want to squander your hard-earned vacation days, I recommend striking this place from your travel bucket list.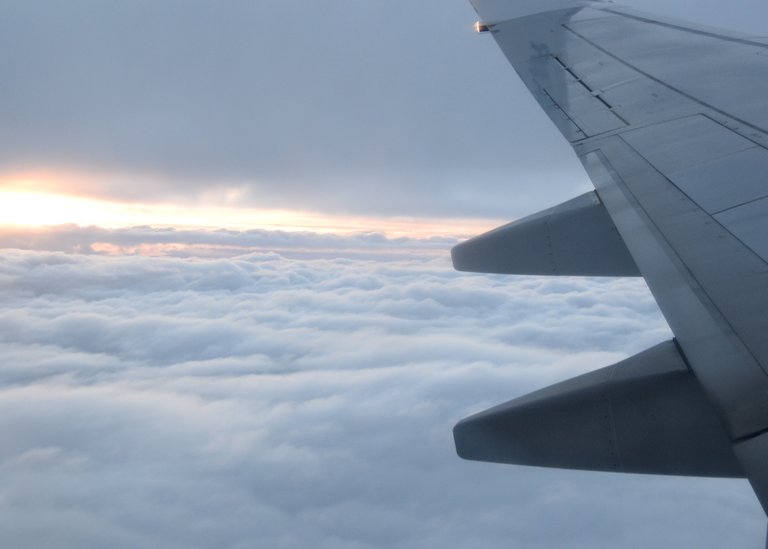 Bacolod, the capital city of the province of Negros Occidental, bears the nickname "The City of Smiles". It prides itself as one of the best travel destinations in the Philippines today. The city boasts a diverse history that is manifested in its music, food, and arts scene. City lovers will enjoy a vibrant nightlife, extraordinary dining, unique sights, excellent lodging options ranging from luxury to budget-friendly, as well as the people's gentle demeanor and natural warmth towards guests. The Filipinos are known for their friendliness and hospitality, and nowhere is it more evident than in the smiles of the people of Bacolod.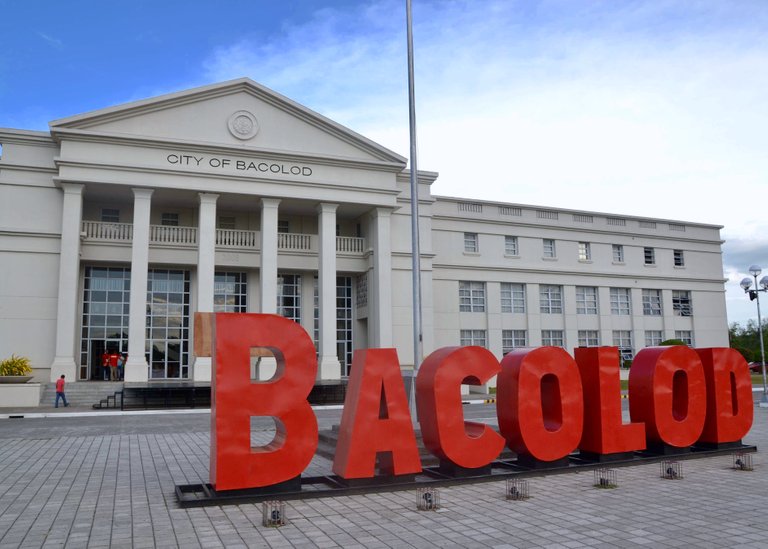 What makes a great vacation? Well, selecting the right accommodation when traveling is as essential as curating your itinerary. Apart from making sure that you book fun activities, visit astonishing tourist spots and try out all the mouthwatering delicacies in the area, you also want to pick the perfect lodging for you and your loved ones. Every traveler knows the importance of this since it can affect the overall experience of your vacation.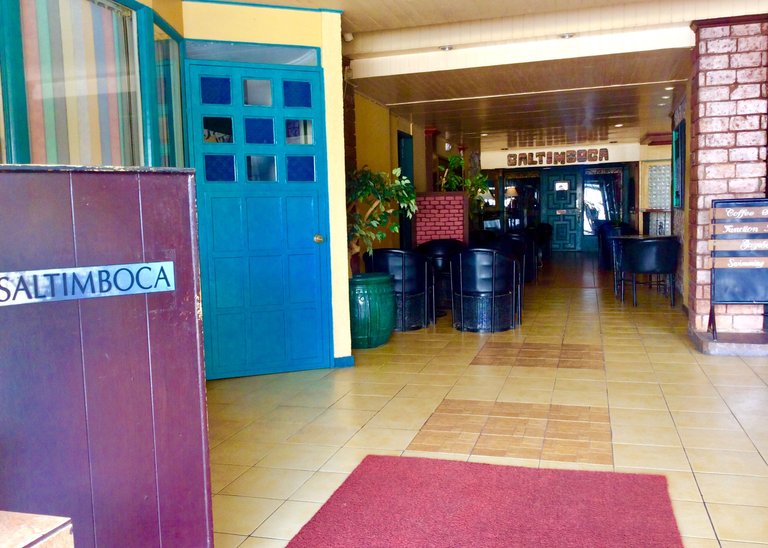 A horde of tourists swarming the most popular hotel can make travel unpleasant. Your vacation will not be as convenient as you would have wished, if you will not choose an accommodation with great value. So, whether you are new or a returning visitor in Bacolod, allow me to suggest this marvelous spot where you can stay at a price that will certainly work for you. Now is the time for your summer story! Pack your bags; bring your best camera, sunglasses, and sunscreen as you explore this beautiful place called Saltimboca Tourist Inn!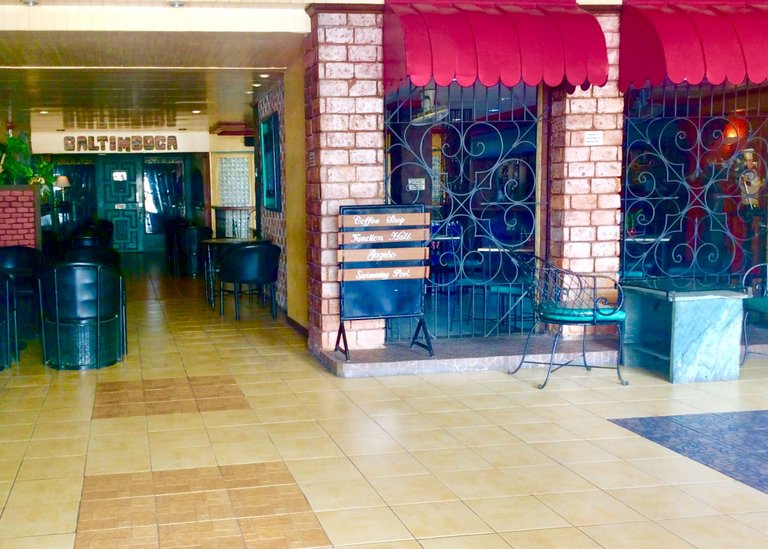 In a privileged location, along Lacson Street — "The Tourism Strip of Bacolod City", Saltimboca Tourist Inn offers a tranquil respite from the day-to-day hustle and bustle, while remaining conveniently close to all that Bacolod has to offer. From here, guests can enjoy easy access to popular historic landmarks, shopping centers, entertainment hubs, educational institutions and nearby seaports. It is a seemingly secret nook concealed behind the concretes of the city, and first-timers often express delight at the sprawling landscape of an old-world charm that reflects Bacolod's heritage. Right in the heart of the city's business and commercial center, Saltimboca's mellow vibe plays perfect counterpart to the vigorous scene that beckons just beyond the doors of its walk-to-everything position.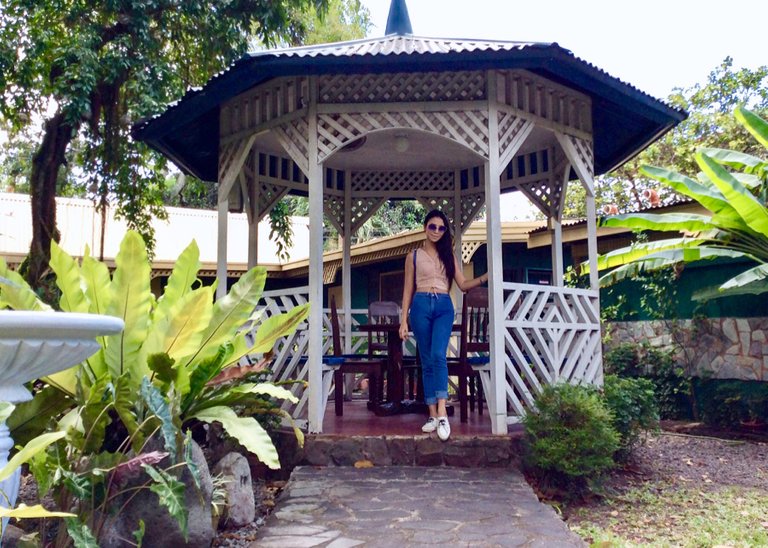 Enter a stress-free environment! Saltimboca Tourist Inn is a smoke-free property. You'll find this place secluded in a native tropical setting, complete with lush gardens featuring swaying palm trees, verdant shrubs, colorful flowers, and a small waterfall. It is a family-owned inn with long-term employees on the helm. Relax in total comfort and privacy just as you do in your own home, but with upscale services at your fingertips — everything from housekeeping and security to concierge assistance, transportation, and more! You take care of having fun, while they take care of the rest! Saltimboca is the perfect escape after a day of visiting scenic spots and attractions around Bacolod. It is a place of serenity that allows guests to reconnect with themselves and the ones they love.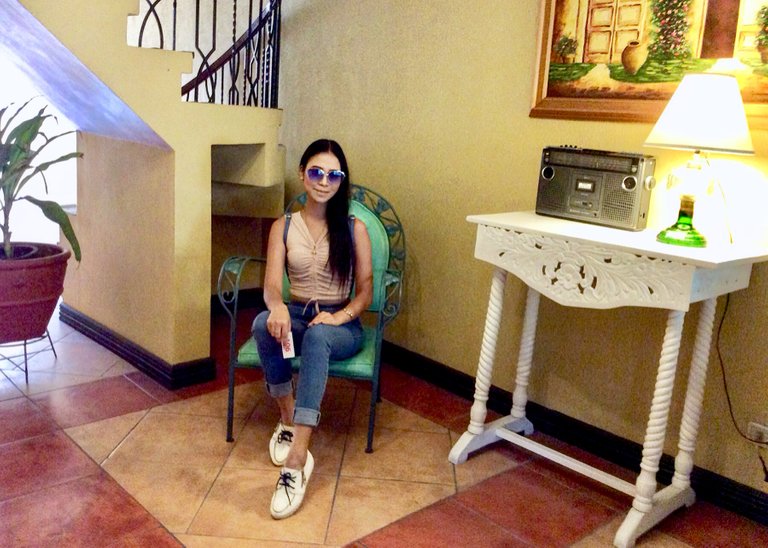 Imagine yourself in an oasis of peace surrounded by century-old pine trees. Within the sounds of trees swaying briskly back and forth and the luxurious surrounding aroma of fresh budding flowers, is the newly renovated Saltimboca Tourist Inn. The grand old place has been getting some renovations. Everything is continually updated, but still retains the flavor and charm of its historic character. Their rates vary depending upon room, room location, season, special events and length of stay. Rates can change without notice and are subject to availability.
Saltimboca's two-story building, located adjacent to the garden area of the inn, contains twelve rooms. All ground floor rooms have direct access to the pool area. The second floor has a wraparound balcony and a stair access to the pool. This low-rise building creates a picturesque upper class country house meshed with the equally elegant Filipino craftsmanship. A range of tropical tones and varying shades of orange, blue and brown perfect the artisanal touch of the exterior wall designs. Roof shingles give a vintage touch to this modern styled building, there is no doubt. Plus, it is accented by a sparkling pool and inviting heated jacuzzi. Designed to lend a very distinct homey feel, Saltimboca is a modernistic masterpiece steeped in history that Bacolod City cannot afford to lose.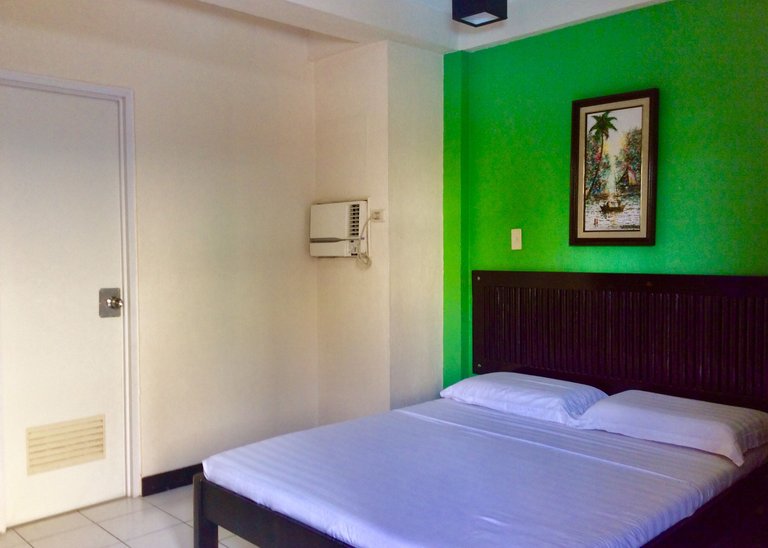 Swathed in soothing shades of white and green, a stay in this room will leave you feeling rested and ready to take on your next adventure! As fresh and clean as Bacolod breeze, all of their rooms are decorated with a crisp tropical flair which presents an atmosphere conducive to rest and relaxation. The interiors are complimented by simple platform beds with headboards, generous hanging lamps, and enthralling artworks depicting the Philippine culture in explicit manner. Their clean and accommodating guest rooms were designed with your comfort in mind, featuring thoughtful amenities to brighten your stay. The standard room comes with a queen size bed, comfy pillows, air conditioning, bedside table, built-in cabinet, dresser, cable access television, wireless internet connection, and a private bathroom equipped with hot and cold shower. It has all the right elements that can satisfy your needs. Whether you're here for business or leisure, they will make sure that your stay at Bacolod is worth your while. Everything has been designed for your ease and comfort, so that your holiday turns into an extraordinary moment!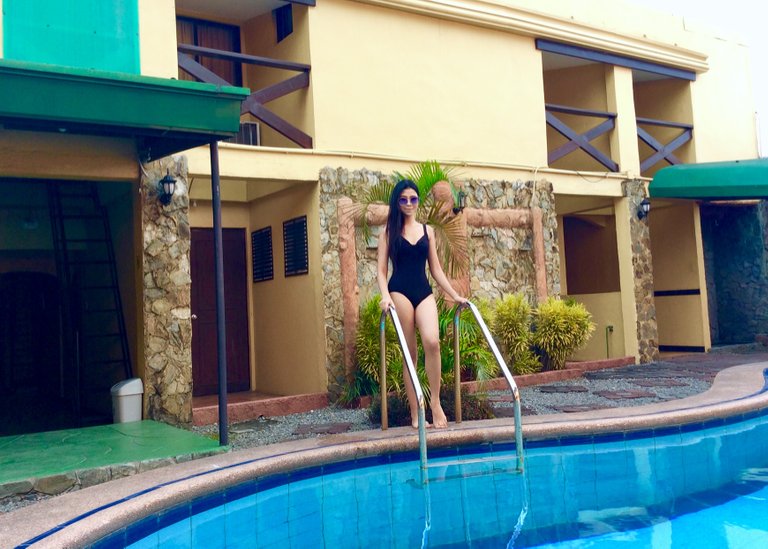 Finding an accommodation is a good thing, but discovering a great lodging with a swimming pool is even better! Wake up to the warmth of sunshine radiating through the gaps of your undrawn blinds. Roll over and gently untangle yourselves from the thin white sheet that covers your legs. An early morning swim is the perfect way to start your day! There is a pool that has just the right length to get some laps in and a jacuzzi to simply relax and take in a beautiful Bacolod summer day. Lounge in their comfortable chairs, bask in the morning sun, and cool off with a dip in the pool. It is exclusively accessible for their checked-in guests, so you can enjoy a quiet time in or around the swimming pool. There is no lifeguard on duty, so swim at your own risk! If you're going to splash around Bacolod — this is the place to do it!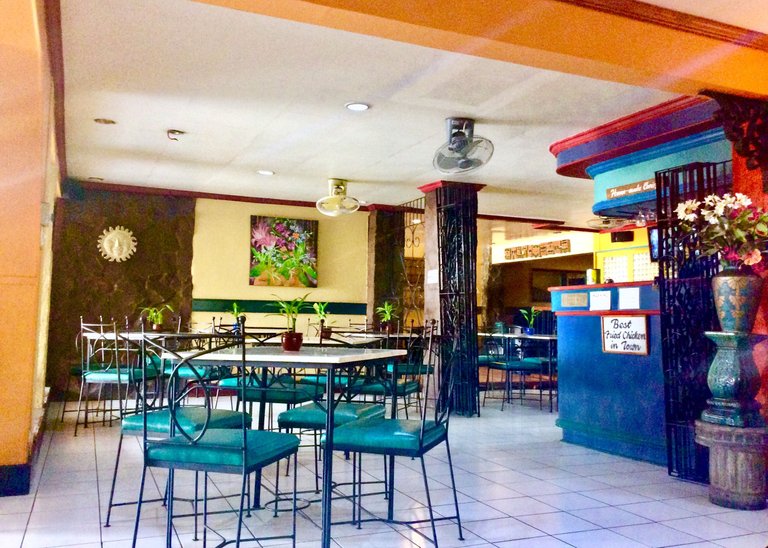 Rise and shine to a complimentary breakfast at Saltimboca! Start your day off right at their cheerful sunroom located at the inn's main lobby. Upon checking in, the front desk officer will give you a breakfast coupon, which is to be presented at the cafe to avail of the free self-service breakfast. Except for non air-conditioned rooms, all room accommodations at Saltimboca Tourist Inn come with a breakfast for two. For single air-conditioned rooms, the guest is entitled to one meal, naturally. Enjoy the morning newspaper while anticipating your gourmet breakfast experience, which will be served from 6:30 AM to 10:00 AM. You can choose between Filipino and American breakfast. Not only that, the relaxing ambience of the coffee shop can actually soothe the mind and calm anyone down. A variety of tables serving two to four people are neatly set, while succulent plants in delicate ceramic pots are propped on each table. Despite the coffee shop's limited space, their floor-to-ceiling windows provide a lot of sunshine making it an ideal place for a rendezvous.
We all know that breakfast is the most important meal of the day. It is the first meal that we eat in the early morning before undertaking the day's activities. There are many choices for Filipino breakfast, but one popular morning greeter is longganisa. It is a breakfast staple in Filipino homes. In fact, each province or region boasts its own unique recipe that creates a distinctive taste attributed to that locality. Longganisa traces its roots to Spain, where longaniza is a Spanish sausage. It is traditionally made from ground pork (although chicken and beef can also be used), mixed with minced garlic, sugar, black pepper, vinegar and salt. The combined ingredients are pushed into a hog casing and tied in knots at even intervals. The Bacolod version is zesty, garlicky, with sweet and spicy flavor. This fatty, lustrous banger is a savory goodness at its best! With its already rich taste, plain white rice and sunny side up egg are the perfect accompaniment to it. At Saltimboca, each dish can be paired with coffee or orange juice. For everyone who wants to explore and try what Filipinos eat first thing in the morning, go for a Filipino breakfast! It's the perfect breakfast to fuel your day!
Forget the snooze button, a breakfast at Saltimboca is totally worth waking up for! The American breakfast comprises of sunny side up egg, a breakfast meat that would either be bacon, ham, scrapple, steak or sausage, toasted bread with butter, and you can wash it down with coffee or juice. Ham and egg is a well-liked American breakfast dish. Fried ham is a fantastically easy treat on its own. The chewy, crispy thin slabs of sweet-salty meat is a natural fit with egg and toasted bread. This dish is sure to make anyone happy to get out of bed in the morning!
Those hankering for great food are rattling and they're dashing into the city looking for something with which to quell them. Heralded for their dining spots, it's no wonder that Bacolod is such a playground of palate pleasers once the clock strikes lunch. Whether you're power lunching or enjoying a relaxed midday meal, it is a brimming destination for any lunch-style dining that you fancy diving into. With a casual location by the lobby, step into Saltimboca's lunch spot and the world slows down to meet you. With a cool, laid-back and easygoing vibe, it is a place where folks can come as they are for good food and gracious hospitality at a fair price. Relax into their cozy couches and let them take care of all your needs! Seek out this fab place to have lunch in Bacolod, promising a refreshing atmosphere and lovely nosh!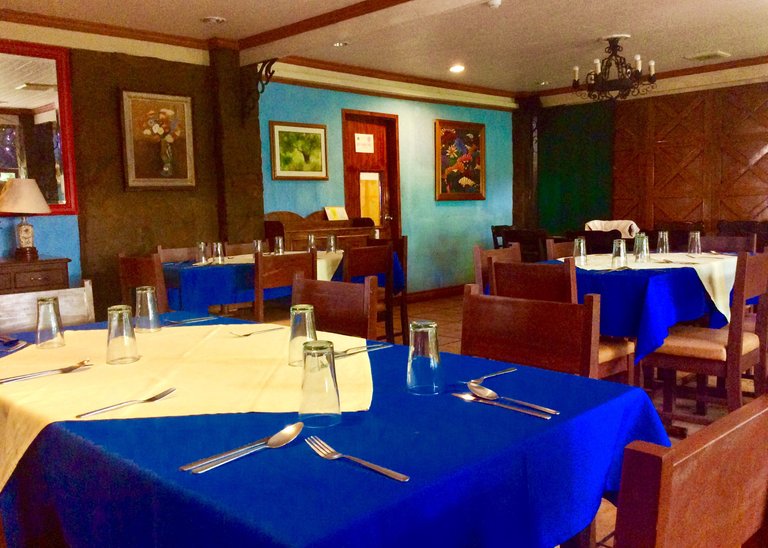 A fantastic way to begin a night of romance is with a great meal! Not just mouthwatering food, but also an enticing atmosphere to ignite all of the senses. Perhaps romance to you includes historical settings or dimly lit spaces. Maybe it's linen table cloths and impeccable services; mellow music or awesome views. The Saltimboca Tourist Inn dining scene offers all of this and more! If vintage charm is your cup of tea, then Saltimboca offers the right dose of romance. It has a chic, private room that can seat as many as six or as few as two. Its rustic interiors definitely transports every couple to an intimate escape in the metro. Meanwhile, the menu is a culinary work of art: beautiful plates of food that blend contemporary flavors with just the right amount of indulgence. Classical music enhances the relaxed atmosphere and silky smooth service only adds to the appeal of this timeless classic. Sit and let your legs press against each other; add a bottle of wine and a few plates to share. You can be assured that this restaurant will exceed your expectations for an unforgettable romantic dinner with your sweetheart in Bacolod!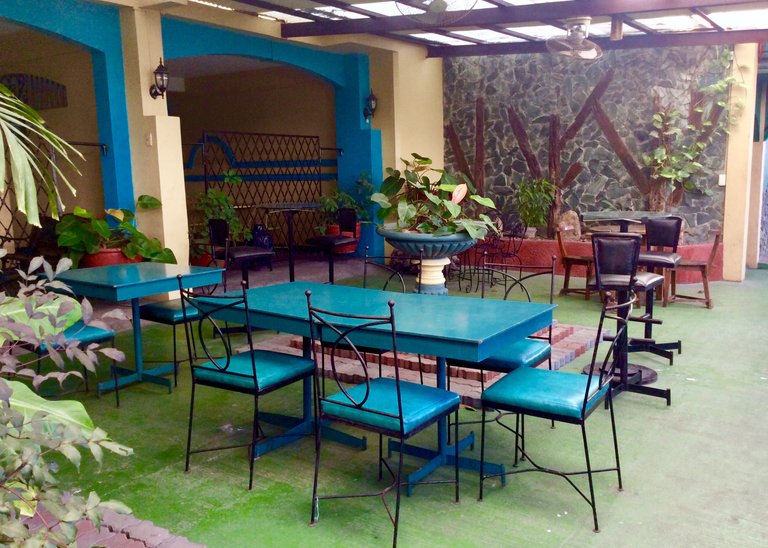 Each day starts with the exhilarating fresh breeze of the garden dew! They are immensely proud of their large garden where they grow flowers to decorate the inn. Sit on one of their al fresco dining chairs while sipping a cup of freshly brewed coffee, lounge under the cabanas in quiet contemplation while listening to the breeze gently blow through the trees and the cheerful chirps of happy birds, or stroll along the inn's garden path. Saltimboca is an incredible place to visit in order to get away from the constant barrage of noise the city dwellers endure every day. Being surrounded by lush greenery and gorgeous blooms has the ability to melt layers of stress from one's body in a matter of moments. I don't think there's a better way to end your day of exploring Bacolod than to relax in their tropical oasis. Come and enjoy nature at its best, come to Saltimboca Tourist Inn! Indeed, Saltimboca lets guest experience absolute ease as well as an enriching immersion into the city's art and culture, proving that they never settle with giving guests a less-than-stellar Bacolod holiday.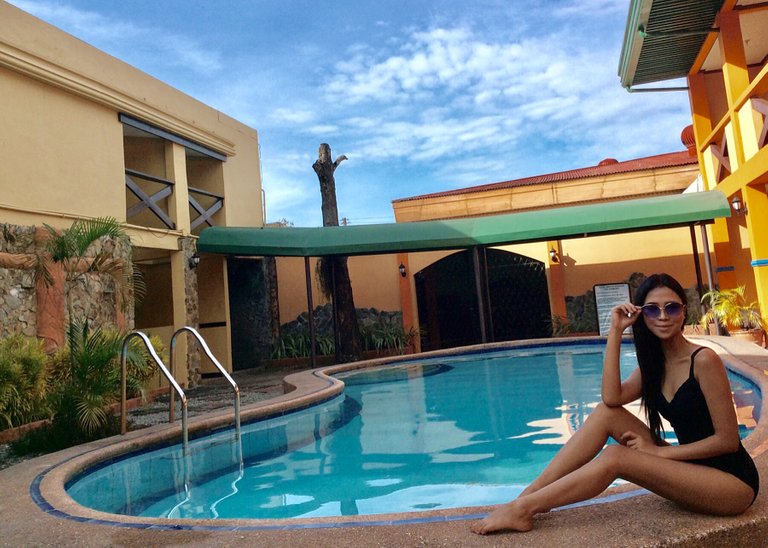 I am a traveler just like you, so I understand the value of a needed vacation. I take pride in writing truthful, unbiased guides, based on real experiences. I pay for my food, tours and hotel stays, keeping myself impartial and without obligation to write a favorable review for a service given. I am fueled by my desire to share and help you plan a vacation filled with extraordinary experiences you'll cherish forever.