Mountains aren't all Alberta has to offer, the Badlands are just as unique as the Rocky Mountains. The unique scenery created by wind and water erosion over millions of years creates a window to the past. This area was first settled by coal miners and it now hosts a prison, but that is not where the region gets its name from, Badlands refers to an area that is unsuitable for agriculture.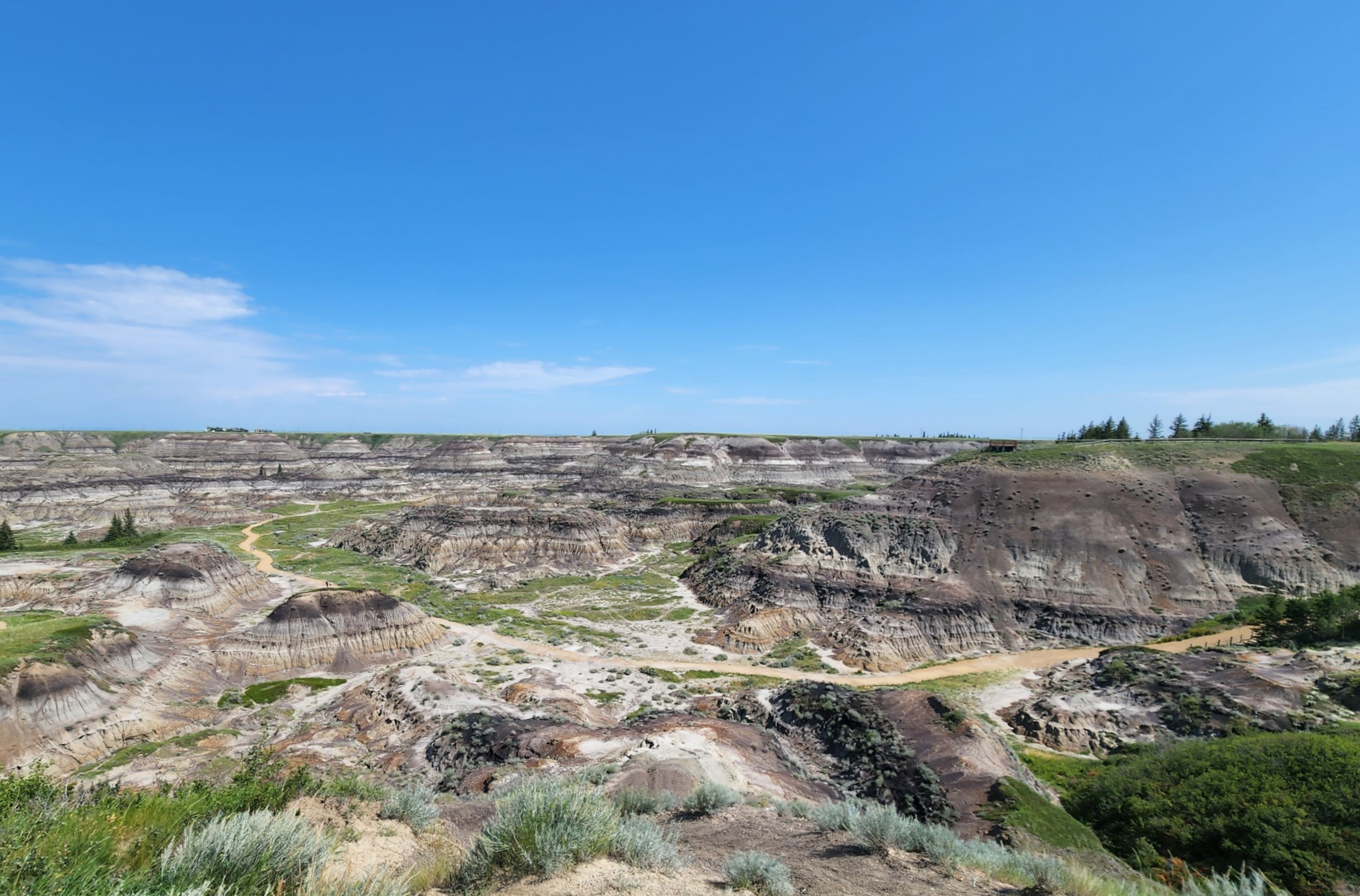 This short 4.3 km hike is about a 90 minute drive through wheat fields from Calgary and is relatively flat for Alberta. Horseshoe Canyon is more for scenery than exercise, the area is a must see for all tourists visiting the province. It offers more than just unique views.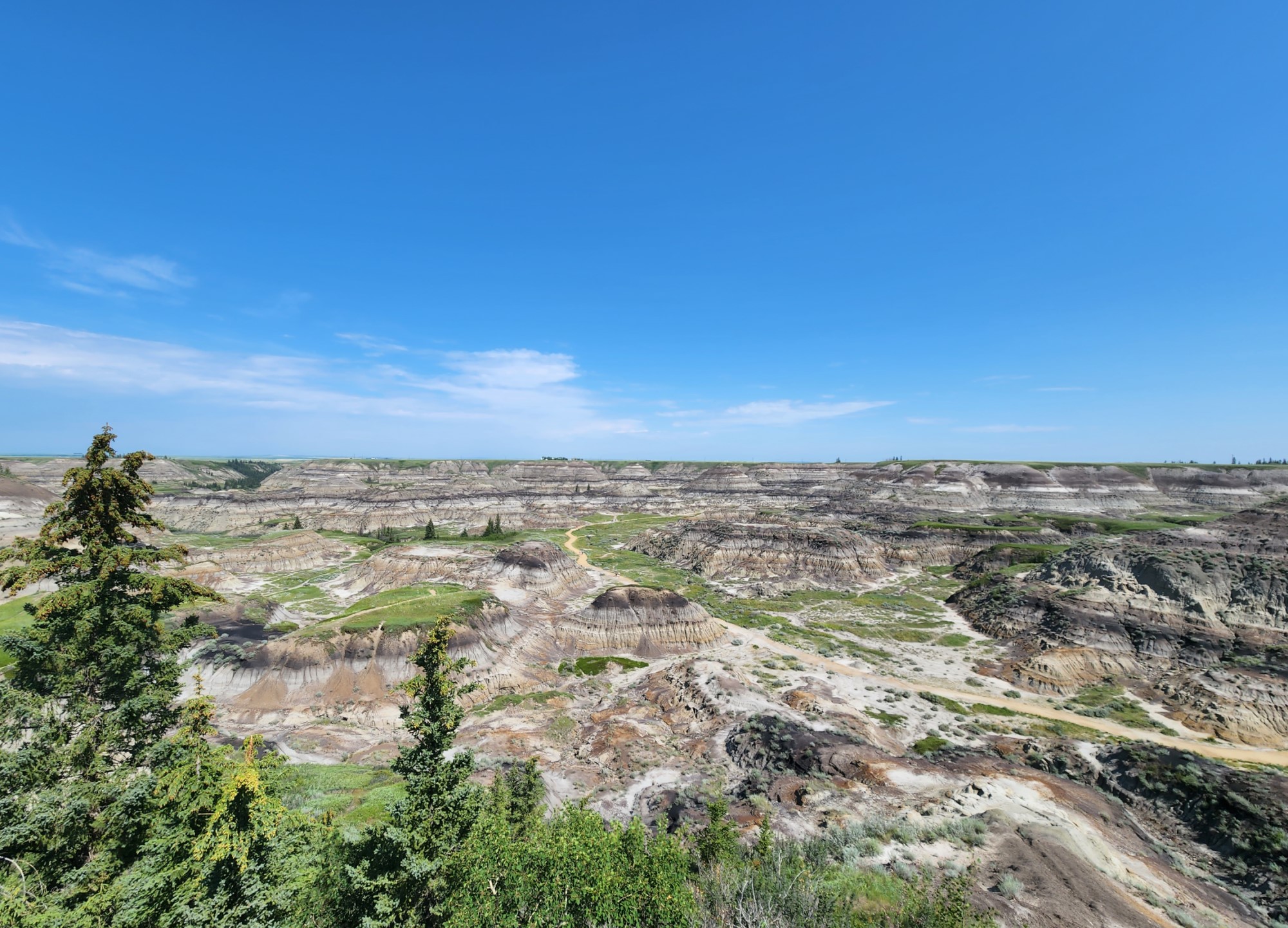 There are stairs leading down into the canyon with a steep road. We saw people of all types including those with strollers making the trek. Everyone wants to get a close up glimpse of the terrain, some bad tourists were even climbing the edges of the canyon.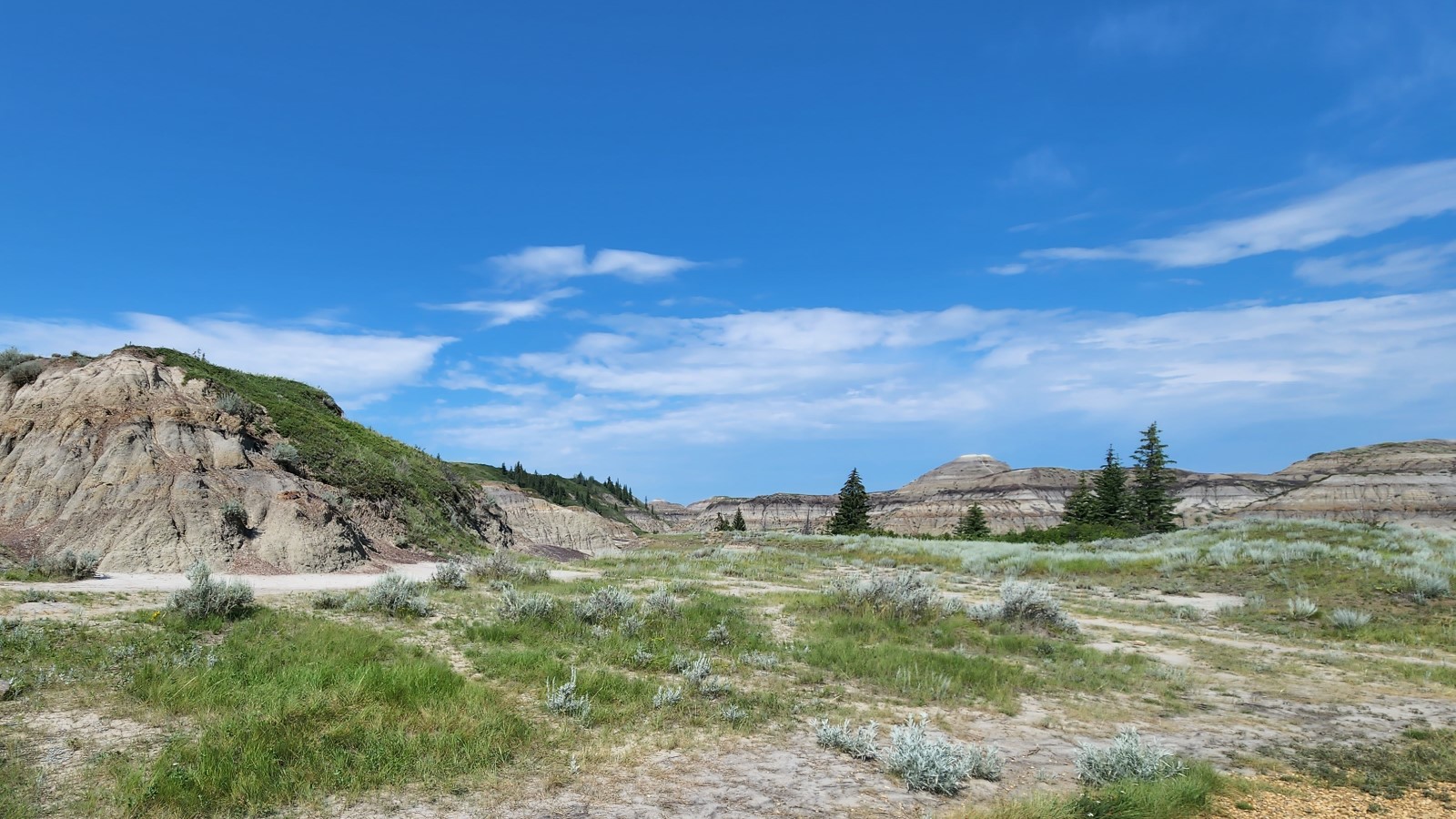 You can see the destruction below, the hills are supposed to expose layers of sediment from millions of years but instead grass grows as people stomped all over it. Asides from taking a selfish selfie, maybe they were looking for something more.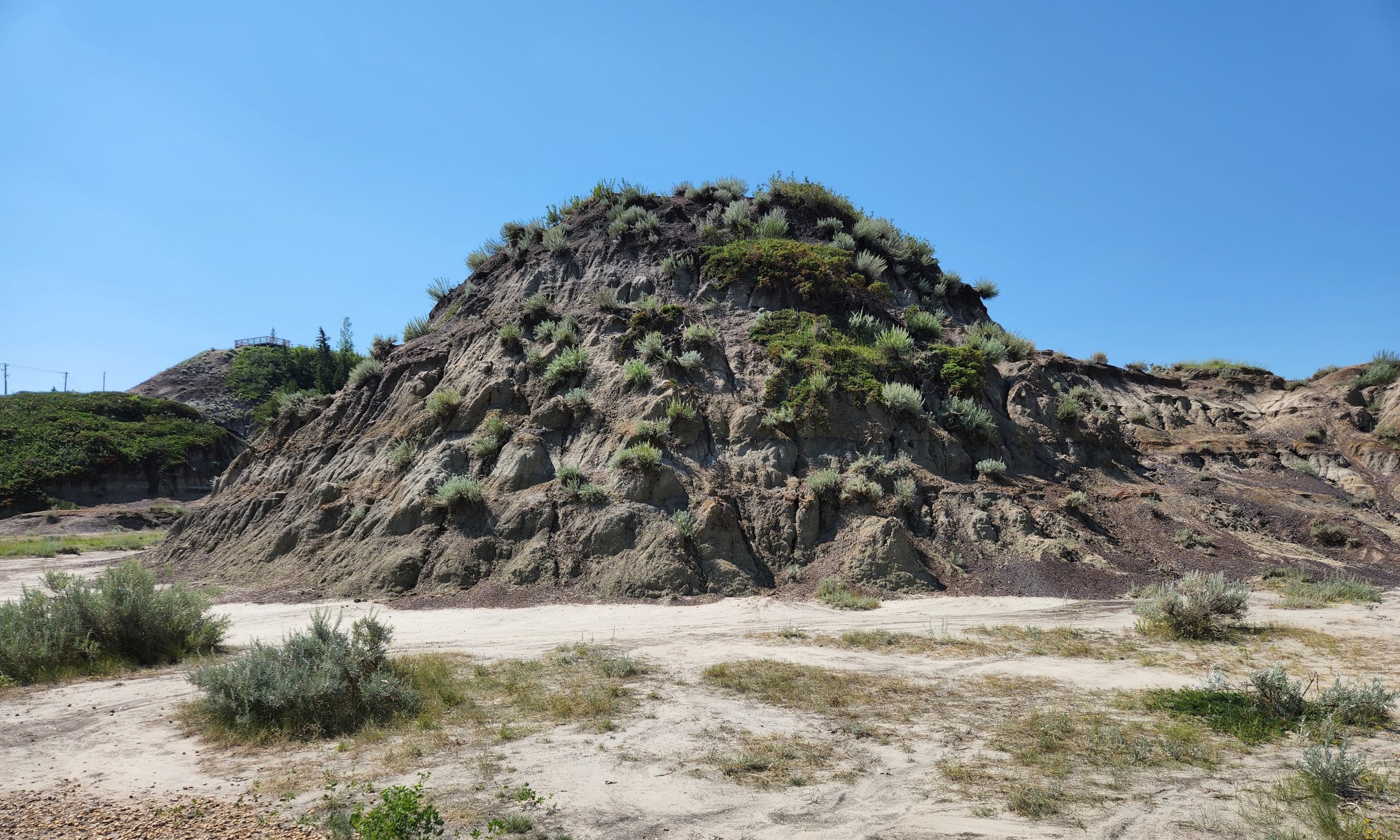 Behold, the largest Dinosaur in the world! That's right Drumheller is one of the best locations on the planet to find dinosaurs. Alberta is known for its oil and mining industries, they have found countless fossils here including some very famous specimens.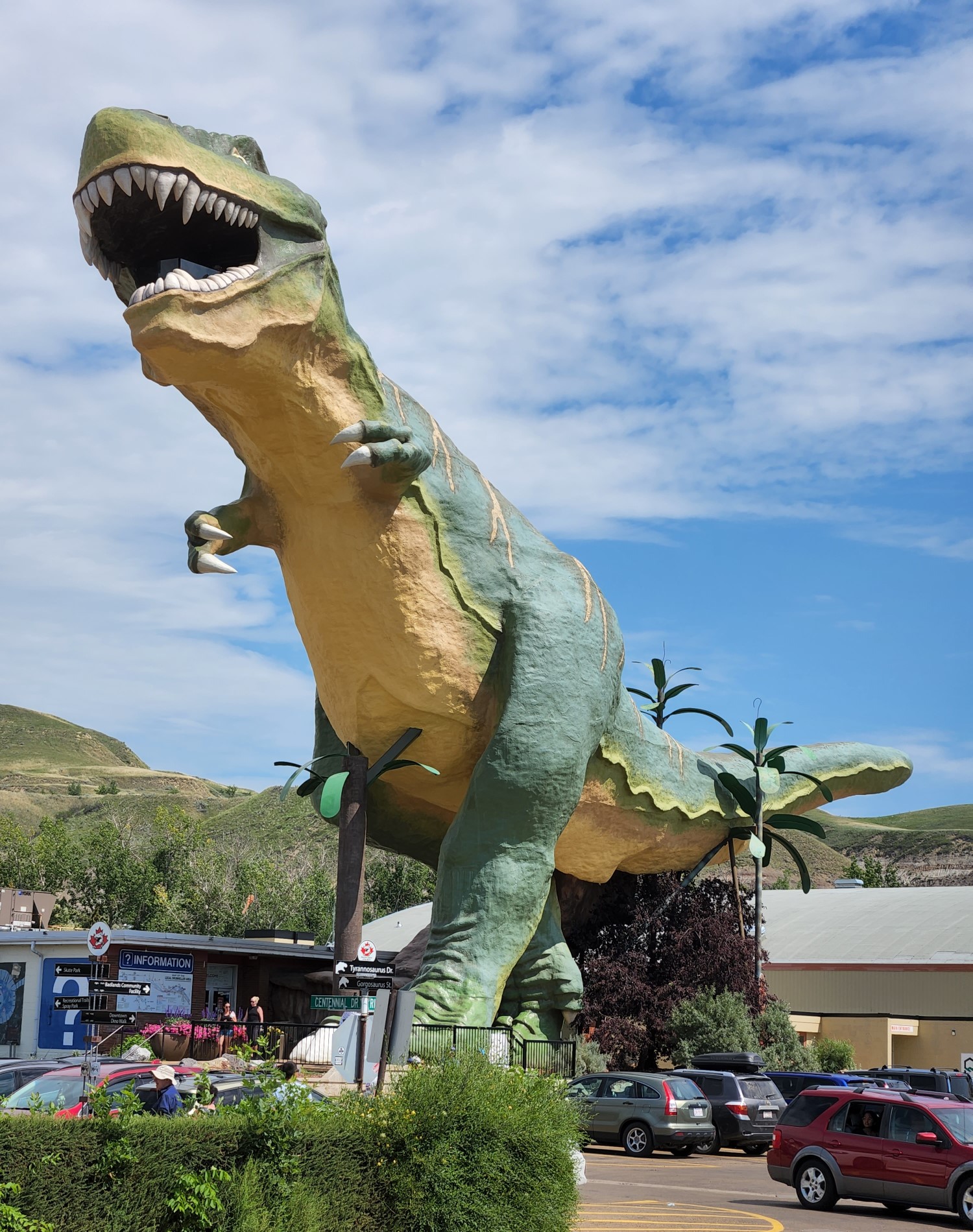 The Royal Tyrrell Museum is a must for all you dinosaur lovers. They have real fossils of some of your Jurassic Park favorites. It's well worth a visit and is popular with the kids.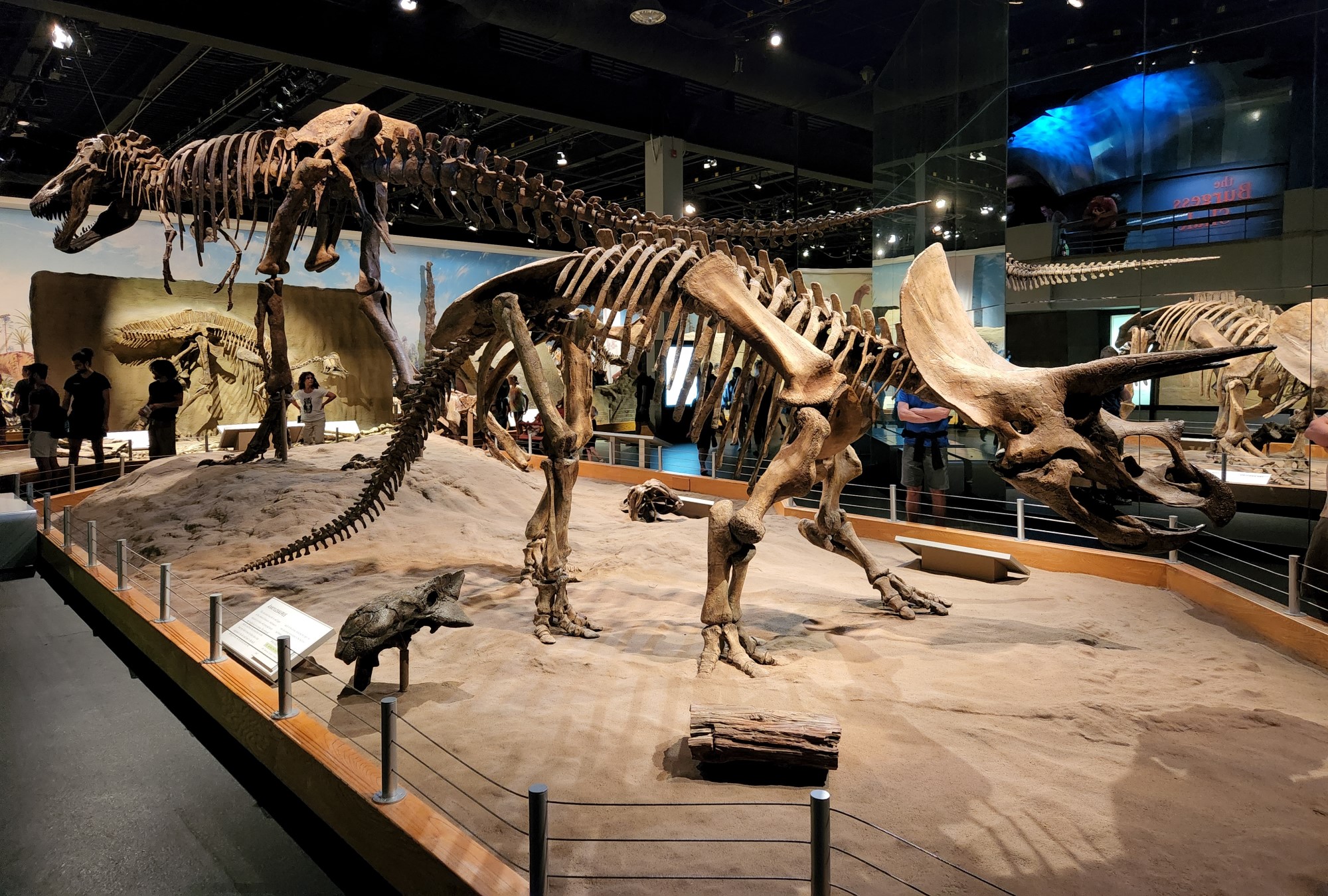 The town of Drumheller is surrounded by the badlands, another popular vantage point is by Horsethief Canyon. Similar to the Horseshoe Canyon but much more impressive, it's definetely worth the drive past Drumheller. Apparently people used to steal horses and hide somewhere in this vast canyon.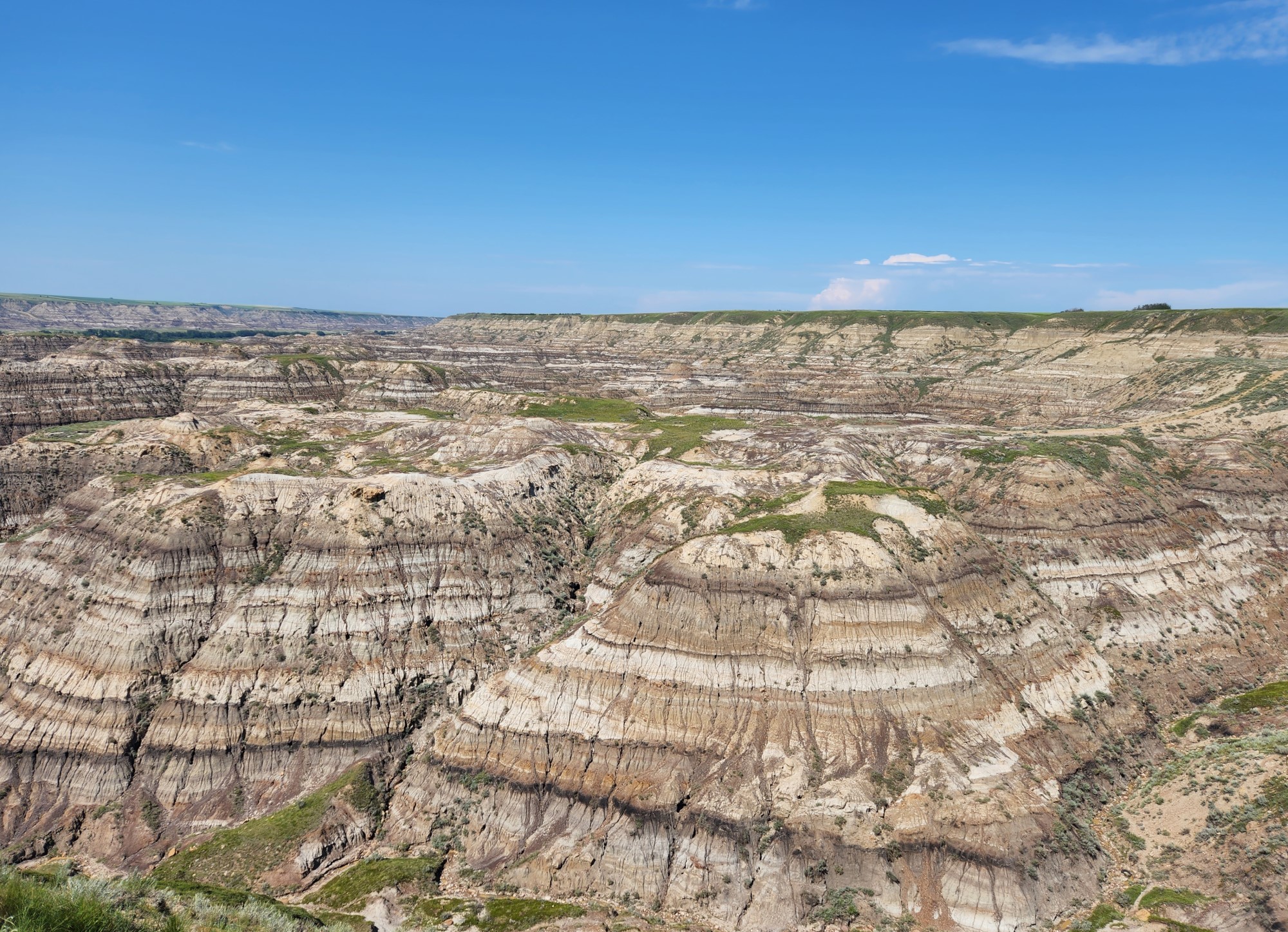 There are many tourist attractions in the area and one can spend a few days. Don't confuse Drumheller with Dinosaur Provincial Park, it's a couple hours away further down the river. With the hike in at Horseshoe Canyon, touring a couple fossil stores in Drumheller, visiting the museum and stopping by the Horsethief Canyon, we were done for the day.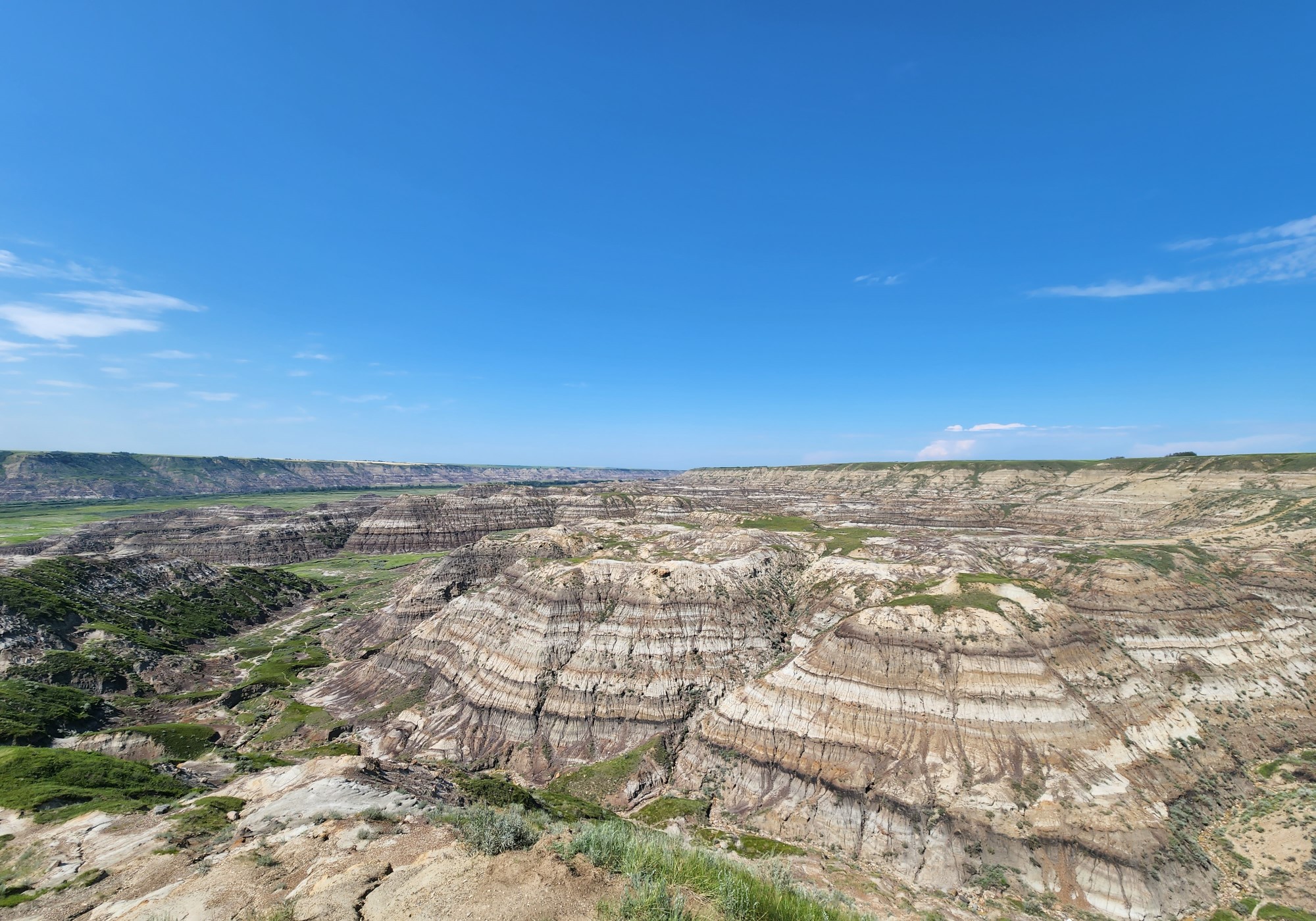 19/20 People head West to Banff when visiting Alberta. Do yourself a favour if you are here for sightseeing, especially with the kids and go to Drumheller. You won't regret it!
All Photos Taken on a Samsung A47