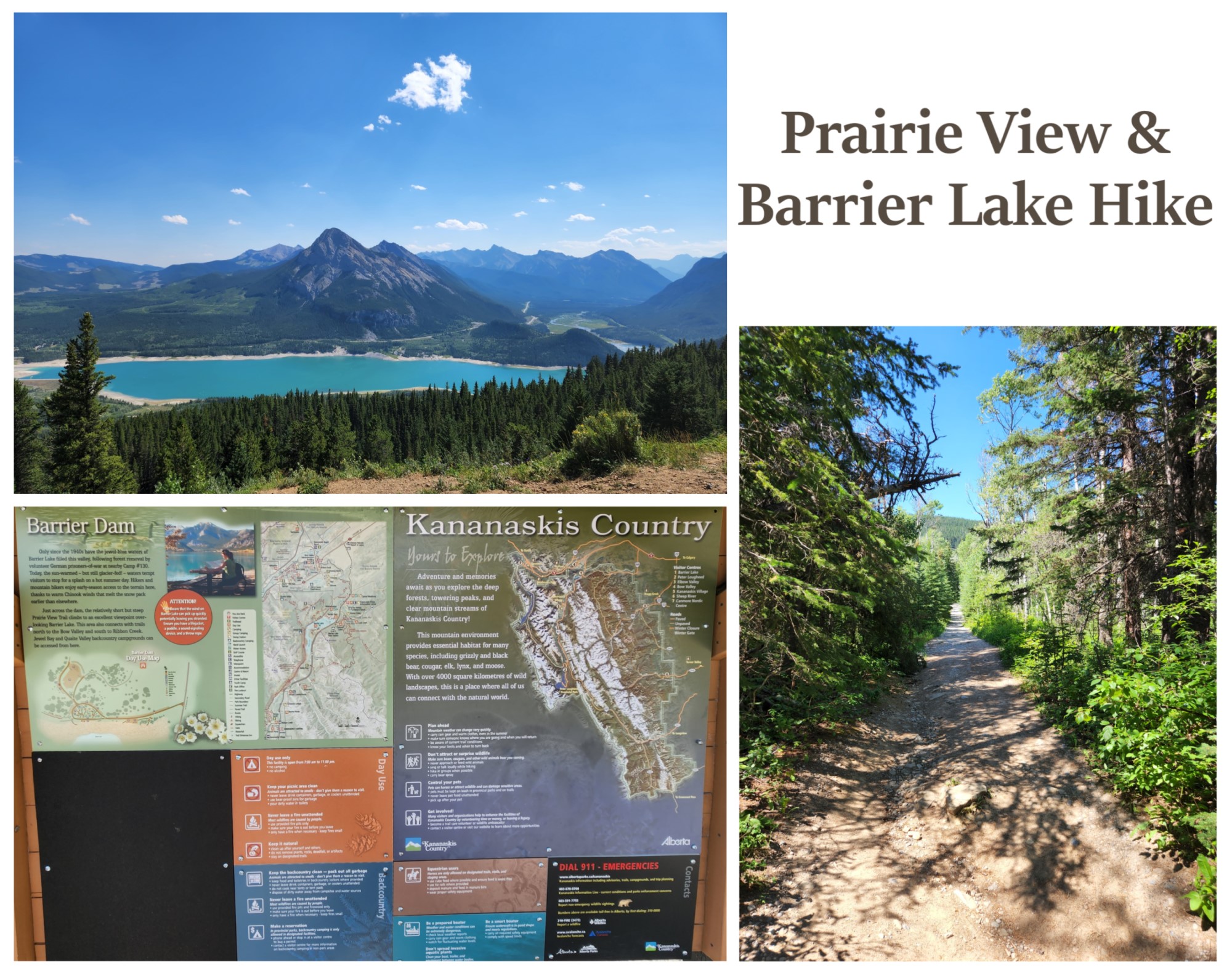 Located just under an hour from Calgary, Alberta makes Barrier Lake a perfect place to get away for the day. It's also a great spot to visit if you're ever in the area as it is closer and despite the popularity far less crowded than Banff or Lake Louise. Locals flock to this artificial lake for water sport and to chill on the beach, while others go hiking. Kananaskis Country consists of four large provincial parks and is relatively undeveloped, allowing for nature to provide most of the excitement.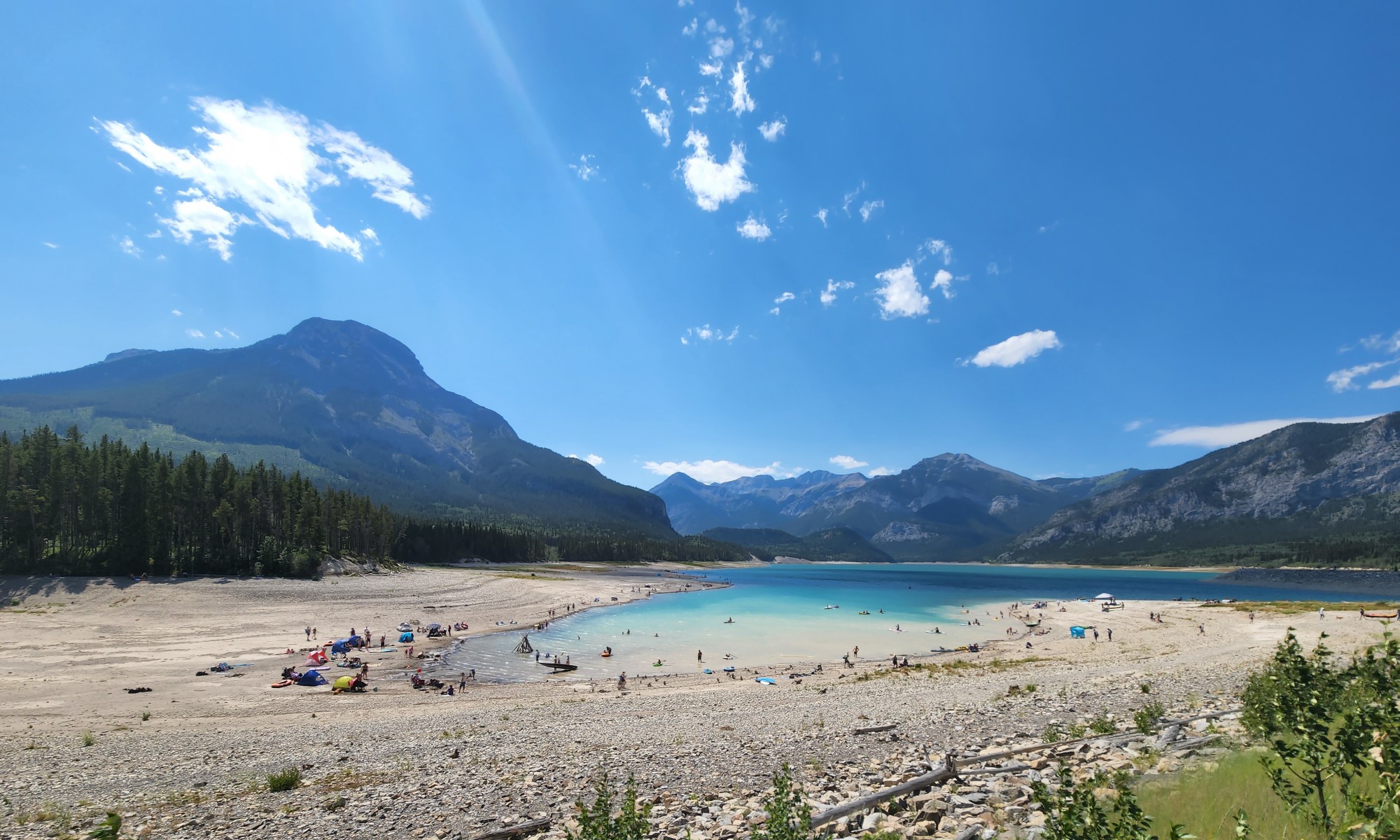 There isn't much parking on a beautiful and hot day as families gather for a day at the beach. Don't be confused with the tropical aquamarine colours, this is glacial water and snow melt. It's cold on even the hottest of summer days and those swimmers are crazy Canucks. A dam in the river and the shallow bay might make it tolerable, however we prefer more action, like river rafting or white water kayaking.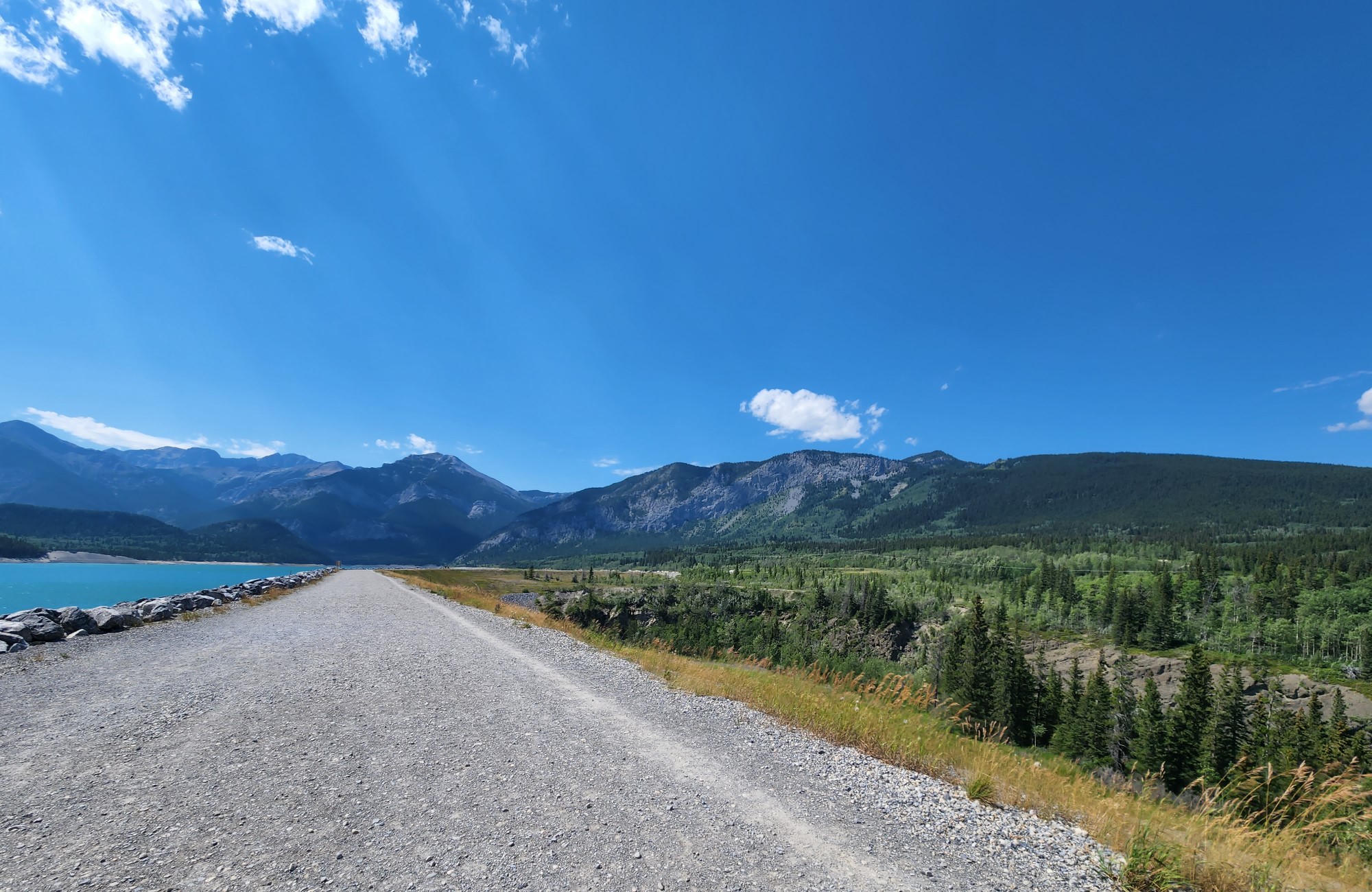 The hike starts on the other side of the lake, you walk across the earth dam and head towards Yates Mountain. It's a wonder how this created such a beautiful lake when most other man made lakes in Alberta are glorified duck ponds. The entire area is stunningly beautiful and the TransCanada Trail passes along this dam, then veers to the left through Jewel Pass.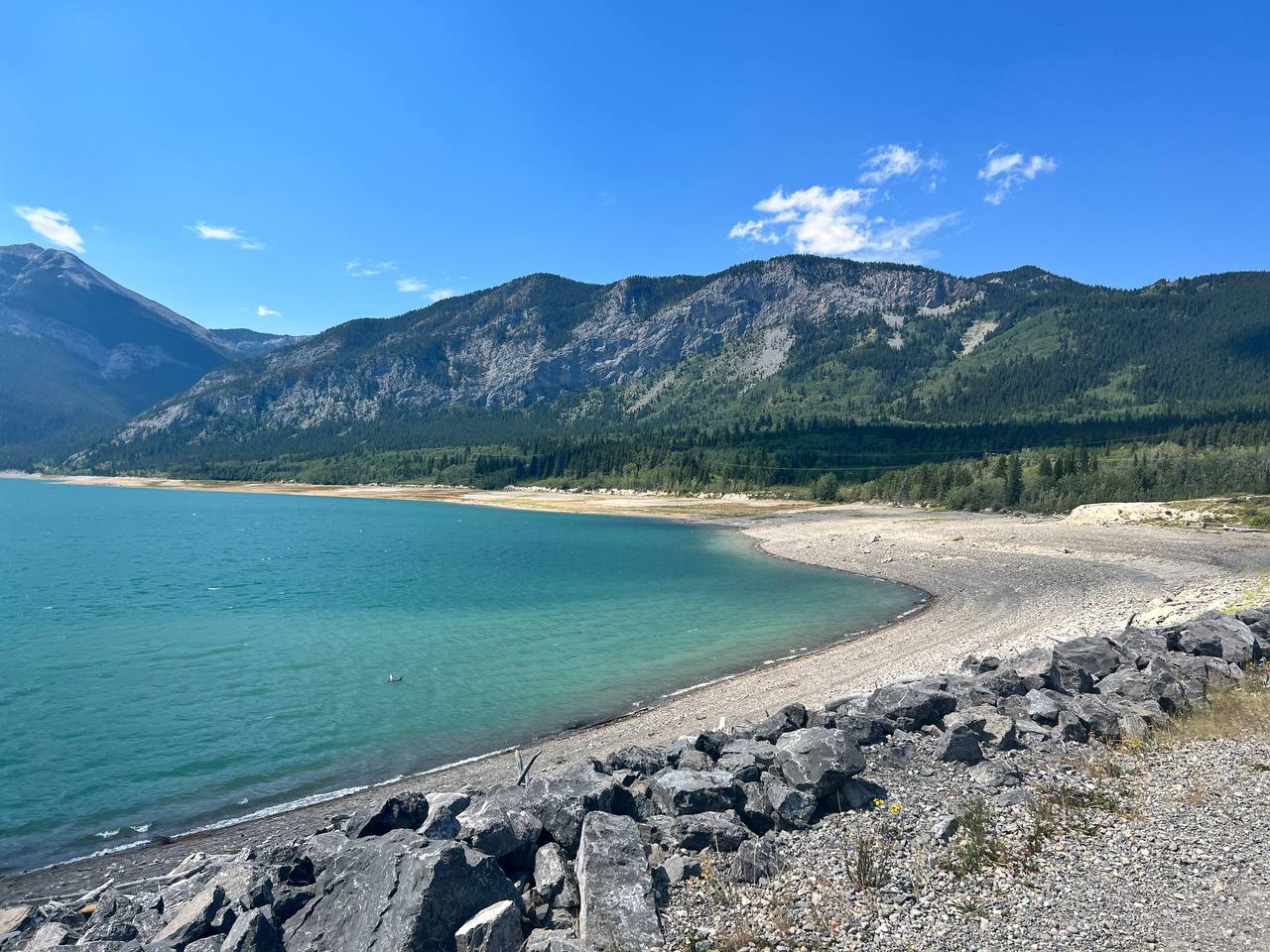 A closer view of where the hike goes up through the forest on the right then across the mountain ridge. Optional paths can take you to the top of Yates Mountain where there is a lookout tower and you can do a loop down through Jewels Pass on the left. We chose to come back down the way we came since we weren't prepared for anything more than a moderate hike.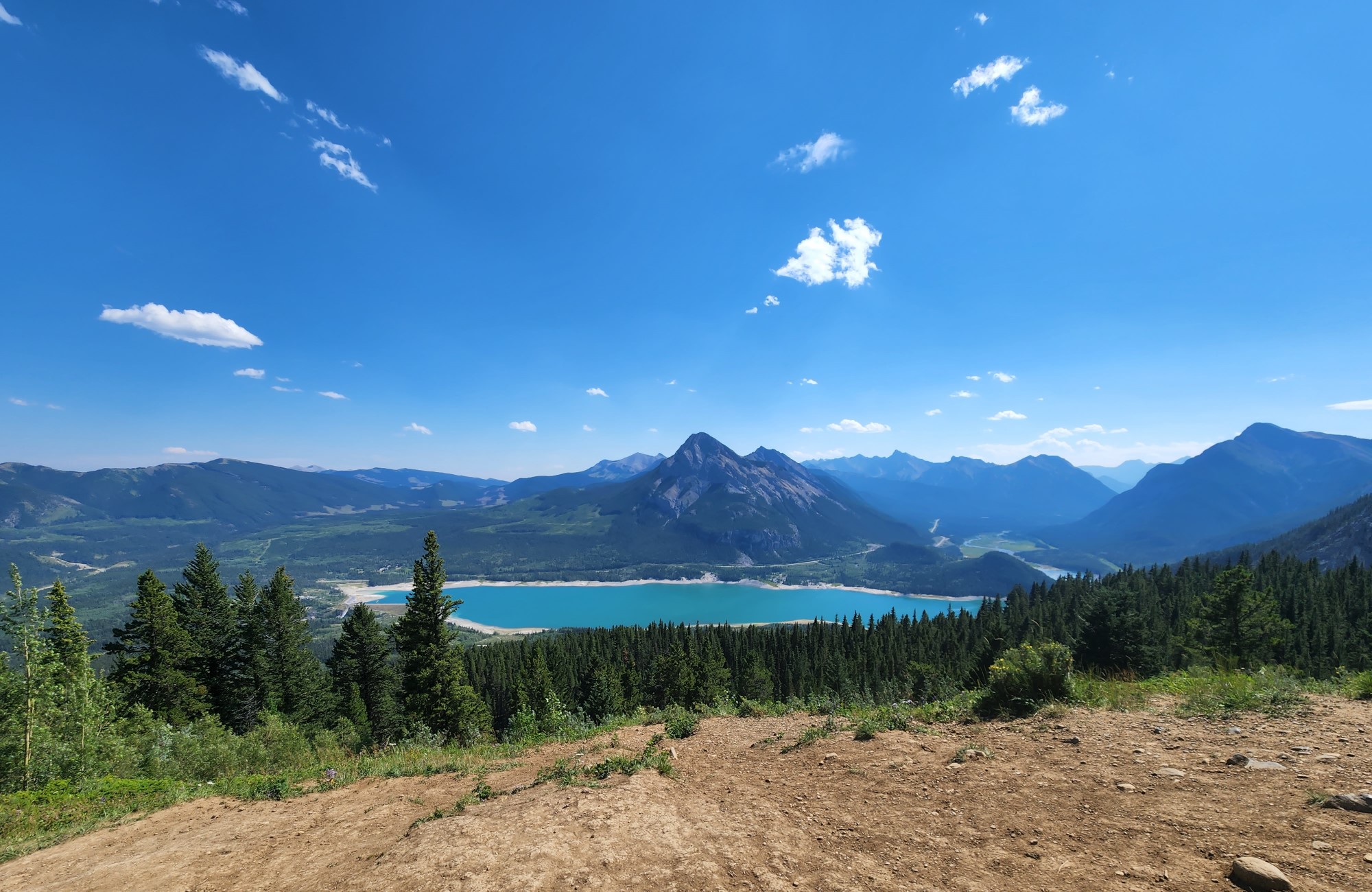 Nonetheless, the view of Barrier lake is incredible from up here and the path is well maintained. You can stop as much as you wish to catch your breath on the way up and once you get to here you can continue or stop and eat lunch while admiring the view. The trails are endless in this area and you can really choose your own adventure.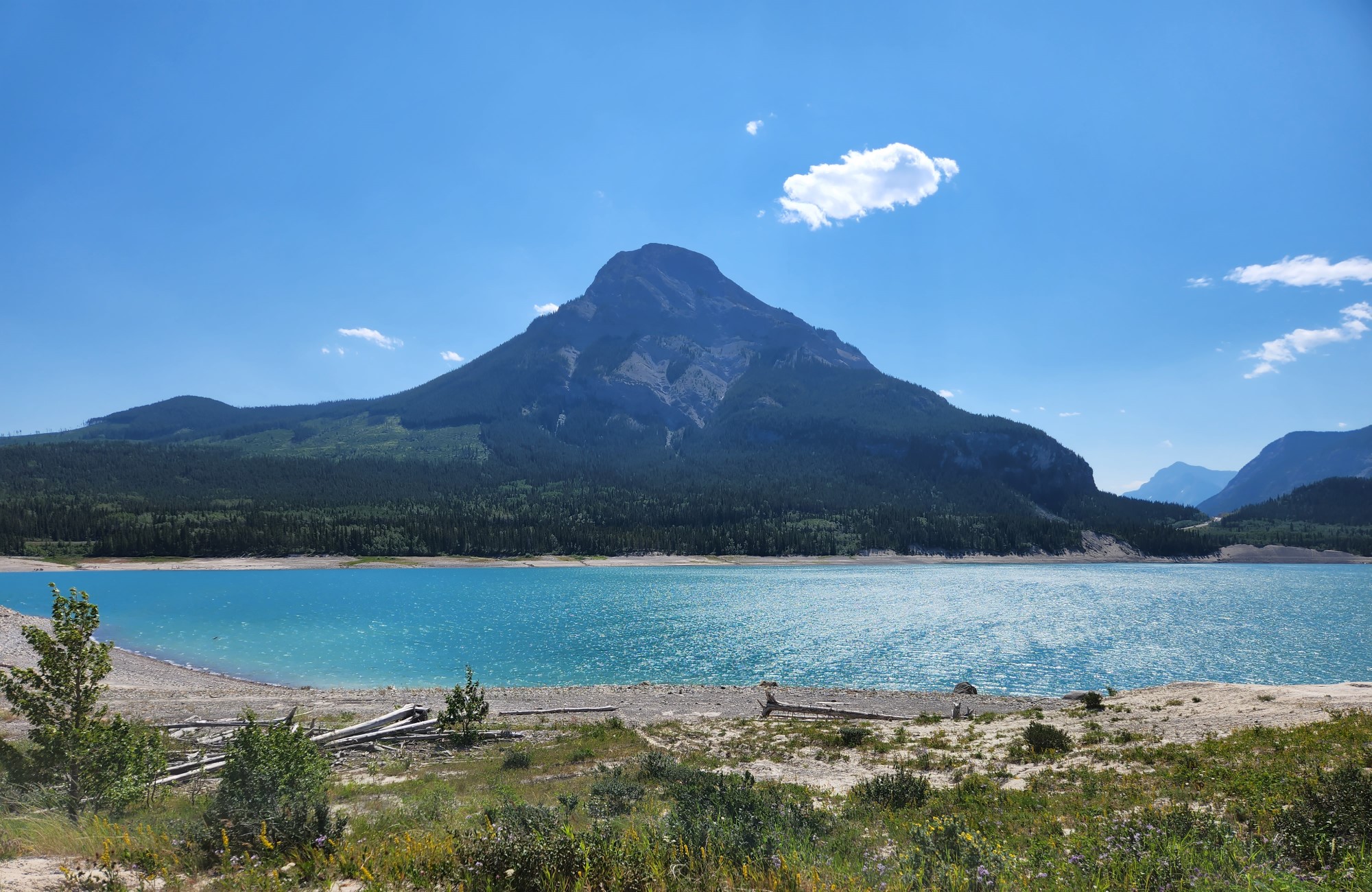 Mount Baldy is that mountain in the middle of the prairie which stands out like a sore thumb. This close up photo was taken from below, directly across the lake. I much prefer the view from above and could sit there all day.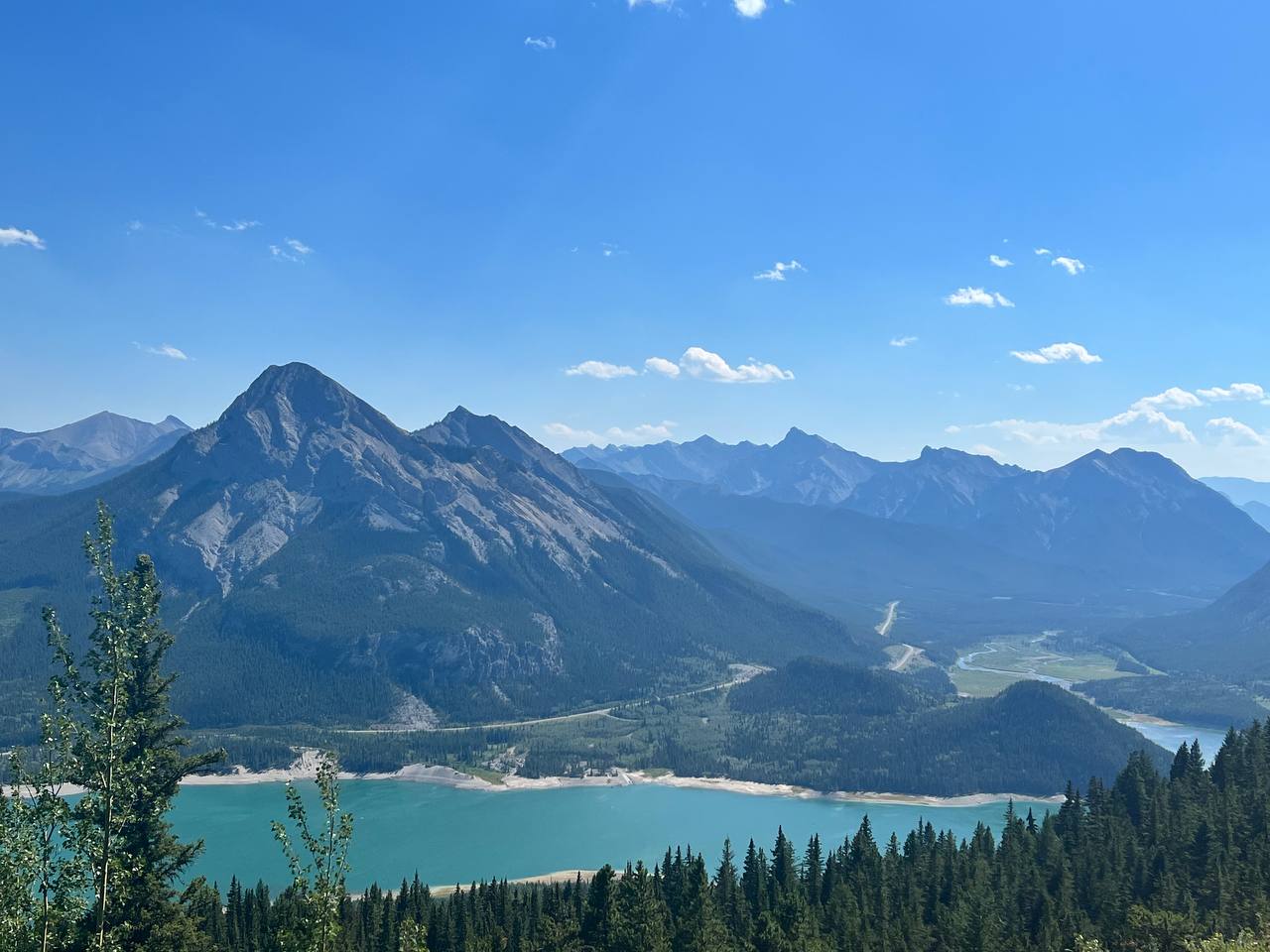 The Kananaskis river valley off into the distance offers skiing at Nakiska, horseback riding, golf and countless other adventures. We will be back at least every month as the seasons change. It's never a bad time coming out to the mountains if you are prepared for the changing seasons but on a perfect summers day it doesn't get better than this.