Gudbrandsjuvet Gorge
The kettle-holes at Alstad
Here at Alstad, Valldøla river passes through a narrow gorge. High above the rapids, the rocky edges lean towards each other from both sides with the result that there are onlu a few meters across the gorge. Legend has is that a nimble young man called Gudbrand jumped over to escape with his kidnapped bride - hence the name Gudbrandsjuvet gorge. There is hardly another place in the country where so many large kettle-holes are found. Kettle-holes were carved out over thousands of years by melt-water from the glacier in the ice age.
Guldbrand Bridge
There was probably a bridge over the gorge a very long time ago, but we know very little about it. The oldest reference is to Guldbrand Broe, Allfare and Bøygde Broe in 1785. The road plan Valldalen-Romsdalen entered into the main road network in 1916 and the first result was this beautiful stone arch bridge. The bridge was completed in 1919 and is the one we use today. When the Trollstigen opened in 1936, Gudbrandsjuvet gorge was a popular viewing point from which to look down to the canyon and the kettle-holes.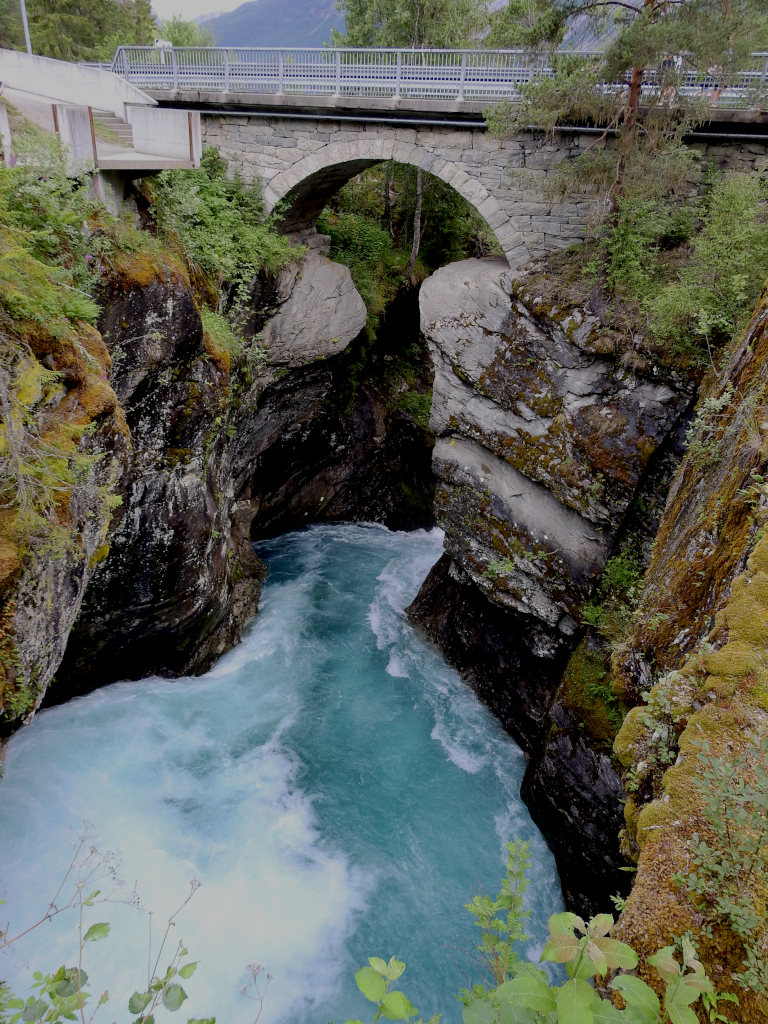 Experiences of Nature
Valldøla is a fine salmon river up as far as the Gudbrandsjuvet gorge, and there is a large amount of trout above it. Plentiful mountain lakes also provide good trout fishing. There are opportunities to take part in several exhilarating activities both for young and old at Alstad. These include canyoning, jumping, diving and climbing. At the skjersura scree slope one can join a wilderness camp and follow exciting paths past Olav's overhanging rock slab and Olav's spring, for example.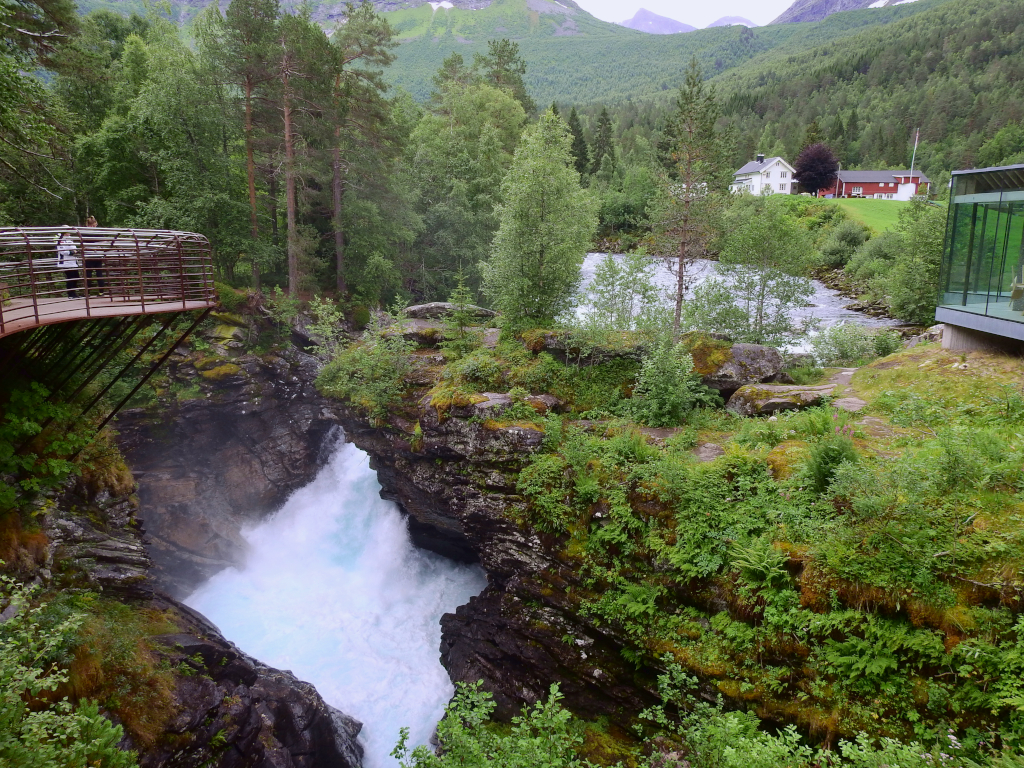 Saint-Olav in Valldal
At New Year 1029 King Olav Haraldsson, Holy-Olav, Led his army through Valldalen. The journey was given a lot of space in the history of Norwegian Kings by Snorre Sturlasson. Snorre wrote a great deal about when the king was here at Alstad. There are information boards and signposts for those who would like to follow in King Olav's footsteps. From the car park, the sign points towards Olav's road to Olav's spring, Olav's rock slab and through the Skjersura scree slope. At Grønning one can cross the main road and return to the old country road along the river. They say that drinking water from Saint Olav's spring cures Illness.