Barrington Tops is a World Heritage Listed national park with an area of over 750 sq/km. There are so many amazing natural wonders found within its boarders. Any direction that you enter this expansive reserve you will find beauty.
@krystalfinnigan and I have explored this parks lower lying southern side during summer, but over the weekend we decided to make out way up to the norther entrance to climb the peaks of Gloucester Tops. We did our research and learned that there were some secluded falls just off the track waiting for those willing to hunt them down.
The area has 2 wheel drive access to all its walking tracks which is a blessing for my little Holden Astra. The roads to get there are unpaved with river water flowing over parts of the concreted crossings. If you had seen my previous post with the highland cows this would look familiar.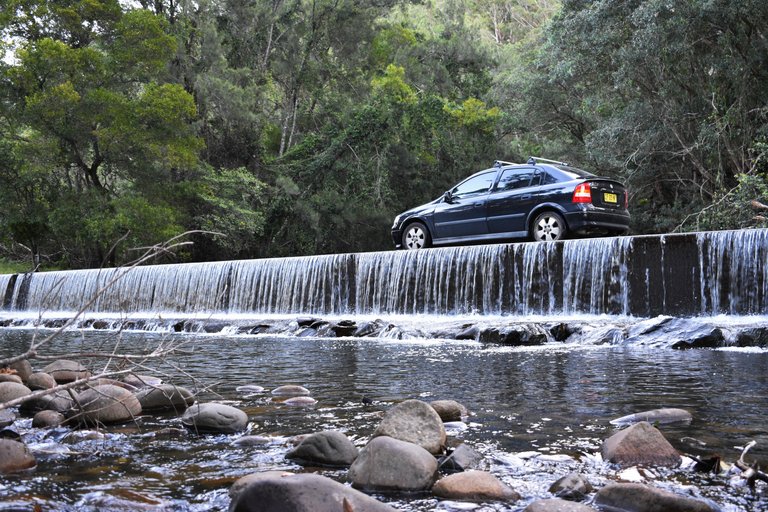 We made our way up to the highest camping area to park the car and set up our Kmart $50 pop up tent. Krystal is a genius and recommended we bring a little gas cooker to prepare some warm sausage sandwiches and it made the whole night better. By the time we arrived the sun was already setting and nearing just 5 degrees C so the cookers warmth was a blessing. Little did we realise it was about to get a lot colder.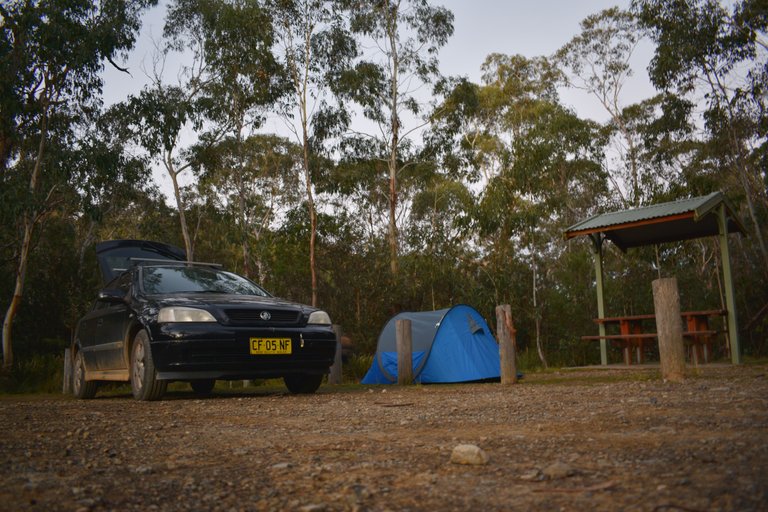 We had both brought tons of warm clothes and blankets but even huddled together in the tent fully layered up it was hard to keep the cold from penetrating to our bones. After a restless sleep we decided to rise early. We knew it was cold, but when we exited the tent I noticed that ice had formed on the outside and was coating my car! Our campsite was set 1.3km above sea level and it has been known to snow up this way in the middle of winter so we shouldn't have been surprised.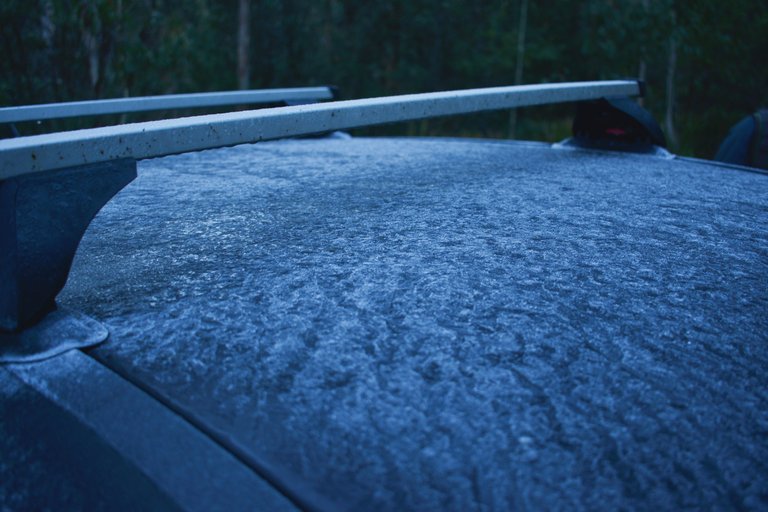 It was just after 6am when we started along the walking tracks. The sun had started to rise but because of our altitude and the forest coverage our skin wasn't kissed by the sun until much later in the morning, so we had to rely on our clothing to keep us warm.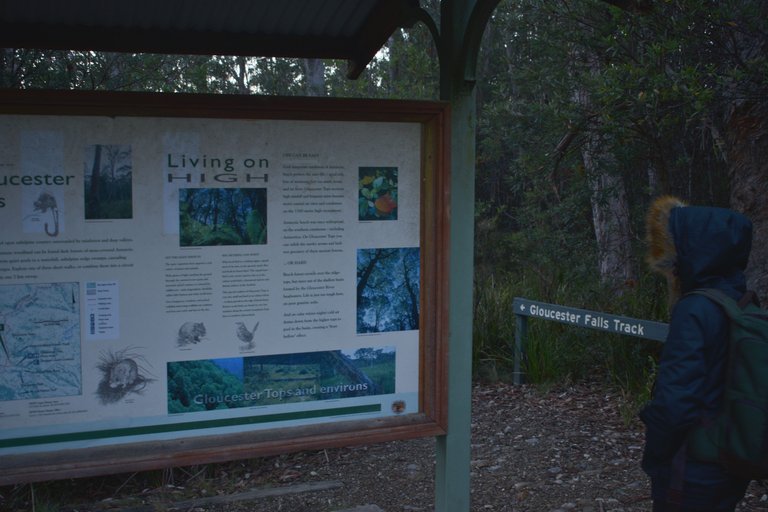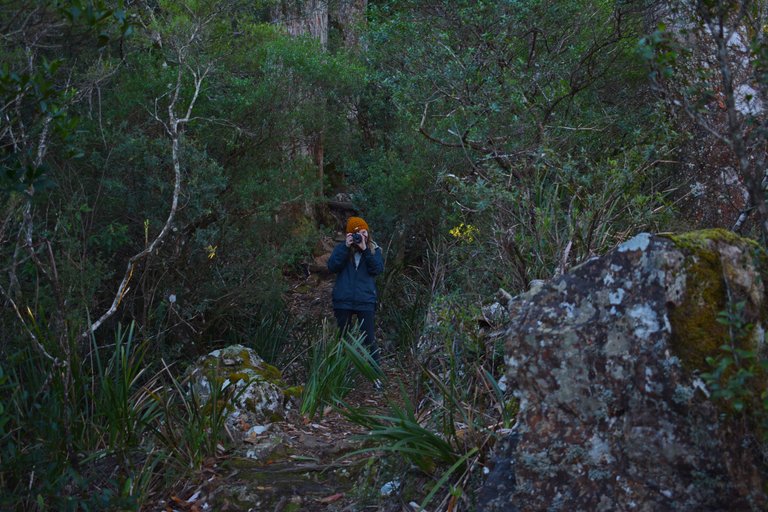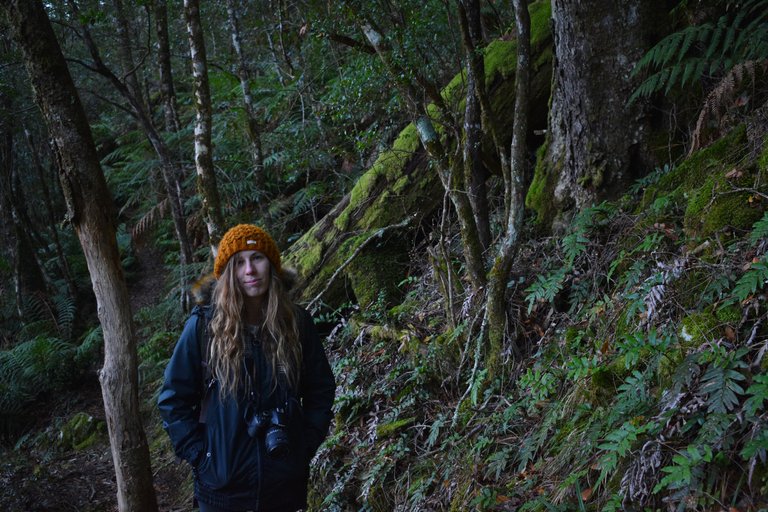 After following the track and enjoying the stillness of the morning forest we heard the waterfalls before we saw them. We followed along further until we were taken to a look out which gave us an obscured view to the falls below.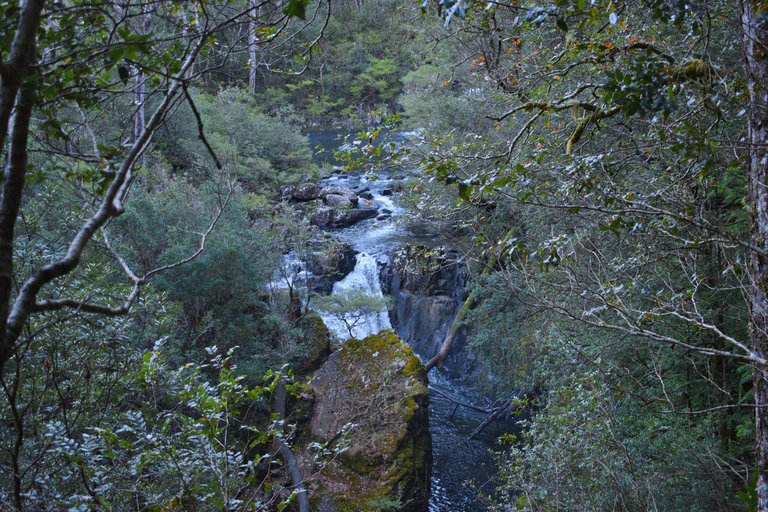 As we got nearer to the water it only got colder, thank god there were no strong winds otherwise I feel we may have had to abandon mission. We made our way off the beaten track and pressed through thick sections of plant life to arrive at the waters edge and were rewarded for our efforts with an amazing view of running water which had fog rising off it. Even though the sun was definitely in the sky at this point the waterfalls were in the shadow of the mountain peak so lighting wasn't superb however it still made of an amazing sight.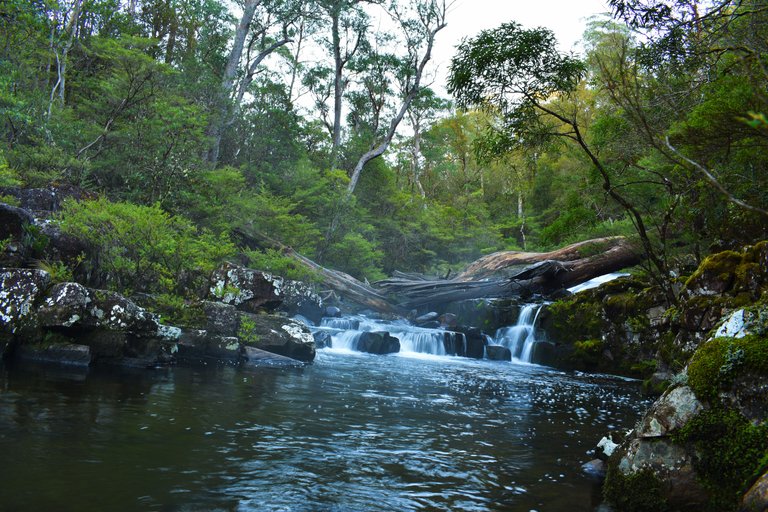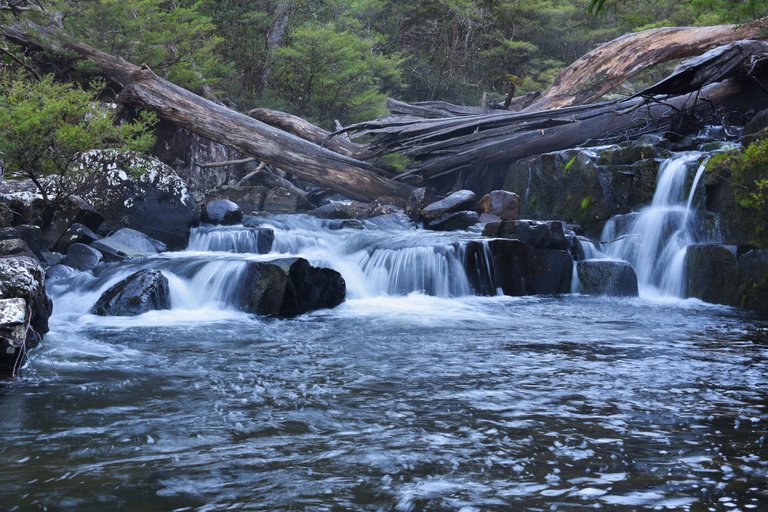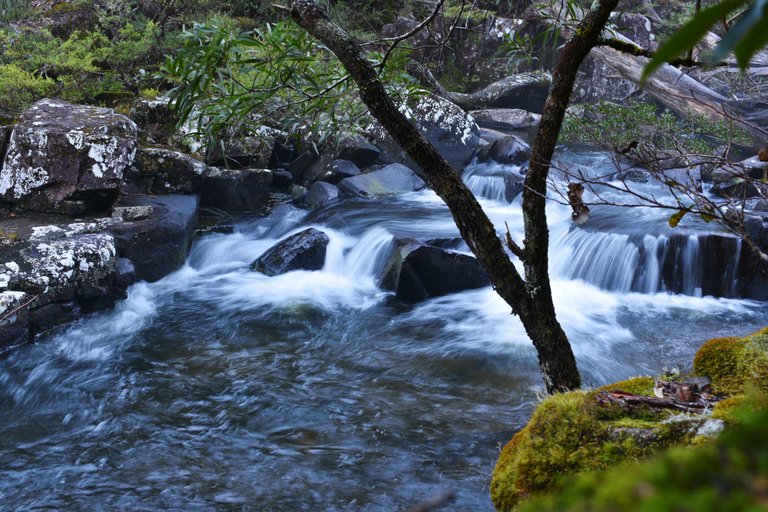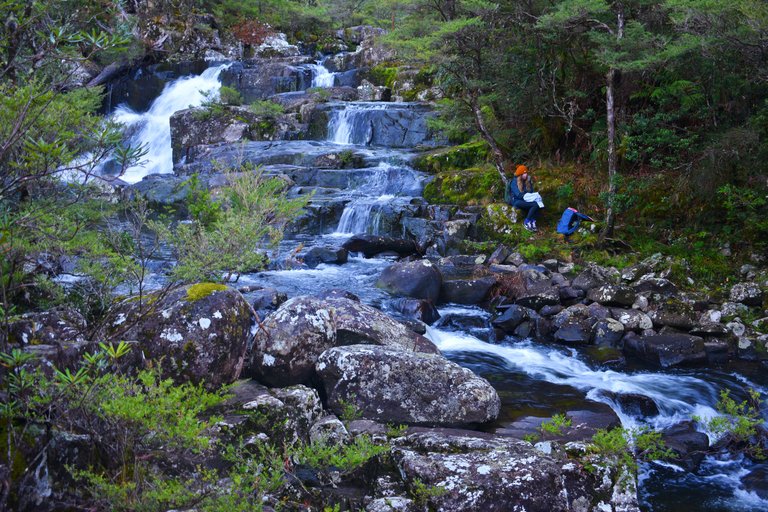 The scenery was beautiful and it was really calming to be able to just sit an enjoy the flowing water that feeds the rivers and streams we had driven through on our way into the national park. Now considering the temperature it wouldn't have been very smart to skinny dip, but you only live once so I took the opportunity to strip down and dive into the deep cold water. Krystal thinks I'm crazy haha.
After a few seconds of freezing temps I jumped out and dried off before throwing all my clothing layers back on and cuddled up to Krystal for warmth before we made our way back up and out of the valley that led to the flowing water.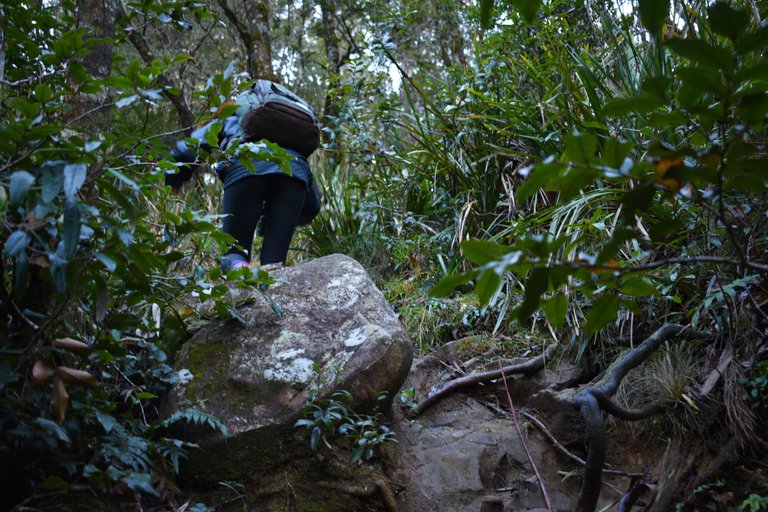 We knew that being so close to the summit there must be a lookout somewhere nearby. The sun was definitely higher in the sky at this point and we finally could feel its warmth against our skin; just in time for me, the human ice cube, to warm up a bit. After following some degraded signs we found the sun drenched lookout we had been dreaming of. It gave us an amazing view of the rolling peaks and eroded gullies that made up this incredible nature reserve that seemed to stretch out forever. With steam from a valley in the distance and the sun beaming down from overhead, for a brief few moments we were in heaven...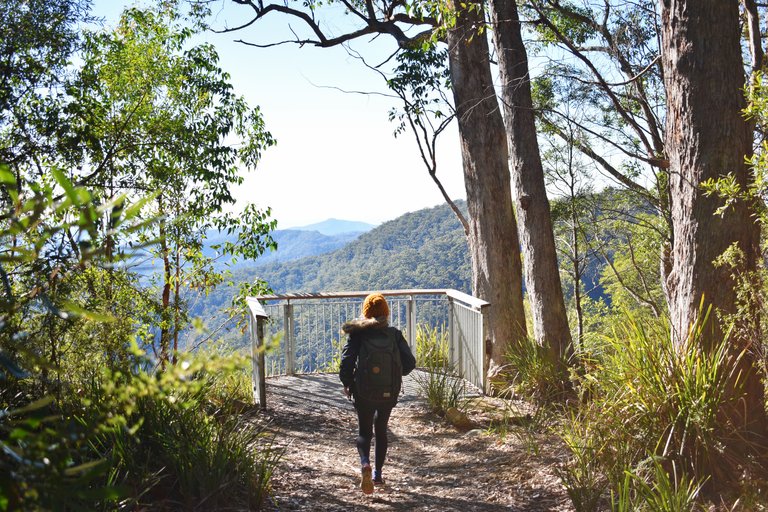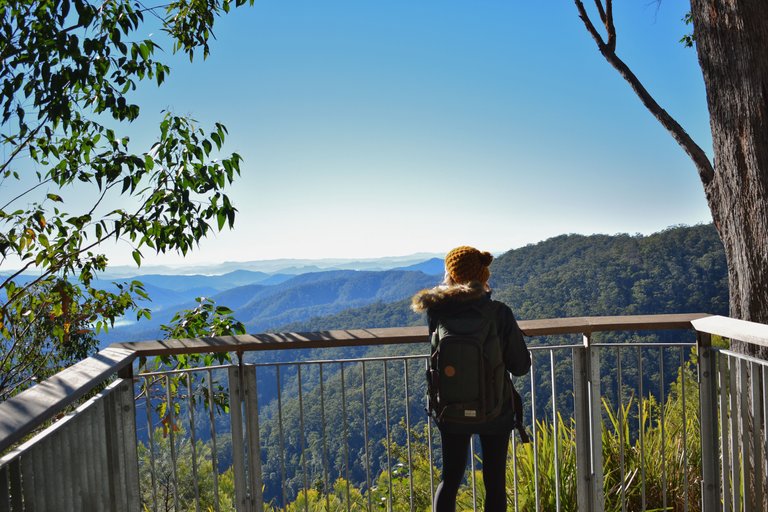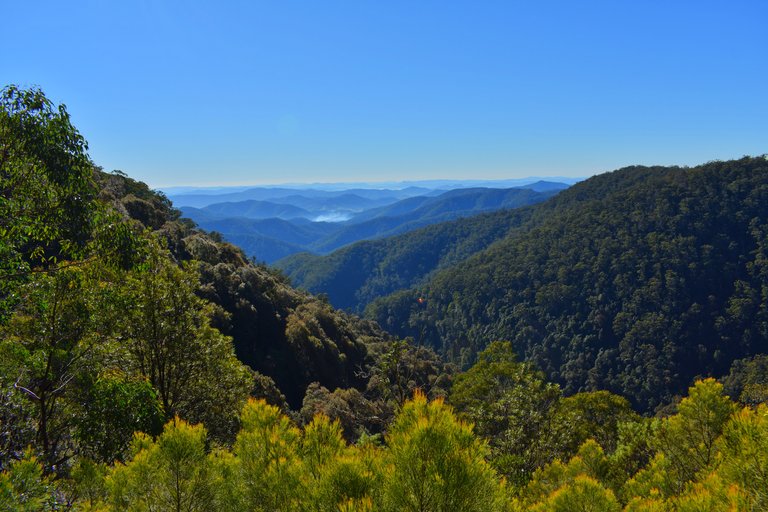 ---
Yours with Purpose
@harrynewman
Free Spirit, Creative
Positive Thinker
An Adventure Awaits Us