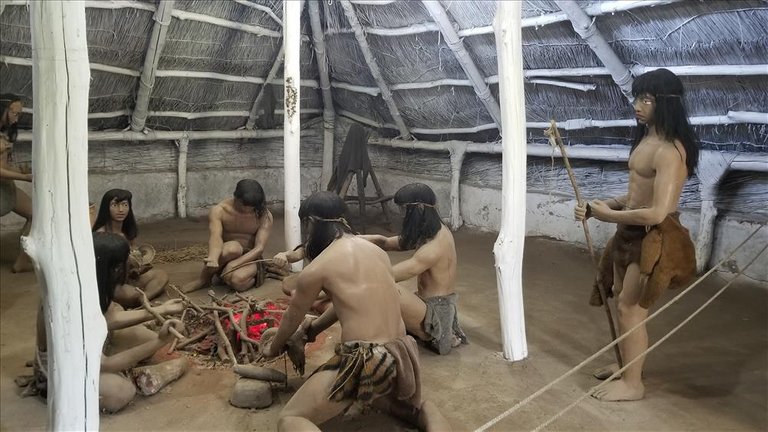 Last time, I shared with you part of Xinle Sites, which is a site of an ancient village of primitive matriarchal society and has a has a long history of more than 7000 years, if you miss it, you can click here.
Today I will continue to share with you rest of Xinle Sites, now let's start.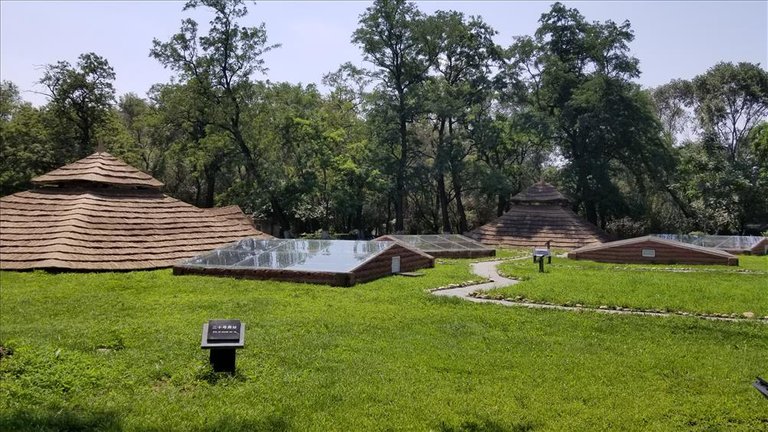 二号房址:
This is the No.2 House.
It was excavated in 1978, which from east to west the length is about 10 m, from north to south the width is about 8 m. There are about five-hundred-forty culture assets including earth-pottery、Stoneware,Bone, jadeware and wood carving. These art works were discovered from this site. It was thought that this site was primitive society matriarchal members to use for meeting.negotiation and public working.
二号房于1978年挖掘发现的,东西大概长10米,南北宽约8米。出土很多石器,玉器,陶制品。这里被认为是原始母系社会开会,议事的公共场所。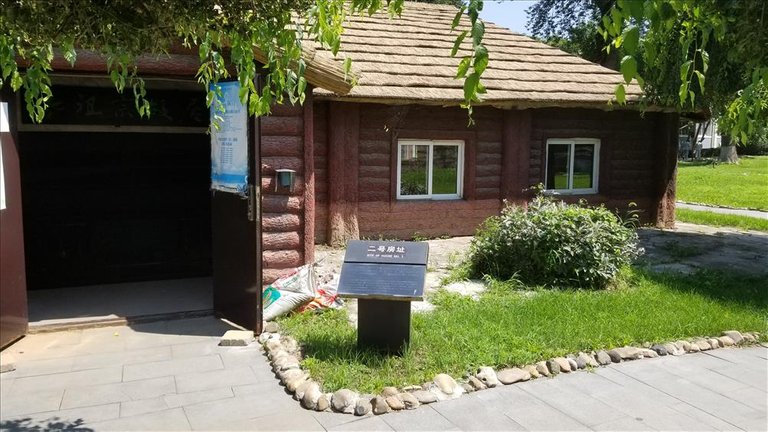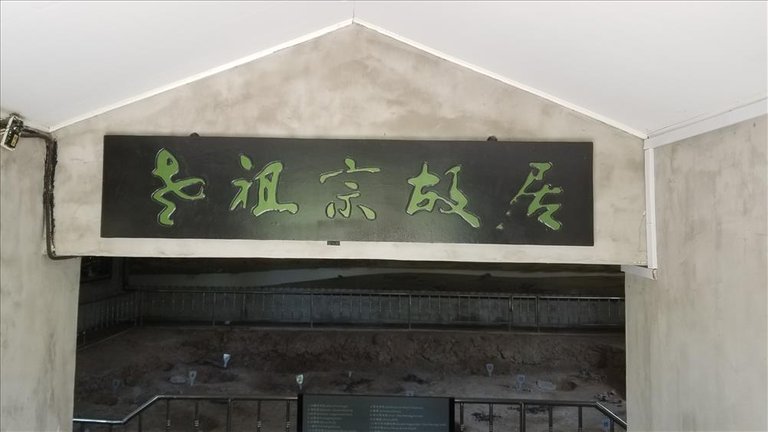 In here, you can see many holes in the ground, each of which is equipped with a label. A label represents the place where an art work came from. For instance, the No. 7 is Fire keeping Area, other labels are stemmed bowl, stone axe, grinding stone, pottery pot, etc.. The finds from these sites point to the existence of a prosperous matriarchal society.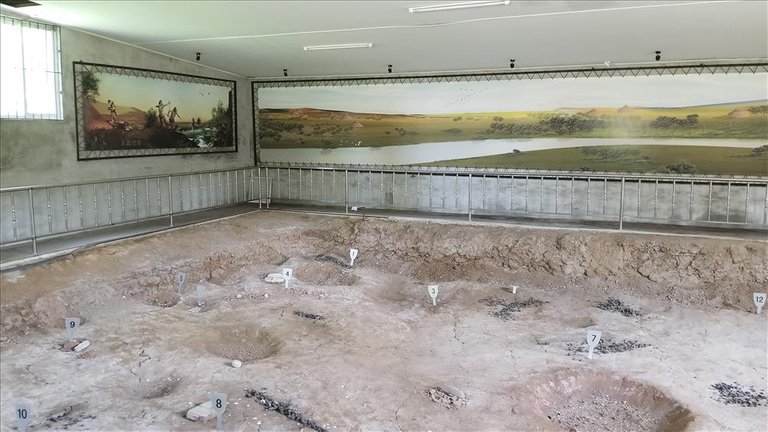 这里你可以看到很多小坑,每个都配有序号标签。每个坑都有对应的出土物品。
比如下面的7号大一点的坑就是火膛 , 然后还有一些陶罐,石头斧子,陶钵,磨石,玉珠,木雕艺术品等等。这些发现的东西说明这里曾经 有过一个繁荣昌盛的母系氏族社会。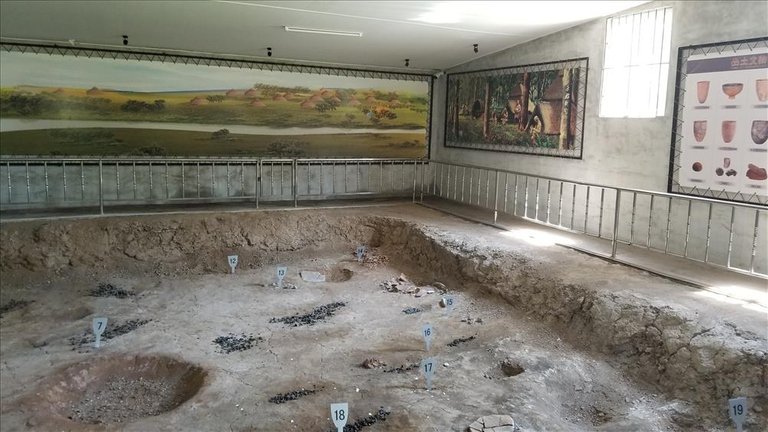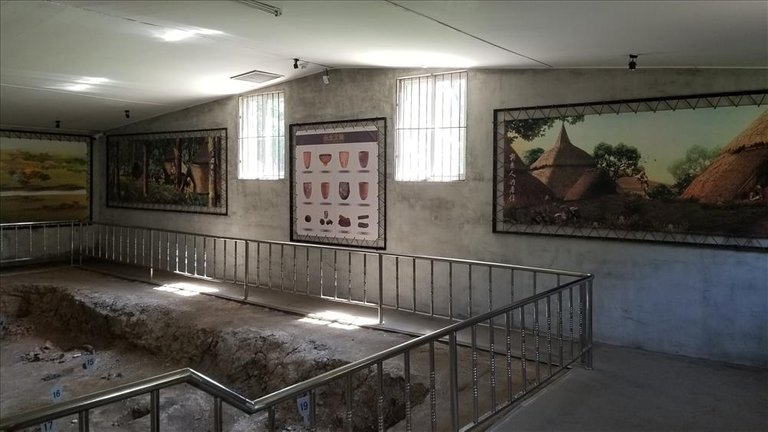 No.7 House 七号房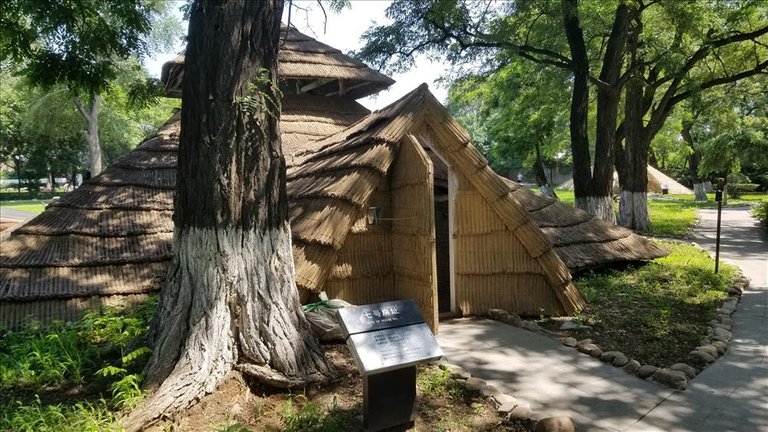 And then we came to the No.7 houses, we saw many models of primitive man, sitting around the fire, which vividly present the scene of their life.
If you see them carefully, you can see a few men working for the woman.
In the matriarchal society, the female are not only the main dint of the birth production and the agriculture production, but also the beam pillar of the spiritual production. So they had high status.
从二号房出来,我们来到了7号房。如果你第一次来,可能会有点害怕。里面黑乎乎的,有一些原始人的模型再现当时的生活场景。
你仔细看看就会发现,正对我坐着的那位女性地位比其他周围男性要高,周边服务干活的都是男的。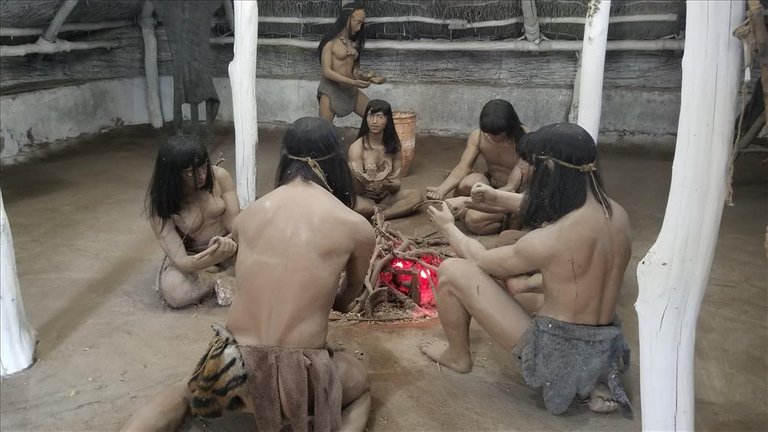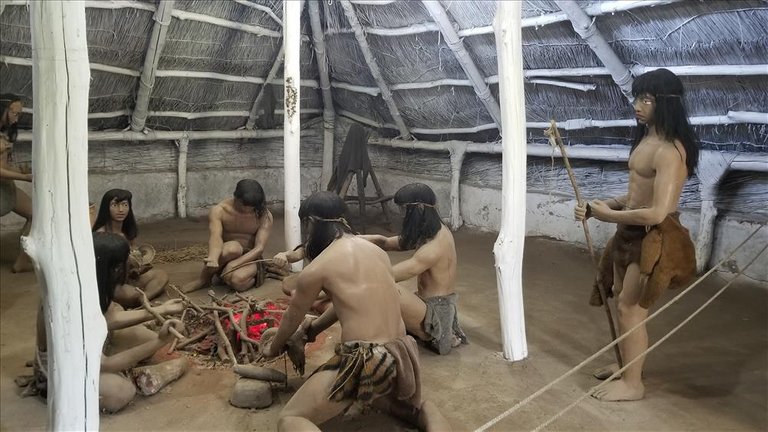 No.8 House 八号房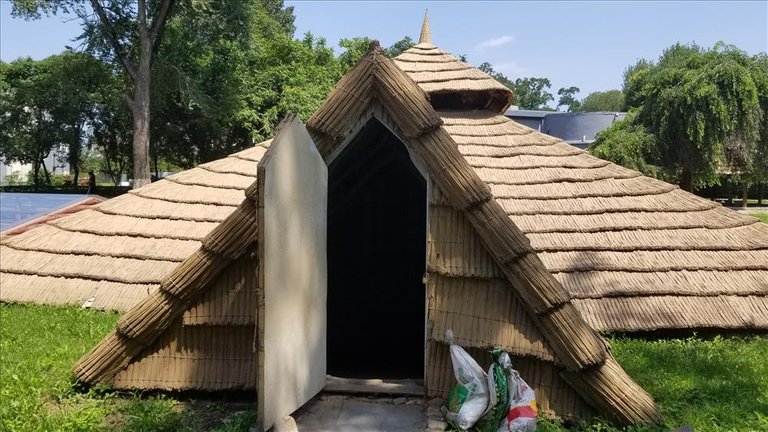 八号房和7号差不多,中间这位女性俨然一幅女王的架势,似乎正在议事。可以看的出女性在当时具有支配性的地位。她们生活简朴,坦胸露背主要从事采集野果, 捕鱼,狩猎和原始农业,主持家务,在氏族社会的早,中期一直享有很高的社会地位。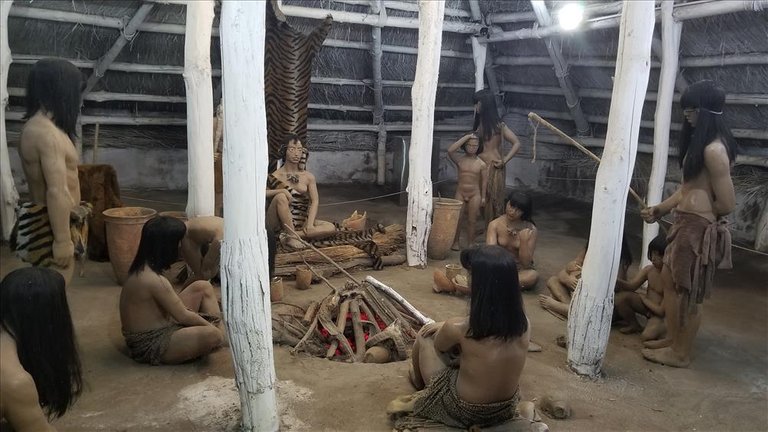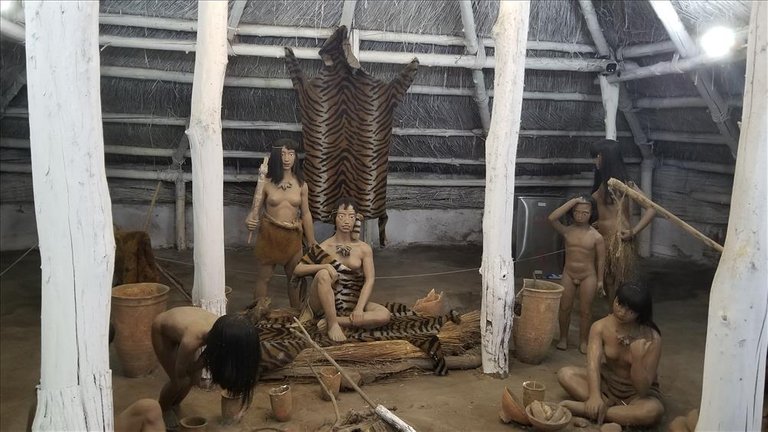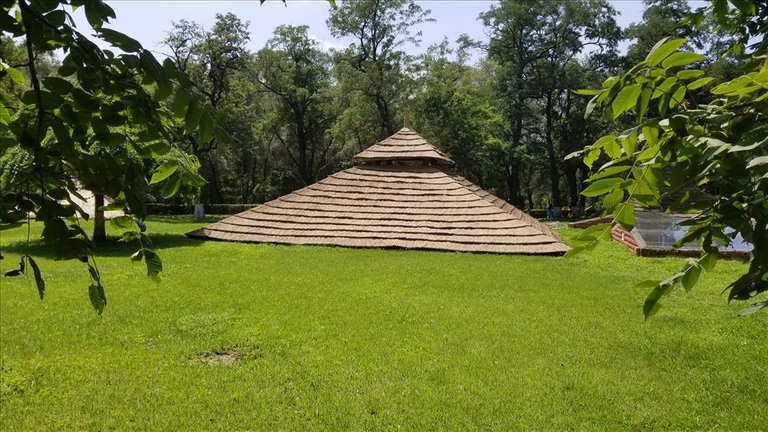 A large quantity of the unearthed historical relic prove that fishing and hunting were two important food sources for these Xinle people.
About 7000 years ago, the warm and humid weather of the northern hemisphere fed to the prosperity of vegetation and the Hun rivers provided the best natural environment to the pre-historical human life.
大量出土的文物证实了捕鱼和狩猎是新乐人当时最主要的谋生手段。7000多年前,北半球辽宁地区温暖湿润,再加上浑河的地理条件为新乐人提供了良好的自然条件,才得以再此繁衍生息吧。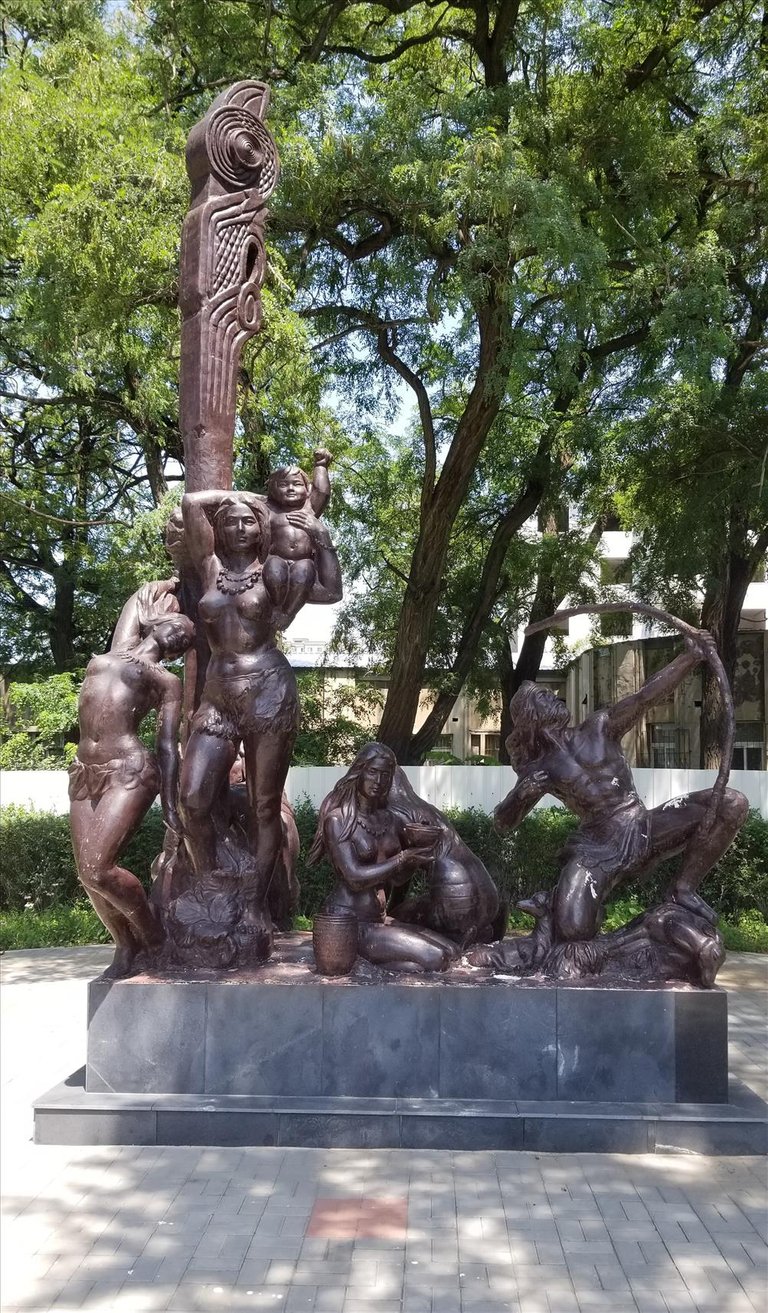 My recent post:
Shenyang Xinle Sites of Primitive Matriarchal Society 新乐遗址(7000多年前 原始社会母系氏族公社遗