After nearly 10 weeks of soft lock down in the Netherlands, things start to relax a little. Just in time for the Ascension weekend some of the holiday resorts, where the individual cabins each have their own sanitation, are reopened for the public. Luckily for us, we had booked a cabin for the Ascension weekend in just one of those resorts.
And here we are in the countryside of Zeeland. The view from the cabin is large and open, with trees, corn and a little village in the distance.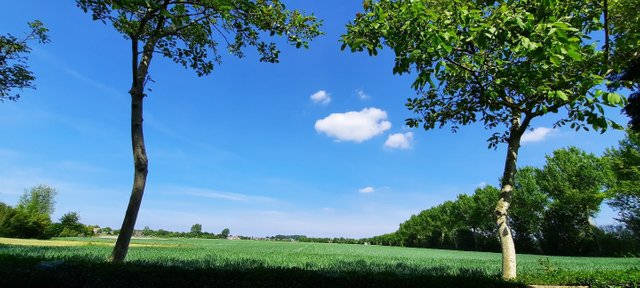 Museums and other tourist attractions are still closed for the public. That means there is not a lot to do, other than taking walks, sitting and enjoying the view, talking and having a beer. And reading, of course.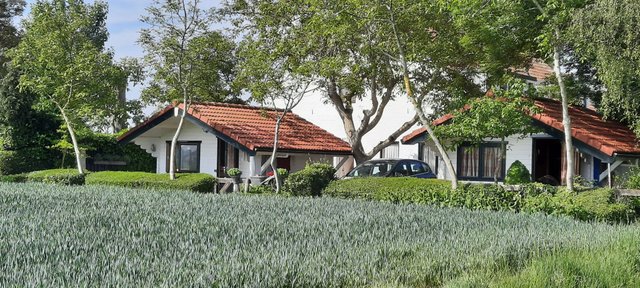 As enjoyable and relaxing a few days away from home can be, there is one draw back: I can't bring my organ with me and so I can't play for a few days. It's not the end of the world, of course, but I do miss my regular playing on trips like this.
We did bring a kite with us. The beach is nearby and this after noon we are going to teach ourselves to fly a kite. And probably fail miserably at this as I've never done it before. I hope I won't cut my fingers to severely on the ropes. Otherwise I still can't play the organ when we get home in a few days.... 😀