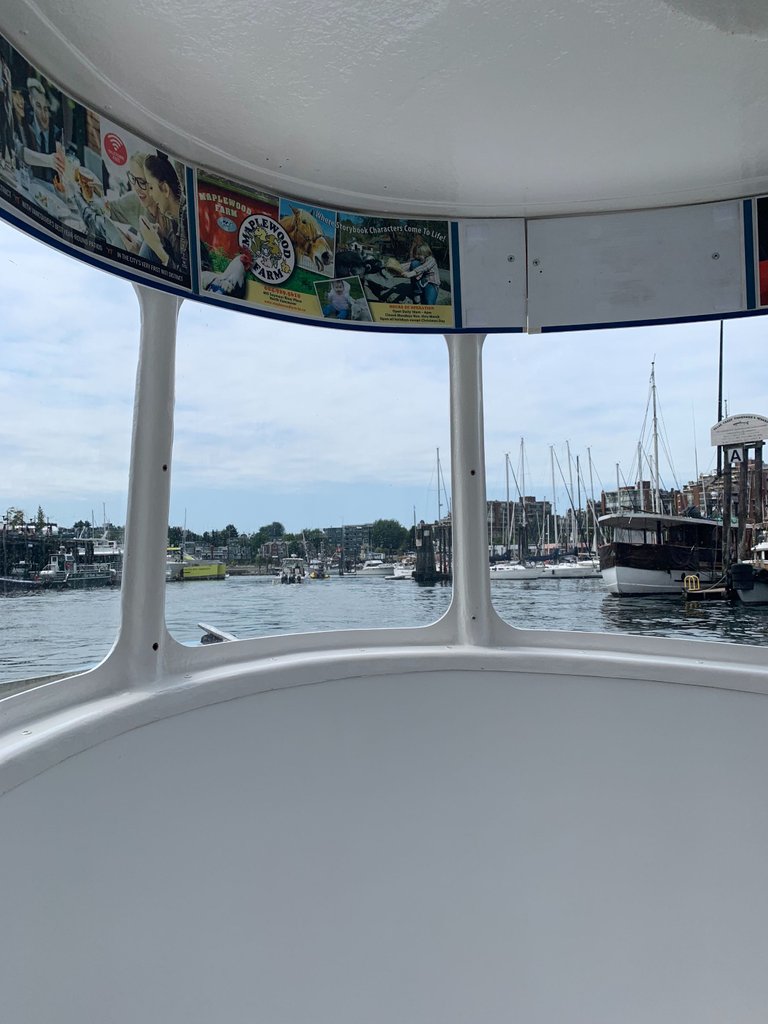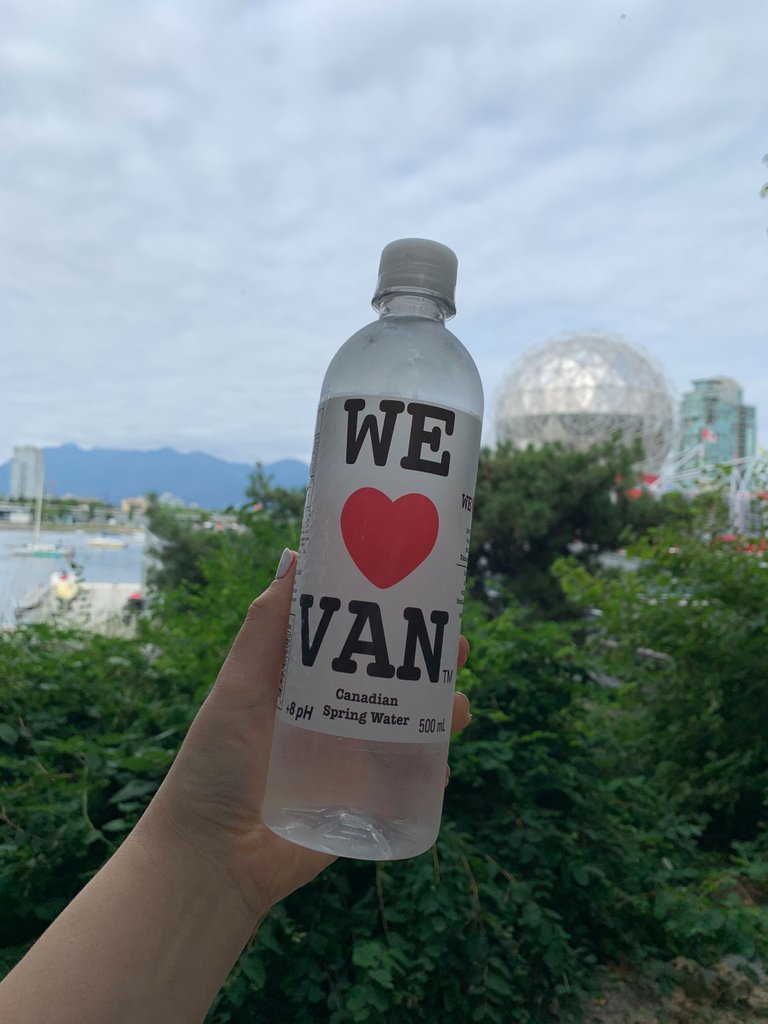 I finally could come back to my favorite place in Vancouver, Granville Island!! Granville Island is a very touristic place, but nonetheless, it is my favorite place in Van because of the delicious food and the lively atmosphere.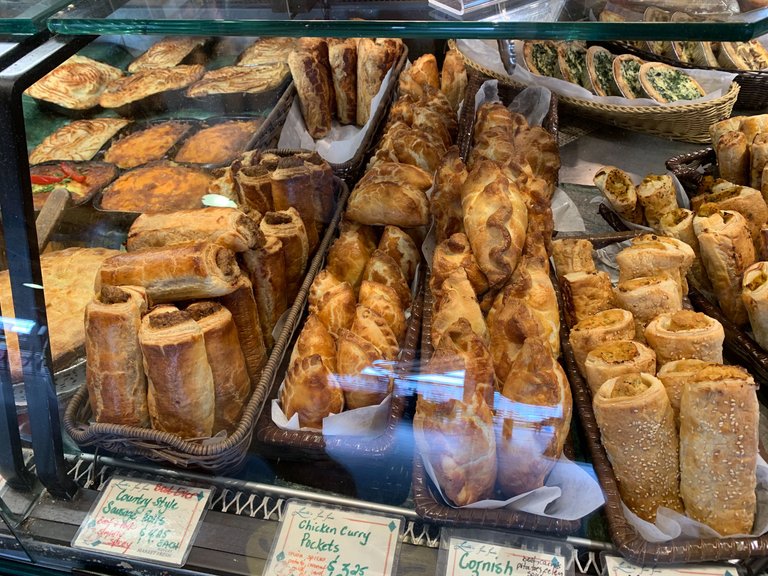 When I come to Granville Island, the first thing I eat is a sausage roll. It's because there is a bakery near the entrance, and when I see the sausage rolls, I can't resist buying them :(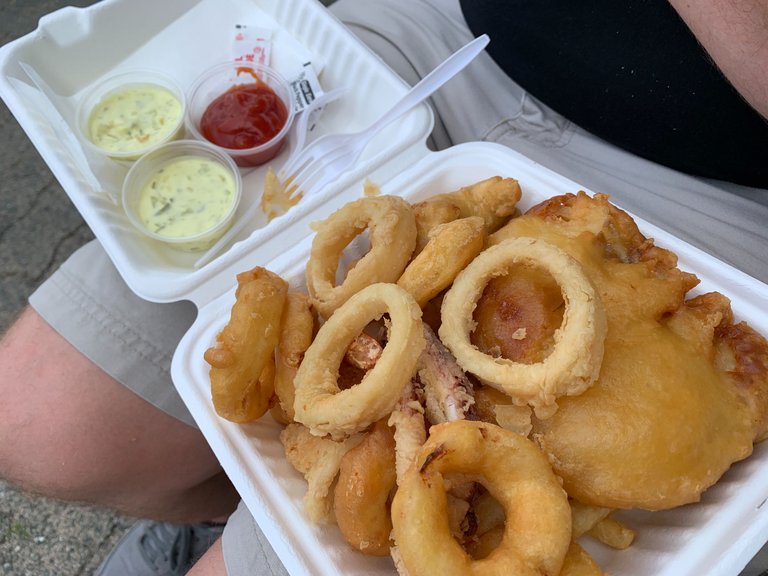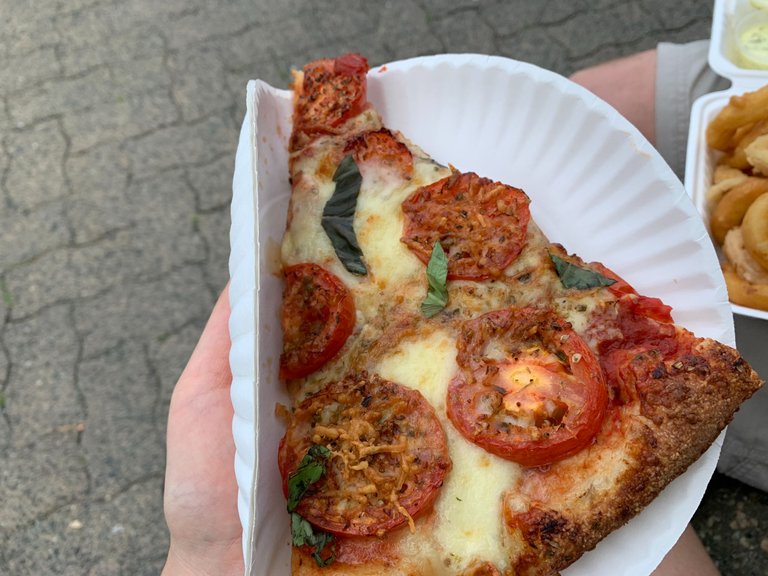 Today's main course is fish & chips and Margherita Pizza 😋 My mouth is watering while I'm posting this.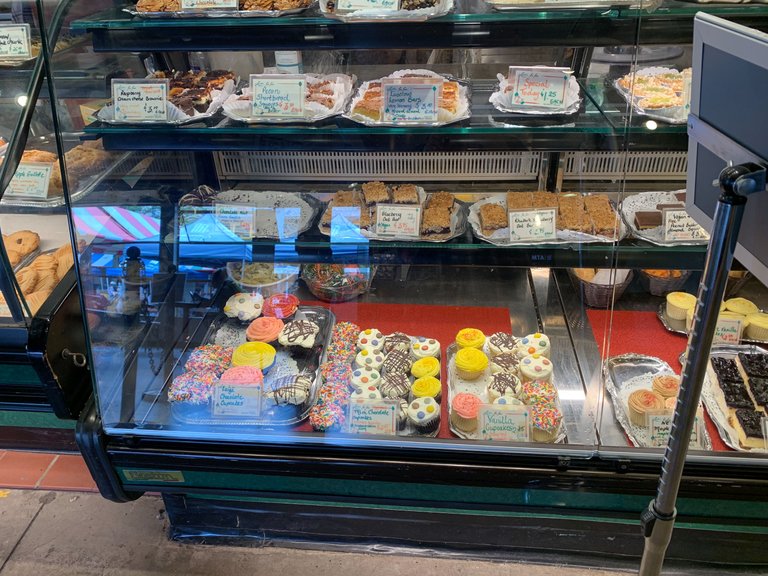 What kind of dessert should I get?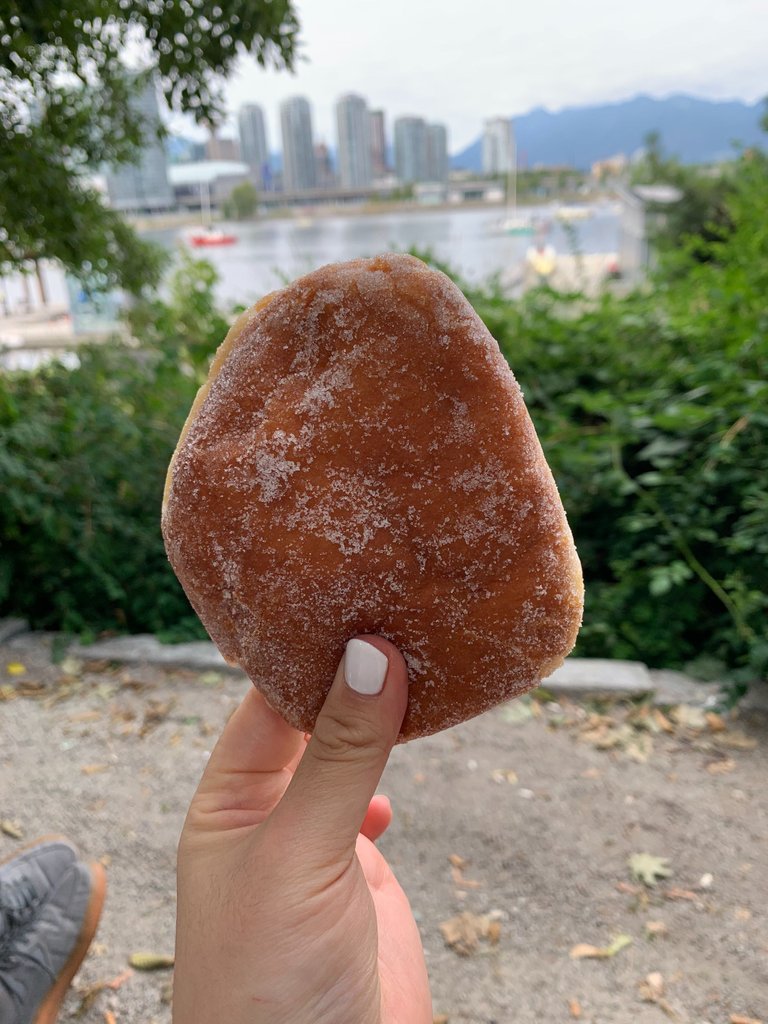 I got Lee's donut for the dessert of today ♥️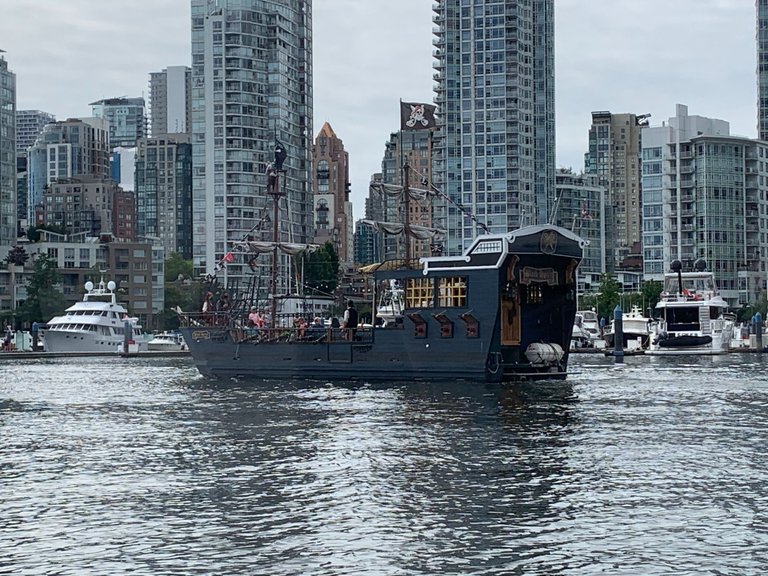 During my trip to Granville Island, I also saw a interesting-looking pirate ship.
What adventures waiting for me in Vancouver?😘