The Czech Republic is a very beautiful and diverse country.
I was there in spring 2019 and really enjoyed this trip so much. It was something incredible and interesting. There are many amazing cathedrals in different styles and delicious food. A very sincere and beautiful country that immediately conquers. When I was there, I took some photos that you can see below. I hope you like it.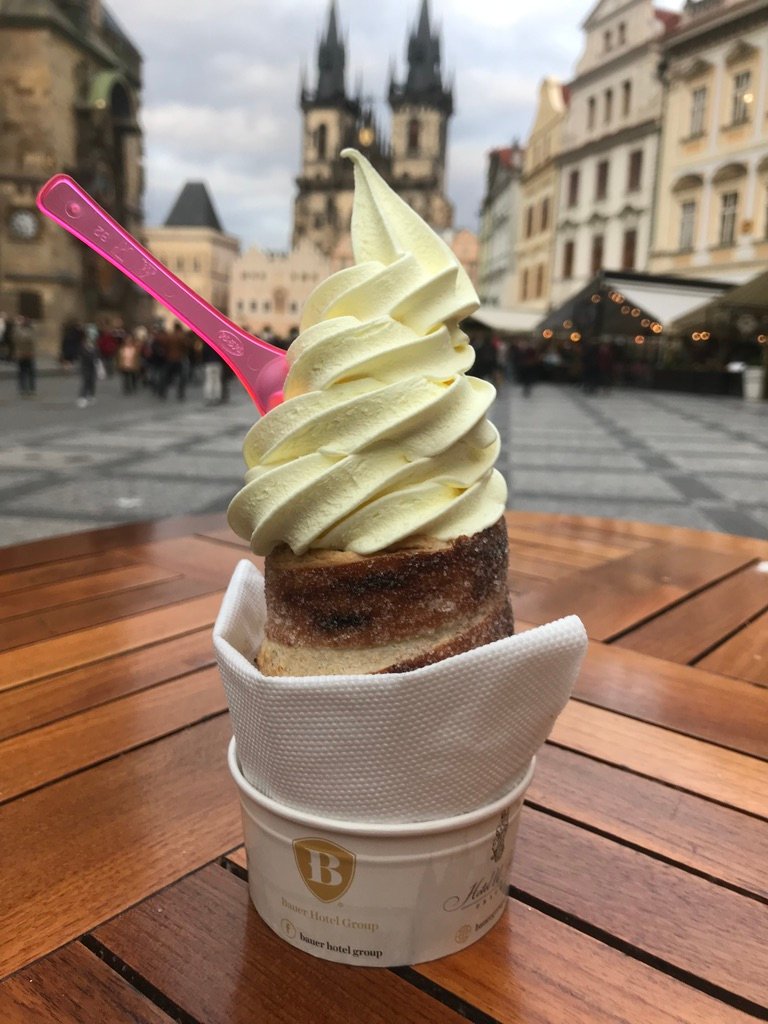 Trdelnik-national Czech meal.
Trdelník is a kind of spit cake. It is made from rolled dough that is wrapped around a stick, then grilled and topped with sugar and walnut mix.
Trdelník has several origins. In the mid-19th century it was known as a Slovak dish,[1], and in the 20th century as a Moravian dish.[2][3] A similar pastry was also popular in the Hungarian speaking part of Transylvania (in today's Romania), where it is called kürtőskalács. The word trdelník is of Czech-Slovak origin; the root of this word, trdlo, is the name of the wooden tool the cake ingredients are wrapped around during cooking (which gives it its traditional hollow shape), and can also mean "simpleton" in English (see trdlo).
source: https://en.wikipedia.org/wiki/Trdeln%C3%ADk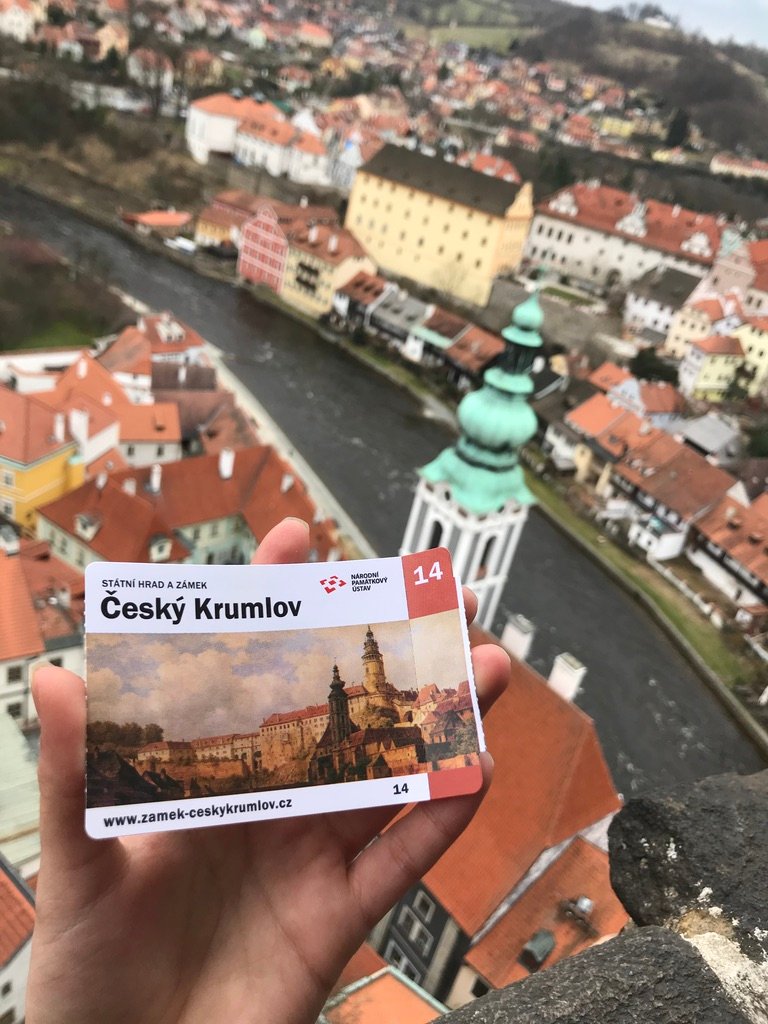 Český Krumlov
The settlement arose beneath the castle, which was built from about 1240 onwards by a local branch of the noble Vítkovci family, descendants of Witiko of Prčice. The fortress was first mentioned in a 1253 deed as Chrumbenowe. According to local legend, the name derives from Middle High German krumbe ouwe which can be translated as "crooked meadow", after a bend of the Vltava River. It was also mentioned in the 1255 Frauendienst poem by minnesinger Ulrich von Liechtenstein. Located at a ford of an important trade route in the Kingdom of Bohemia, a settlement arose soon afterwards below the castle. The Czech name Krumlov is documented as early as in 1259.
source: https://en.wikipedia.org/wiki/Český_Krumlov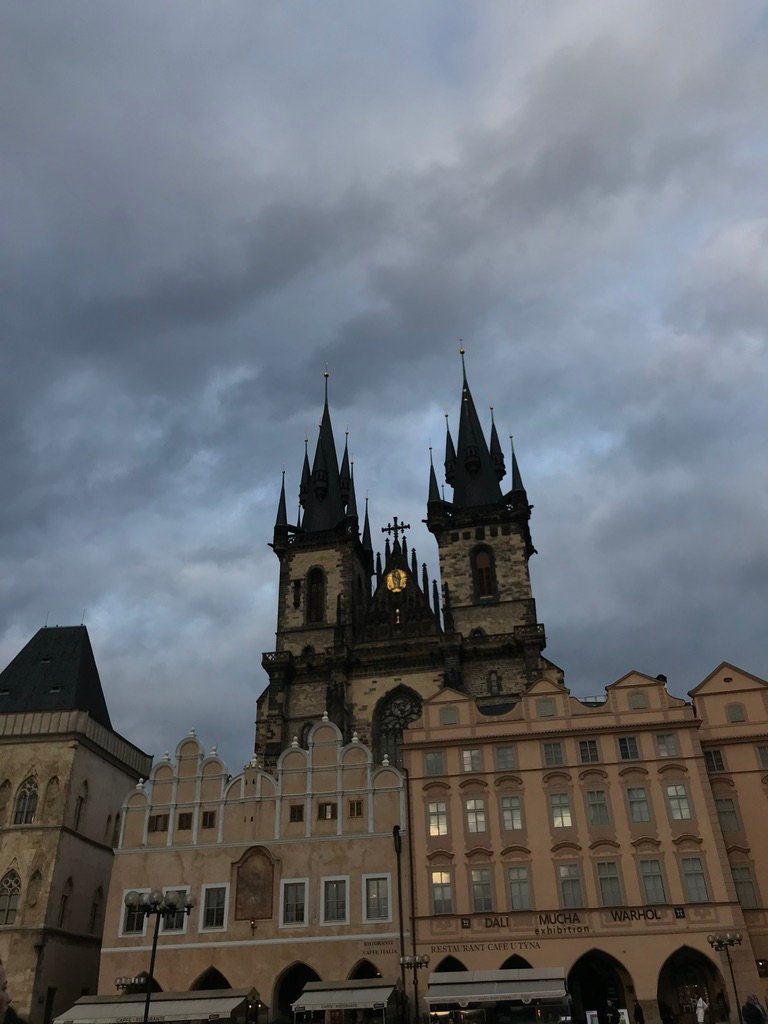 Staroměstské náměstí
The square features buildings belonging to various architectural styles, including the Gothic Church of Our Lady before Týn, which has been the main church of this part of the city since the 14th century. Its characteristic towers are 80 m high. The Baroque St. Nicholas Church is another church located in the square.
Prague Orloj is a medieval astronomical clock mounted on the Old Town Hall. The clock was first installed in 1410, making it the third-oldest astronomical clock in the world and the oldest one still in operation. The tower of the Old Town Hall is open to the public and offers panoramic views of the Old Town.
An art museum of the Czech National Gallery is located in the Kinský Palace.
source: https://cs.wikipedia.org/wiki/Staroměstské_náměst%C3%AD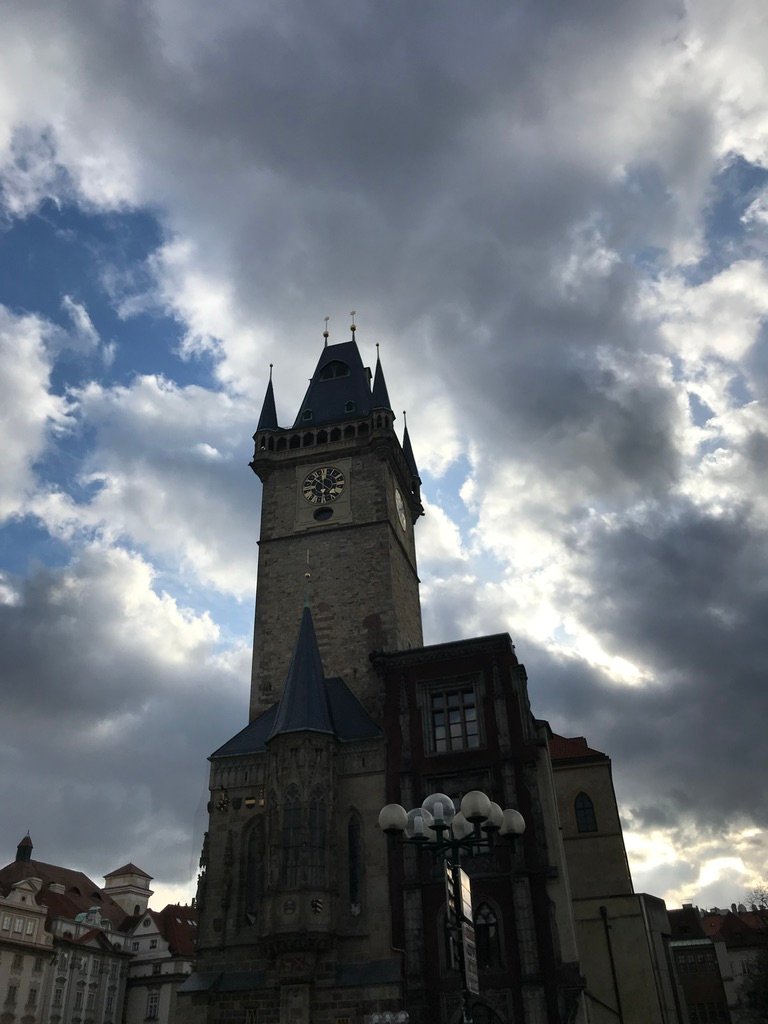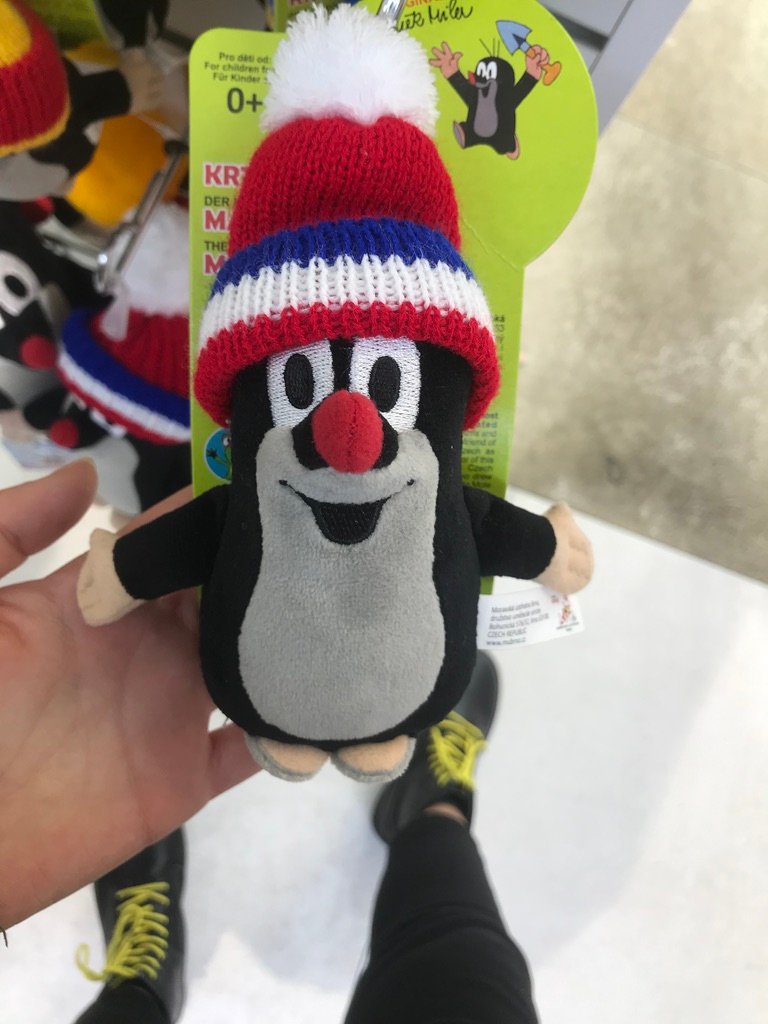 Krtek
Mole (in the Czech original called Krtek, or, for little mole, Krteček) is an animated character in a series of cartoons created by Czech animator Zdeněk Miler. The premiere of the first short film with Mole took place at the Venice Film Festival in 1957.[1] Since its inception, the cartoon has gained enormous popularity in many Central European countries, as well as India, China, Kazakhstan, Croatia, Finland, Russia, Ukraine, Iran, Iraq, and Japan.
source: https://en.wikipedia.org/wiki/Mole_(Zdeněk_Miler_character)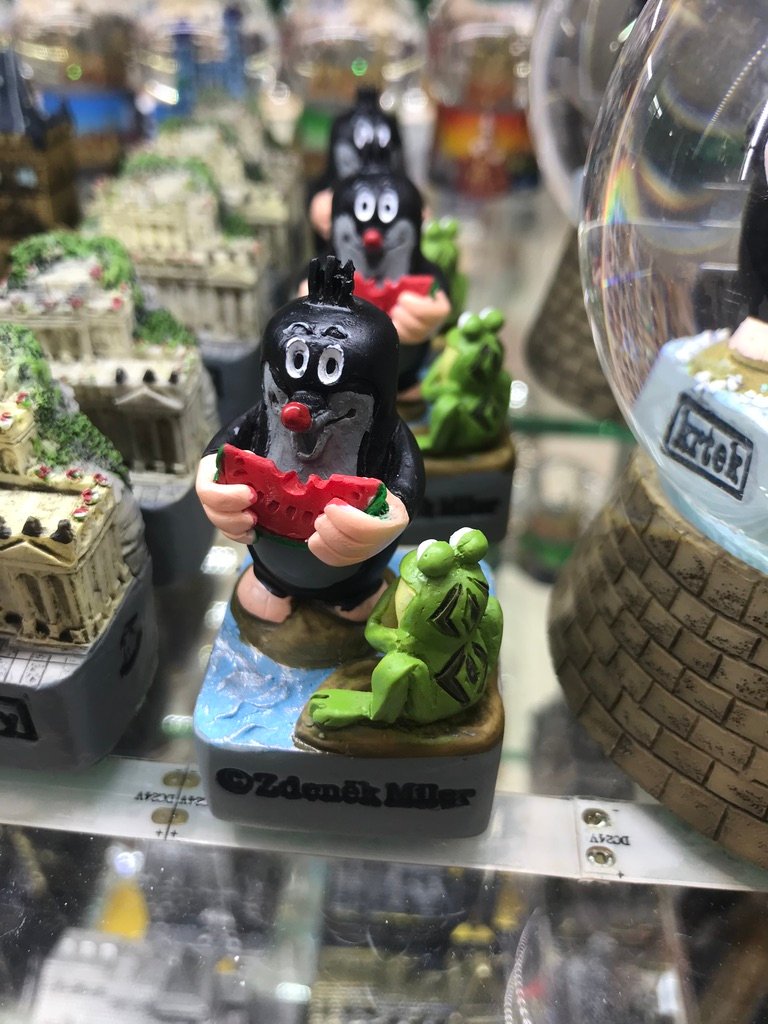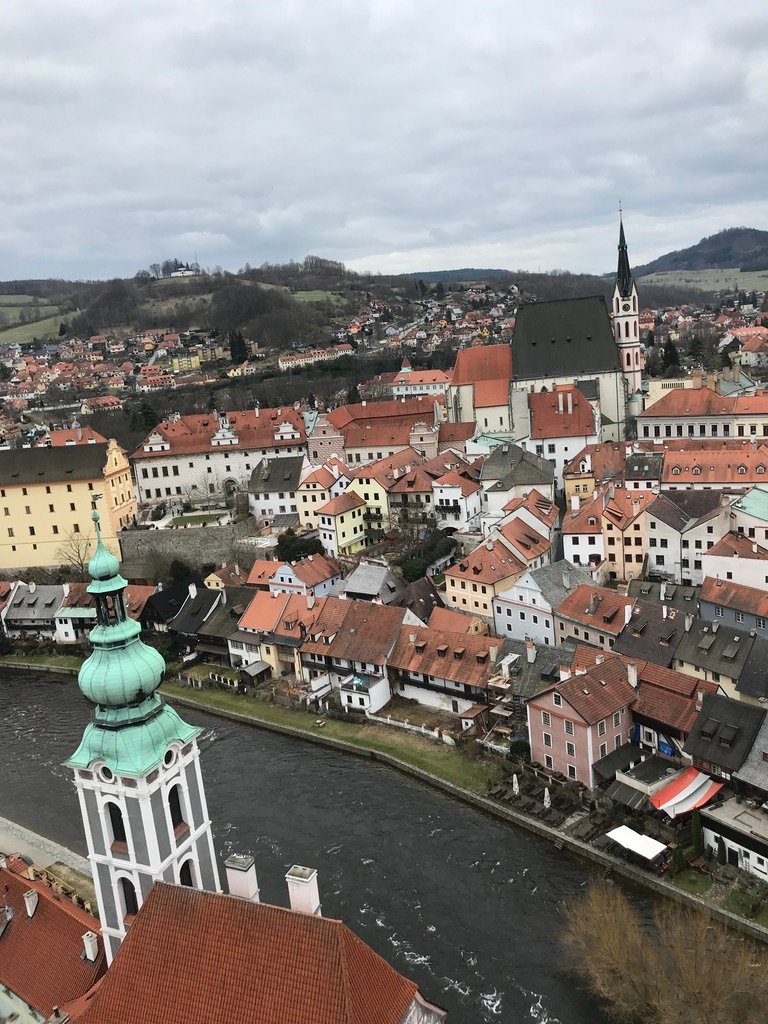 Thanks for reading! I hope you liked my post. Upvote if it's true.
With best wishes!