Day 3 of Road trip: Port Nolloth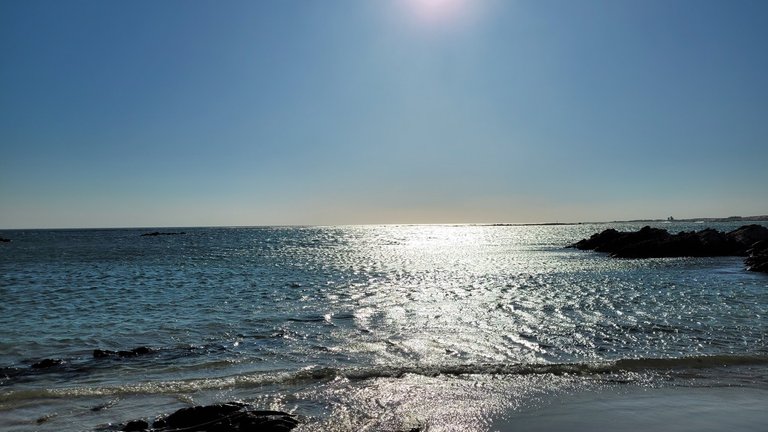 In yesterday's post we were traveling through a dessert landscape and in the afternoon we reached the the seaside town of Port Nolloth!! We went to walk on the beach.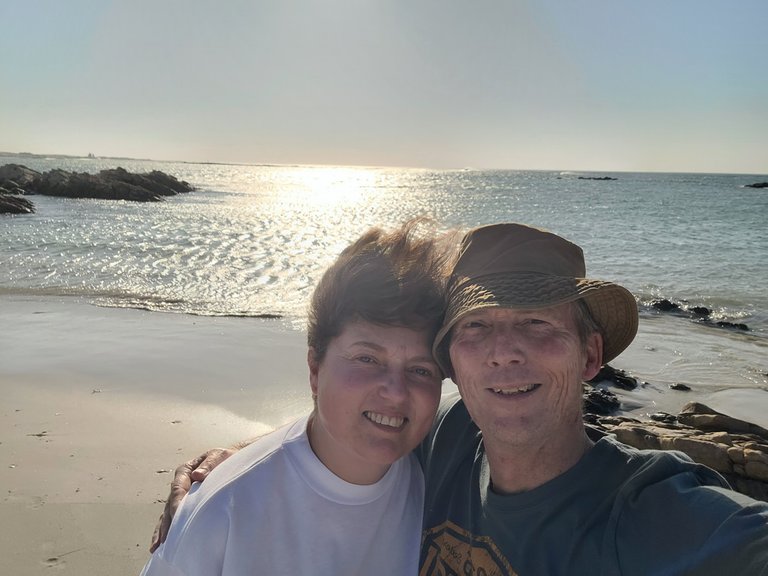 The town is not big, but has a small harbour, with quite a number of diamond boats still operating from there.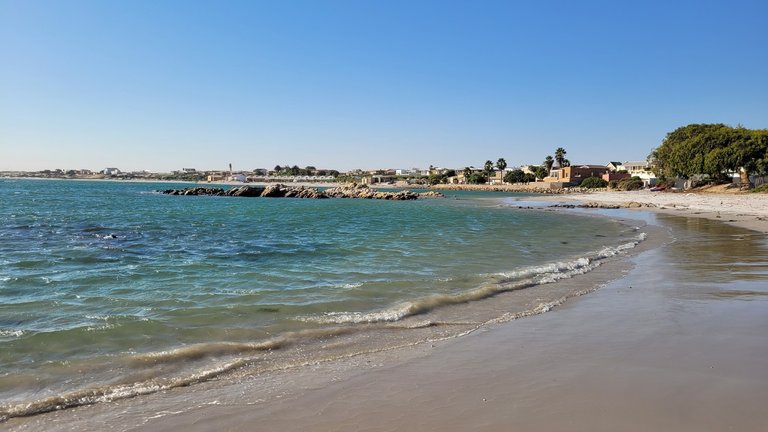 The beach is full of shells and also some dead bamboo lying around.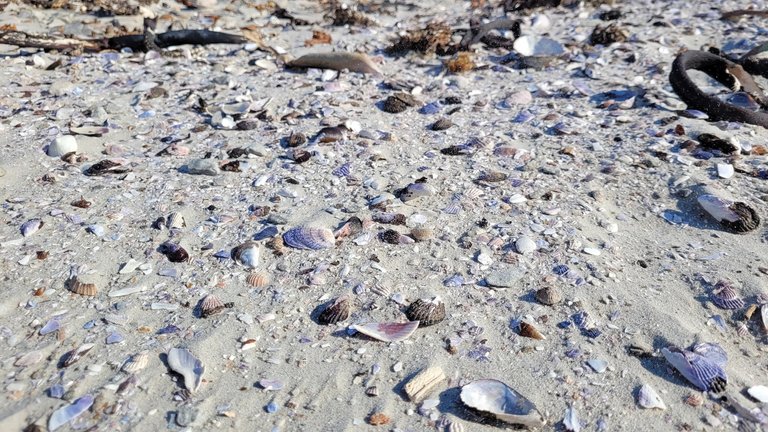 The boats below with the pipes floating behind them are the diamond boats. They are rather small, but the pipes are around 15m long and is used to vacuum the small stones from the ocean floor, in between which the diamonds are found!!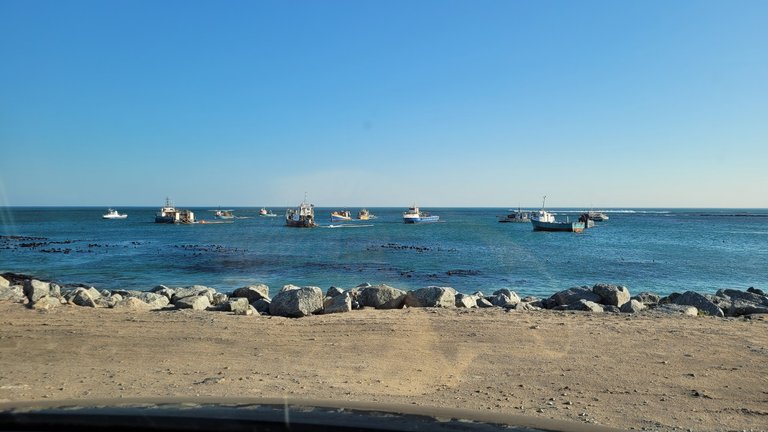 For dinner we had some fish and chips, because you won't believe it, there was no restaurants open!!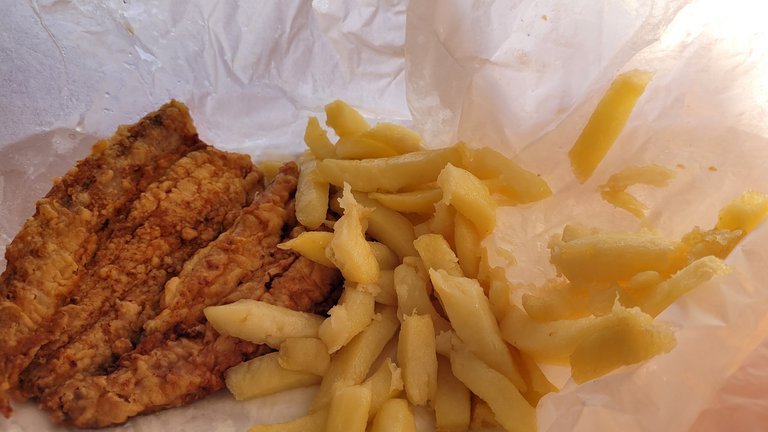 Obviously I had a nice beer to wash down the food.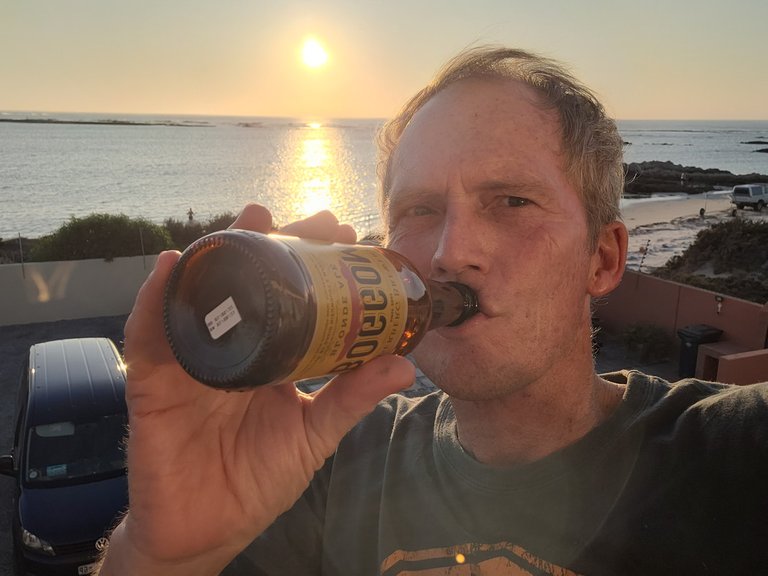 All to soon the sun went under and it was time to go to bed!!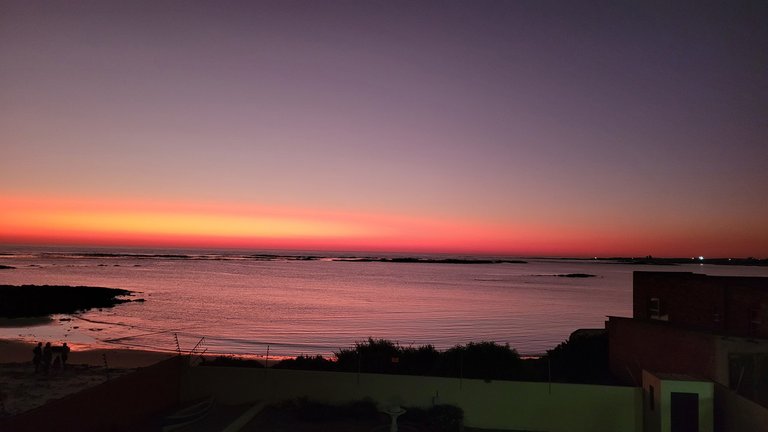 We planned to do a bit of site seeing in Port Nolloth, before departing to Hondeklipbaai!!
I hope you enjoyed the post and that you have a wonderful day.