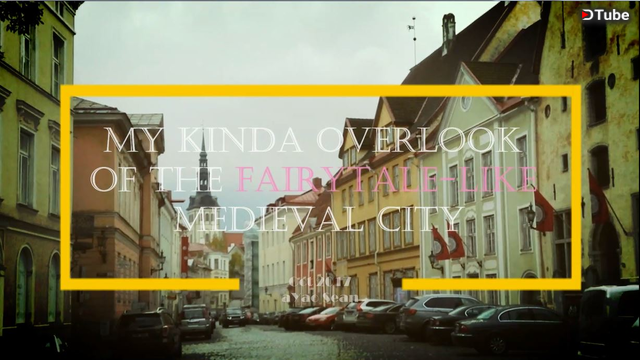 ---
(Click on the icon above to view the video on Dtube)
No fun training my glutes in this cold weather
But the overview guarantees a stunning payoff.
If you happened to travel in Northern Europe
Make not Estonia foreign to you.
It's like a dot connecting to most Northern,
North-Northeast and
what lies to the East Europe.
While I was planning my travel route in North Europe,
Without much hesitation,
we decided to cruise over the gulf of Finland
To transport ourselves to the capital city of Estonia -
Tallinn -
a well-known fairytale-like medieval city.
Nonetheless
Nothing ventured nothing gained
If you really want to witness the beauty of fairytale town
You've got to make yourself all the way up.
One way is by
climbing the spiral staircases in St. Olaf's church.
It was actually warm inside the tower but
Once we reached at the top and
stepped out to the overlook platform,
It's freaking duper windy and
I was scared the shit out of myself
that my shooting gears would be blown away.
Maybe I should have considered a gimbal hand-held
Anyone'd like to sponsor?
.
.
.
🎵Fadi & Klinko - Broken Hearted [Original Remix] 🔊
.
.
.
#travelvideo #travel #videotravel #travelvid #travelista #travelfeed #travelicious #finland #estonia #gulfoffinland #Estoniatravel #travelestonia #tallinn #fairytale #stolafchurch #tower #towerverlook #thesweetscape #steemit #dtube #busy #cryptocurrency #steem
---
▶️ DTube
▶️ IPFS