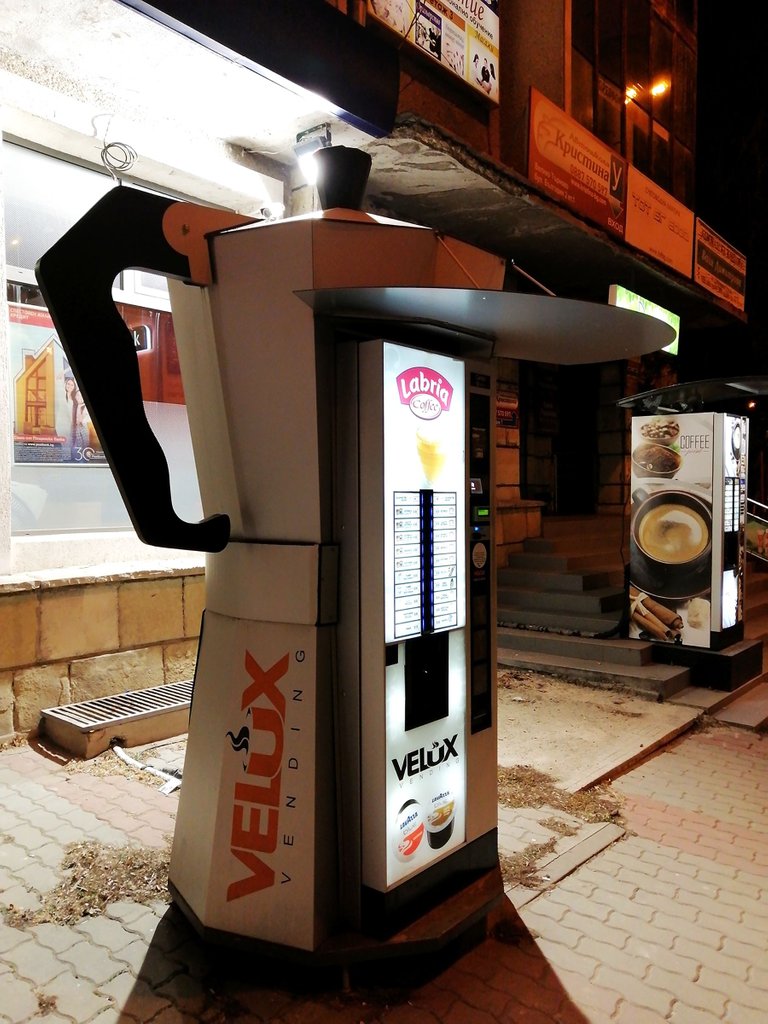 I don't know about your place, but street coffee machines are very popular in my country. They are so popular that I am literally bewildered when I see a coffee machine on every corner in some small village, for example.
In a country where nothing is arranged, and where you have to travel sometimes more than 100 km to find a specialist - a doctor, a dentist, or to buy something, this sight is quite strange. Still, as a coffee addict, I am grateful. Sometimes when we travel and spend the night in unfamiliar places in the off-season, having a rescue machine like this nearby is great.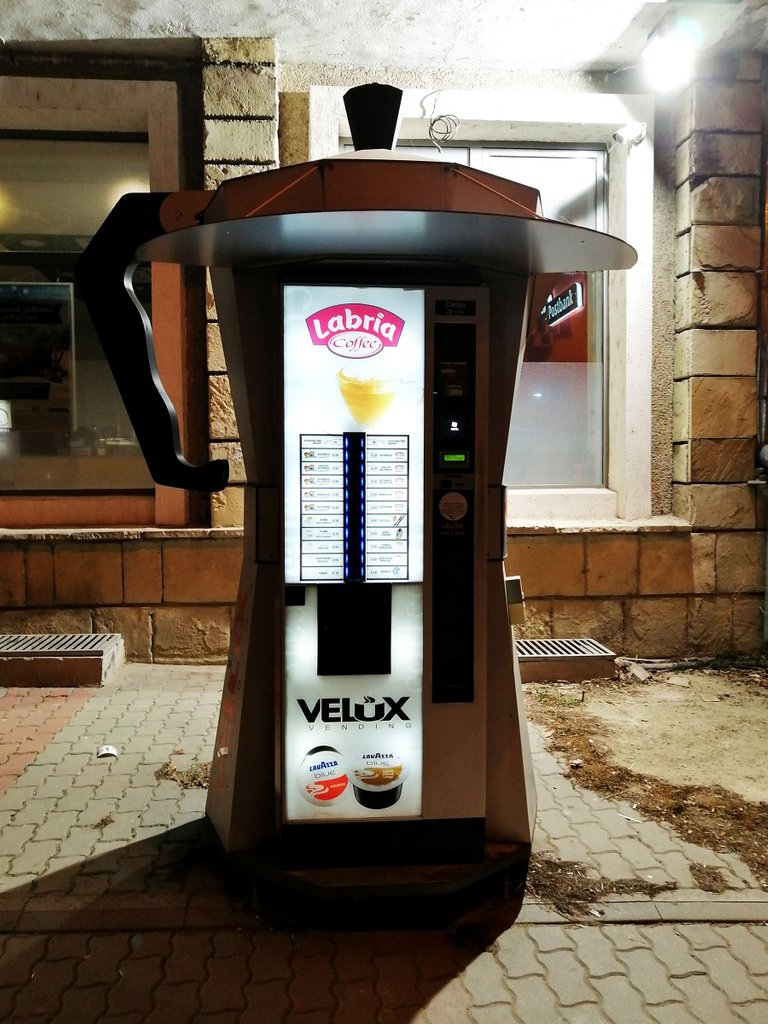 And the one I'm showing you here is unique.
Have you ever seen one? Because I wasn't.
We all know the typical rectangular, box-like shape of traditional coffee vending machine. But this one here! Quite enterprising and progressive. I like! I like anything that is not traditional. Within some limits, of course.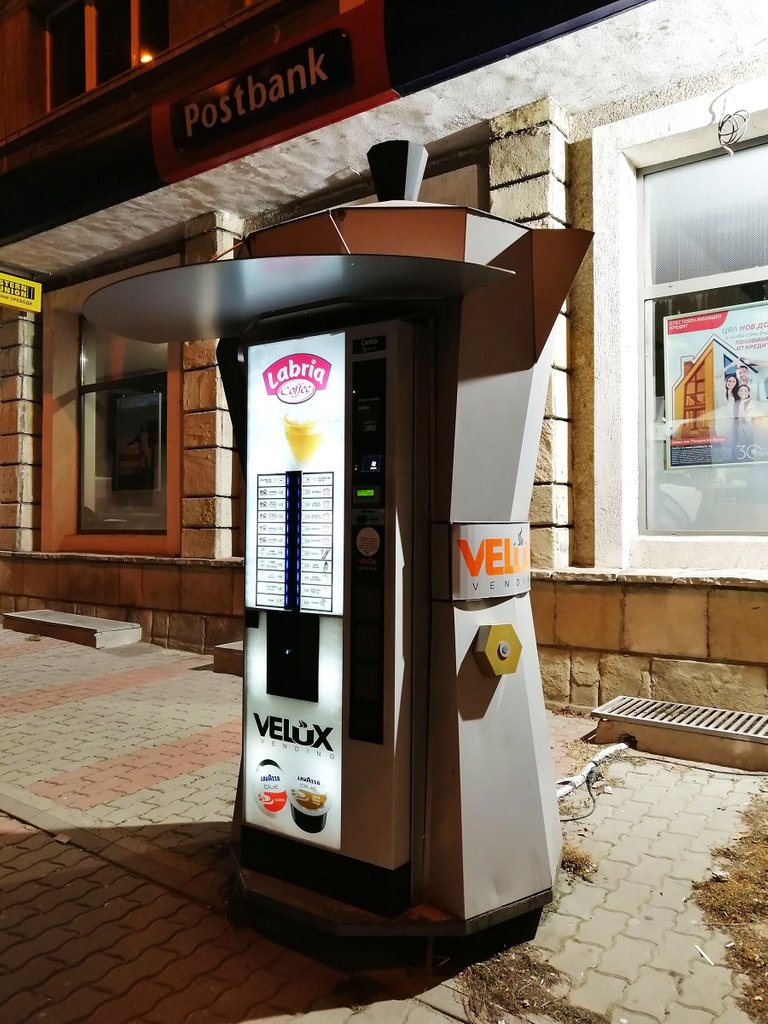 ---
Copyright: @soulsdetour
---
| | |
| --- | --- |
| | Soul's Detour is a project started by me years ago when I had a blog about historical and not so popular tourist destinations in Eastern Belgium, West Germany and Luxembourg. Nowadays, this blog no longer exists, but I'm still here - passionate about architecture, art and mysteries and eager to share my discoveries and point of view with you. |