❤️Hi Steemians,
Welcome back to my post! On my previous travel post, I have mentioned about this mysterious place located in Hainan, China. If you've missed my post about Bing Lang Gu, you can find it here.
Today, I will continue the journey in Bing Lang Gu where you can know more about the tradition and culture with these Li and Miao people. This journey is a 30-minute grand live performance Areca Ancient Rhyme which integrates the games that they played, antiphonal singing of Madrigal, and the rice husking with techniques of spinning, weaving and dyeing as well as the techniques of drilling wood to make fire. The performance by Li and Miao nationalities was giving us a full expression on the stage, leaving us a beautiful memory.
Before the show started, I passed by their stall selling this super yummy little pineapple 🍍 and I brought it for the show.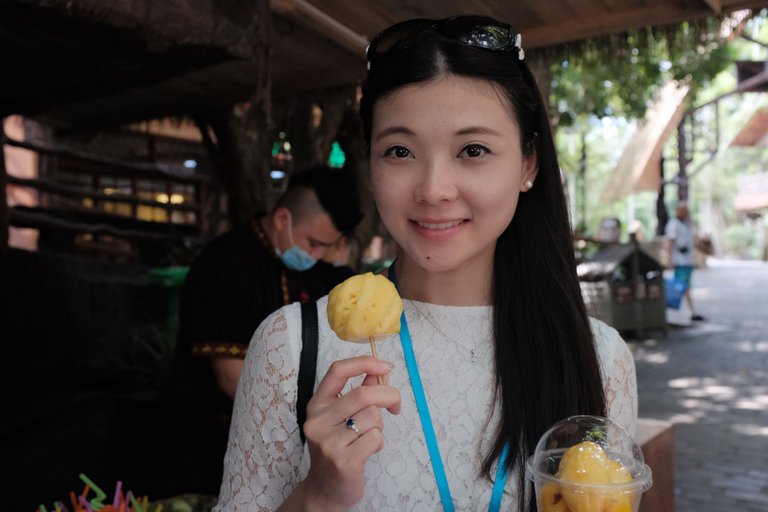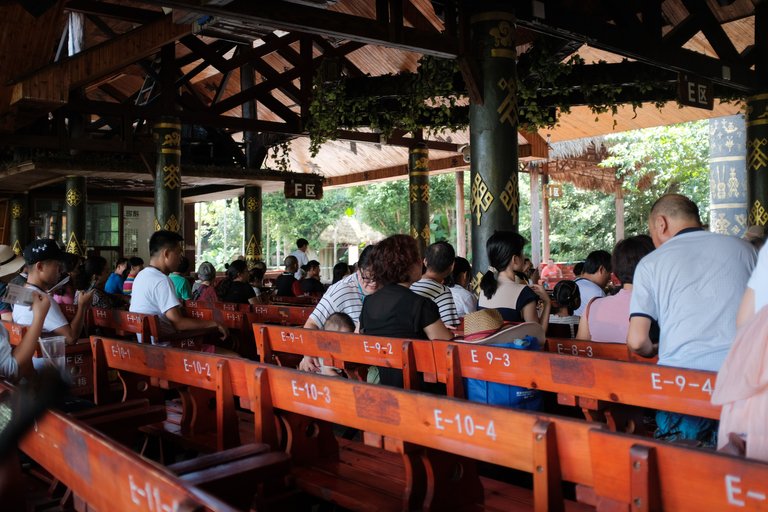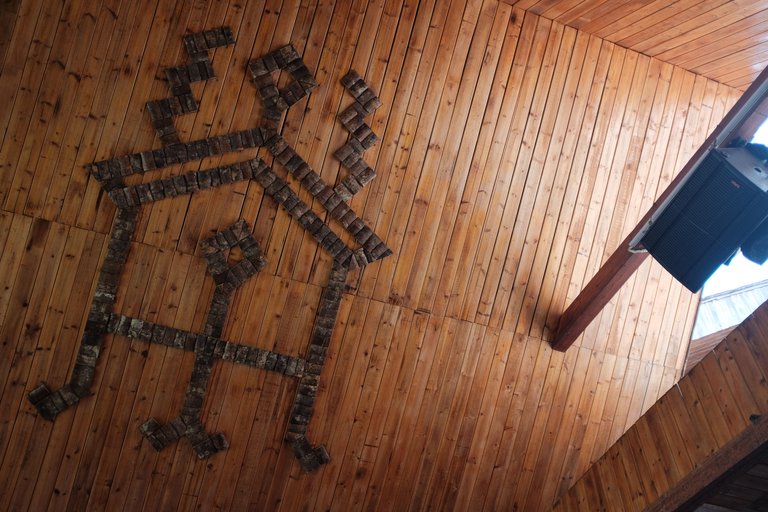 Coconut Opening & Tops Playing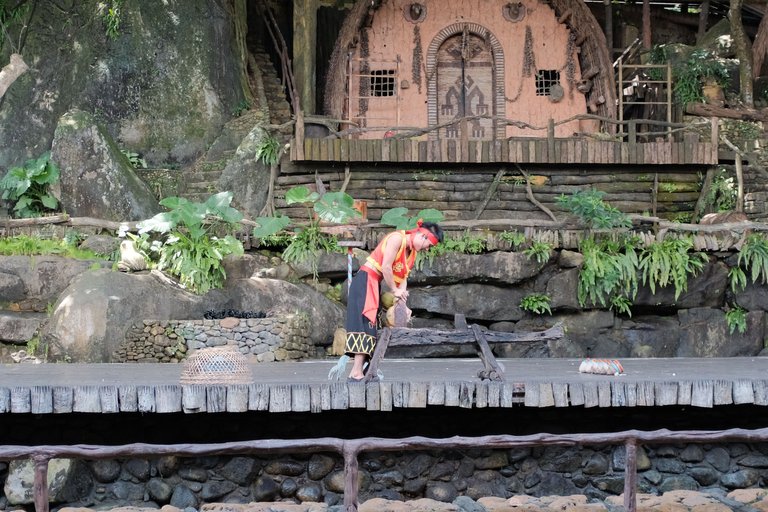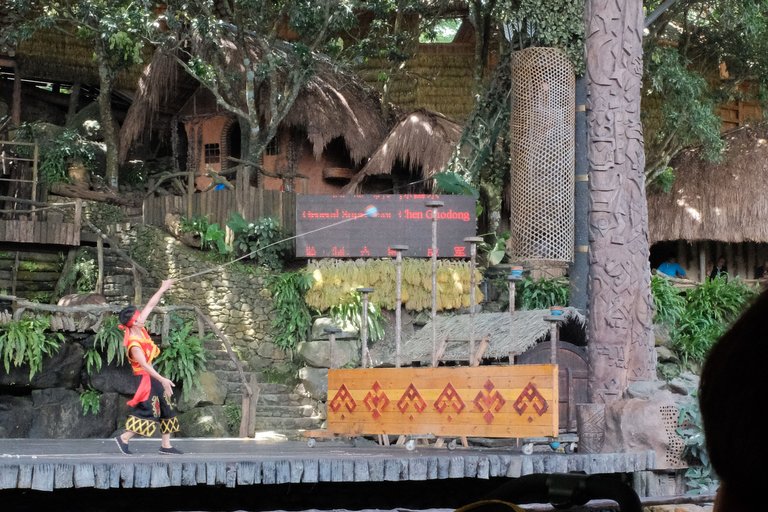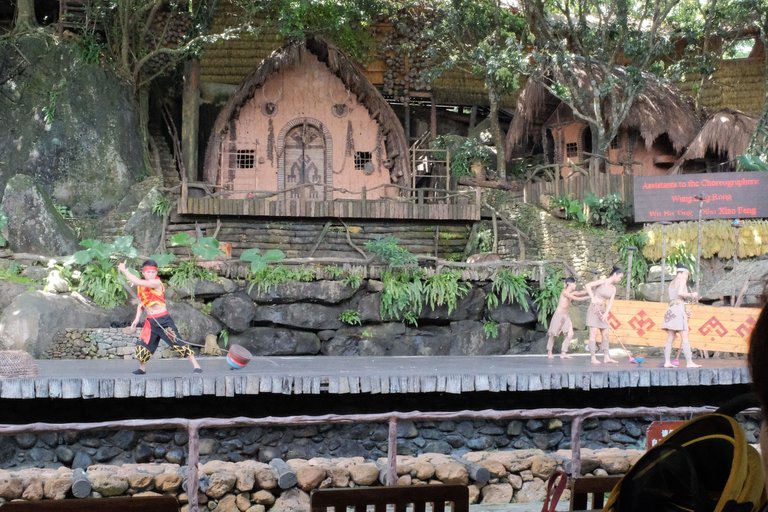 Antiphonal Singing of Madrigal 💑
The Li people are both great singers and dancers. They regard love songs as their pabulum. The traditional Double Third Festival (the third day of the third month in the lunar calendar) is a nice chance for the young men and women of the Li ethnic group to sing in an antiphonal way for seeking partner. During their antiphonal singing of love song, each tries to seek his or her idol, and those congenial to each other will become life-long companions.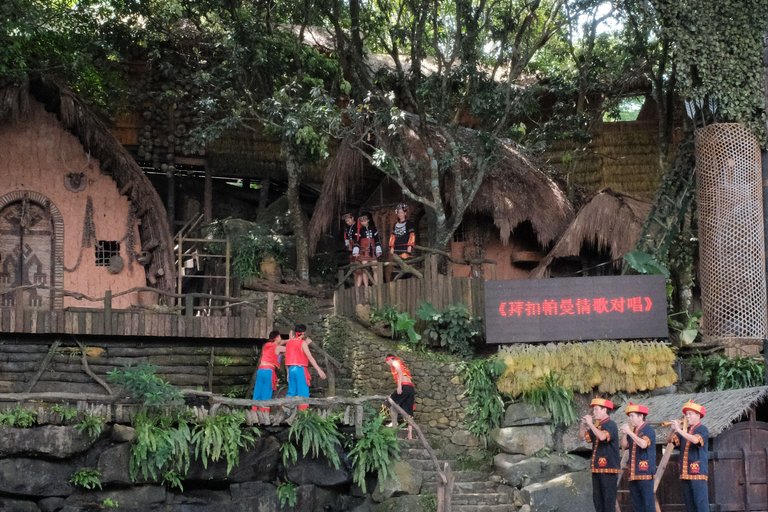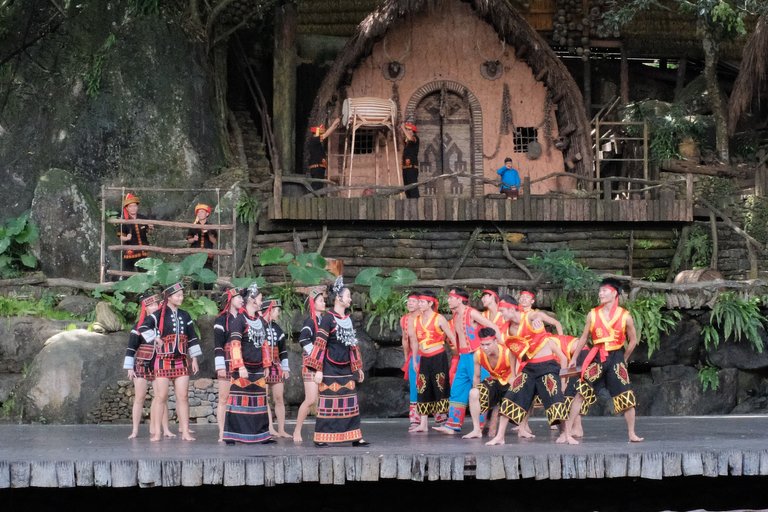 Drilling Wood to make fire 🔥
The ancestors of the Li ethnic minority had acquired a technique to make fire by drilling wood hundreds of years before for they hallowed fire and believed that it symbolized the sun, the life and could repel the cold and the darkness. Slash and burn was expected to bring about well-being.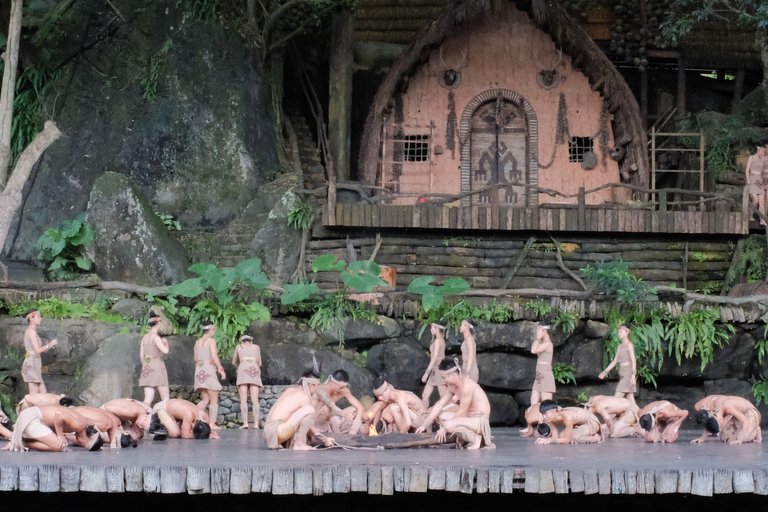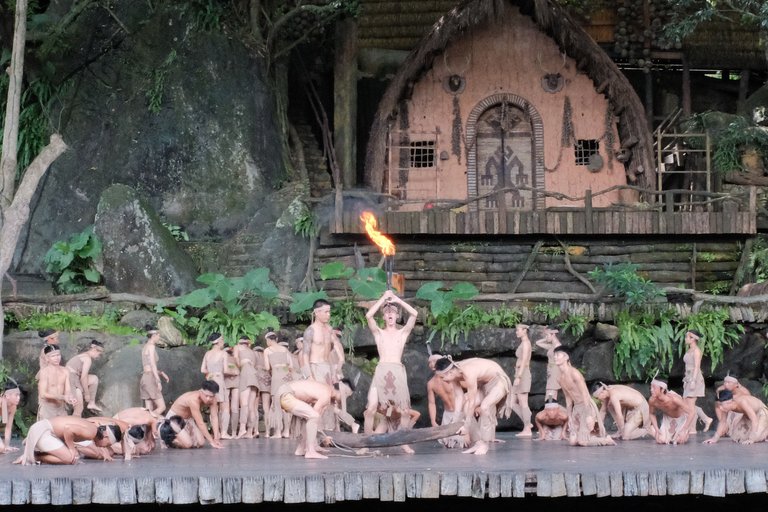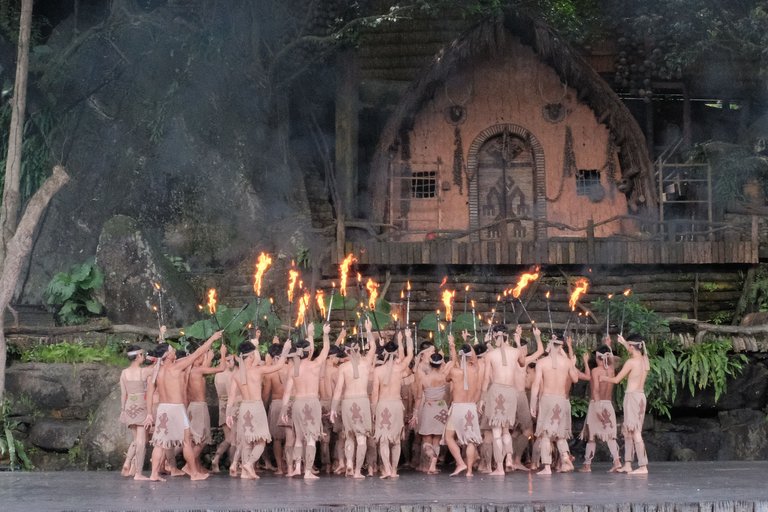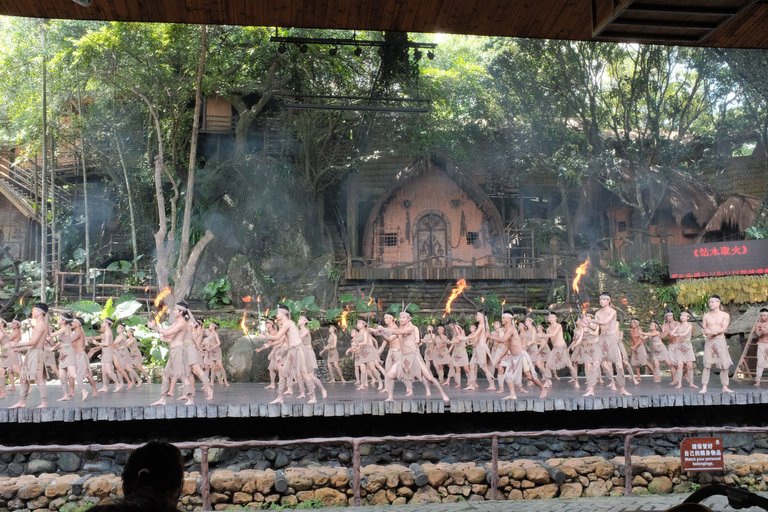 Rice Husking 🍚
The women's industriousness of the Li ethics minority, the peace and harmonious in the mountains village of the Li people and their joy of harvest can be seen in the performance in which you'll enjoy the melodious sound of rice husking, the graceful moves in rice sifting and the joyous looks of the village coming back loaded with Shanlan rice.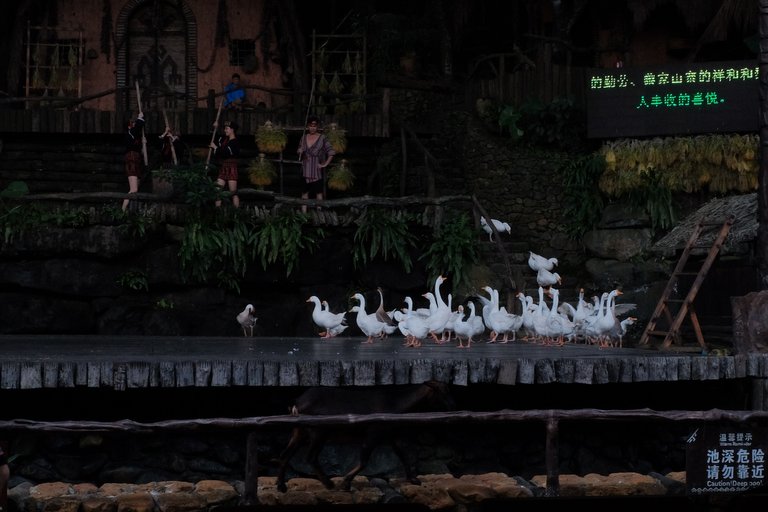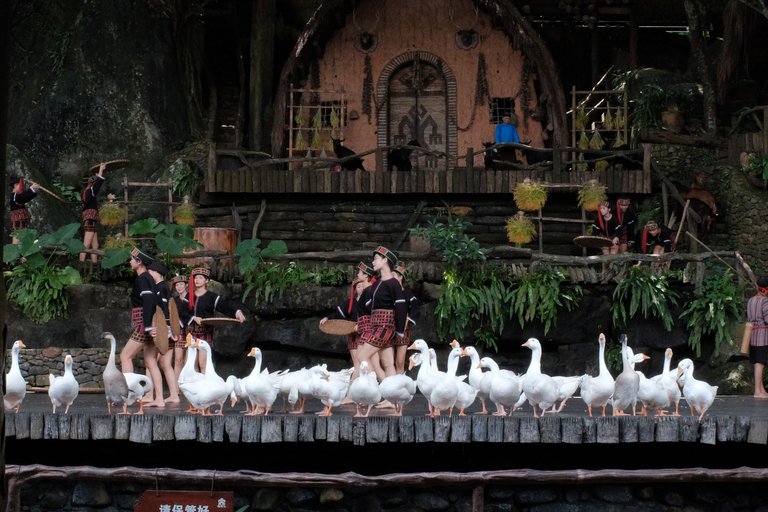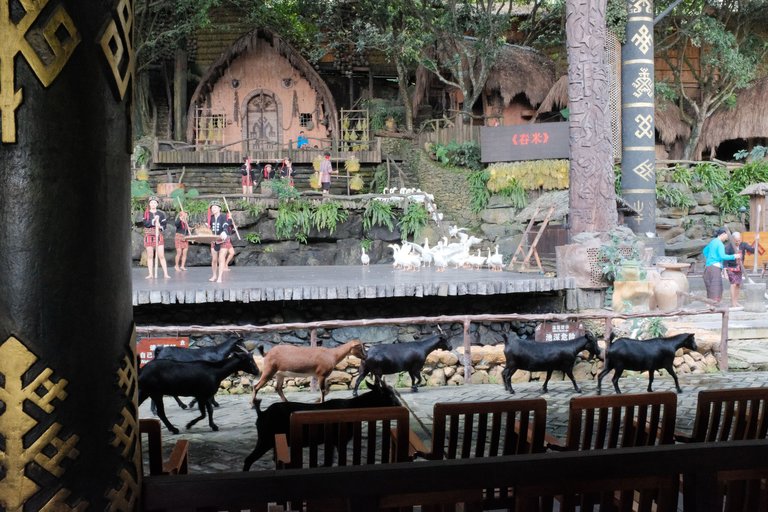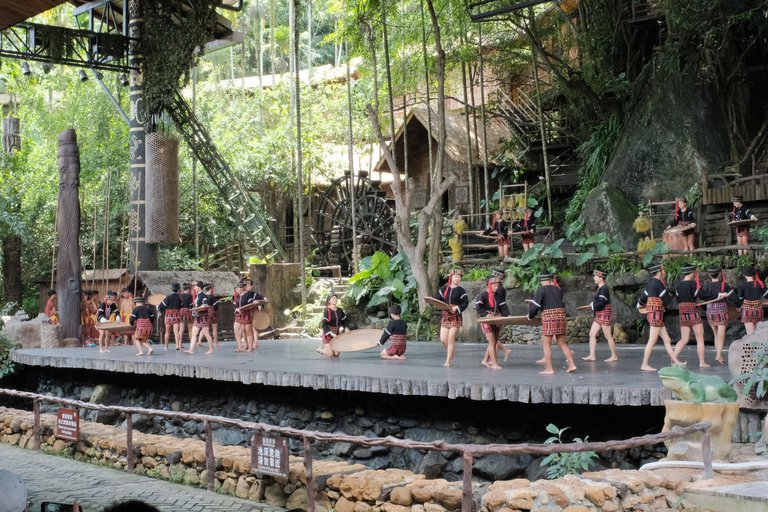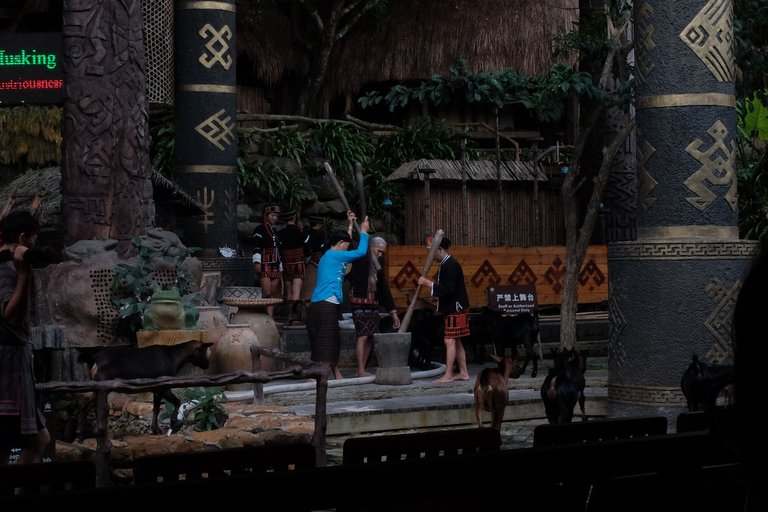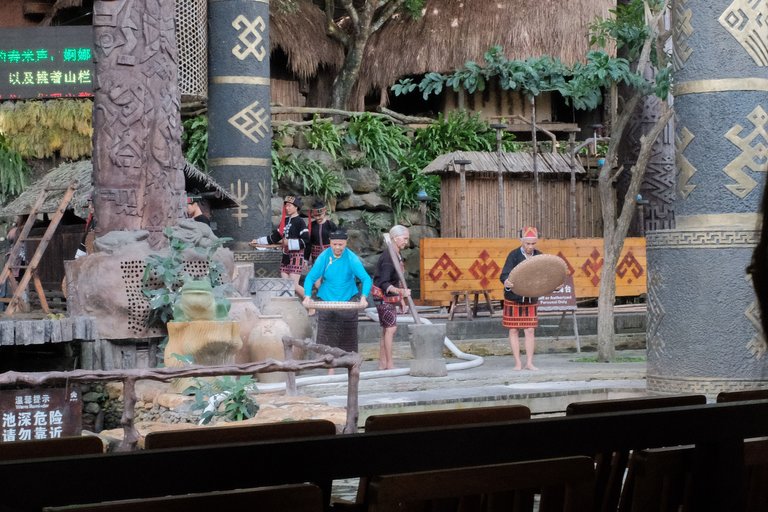 Last by not least, the host invited all the audiences to stand up and dance together. It was a fun and happy day in Bing Lang Gu. 😄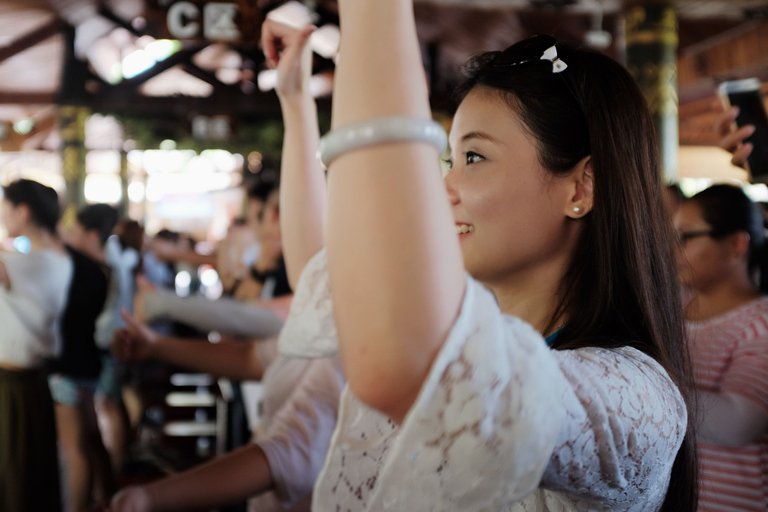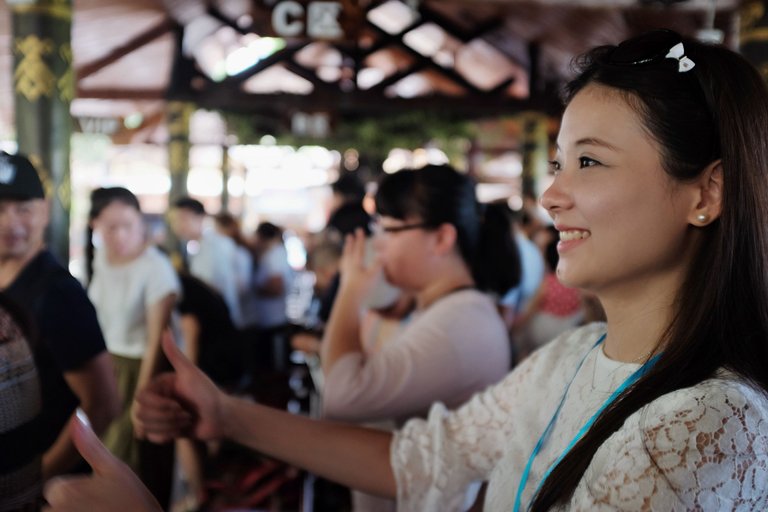 ---

🌹Thank you for reading! Hope you enjoy it. If you like my post, please upvote and follow me for more upcoming stories and sharing.
📷All of the photos above were taken by me and my friend. © 2017, @sweetieprincess. All rights reserved.

CN 区的朋友们,
你们好!欢迎来到我的博客!在我之前的旅行中,我曾提到过这个位于中国海南的神秘地方。如果你错过了关于槟榔谷的简介,你可以到这里来了解。
今天,我将继续带你们探索在槟榔谷的旅程。在这里有一场30分钟的盛大现场演出,你可以更了解这些黎族和苗族的传统习俗和文化。他们融合了演奏的游戏,情歌对歌,春米(用脱水,编织和染色技术的稻壳脱壳),以及钻木生火的制作技术。黎族和苗族的表演让我们体验到在舞台上充分表现,给我们留下了美好的回忆。
在演出前,我经过一些卖食物的小档口,这里的水晶菠萝 🍍真的很好吃!又甜又多汁 😋
以上的照片是我在演出时所拍摄的。最后,主持人还邀请观众一起跳舞,让这场演出画下完美的句号。
---
🌹感谢你的阅读!希望你会喜欢。请跟随我,让我与你分享更多有趣精彩的故事。
📷 以上所有的照片均由我和我的朋友所拍摄。© 2017, @sweetieprincess 版权所有。