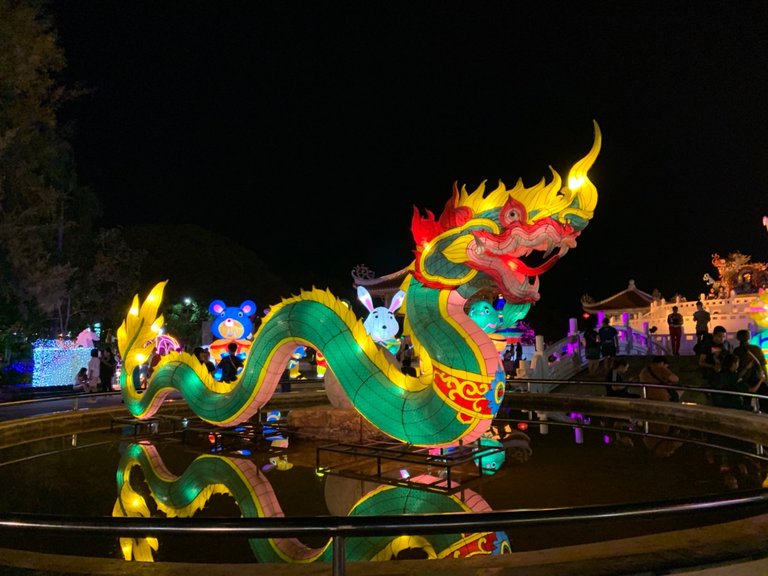 As December and January are the months for the New Year Celebration, many events or festivals are held all over Thailand each year. This "Lantern Festival" in Nakhon Sawan province is one among them.
The place that the "Lantern Festival" is normally held is called "Paradise Park".
Yeah! You will feel as if you are in paradise, especially when many trees in the park were decorated with gorgeous lights beautifully like these.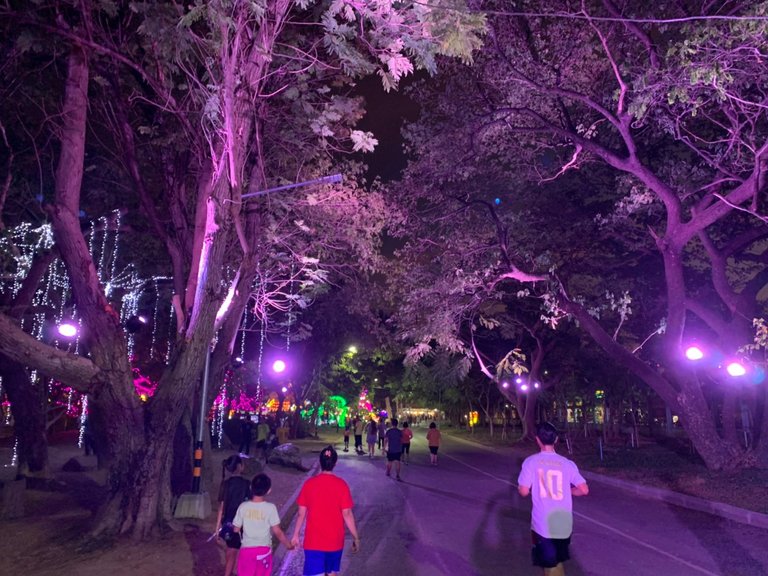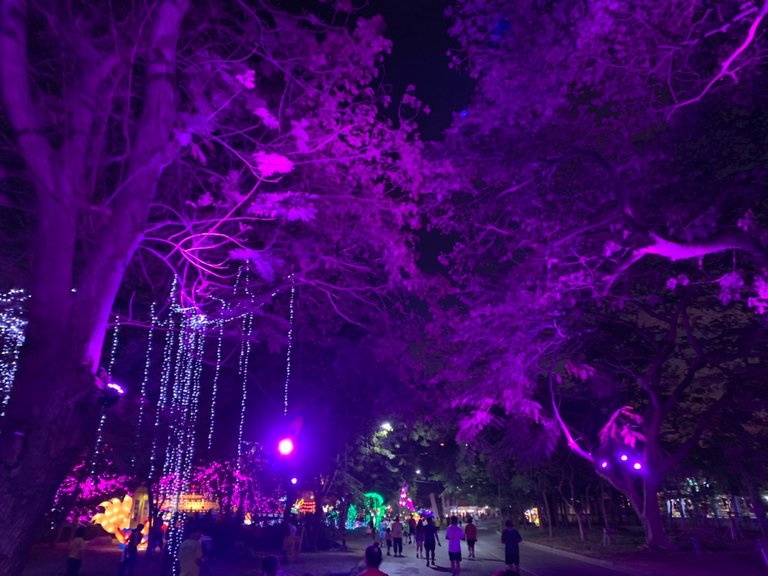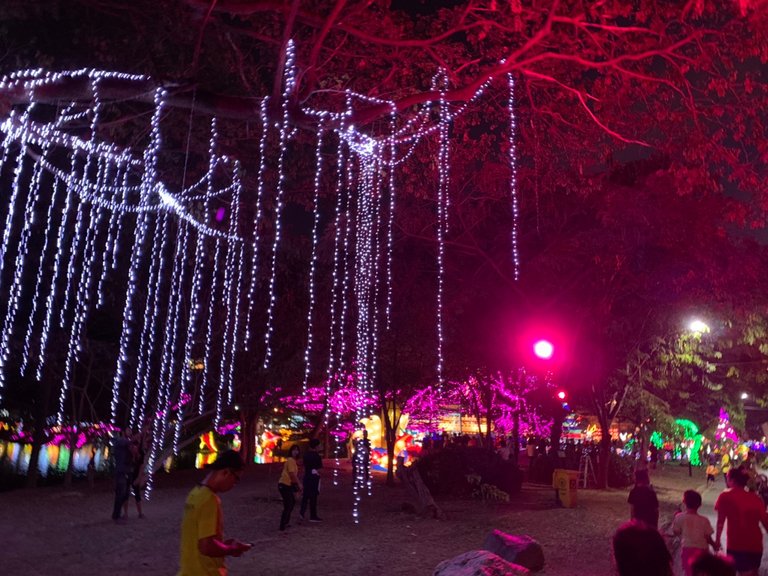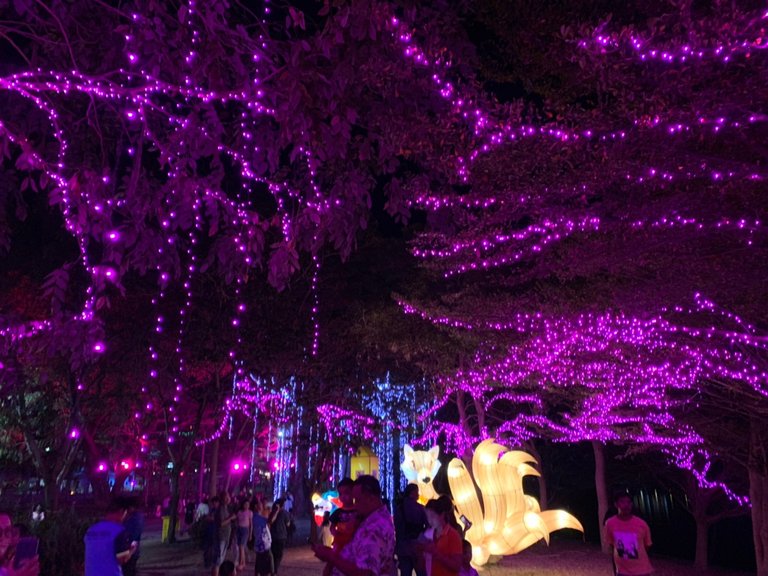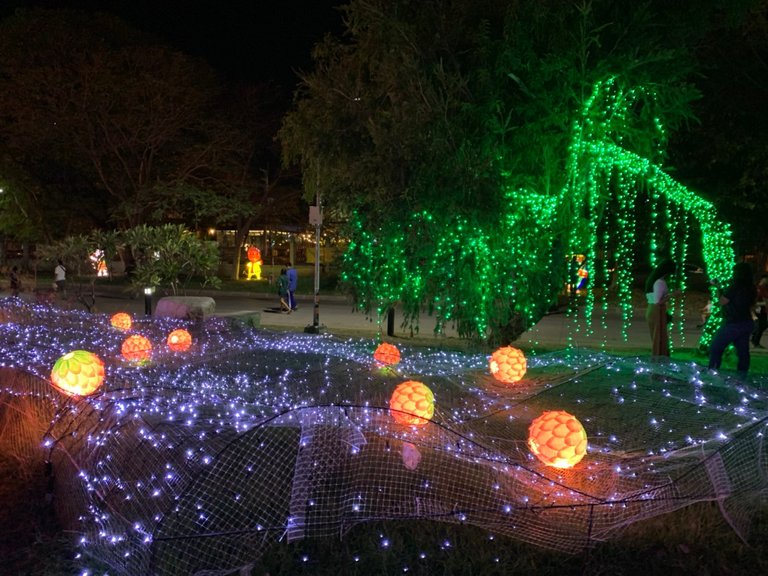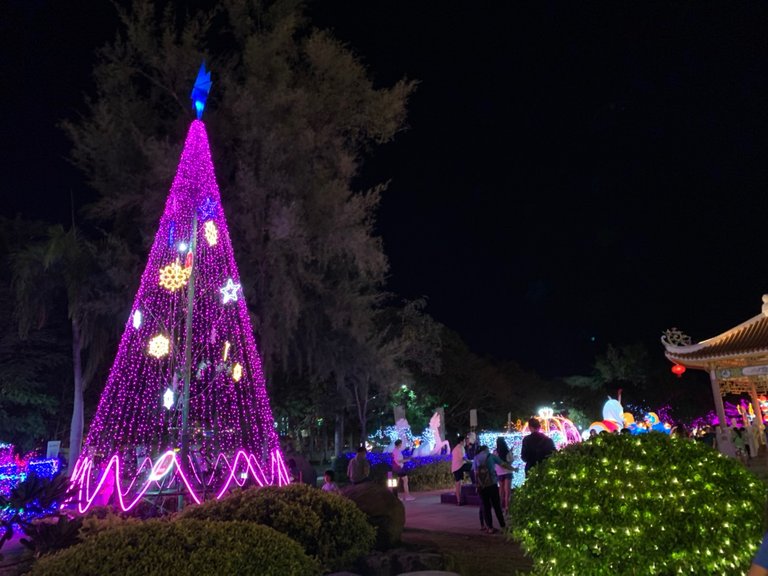 And when there are plenty of amazing lantern sculptures around you, you may feel as if you are in a fairy tale.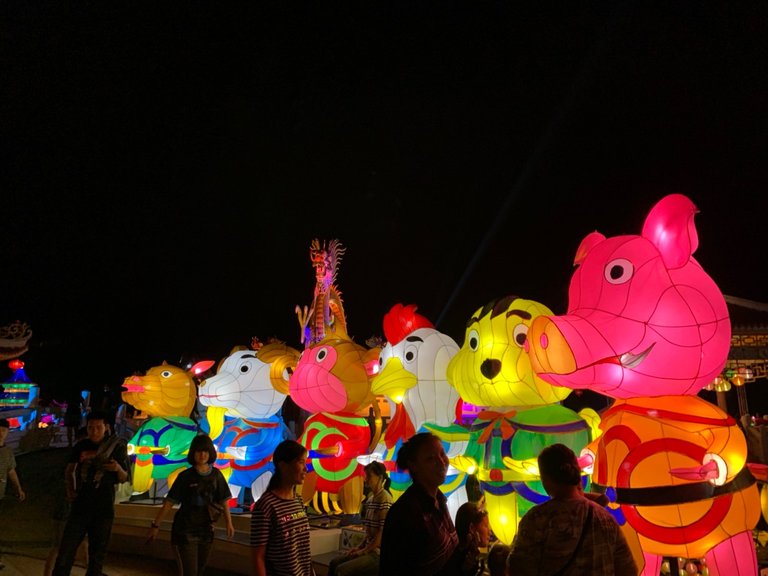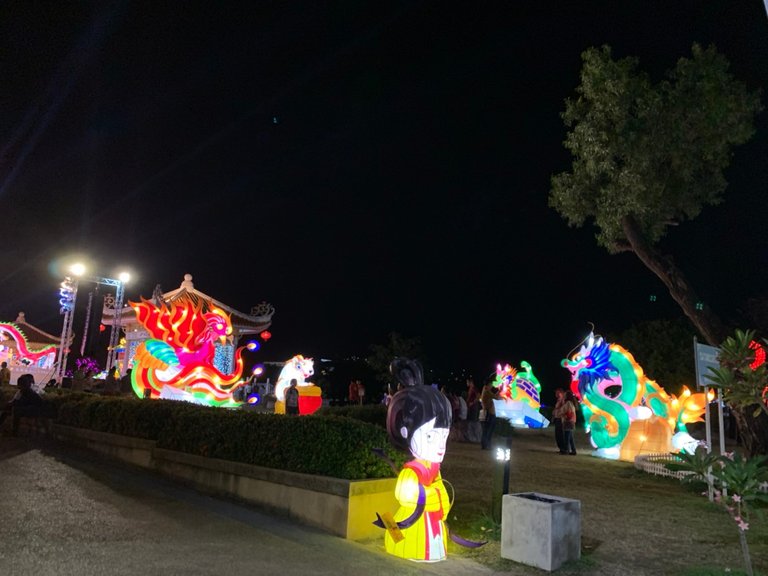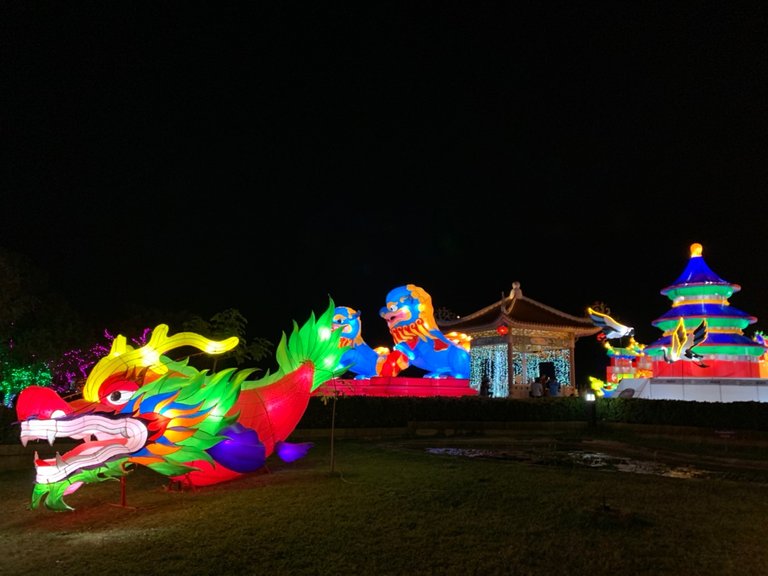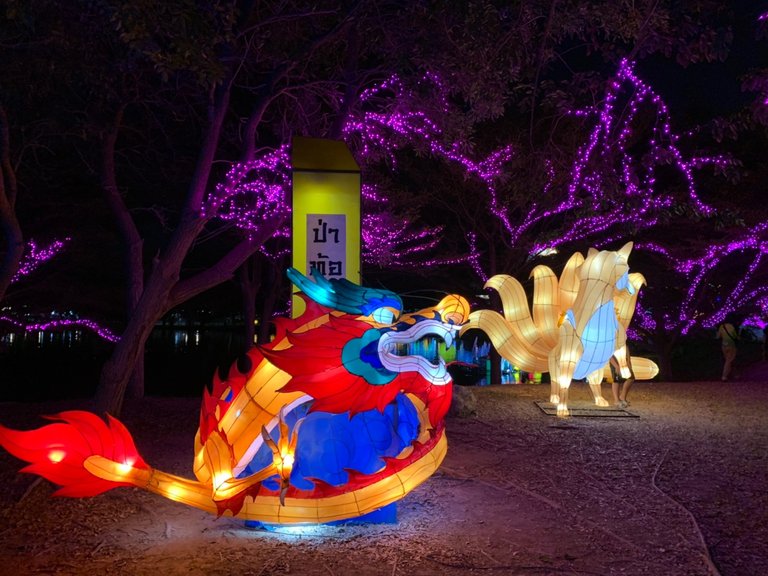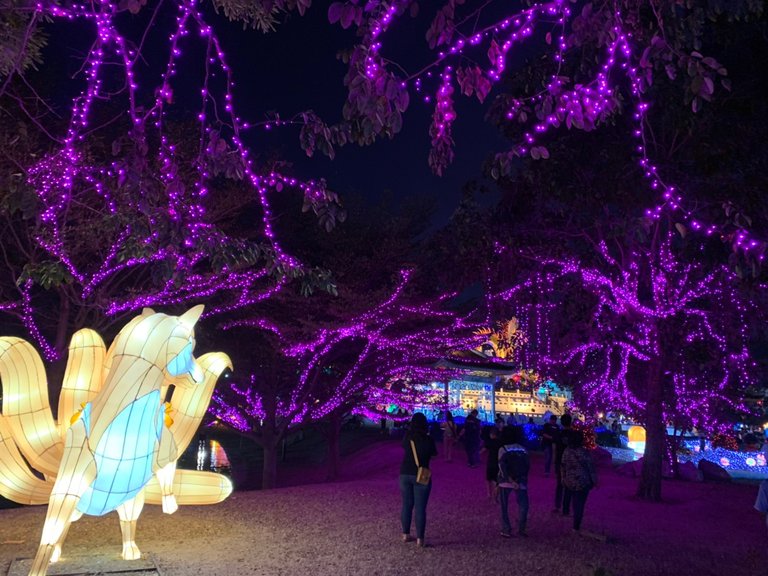 Very wonderful, right?
Apart from the beauty of the lantern sculptures, you can also learn the lifestyle of Thai-Chinese people, who live in this province in a very large quantity, through these lanterns sculptures.
Below is the photo of lantern sculpture of Chinese people who migrated from China to Nakhon Sawan by boats more than a hundred year ago.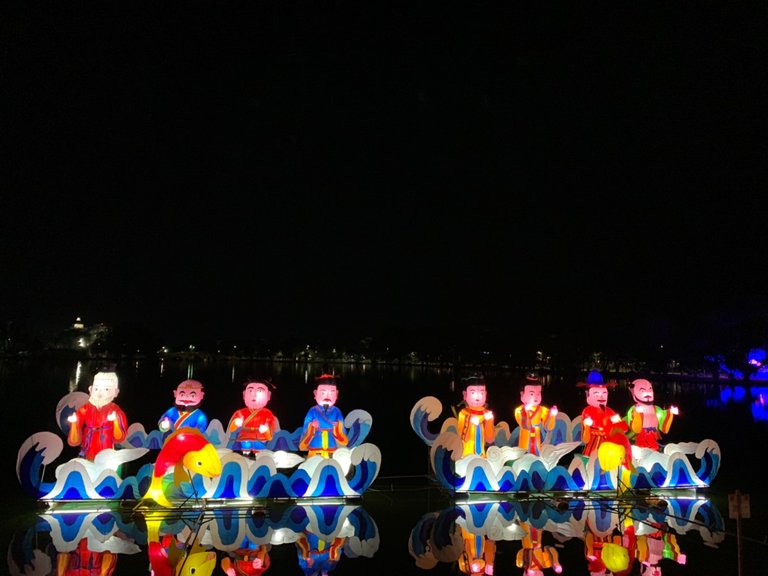 Dragon or Mangkorn (in Thai) is a sacred animal according to Thai-Chinese people's beliefs, so the lantern sculpture of dragon is the most important one and it's decorated beautifully.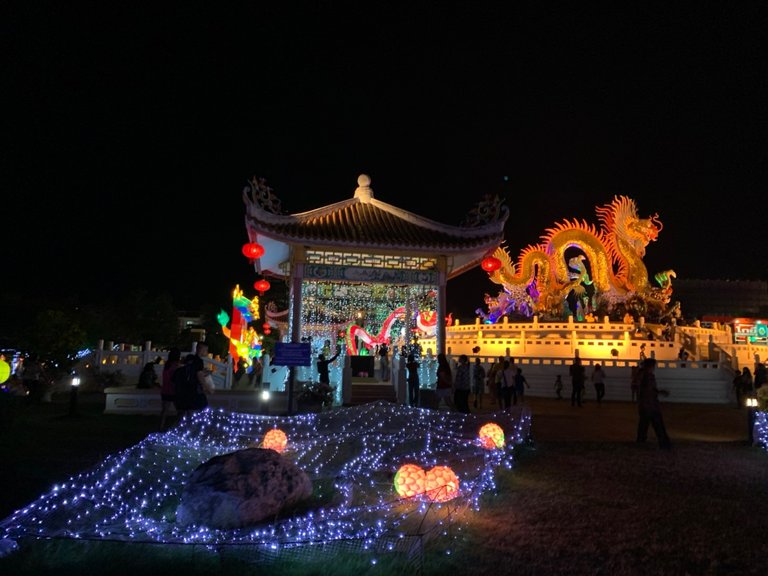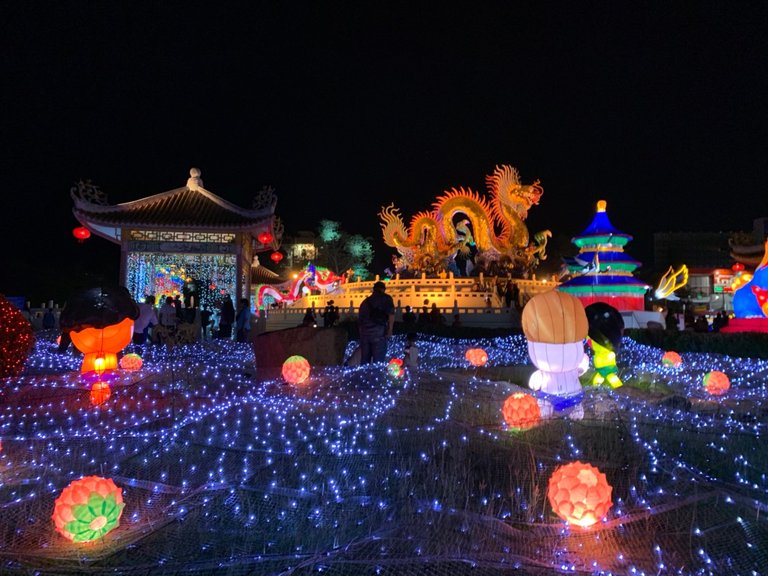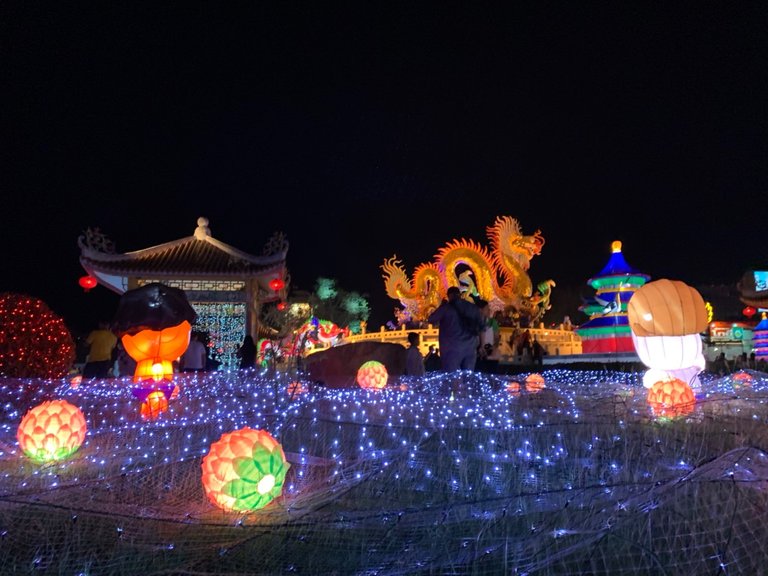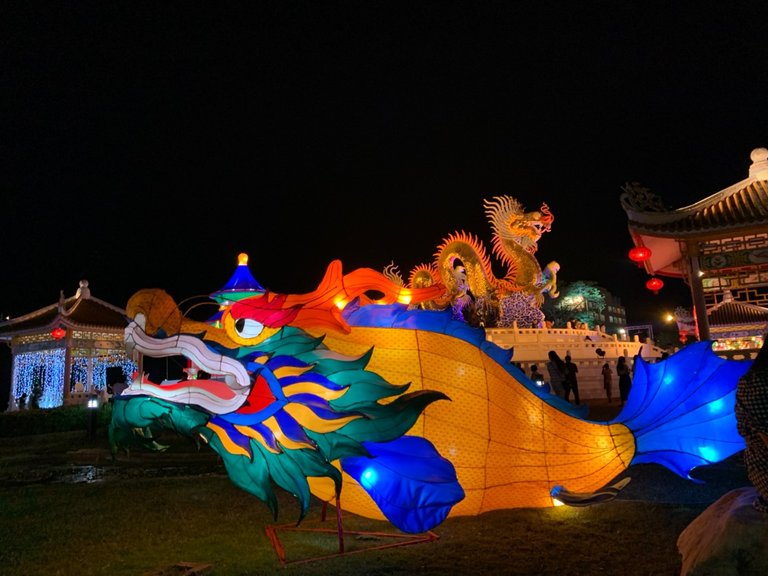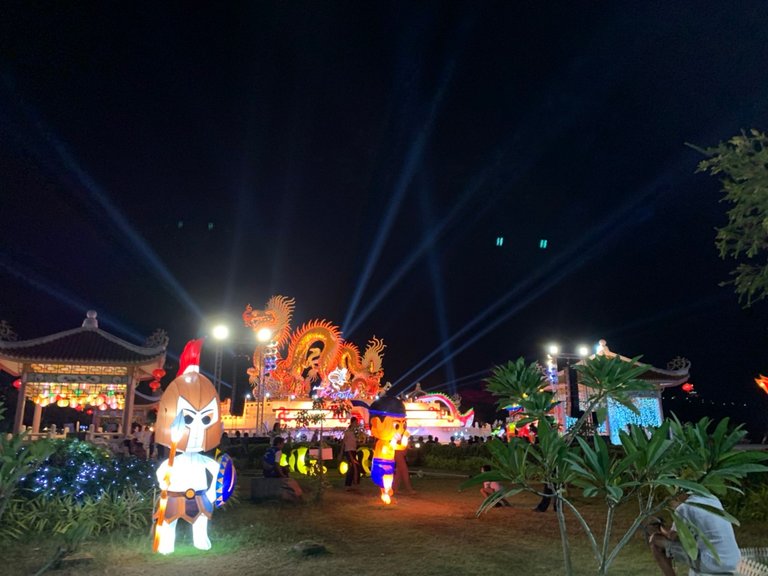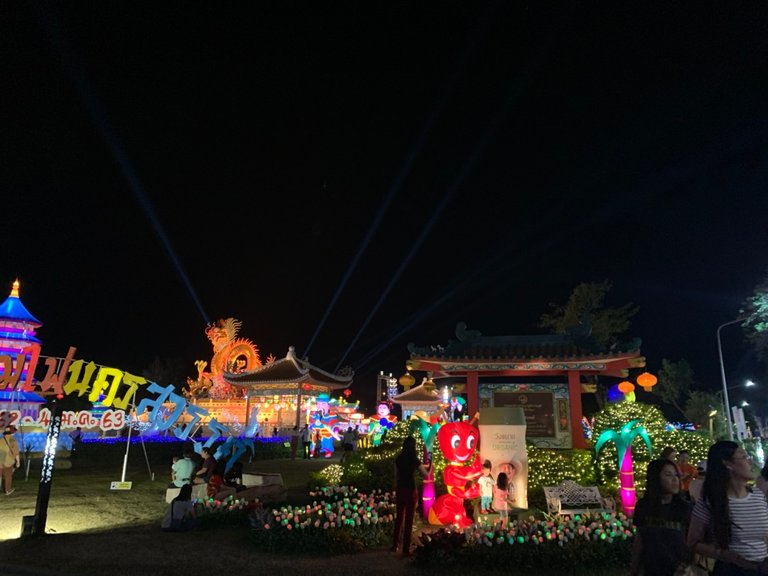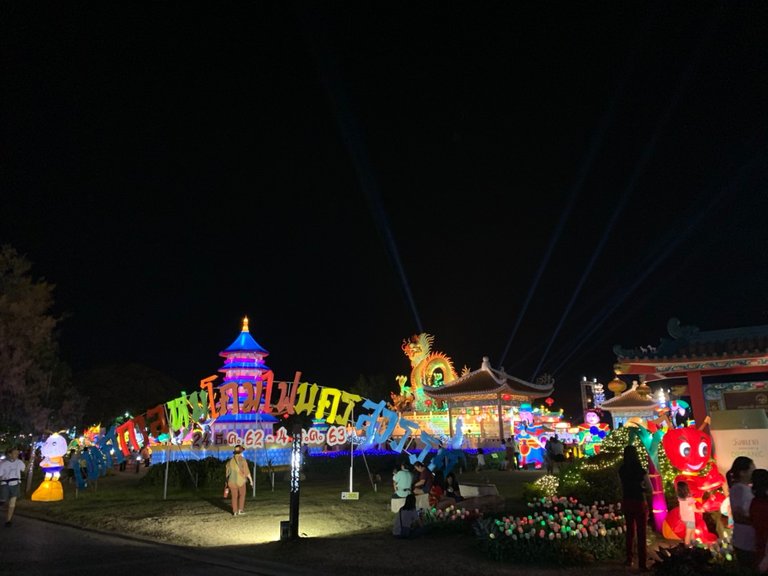 The pagoda with light is magnificent in the dark night.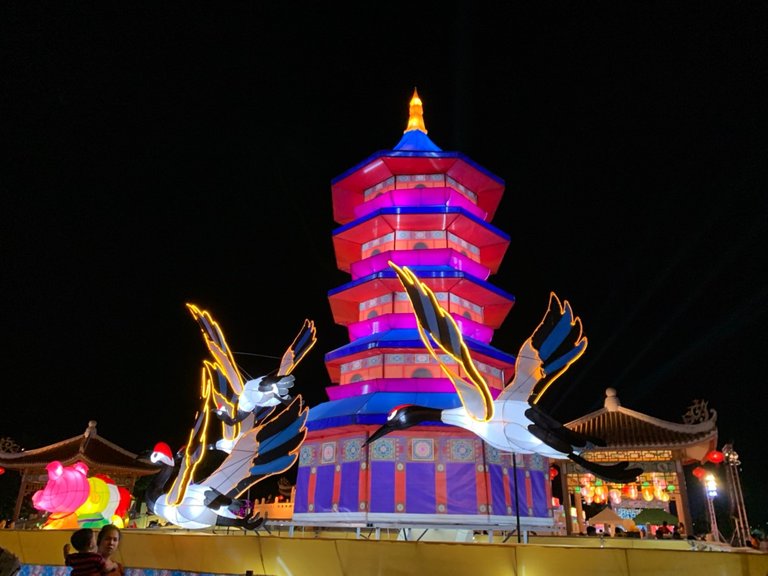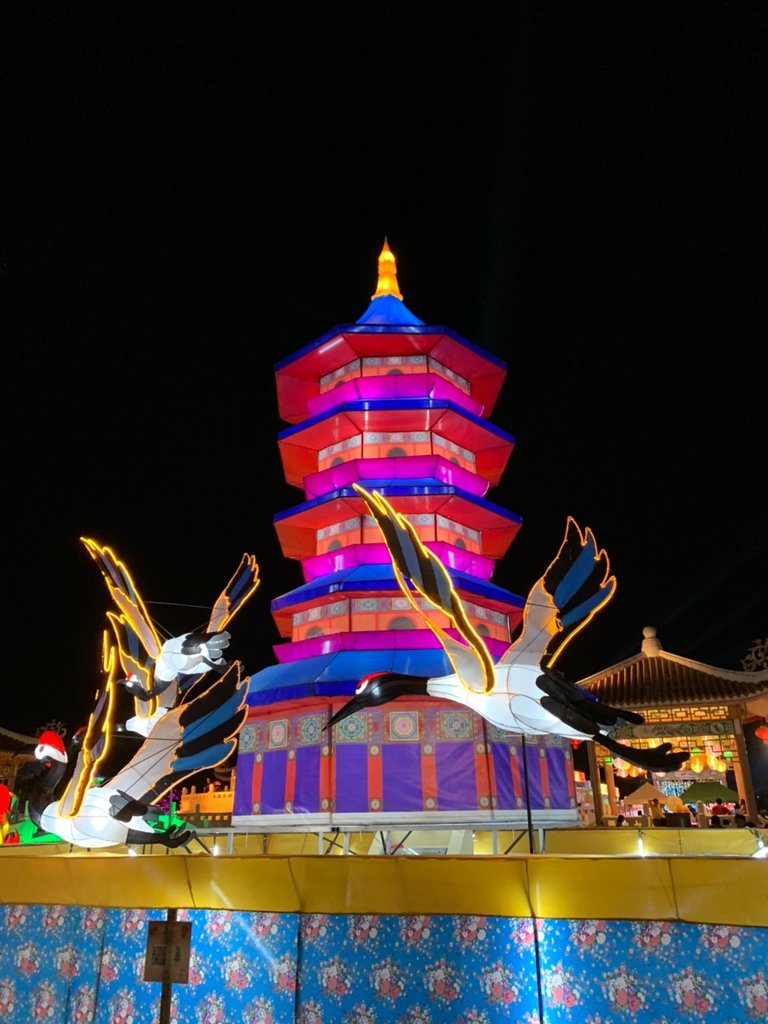 Imagine! Walking through the tunnel of lights where various sculptures of fantastic fish stay above you.... how exciting moment will be?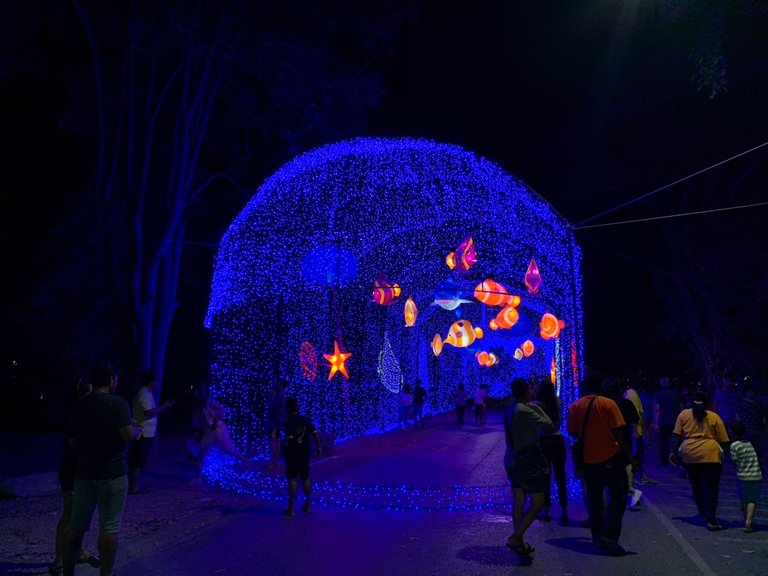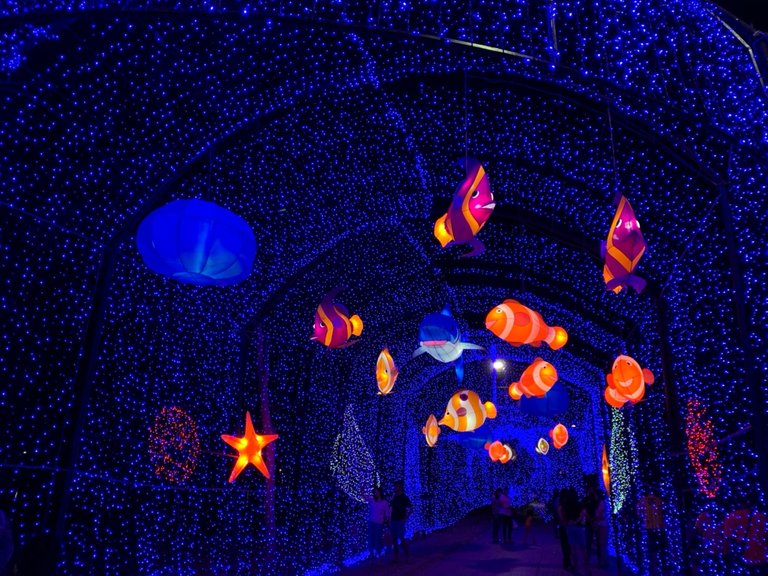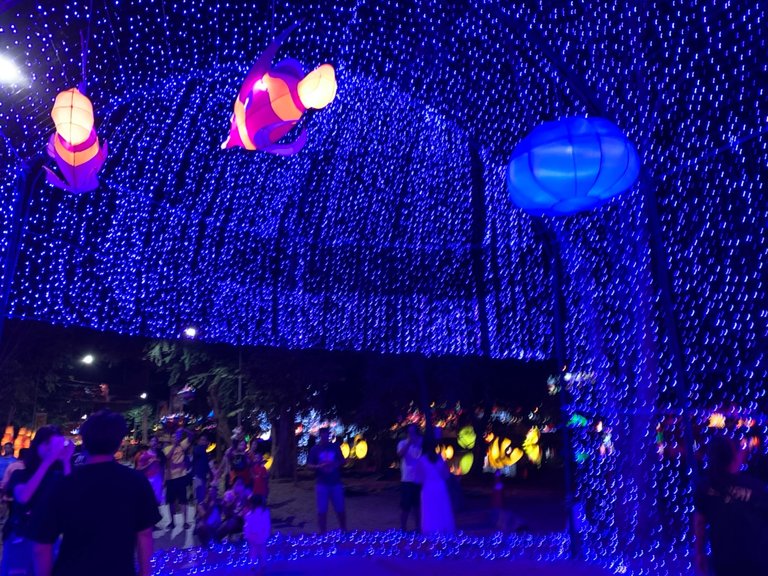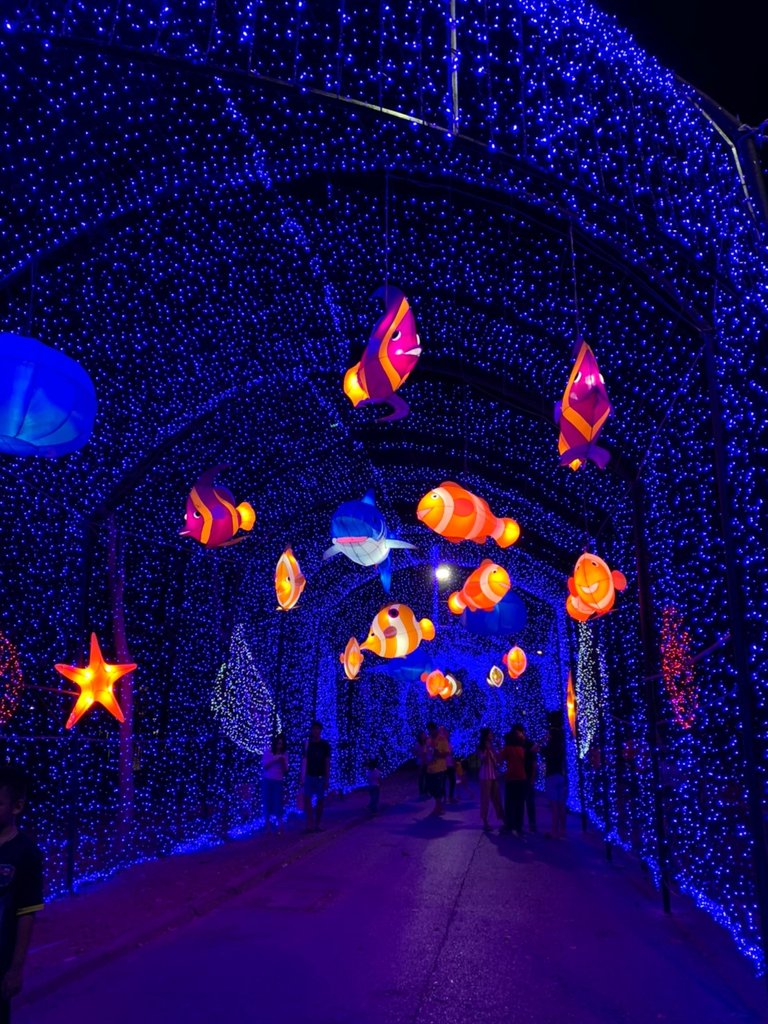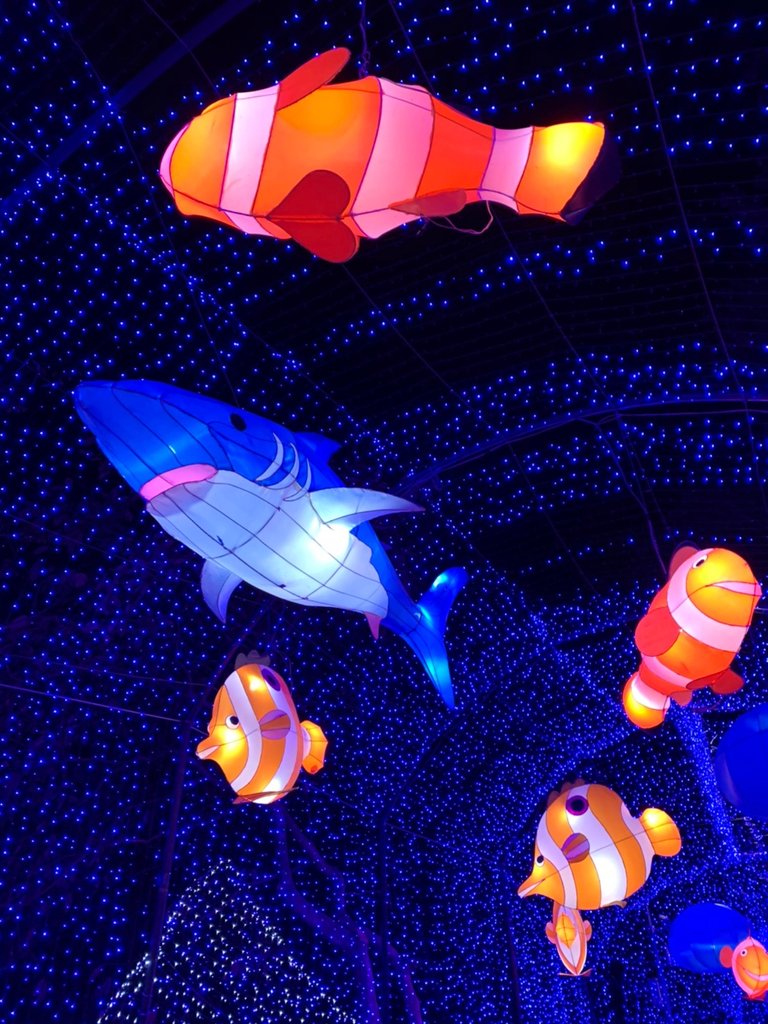 For me, all of these lantern sculptures are very amazing. Do you agree with me?
If you visit Thailand during December and January, you must not miss this "Lantern Festival".
p.s. These photos are from my brother.