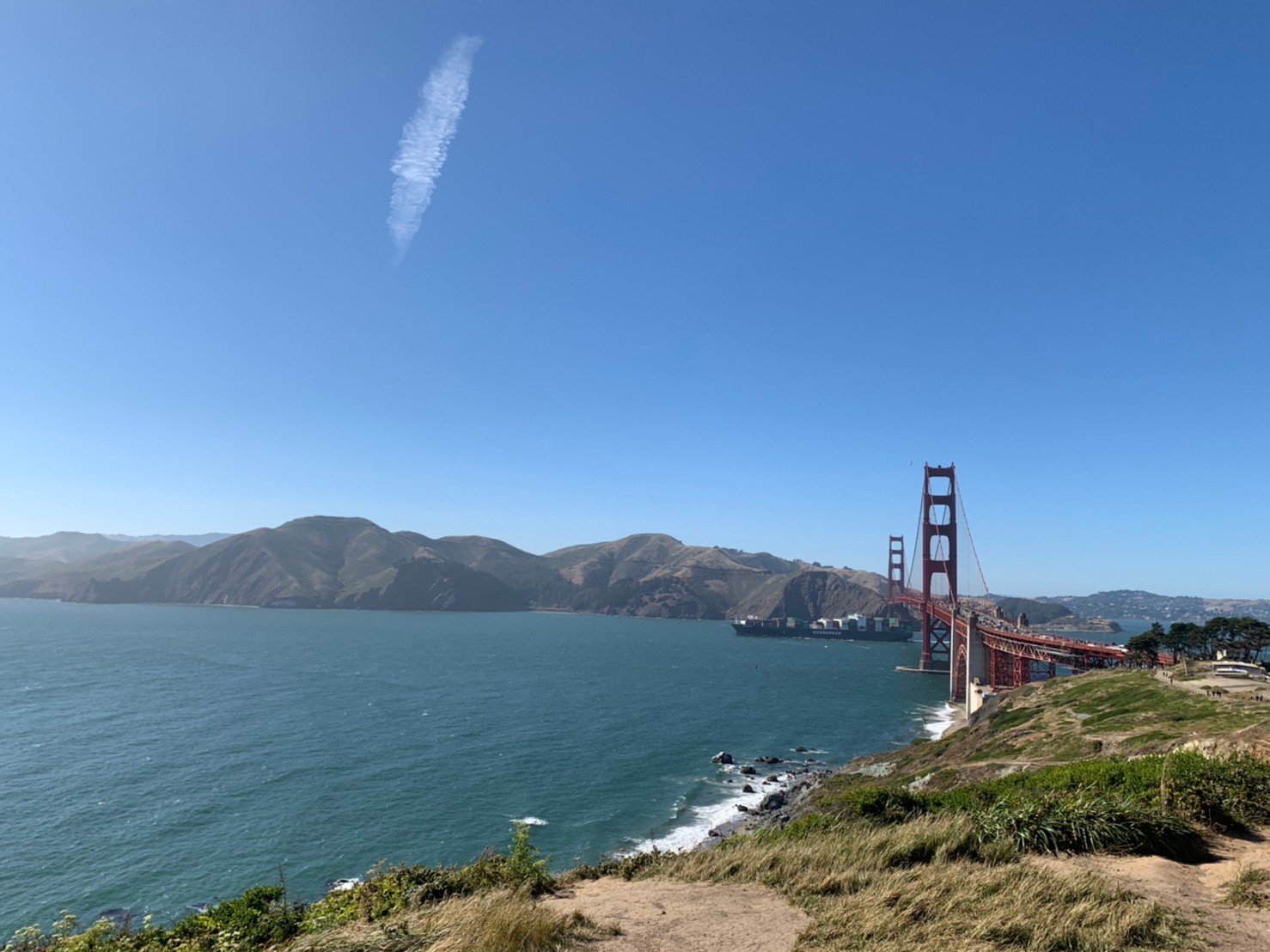 As advised in my previous post, https://hive.blog/travel/@tangmo/attractive-scenery-at-the-golden-gate-bridge-san-francisco-usa-part-i, today I will show you more photos of the scenery at the Golden Gate Bridge. I think apart from the excellent architecture of the Golden Gate Bridge itself, the scenery around the bay can also make the bridge look more attractive.
I think wandering around the area to find the best view to photograph the bridge is a good idea.
In the meantime, you can also admire the ocean closely. As you can see, the scenery of the mountains and the ocean is very fascinating and attractive.
The area seems to be a paradise for nature lovers, including me. That would be a lovely walk or an awesome bicycling. And it's a happy moment for all, for sure!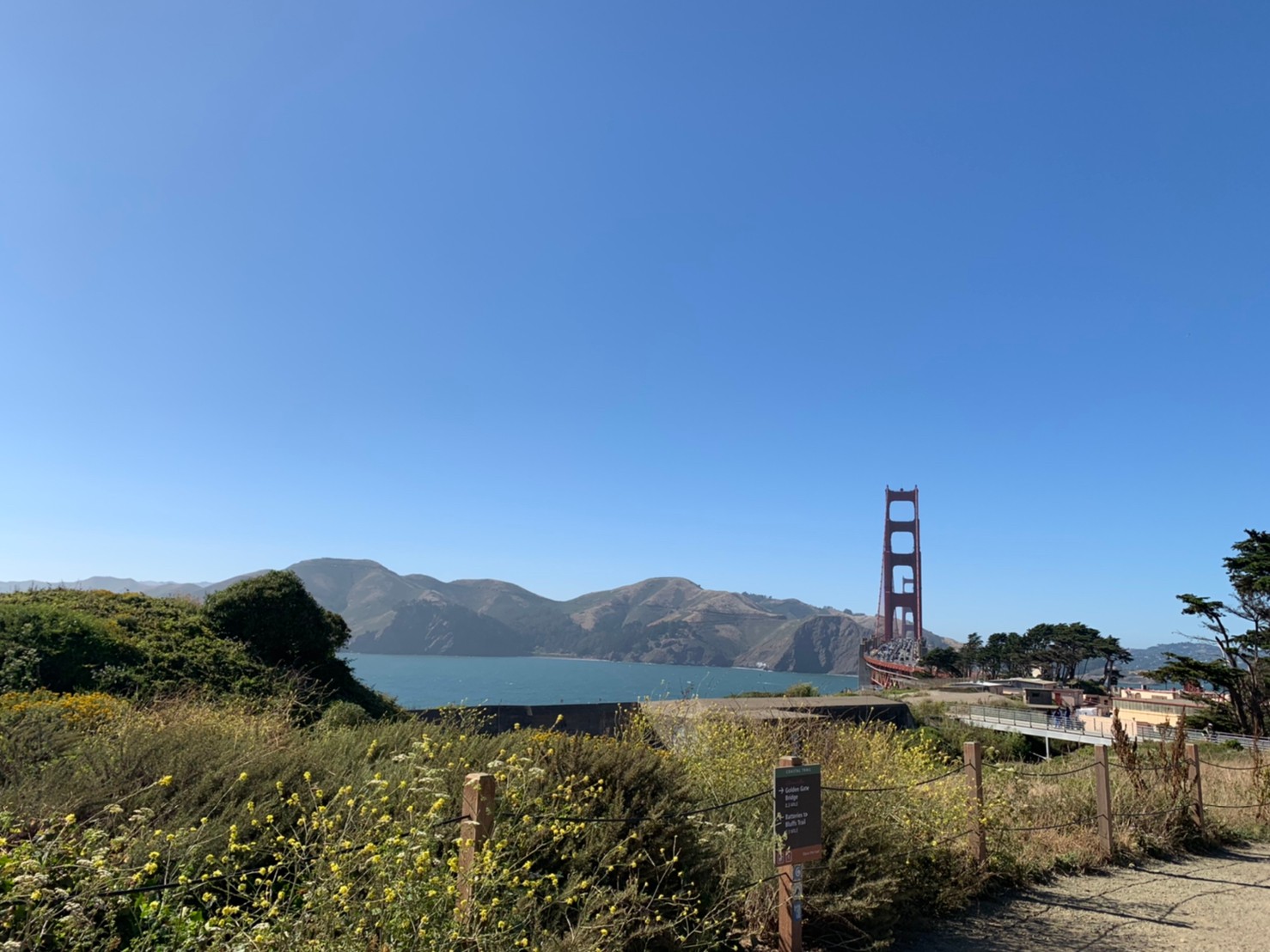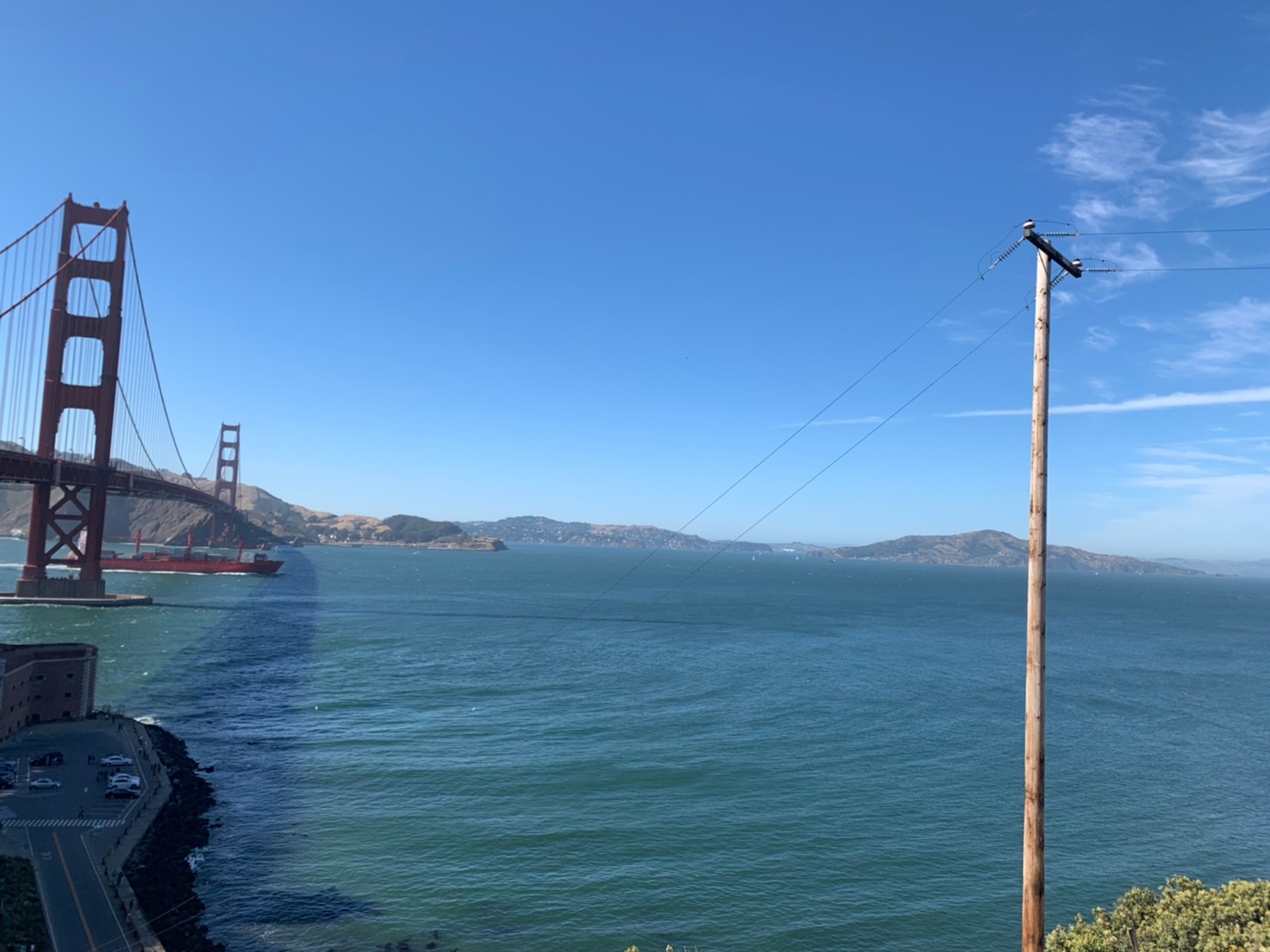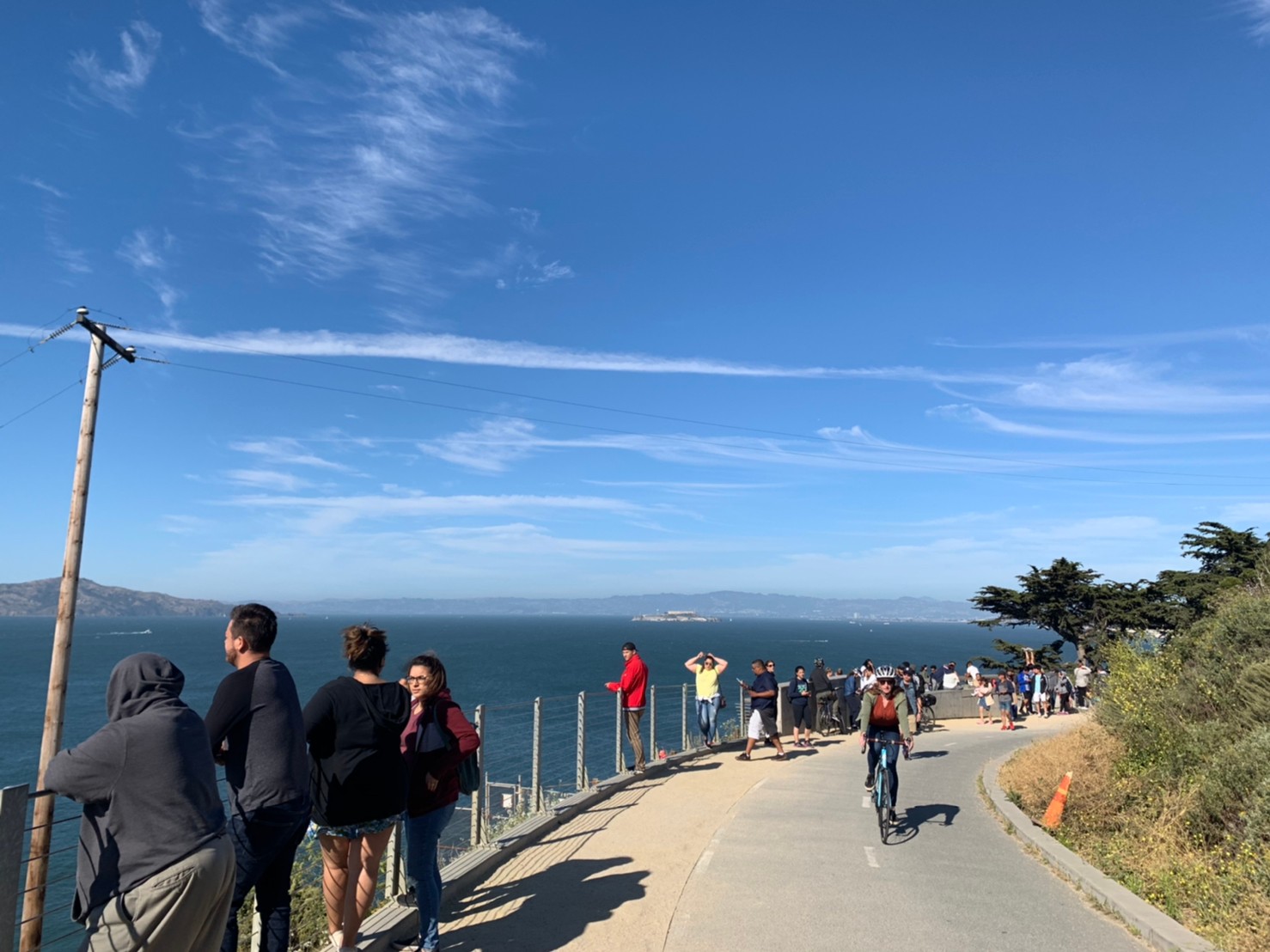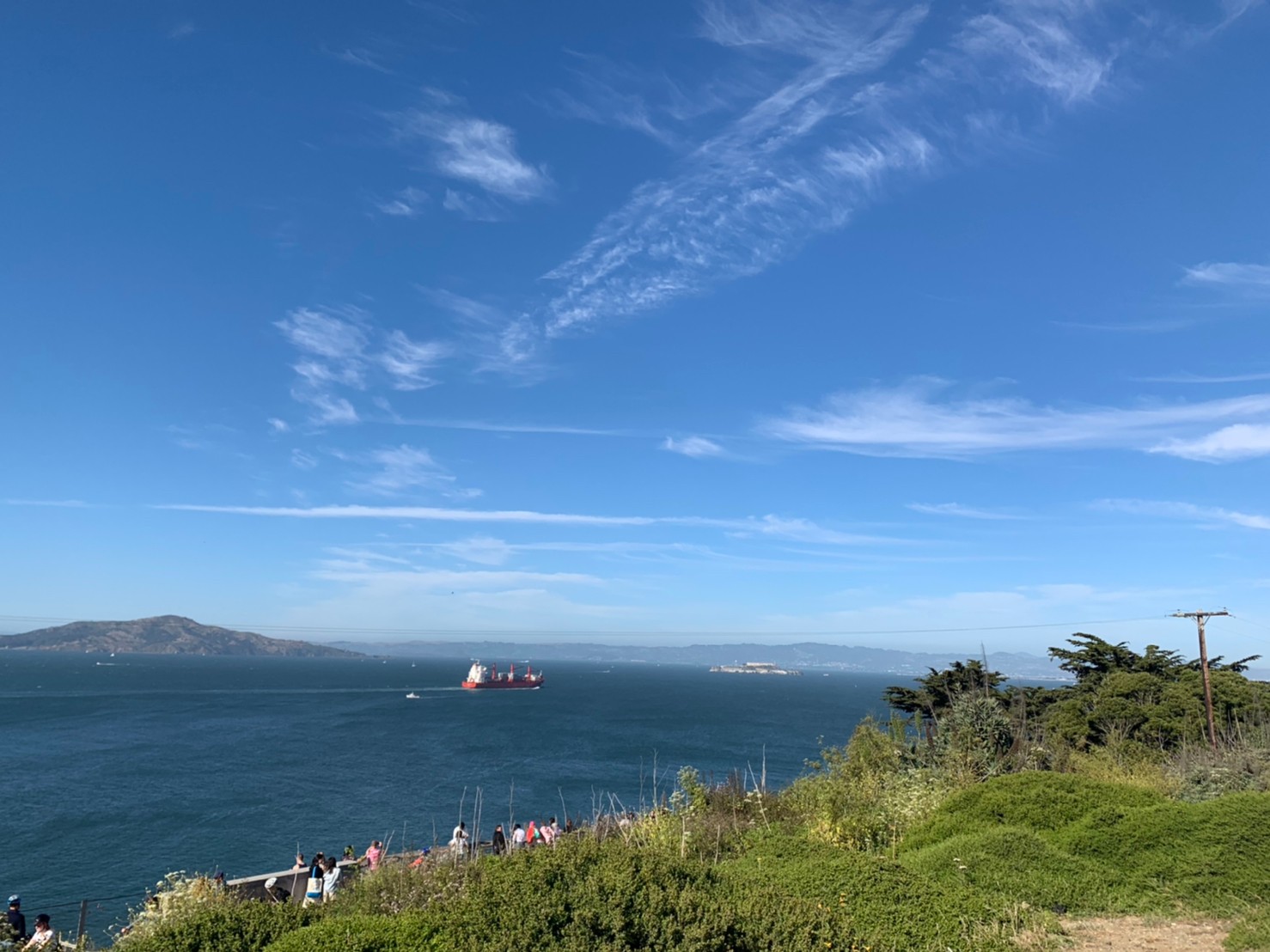 Look at the below photos.....
The clouds are amazing with the wonderful hill. The bright blue color of the sky contrasts beautifully with the bright green color of the trees.
The US flag looks outstanding over there.
Very perfect shot! Right?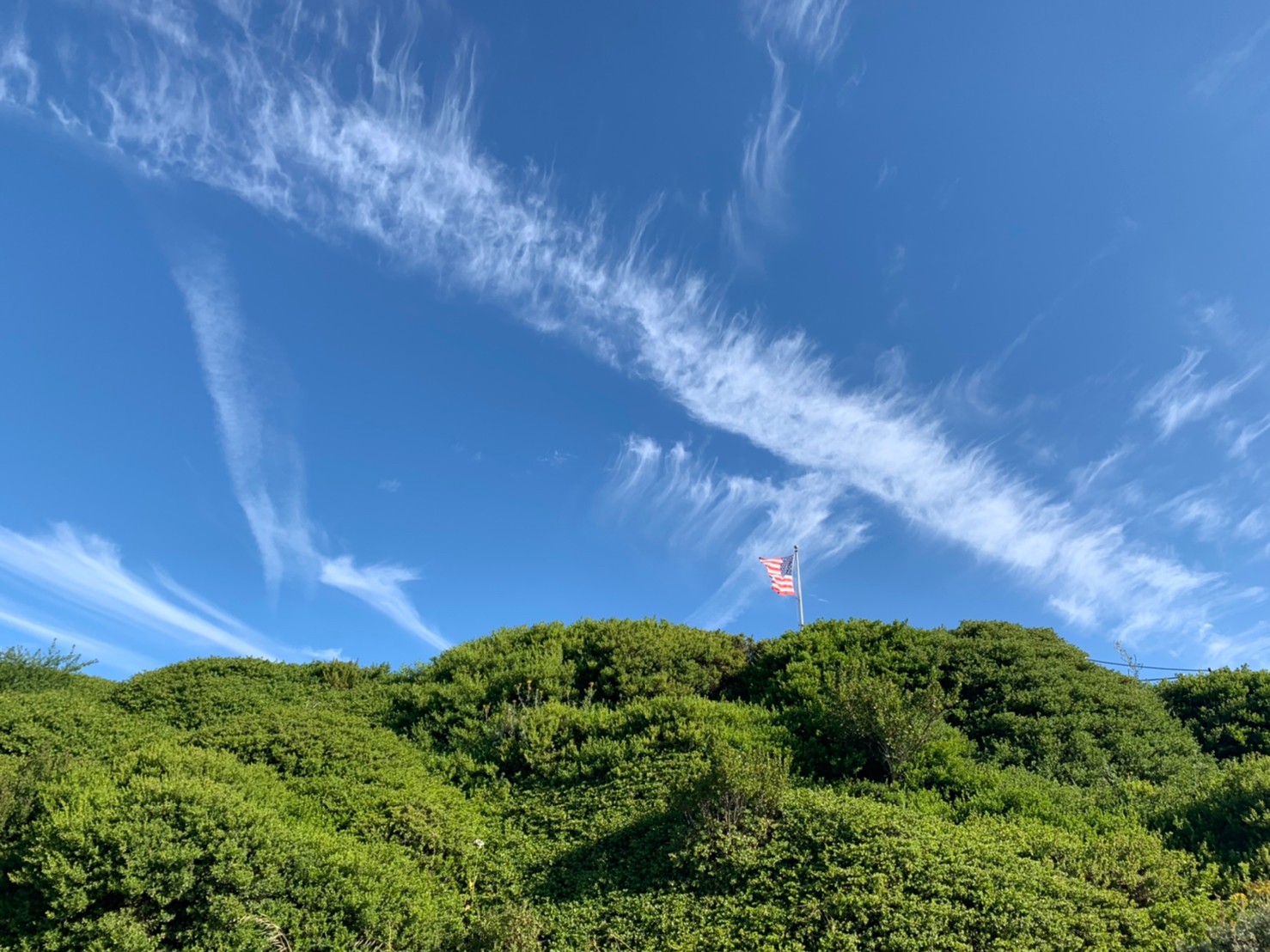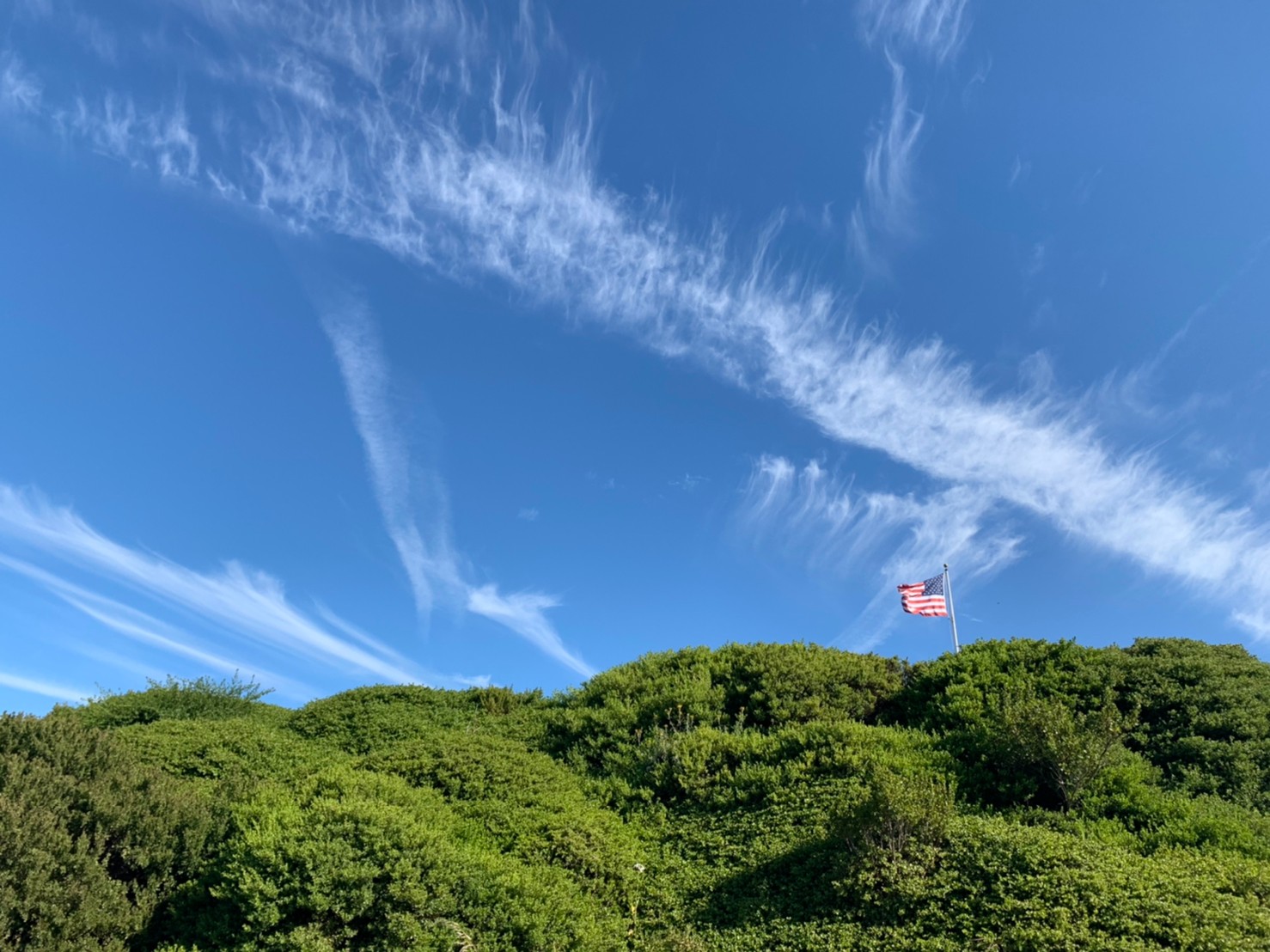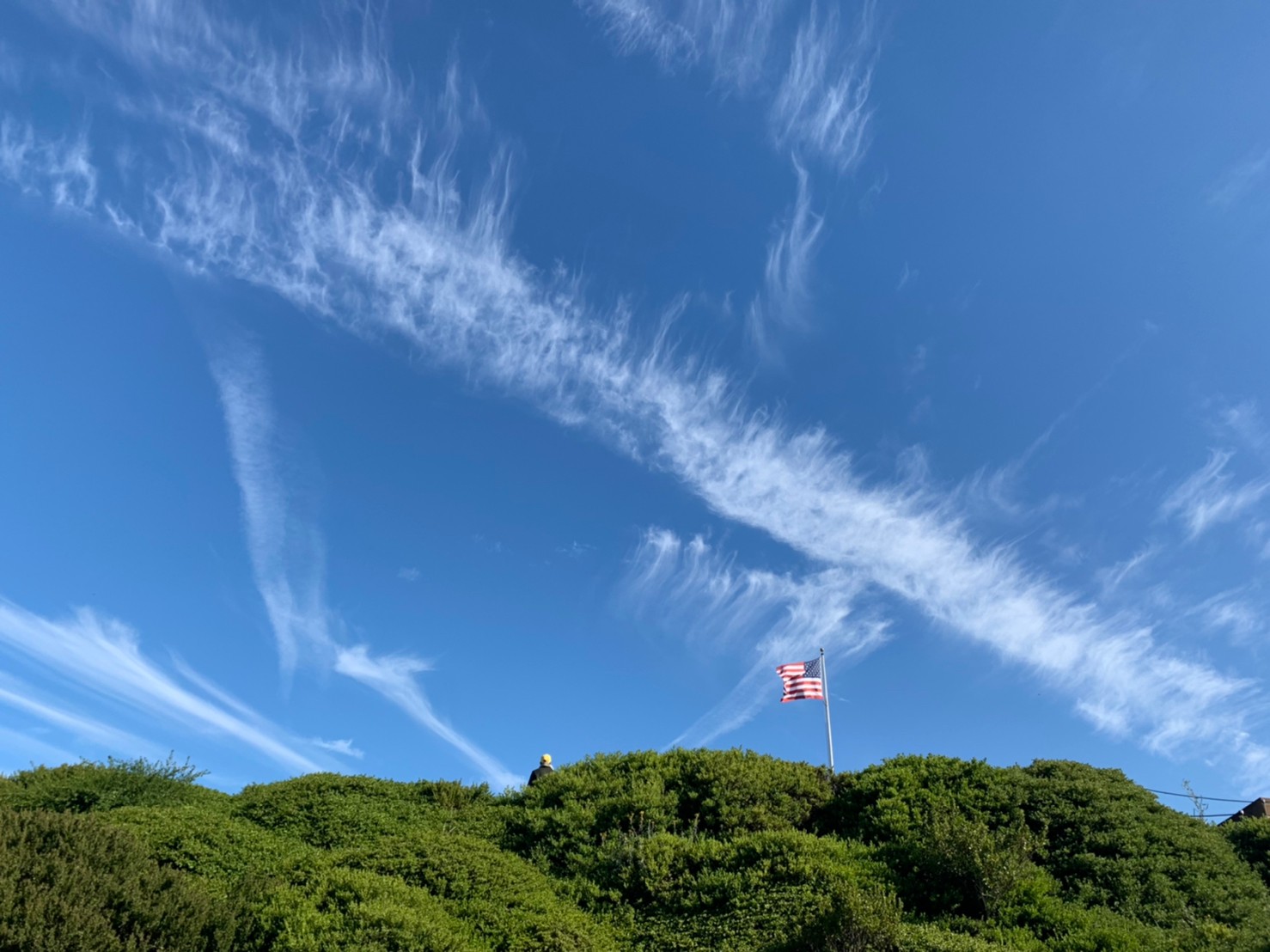 Besides, the reflection of sunlight on the water is very gorgeous and the view is marvelous, as you can see in the following photos.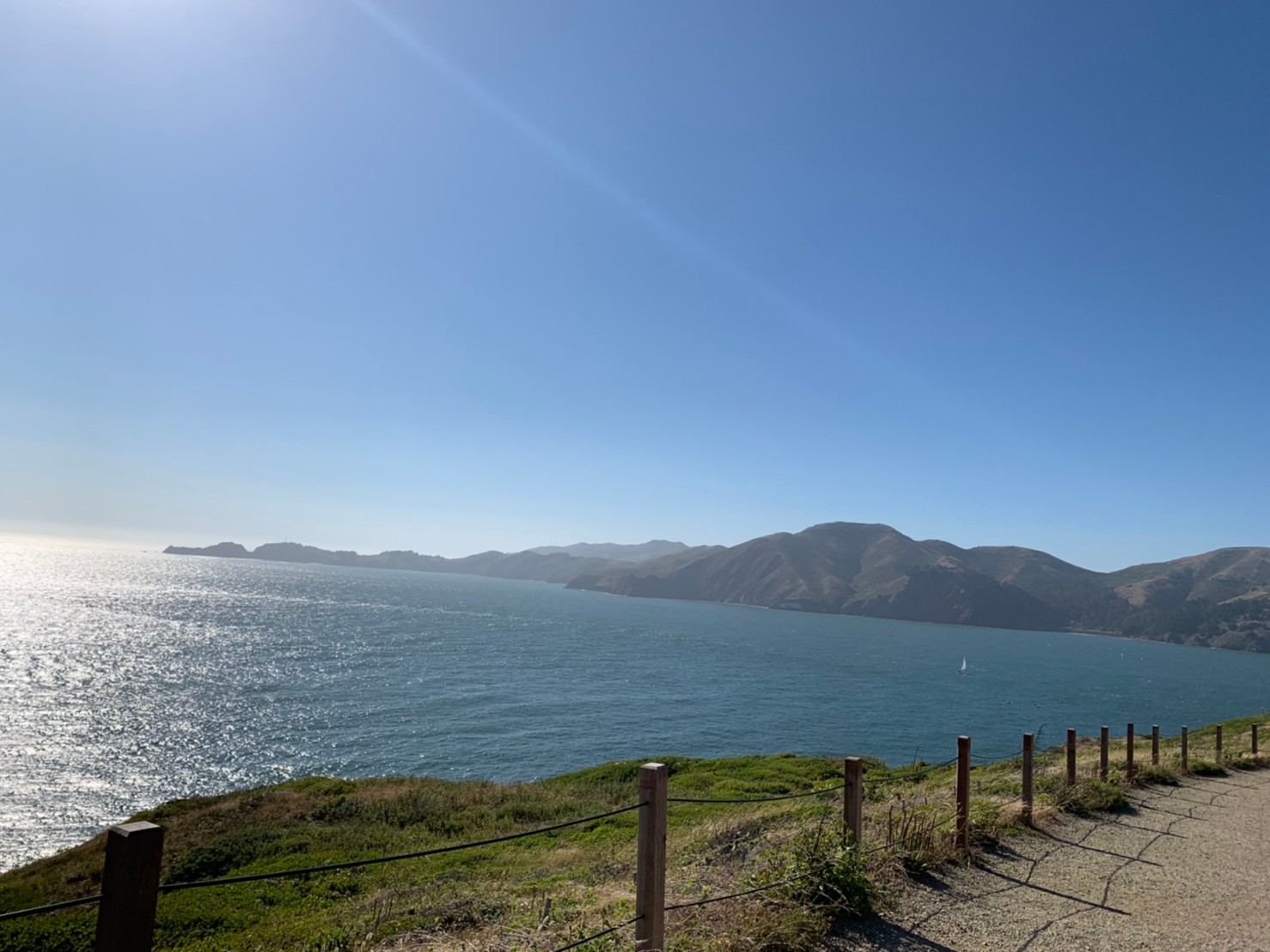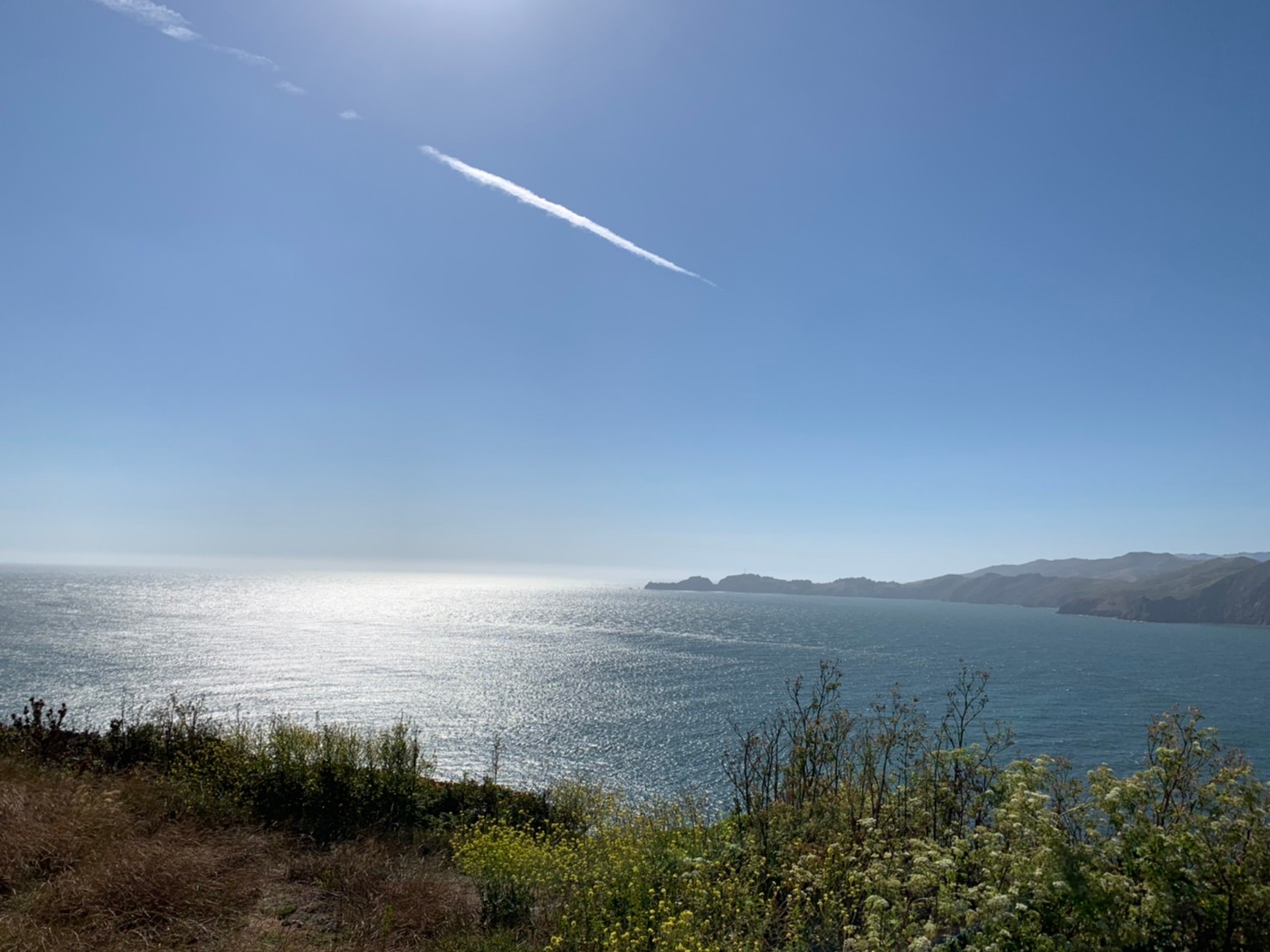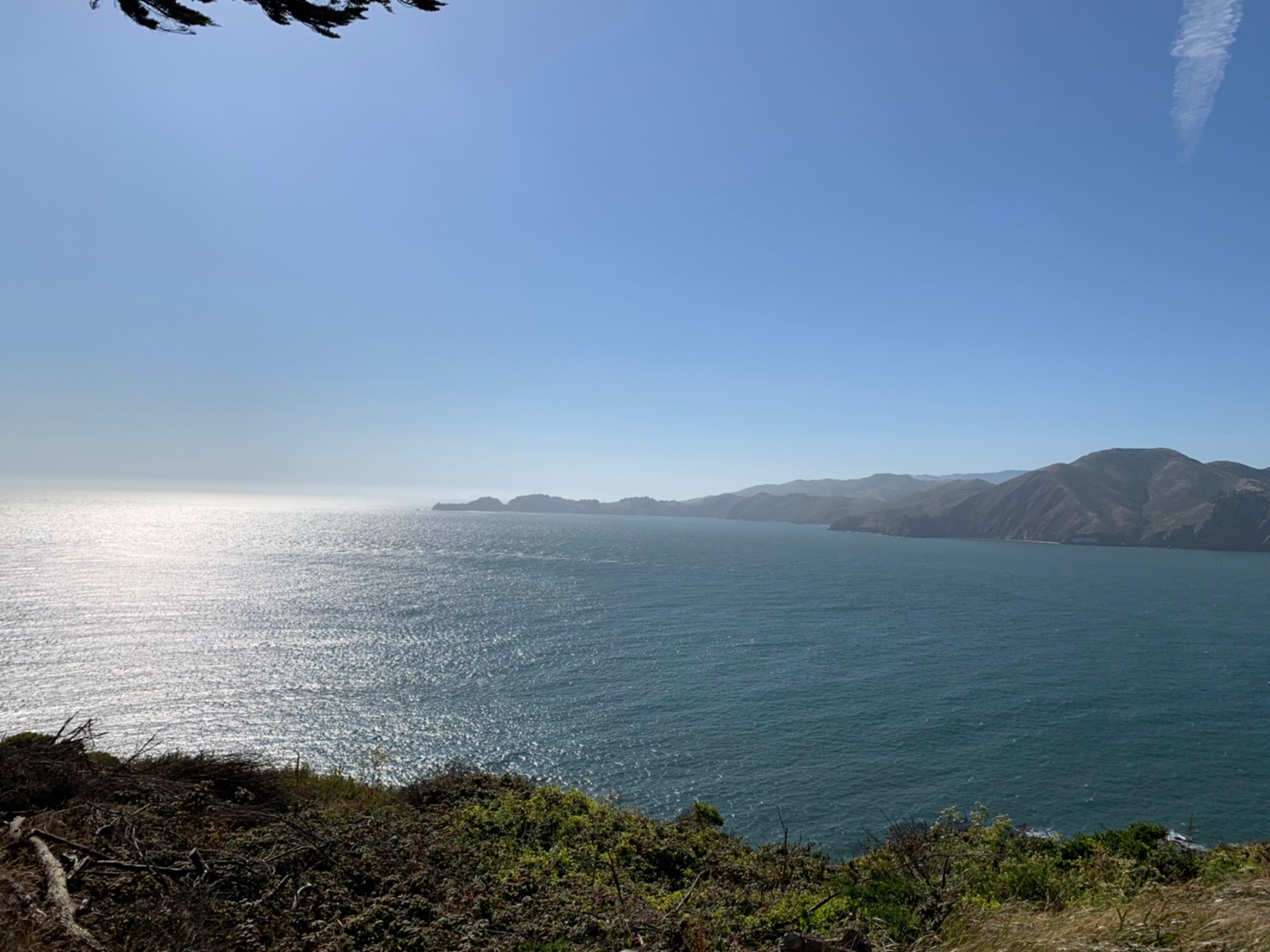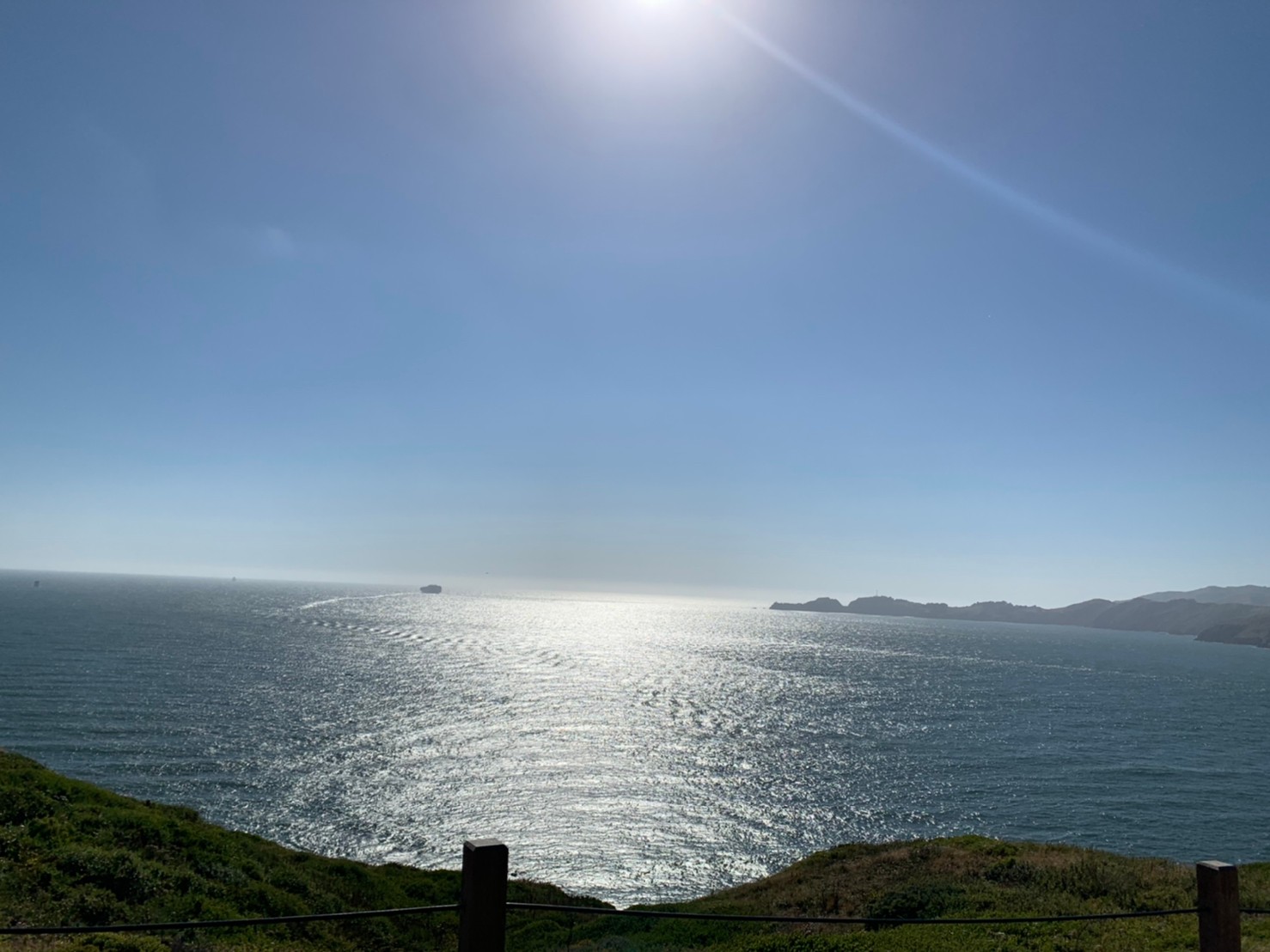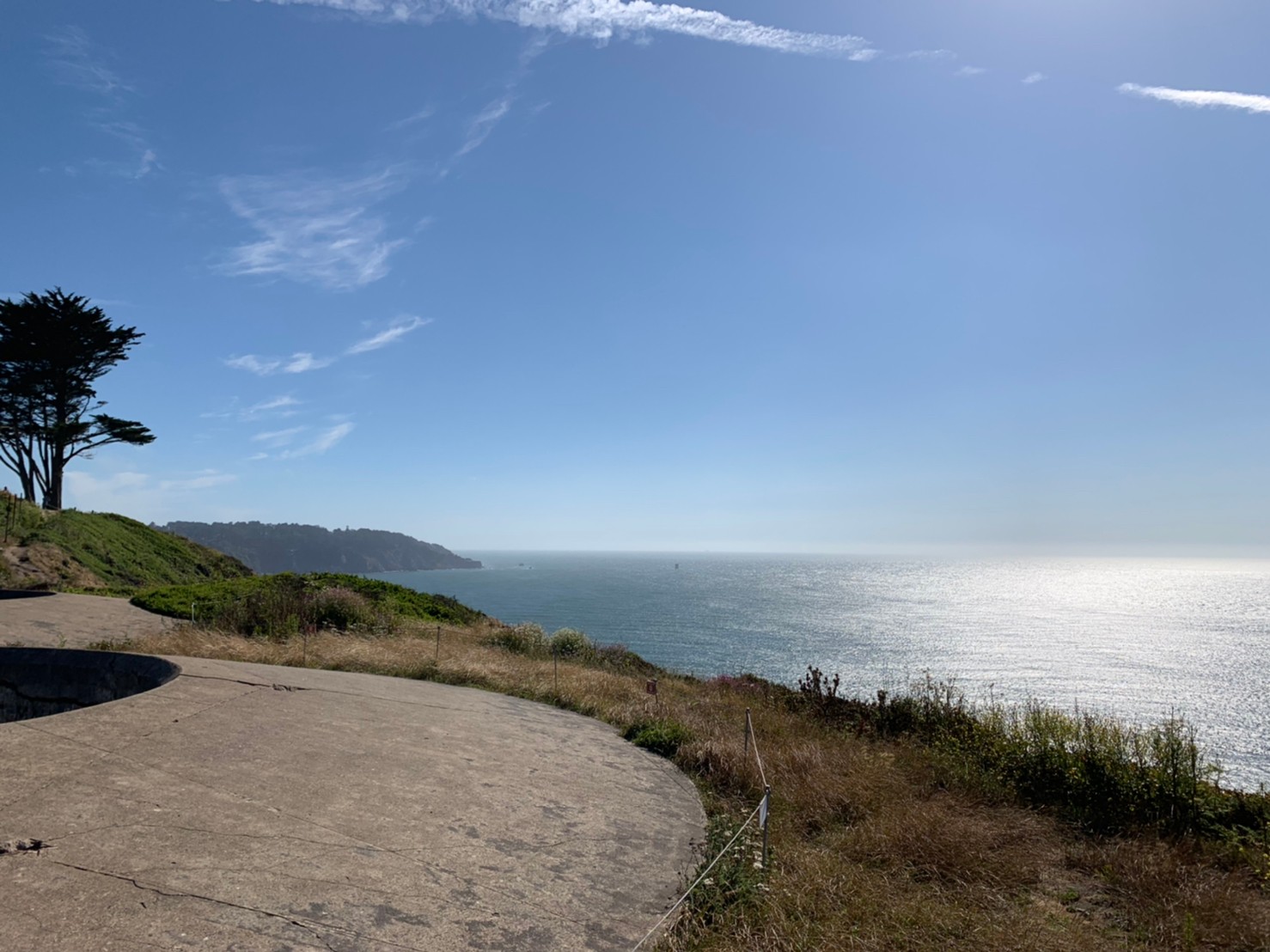 Imagine! If we visit there in the morning or in the evening, what the scenery would be!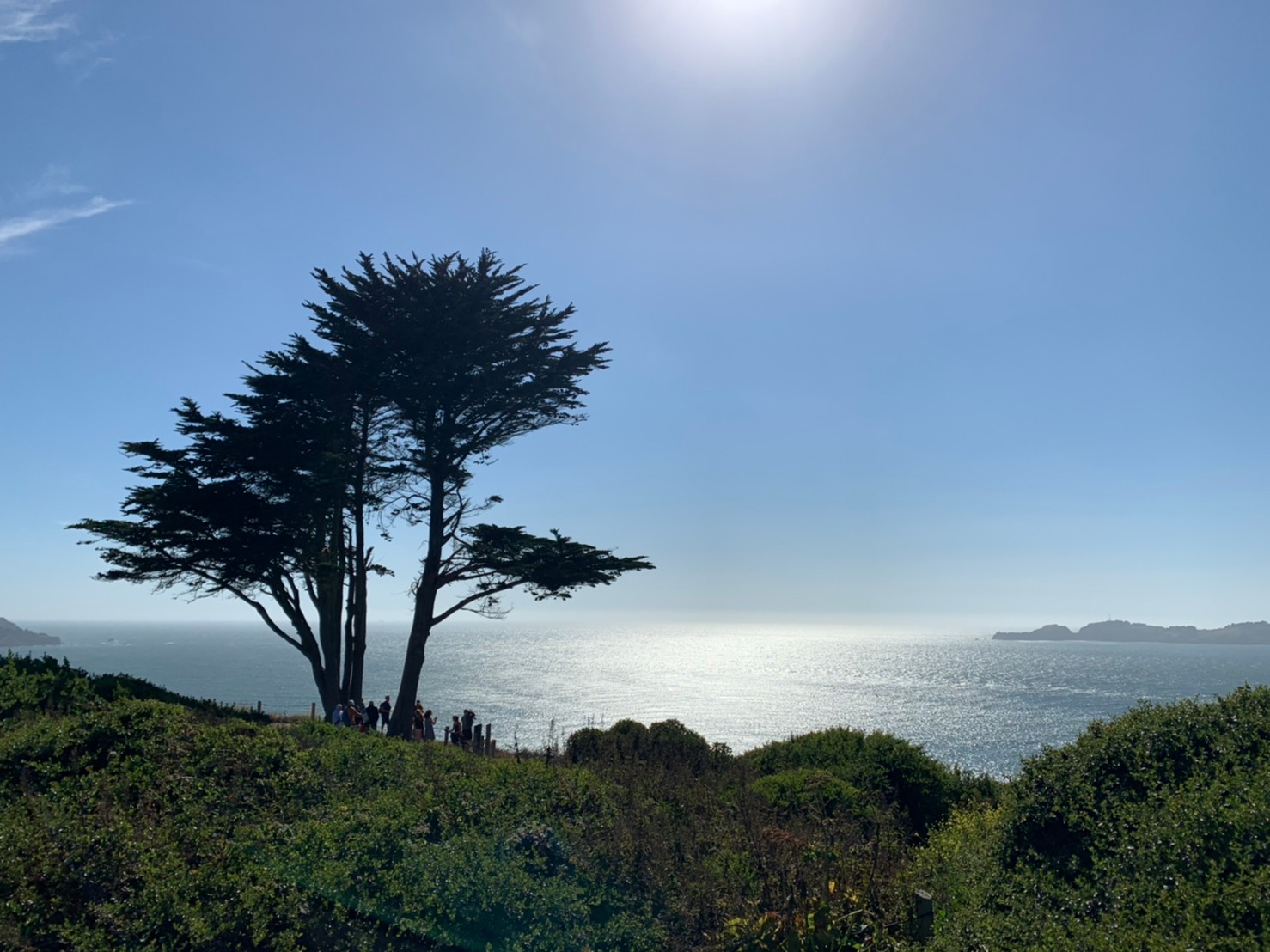 Ah! I do really love the place.
What about you? Do you love it?