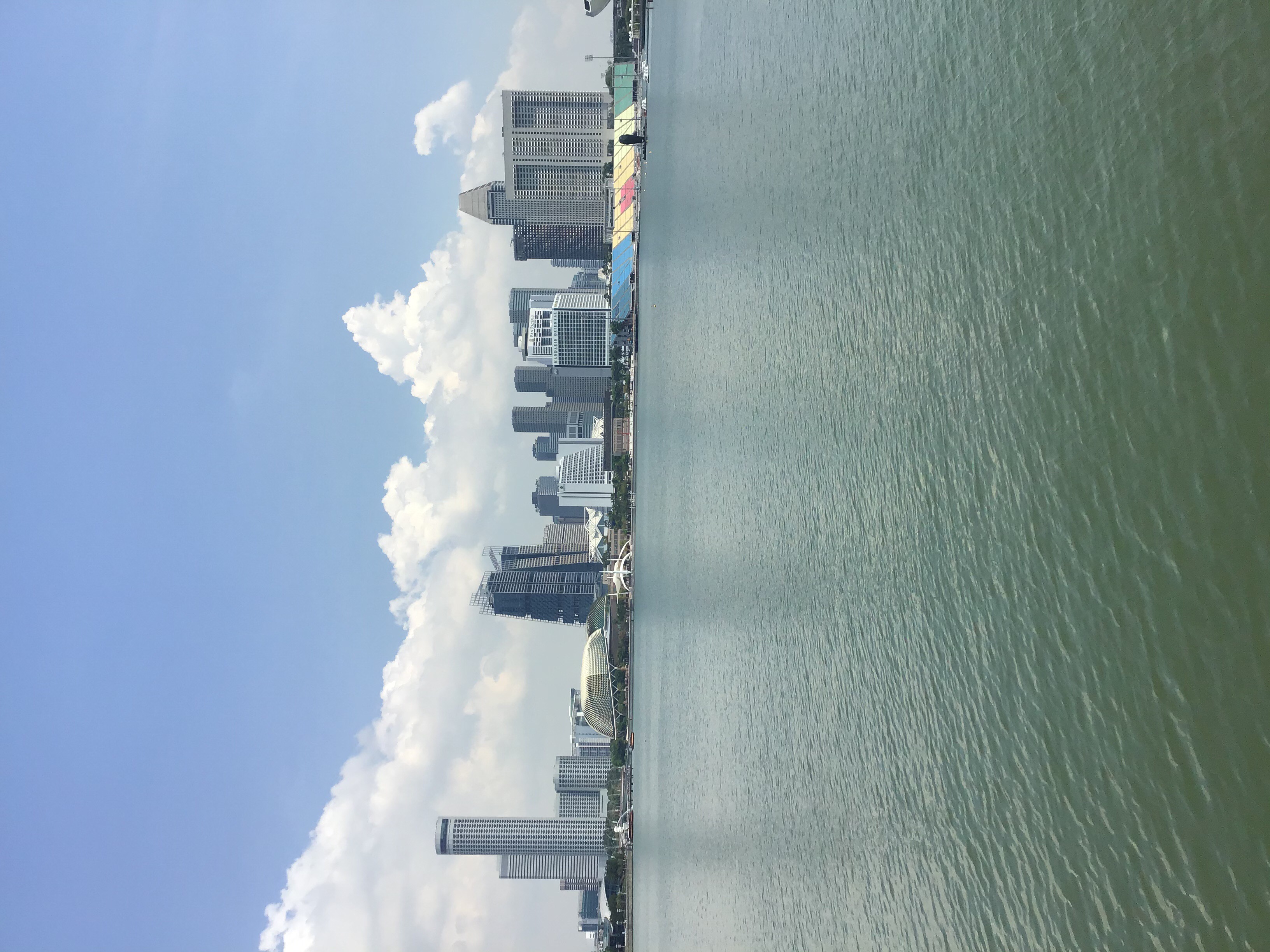 Singapore is one of the few countries in the world that I have ever visited. It's very close to Thailand, so my mother decided to join the tour group and traveled there by bus. I was lucky that she chose me to accompany her for this trip.
Yeah! It's the first trip for me to go outside Thailand. I was in high school and that's during the summer holidays. I felt so excited and really happy.
Singapore is one of the cleanest countries in the world, so my first impression, when arrived in Singapore, was that the places were very clean. I admired their people on their discipline since then.
We visited Sentosa Island which is one of the most popular tourist destinations in Singapore. We went there by boat and came back by cable car. Really wonderful experience! (Luckily, at that time, I wasn't afraid of traveling by boat…;D)
Besides, we enjoyed shopping at "Orchard Road" for hours. There were various shops and many things to buy.
Modern buildings in Singapore were also in my good memory. I was so excited when I found myself standing among the tall and beautiful buildings in the city.
It's unfortunate that we took only a few photos and they are not in good condition for posting here.
Recently, my brother visited Singapore for his business trip (before the spreader of COVID-19), he took photos of beautiful modern buildings beside the sea for me.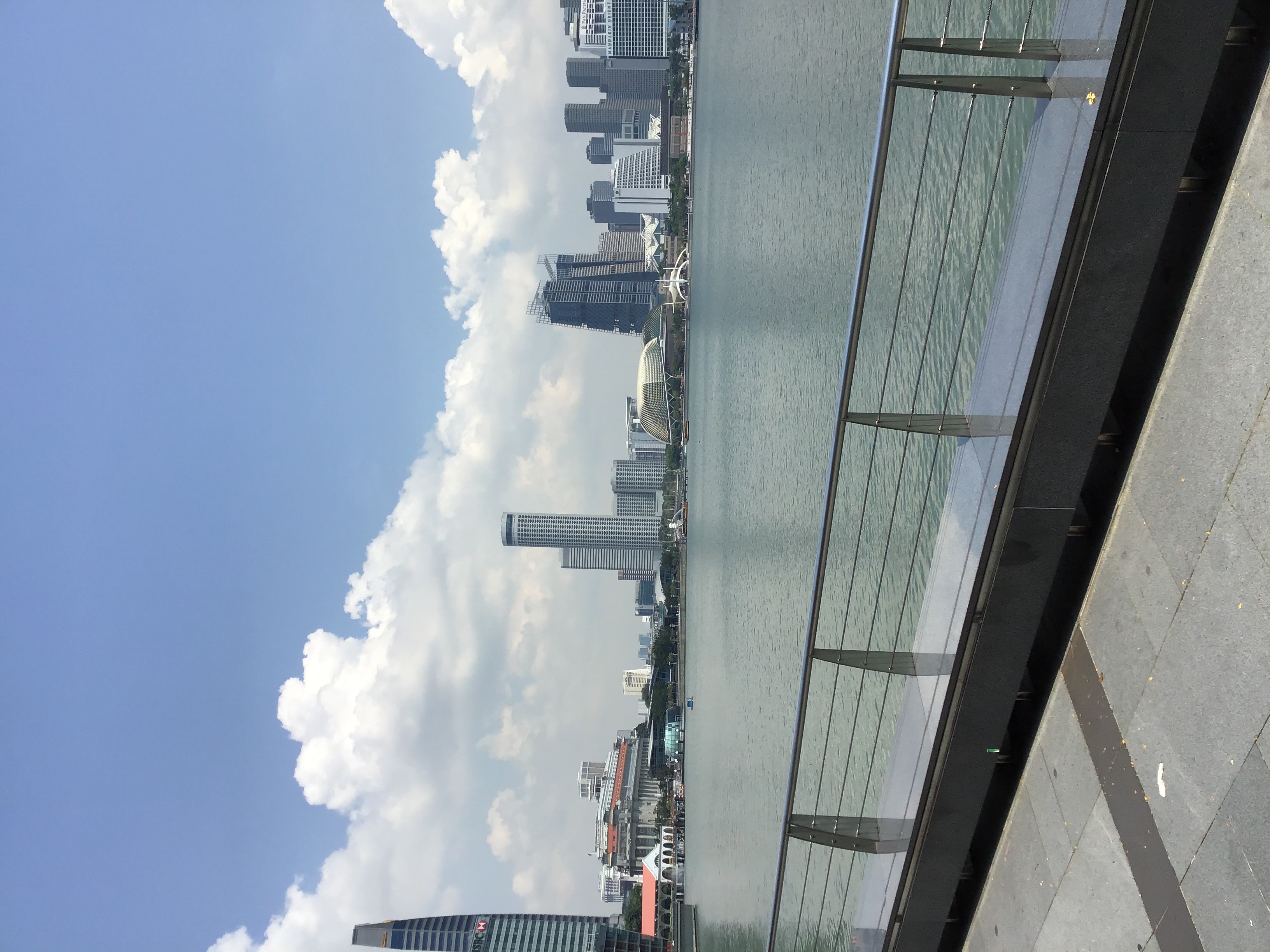 One of the outstanding building is "The Marina Bay Sands", as you will see in the below photos. Ah! It is an amazing building and has unique architecture indeed.
(It's unfortunate that this building hadn't built yet at the time I visited Singapore.)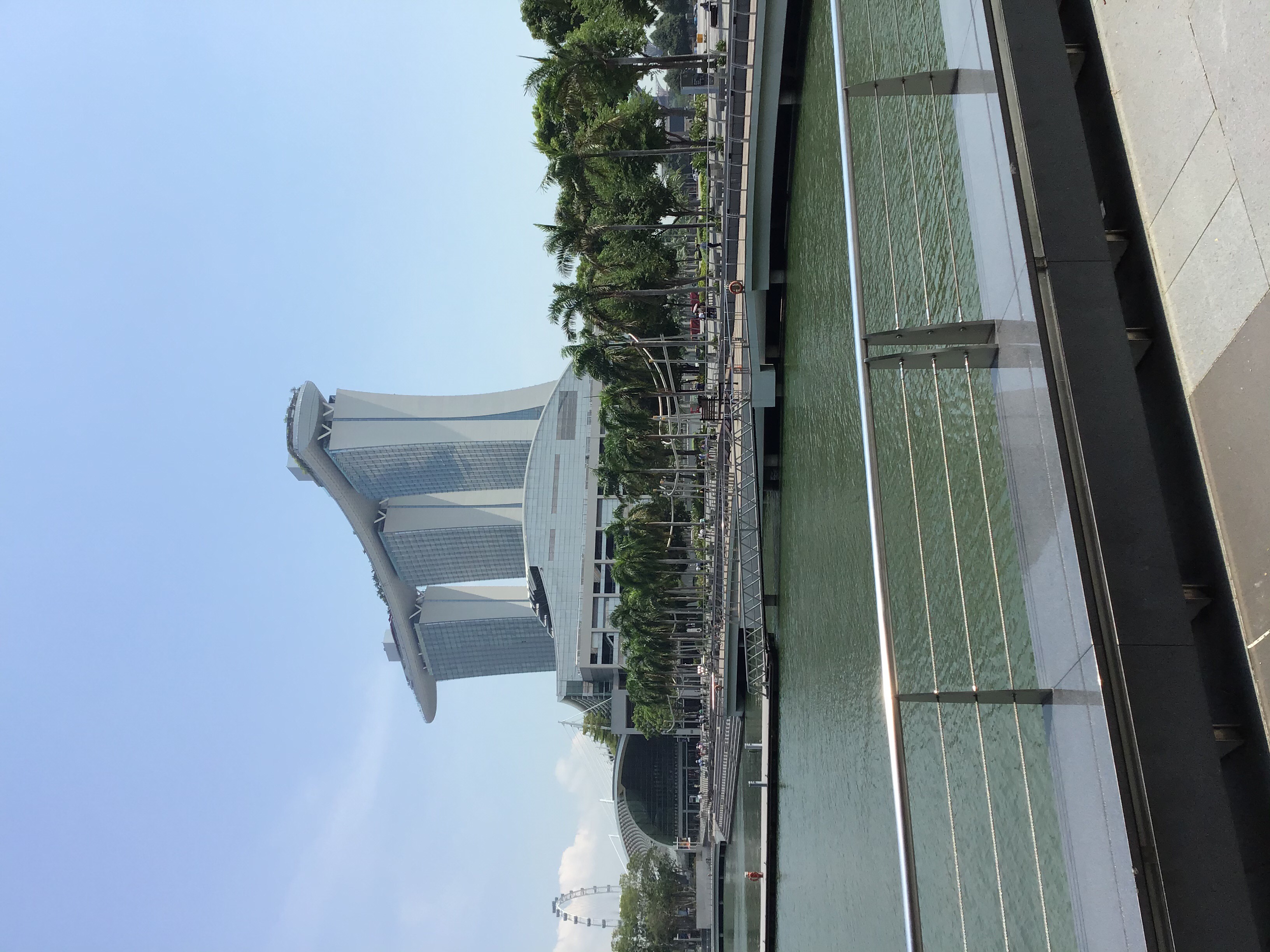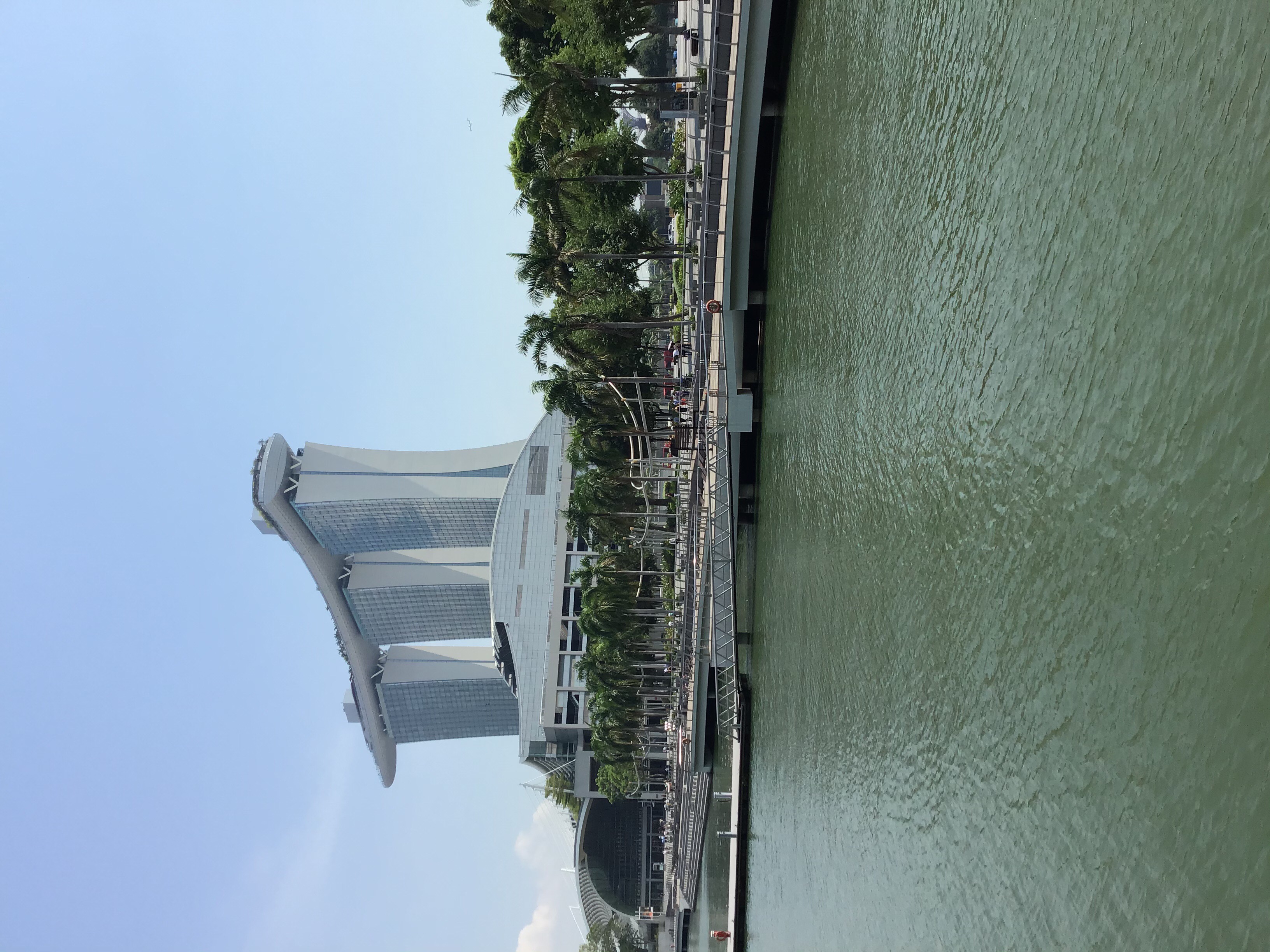 These are my good memory of Singapore.
For me, Singapore is worth visiting and I think there are many more new things that are interesting. So, I wish to travel there again someday….
p.s. Of course, the huge wonderful clouds in the first three photos are my favorite, as you may know. ;))))