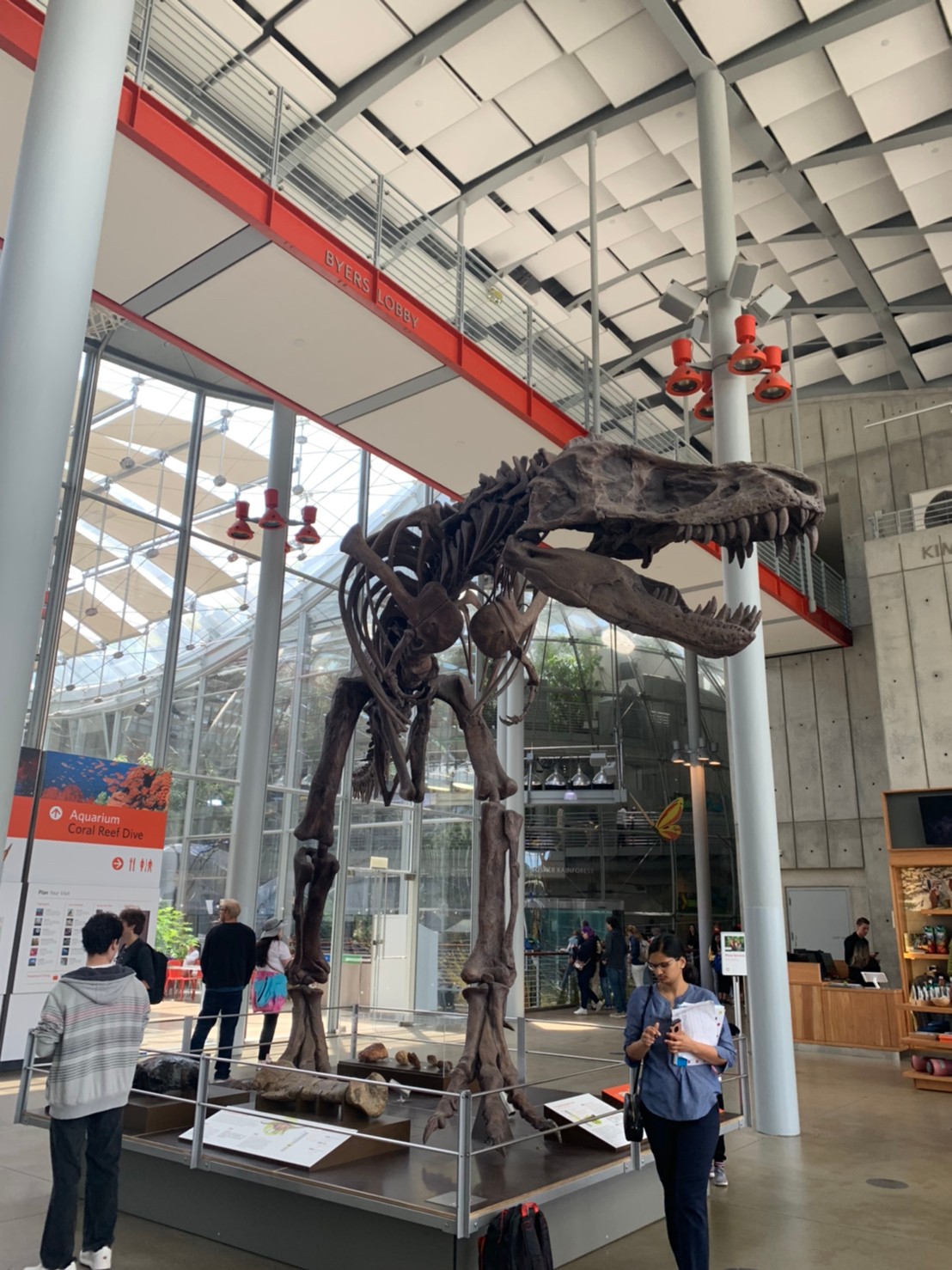 In California Academy of Sciences, apart from the aquarium that I like most (as you already saw the photos in my previous post; https://hive.blog/travel/@tangmo/wonderful-california-academy-of-sciences-in-san-francisco-usa-part-i), the "dinosaur" can also attract my eyes. It is really huge and amazing.....
Even though I'm not a little kid anymore, I would feel excited If I stand close to it.
Imagine! If we live in the age that the Dinosaurs exist, how do we live?
For me, I would have to stay in the cave for the whole day if I hear even their steps near my area... Hahaha! ;D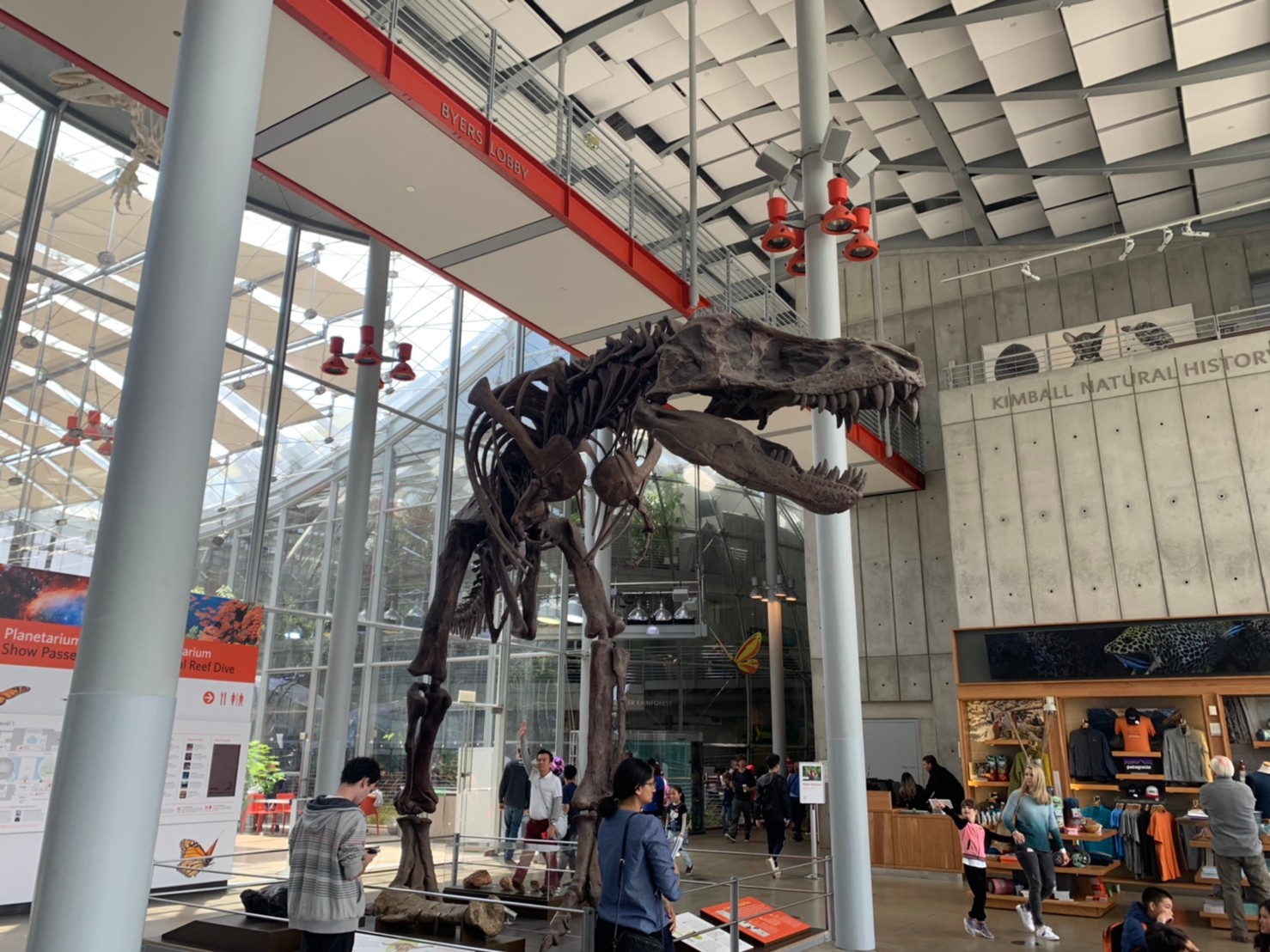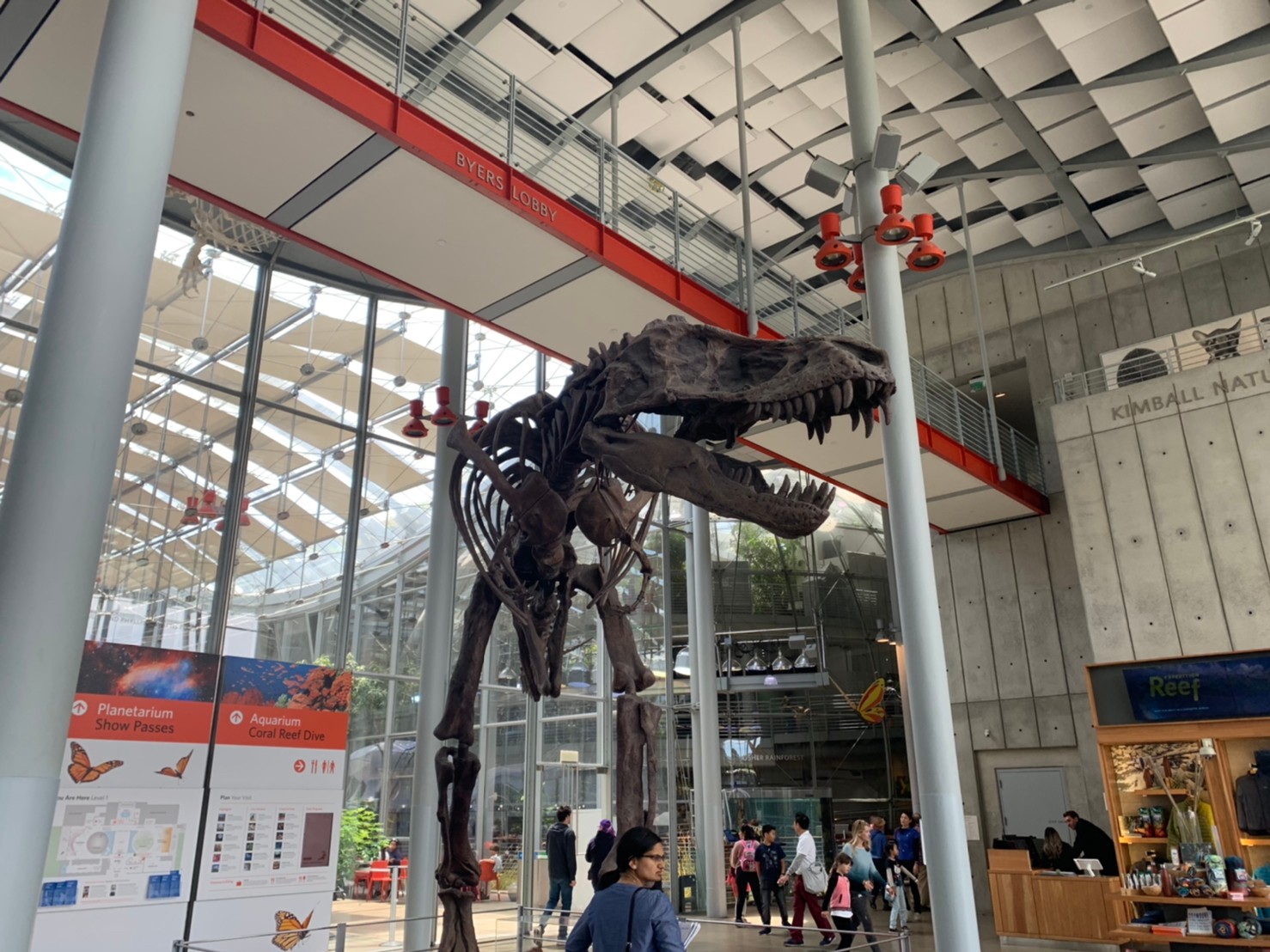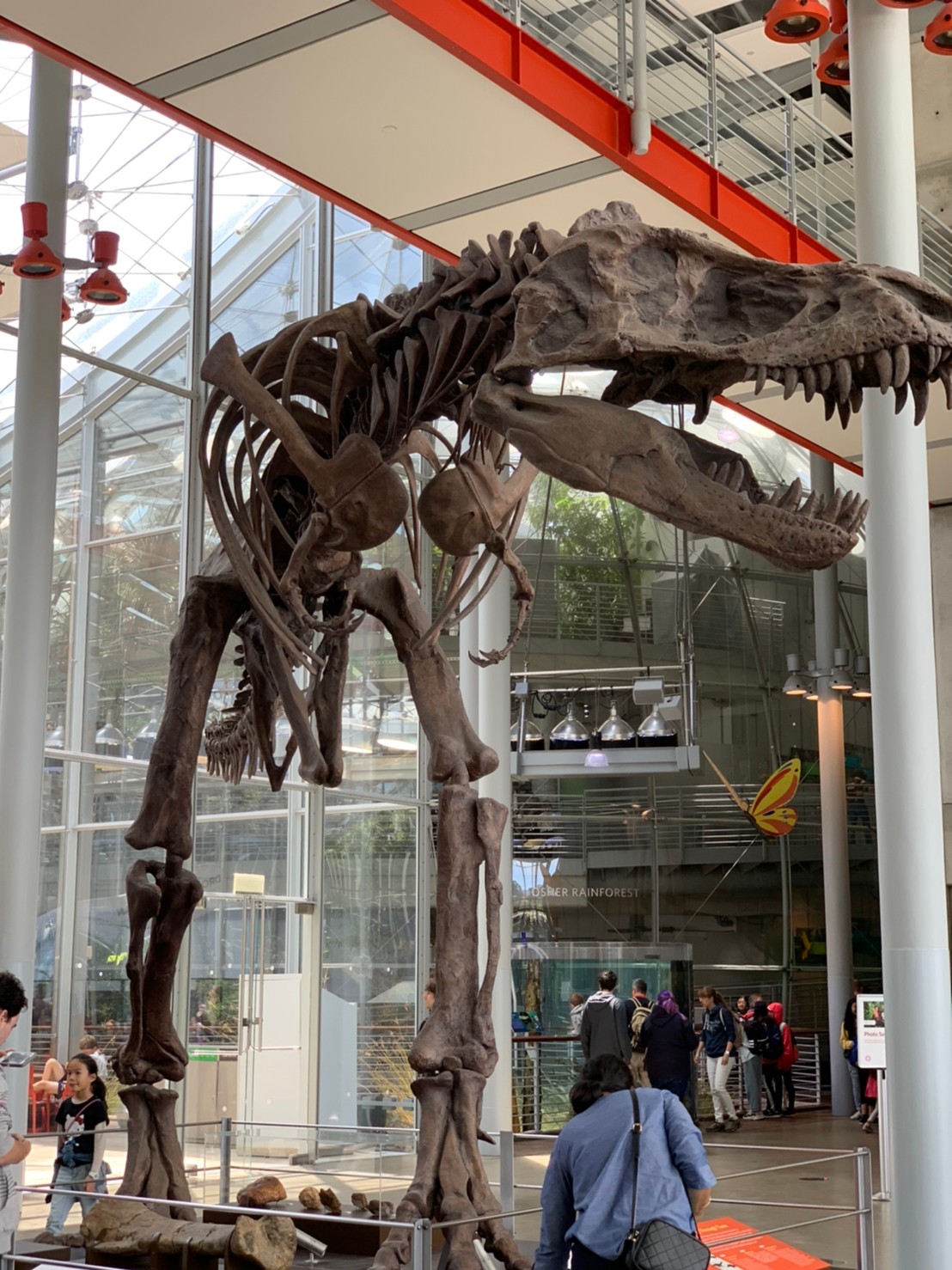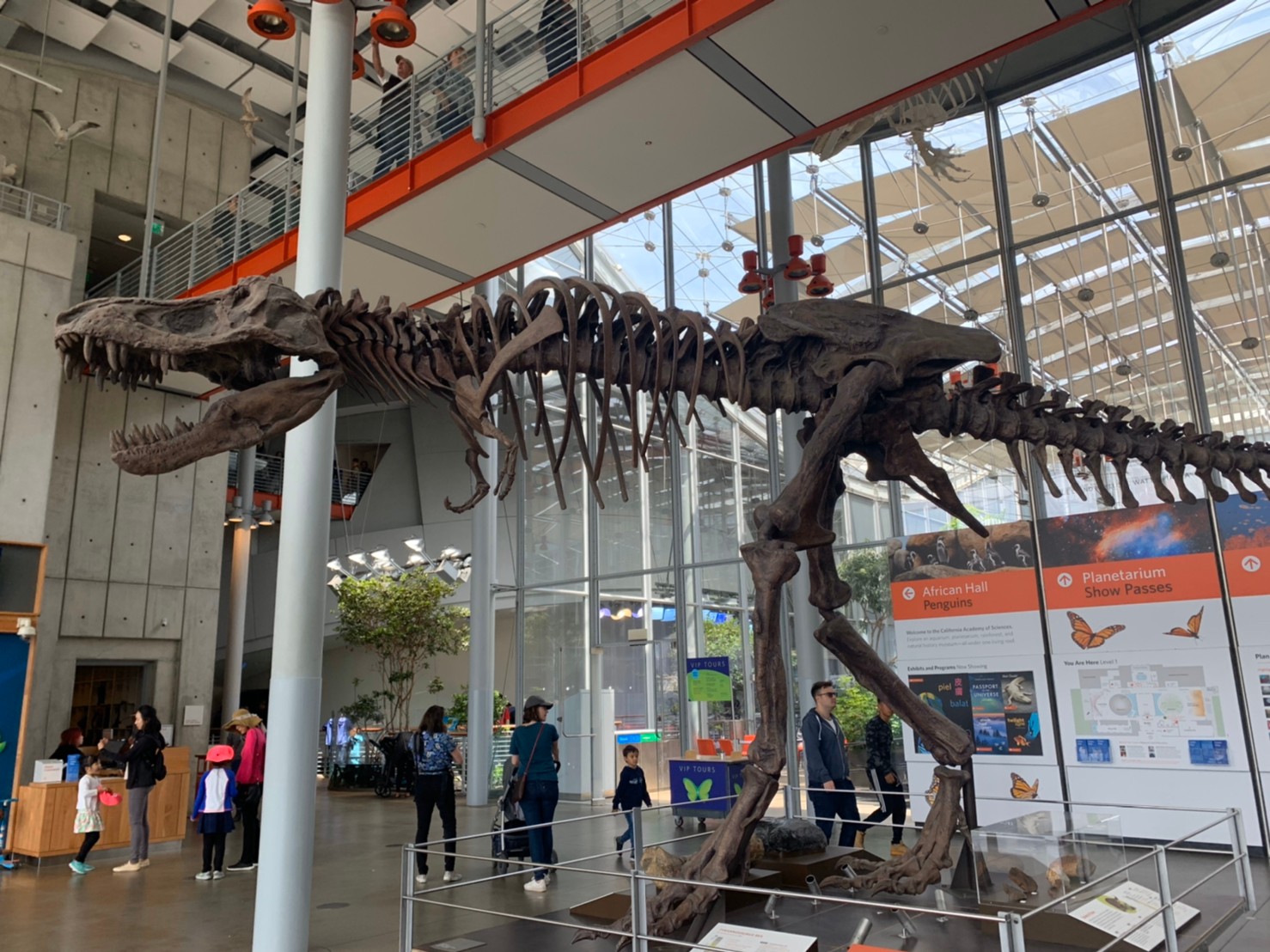 The dinosaur that hangs down below the ceiling is also incredible.
Besides, I think this museum has marvelous collections; i.e. there are various kinds of stuffed wild animals that are beautifully preserved.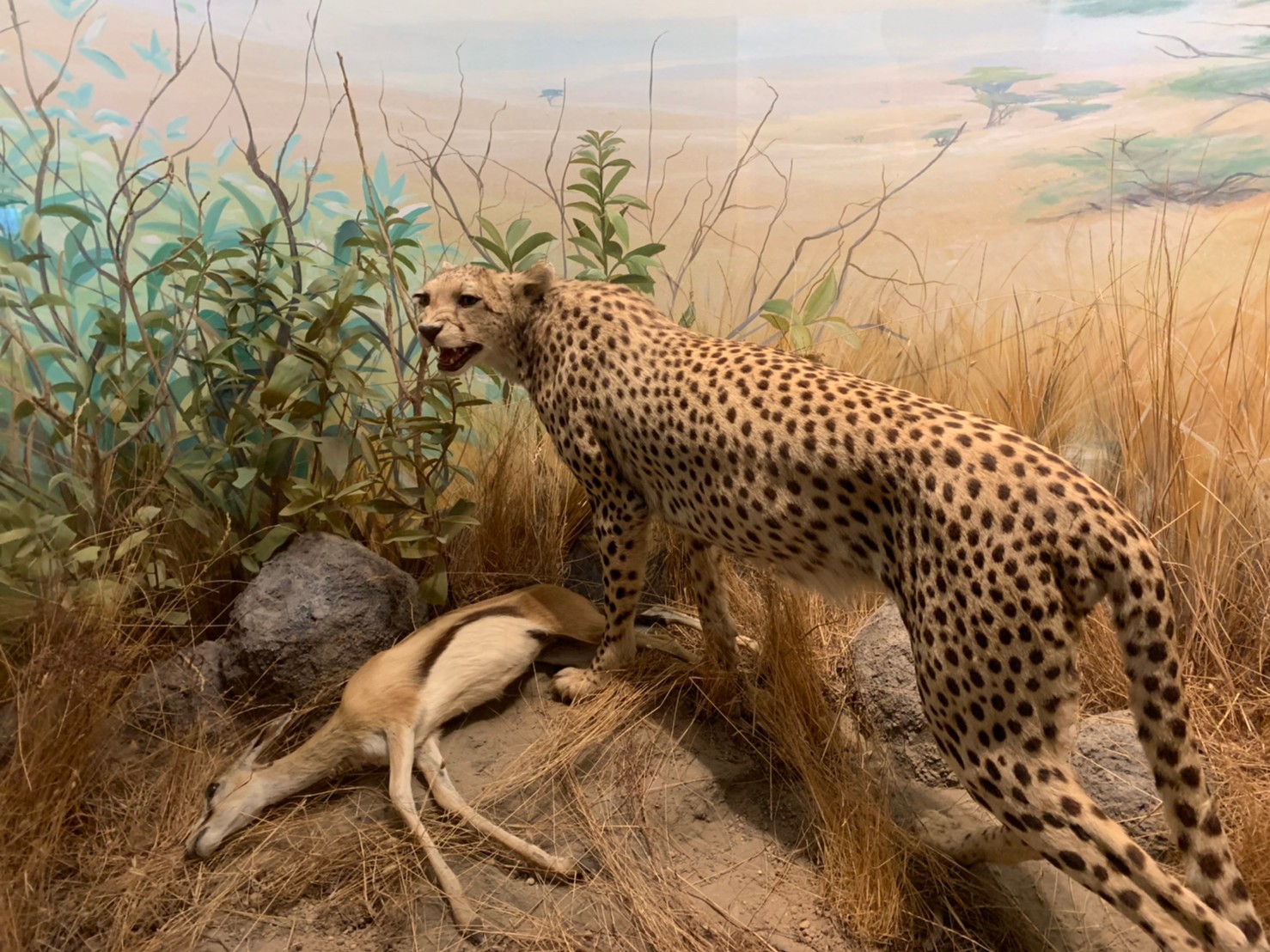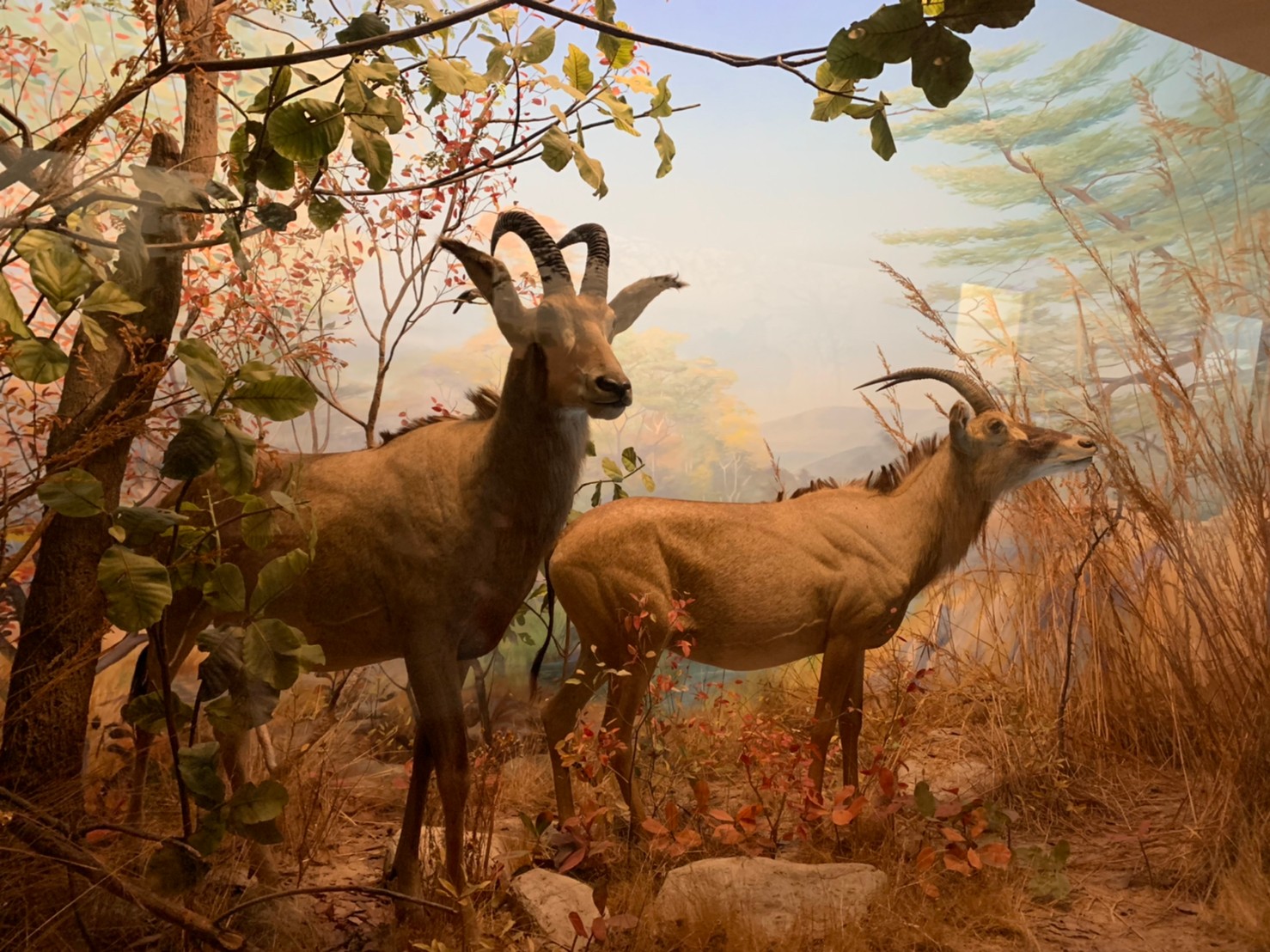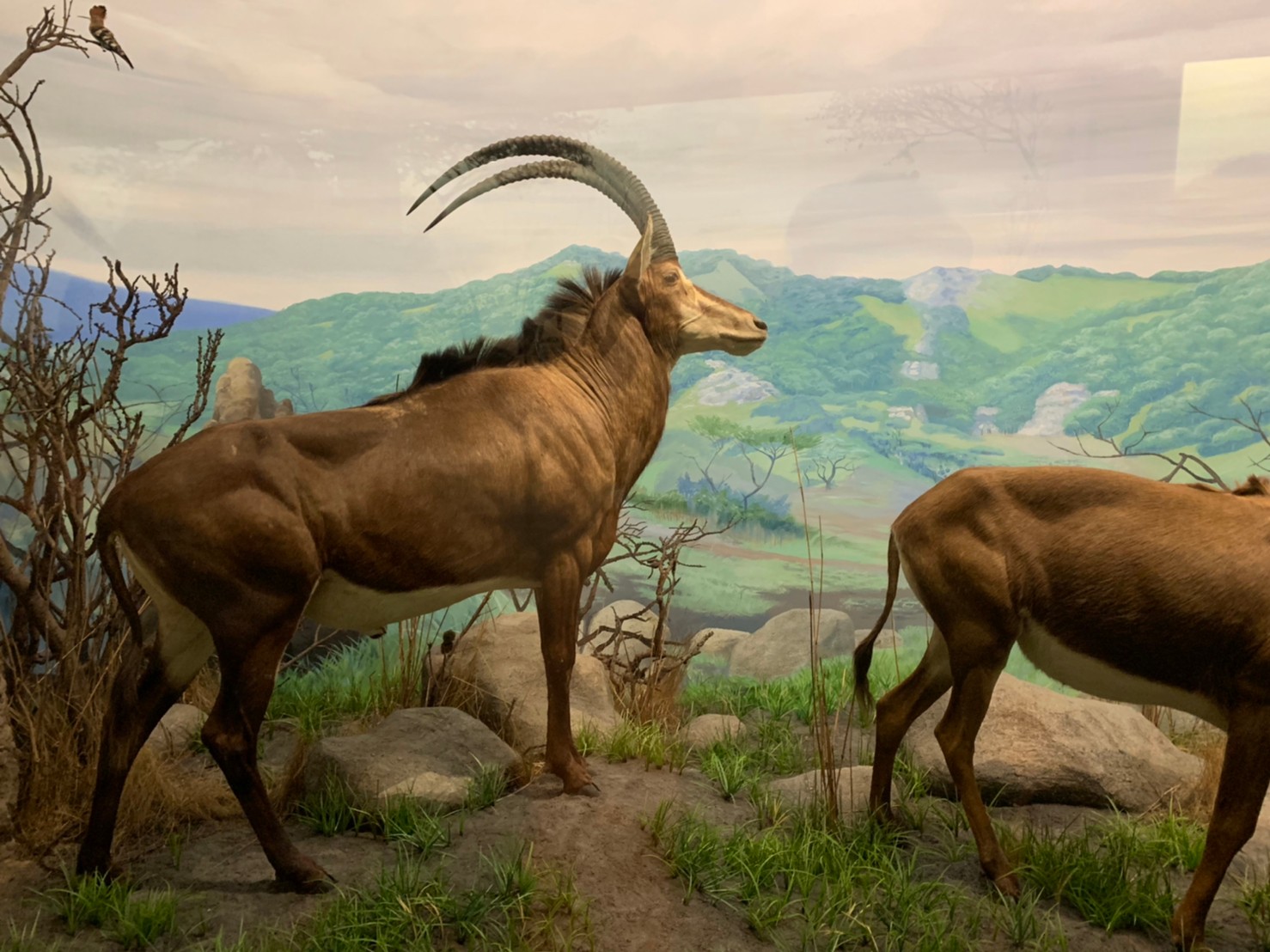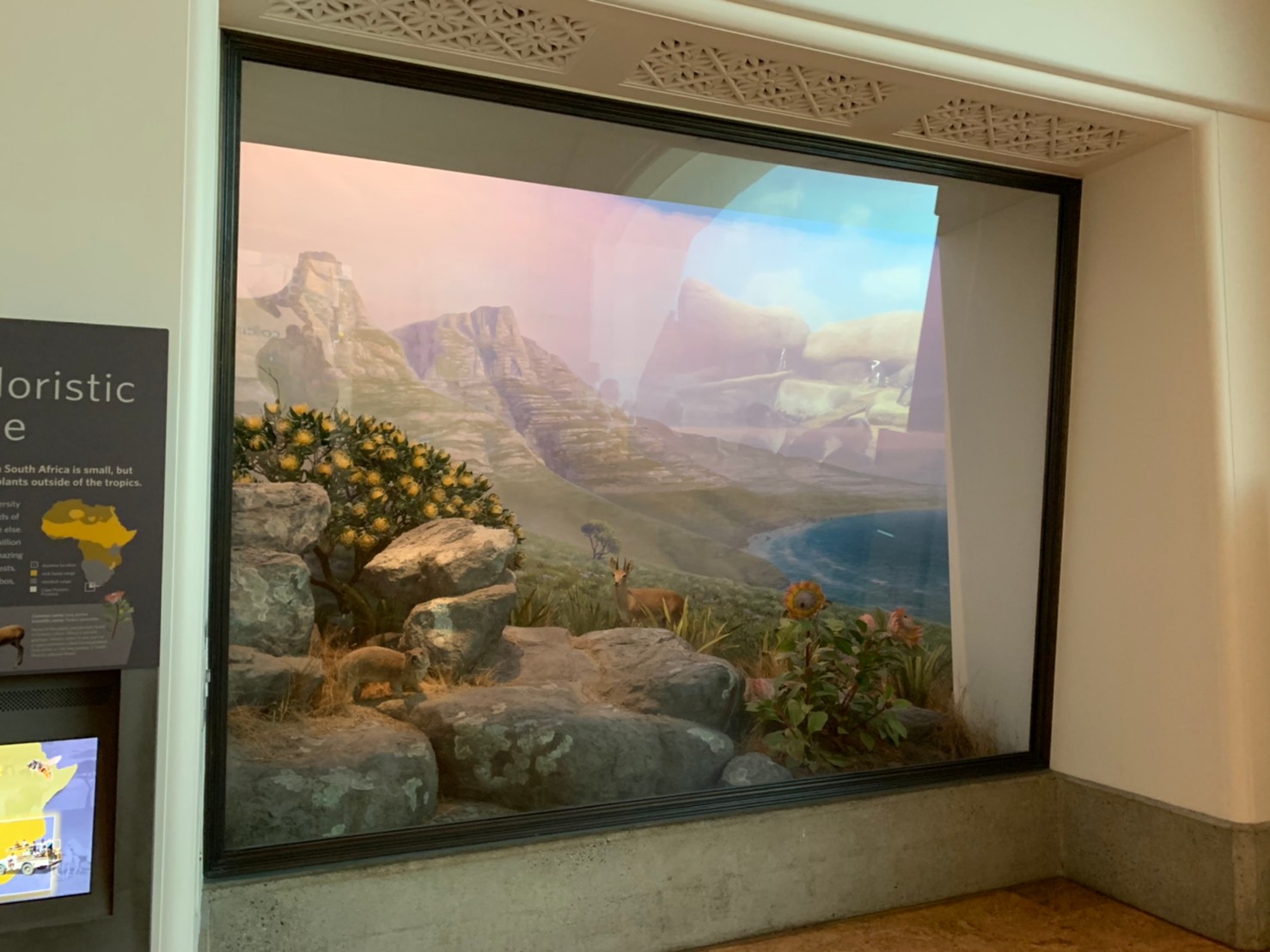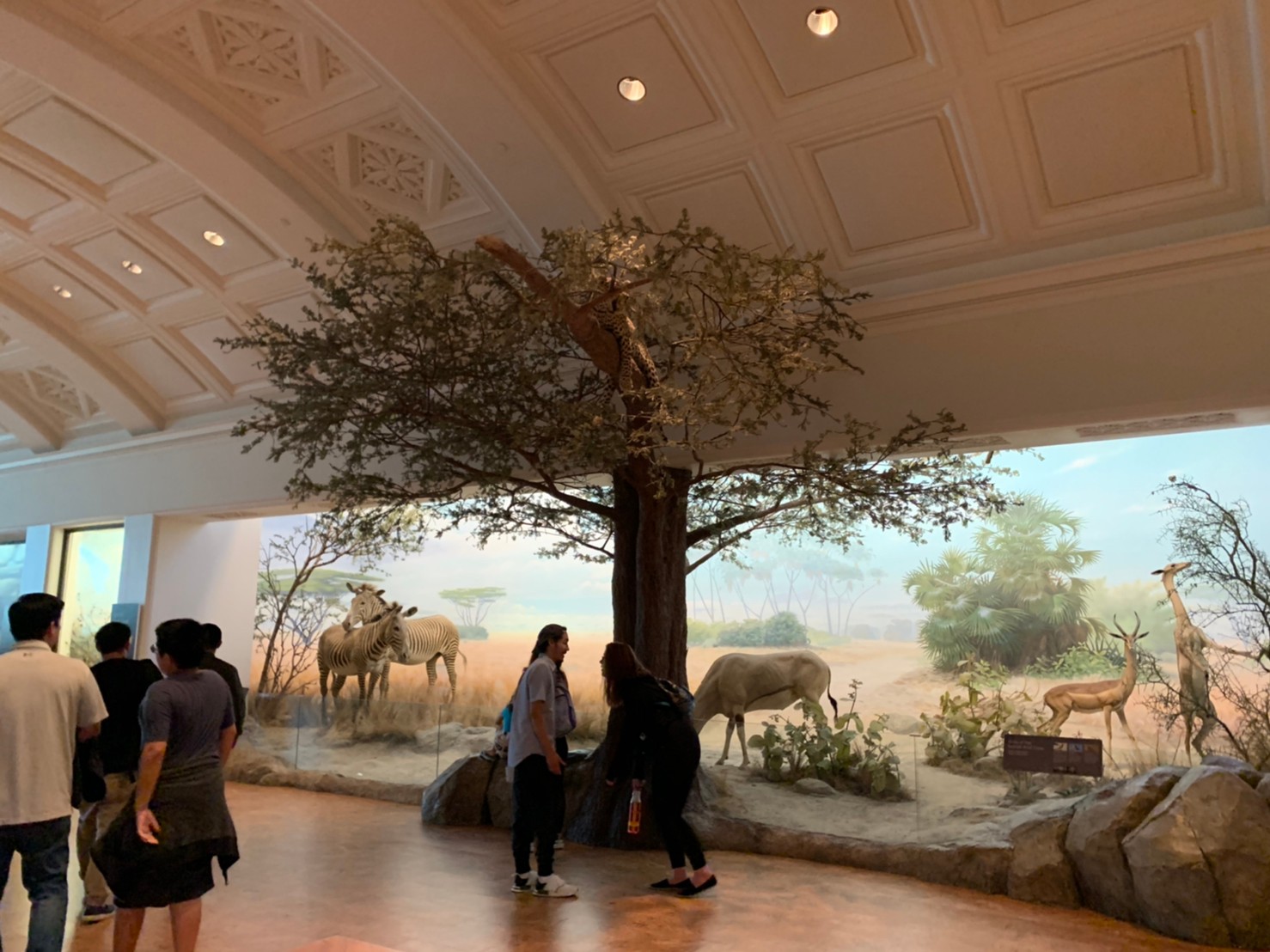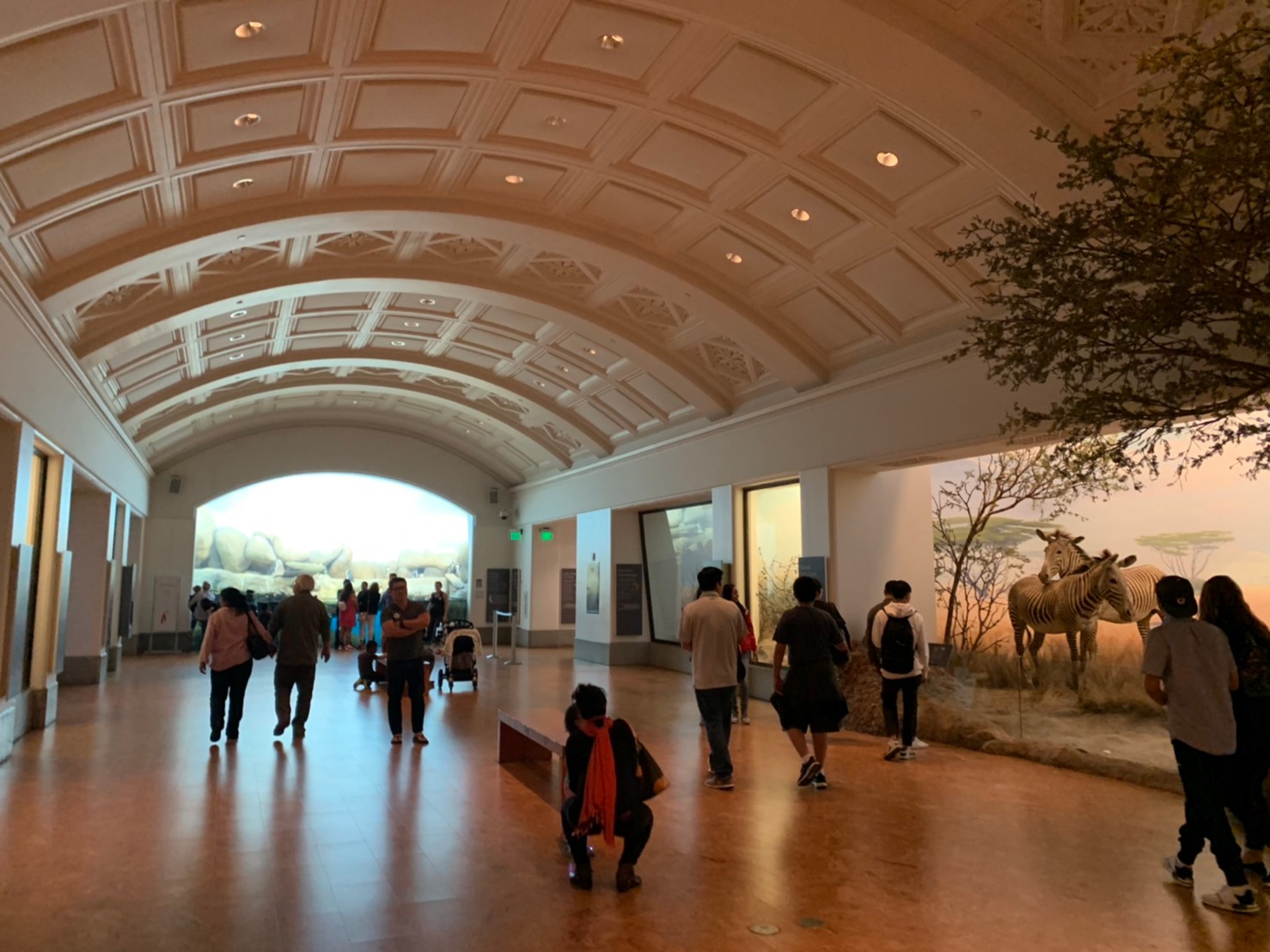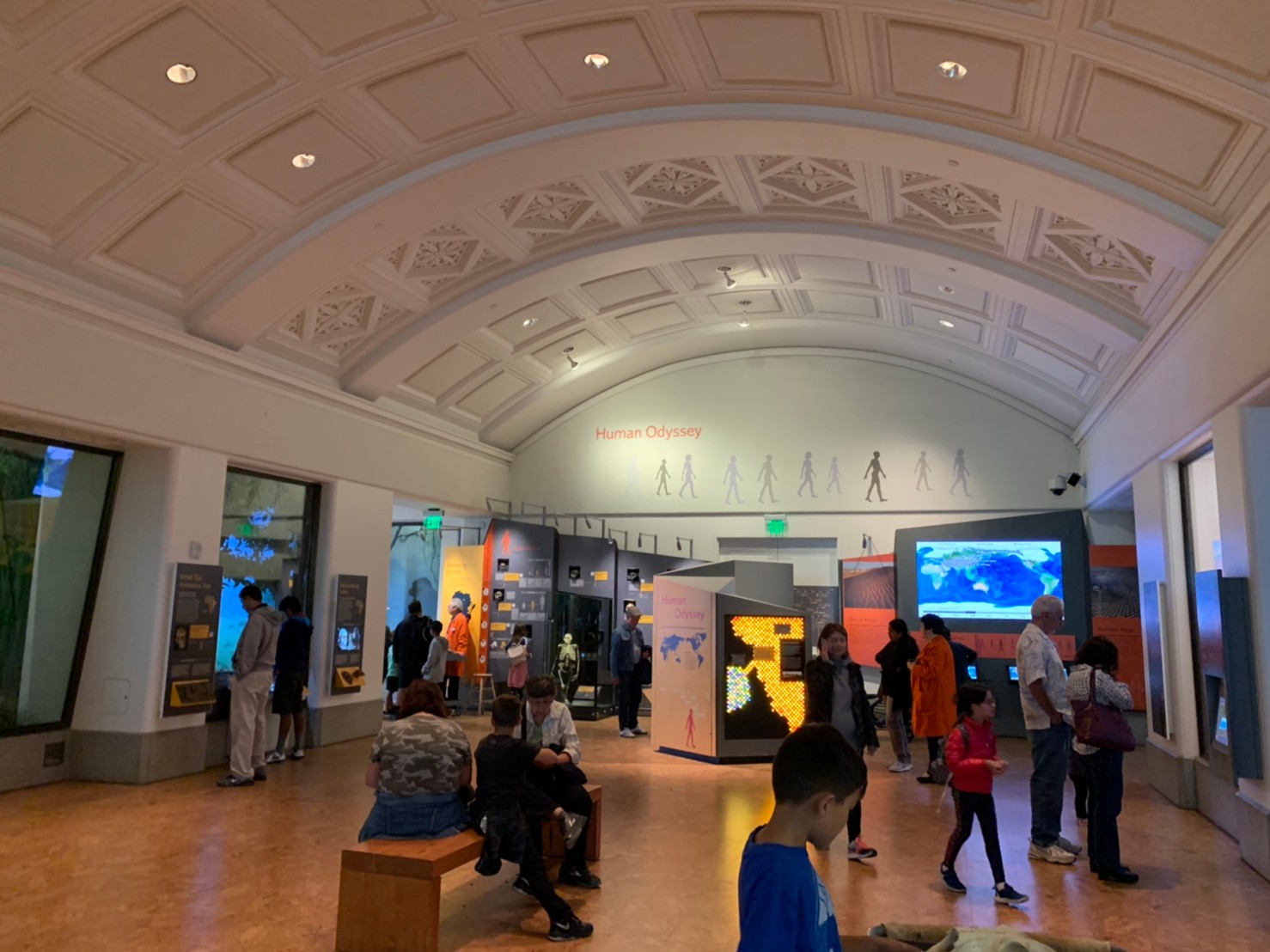 Although I don't like snakes, I have to show some photos of them to you here.
Um! They can frighten me if I encounter them accidentally somewhere…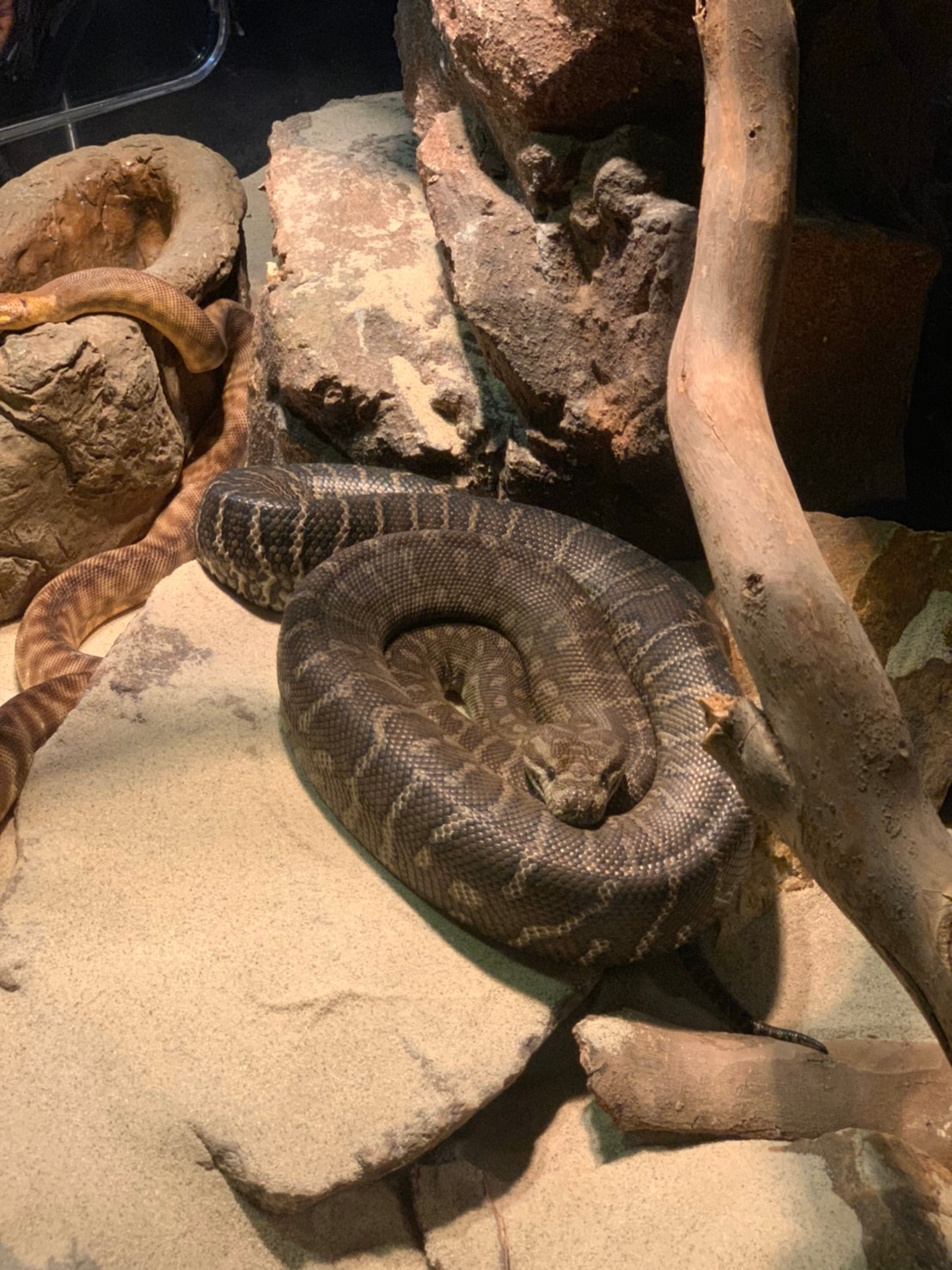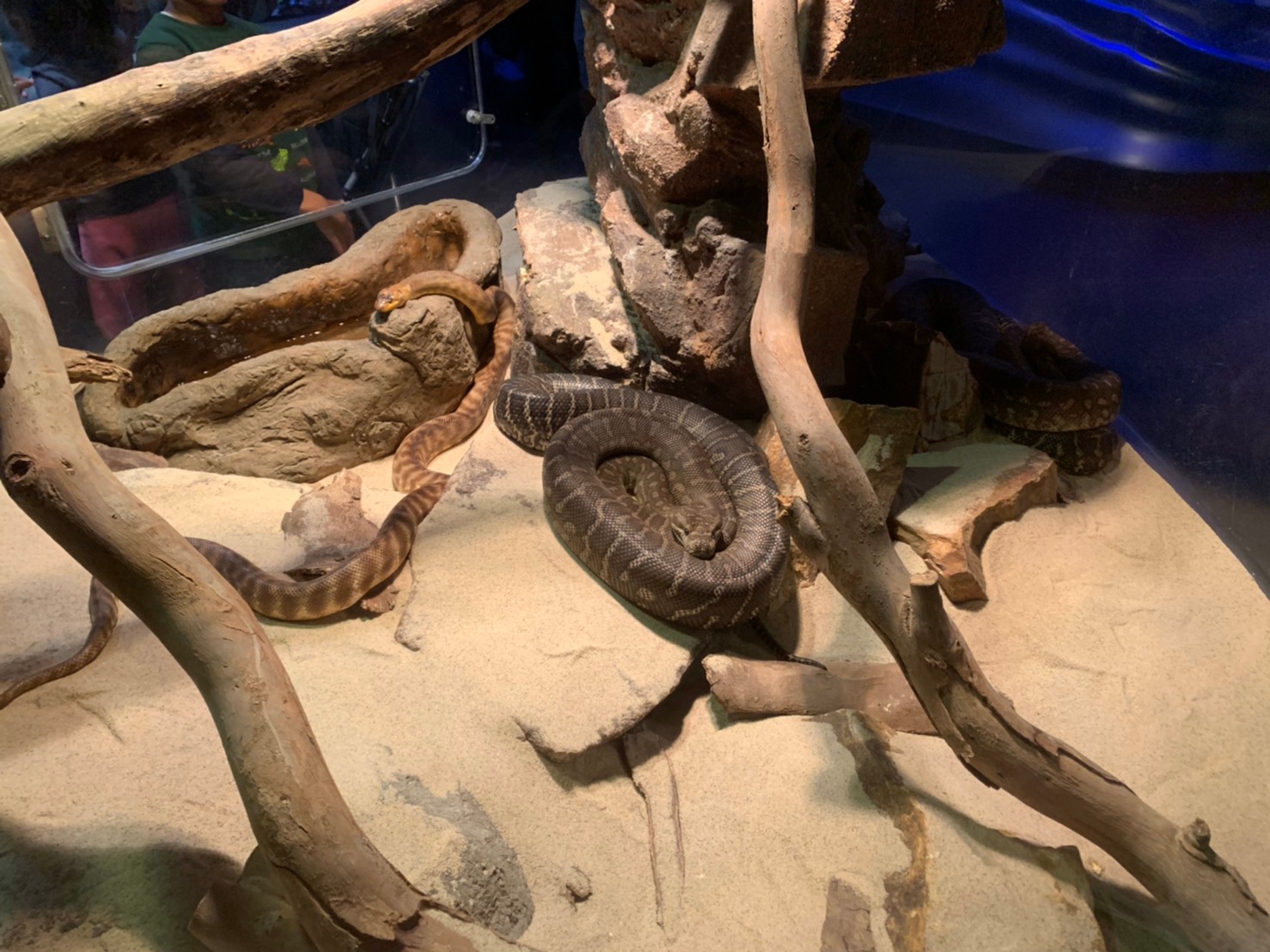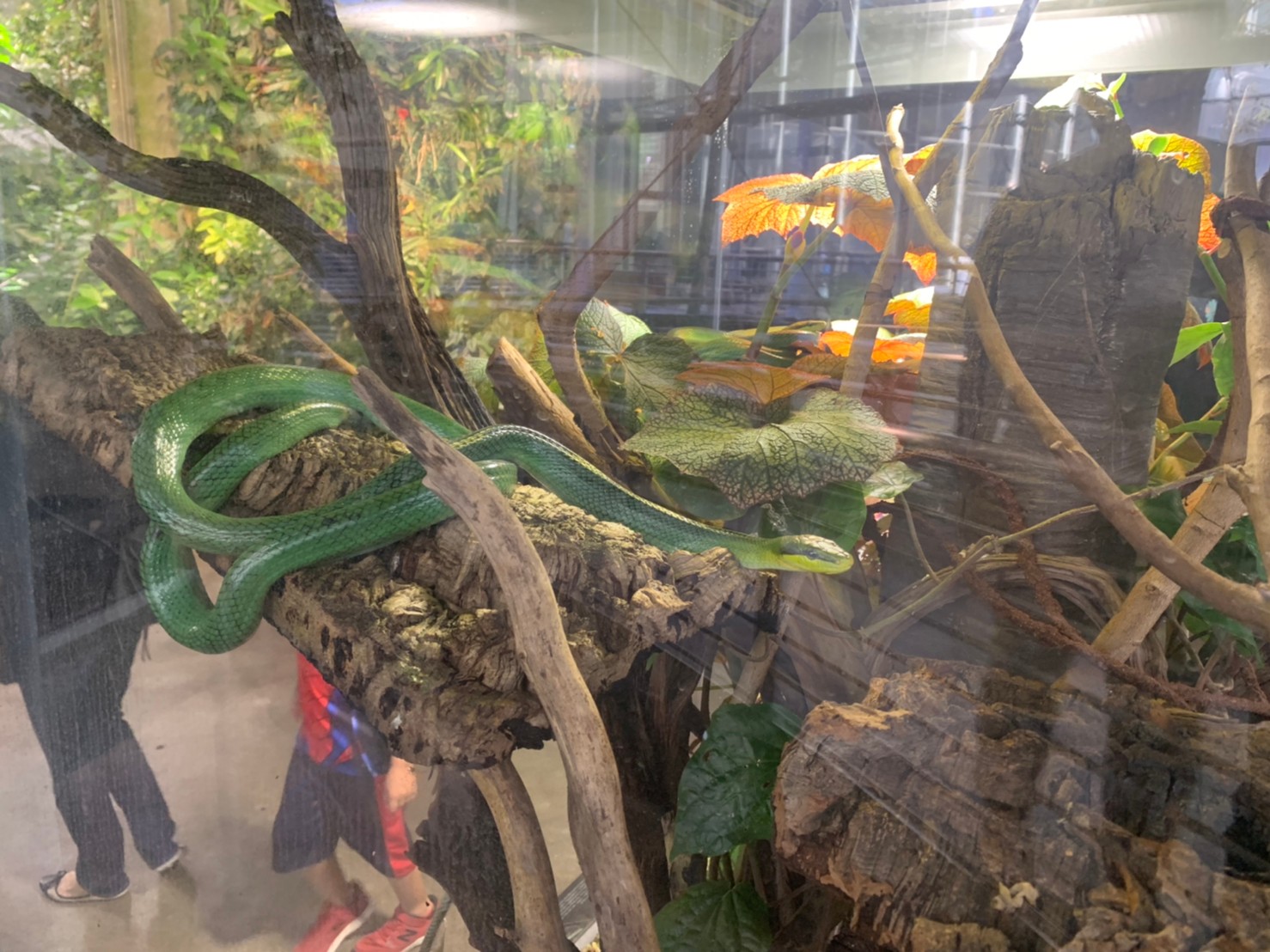 The anaconda is really big and looks powerful.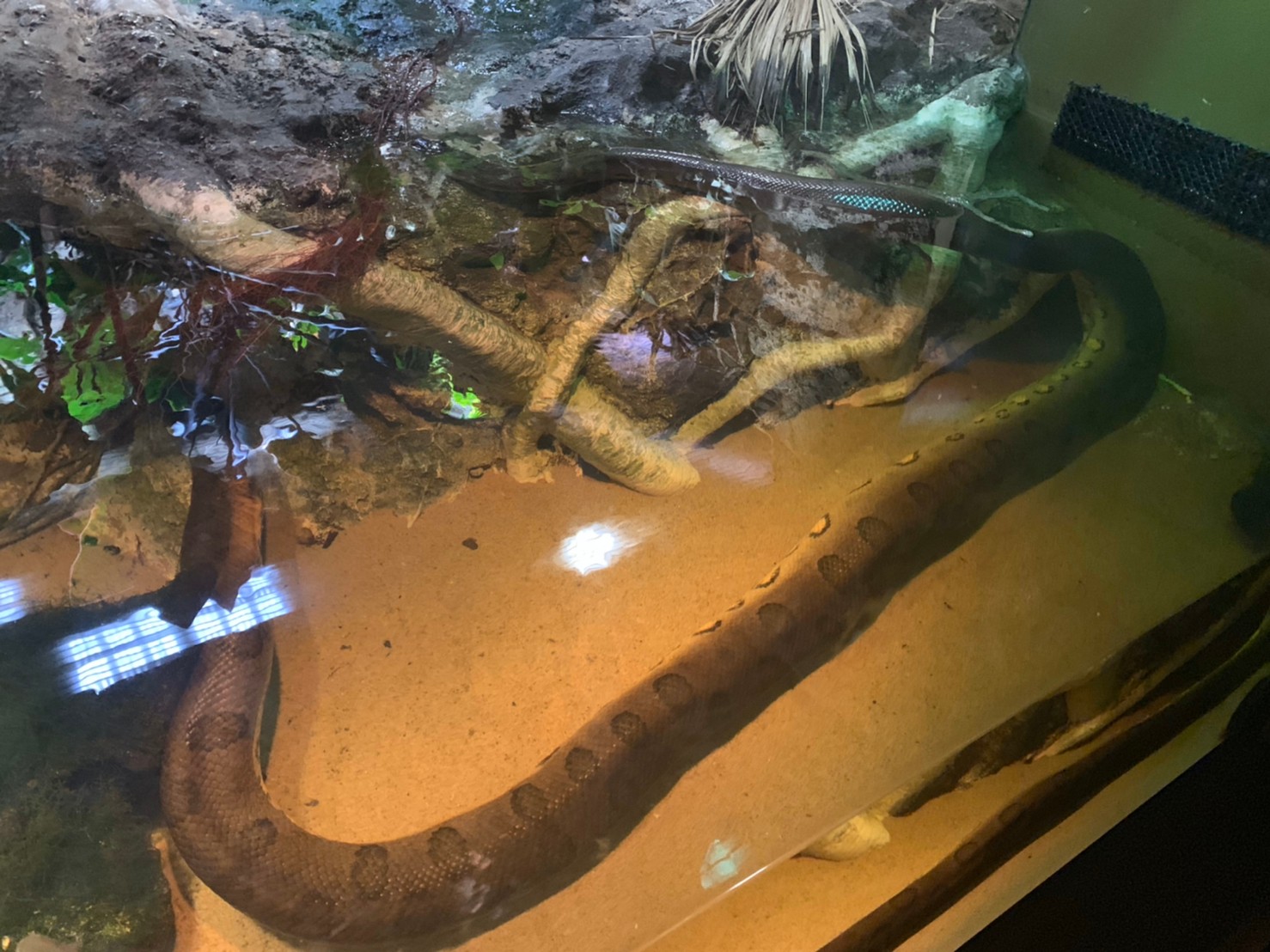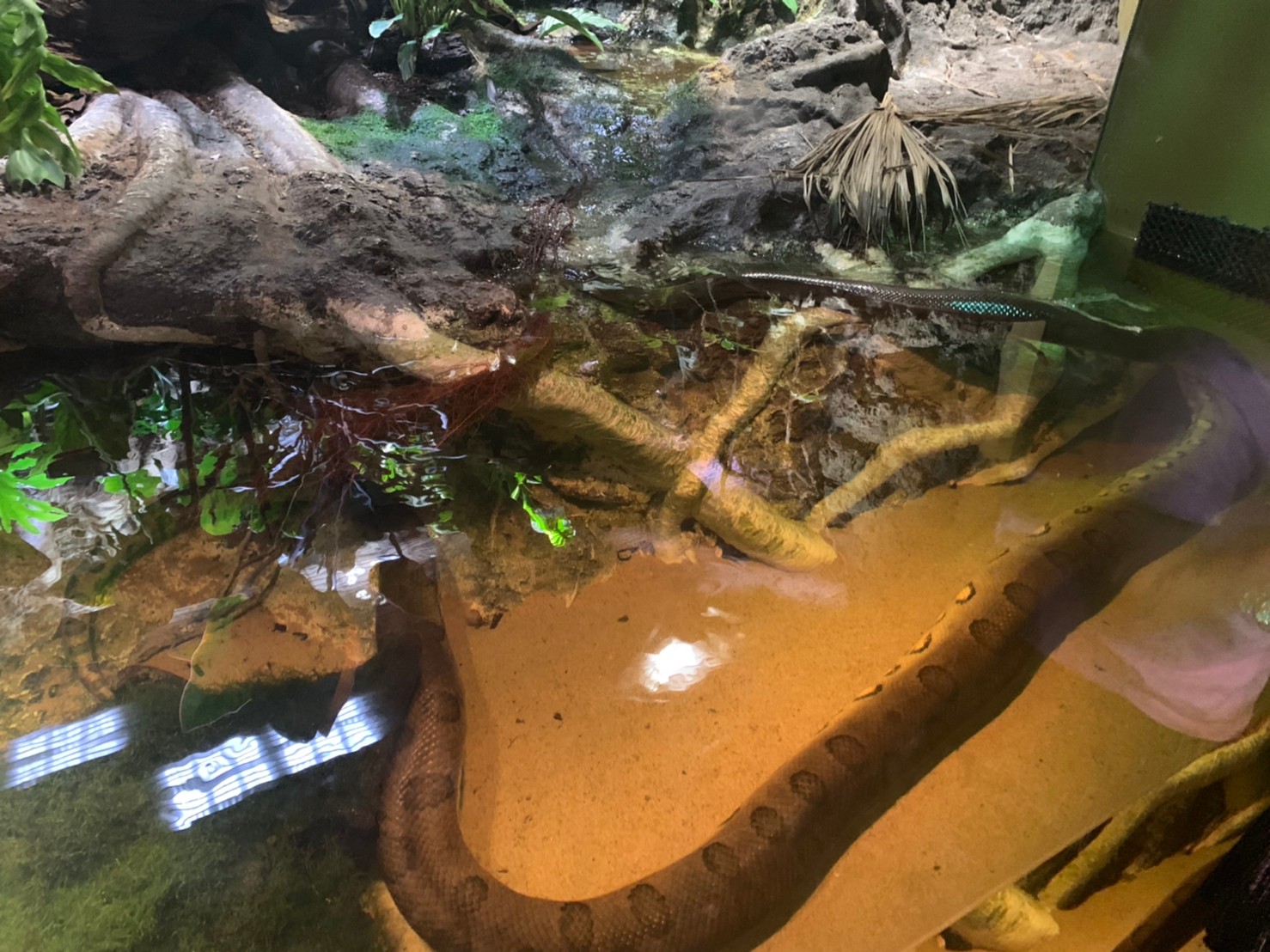 The rainforest dome is also one of the highlights of this museum. It looks pretty cool and relaxing with the greenery and the natural light.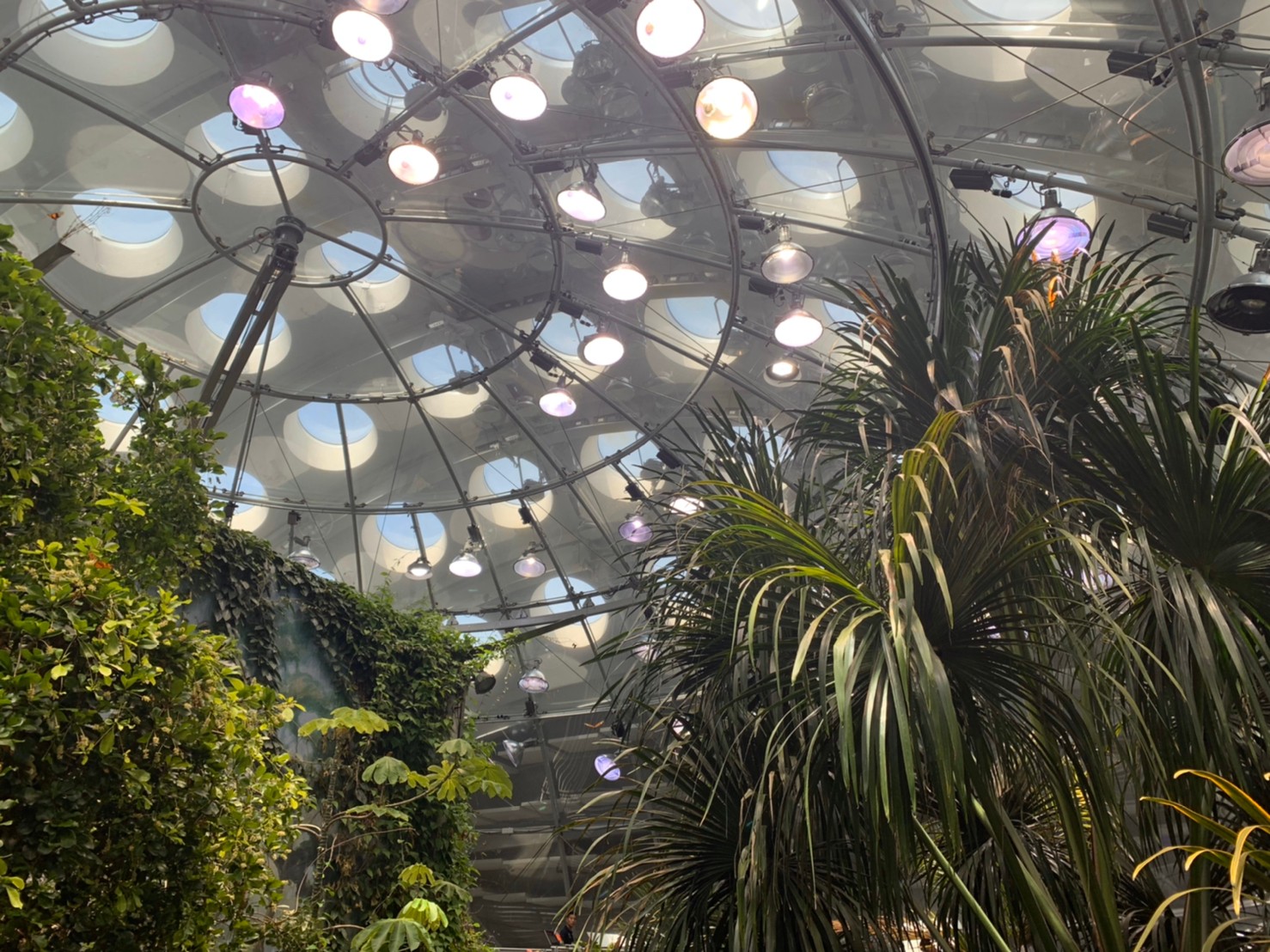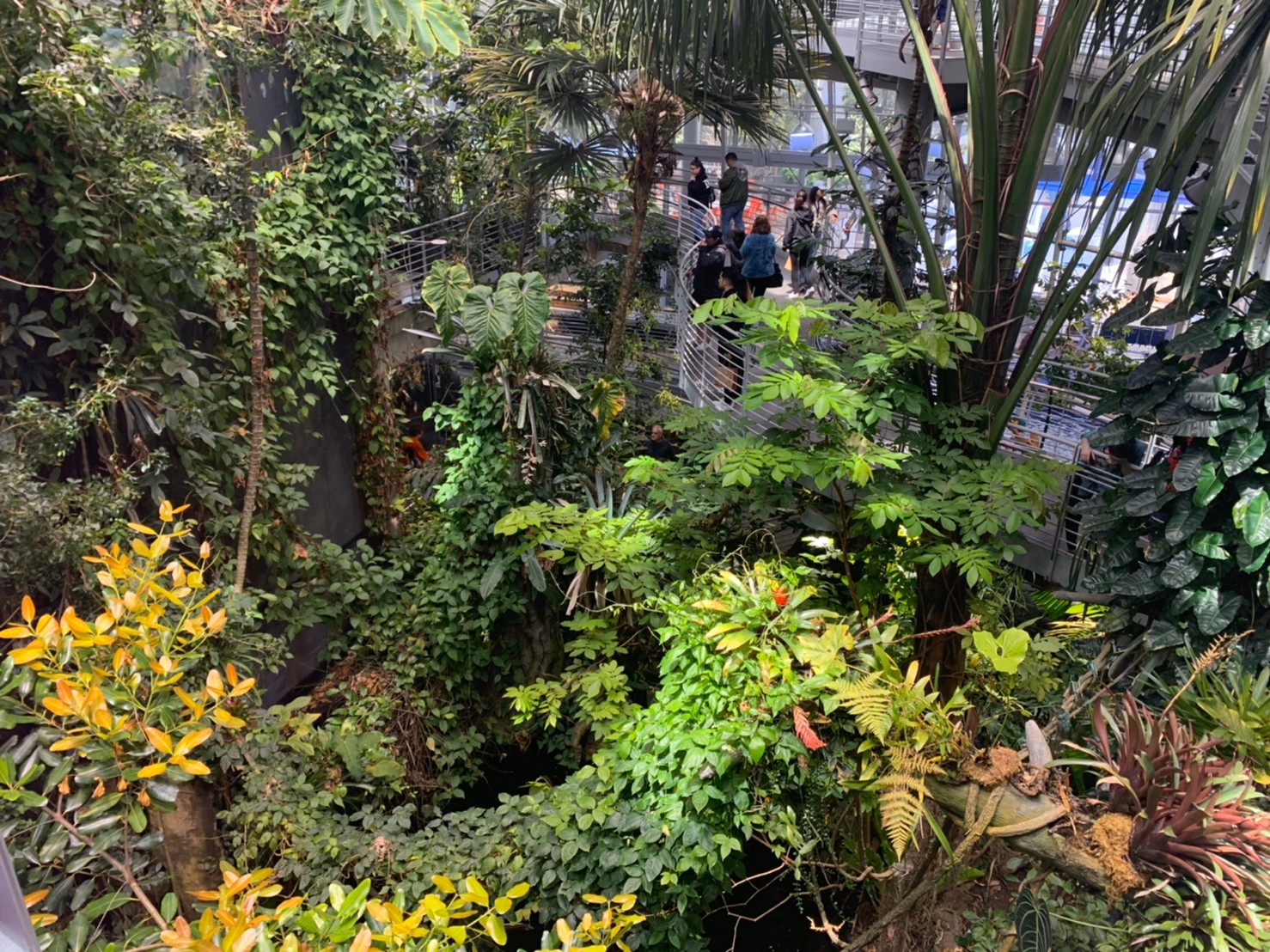 The bird is beautiful….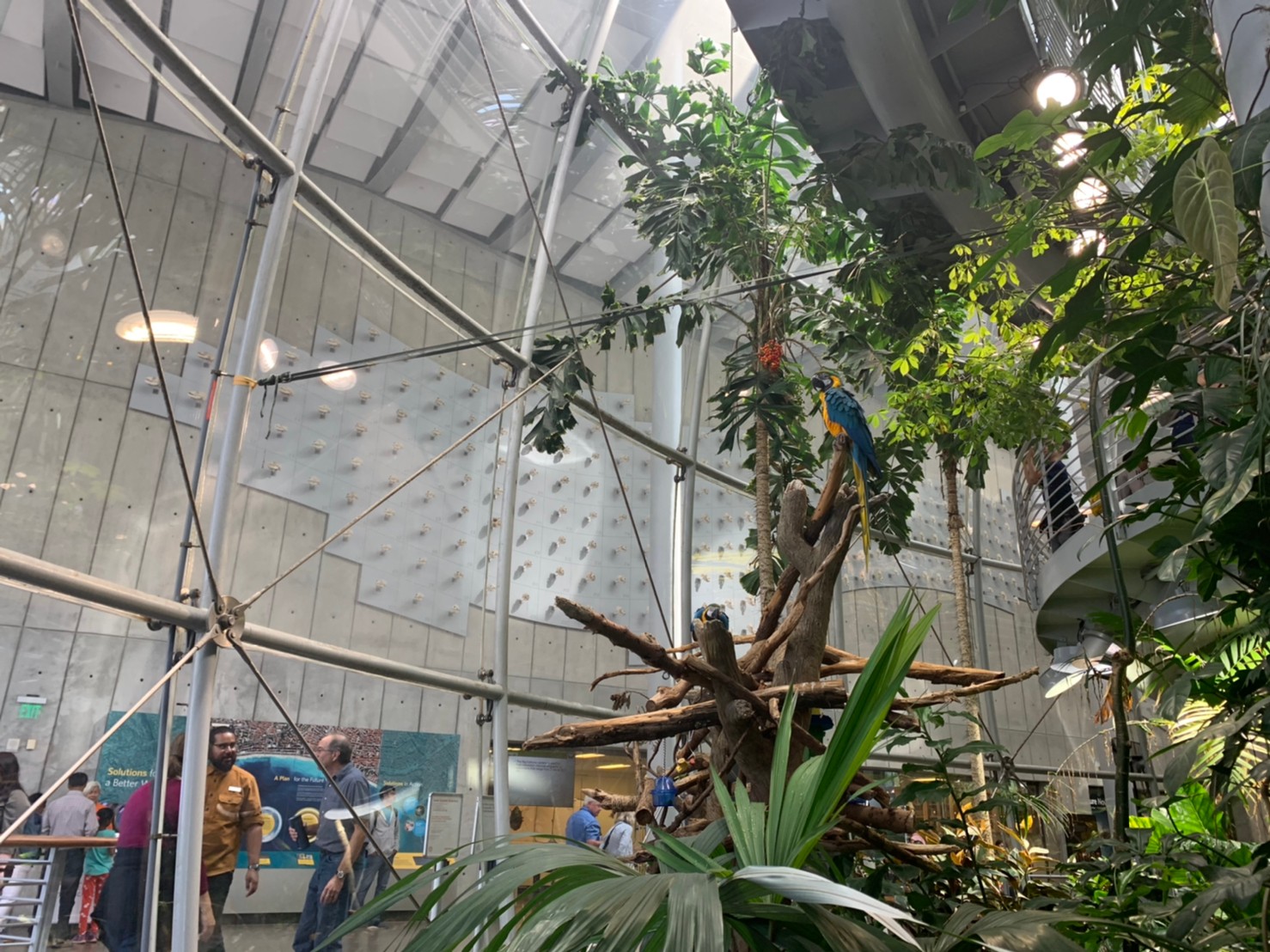 The butterfly is magnificent….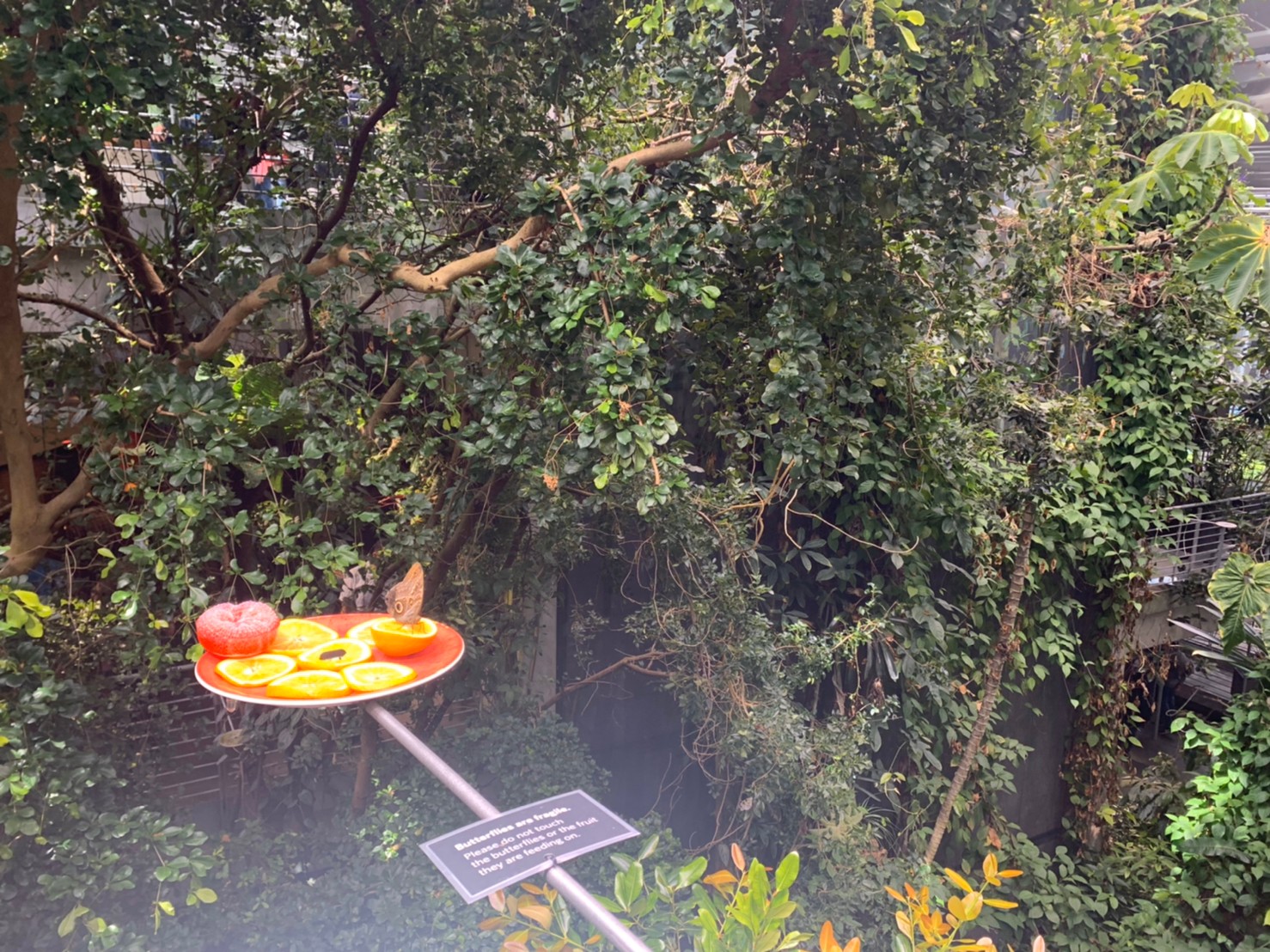 It's great to see them in the nice environment and good atmosphere like this.
The insects are fascinating. Ah! I think I see a couple of them are doing a secret activity! Can you notice it? ;)))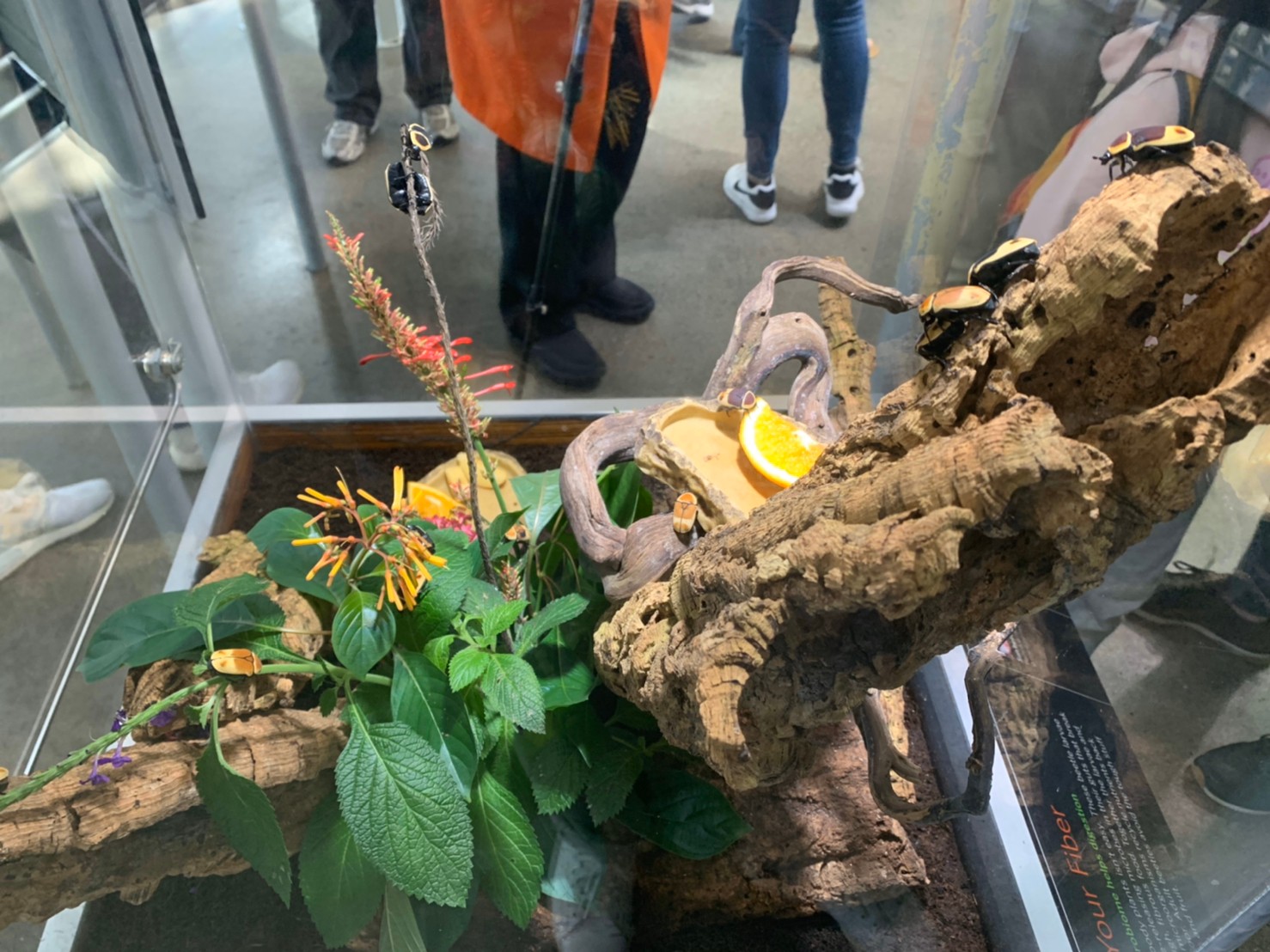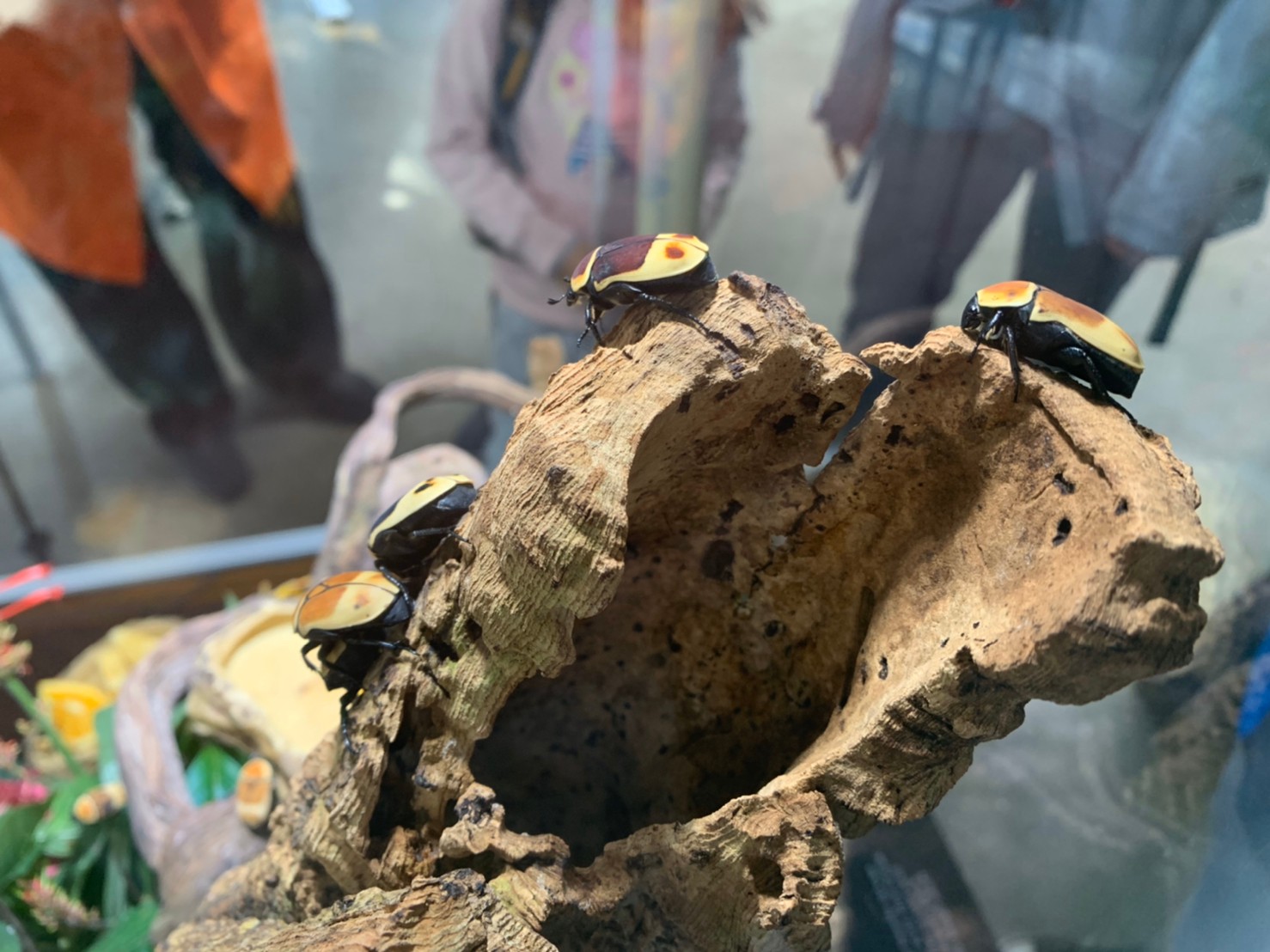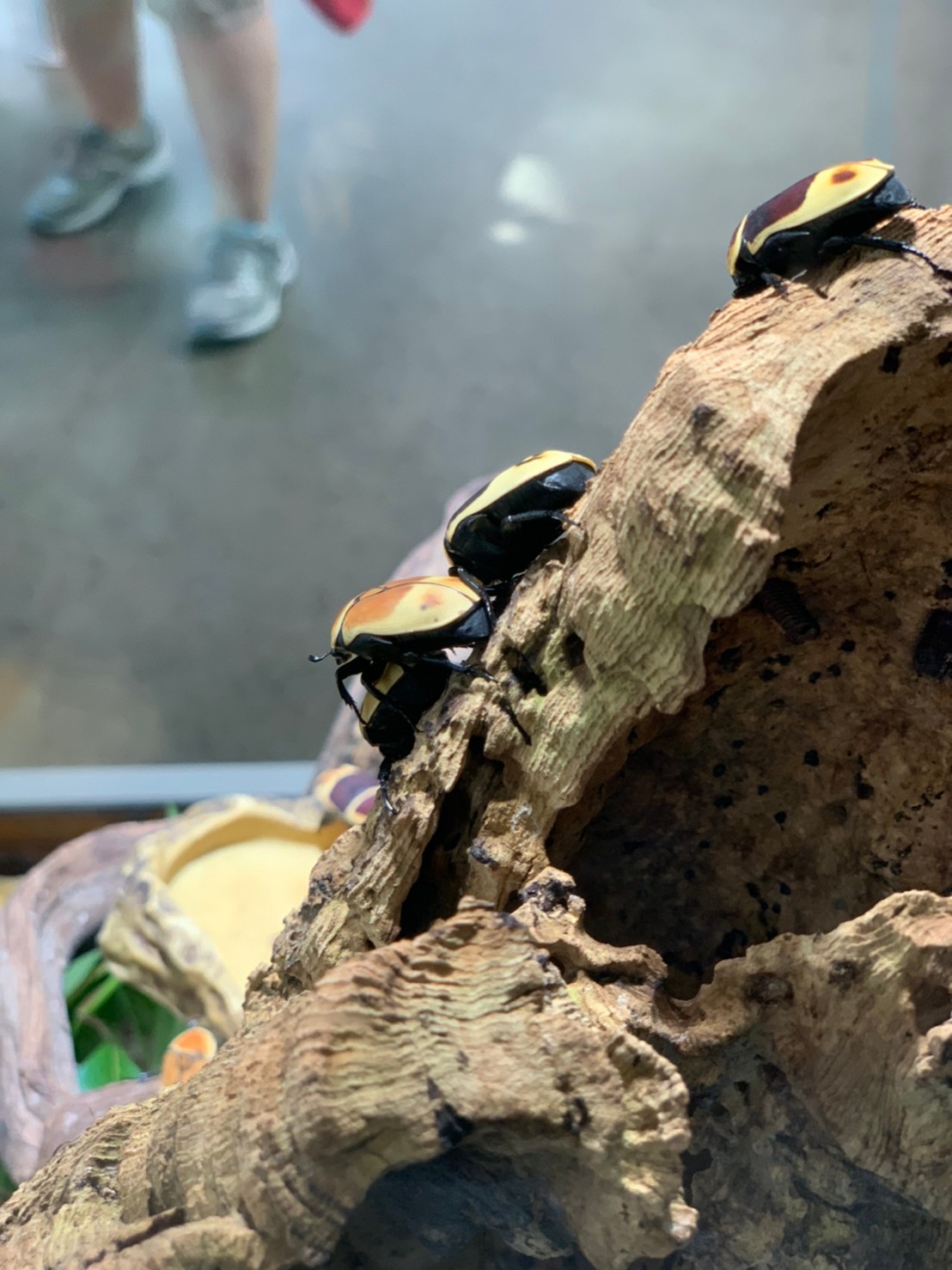 The owl is very big and amazing.....
Its eyes look curious about my brother's activity..... ;D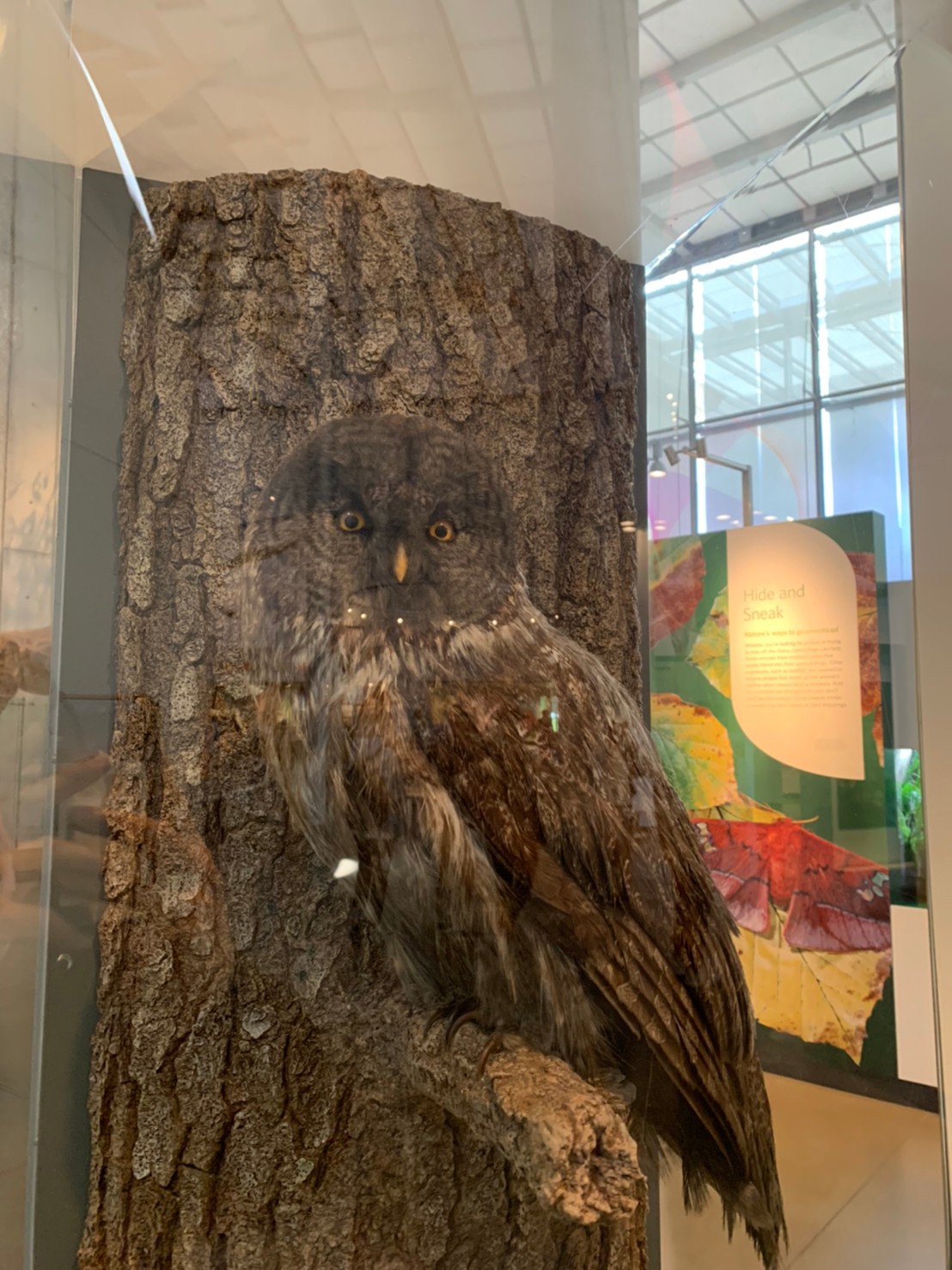 In conclusion, I think this California Academy of Sciences is not only great for children, but it is also wonderful and impressive for adults, like us.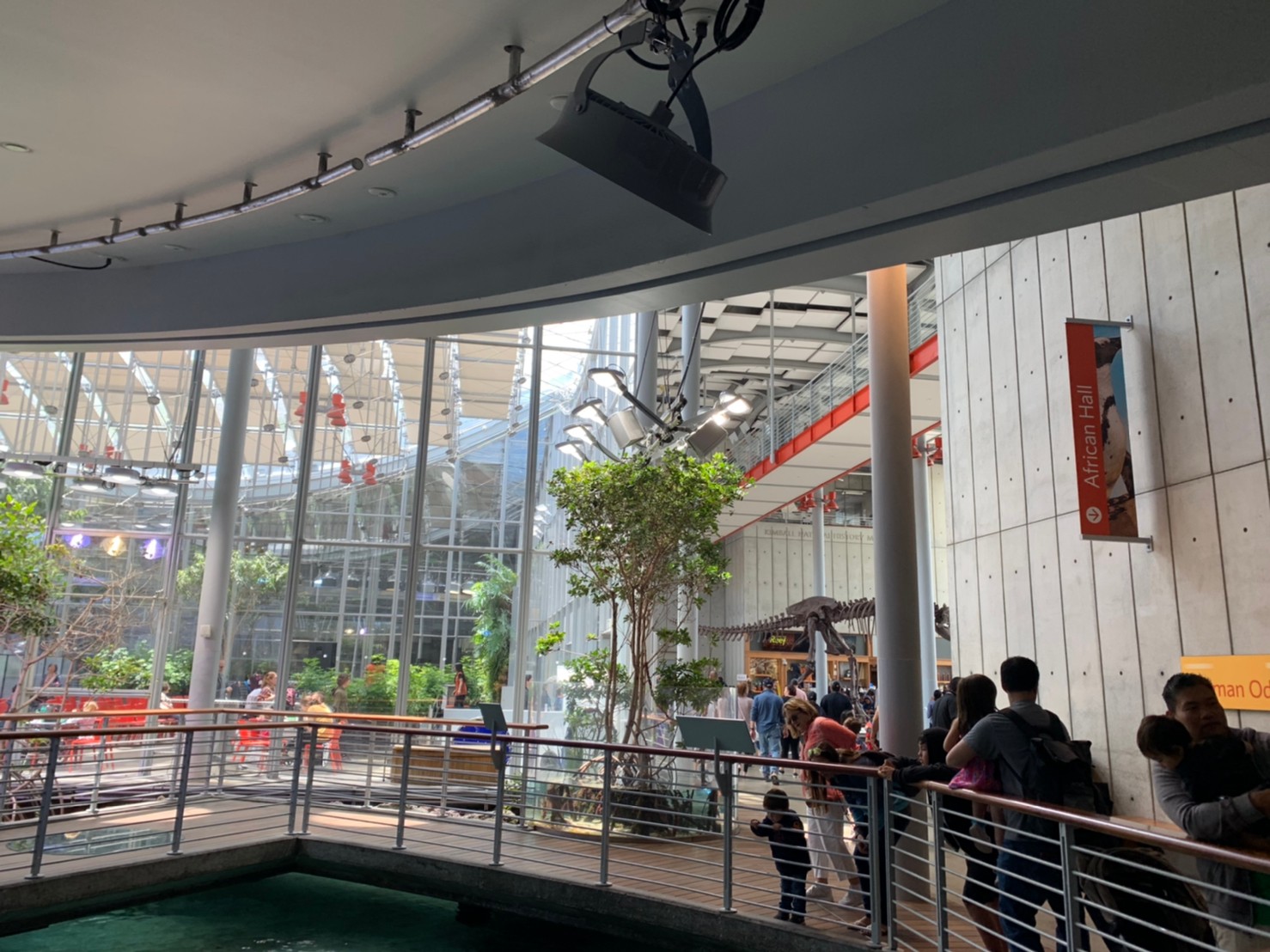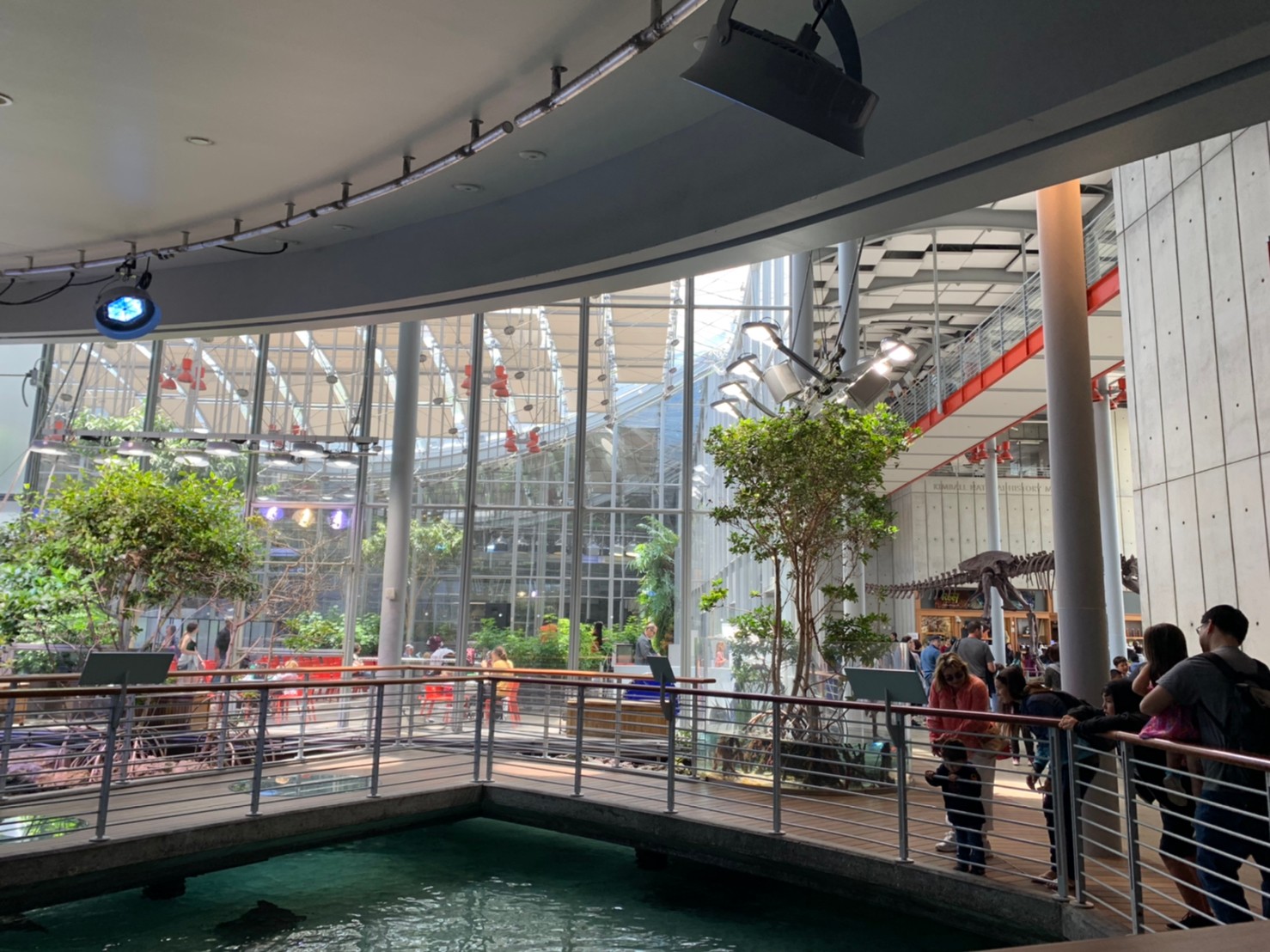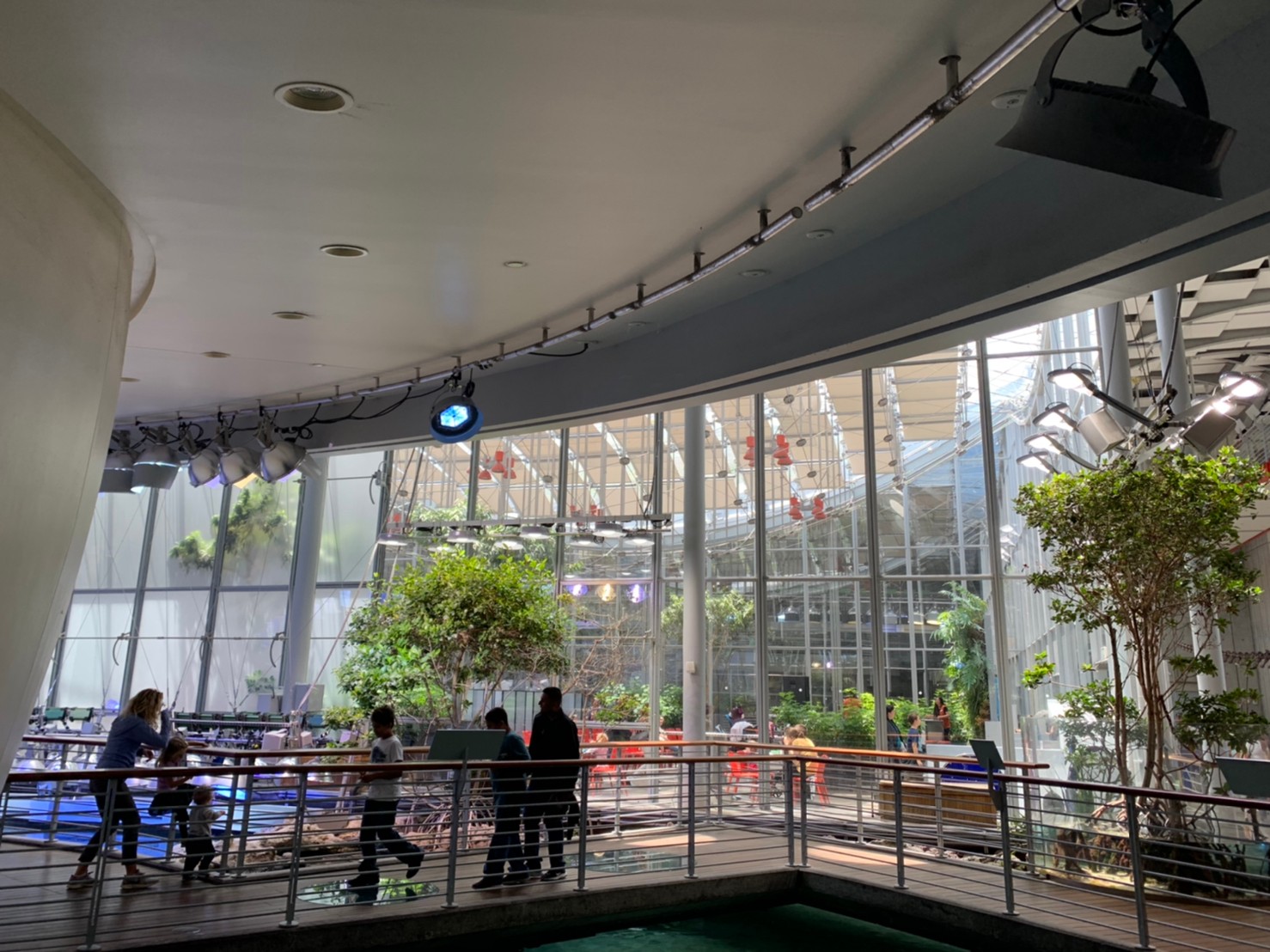 Do you agree with me?