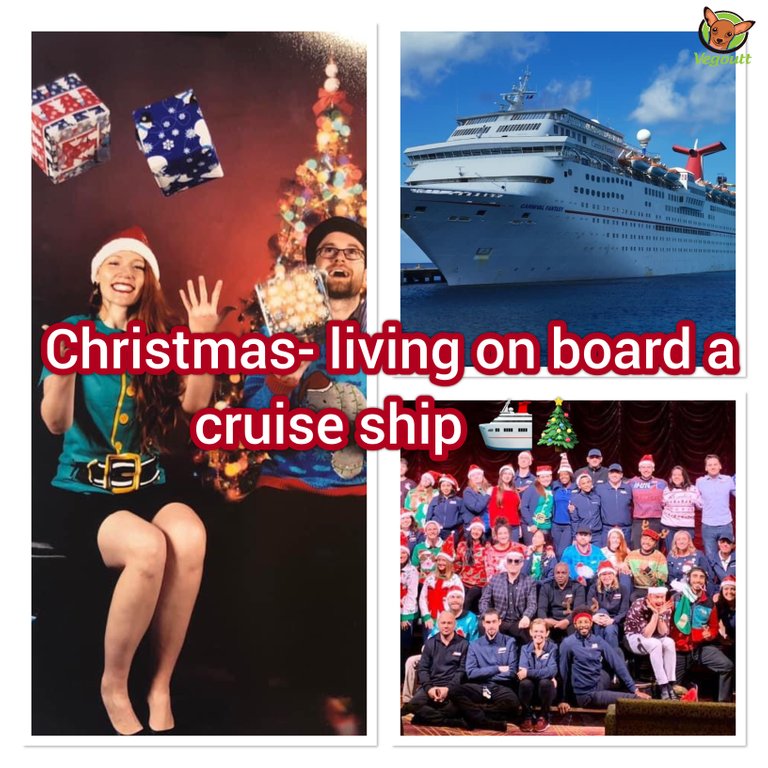 Dear Friends, let me take you behind the scenes into what it's like living on board a cruise ship during Christmas. Christmas is a time of year that is usually spent with our family and friends. However, when you live on board a cruise ship, the crew come from all around the world. This means that as a crew member you get to experience over 70 different nationalities and enjoy the ways they celebrate the holiday season. I have worked on board a cruise ship on and off for 7 years. I worked in entertainment as a comedy manager. I got to travel the world, perform comedy, form amazing friendships and meet the love of my life. Of course, like with anything there is good and bad. Working on board for 6/7 months at a time meant missing birthdays, weddings, funerals and of course Christmas with family. The cruise ship that I worked on was based out of the United States and travelled the Caribbean, Bahamas and Mexico. This particular year, 2019, my ship was docked in Cozumel, Mexico for Christmas Day. Working on board a ship isn't like working on land, you cannot just take a day off. You work from the second you board to the moment you step off the ship half a year later. I didn't have a single day off. Let me take you through the immense preparation for the big day on board.
To find me, look for my Chihuahua's face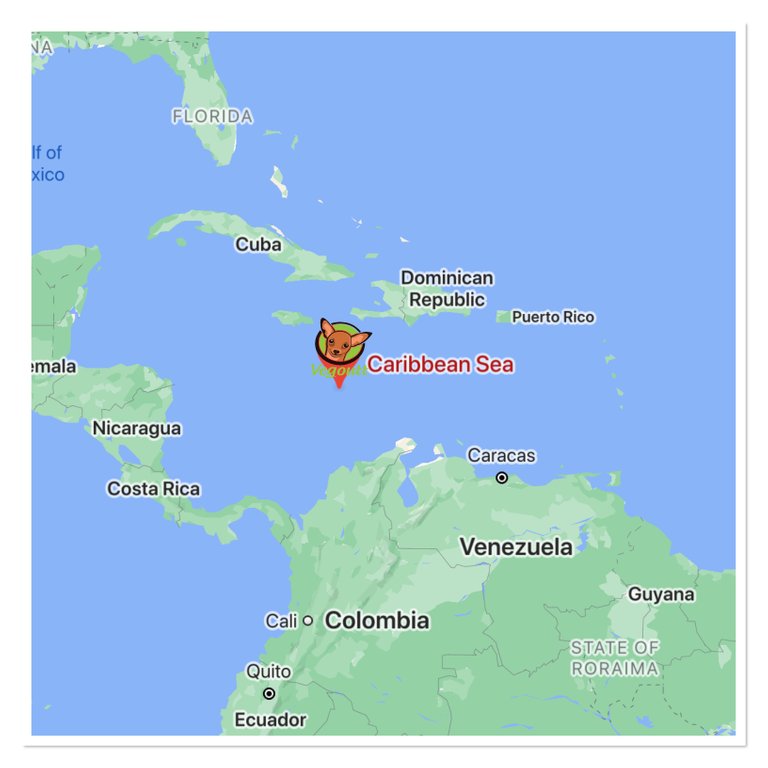 The preparations for Christmas on board begins as soon as Halloween is over. Entertainment staff are in charge of decorating the ship's atrium and theatres. There is a lot of organizing involved as we as an international cruise liner cater to many different cultural celebrations. This means that we have to add in a lot of events during the Christmas season. It was a lot of fun getting to run these festive events. Christmas is my favourite time of year. I love all the decorations , the carols and the joy it brings. I am not blissfully unaware that Christmas can be a difficult time as well. I would highly recommend to anyone that finds Christmas lonely to go on board a cruise ship. The crew will treat you as family and I believe you would have a wonderful time. The crew on board are the best of the best and will look after you. The crew become family to one another and you can really feel the love and joy shared. Even though I had a small cabin that I shared with my partner, I still decorated it for the season. Living on board a cruise ship really makes you realize that you don't need a lot of stuff to make you happy.
My cabin door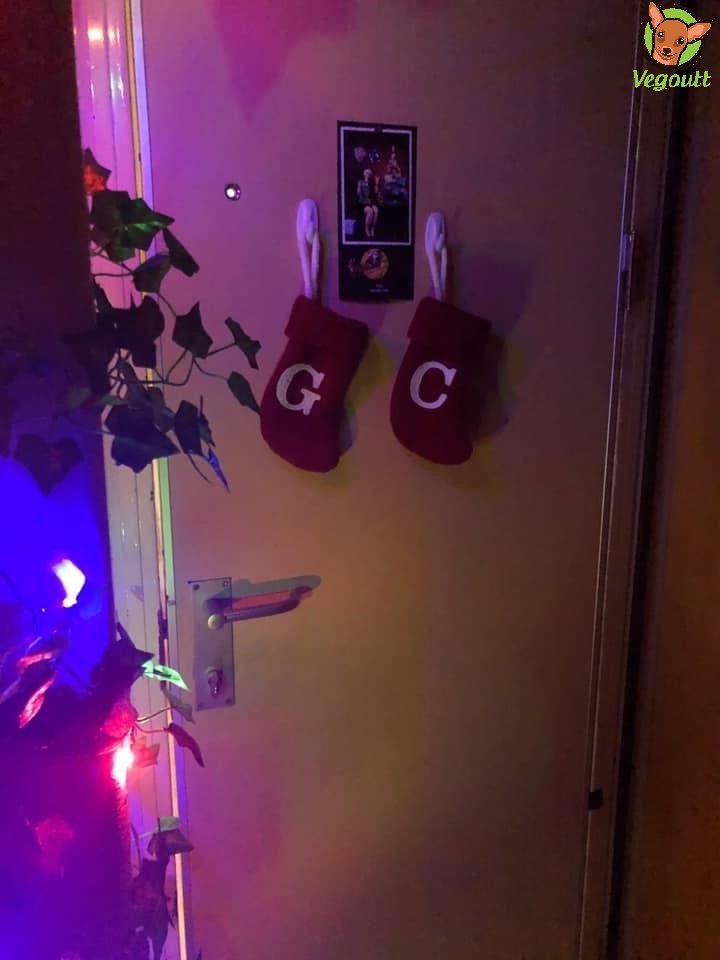 My tree and presents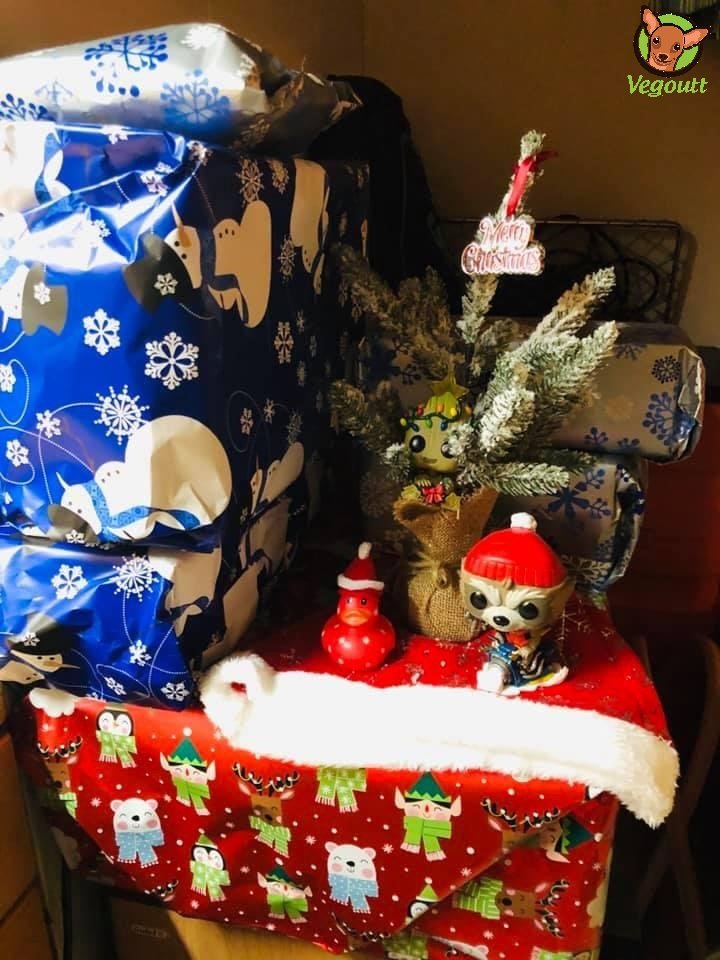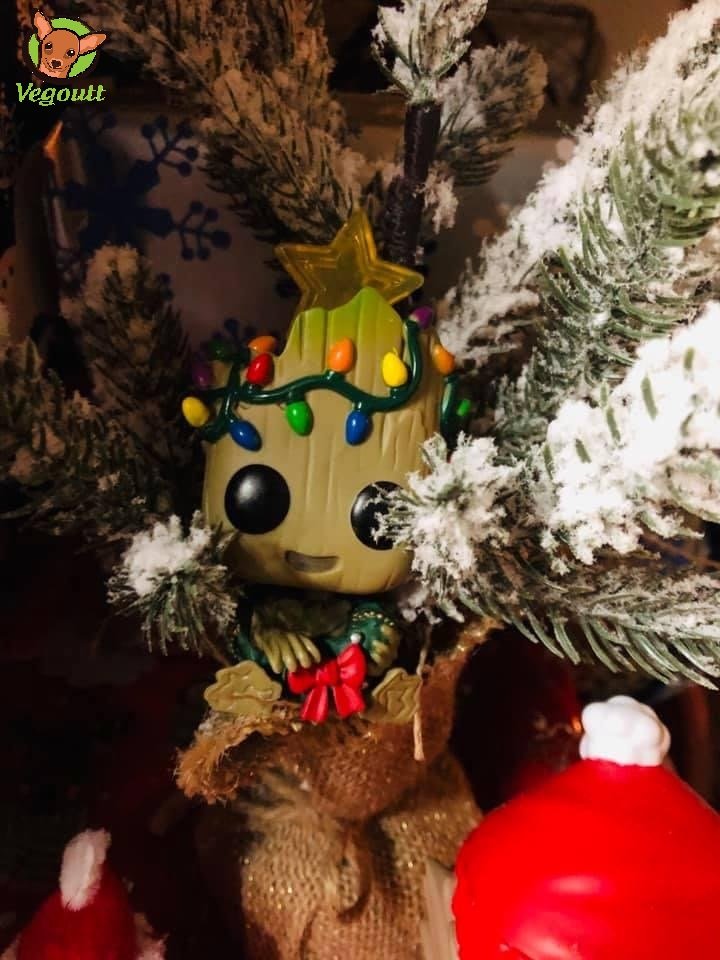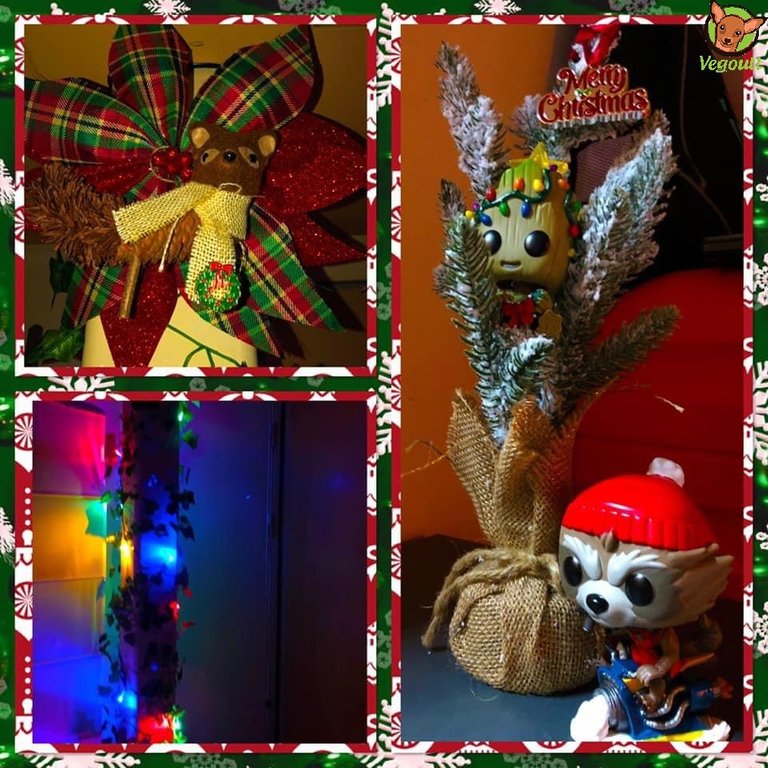 I have been very lucky in my life to have been able to entertain on board cruise ships all over the world and also fly as a flight attendant and visit more of the world. I have visited 72 countries so far, lived in 4 and intend to visit more soon. I would recommend working on a cruise ship if you want to travel and save some money. On board we don't have to pay for food and board. This gives us an incredible opportunity to save whatever we earn. I usually spent my money on exploring the places we docked at and I have no regrets about that. As I mentioned, we organize and perform extra Christmas shows. I love being in entertainment and making people laugh. The combination of comedy and Christmas spreads a lot of joy. I have to say I absolutely love this job.
My floating home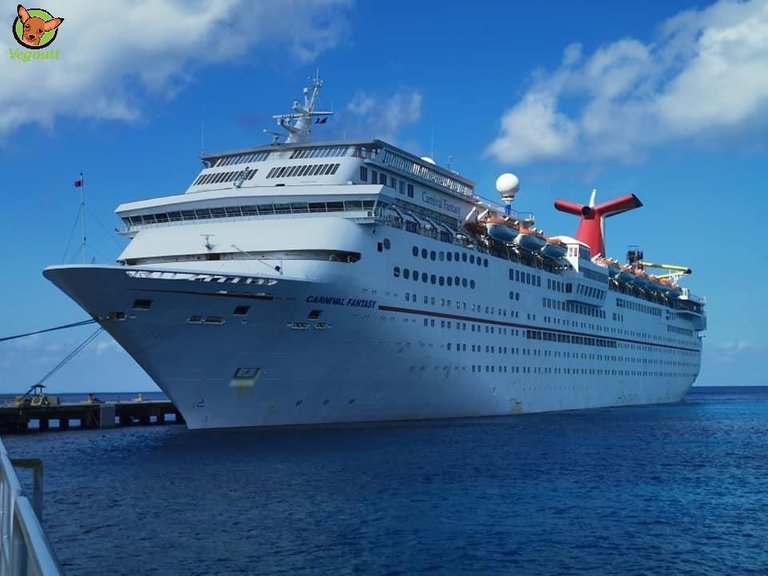 Christmas Show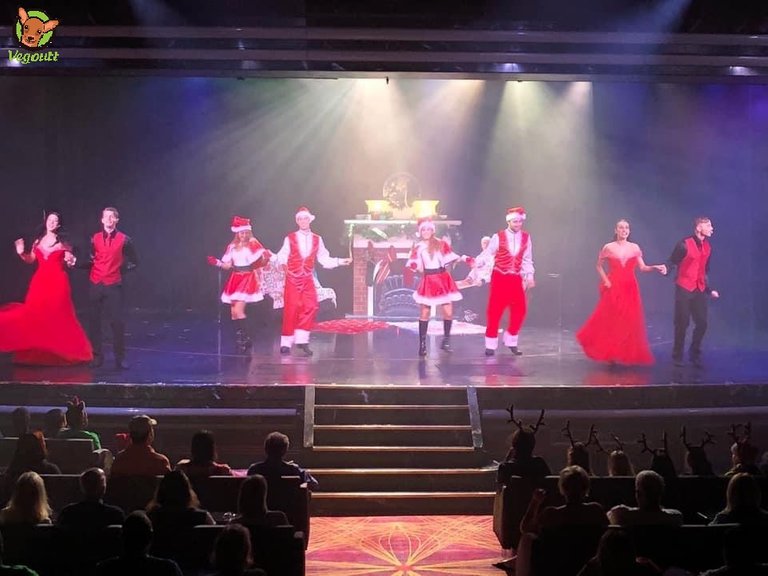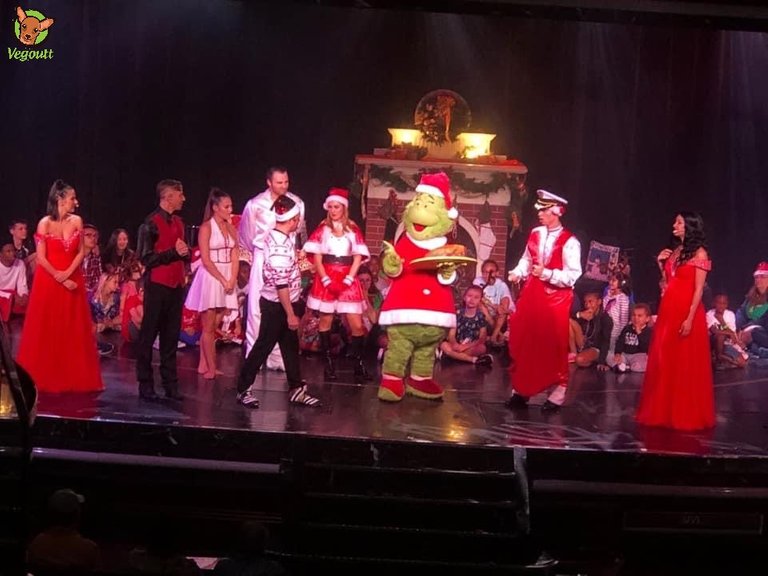 As I mentioned, the major downside is being away from family and friends for so long. I was very lucky that I was able to be on the ship with my partner who also performs in entertainment. This meant that we shared a cabin, usually you have to share a bunk bed with a complete stranger. The company I worked for was very good at keeping crew morale high. They would put on lavish parties and social events for us often. This was great and really allowed us to wind down after a long day. I have met some of my closest friends while working on board. You literally work and live with each other. There is something very strange about spending all day everyday with people for 7 months and then they sign off the ship and you usually never see them again. I can say that my close friends from my time working on board have made the effort to see me and I have to see them many years later. Those kind of friendships are so strong and last a lifetime.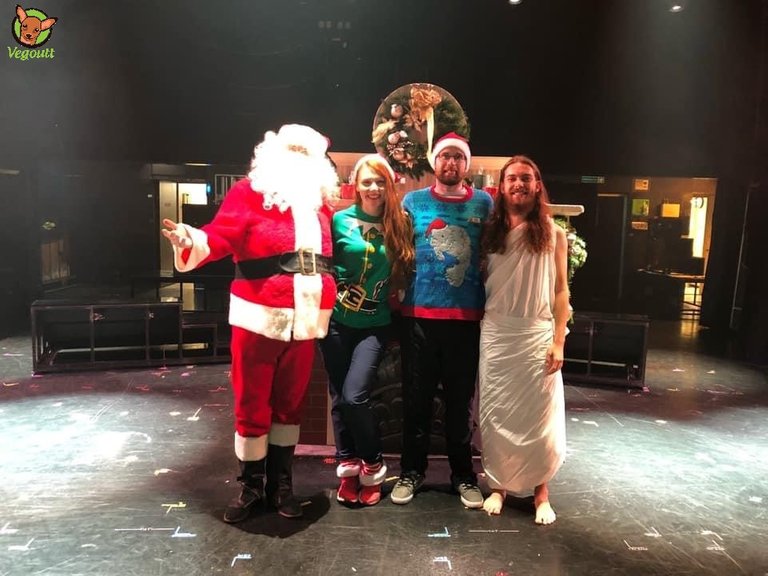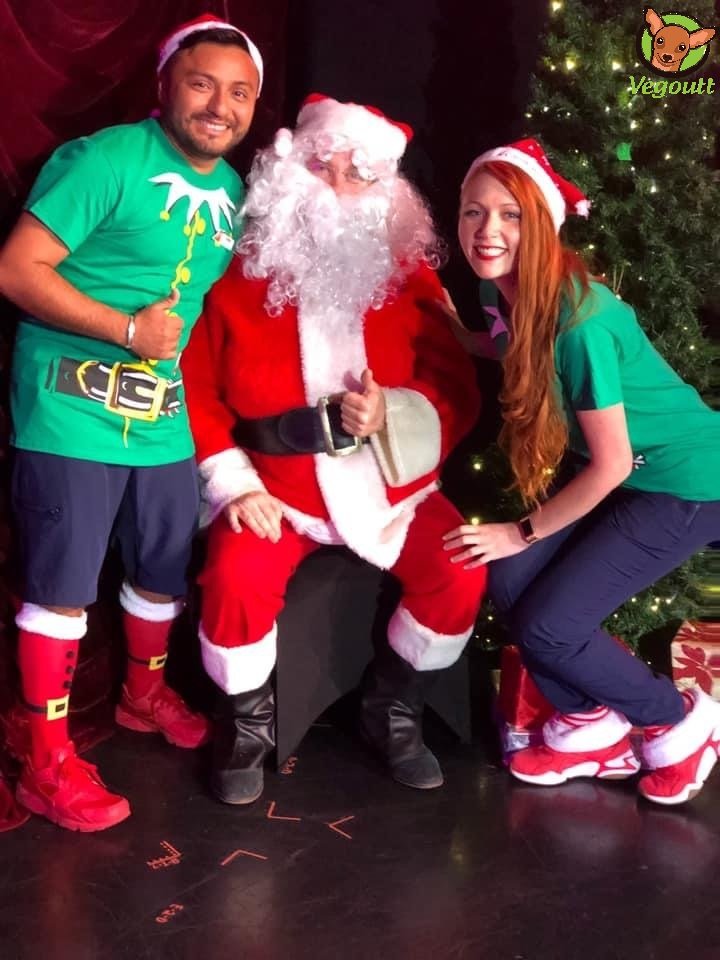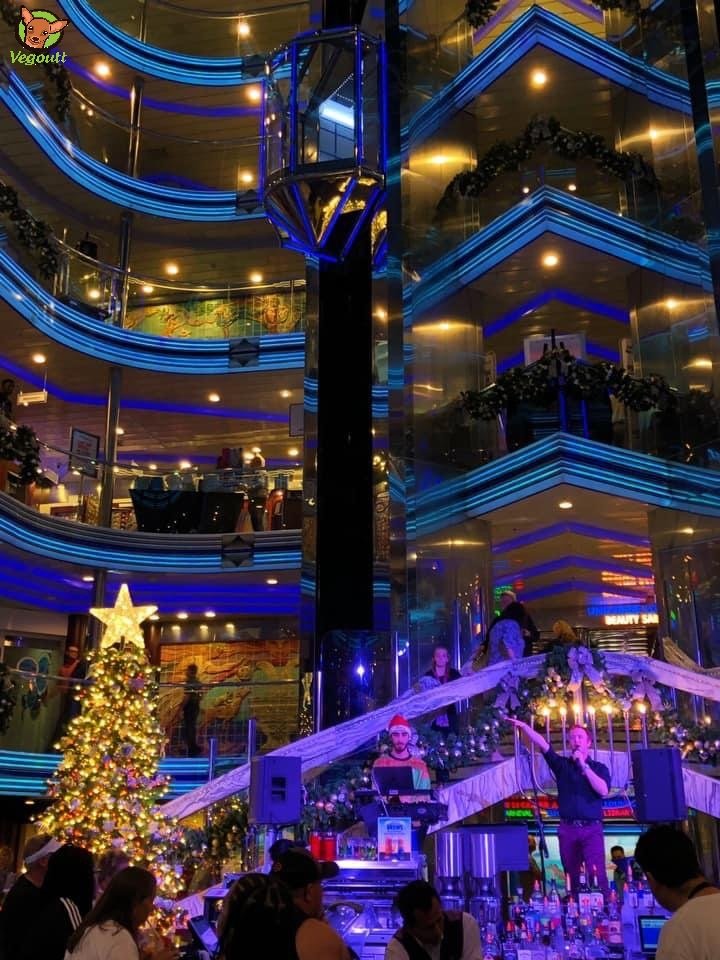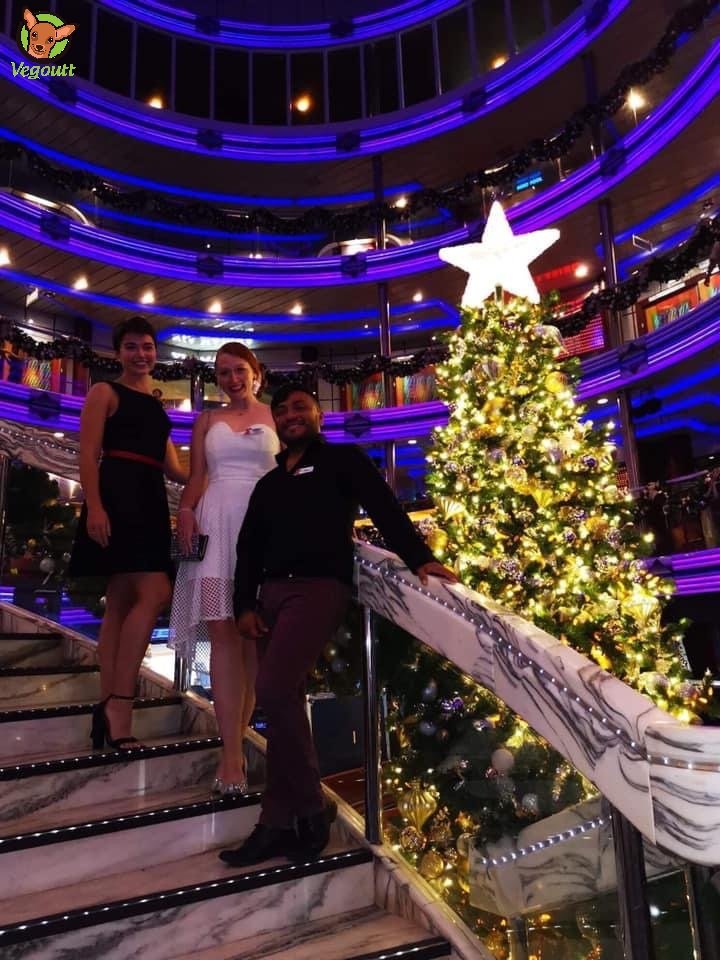 Being in entertainment and preparing for Christmas meant that there was a lot of rehearsals for the shows and events. That was hard work but fun at the same time. The catering crew on board have a lot of extra baking and cooking to do. Imagine preparing Christmas dinner for 4,000 passengers and 2,000 crew members. They work incredibly hard and they prepare beautiful food. They didn't just bake a Christmas cake, they baked a whole Christmas village. The crew on board strive to do their very best in making sure the passengers have a great Christmas. I mean if the guests are happy and having fun then so are the crew. The passengers can get quite attached to the crew and will deliberately sail again during the holiday season just to spend this time of year with their favourite crew. It really is a cruise family. Living on board a cruise ship proves that anyone, of any nationality, religion, skin colour, political opinion and sexuality can live together happily.
Christmas cake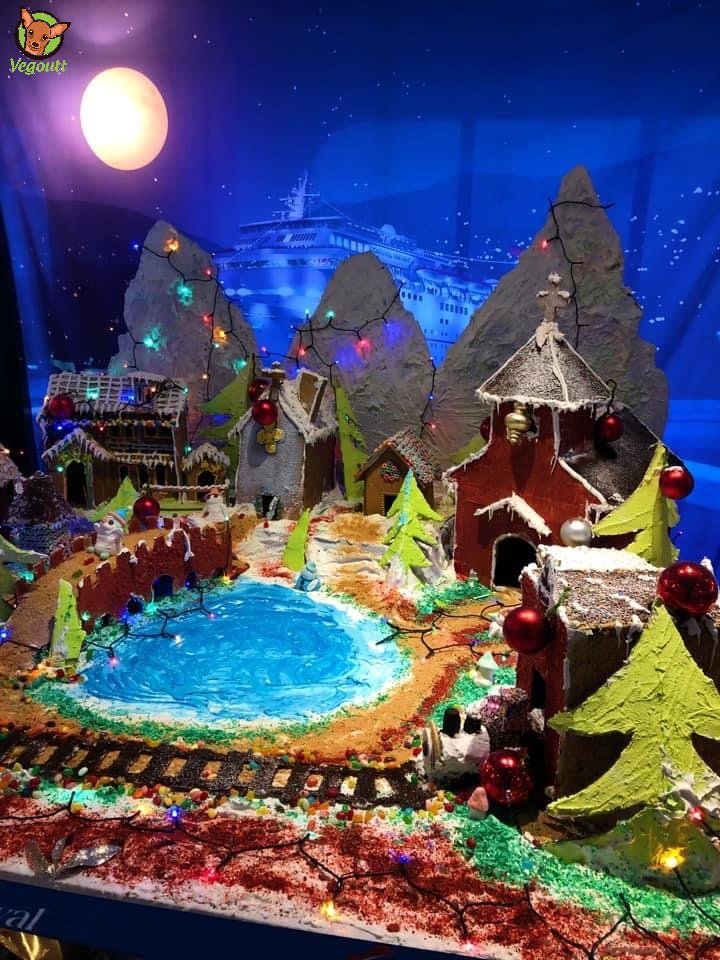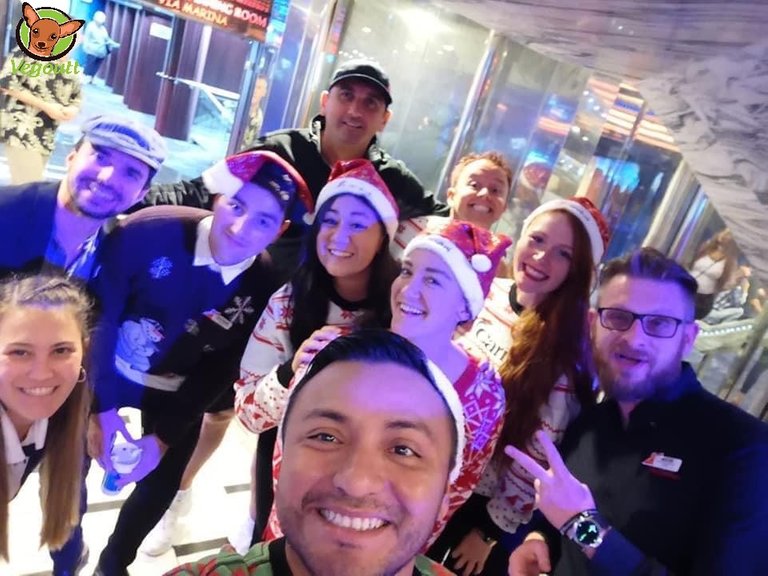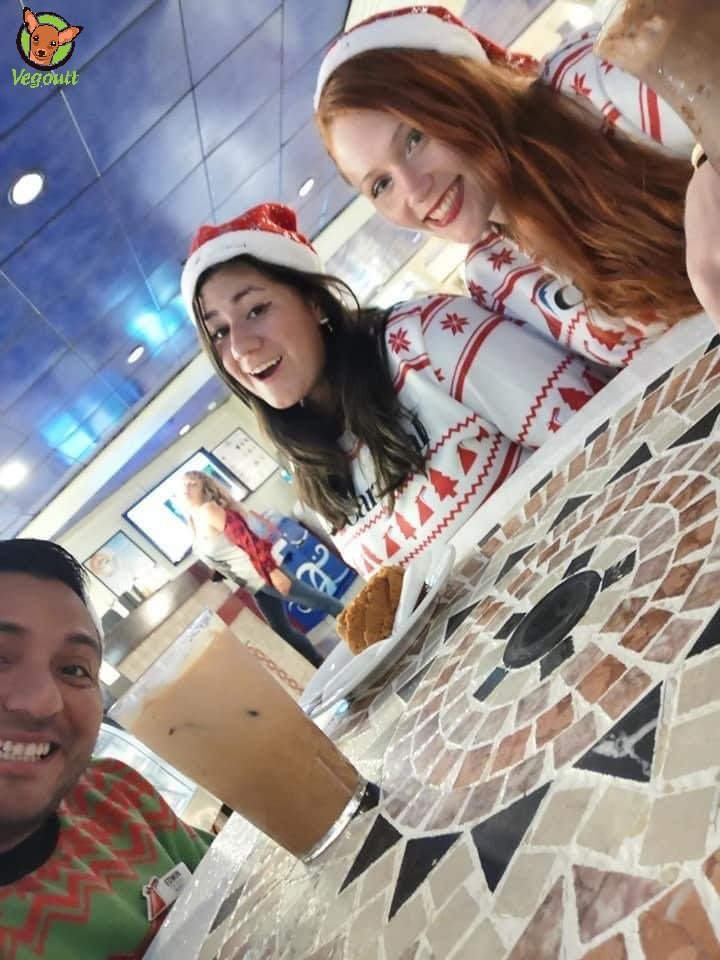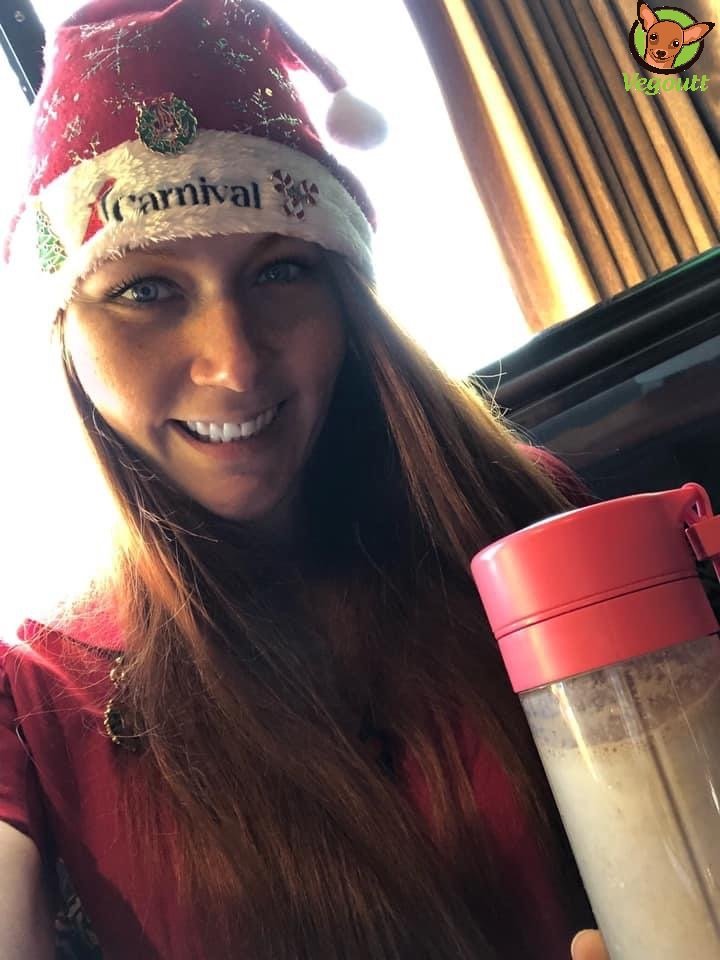 As I mentioned, we put on a lot more events for the passengers during this season. This is on-top of our already very busy schedules. We do try our best to make every event during this season festive and fun. If you aren't a fan of Christmas, there literally is no escape from it on a cruise ship. I am no stranger to a hot Christmas, I'm a Singaporean girl who has lived in both Singapore and Australia. Christmas in the Caribbean is warm but not as warm as I'm used to. In fact, this year, 2020, will be my first cold Christmas. I know I'm strange but even I found Mexico nippy in the winter. The great thing about spending Christmas on board a cruise ship is you get the best of both worlds. You can wear your ugly Christmas sweaters while on the ship as the air conditioning will be cranked and we even try to give you some fake snow fall in our atrium. Then you can whip out your bikini and sunbath on a Caribbean beach, sounds like the dream right? Imagine having a team of professional chefs cook the Christmas dinner for you with no washing up either. It is definitely something you and your family should consider doing at least once.
Christmas Bingo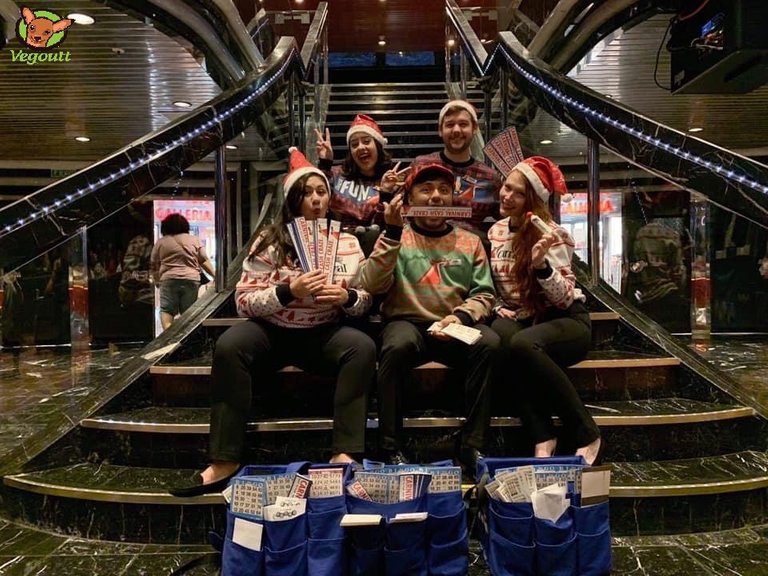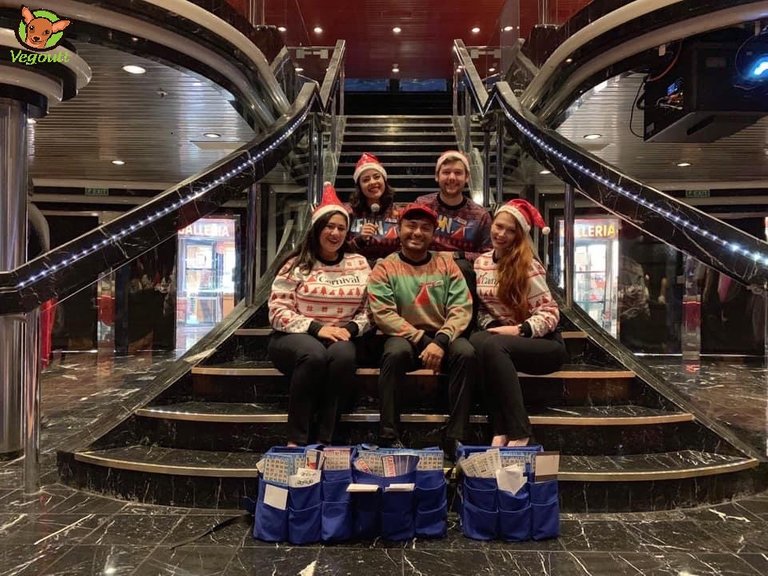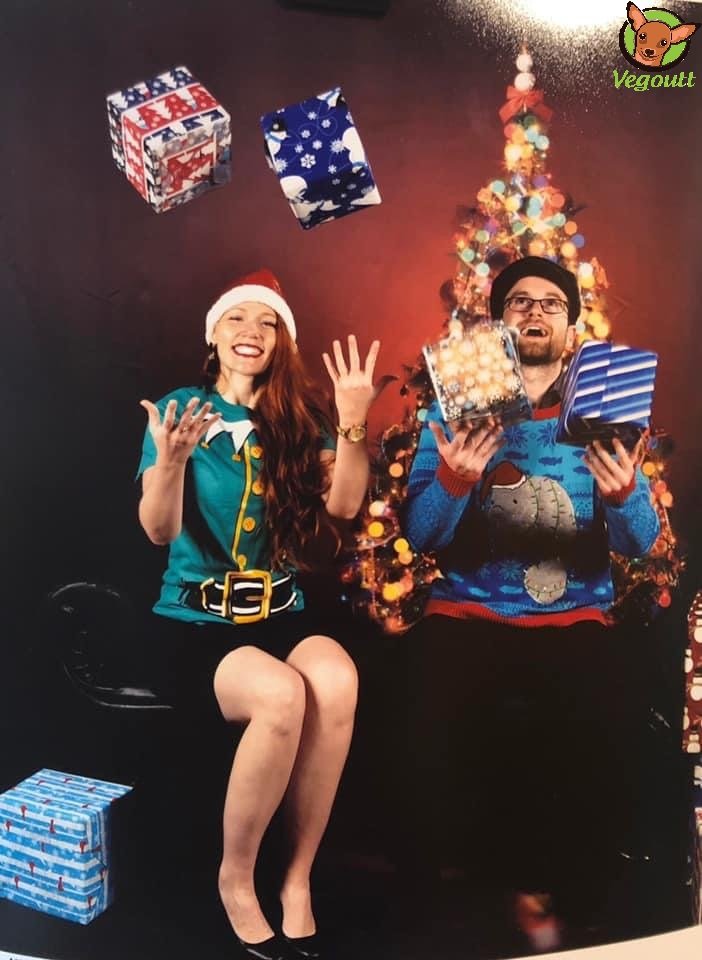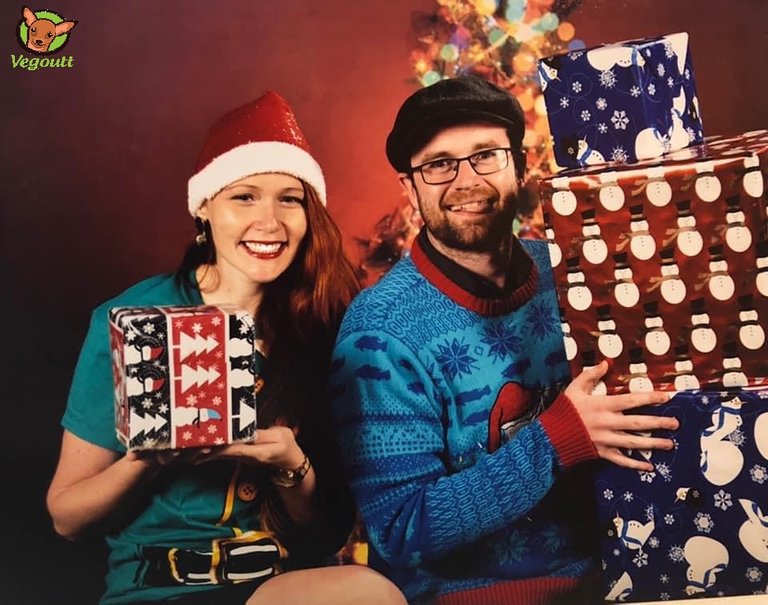 It all boils down to that big day, the 25th December. I was actually supposed to work the whole day and all night. I was so incredibly lucky to have an amazing boss, my Cruise Director Paully. He offered to work my day shift for me so I could get off the ship with my partner and friends to enjoy Christmas in Mexico. That meant that I just had to work the Comedy club in the evening. This is the type of crew you have on-board, selfless and kind. I was blown away by his kindness and I made the most of my time. It was a beautiful sunny day in Cozumel, Mexico. My partner and I adore animals and decided to visit a Manatee rescue and rehabilitation facility where we got to swim with the manatees. I will be writing a separate blog on this fantastic experience. Just the two of us got into the ocean segregated area and swam with the rehabilitated manatees. Two weeks after we swam with them, they were released into the wild. This was a truly magical and memorable experience.
Christmas Day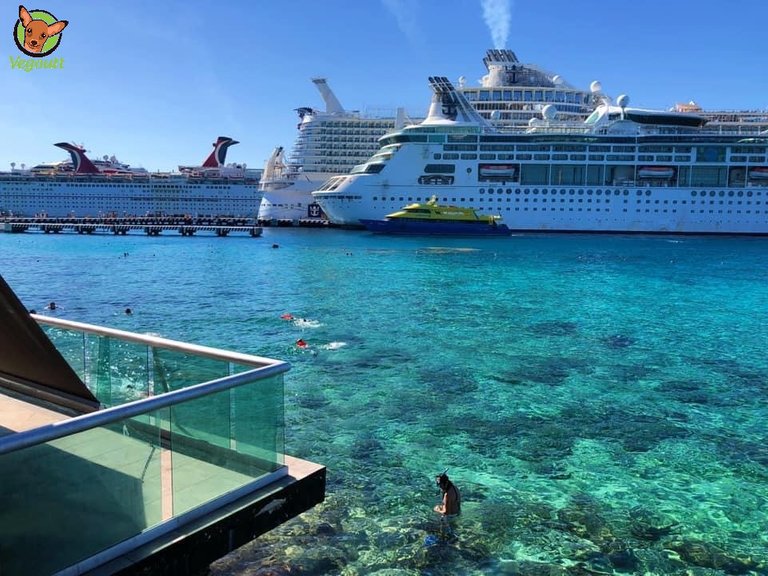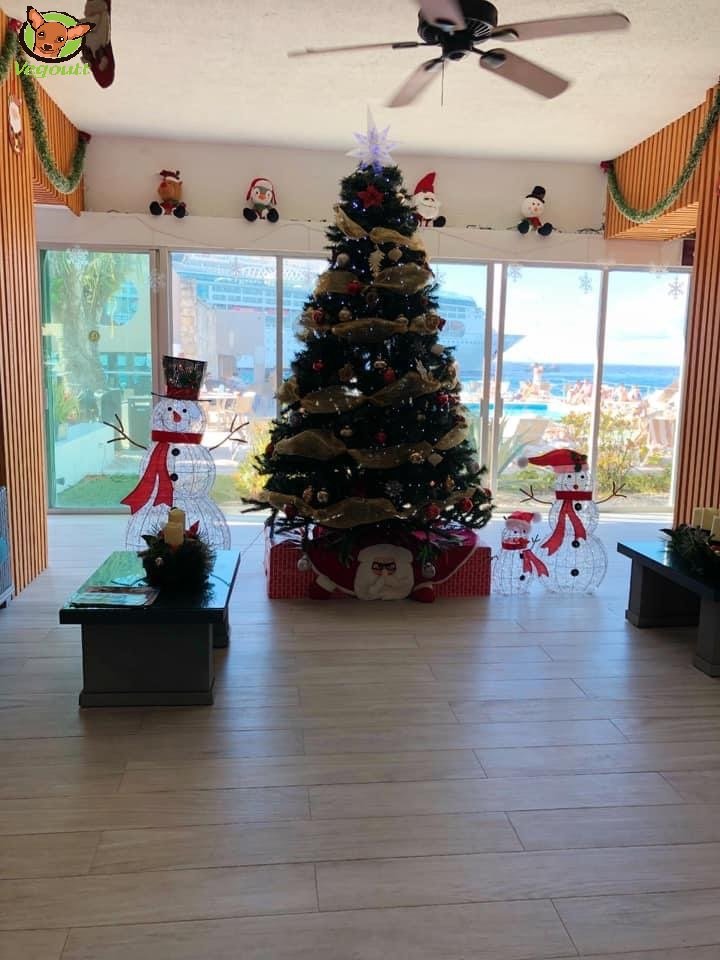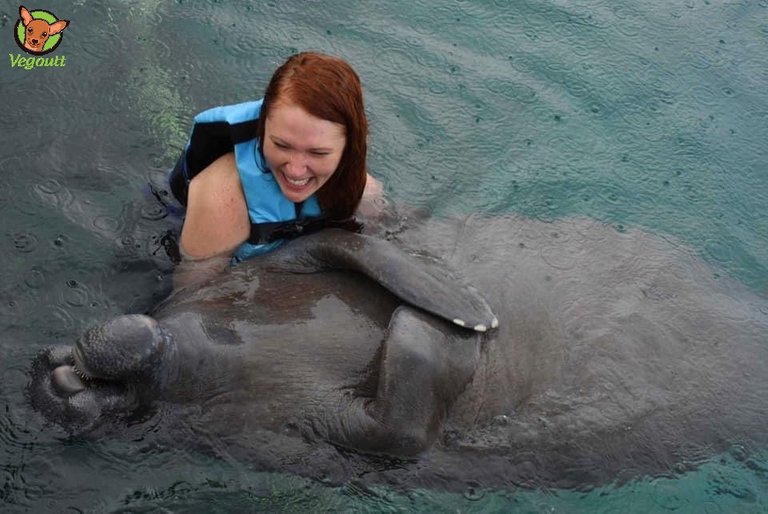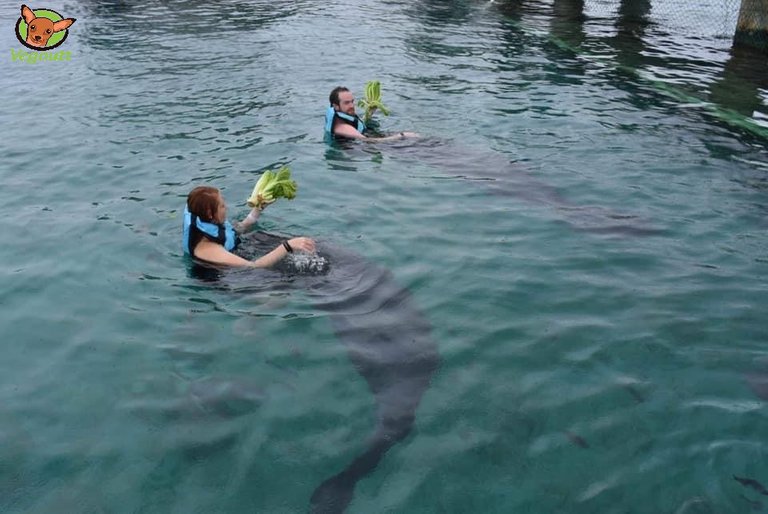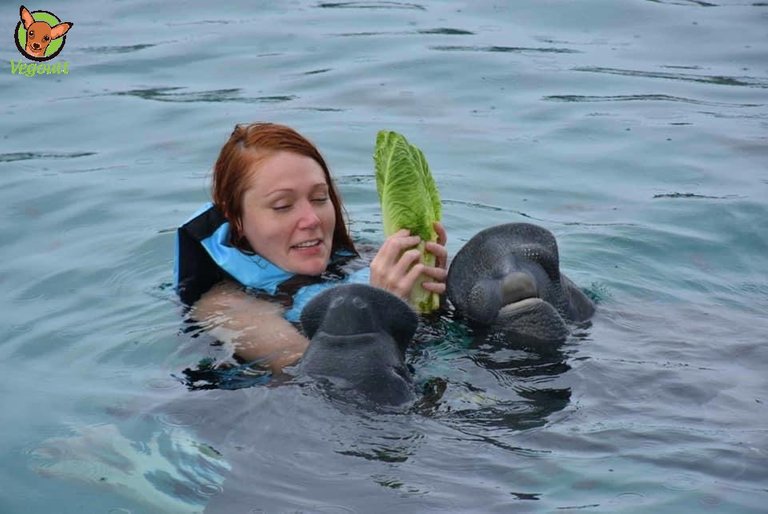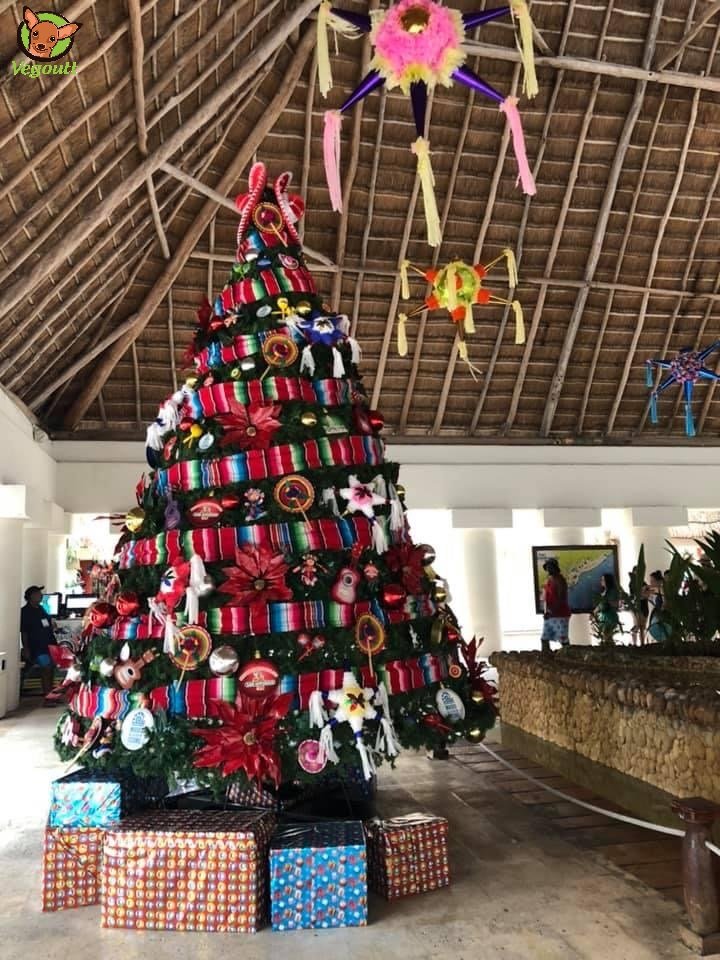 After the wonderful swim, we headed to downtown Cozumel to have lunch with our friends and fellow crew. Crew become your family onboard, you spend your work time with them and you live with them too. The bonds and friendships made are very strong. These people see your every mood and share all your ups and downs. You spend more time with your crew friends than friends on land that you've known for 10 years. Christmas lunch/dinner is different dependent upon where in the world you are from. The western countries typically enjoy a turkey roast, in Australia, they usually opt for seafood and in the Caribbean it's beans, rice and plantains . As a vegan that suits me just fine in fact. I enjoyed an oat milk Matcha frappe and a cinnamon churro before I stuck into some rice, beans and plantains.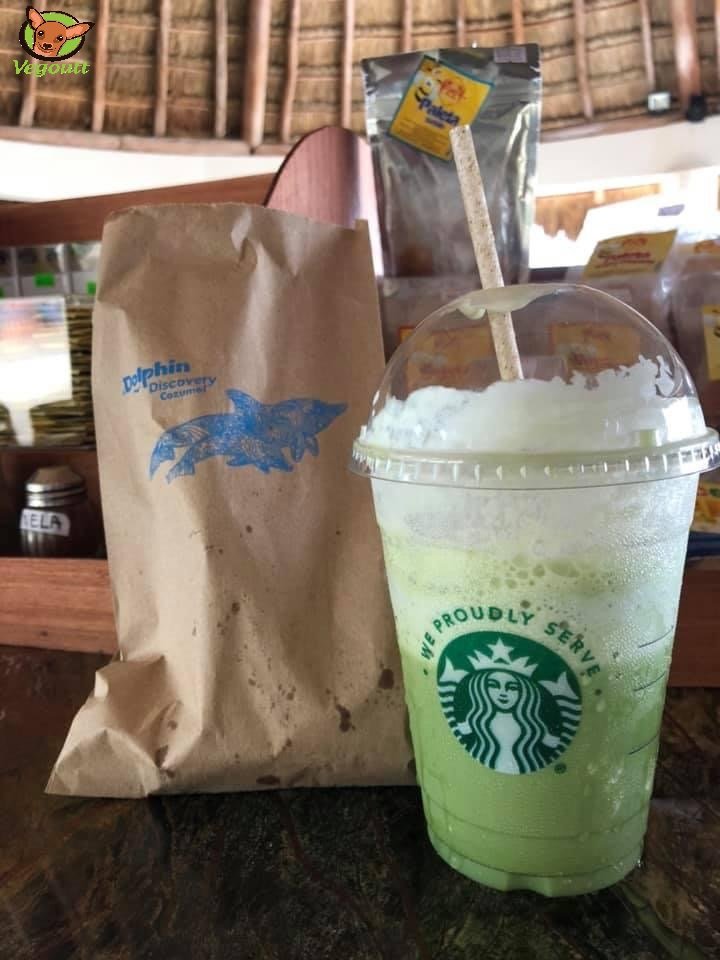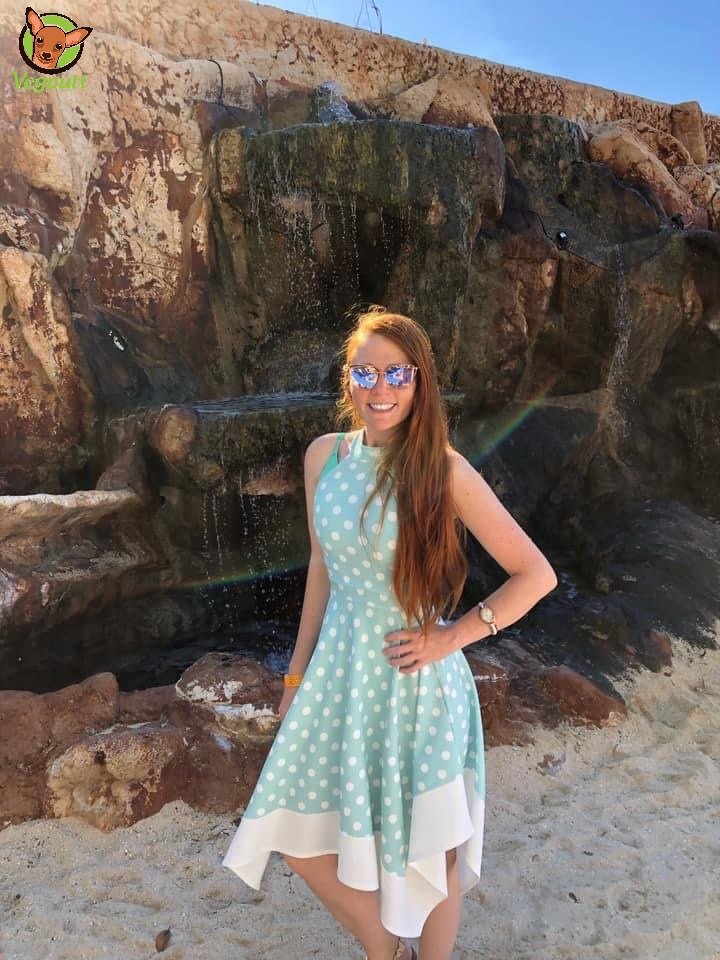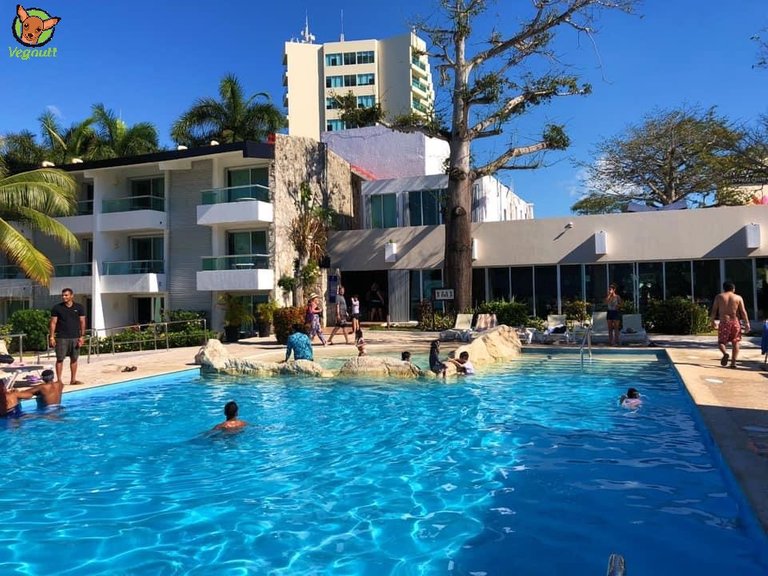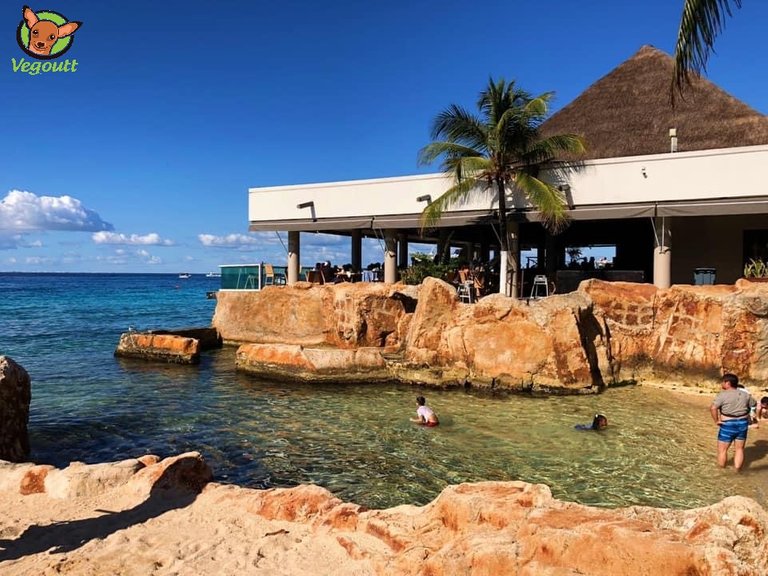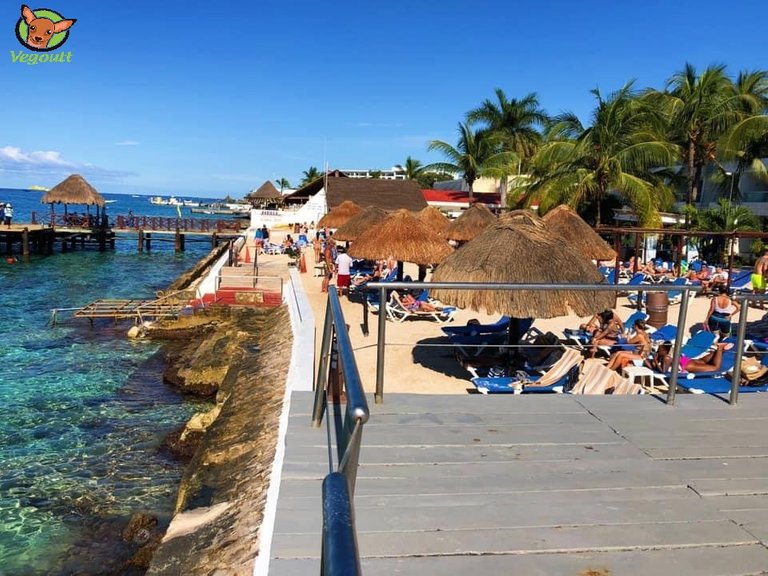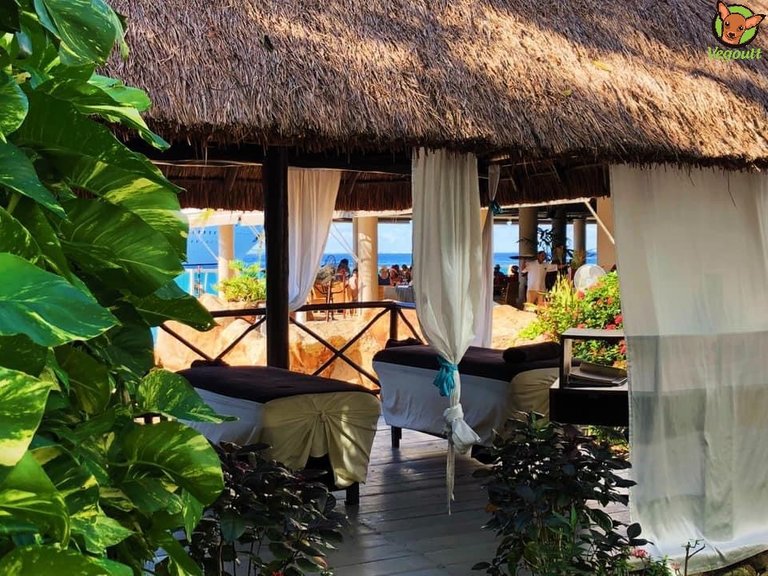 I know that many of you reading this blog will never get to experience what it is like to be a crew member on board a cruise ship. However, you can cruise as a guest and experience all the best parts of it. Travel the world effortlessly with a floating 5-star resort waiting for you at the end of a day out exploring somewhere new. Enjoying all the entertainment on-board in the evening along with the delicious meals that are ready whenever you fancy it. Going to sleep and waking up in a new country every day. It is incredible and I hope I have given you some insight into the lives of the hard working crew members. They really work hard to make your time as a guest as enjoyable as possible. I urge you to whenever the ships start sailing again to take a cruise and see for yourself. There are many things about life at sea that I love, the ocean, the friendships, the travel and being able to perform comedy every night. Then there are also the scarifies of missing time away from family and having no days off. Life is all about balance. It is finding that balance that is the tricky part.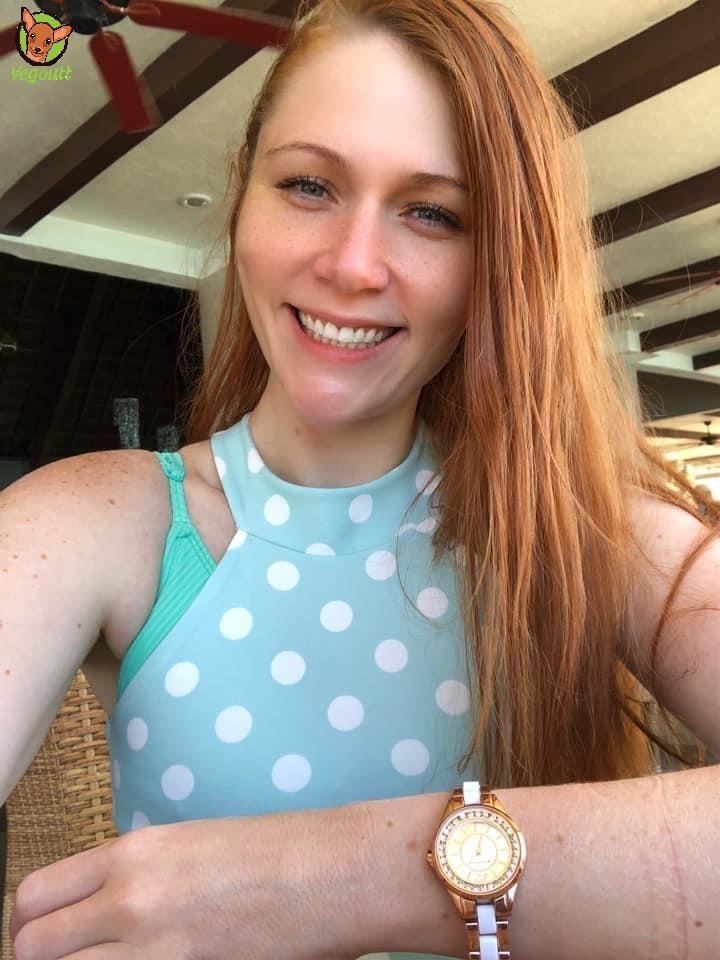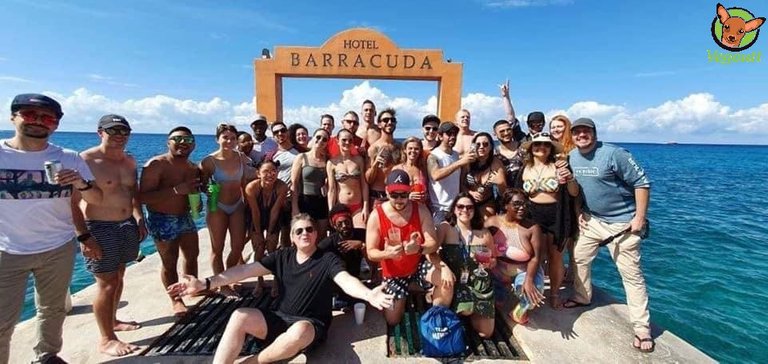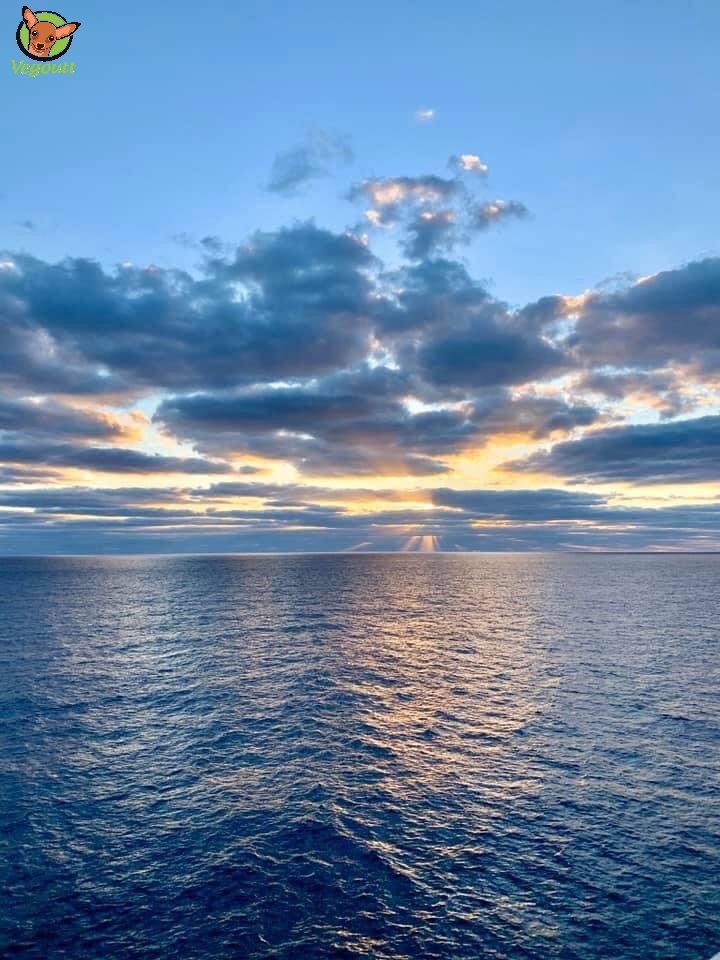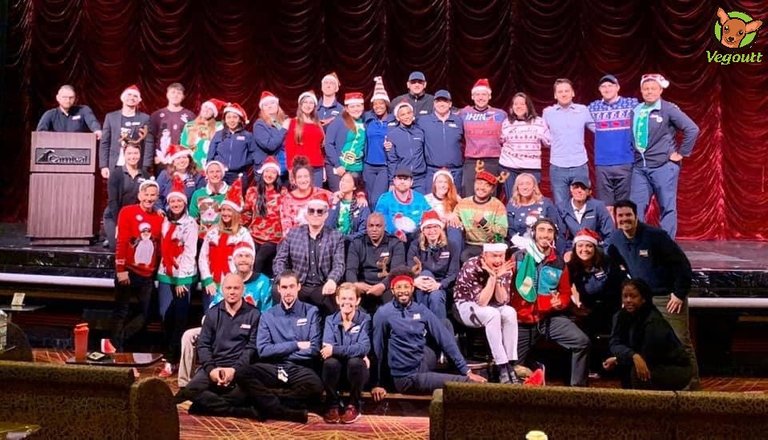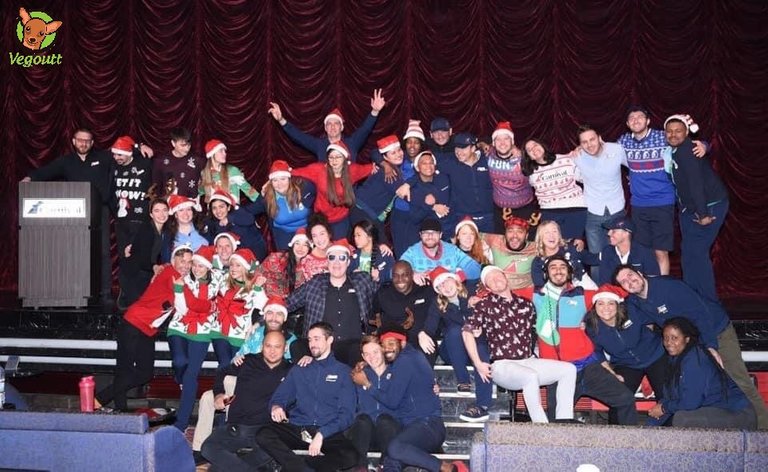 I hope you have enjoyed my blog on Christmas living on board a cruise ship, thank you for reading, Merry Christmas and I look forward to sharing more adventures with you, until next time, Vegoutt Everybody!