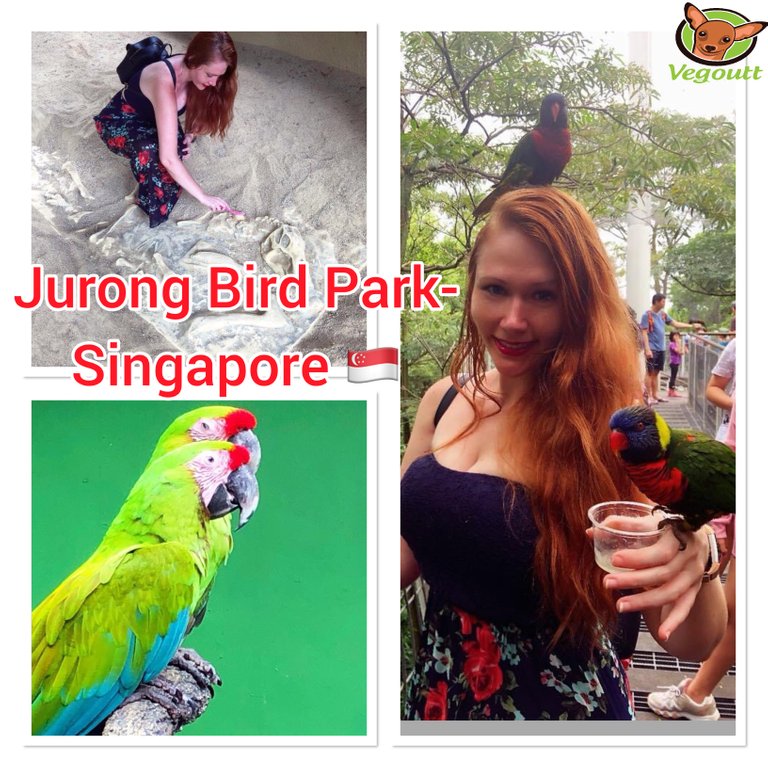 Dear Friends, let me take you on a journey homeward bound to the Jurong Bird Park in Singapore. Singapore is where I was born and raised. I have a lot of fond memories of visiting the Jurong Bird Park. Singapore is a small island nation located in South-East Asia. It has a very multi-cultural and diverse society. Singapore has many names, one being The Garden City. This is due to the fact that Singapore is the greenest city in the world despite its population of nearly 6 million people. The Jurong Bird Park is managed by Wildlife Reserves Singapore and takes up the majority of Jurong including its highest peak, Jurong Hill. The world should look to Singapore for inspiration on how to develop a modern metropolitan city whilst maintaining the majority of its greenery. Singapore is known as the richest, cleanest, greenest, most high-tech country in the world, but to me, it's just home. Let me show you the amazing beauty of the Bird Park.
To find me, look for my Chihuahua's face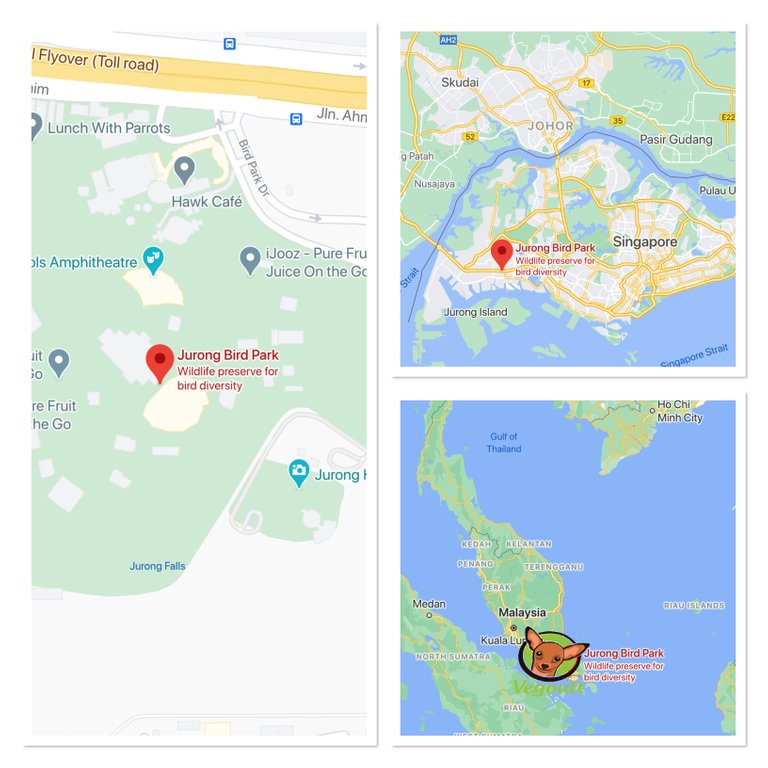 Due to its world-class transportation system, Singapore is very easy to get around and very inexpensive. It only takes about an hour to go completely across the entire country so nowhere is too far. Do not be fooled by the size of Singapore, there is so much to see and do. You will be occupied for at least 2 weeks exploring all of the country's treasures. The Jurong Bird Park has a very special place in my heart. I have always loved animals from the time I was a small child. While I was living in Singapore, I often rescued injured birds and would take them to the wildlife vet at the bird park for treatment and care. Before I migrated away from Singapore, I gave my pet birds to the Jurong Bird Park. The aviaries there are just incredible. Huge aviaries as far as your eyes can see filled with trees, ponds and waterfalls. It was heaven for rescued birds. One of my very tame parrots named Scarlet even became a star of one their conservation awareness shows. Nothing makes me happier than knowing the animals that I have rescued are happy, healthy and loved.
The Jurong Bird Park Map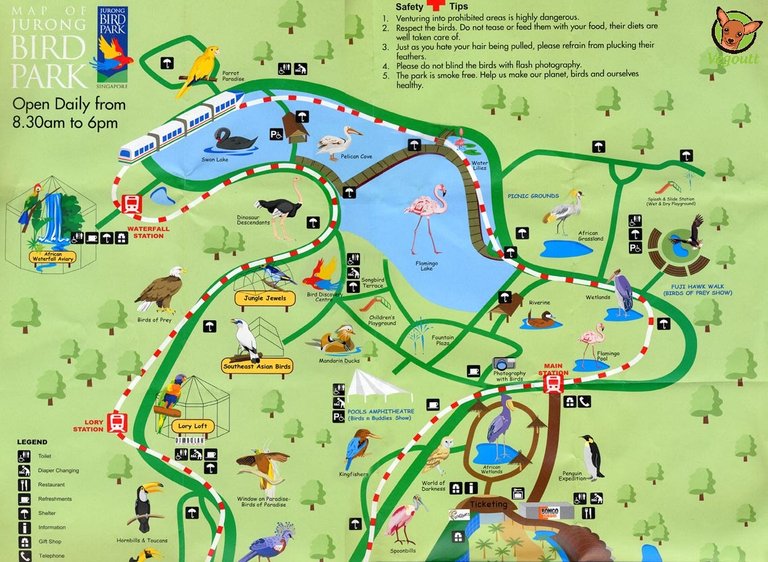 Entrance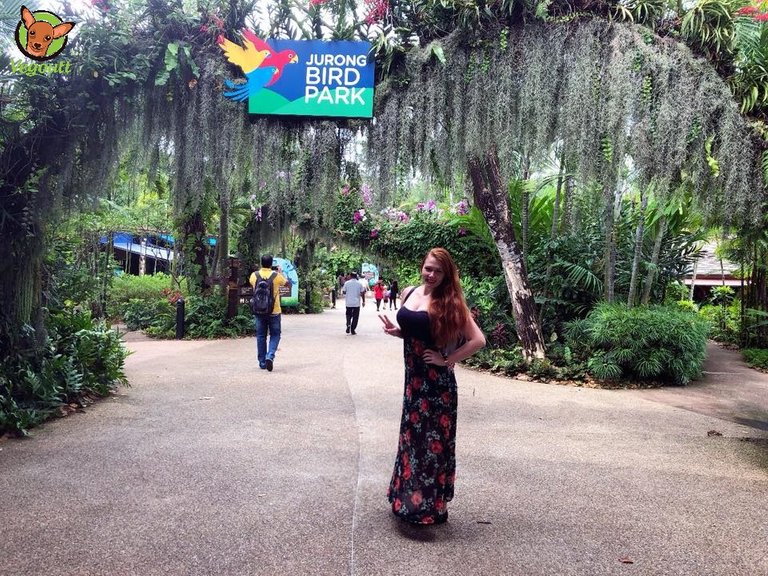 The stunning beauty of the park hits you as soon as you arrive. There is a tremendous amount of effort put into the appearance of the park. I have travelled all over the world and Singapore does have some of the best attractions. Growing up in Singapore definitely set my expectations high. I mean, just look at Singapore's Changi Airport. The Jurong Bird Park boasts an impressive record. Opened in 1971, it is the largest bird park in Asia. It is the only park in the world to house a specialized Avian Hospital. It is home to over 400 species of birds of which 20% are endangered. The incredible natural design of the park encloses 4 large free-flight aviaries. These aviaries, are designed to mirror the simulating natural habitat of birds from all over the world. You can walk into these massive aviaries and immerse yourself into their world. You are even able to interact with the birds while walking across suspension bridges with the backdrop of a mesmerizing 30 metre/98 feet high waterfall. It is no wonder the park attracts nearly a million visitors every year.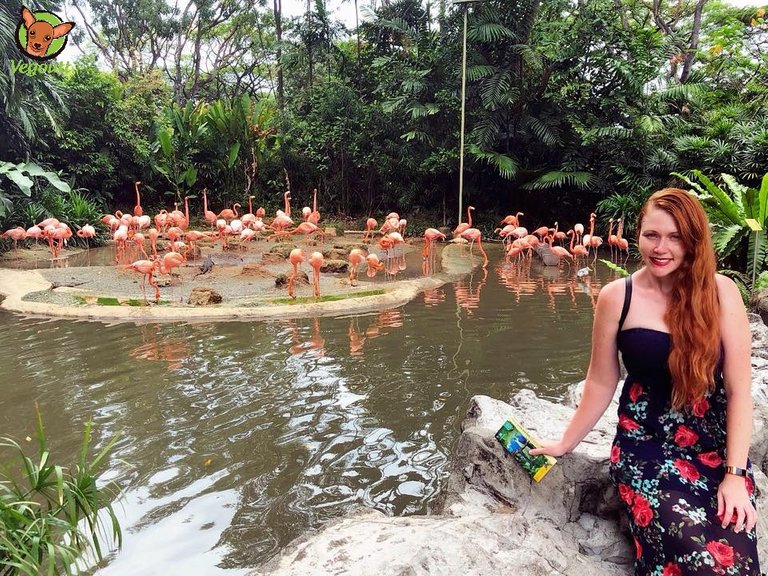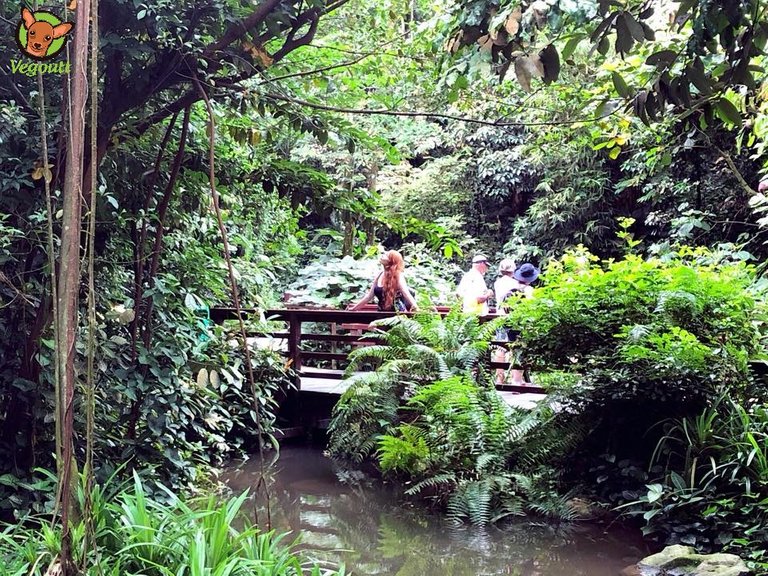 Waterfall inside an aviary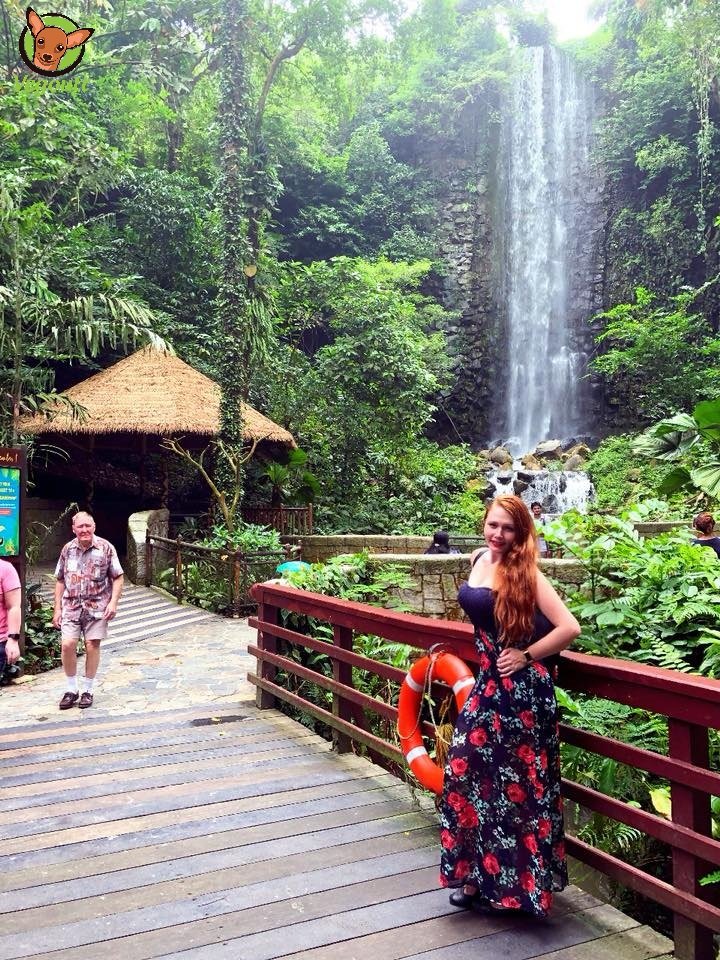 As you will be able to see from my photographs, the sheer size of the free-flight aviaries is astonishing. These birds are protected without being caged. It really is a beautiful way to preserve our natural world. This park is committed to conservation and education. The bird park has successfully bred many endangered species and brought them back from the brink of extinction. This remarkable feat in conservation has won the park multiple global awards and put the park on the world map. The park opened up an educational discovery center that allows adults and children to learn more about the masters of the sky. Every school in Singapore will organize a visit to the bird park at least once a year. These were some of my greatest memories of my school days.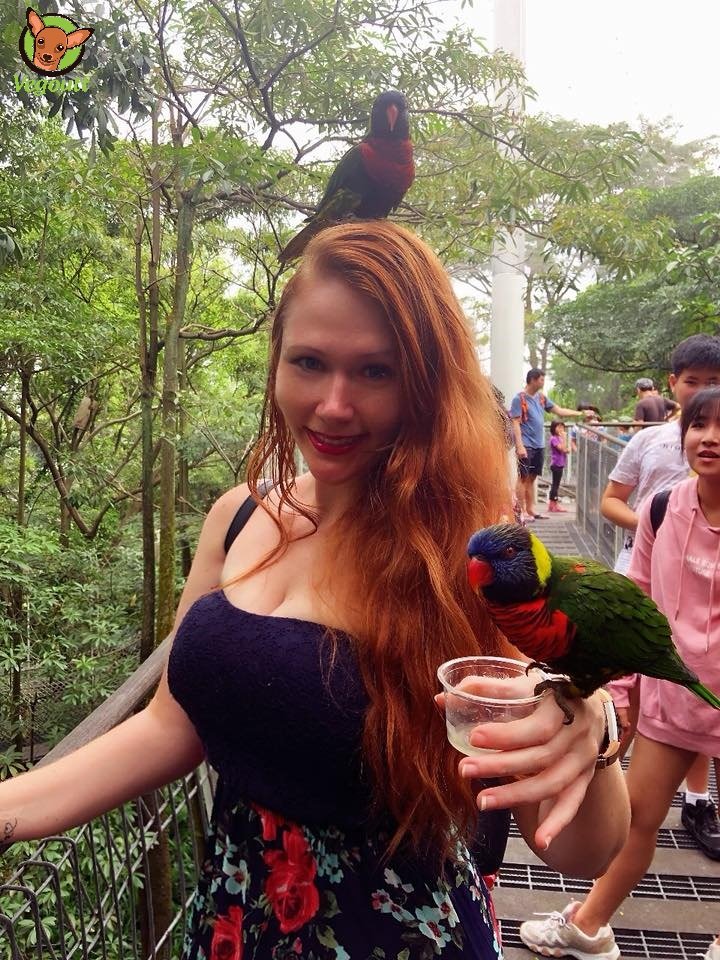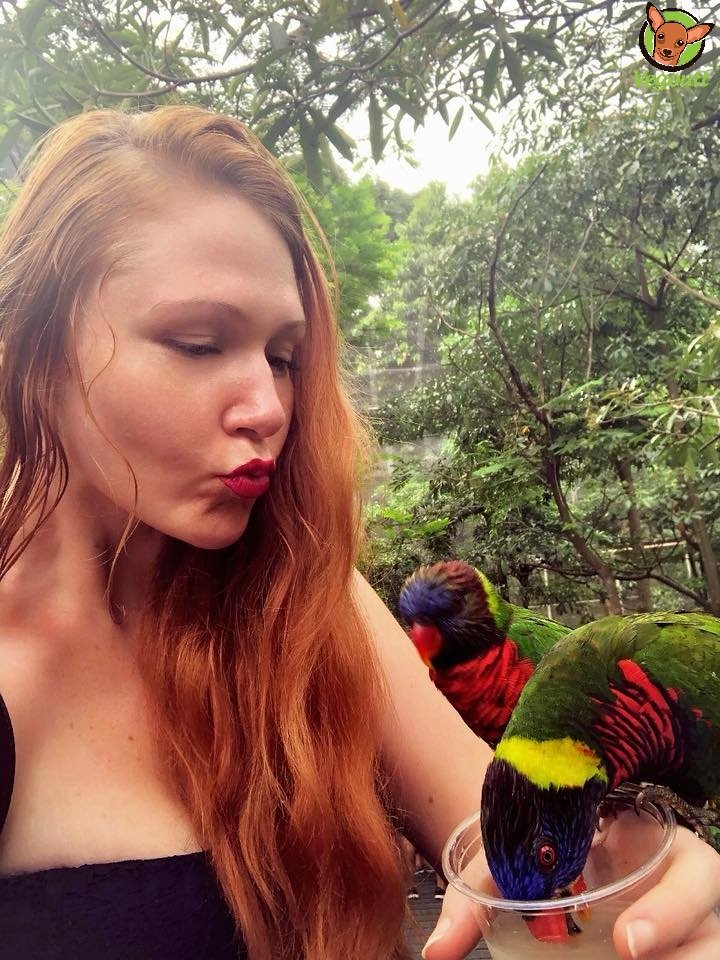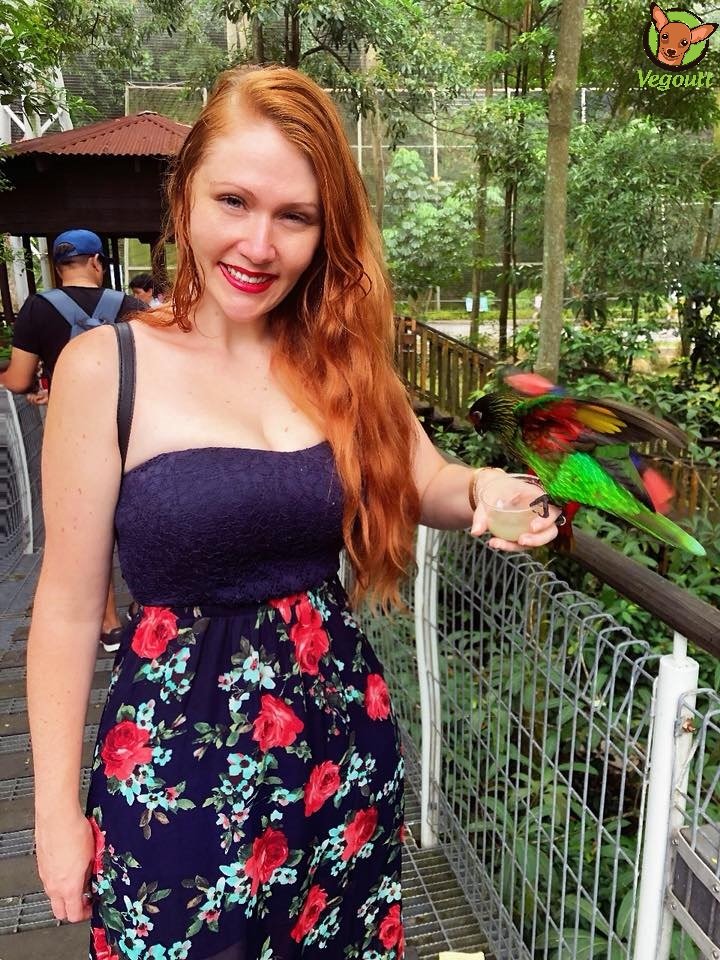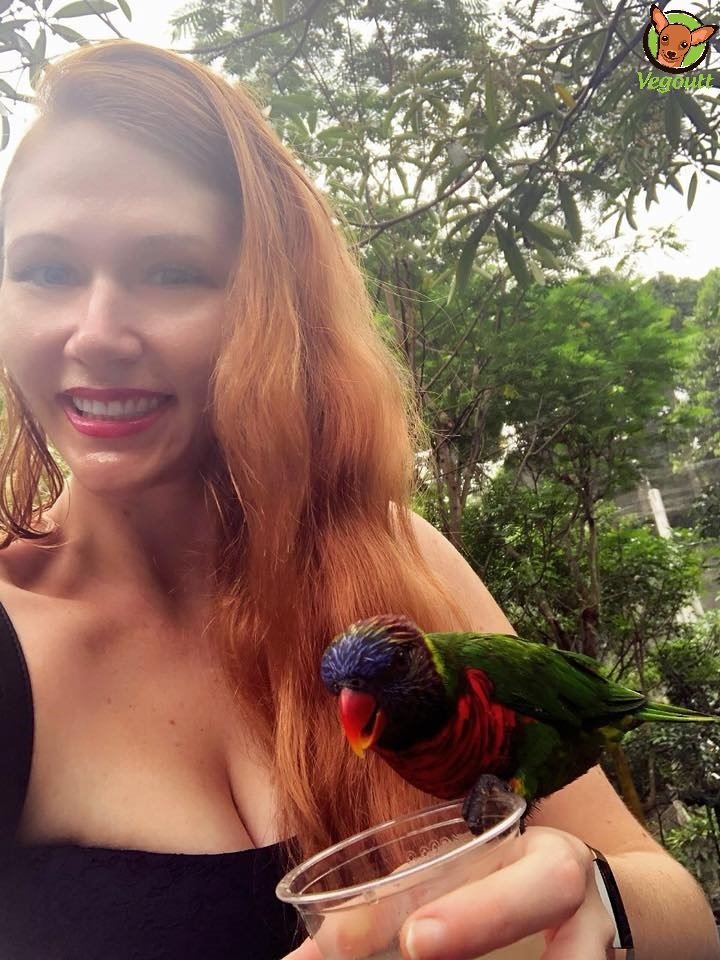 My favourite free flight aviary is the Lori Loft. My parrot Scarlet was a red lorry and these birds are so friendly. The Lorry Loft is huge and you can pick up a pot of sweet nectar to feed the parrots with. This is a sweet treat that they thoroughly enjoy. The birds will quite happily flock to you if you hold your arm out for them to perch on. This feels like an obvious thing to say however, if you are in anyway afraid of birds or animals then this is not the place for you. They will sit on you. As the animal lover that I am, I absolutely adore any interaction with these wonderful creatures. The aviaries themselves are beautiful and walking across the rope suspension bridges is a lot of fun. Despite having such lavish and intricate aviaries, they are all wheelchair accessible. This means that everyone of all ages and mobility can enjoy this beautiful place.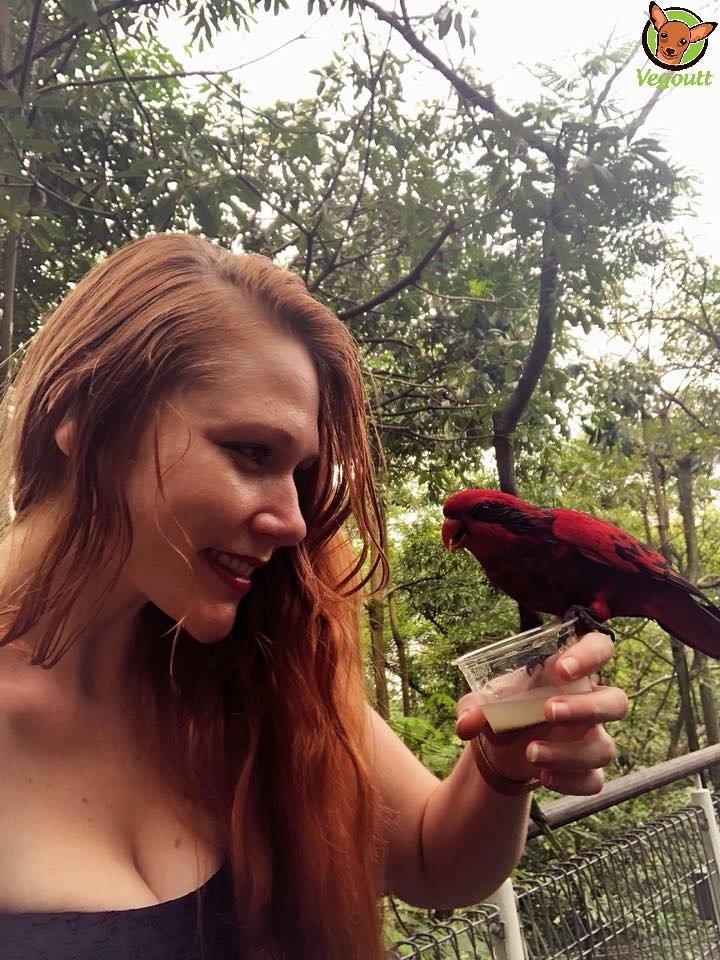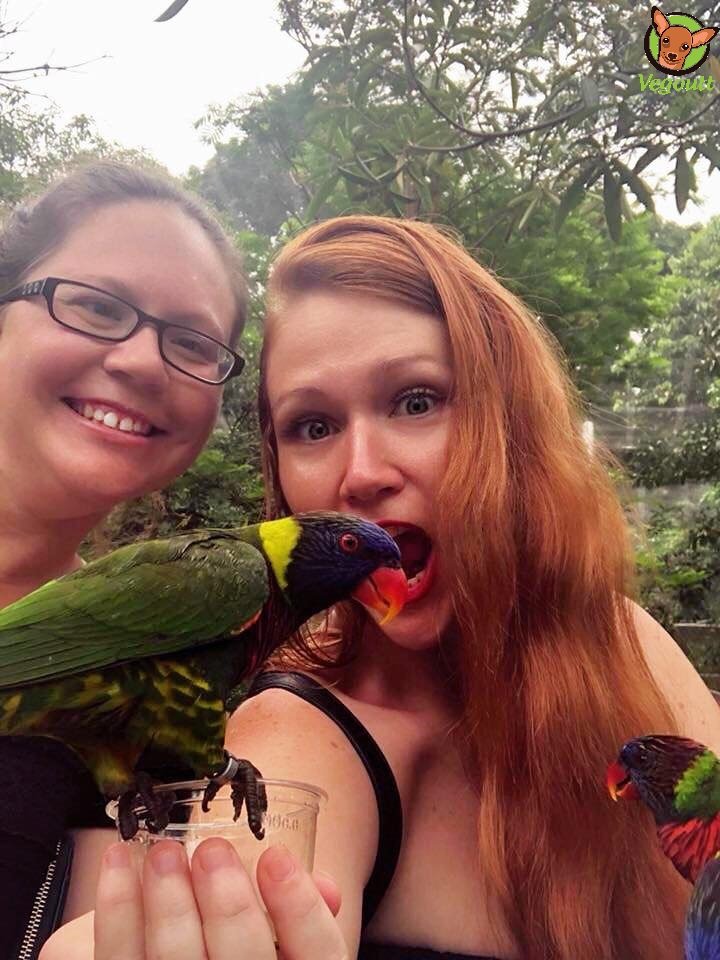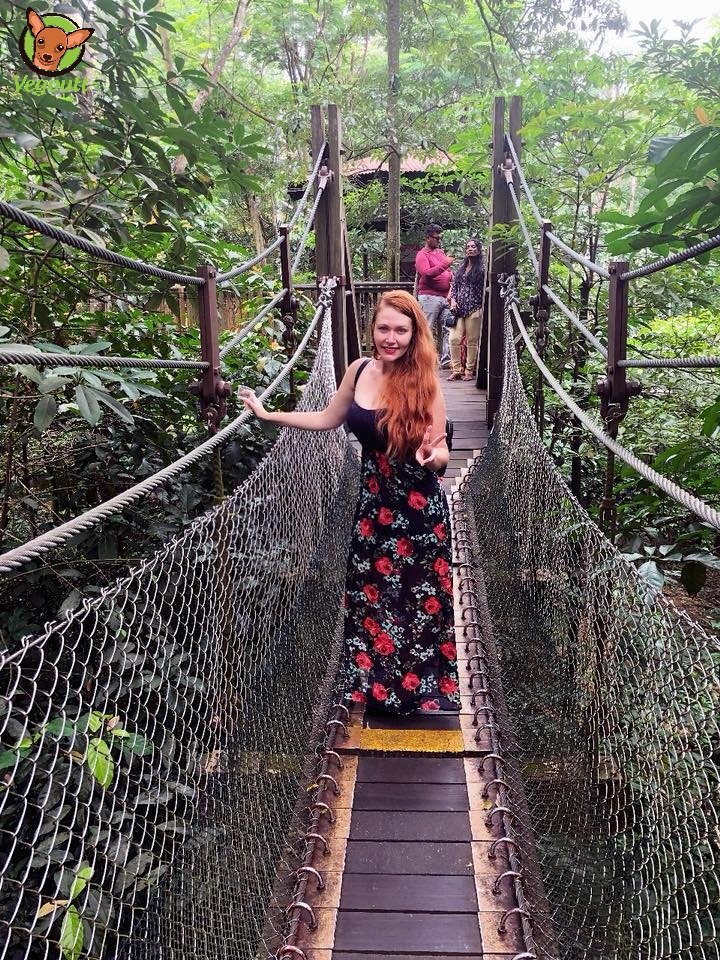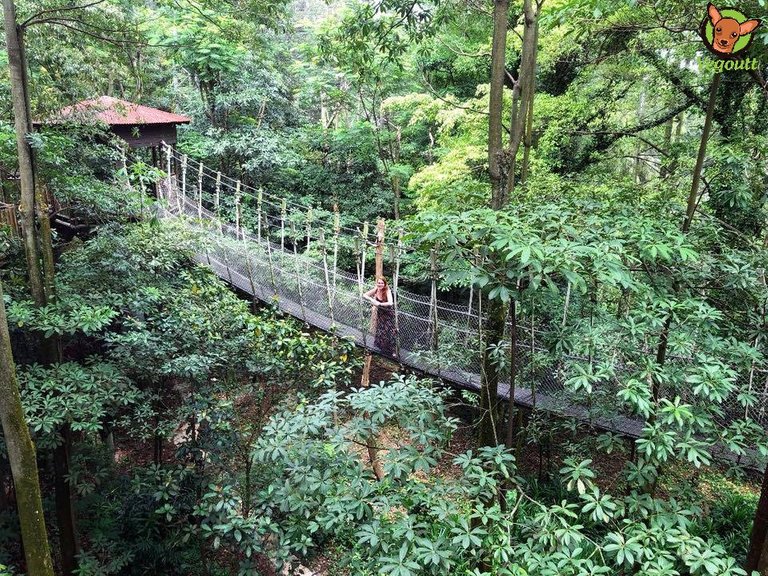 The best part about walking around is being able to see these birds as naturally as possible. They play and interact with each other right in front of you because they are comfortable with their surroundings. We, as humans, have taken so much of the natural world away from our fellow earth inhabitants that it is almost impossible to see these birds in the wild flourishing in such vast numbers. It is very easy to lose track of time when in these aviaries. The bird park puts on several conservation and informative talks every day. They are extremely passionate about educating the public on conservation and teaching people what they can do in their everyday life to help preserve these creatures for generations to come.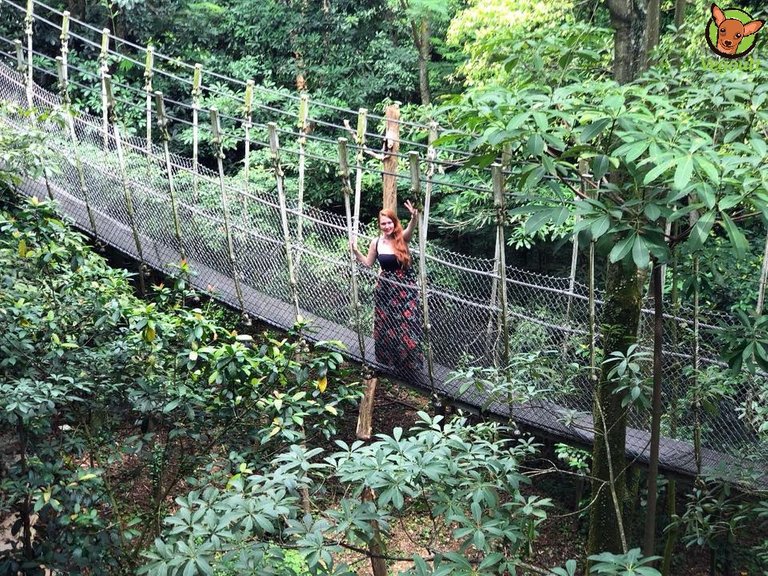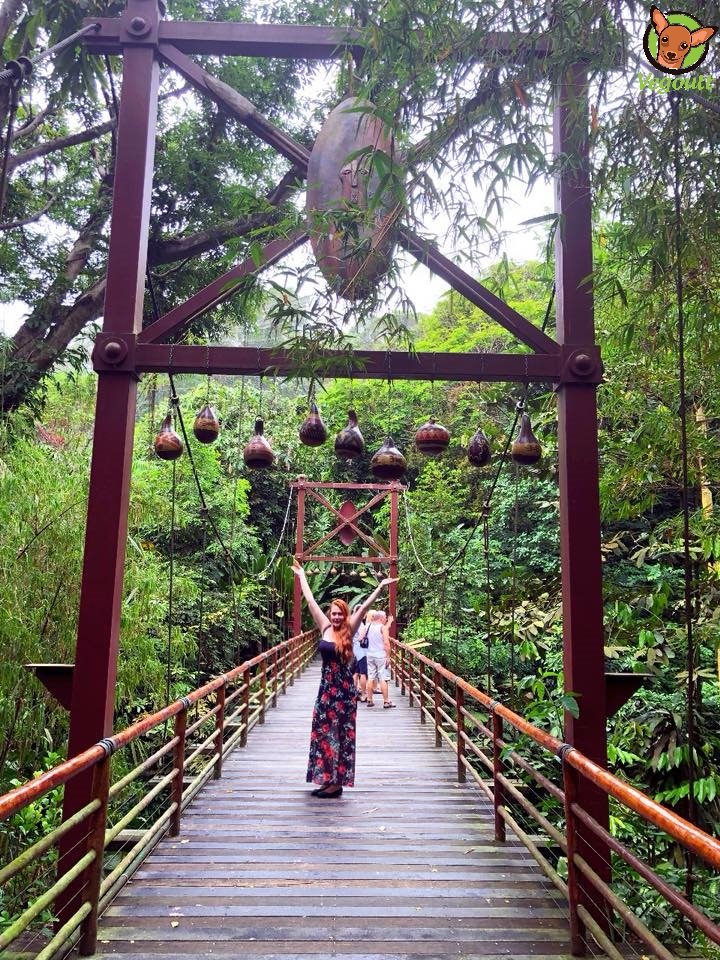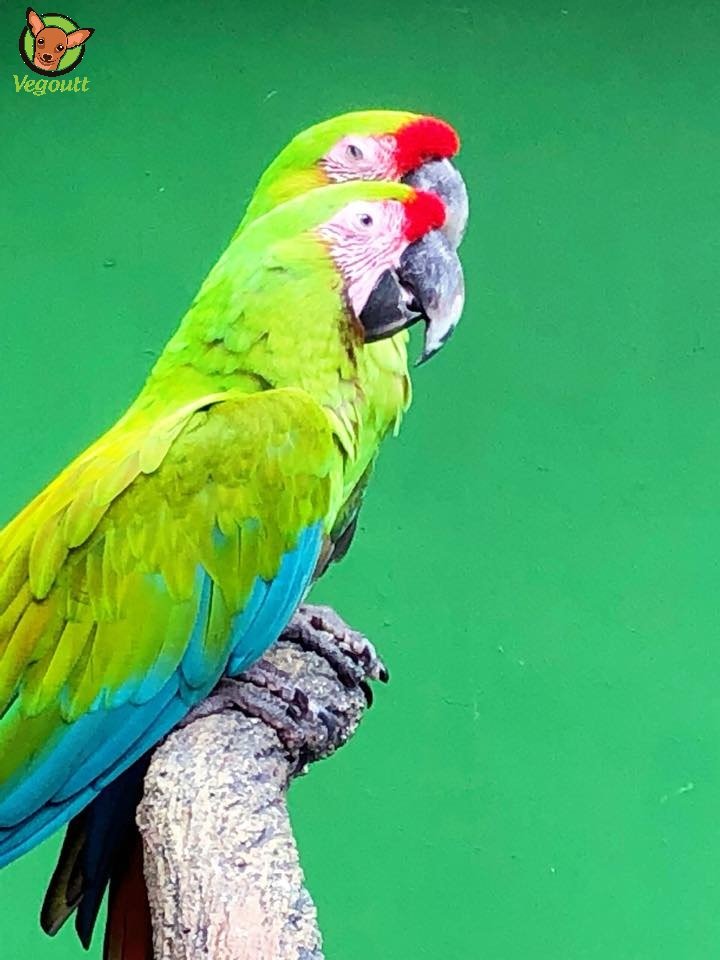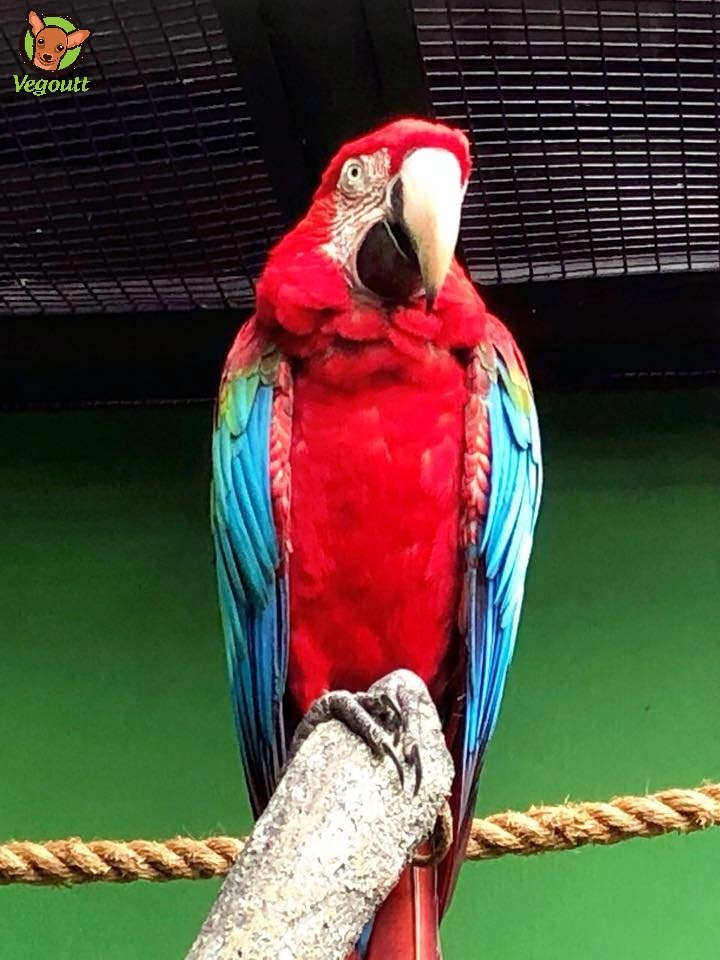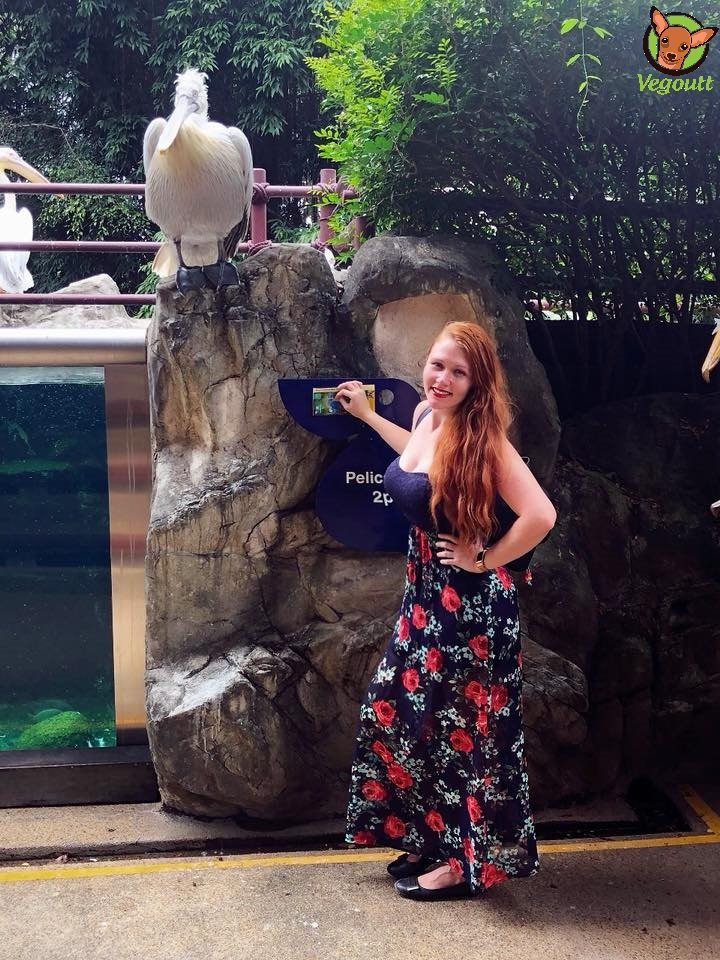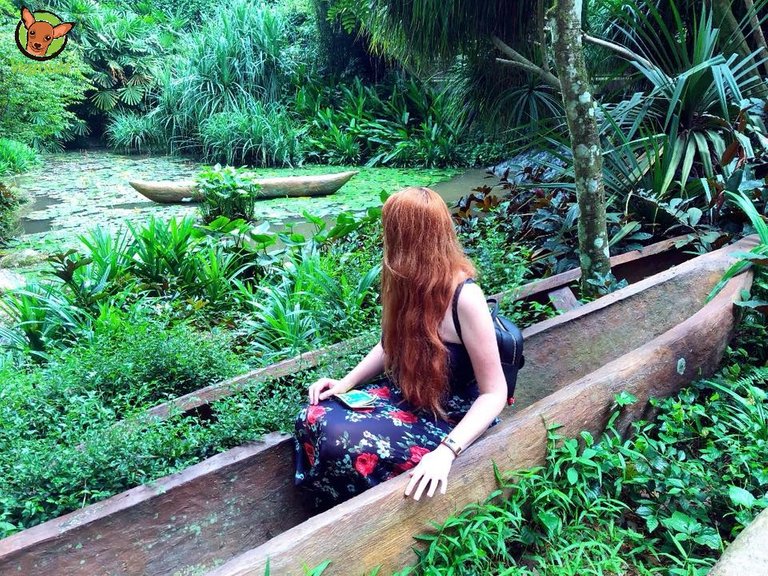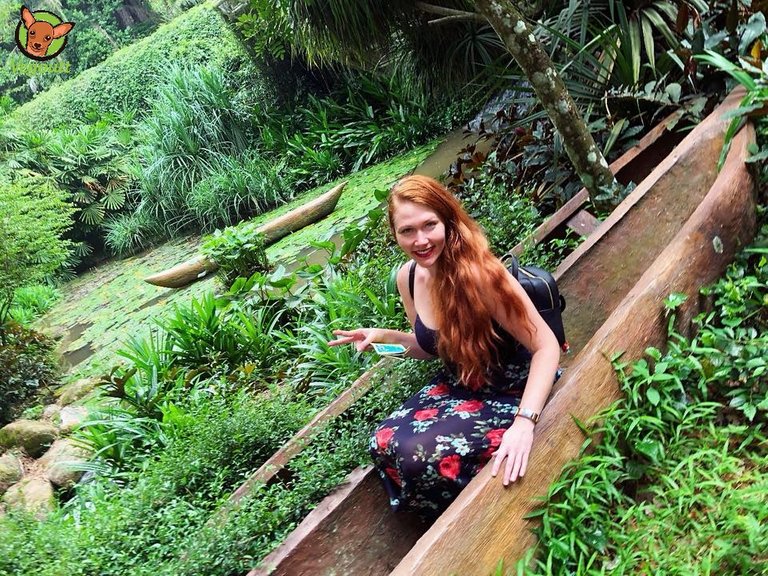 One of my passions in life is Paleontology. I have been intrigued by it ever since I was a child and I vow to one day study it at a university. Even though I haven't attained an academic certification in Paleontology, I have done a lot of my own research over the years. Birds of course are direct descendants of Dinosaurs. Birds descended from theropods. Theropods are a group of dinosaurs that included the notorious Tyrannosaurus-Rex. Scientists and researchers have recently discovered that our dinosaur friends actually had feathers covering their bodies and not scales like the movies portray. I suppose that a T-Rex would lose its scare factor if you imagined it to be the cowardly, feathery scavenger that it was. I was delighted to find a fossil zone at the bird park. It allowed me to dig and dust my way to a fossil, satisfying every bone in my body. This really was the topping on a lovely day out.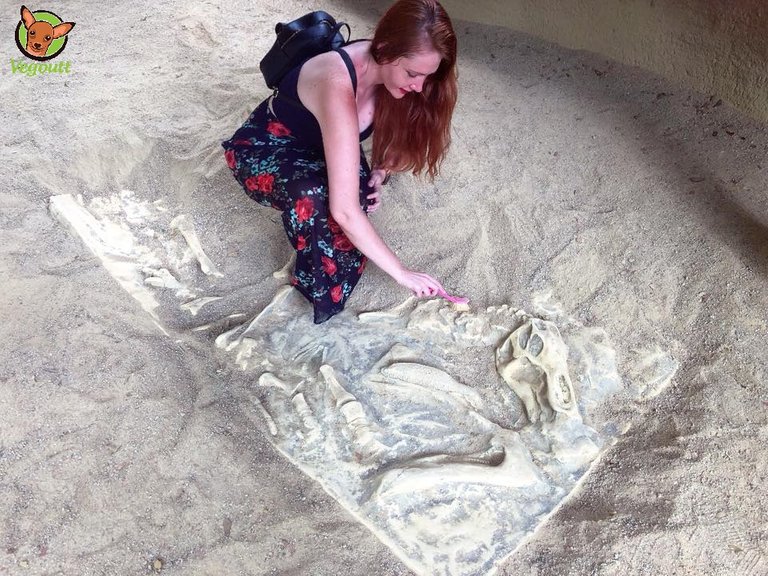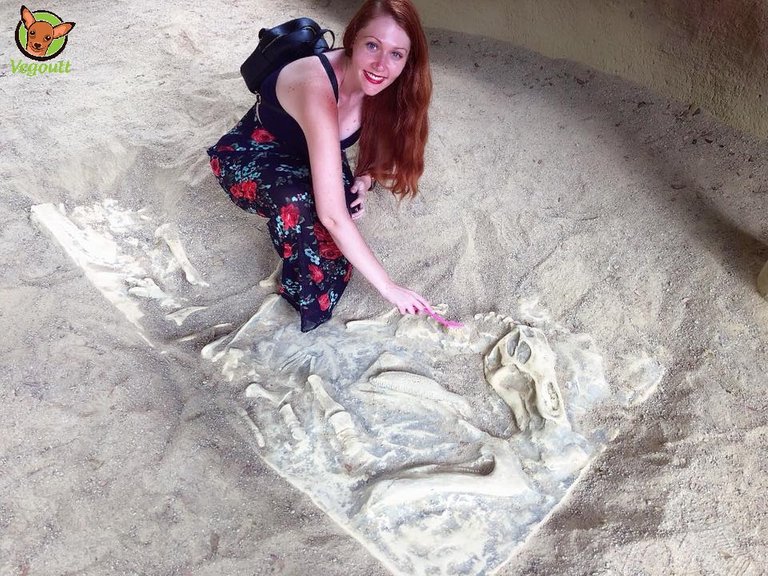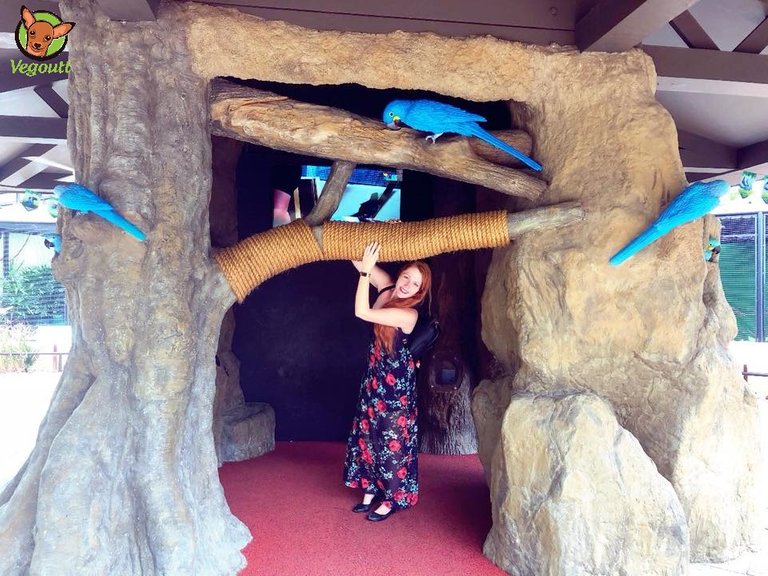 I hope you have enjoyed my blog on the Jurong Bird Park, Singapore, thank you for reading and I look forward to sharing more adventures with you, until next time, Vegoutt Everybody!