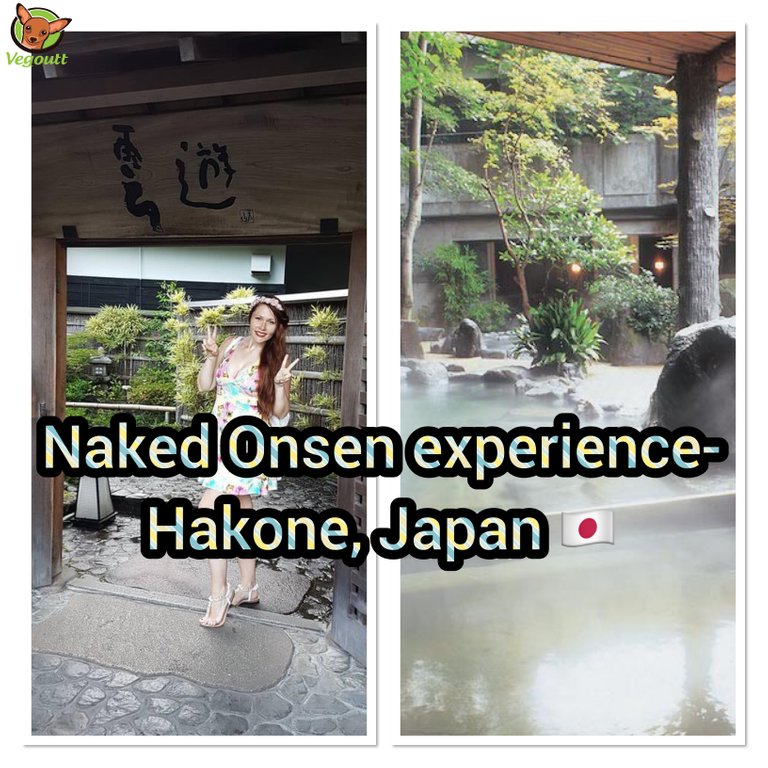 Dear Friends, let me take you on a journey out of my comfort zone to a traditional Onsen in Hakone, Japan. Japan is an island nation located in the Pacific Ocean off East Asia. Growing up in Singapore meant that I didn't hear much about Japanese culture. The only thing I heard about Japan was their horrific involvement in World War 2 and their occupation of Singapore. I did however, own a lot of Hello Kitty teddies, some of which I still have today. Japan's culture has always come across as cute and fun or as the Japanese would say "Kawaii". This "Kawaii" culture is most prevalent in Harajuku, a suburb in Tokyo. I will be covering Harajuku in a future blog. I travelled to Japan with my best friend. This was an incredibly fun girls trip. My advise to anyone visiting Japan would be to keep an open mind. The Japanese culture is like a mix bag of sweets from the pick ''n'' mix. Their culture comprises of everything from peaceful Buddhism to overt sexuality. To say that this trip was the most eye-opening experience of my life, would be an understatement.
To find me, look for my Chihuahua's face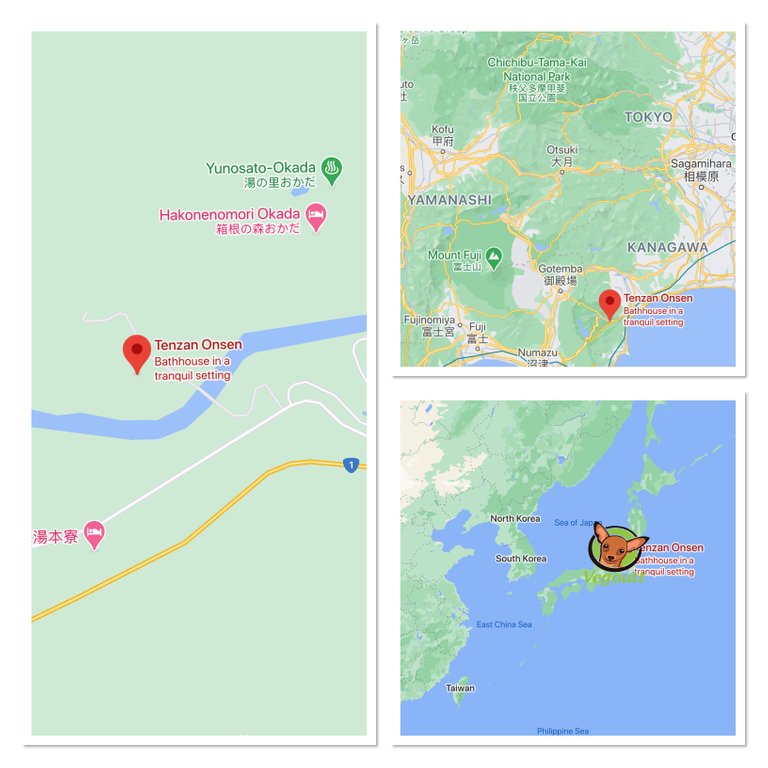 Before travelling to Japan, I researched all the places that I wanted to visit and exactly how to get to each one. It was certainly useful to have a pocket book with simple Japanese words and phrases as English is not widely spoken. I was incredibly proud of the fact that we stayed in Airbnb's rather than hotels. The reason we did this was that we wanted to get an authentic overall experience. I am proud to say that we did not get lost. Originally, we had planned a day out at a water theme park where each hot spring pool was themed differently. It is called The Yunessun Spa House and is located about 95 kilometers (60 miles) outside of Tokyo. Unfortunately, when we arrived, we found that it was closed for routine maintenance. That did not stop us, we decided to head to a nearby traditional Japanese Onsen to spend our day. First of all, let me explain to you how we got to the Onsen.
Matcha Frappe's in Harajuku for breakfast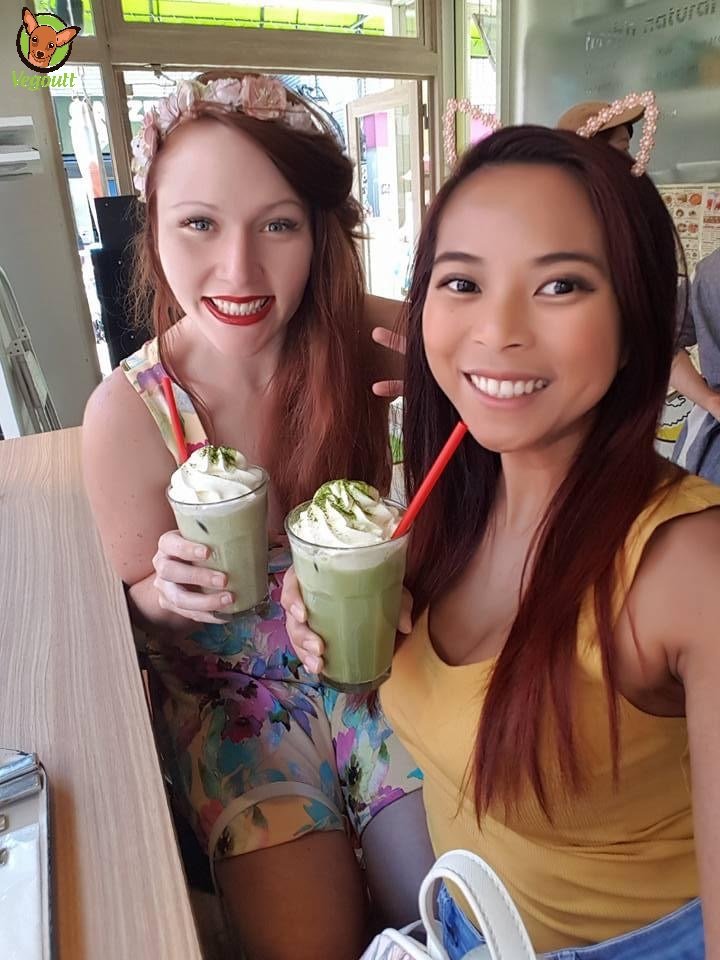 The first place we stayed at in Japan was within close proximity to Harajuku. We decided to get some matcha frappes to start off our day. We then headed to the train station to catch the Bullet train. I would highly recommend getting the Japan Rail pass. It does carry quite a hefty upfront payment, however, covers you for all travel by train and rail throughout Japan. We travelled to Tokyo, Hakone, Osaka and Kyoto with our rail passes. There are a lot of websites that claim to sell the rail pass at discounted rates but are in fact scams. To safeguard yourselves, ensure to purchase your rail pass from the official website. The first thing I noticed about the trains in Japan was that they offer Women only carriages. I have heard of silent carriages but never Women only ones before. These were introduced to combat lewd conduct, particularly groping.
Train station-Tokyo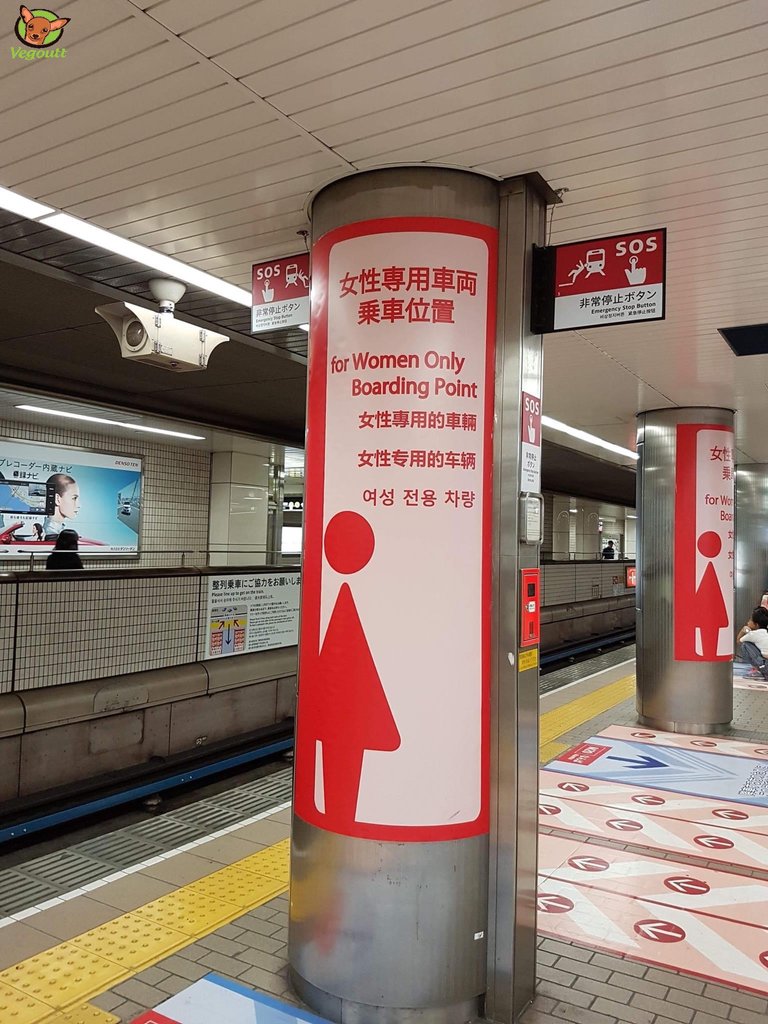 We were travelling to the outskirts of Tokyo. Only in Japan can you travel extraordinary distances in a short amount of time. Japan has the fastest train in the world and it is capable of reaching 400 kilometers per hour (249 mph). It is called the Bullet Train. We were extremely excited to board this train, it was so smooth that we hardly noticed the fact that we were travelling so fast. Even though the train journey wasn't long, we had to get some bubble tea for the trip. The Bullet train is included in the rail pass and is an attraction in itself.
Bullet Train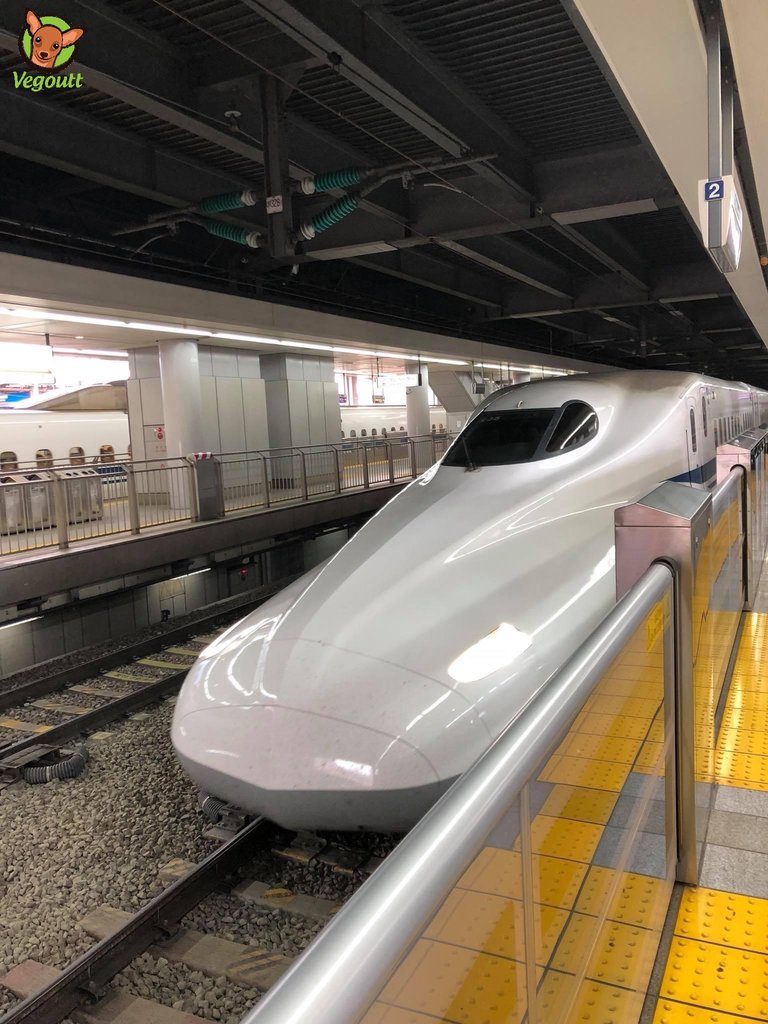 I love bubble tea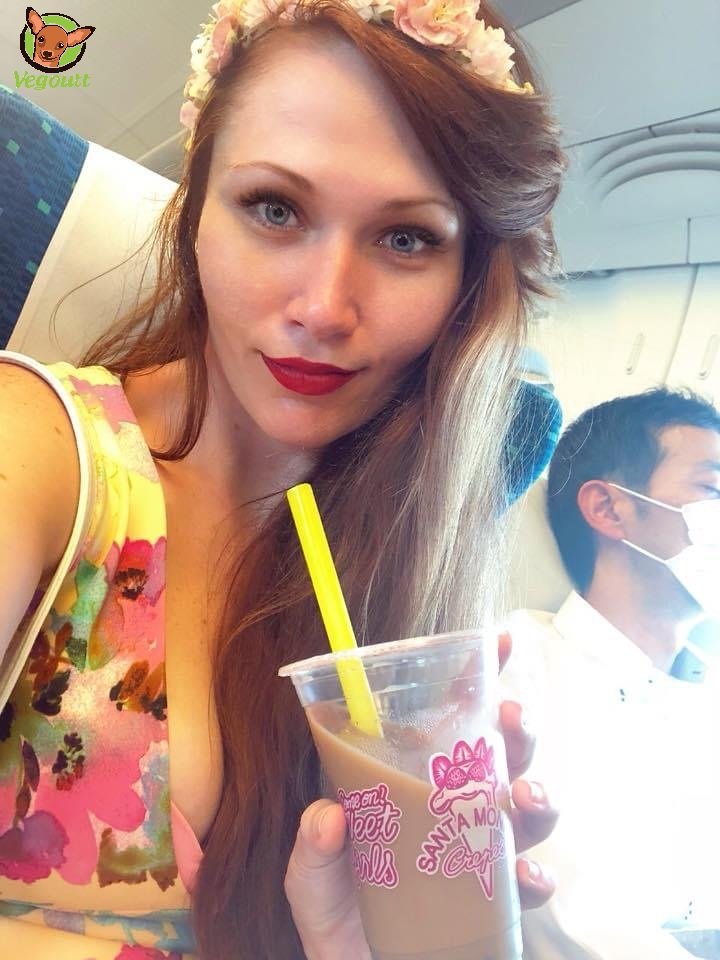 We both love bubble tea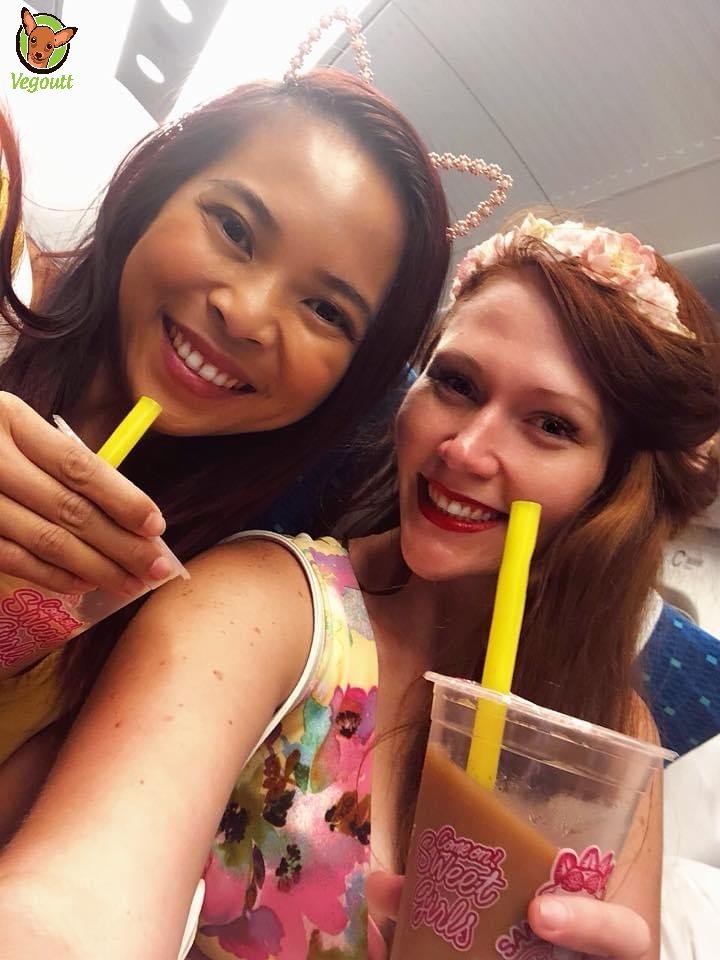 After the disappointment of the water theme park being closed, we headed to the nearby town of Hakone. Little did we know that Hakone is the hot spring capital of Japan. It is a mountainous region famous for its natural hot springs called onsens. It also offers stunning views of the iconic volcano, Mount Fuji. We explored the town briefly before heading to Tenzan Onsen. The town was quaint and very traditional. It was like taking a step back in time. I absolutely love places that feel authentic in their history. The towns that time forgot are my favourite. There is no Wi-Fi or fast food restaurants or any hint of the modern age apart from the vehicles. The food sold here is completely sourced locally and distributed. Many of the businesses are family owned and have been passed down through generations.
Hakone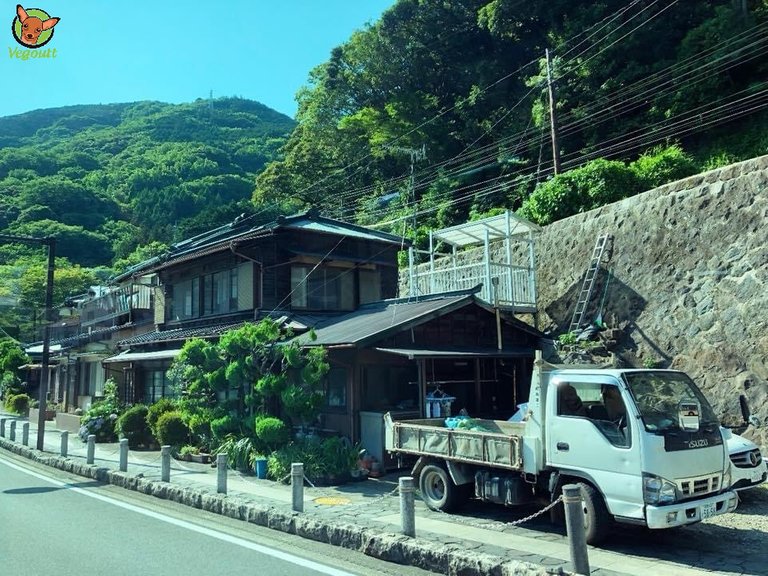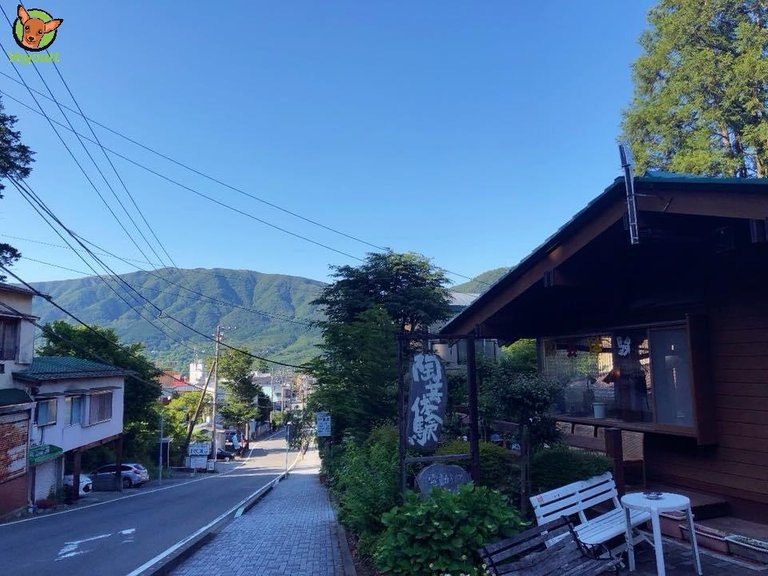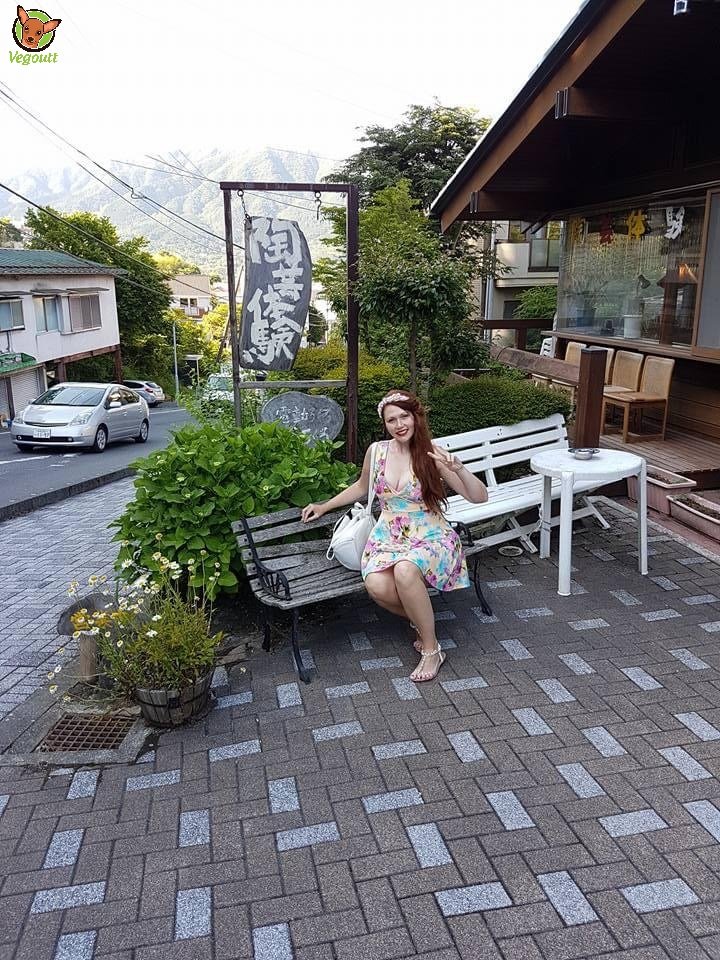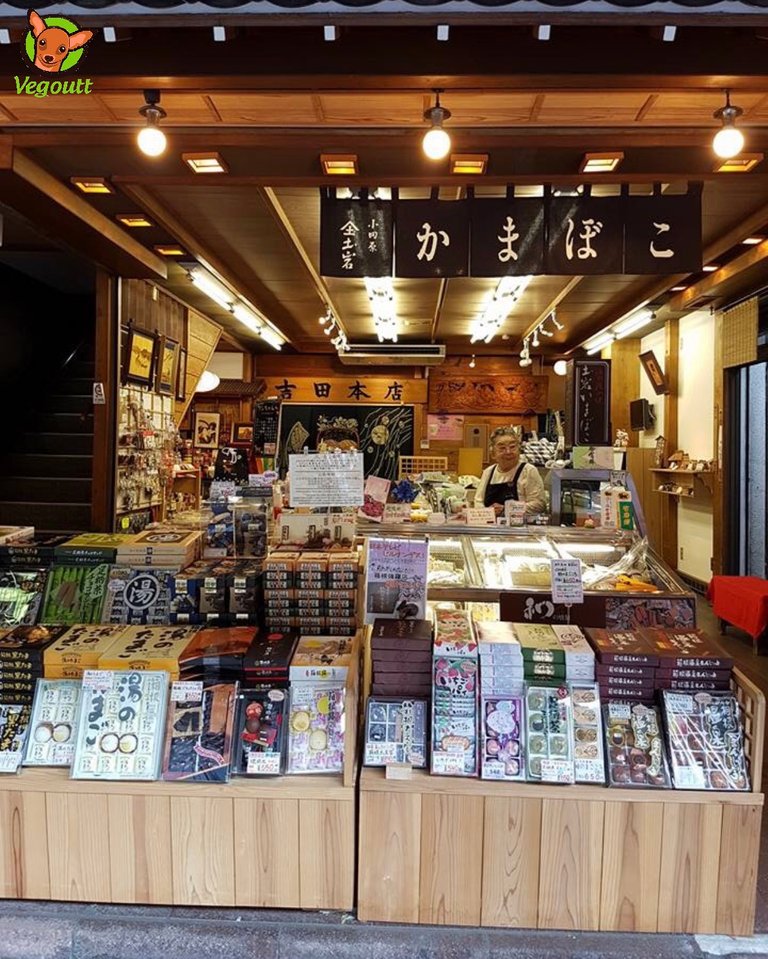 It is very hard for me to describe the atmosphere of Hakone. It certainly is completely different to the futuristic high-tech city of Tokyo. The Japanese people are predominantly Buddhist. I am not a religious person, however, I identify closely to the Buddhist way of life. The teachings of the Buddha are aimed at liberating sentient beings from suffering. This is definitely something I connect strongly to as a person living a cruelty free lifestyle.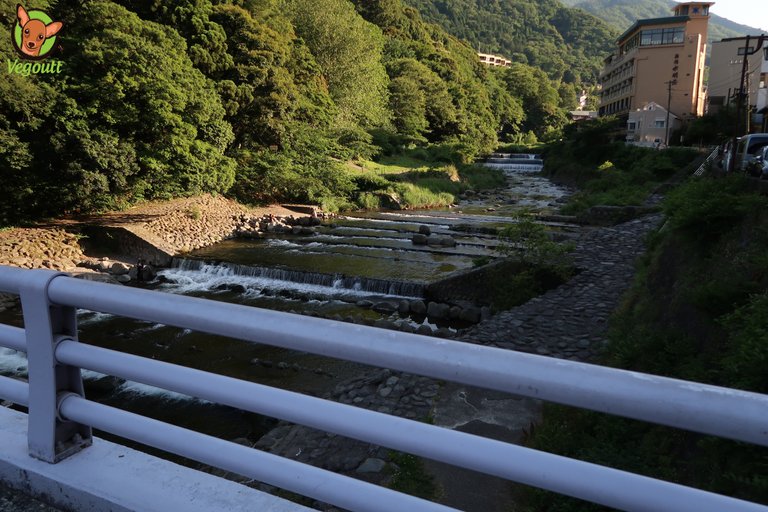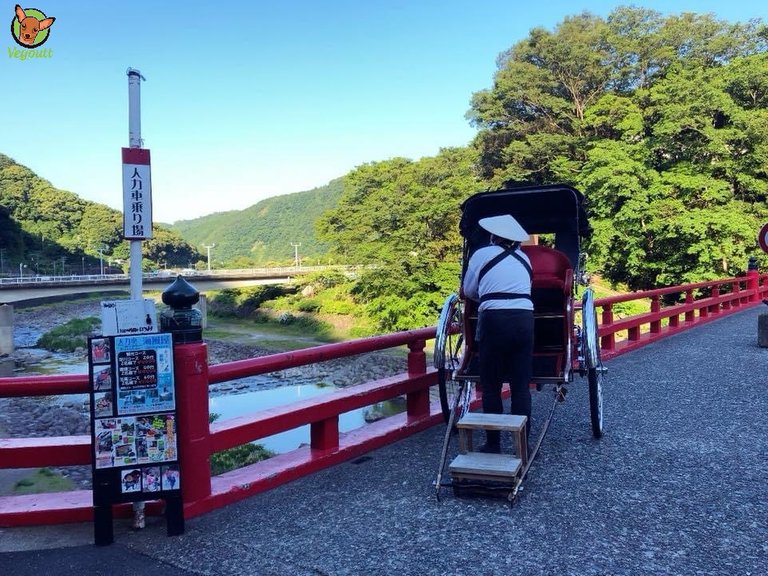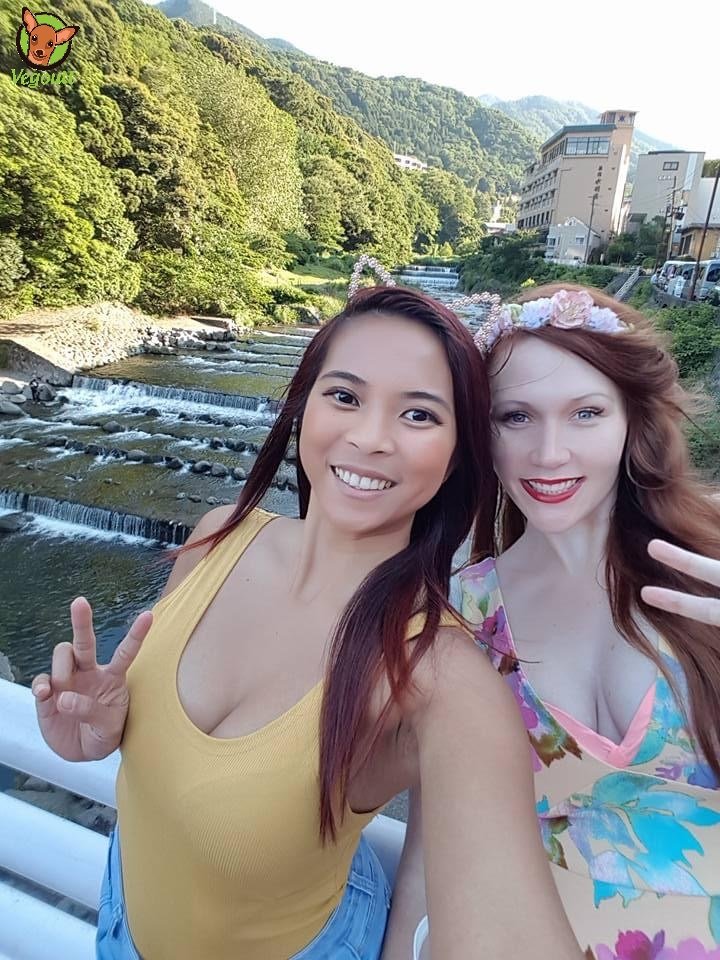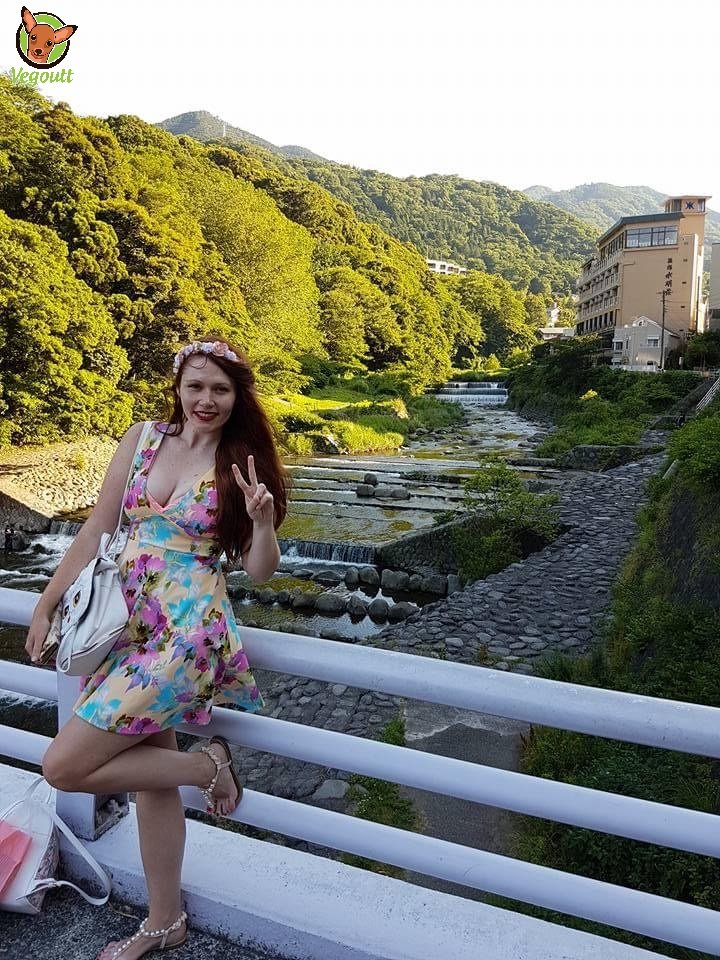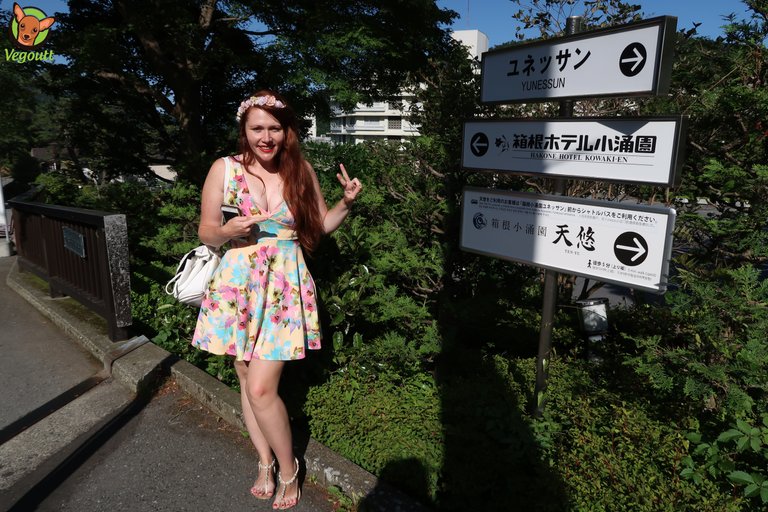 I am about to share with you one of the scariest, confronting, out of my comfort zone experiences that I have had in my life so far. My best friend and I headed to Tenzan Onsen. We had our swimsuits on underneath our clothes and we were ready to go. As we approached the Onsen, it was beautiful and tranquil. Such a peaceful and serene place. The Onsens are Japanese hot springs that are created naturally by all the volcanic activity within Japan. We were the only tourist in the area, we didn't see anyone who wasn't Japanese in Hakone at all. This was great and truly offered us an authentic experience.
Tenzan Onsen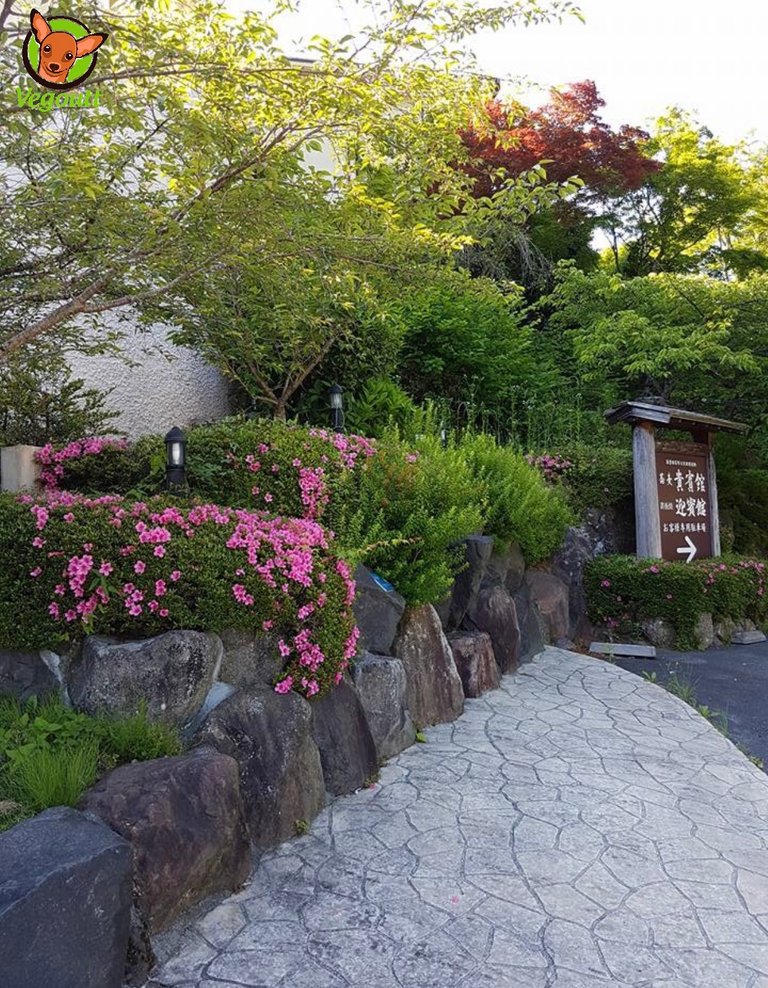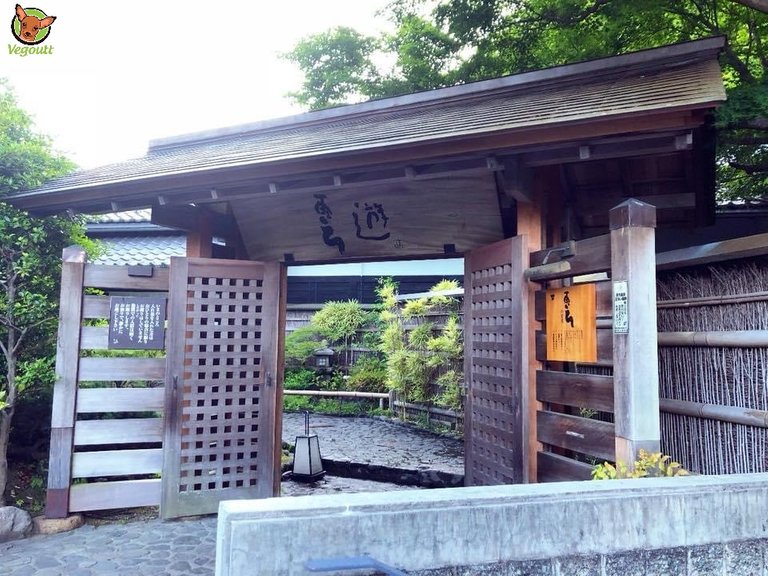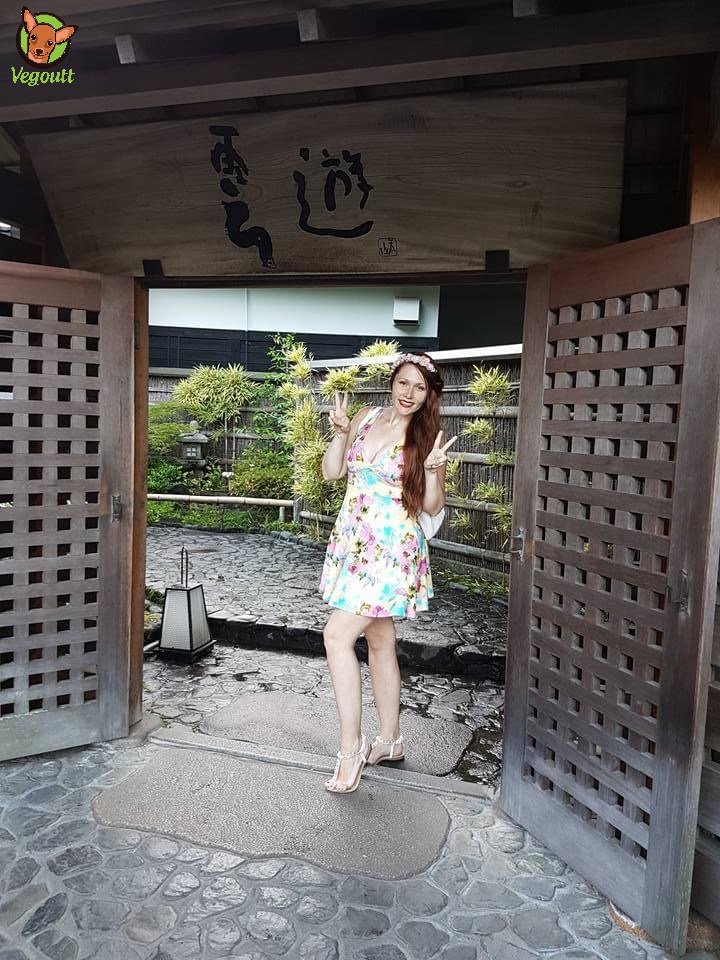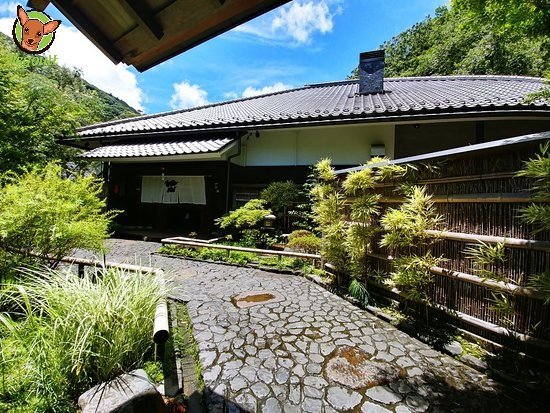 As we walked through the beautifully hand carved wooden doors, we left our shoes outside. This is a custom I grew up with in Singapore. One is to never wear shoes inside. There was a lady behind the reception desk that asked us only one question, "big towel or small towel", there was a substantial difference in price. We had our bathing costumes anyway so we opted for the small towel. We then put our bags into lockers and proceeded to the female section of the Onsen. The Onsen is separated into two areas, a male and female area. As we walked across the beautiful wooden hallways delicately decorated with Japanese lanterns. We were swept with an overwhelming sense of calm. This is a natural ancient hot spring and we were about to experience it. As we opened the door to the female dressing room, we were shocked by lots of completely stark naked women.
We did not realize that in a traditional Japanese Onsen, you have to be completely naked. I wanted to back out, I was not comfortable at all. My best friend headed to the showers, as you have to shower before entering the hot springs. While she was brave and got nude straight away, I was extremely hesitant to the point where I broke down in tears. I was so self-conscious, never even wearing a bikini, let alone get naked. My best friend encouraged me to get over my fears and told me that I didn't have to do it and I could walk away. She told me that she was going to experience this because we were in Japan, in this ancient place and why not. After crying for about 15 minutes, I got naked too. I took my little tiny towel that was barely big enough to cover my face and held it as strategically as I could. I took a shower and headed out to the hot springs. I cannot explain to you the beauty of the surroundings. It felt so peaceful and safe. Having my best friend there to experience this with me was empowering and liberating. I could not have over-come this fear without her.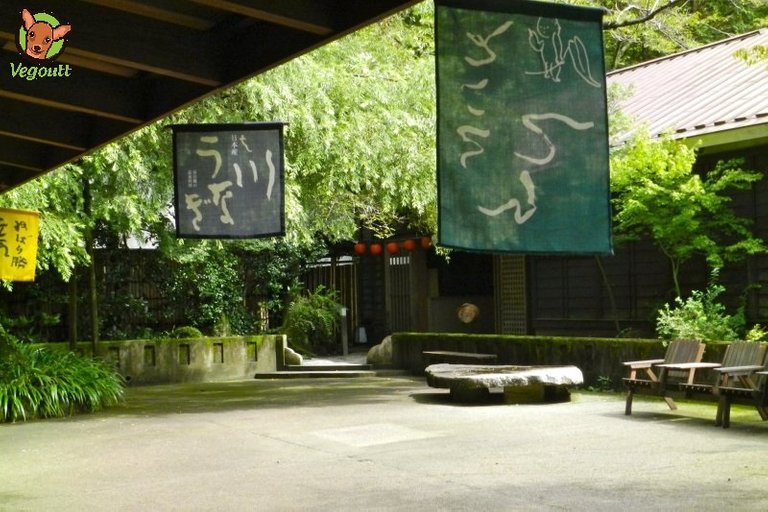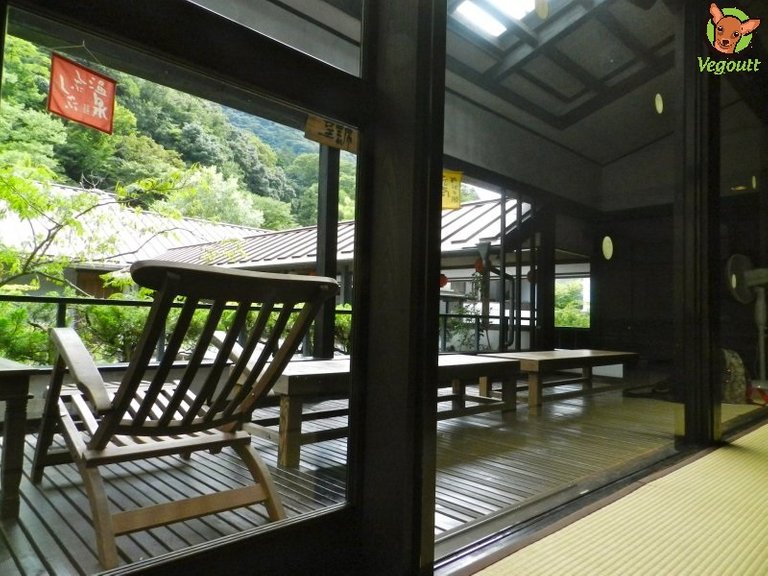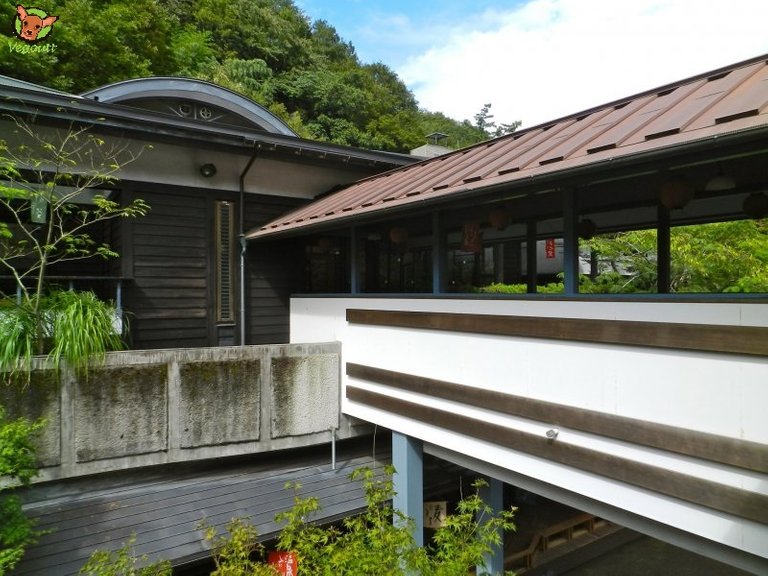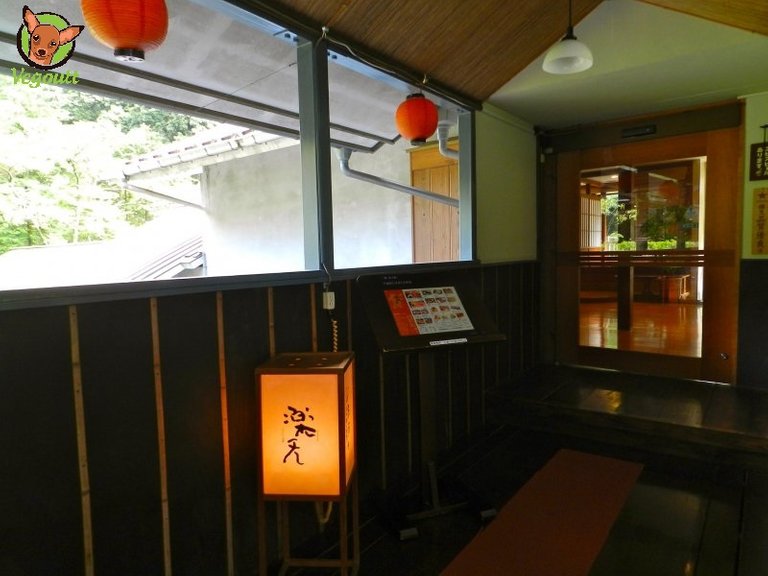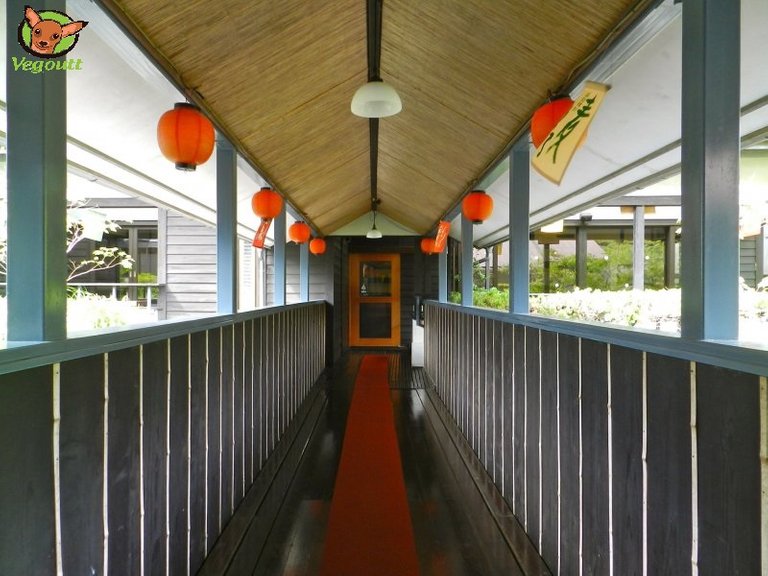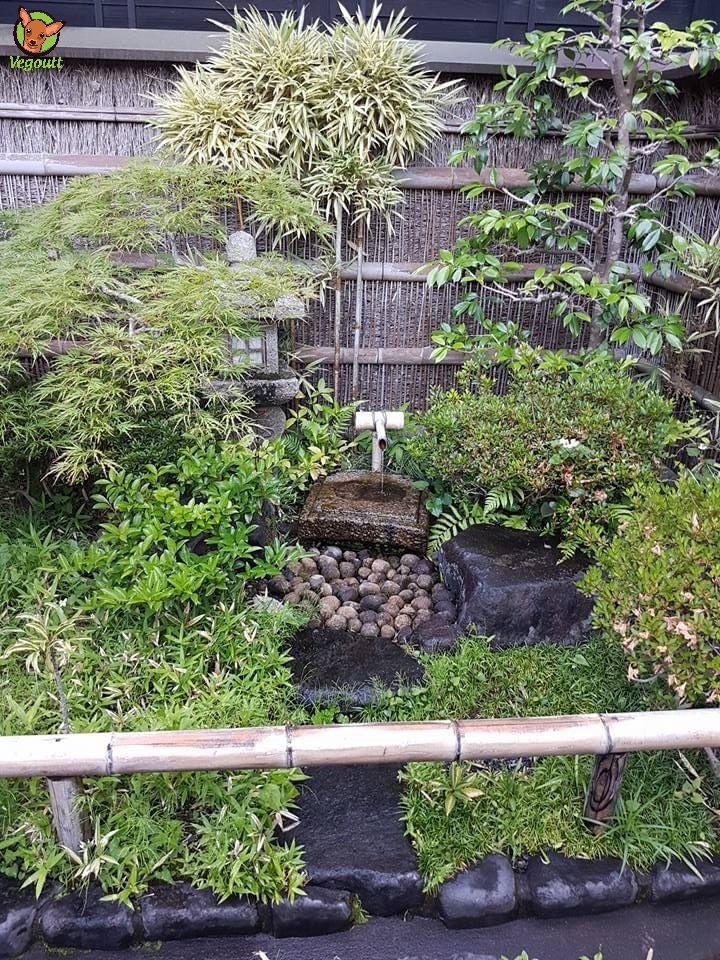 The hot springs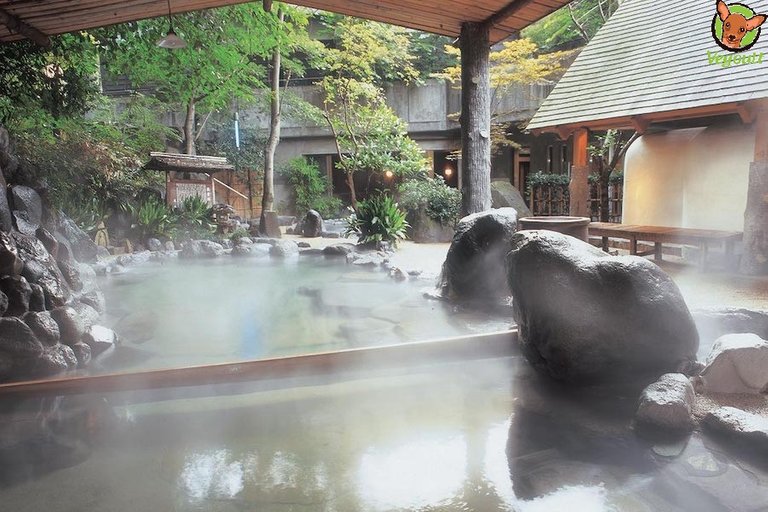 After spending a few hours enjoying the multiple hot springs at the Onsen. It was time to head back inside to get dressed. I have to warn you that the traditional Japanese Onsens are very strict about not allowing anyone with excessive body hair or tattoos into the facility. As I stepped out of the hot springs and made my way in to get dressed. I could feel the emotions welling up inside my body. It was an overwhelming experience and I was very emotional at the end as I had to face my self-confidence demons. 1 in 5 women experience sexual abuse and I am 1 of them. I had so many negative thoughts about my own body and this forced me to face those thoughts. It was liberating and it taught me that I have to love my body as it's mine and nobody else was ever going to make me hate myself again. I got dressed and as I walked out the changing room, I saw a vending machine. The vending machine had ice-cream, bubble tea, lemon tea and ice coffee. These are all of my favourite things and just seeing that all in the one place, triggered me and I broke down. I fell to the ground in tears. This was my body detoxing all the years of self body hate I had. My best friend was right there with me to tell me how proud she was of me. You know what I was proud of myself too. Overall, it was a soul invigorating experience that I will never forget and that changed me forever.
This was "THE" vending machine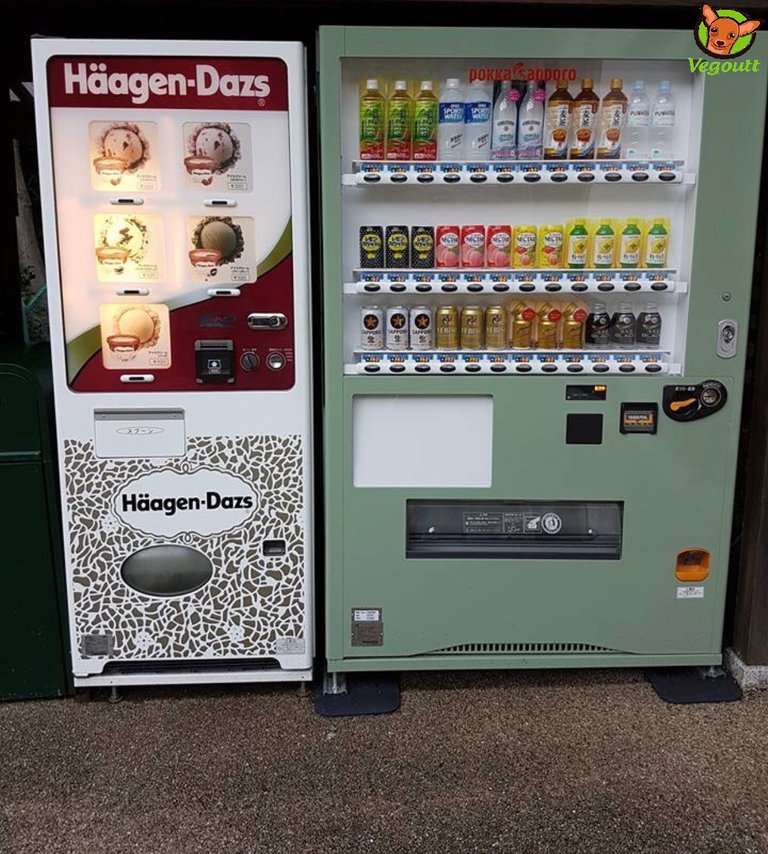 As we walked out of the Onsen, through the gift shop, we were allowed to keep our tiny towels as mementos from our day here at the Onsen. We headed back into Tokyo and enjoyed a beautiful Japanese dinner before another eventful day in Japan. What an amazing, weird, inspiring and truly magical place Japan is.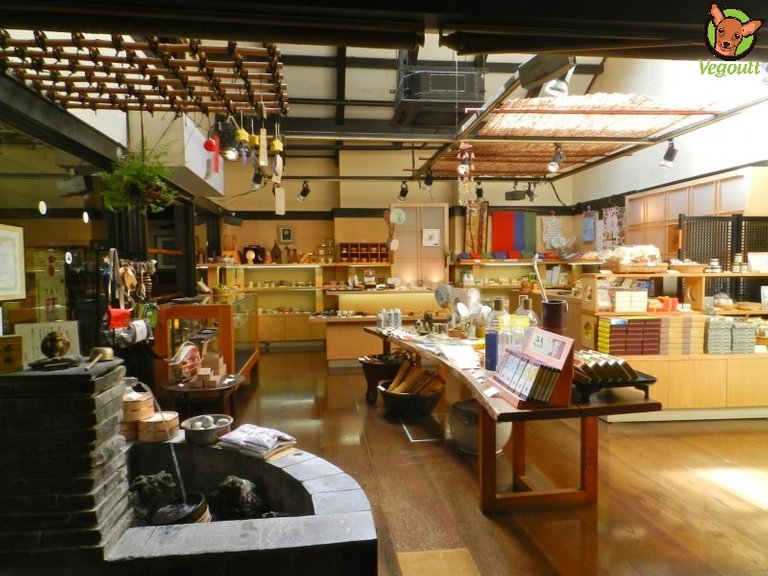 Vegetable Gyoza, Jasmine Rice and Miso Soup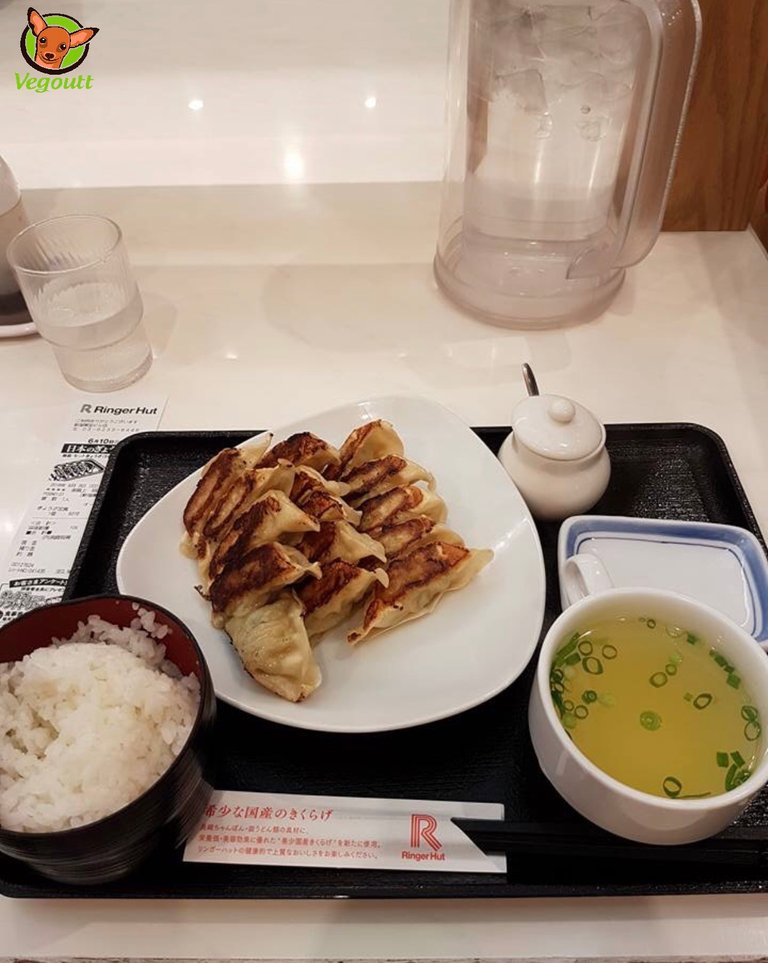 I hope you have enjoyed my blog on my naked Onsen experience, Hakone, Japan thank you for reading and I look forward to sharing more adventures with you, until next time, Vegoutt Everybody!