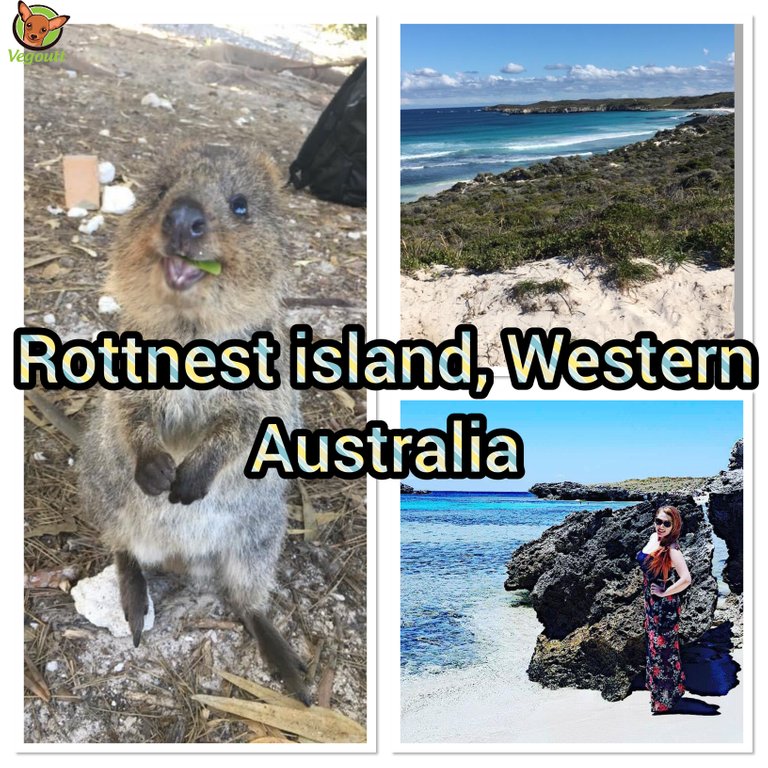 Dear friends, let me take you on a journey to meet the happiest animals on the planet, they are located on Rottnest island in Western Australia. Rottnest island is situated just off the coast of Perth, the capital of Western Australia. Daily ferry services from Perth are available to take tourists to visit the little island. The island is famous for the happy little creatures that inhabit it. They are known as Quokkas. In 1696, Dutch explorer Willem de Vlamingh, gave the island its name, Rottenest (meaning "rat's nest"), because he believed the place was infested with large rats. We know that these so called large rats were actually the adorable Quokkas. In my opinion, the island should have kept the name that the native Aboriginal people called it, Wadjemup, which means 'place across the water where the spirits are'. It has a much nicer meaning. The traditional owners of Rottnest island are the Whadjuk Noongar people. After the last ice age, approximately 7,000 years ago, Wadjemup/Rottnest disconnected from mainland Australia. Most of the native residents either fled or were killed so that Australia could house prisoners of war during World War 1 and to establish a military base. Remnants of the island's military past are scattered right across it.
To find me, look for my Chihuahua's face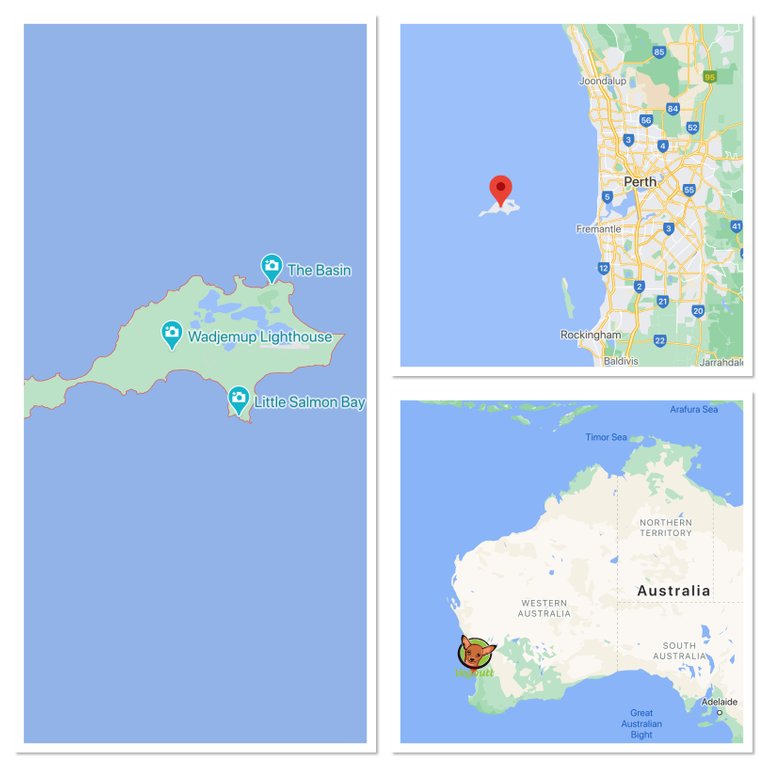 I have been very fortunate to have lived on 3 different continents and visited over 70 countries before turning 30. In my previous profession as a Flight Attendant, I frequently spent overnights in Perth. I just had to get over to this beautiful and pristine island. I am a huge animal lover, vegan and animal rights activist. I was so fascinated to meet the adorable Quokkas. The Quokka is also known as the short-tailed scrub wallaby. Just like other marsupials, the quokka is a herbivore. There are very strict rules in place on the island to protect the Quokkas. The reason these animals are thriving on this particular island and no where else on the planet is because they have no natural predators. When I travel, I love to take my time and really soak in the atmosphere of a place. I am usually up at first light and out all day. I am not into the drinking and nightclubbing scene so I couldn't tell you what cities are good for it. I booked the first ferry over to Rottnest and the last ferry coming back. This ensured that I spent the maximum amount of time exploring the island. Cars are not allowed on the island which I think is pretty great, I hired a bicycle. I do have to warn you, the island is full of hills, some very steep. I barely made it as I have very weak lungs from suffering from bronchopneumonia as a child. However, if you can cycle, I highly recommend it, the views are just incredible. If you feel that you wouldn't be able to cycle, not to worry, they have a bus service that will take you all around the island.
Sealink ferry, Perth-Rottnest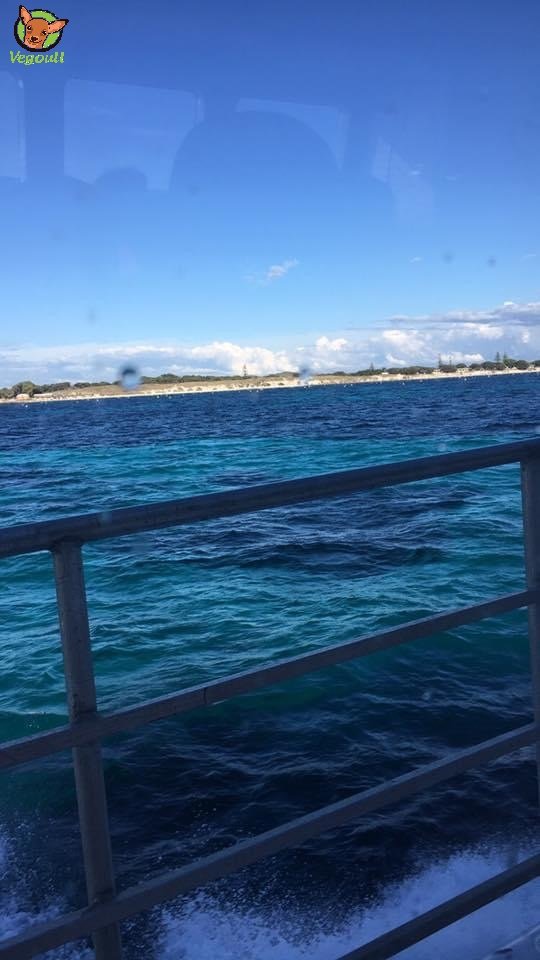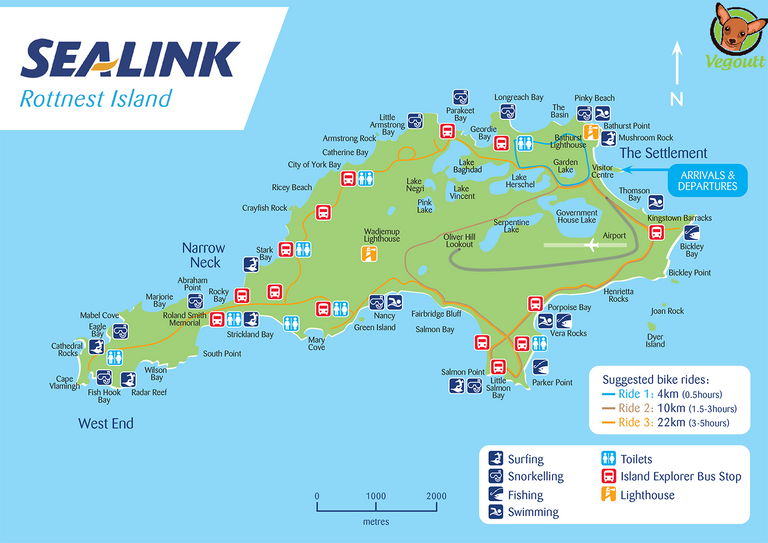 As I mentioned, I was working as a Flight Attendant at the time. I managed to convince our Pilot and the rest of the Flight Attendants to join me on the day out to Rottnest. The ferry leaves from downtown Perth and drops you off on Rottnest island. At the ferry drop off point on Rottnest, there is a small visitor centre, cafes and of course a bicycle hire shop. The visitor centre is the first place I would recommend stopping at to pick up a very useful map of the island. This will allow you to plan your day based on the sights that you are most interested in seeing. Rottnest features the whitest sandy beaches, beautiful snorkeling spots, a viewing platform to watch the wild New Zealand Fur Seals and several large artillery guns that you can visit. Being the animal lover that I am, my priorities were seeing the Quokkas and the seals. I have worked on Cruise Ships for many years and have gotten a lot of chances to go snorkeling so I decided to pass on that and visit the artilery guns instead.
Got my bike and I am ready to go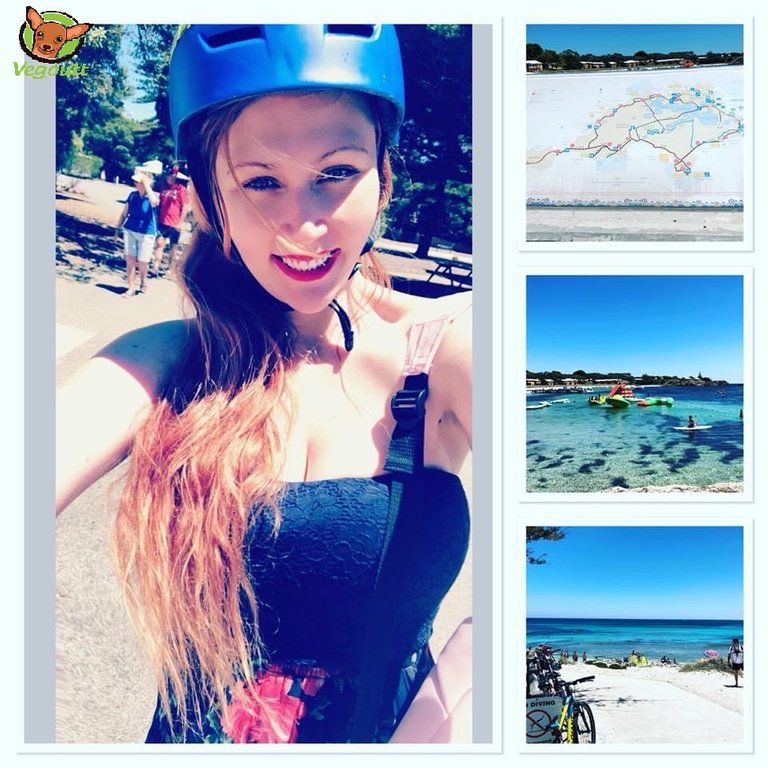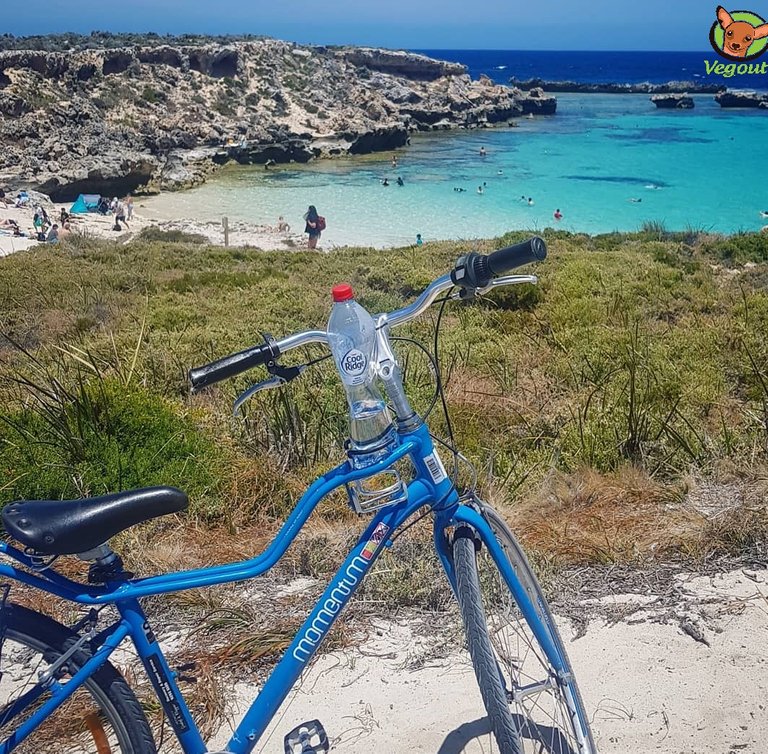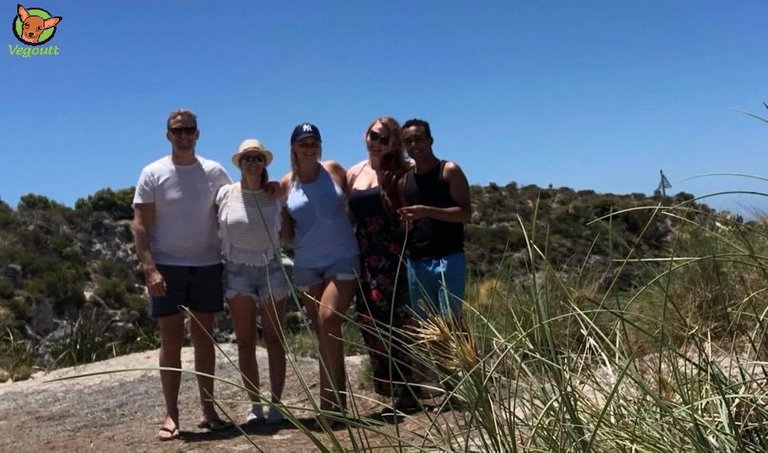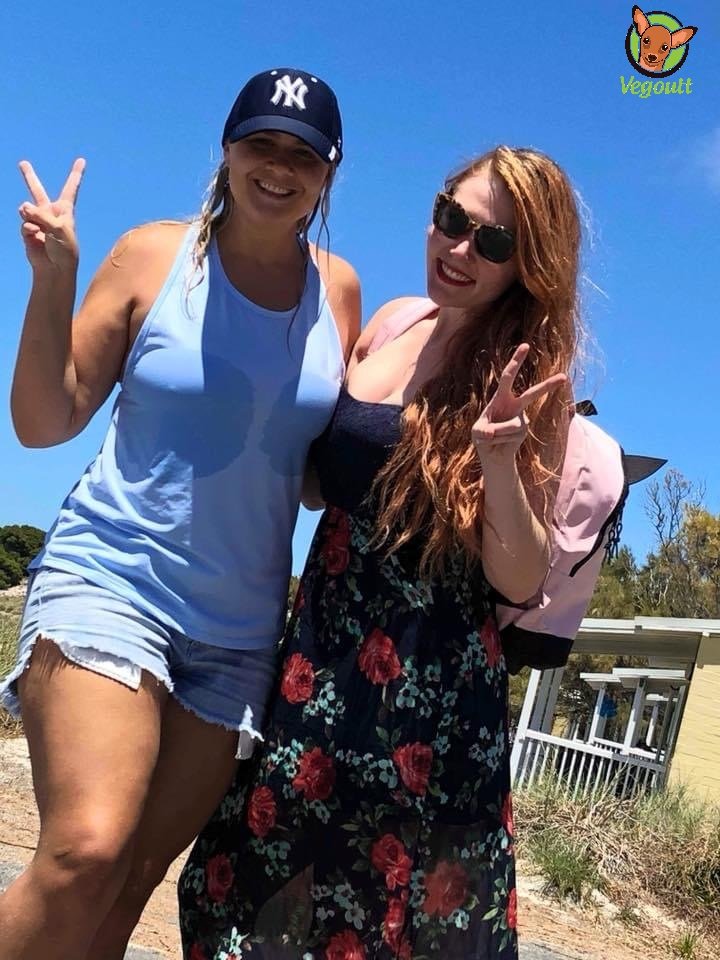 It wasn't long before we came across some friendly Quokkas. They really are thriving on the island. The way that their mouths are shaped gives them the appearance that they are always smiling. Hence, getting the title of the happiest animal on the planet. Many will argue that it is only because of a genetic feature that makes these animals appear to be happy, after meeting them, I can confirm, they seem pretty happy. They are used to humans and will willingly approach you. They are incredibly cute and very friendly. They are placid and not at all aggressive. Of course, like with any wild animal, be respectful, if you for some moronic reason try to hurt a Quokka, I am certain they would bite you. To me, they look like a cross between a Wombat and a Wallaby. Don't forget to get a famous Quokka selfie.
Quokka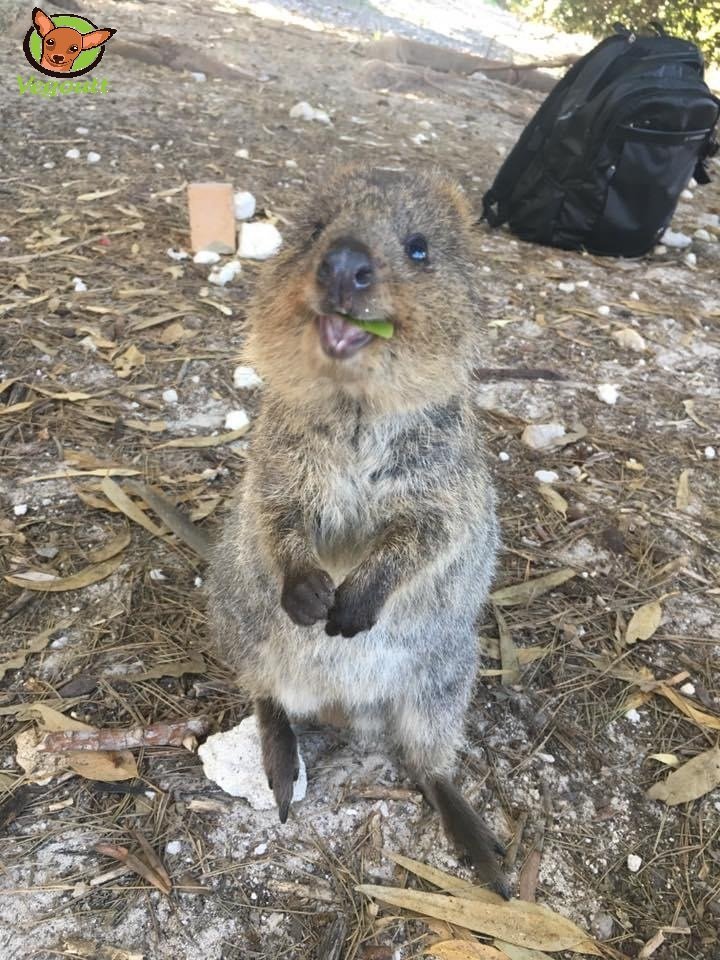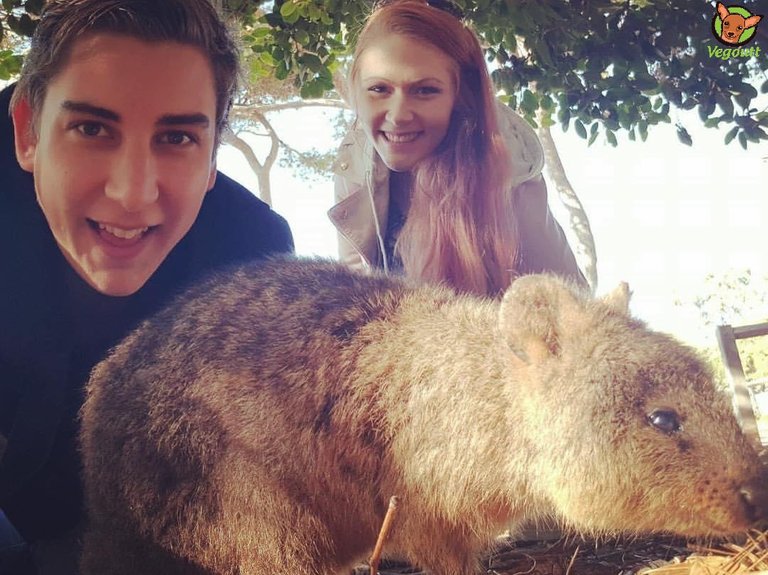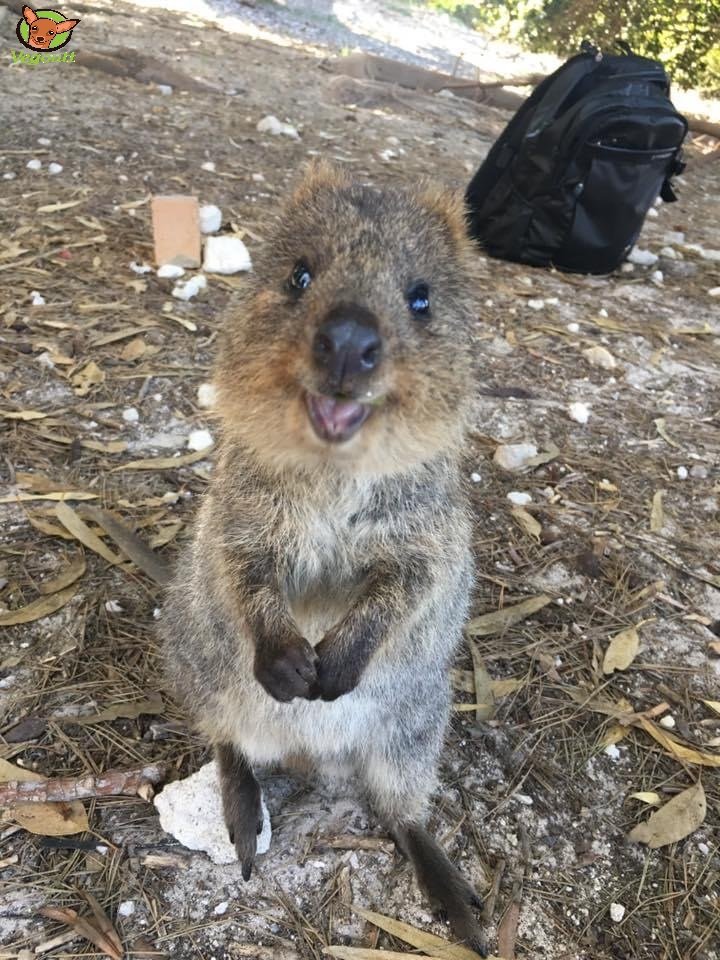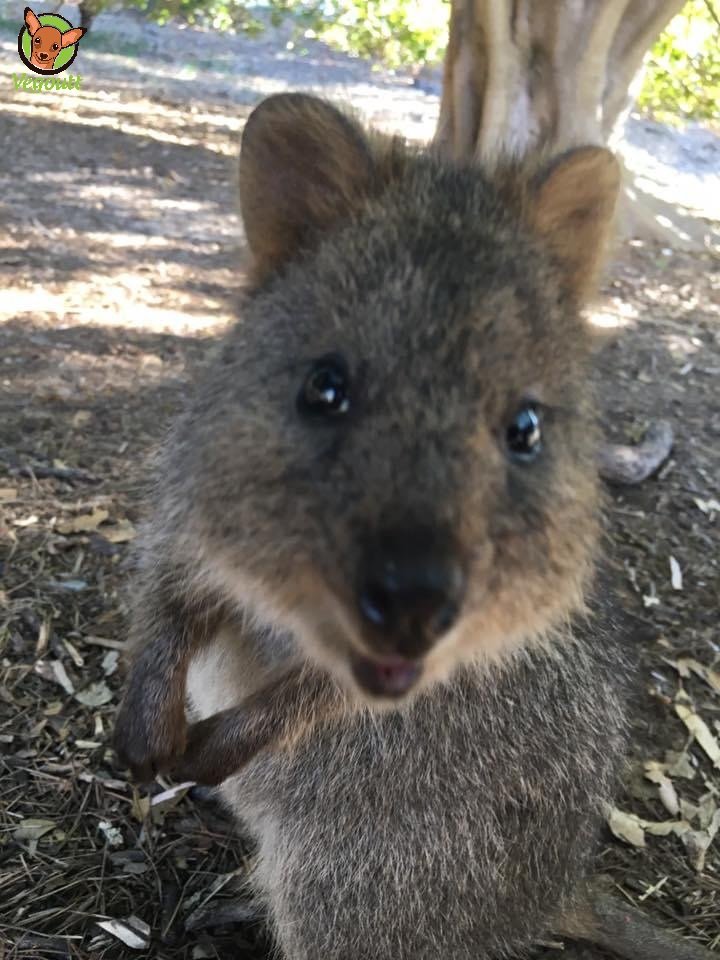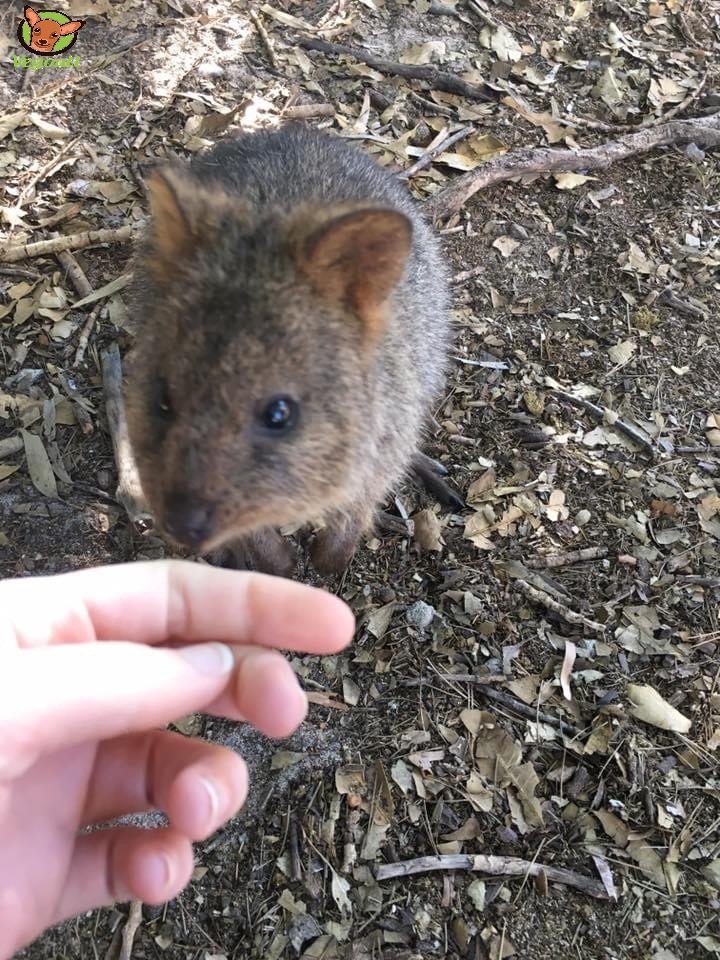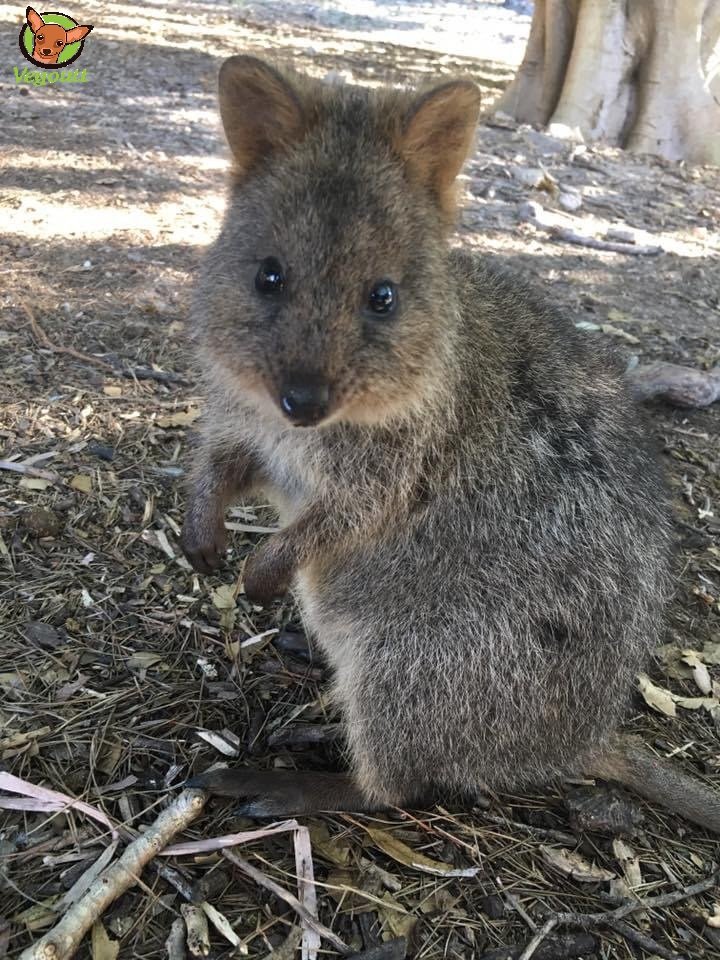 I spent quite a lot of time with the Quokkas. They are just such adorable creatures, when you spend time with them it will make you forget all your troubles. It is truly a relaxing experience watching them scurry about. You definitely need a whole day to explore this little island, to be able to appreciate all it has to offer. Australia is famous for it's beaches and rightfully so, I have travelled all over the world and Australia does have the best beaches. The crazy thing is so many Australians travel overseas for a beach holiday. I find that completely crazy when they have amazing beaches right on their doorstep. This incredible island was pretty much deserted when we visited.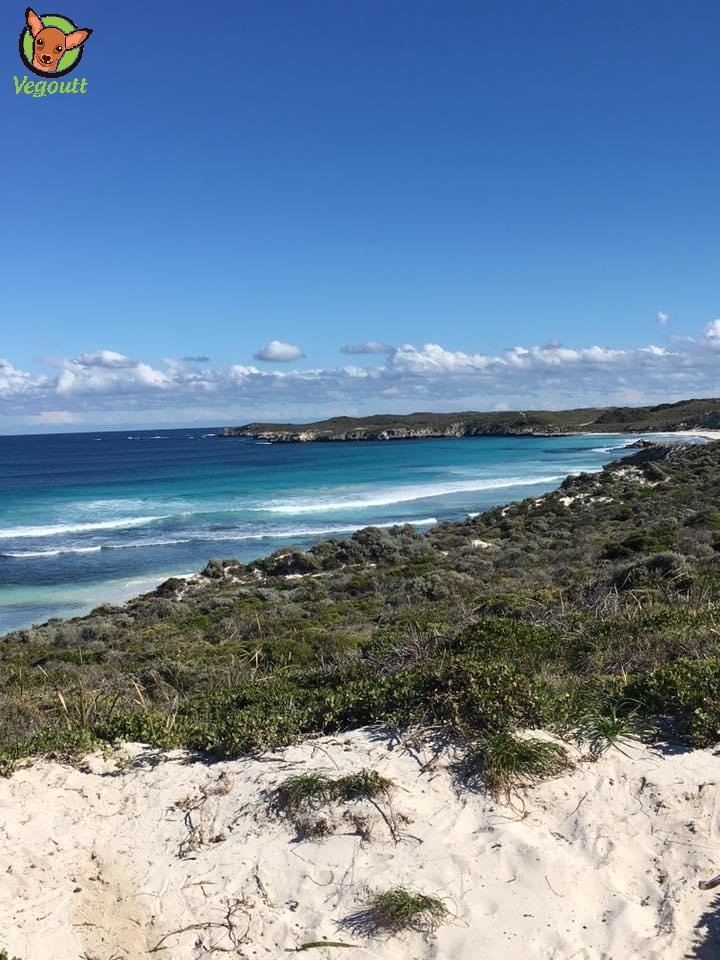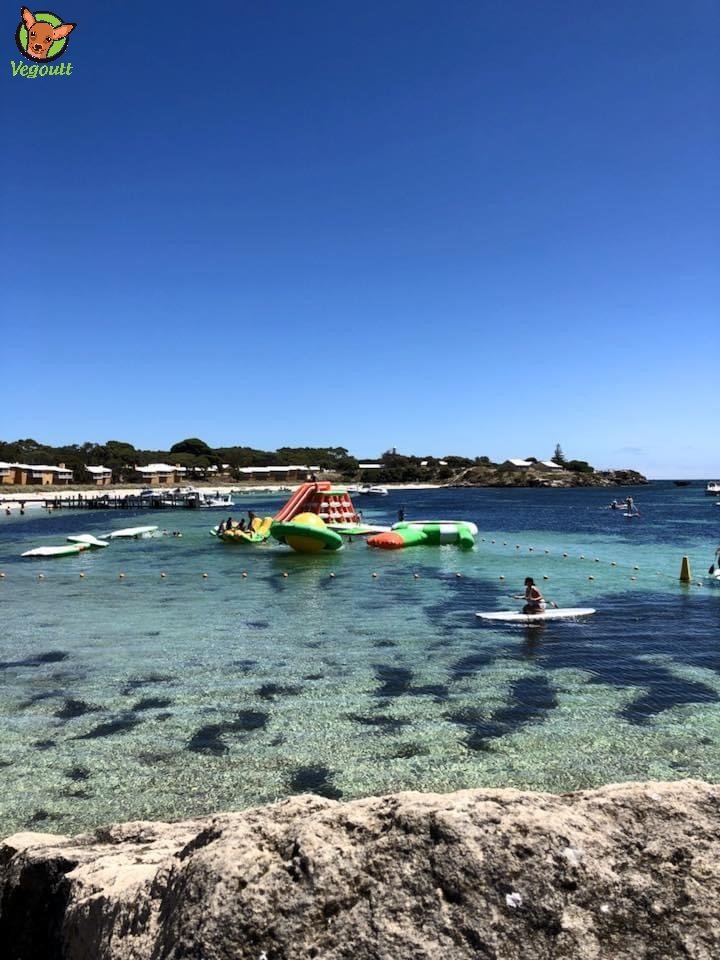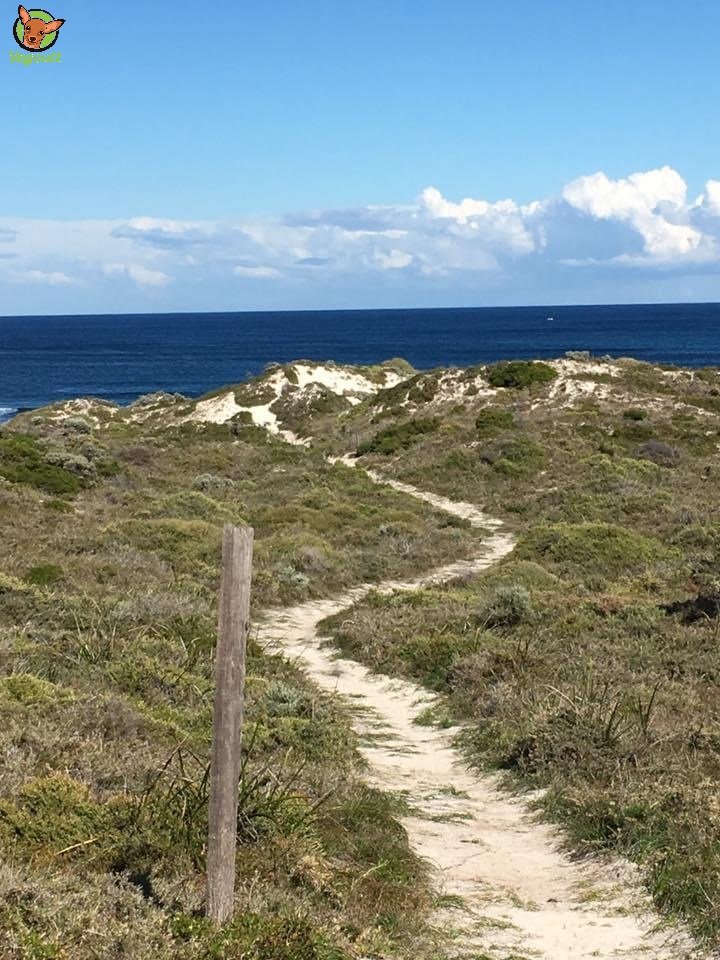 Even though the island was very quiet, there were a lot of luxury private yachts anchored just off the shore. The reason for this is that it is much cheaper to keep your yacht at Rottnest as apposed to off the coast of Perth. I would assume that they made it cheaper to attract more visitors, turn it into a rich man's playground so-to-speak. I am glad that it didn't quite work out that way. I believe the preservation of the island is more important. As I cycled across the island, I had to stop from time to time and just admire the view. This has to be one of the most underestimated islands for its beauty. I was making my way to the opposite side of the island to Cathedral Rocks Seal lookout. This was where I was going to get my best chance of seeing the beautiful New Zealand Fur Seals.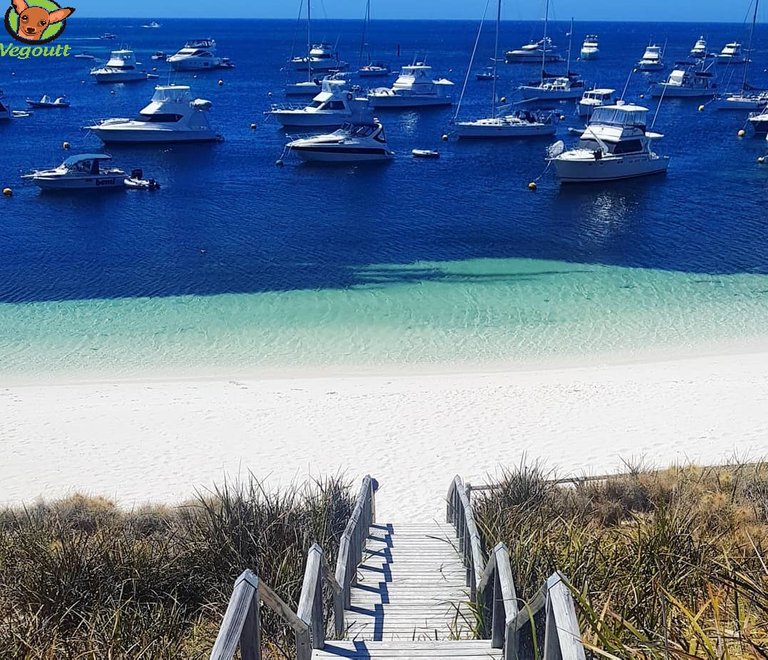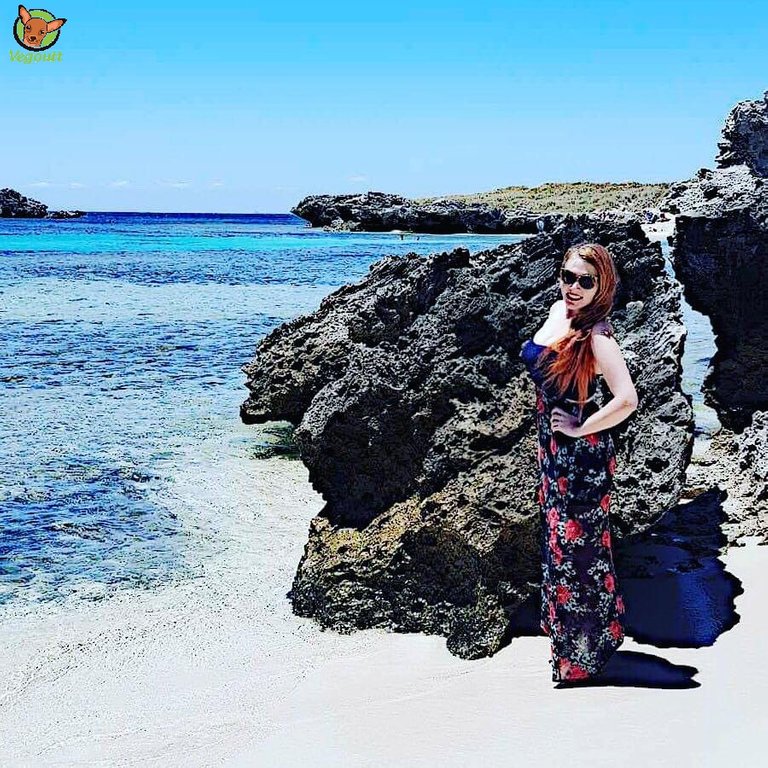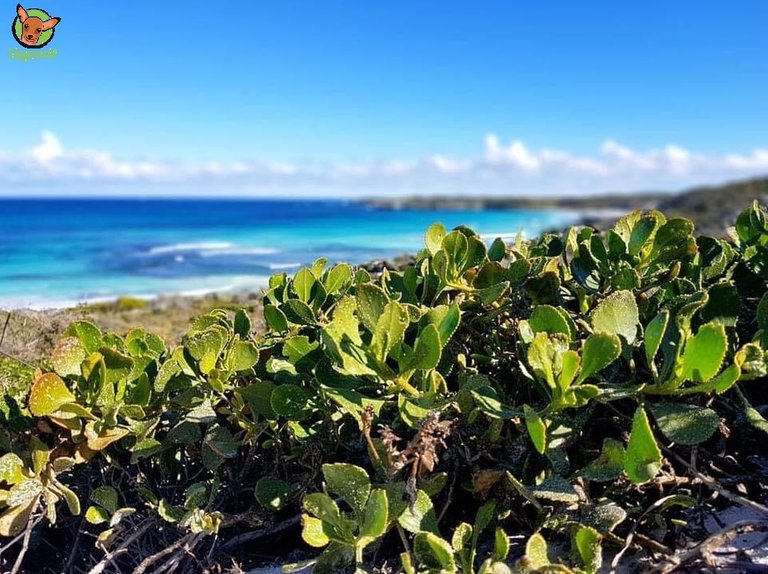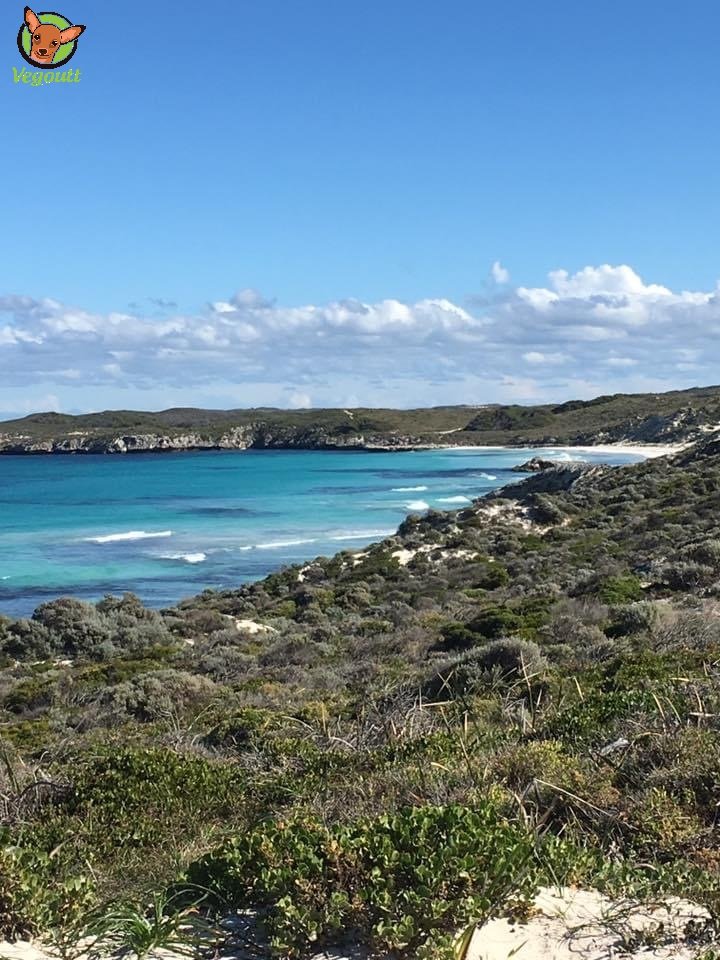 Cathedral Rocks is one of the stops on the bus so that means anybody can get there. If you hire a bicycle and get tired at any point, you are allowed to take your bike onto the bus. There is a bus timetable available at the visitor centre. There is a little walk down a sandy path before you get to the viewing platform so I suggest that you wear comfortable shoes. There weren't as many seals when I visited as I was there during the Australian Winter. You can see lots of seals sunbathing on the rocks during the summer months. Seals are very social and friendly creatures, I call them water puppies for this reason. I know that most people imagine Australia as super hot all the time, remember, it is a huge country. It does snow in places during the winter, just not at Rottnest. That was another reason I chose not to snorkel, that ocean is freezing during winter(June-August).
Cathedral Rocks Lookout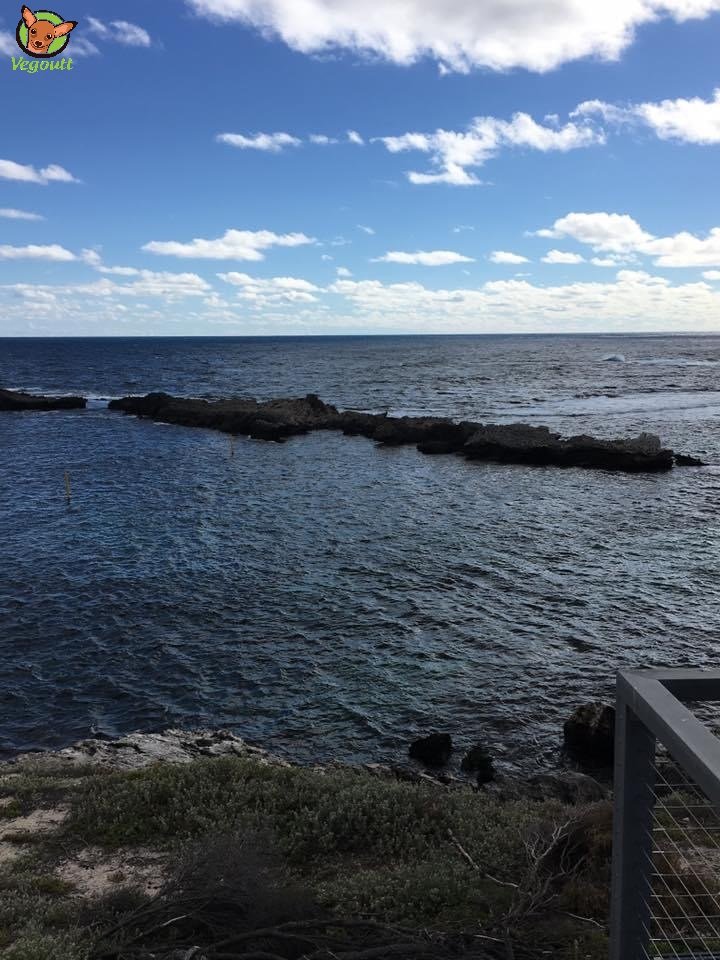 New Zealand Fur Seal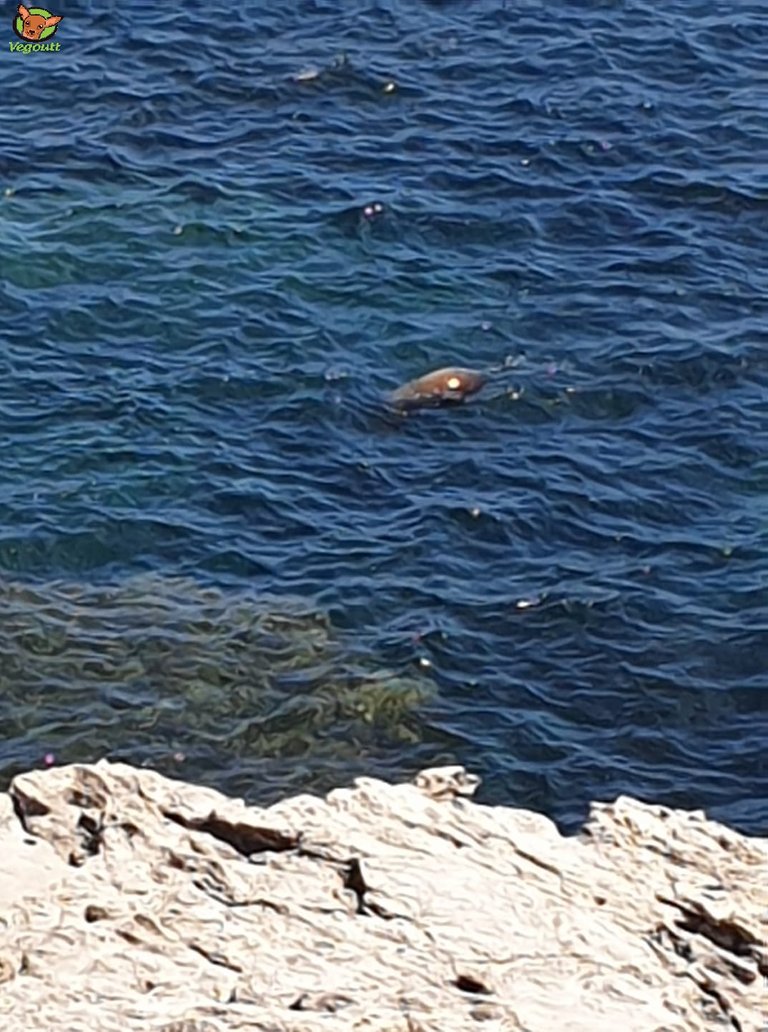 After watching the seals play in the ocean for at least an hour. It was time for me to move onto the final place I was interested in visiting on the island, Oliver Hill Battery. Oliver Hill Battery is strategically located in the centre of the island and is quite a hike to get up to. The Battery is a significant heritage site and is one of seven similar gun emplacements. They were built to protect Australia from enemy warships in World War 2. This huge gun can shoot an armor piercing shell over 30 kilometers/19 miles. Many people do not realize that Australia was attacked by the Japanese in World War 2, though this gun was never fired. The gun here at Oliver Hill is the only intact emplacement of its type left in Australia. Apart from the gun, Oliver Hill also houses an intricate network of underground tunnels. The island was abandoned by military personnel after the conclusion of World War 2. This beautifully peaceful island has had its share of a violent past. I can only hope that it remains peaceful, protected and pristine.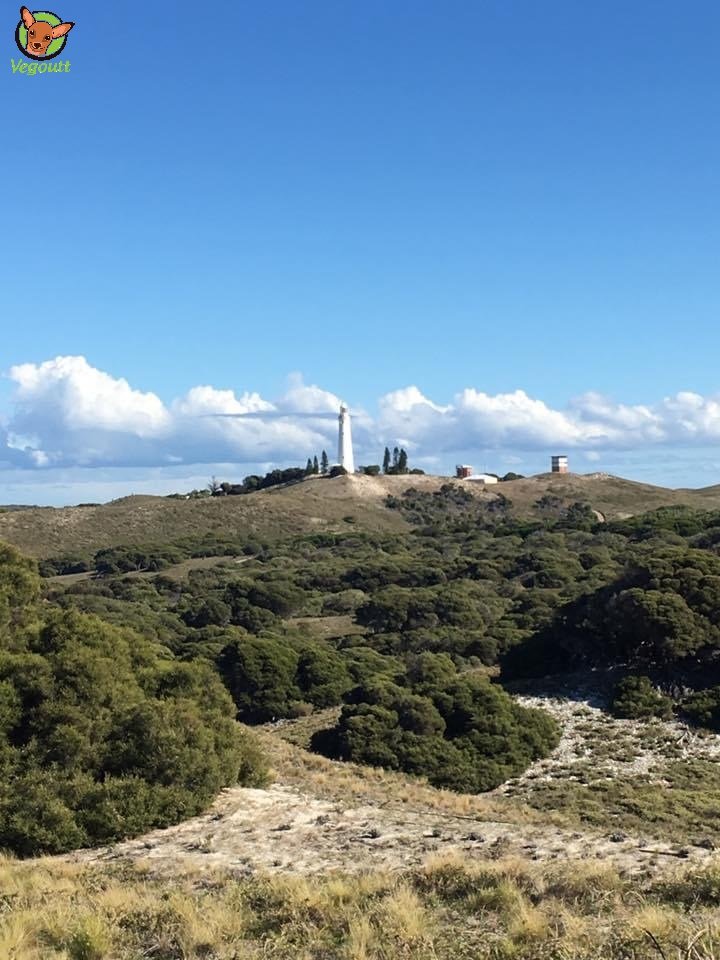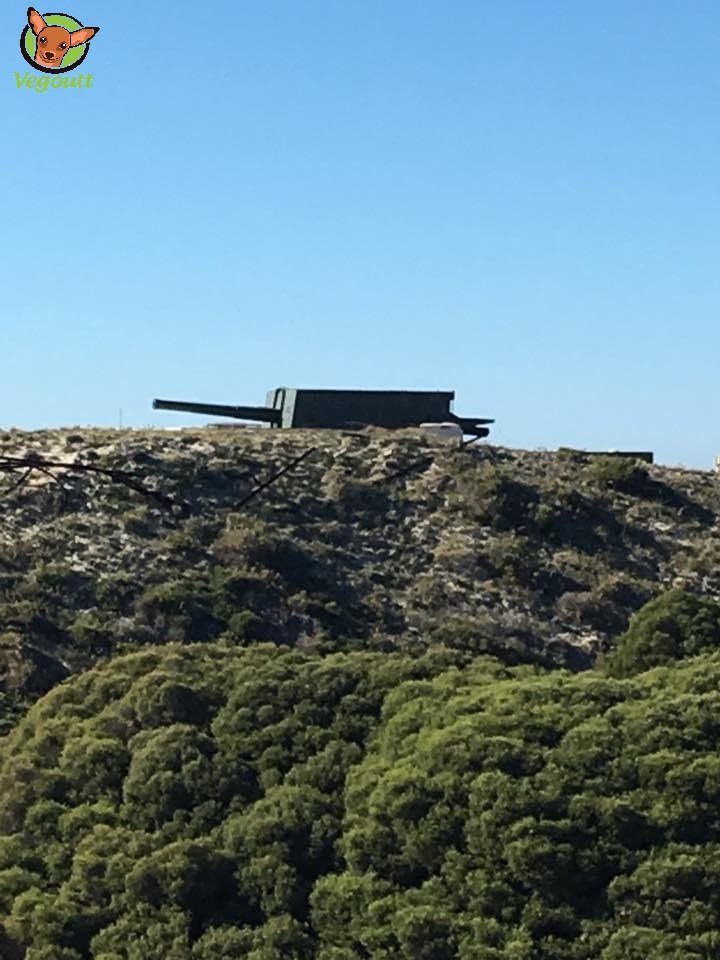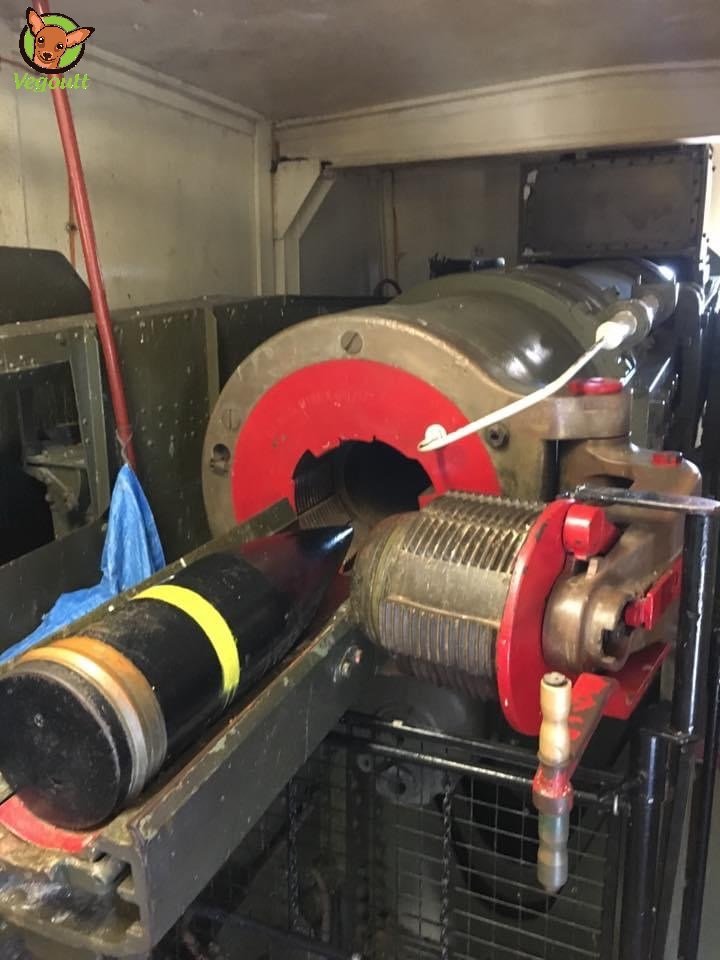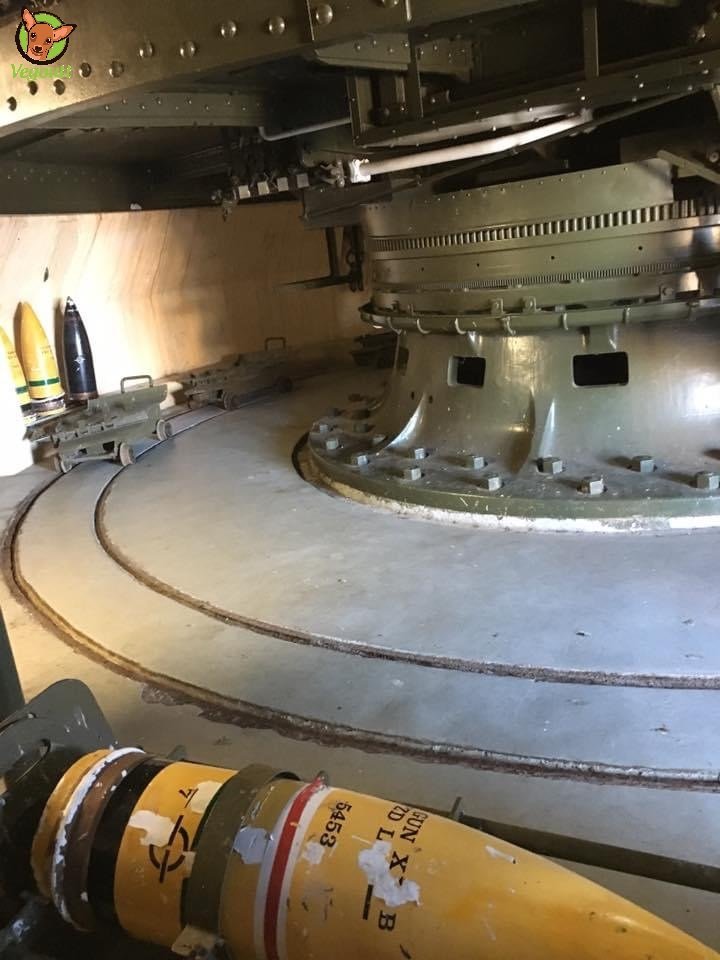 I hope you have enjoyed my blog on Rottnest island, Western Australia, thank you for reading and I look forward to sharing more adventures with you, until next time, Vegoutt Everybody!