Hey there friends and followers! In this "Real Life Captured Series" I do my best to bring you exactly that; the real life captured from destinations all around the world! After sixteen years of travel experience my favorite thing to do is walk around! That's right, I simply like to go to foreign countries and walk around. I observe (and now photograph) the people, food, culture, way of everyday life and bring it to you in this "Real Life Captured Series".
New York City! The Big Apple! The City that Never Sleeps! Love it or hate it, there is no place quite like it on planet earth. Personally I can only take so much of any big city including this one. Fortunately it was the perfect amount of time for me; an afternoon taking in this stimulating environment as I set out to get some great Real Life Capture Photos.
I only had a few hours with my backpack on my back. I started on Manhattan Island arriving on a bus from Albany New York. From the Port Authority Bus Terminal I walked for several ours taking me through Times Square, to Carnegie Hall, up 5th ave past Trump Tower, to Central Park, before finding a metro on Lexington Ave that got me on my way to Laguardia Airport where I had a flight to catch down to Ft Lauderdal Florida.
The energy on the streets of Manhattan was electric! I thoroughly enjoyed taking photographs here. You snap your camera take a look at the photo later, and you can see things you simply missed while in the moment. There is so much going on it's frankly remarkable. Compared to the small towns I've visited in countries like Peru, Laos, and Ukraine in recent years; this high paced environment is almost being on drugs! Now come along and lets have a closer look at this very exciting "Real Life Captured" photo series of New York City!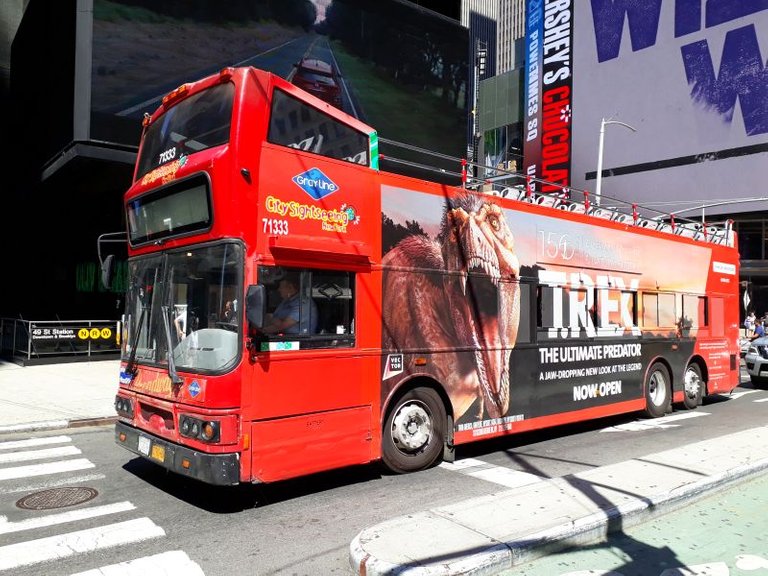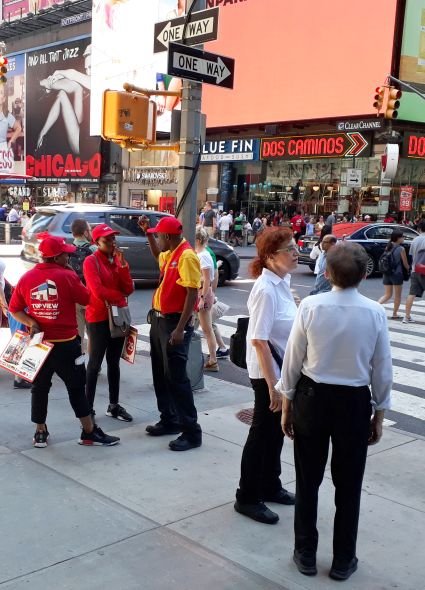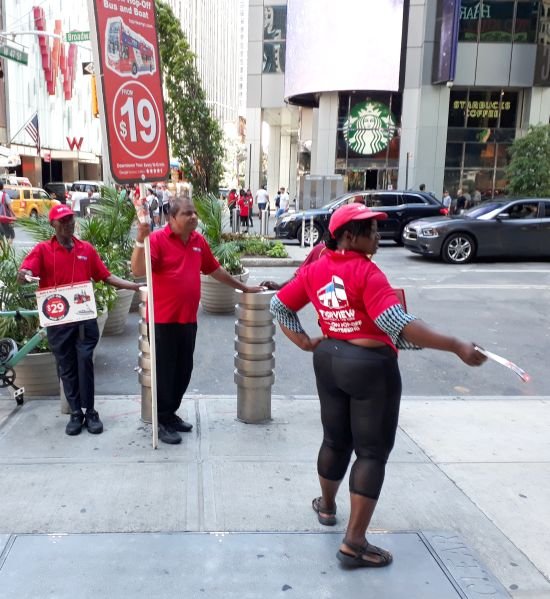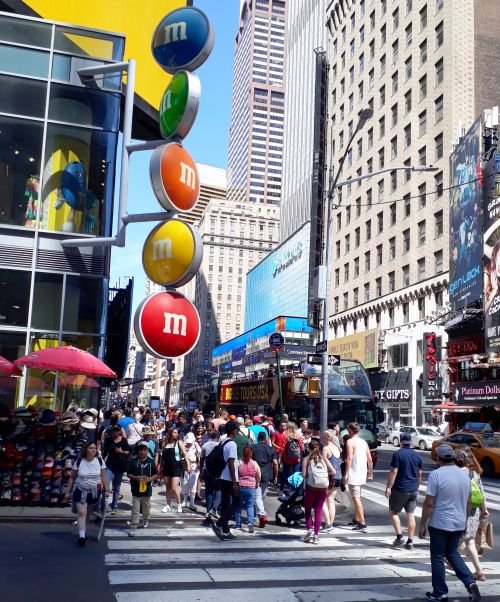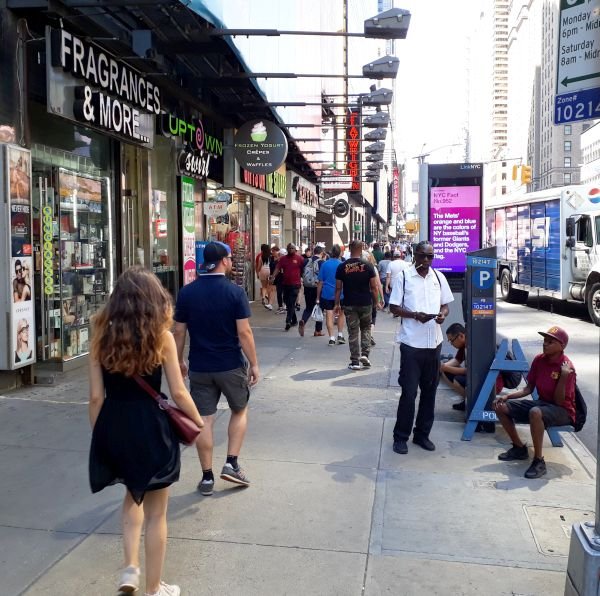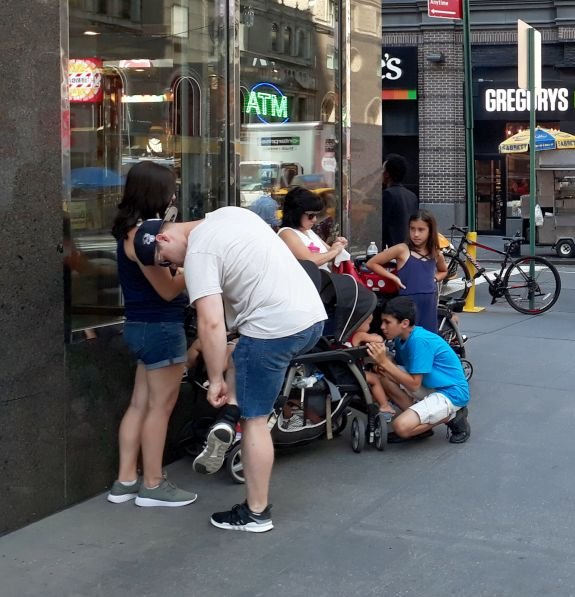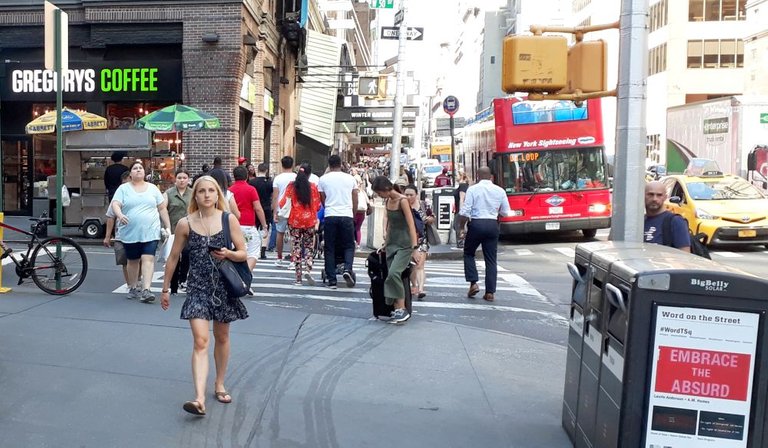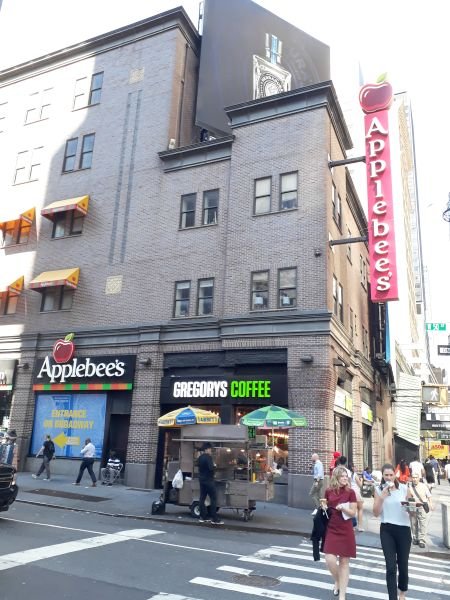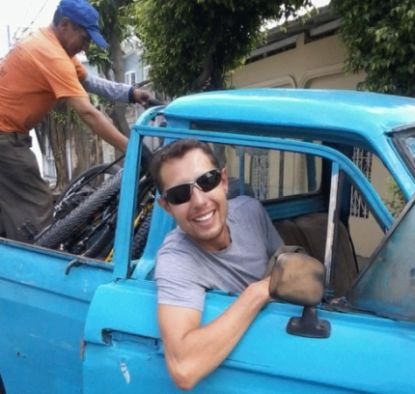 With over 16 years of travel experience I answer travel and international lifestyle questions. Leave a question in the comments and I may make a Steemit post just for you!
This blog would not be possible without the support of.....
@ ... dtube lukestokes slowalker sandra flipstar gooddream teamsteem magicmonk nomadicsoul joythewanderer tombstone eturnerx jpphotography backscrathcer gtg gavvet qurator yankee-statman mammasita sultan-aceh luzcypher phortun ivansnz karenmckersie travelfeed steemitworldmap world5list chefsteve offoodandart hedge-x intrepidsurfer gillianpearce makeithappen justyy newhope tombstone ripperone mangos ausbitbank alexis555 redes jedau doitvoluntarily theywillkillyou heyitshaas margaretwise gregbit fitinfun bxlphabet lizanomadsoul
THANK YOU

I support these people for witness and you can too!
teamsteem lukestokes.mhth qurator pfunk jutsyy mahdiyari gtg timcliff roelandp good-karma blocktrades ausbitbank aggroed kevinwong pharesim
------------------------------------------------------------------------------------------------
Photo Credit: World Travel Pro!
!steemitworldmap 40.758435 lat -73.985581 long d3scr
FREE $40 of Airbnb Credit to New Users!
Check Out My Free E-Book Published on Steemit!
How to Live Travel Pro! An In-depth Guide on How to Budget Travel Around the World.