It's hard to believe how fast time passes. We came to Iceland on March 20, 2018, without a plan, without accommodation, without a job and with a tight budget. Aim? To accumulate funds for the hitchhiking journey of our lives. In our introduction post we mentioned that the beginning of our set out into the world will be in September 2018. The planned six-month stay on the island has more than doubled. It's May 2019 now and we are still living in Iceland. Will we stay here forever? What about our trip? What happens next with Steem-Hikers?
---
The beginnings were not easy... To find a job and a flat at the same time, trying not to die and not to freeze at the same time, that was quite an effort for us! We slept the very first nights on the sofa at friend's of a friend, then in a tent and abandoned house as well, while hitchhiking in the south of Iceland, and finally back in Reykjavík, sleeping on the floor in the completely furnitureless apartment of one of our temporary employers. As far as employment is concerned, each of us hooked up for a moment with an area where we didn't feel well - me as a dishwasher and Charlie as a housekeeper. Eventually we both finished... in customer service. I became a night receptionist, and Charlie a "sandwich artist".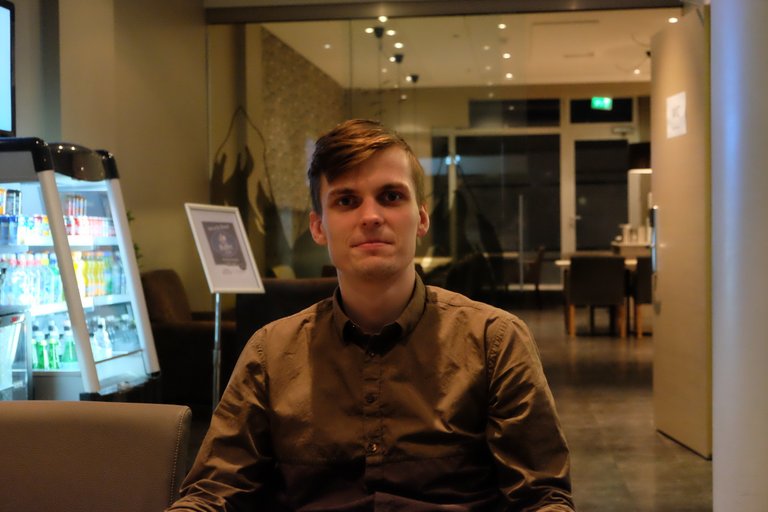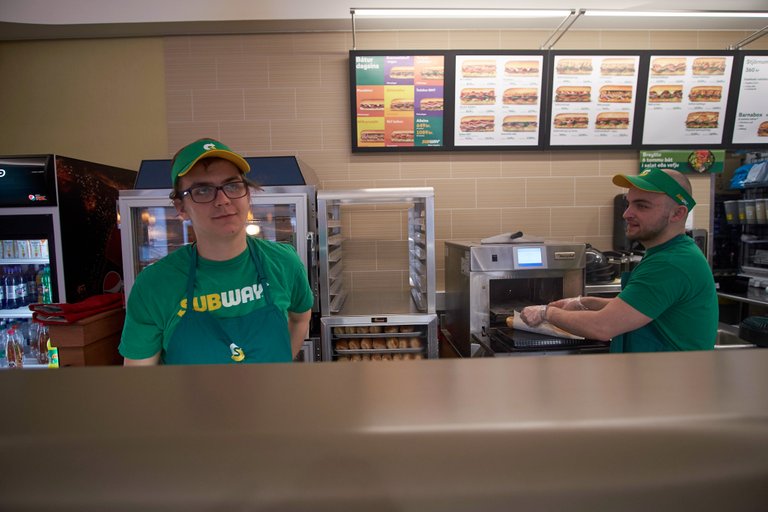 Our first place was... something between a hostel and a regular apartment for rent. It's hard to explain, but what's happening in the Icelandic housing market is a topic for a separate article (or Uncyclopedia entry). Anyway, we lived in a tiny room in a flat with 6 other people of different nationalities who rotated every few months. Dutch, Latvian couple, Germans, French, Spanish. The apartment was taken care of by a Croatian woman, who also "included in the price" was cleaning and supplementing such things as coffee, tea, toilet paper, and so on. Technically, it was a "hostel", but we all signed long-term contracts. Although it's hard to call it a contract, since it was just a mail sent to our e-mail. And in this "contract", my name was taken from Facebook, which was fictional at that time (sic! my real name wasn't on a contract). I remembered my rental agreement from Poznań, Poland, which had a dozen or so pages, various sub-paragraphs, terms and conditions of the agreement, etc... For a few moments I had difficulties in understanding what had actually happened in this e-mail. Well, Iceland is a really different country than Poland!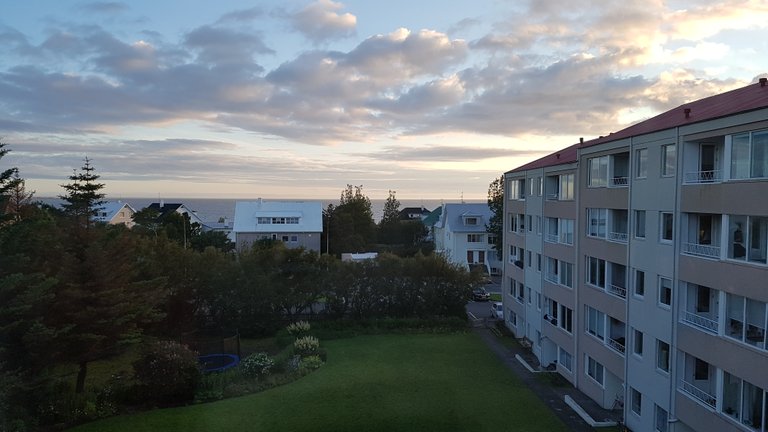 View of the sea from our first cramped room.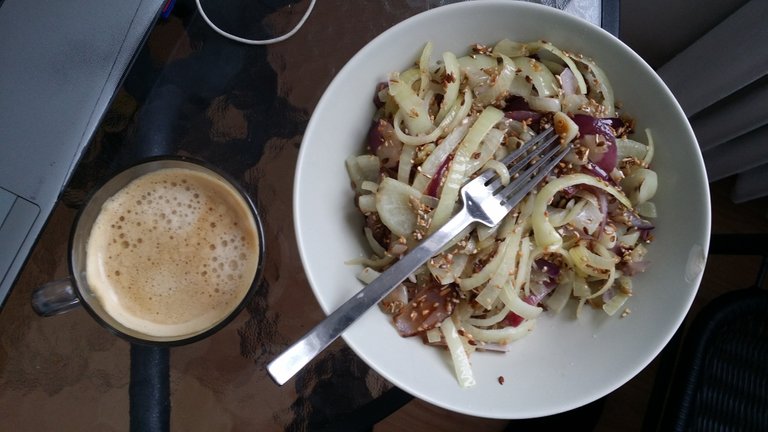 In the first few weeks, we've been saving money FOR REAL.
The second house I found was a bull's-eye. Fortune, in this unfortunate residential market. The very heart of the city, large space, nice standard and the price was almost identical to the previous, cramped and overcrowded one. And It that wonderful, dark green of the outer sheet metal! A real Icelandic house. A small "zonk" as soon as we moved in, however, was the lack of furniture shown in the photos of the offer, and of which the owner did not dare to mention. Besides, protruding from the sockets and bare cables, problems with electricity, lack of fridge and skirting boards in some rooms. Nevertheless, it was still a great house, we quickly got the furniture for free or cheap. We lived here with a lovely Polish-Swedish couple, whom we met in the aforementioned way of "friends of our friends".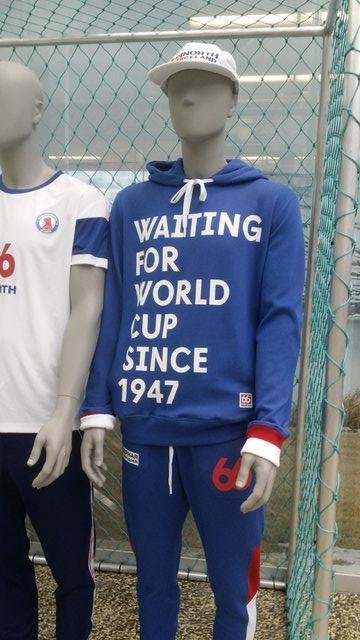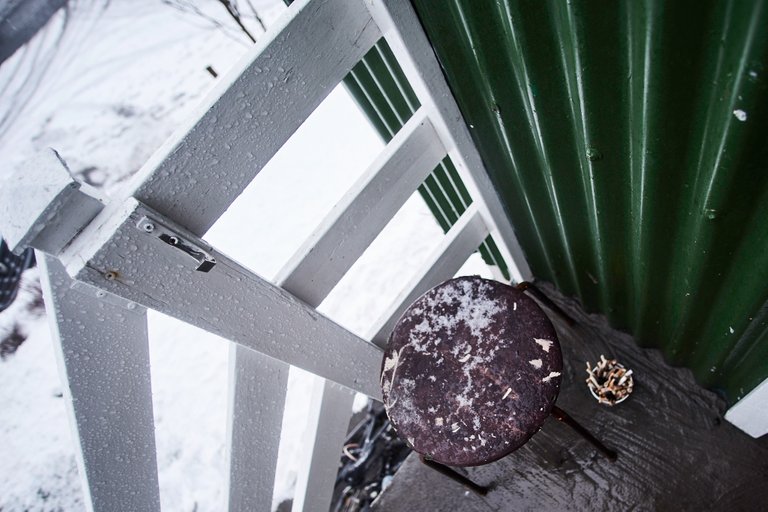 Green house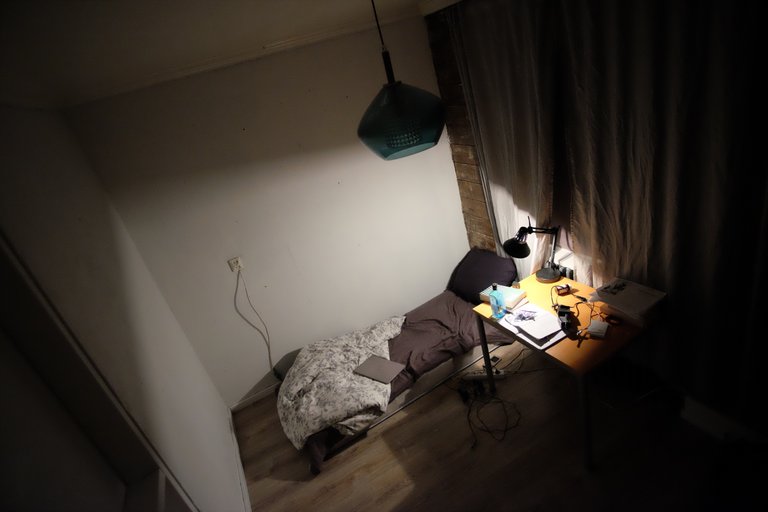 The time spent in Iceland was to be devoted primarily to financial and essential preparations before our Great Journey™. We decided to stay longer than we had originally planned in order to provide ourselves with greater budget comfort. An additional six months of stay after we had already managed to "take-off" here with our jobs and housing did not seem to be a high price to pay for how much it increased our travel capabilities.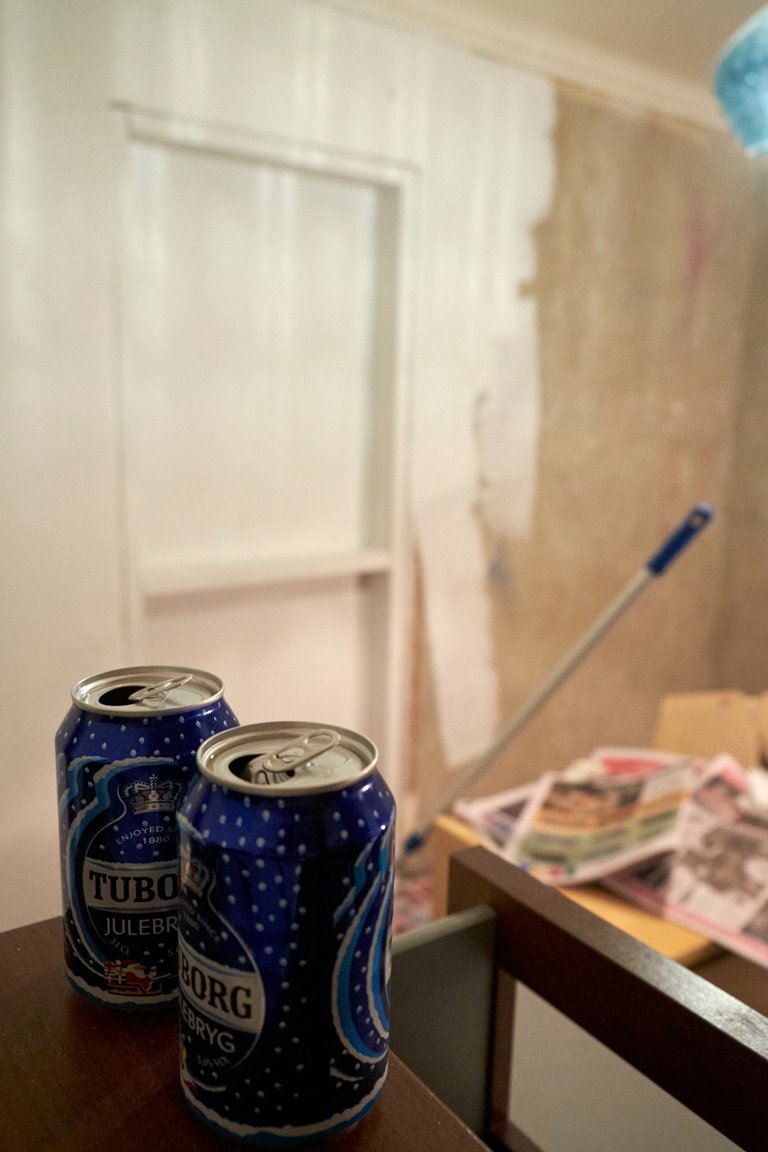 I decided to paint the walls of my room to make it look a little less like a basement dedicated to tortures.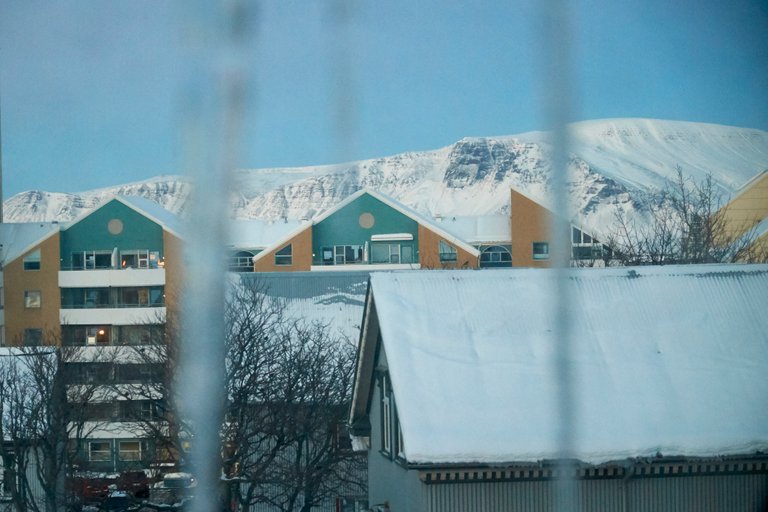 No denying we've fallen for objective number two. At least I personally feel this way. I have spent far too little time on broadening the knowledge, history and contexts of the regions to which we are heading. I planned to spend this year diving in reportages and audiobooks, searching for little-known gems worth visiting, going through all over the Wikipedia and other sources. There was a bit of it, but definitely not enough. Partly because I am terrified of the size of what we're up to. How can you prepare yourself for a trip around the world? How can you get to know the complexity, history and depth of several countries in just a few months? And what about a dozen or so countries? Several dozens? At the same time working over 200h per month?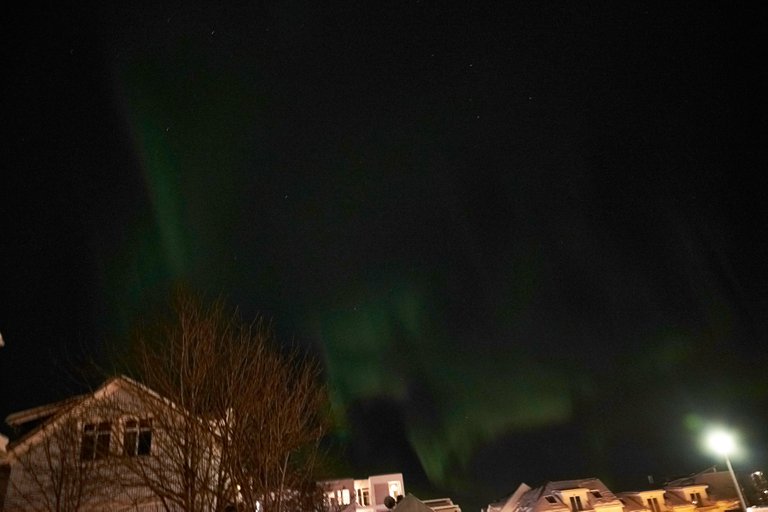 You can't! Or at least not in the way I did in my previous expeditions to the Balkans or Georgia and Armenia. So I've changed my approach: it's better to focus on the nearest goals, and to educate oneself about the next destinations on the way, on the fly. Simply divide the planned process into stages. What I'm focusing on now is collecting materials, titles, articles, interviews, reports, which I'll be absorbing most of it on the way. If you would like to share some titles about Asian states, I encourage you!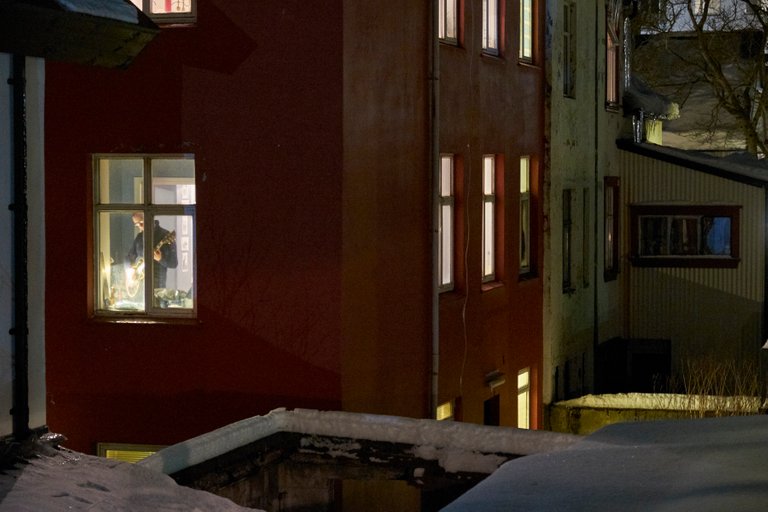 We have also failed when it comes to learning Spanish. Since we first decided to dive into Asia and only then (if at all) South America, the vision of using this language is so distant that it completely demotivated us to learn it. I personally attempted several times, but after a few days I always dropped learning it. Perhaps it's better to focus on Russian, which I know a bit, and will be quite useful in Central Asia, and return to Spanish a few months before the planned arrival in America? I am skeptical about learn Spanish on the road, but I don't think we have many options left.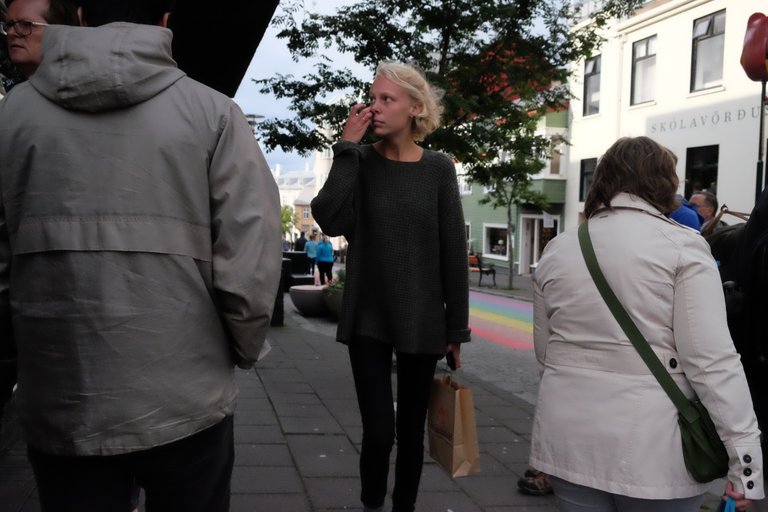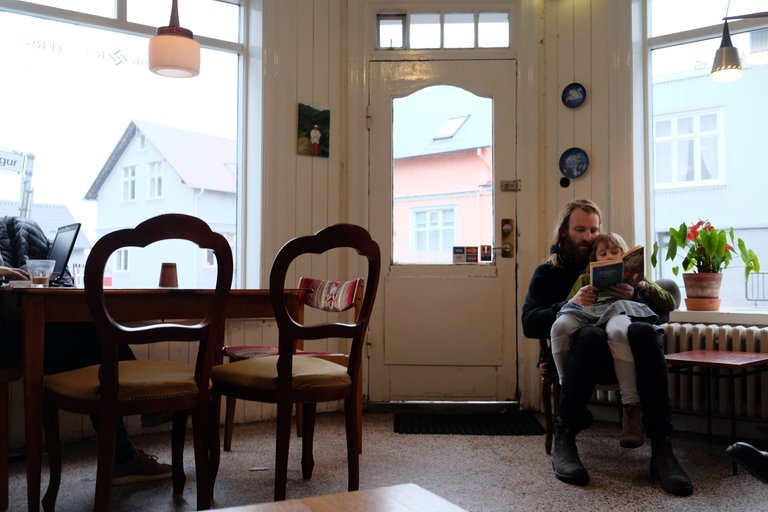 However, there is one thing in which I feel much more prepared than a year ago. It is psychological readiness. I have made two extended hitchhiking trips in my life. But they lasted for only two months. This trip will be much, much longer. We do not have a comeback date and we do not plan to set one too quickly. Apart from the beauty of traveling, watching the world and meeting people, this decision is also tied to many sacrifices and difficulties. I leave behind my home, family, friends, work life and all the advantages of a regulated life in one location. In front of me I have foreign cultural codes ahead of me, foreign people and wild animals, foreign land, uncertainty about where I will spend the next night.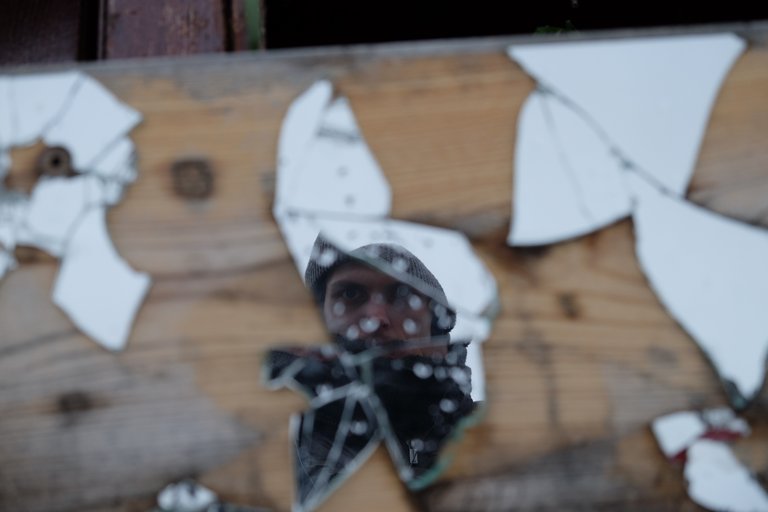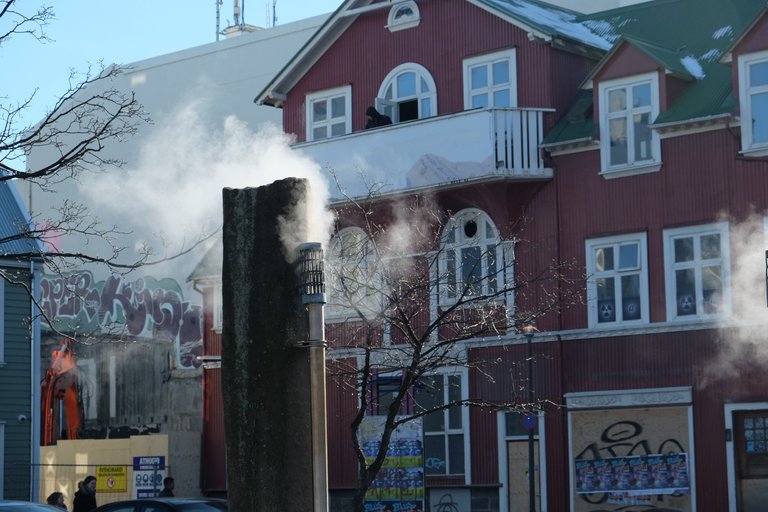 But how did we live, here, in the northernmost capital of the world? We lived quite nicely. We even settled in a bit. Both of us focused on our work and in our free time on exploring Iceland, which you could have followed on this blog or on my personal profile, where I described my solo travels.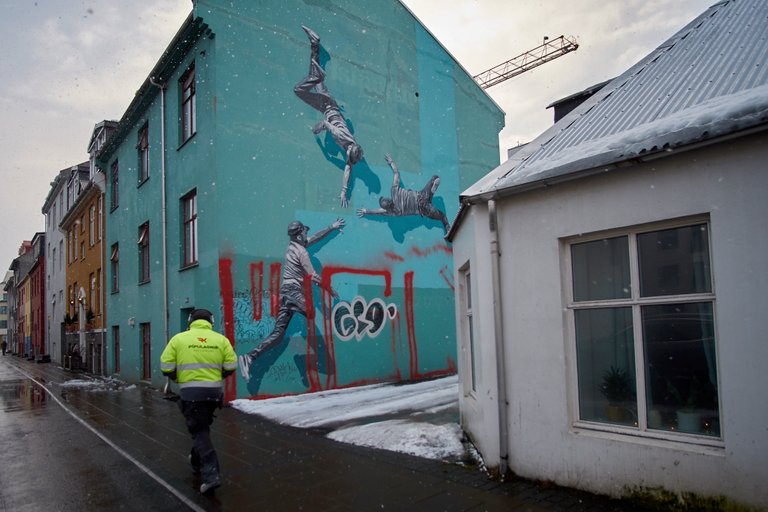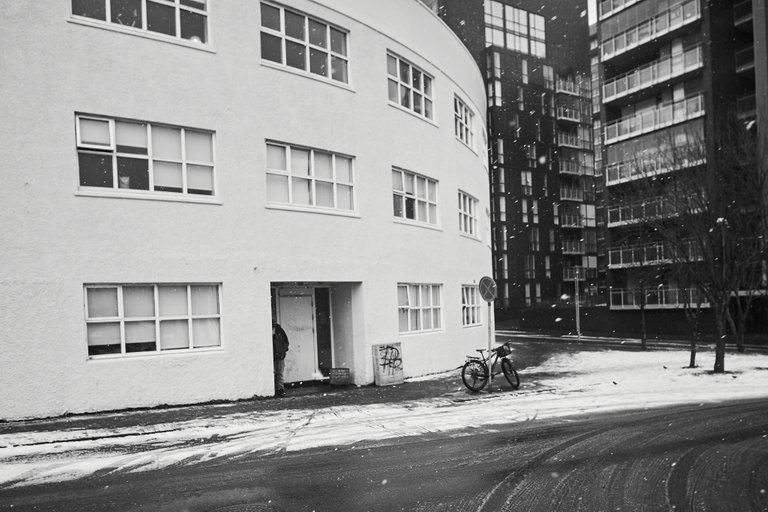 Iceland, as a country to live in, is doing well. The biggest obstacle for many people here is the weather. Aaaaaaaand the rental market. What works superbly is the limited and efficient bureaucracy. A lot of things can be done in many places "humanly". Of course, Iceland is struggling with its own problems. Apart from the above mentioned renting situation, there are some tensions resulting from a large number of immigrants, considerable economic fluctuations, such as a highly volatile currency exchange rate or even the recent collapse of Icelandic airlines. In addition, there is a constant threat of the destructive element of volcanoes, storms and gales. Not without negative effects are the rapid social and cultural changes taking place here, caused by the huge leap in tourism in the last decade, but also originating in the post-war history of Iceland, strongly intertwined with the presence of American troops. Some of these changes are unpredictable. The gap between the young and the old seems to be greater than anywhere else in Europe. The percentage of people addicted to opioids is already higher than in the United States. And this can be seen with the naked eye. Opiates rent hotels where I worked and table themselves in the place where Charlie works. They leave used syringes in his place of work as well as in my place of work. One of the "more interesting" interactions, which does not match the idyllic image of Iceland, can be seen on THIS RECORDING (with Charlie in a supporting role).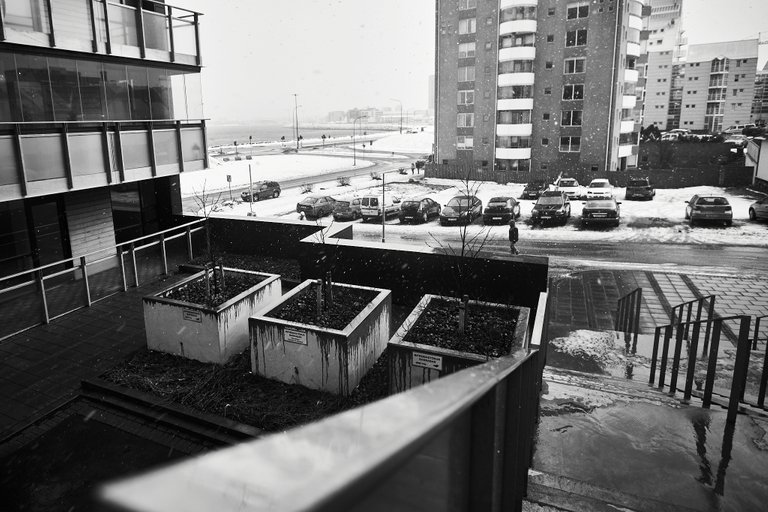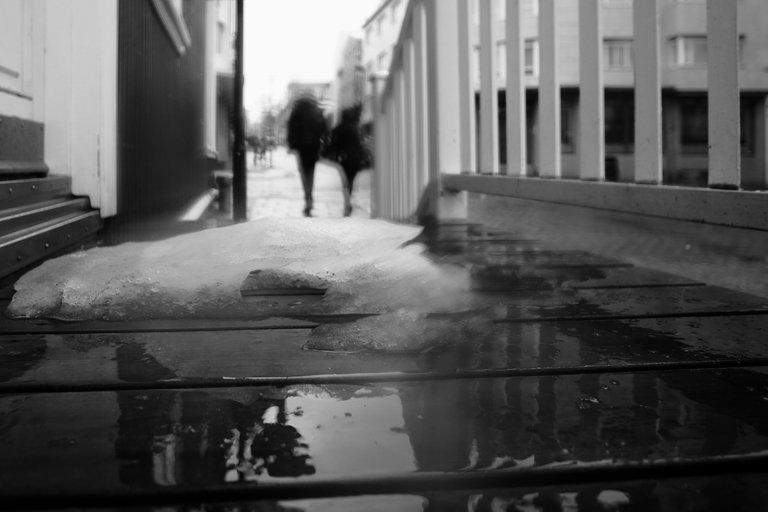 Comparing this with the experience of living in other countries, Iceland still seems to be a relative easy mode. I would like to stress the word "relative", because our perspective is quite limited, and we hear voices from many angles about the worsening situation on the labour market and in the Icelandic economy, which is constantly changing and unpredictable. People have been prophesizing another crisis, although this is said to be the case every year since 2008.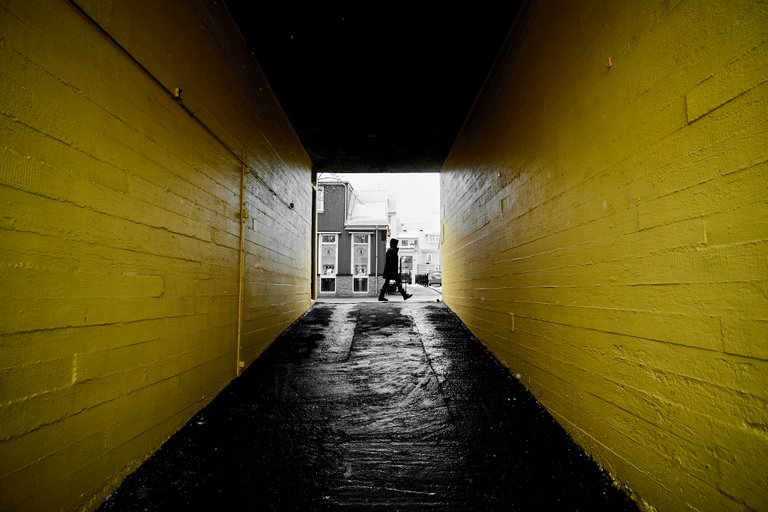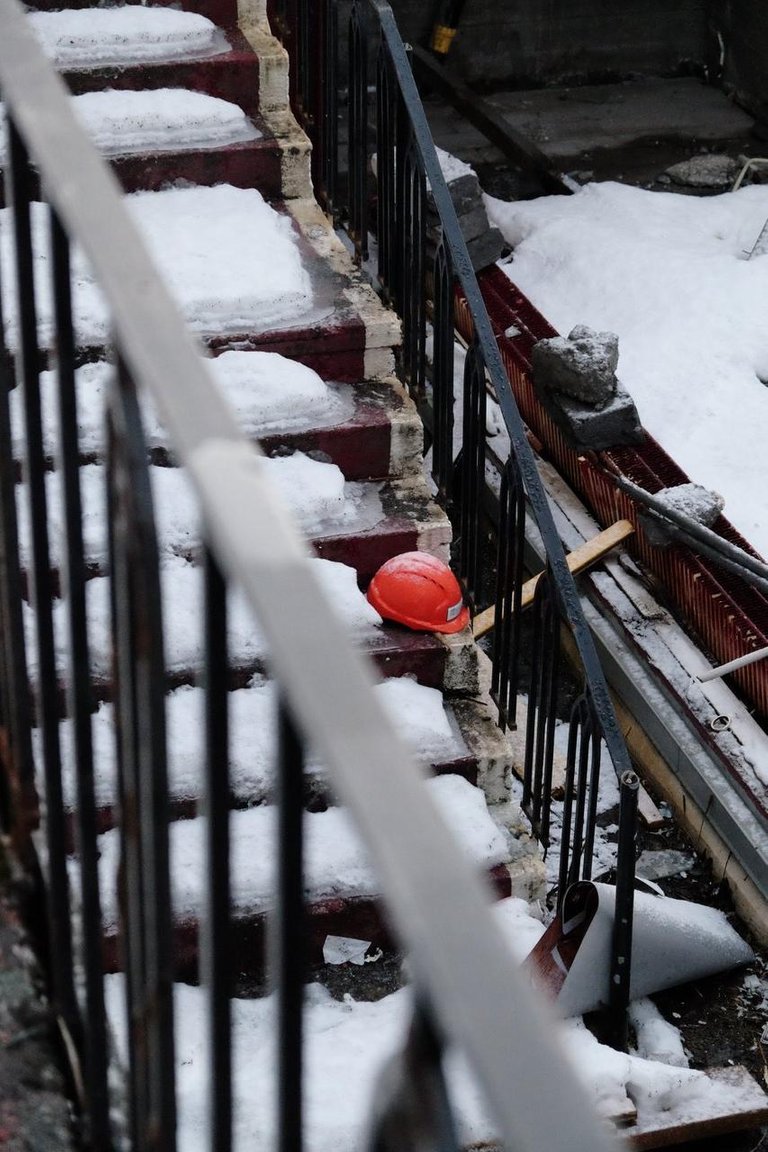 Reykjavík is a city that combines strict Scandinavian minimalism with the charm of a northern village, inviting you to shelter of its warm and cozy interiors. The loud street fashion here meets the stereotypical image of the long-haired and long-bearded Viking, and the hipsters on the street pass by the fish-stinking port workers. Each of them drinks a hectolitre of black coffee a day. The small-town and basically small-capital atmosphere is sometimes intersected by quite substantial highways, reminiscent of those seen overseas. They are said to have been designed by Canadians, which would explain a lot.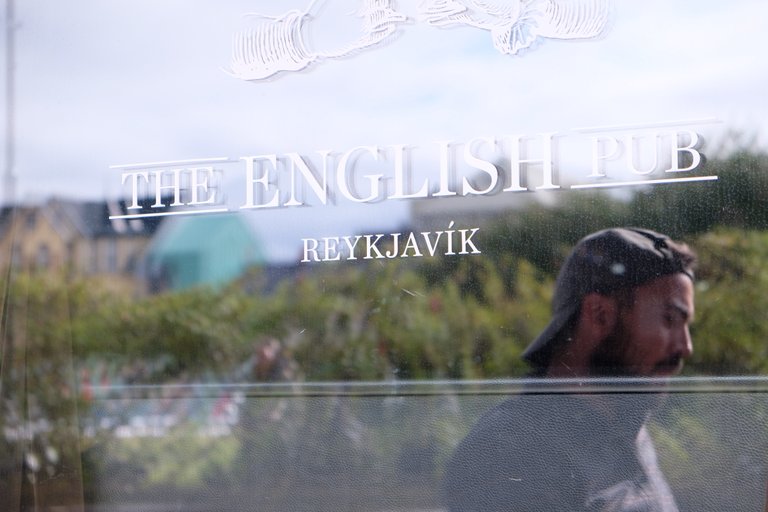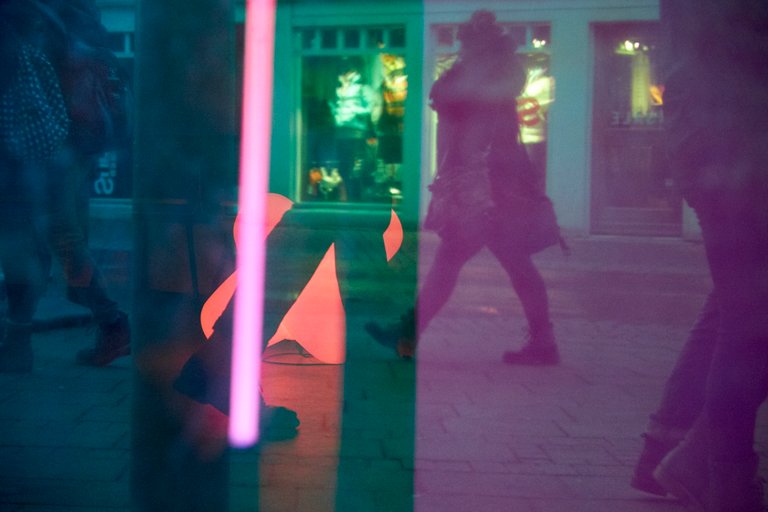 To this day, we are surprised by the Icelanders' love for sheet metal and concrete. Concrete is used to build the most important buildings and a lot of blocks of flats or detached houses. I am also surprised by the neglected gardens, overgrown with weeds, or sometimes a lot of rusty, damaged agricultural or fishing equipment scattered around Icelandic villages. If you didn't know it was Iceland, you might think it was some post-Soviet, forgotten country, on the far east depths of Europe.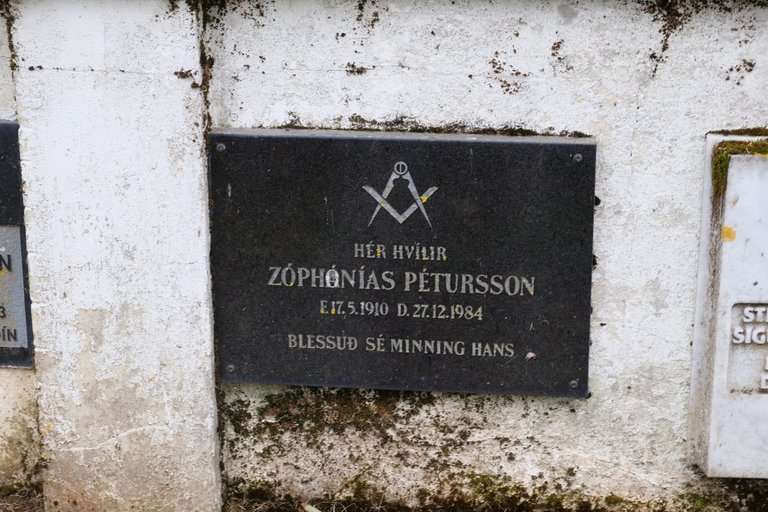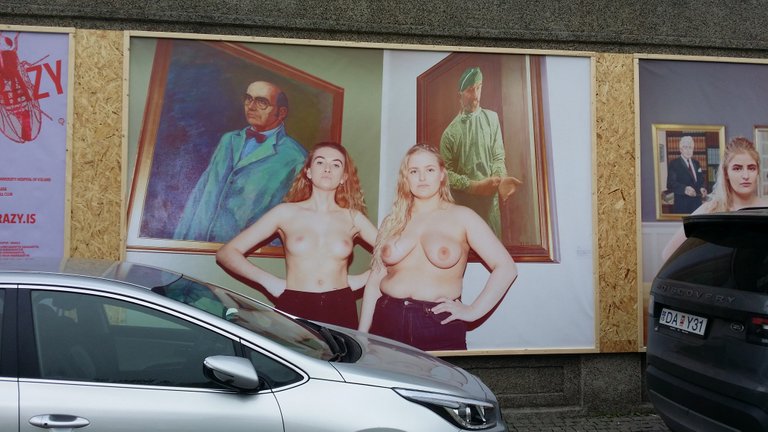 There are a couple of things I'm going to miss. Fresh, absolutely fantastic air. Paradoxically, hot, sulfurous water. It's just pleasant for the skin, and I'm used to the smell a long time ago. I won't miss the popular here, free, disgusting black coffee from the thermos and the relentless, eternal gusts of wind. Although this weather variation is interesting and fascinating in its own way, it still makes me smile with every surprising twist of action it suddenly takes. I will miss a few people I have met here, or even the university meditation group I have been attending for several months now. I am also sure that I will miss the sight of these green, treeless fjords.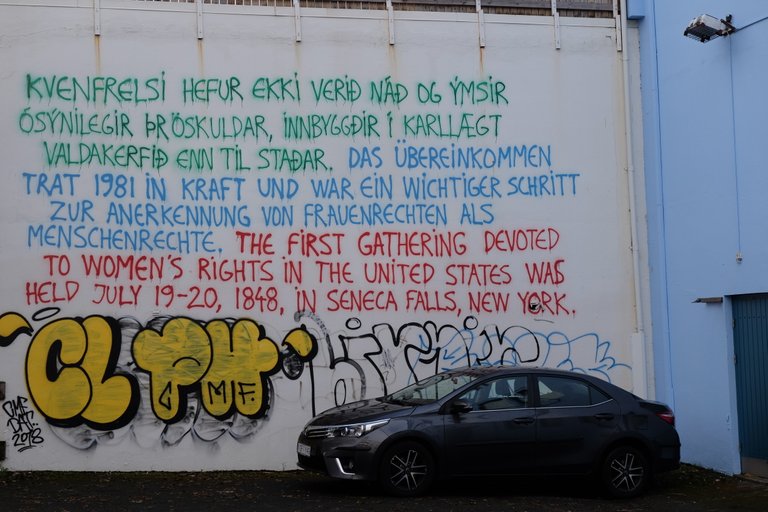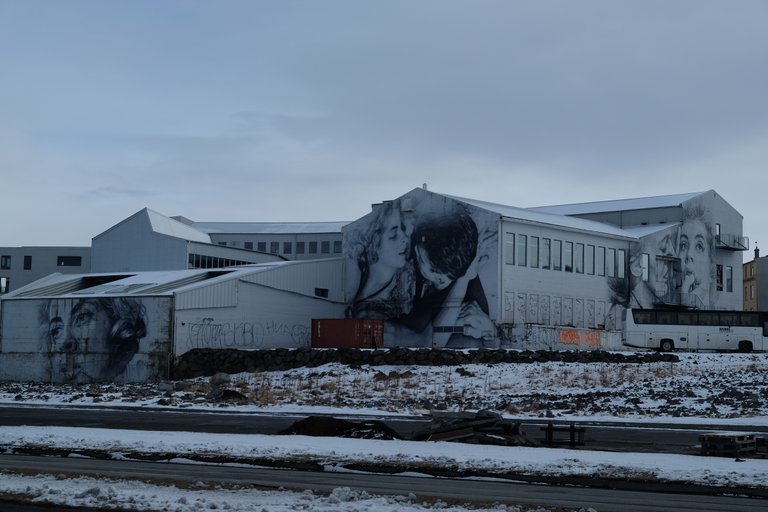 So this is the very end of Iceland, but the beginning of something new. At the beginning of June I am returning to Poland. Charlie stays here for about a month longer. The time has come for final preparations for the trip, creating a list of things needed, and then crossing out from the list of things purchased and prepared, time to meet friends and family, recharging the battery and the last (for many, many months!), couch laziness. A period of growing tension, boiling thoughts and excitement. What next, what next? Stay tuned!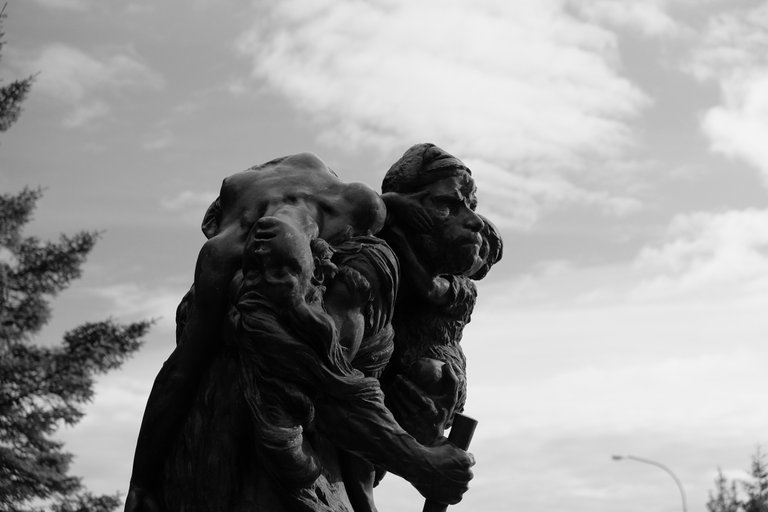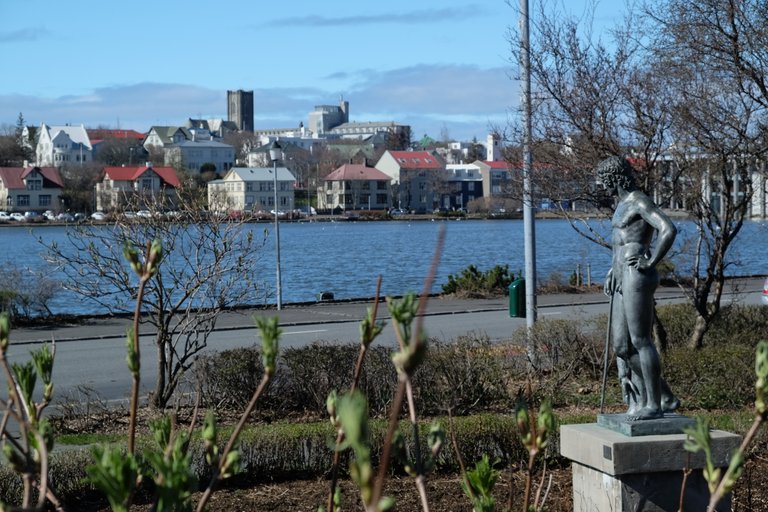 P.S. We're about to set off before the release of new Tool album!
---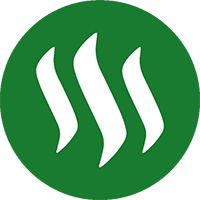 Steem-Hikers - hitch-hiking powered by Steem!