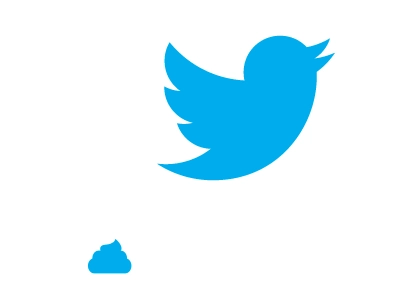 It didnt take long for the places to shift between the right and the left on Twitter.
To make it clear, I dont align myself with either side and see the Twitter takeover as nothing more than a political change of power over one of the current "open forums" online.
Twitter never stood for free speech, Twitter by design cannot provide free speech, Elon Musk will not bring free speech to Twitter.
That being said, its still fun to see how behavior of these two sides mirrors itself.
Prior to Elon Musk buying Twitter cries from the right were heard about censorship and suppression of free speech. Most of those affected being controversial figures coming from the extreme right.
Now that Elon has taken over you are seeing complaints from the left for the exact same thing.
The same "Its a private company" arguments that were used by the left are now used by the right. "Its not free speech suppression. Its just Twitter policy."
When your focus is hating your ideological opponent and you commit your life to destroying that enemy you cannot make any significant strides forwards. The right got the chance to not be like the leftists before, they chose to be the same.
Just like the leftists in charge would ban the right wing extremists. Elons Twitter started with the leftist ones.
Remember this crazy nut?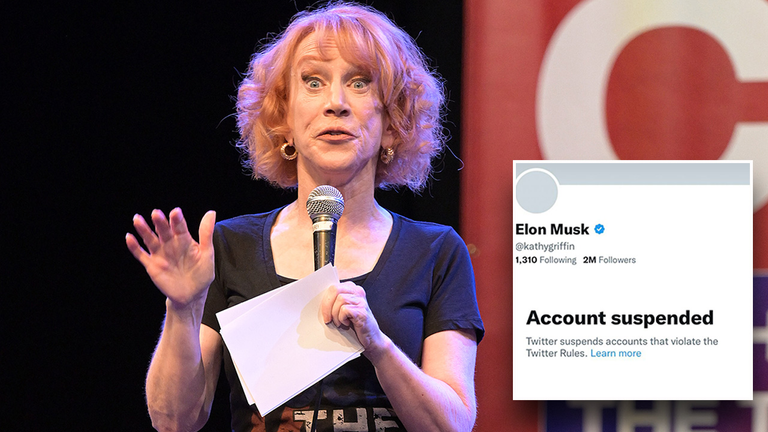 Apparently she changed her name to Elon Musk as a funny. She got permabanned.
A few days later, H3H3, a person that used to be quite funny 5-6 years ago but turned into a whinny leftist asshole, wrote some funnies as a parody. He even added it in his bio. He was permabanned as well.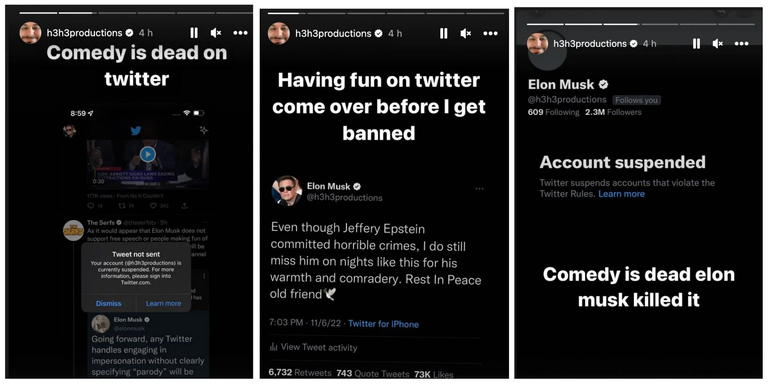 If you agree with the bans or not is besides the point. These two people have quite big audiences.
One is well known in the mainstream and the other on the internets.
Just them two are enough to flip the narrative of Twitter standing for free speech.
It doesnt matter what is true or not, all that matters is how much you hate the other side which makes you receptive to what ever claim against the other side there is.
If you hate George Soros just a little bit, you will maybe believe that he is using his money to fund leftist riots. If you hate him a lot you might believe he drinks infant blood.
It took a week and here we already are.
Makes me wonder what the leftist Parler will be called. 😅