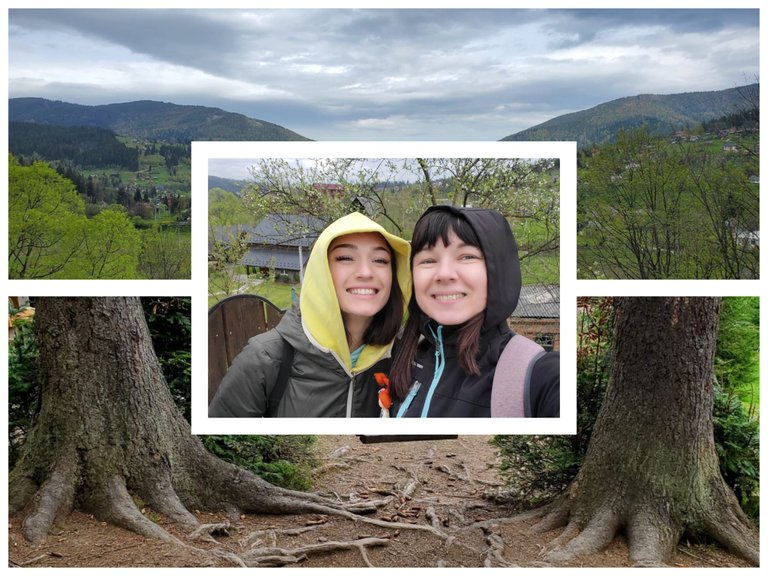 Hello there. How is it going? I hope your week has a good start.
My vacation continues. Nat just leaved as she is going to work tomorrow. I have one more day in my own, so I have plenty of time for my blog. All photos are from my smartphone, so don't expect extra quality )) But it's not the case here.
So. We had no grand plans, all our intertainment here is strolling around, enjoying views, tasty food, fresh air and even sun simetimes. And making tonns of pictures and videos. The main thing why I am here need is to switch, and Nat is so sweet, she keeps me a company.
There are few attractions here such as horseback riding and hiking, Zip Line (extreme descent) and ropeway, but they are closed as May is still a low season. I am too weak for riding and climbing, and I don't mind low season actually coz my goal is to be away of crowds and noise. But also 50% of my choise why I picked this location was their ancient viaducts. I have long been planning to come here for at least a day to see them. And here I go! But ... all recordings like photo and video are strictly prohibited due to war. Damn war... Tourist facilities have become strategic.
Nat met me at the train station, she arrived 10 min. befofe me.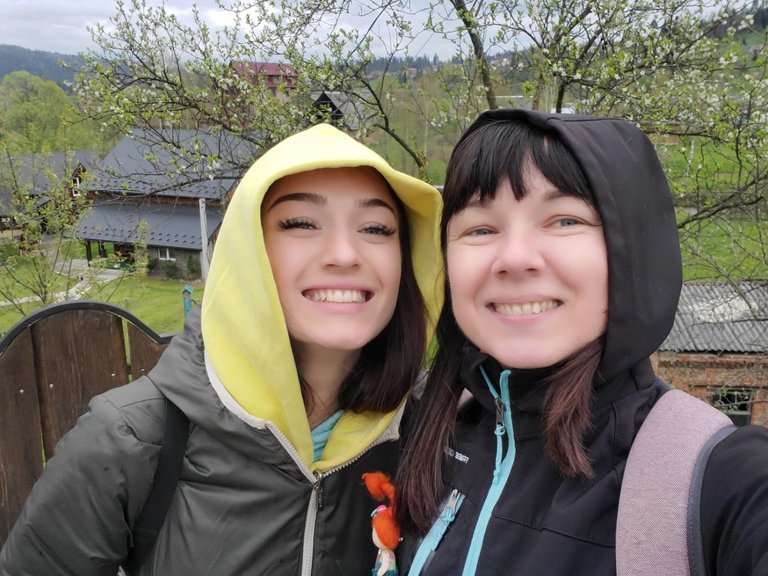 The cottage I booked was only 2,4 km from the station. But we had baggage so we looked for a taxi. This was first thing I didn't like here. Local taxi drivers set a single price, which is about 3 times overpriced. I live in the capital, and my daughter lives in the regional center, but I have never paid so much for such a short distance.
The next unpleasant surprise was our room. It was not what they show on Booking. Another reason not to stay inside.
The day of arrival was cool. Only +10 vs and +25 in Kyiv. Even though, the weather did not interferewe our nice and relaxed walk.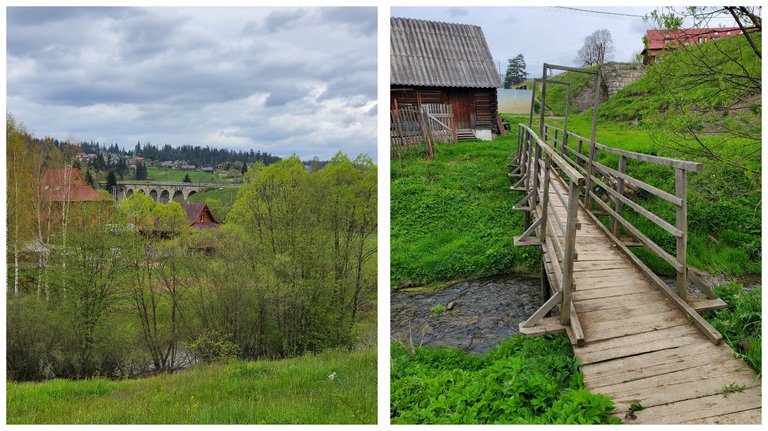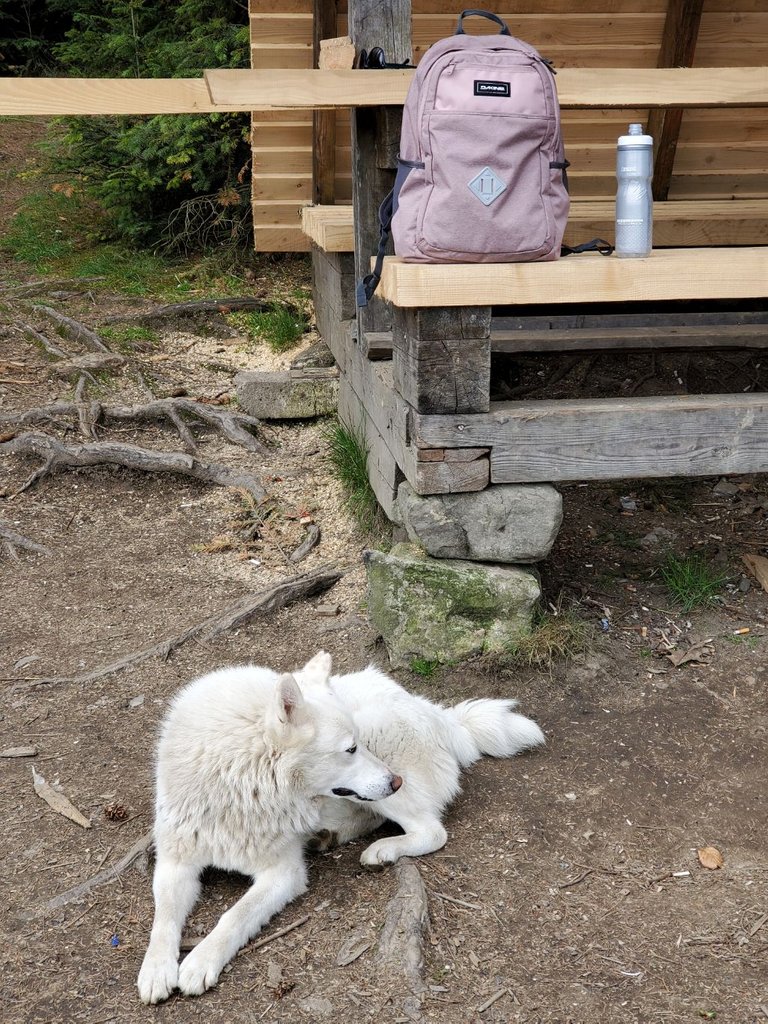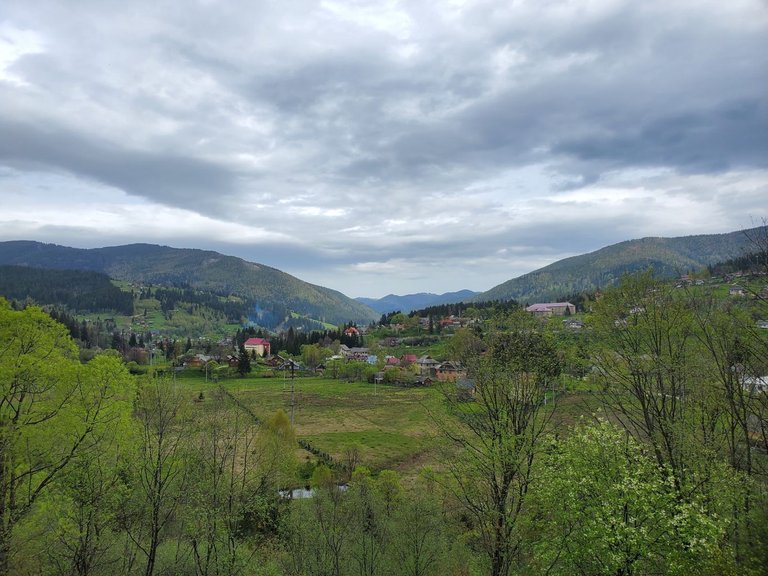 We came across an ancient church, it stands by the main road. This is Church Of Nativity Of The Bleaaes Virgin Mary, 17-18 centuries. It belongs to the Hutsul school of traditional temple building and was made without nails. It is the oldest church of the area and was renovated in 1979.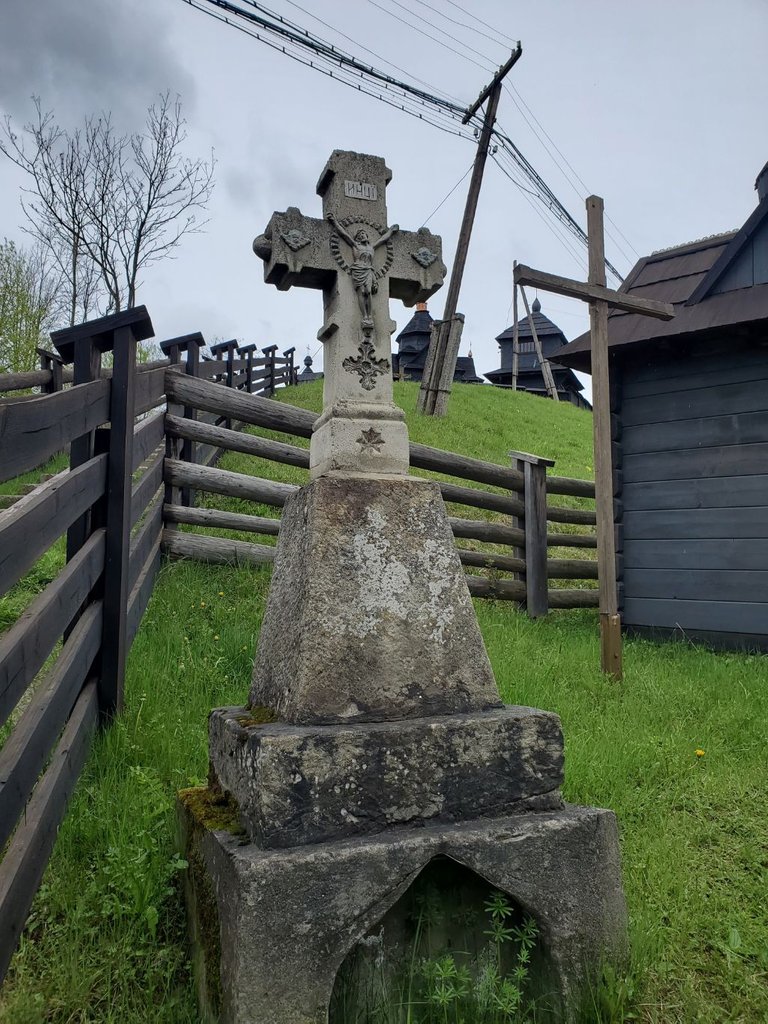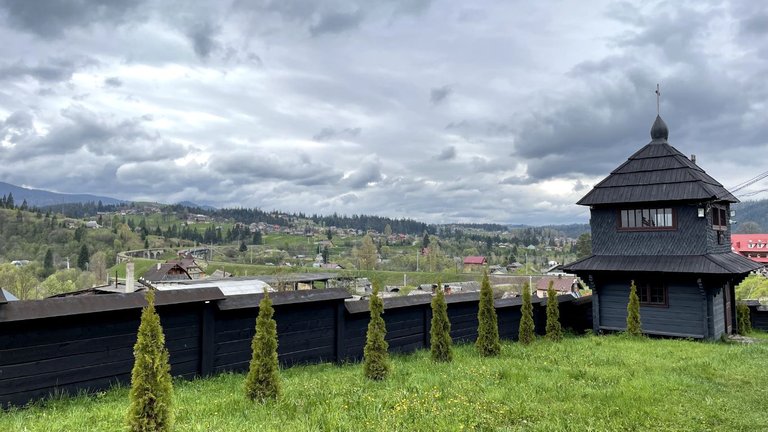 We headed toward center of the town. In small settlements like this everything is concentrated on a small area - railway and bus station, post office, tourist office and all such. But a large building in the traditional Hutsul style caught my attention. Stunning!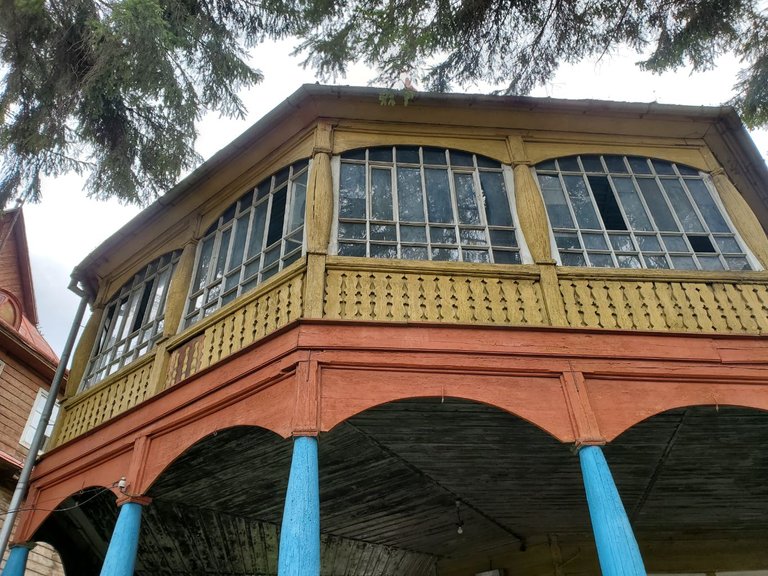 It almost looked abandoned. Or not? How to find out? The wicket was wide open, so we took it as permission and came closer.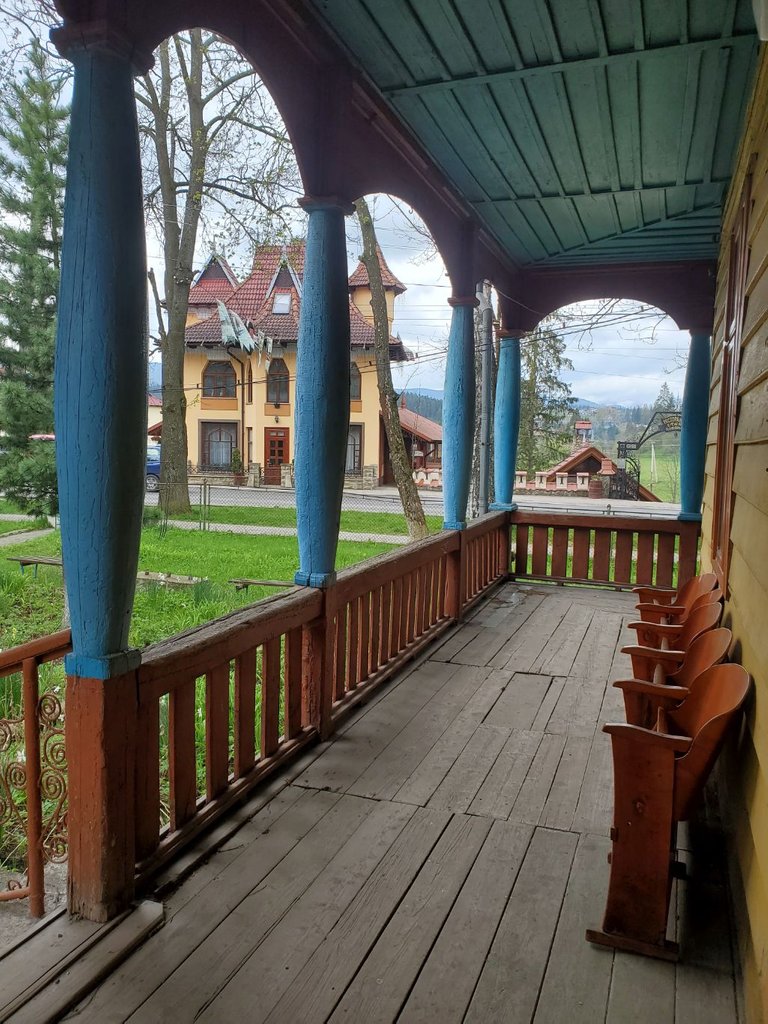 We all love flowers. Spring comes later here, and everything is flowering and spreading aromas that will make you dizzy. Sonia didn't mind posing: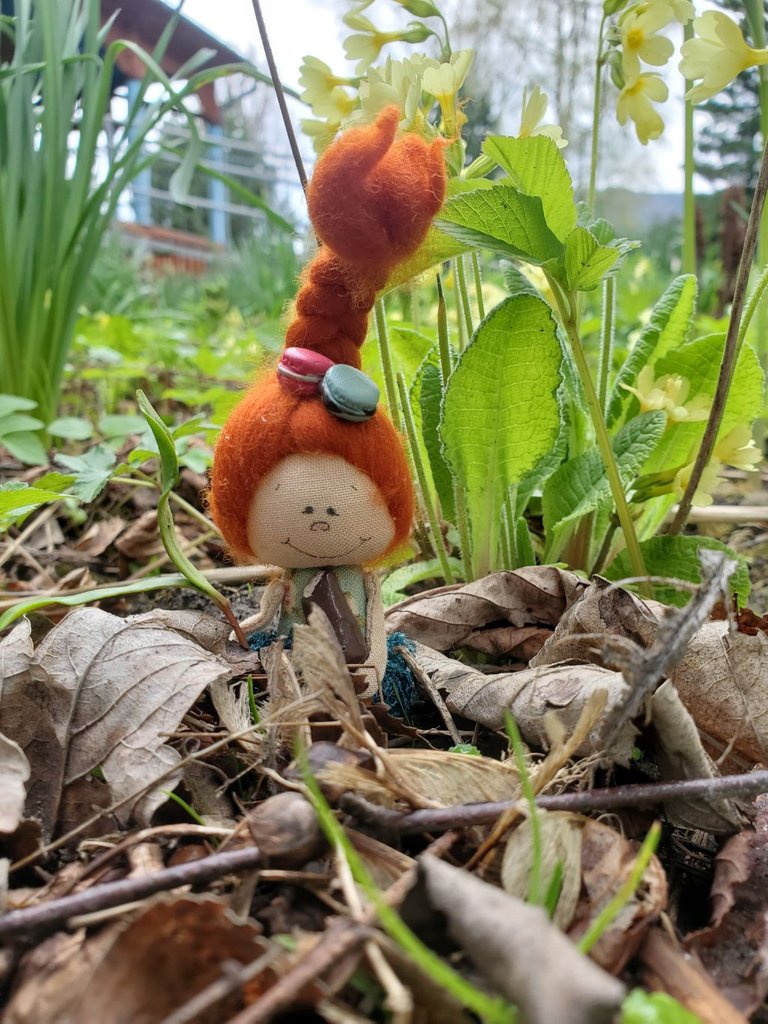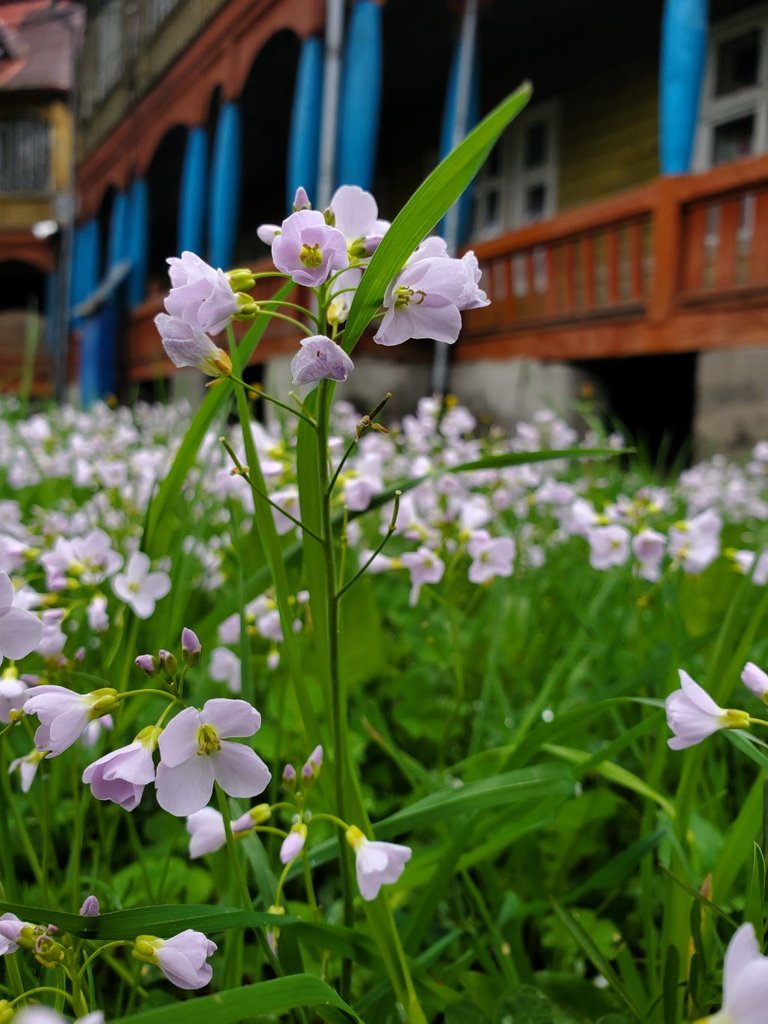 I took more pictures with camera, and we moved on. I noticed another beautiful building on the other side of railways. There was a bridge over it. Why not?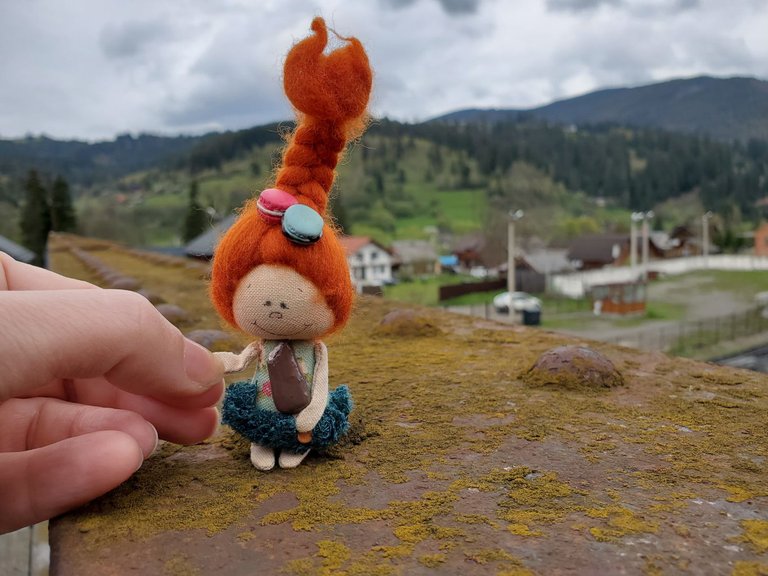 I don't remember who first got the idea to jump. Probably me.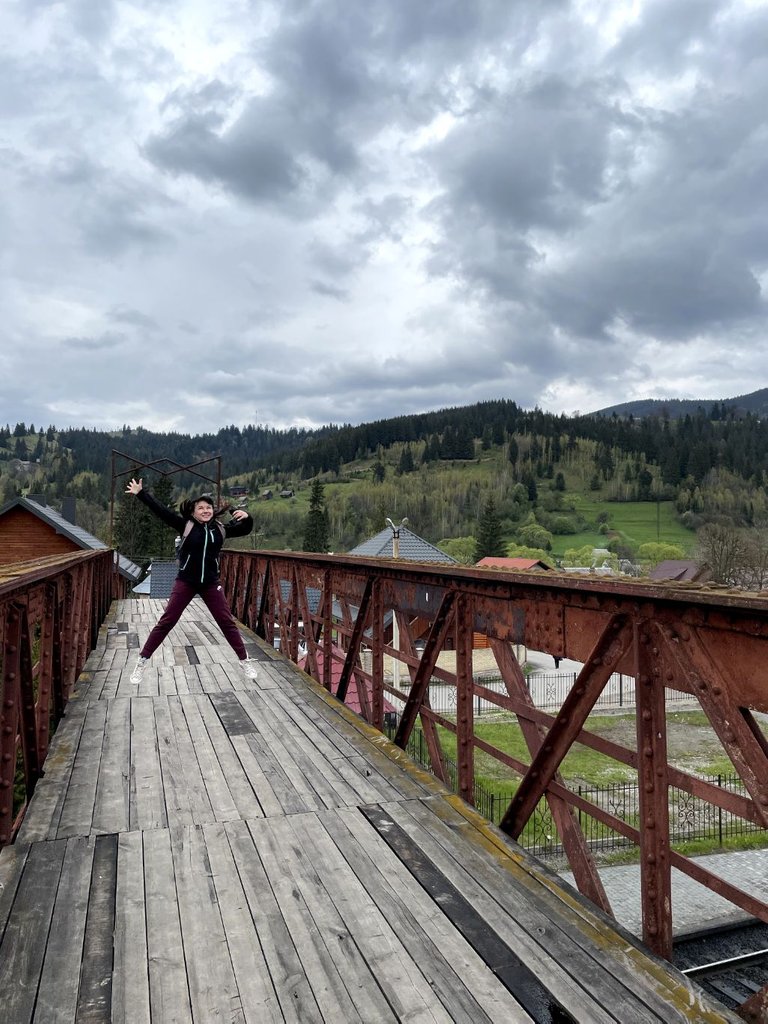 Having walked to our heart's content, we went to look for somewhere to eat. And did not make a mistake this time. The place was very stylish - decorated in Ukrainian/Hutsul style, very cozy, with delicious cuisine and pleasant music. All fits very well. Hope you aren't hungry, otherwise go grab a snack, and enjoy:
A compliment from the restaurant - a spread of salo with garlic.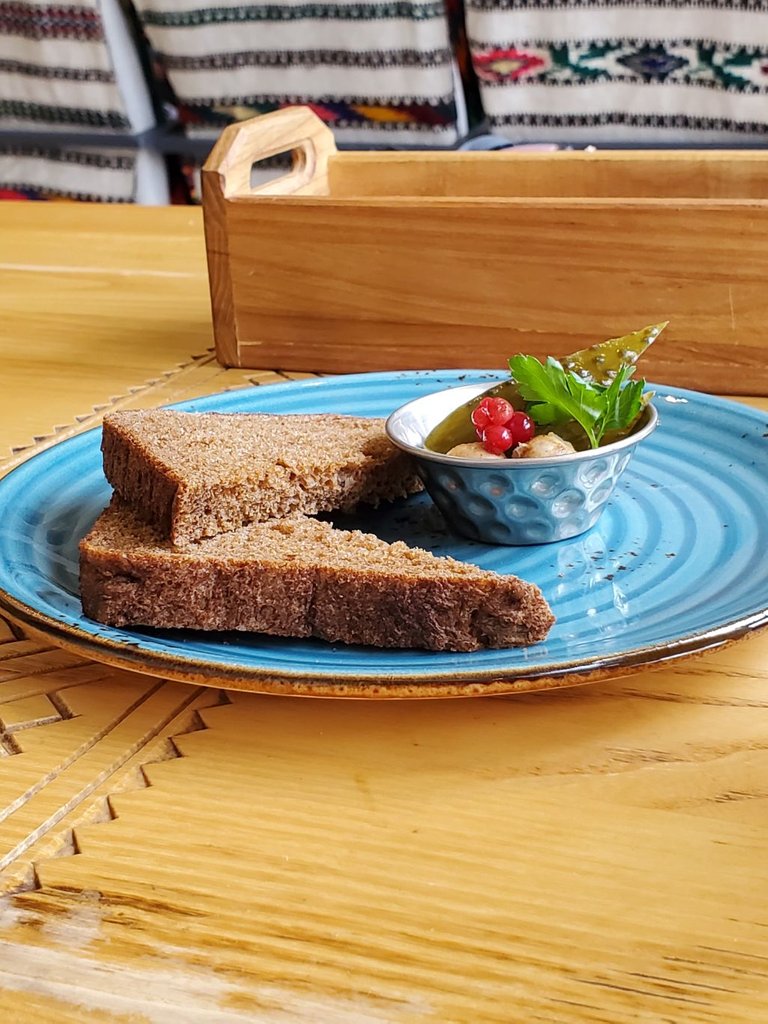 We also ordered banosh - another local meal made from cornmeal cooked on cream, with traditional brynza cheese. And potato pancakes with porcini mushrooms stewed in sour cream. When I saw this delicious meal I realized I'm starving!
They have a Hutsul folk costumes, so Nat and I borrowed them for a brief photo session: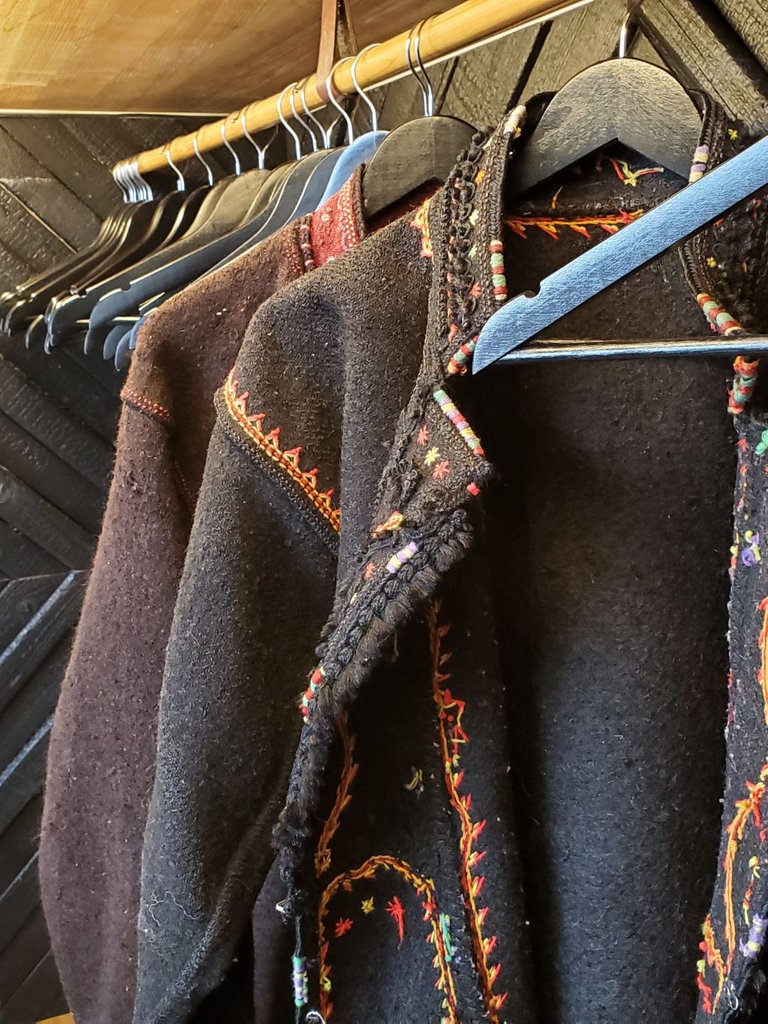 Late in the evening we found a free channel on TV that was broadcasting the Eurovision final live! It was so nice to see sceneries Ukraine before the performance of every country 💙💛 Thanks to the UK for hosting the show and for all their support.
Well, this is all for now. I will share the rest in my next post.
Thank you for reading and viewing. Hope you enjoyed ❤